Game Of Contrasts
The beach is all hers, she enjoys the silence surrounding her. She drifts with the breeze, leaves footprints in the wet sand.
A bride welcomes this young day, she knows it will bring her love. Still nippy mist hides what the sun will bring.
She throws her sorrows from the craggy cliffs, looks faithfully into the distant light. A marvelous bouquet of flowers starts into the day with her, who´s going to be on her side when it ends?
It's a game of contrasts and unpredictable facets of nature which the photographers Koby and Terilyn of  Archetype Studio caught so artfully on their cameras on the beach of Oregon.
Stylist Roxanne Hallstrom of  The Foraged Fern converted the loneliness of the coast into a glamorous place of marriage bathed in the mysterious morning light behind clouds.
An amazing Joanne Fleming lace dress spread romance, heavy rocks in the backdrop highlighted its easiness.
Slightly pinned-up and held by sparkling crystals her blond curls couldn't resist the wind of the ocean. And among the sparse landscape of the beach the colors of her bouquet shined even brighter.
Dive with us into the beguiling world of pictures shot by  Archetype Studio and find more exciting contrasts like these!
Translation: Marina Jenewein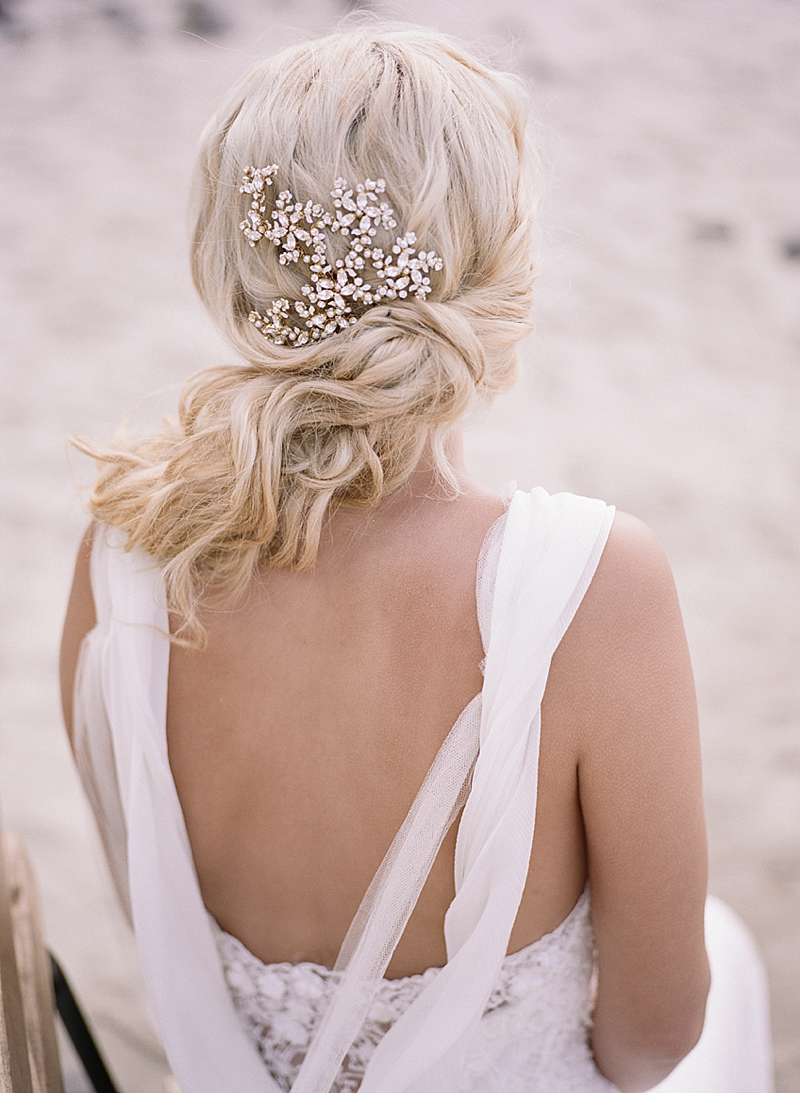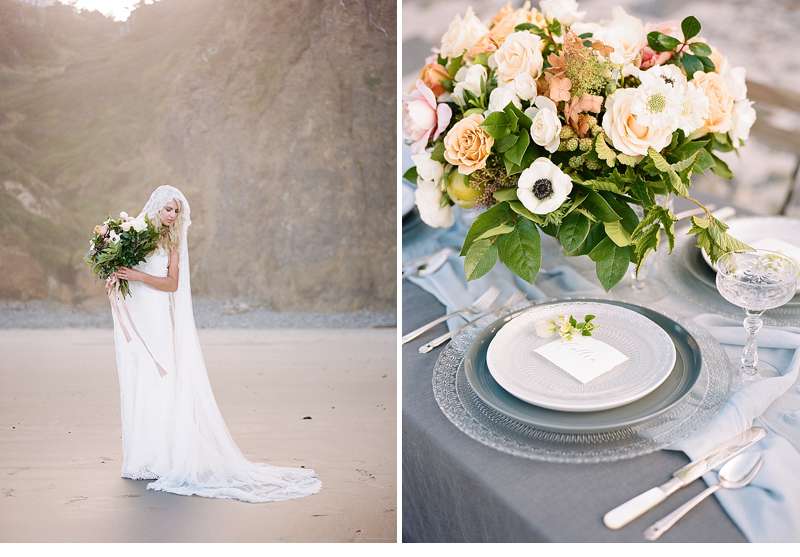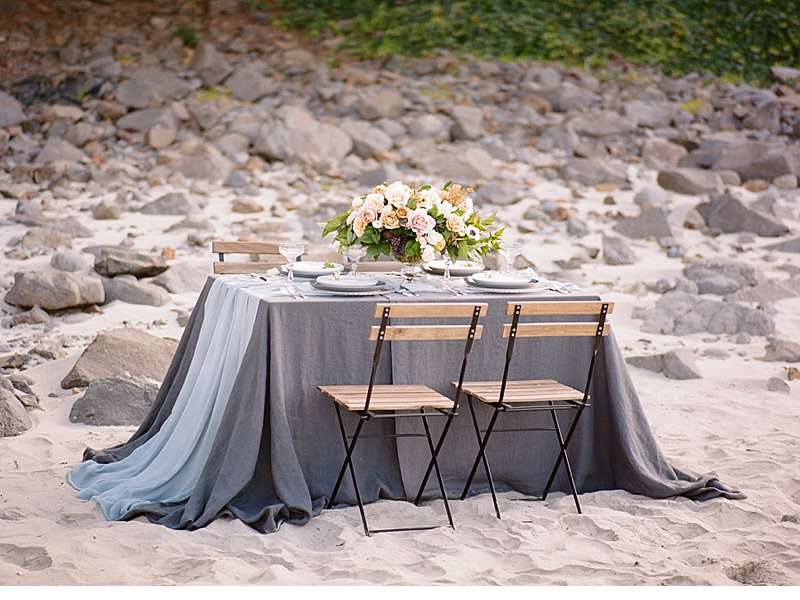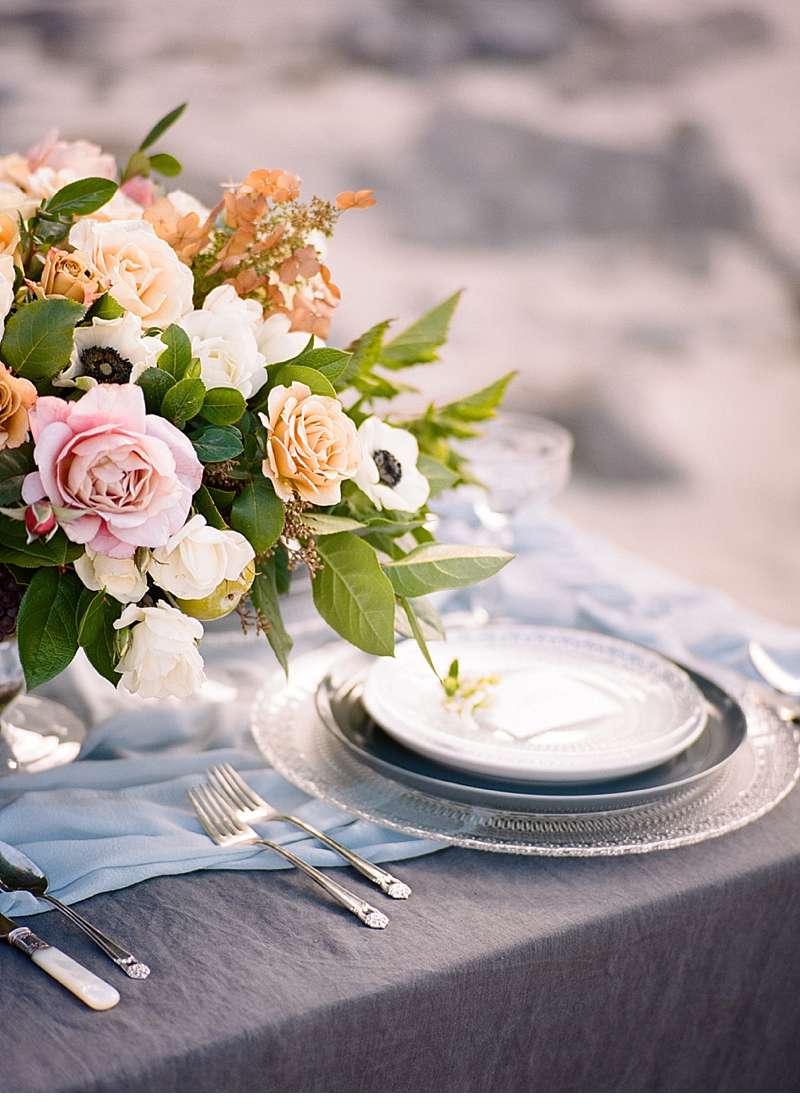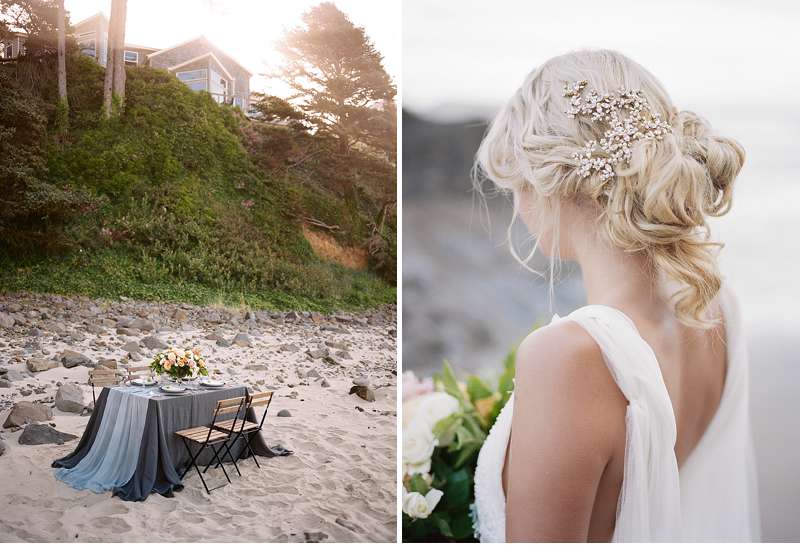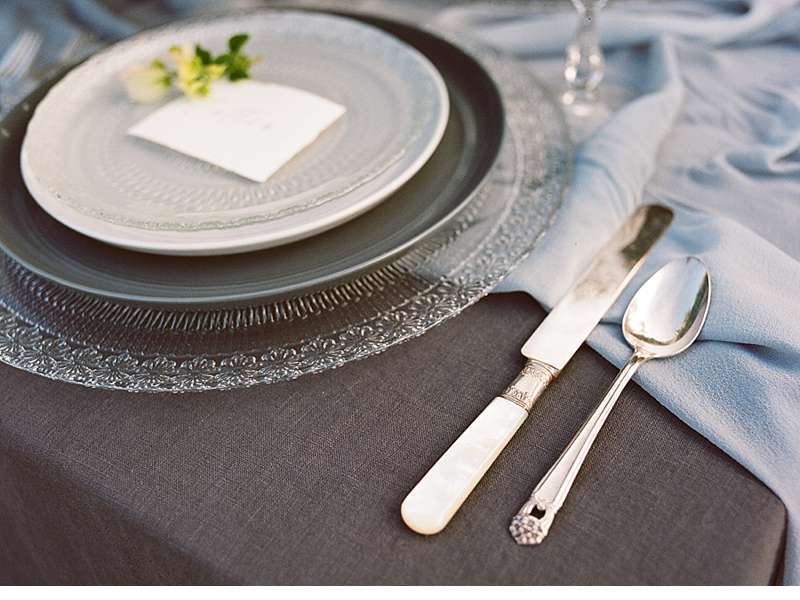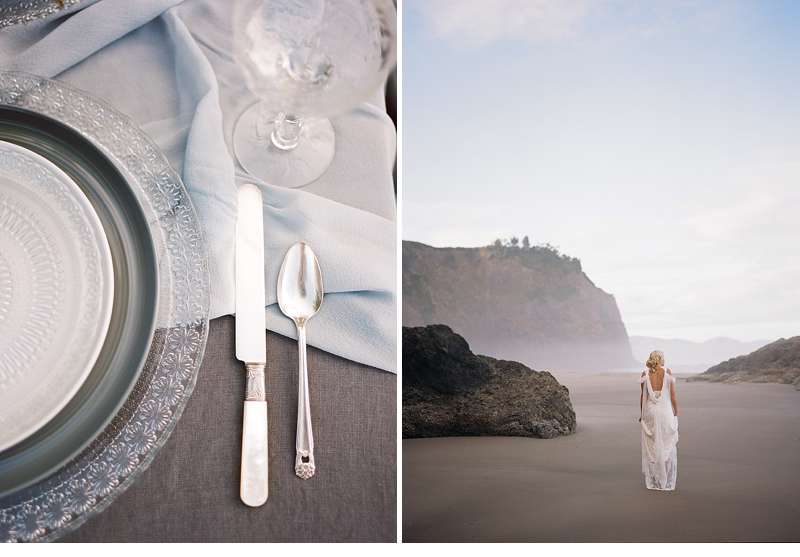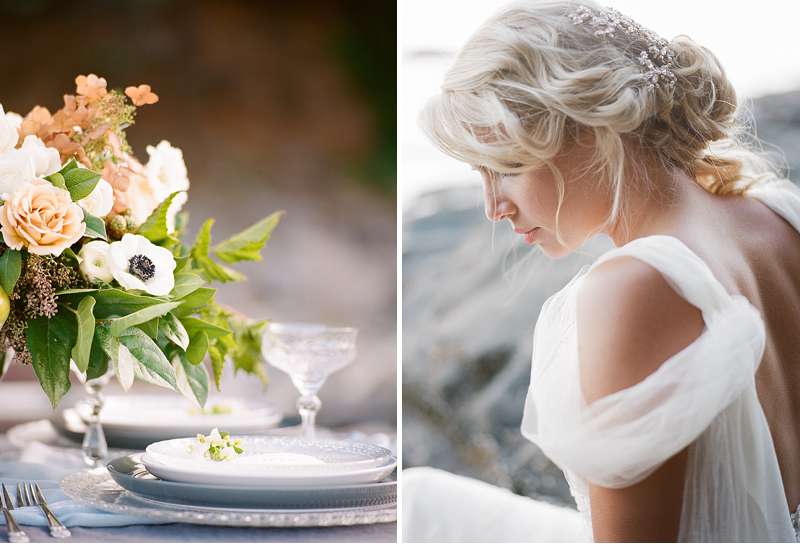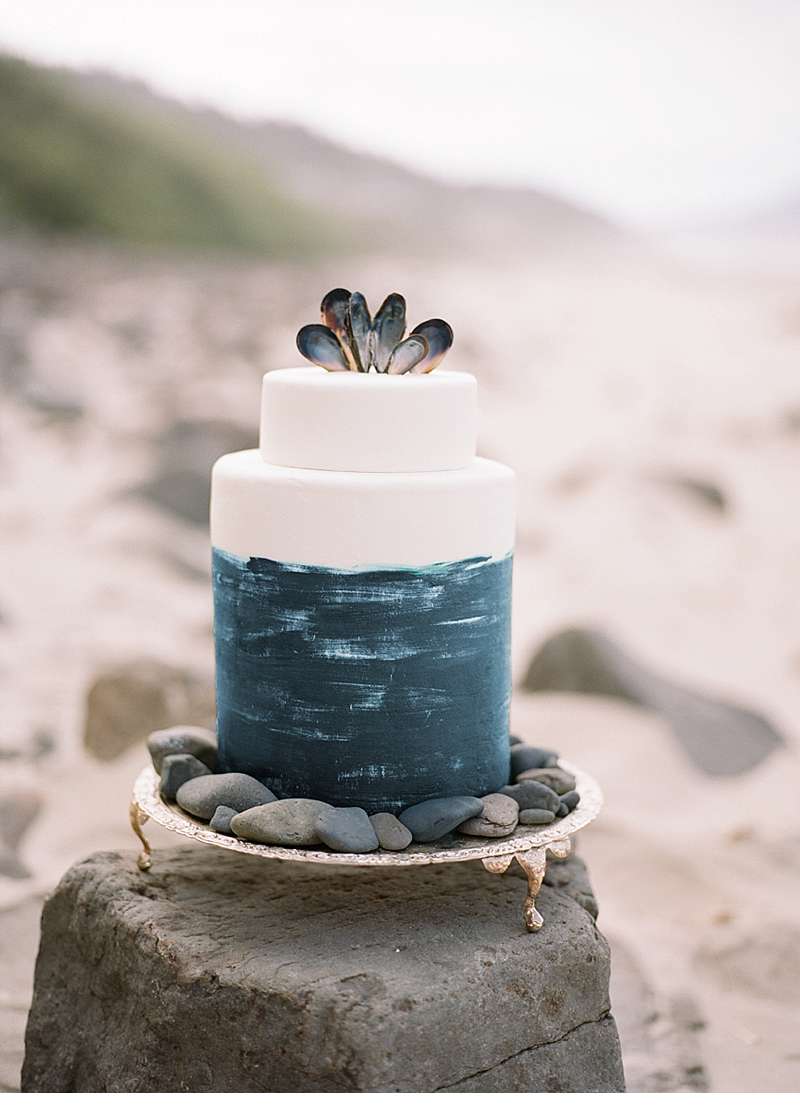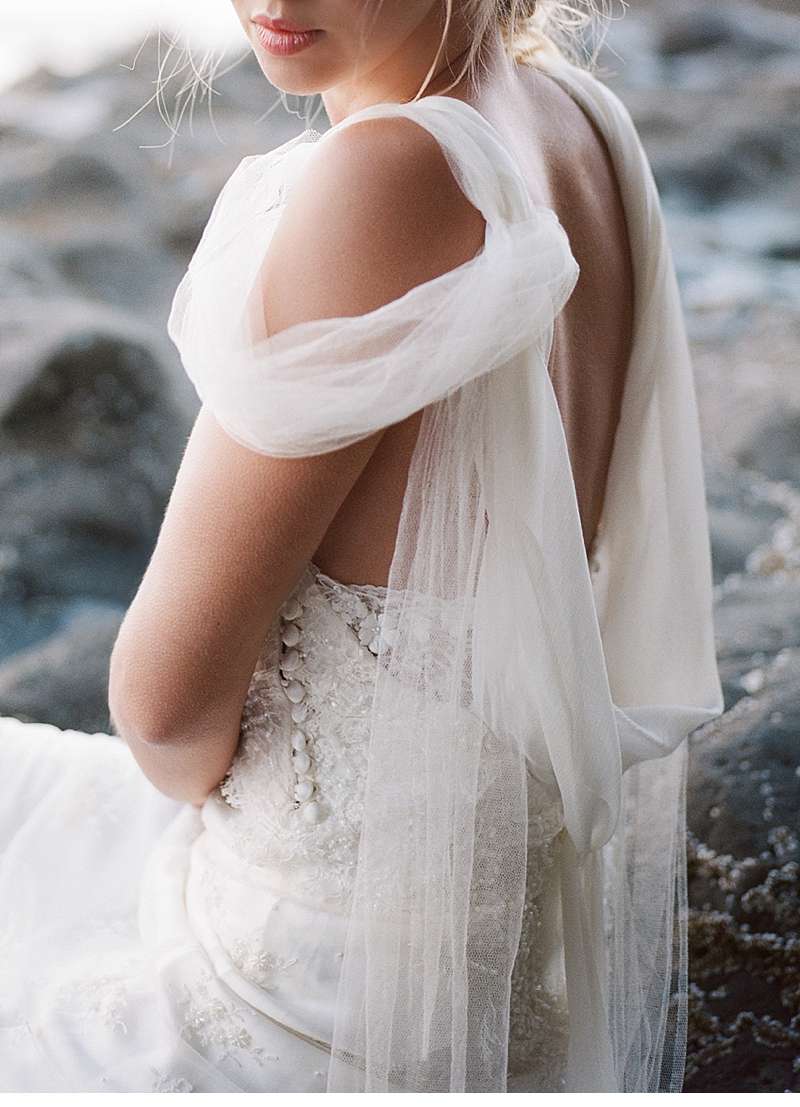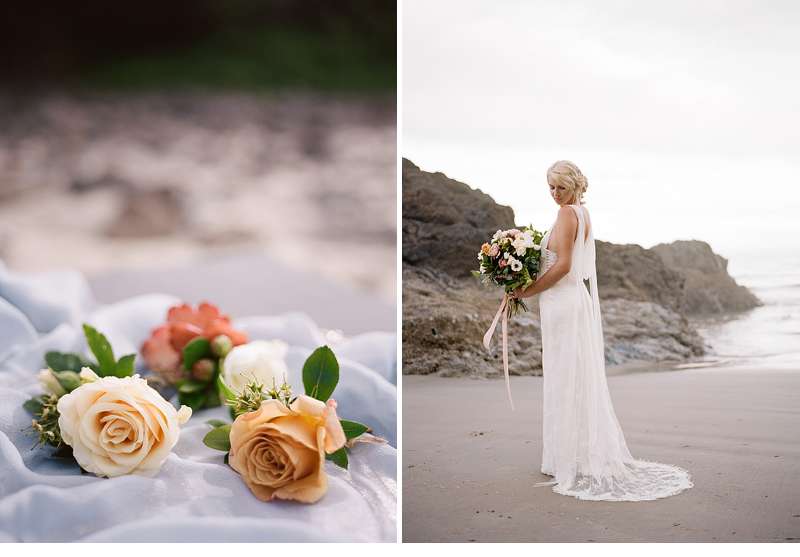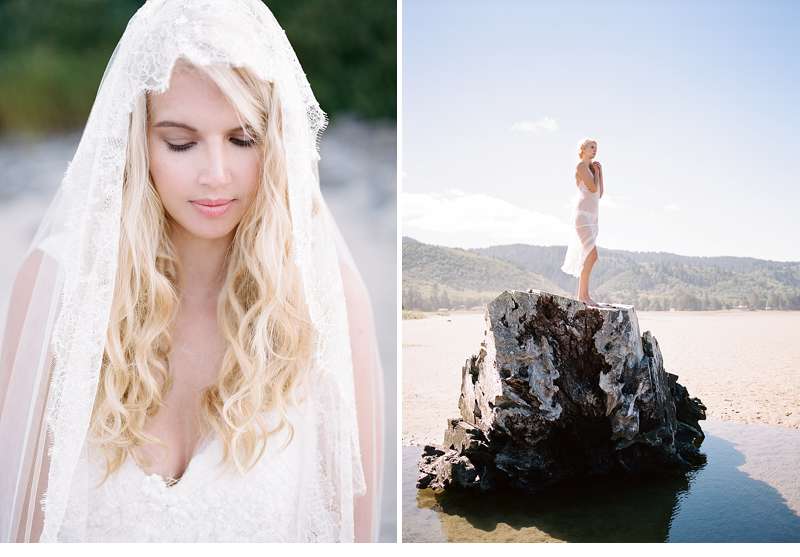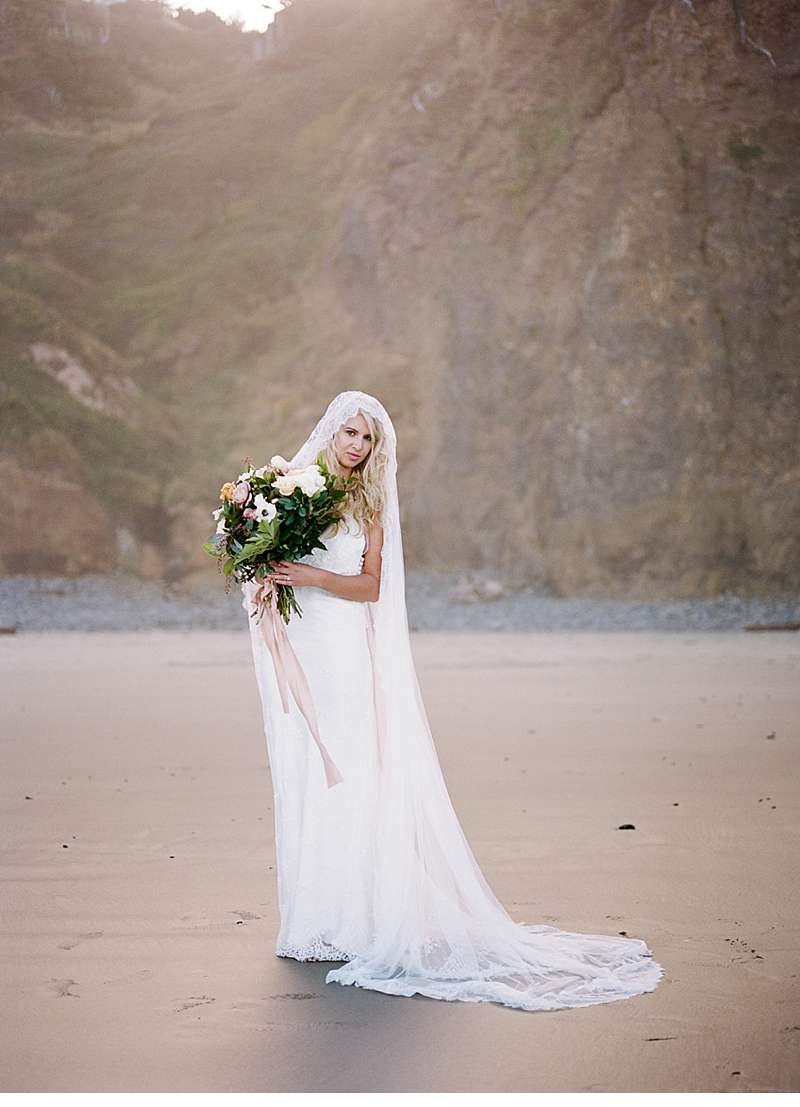 PHOTOGRAPHY: : Koby & Terilyn Brown Of Archetype
STYLING + FLORAL DESIGN: Roxanne Hallstrom of the Foraged Fern
WEDDING GOWN: Joanne Fleming Designs
MAKE-UP: : Reina Allen of Makeup by Reina
HAIR Terilyn Brown
HAIR ADORNMENTS: SIBO Designs
LINGERIE: Shell Belle Couture
LOCATION: Oceanside, Oregon
BAKERY : Sugary and Chic Cake Boutique
STATIONERY + CALLIGRAPHY: Fox And Flourish
RENTALS: Something Borrowed Portland
SILK RUNNER: Tono & Co
FILM SCANS: : Richard Photo Lab
MODEL: : Keli Starkey