Setting statements with bridal HEADPIECES
We´re in seventh heaven when we look at the adorable headpieces shooting by Christie Graham.
Lovely compositions of softly floating veils and headpieces designs, beautiful calligraphy, a sickly-sweet cake and complexly arranged floral decoration in shades of blackberries let our emotions swing forcefully.
From Christie: "My vision was to inspire brides to consider unique, statement headpieces, rather than the modest crowns, adornments and veils we see so often.
The headpieces for this shoot were all decided upon before the dresses were selected, and I would encourage brides to try this unique process of headpiece first, dress second. It was a fun creative process! The statement headpieces chosen for this shoot included an organic flower crown, a boho veil and headband combination, a romantic bridal cap, and an oversized blossom flower crown.
Blackberries inspired the aesthetic of the details of this shoot, and were tied into each and every element you see in the photos- the flower crown, the two tiered cake and best of all, in the ink used for the calligraphy stationary suite. The ink was blackberry juice!"
With her sense for aesthetics and her impressively photographic talent Christie Graham presents her headdresses in one of the most beautiful art forms. We are speachless…
Translation: Marina Jenewein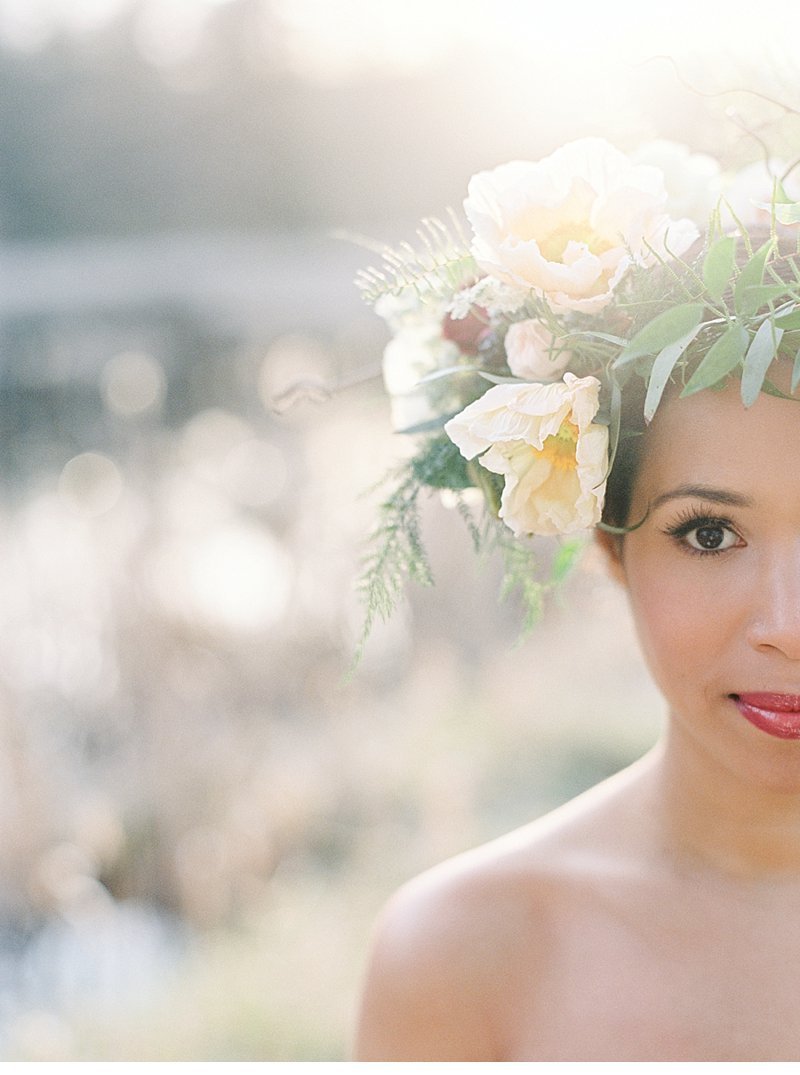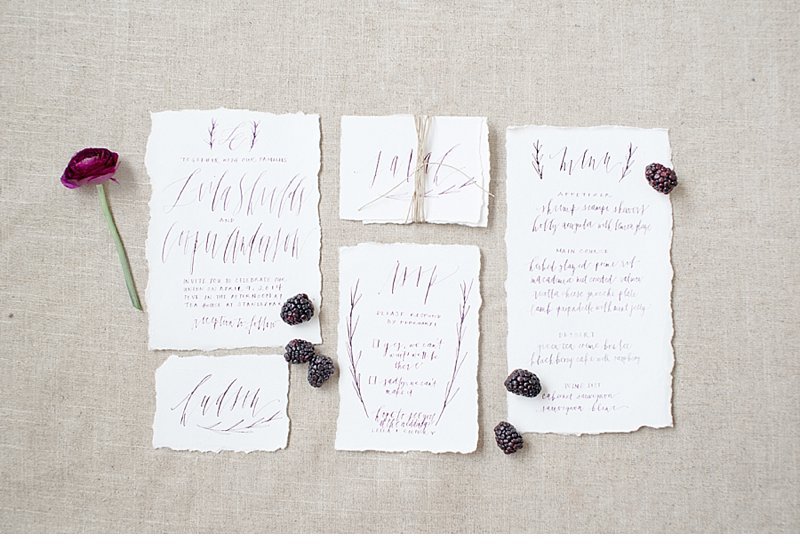 PHOTOGRAPHER: Christie Graham Photography
FILM LAB: Caribou Film Lab
DRESS AND HEADPIECES BOUTIQUE: Frocks Modern
DRESS WITH SLEEVES: Ivy and Aster
STRAPLESS DRESS: Samantha by Leanne Marshall
VEIL: Mackenzie by Sara Gabriel
HEADBAND: Urban Outfitters
BLOSSOM CROWN: Adorn Atelier
MAKE-UP AND HAIR: Denise Elliott Makeup Artistry
FLOWERS: Special Moments
CAKE: The Cake and the Giraffe
CALLIGRAPHY: The Written Word Calligraphy
MODEL: Caitlin Stewart