Spirit of Tuscany in California
The view across the hilly landscape and the surrounding vineyards, the smell of fresh lemons and blooming lavender, original Italian gelato and refreshing Aperol cocktails, and a regal estate of stone walls and terracotta all hint at a trip to Tuscany.
But it is thanks to their love of the Mediterranean region that this popular wedding destination was summarily relocated from Central Italy to gorgeous California for David and Oksana. Elaborately designed flower decoration by Hidden Garden Flowers provide the Southern European flair and enhance the natural but modest colour palette.
The graceful bride Oksana enchants with her elegant look and her breathtaking wedding dress from Berta.
The spectacular highlight of the intimate dream wedding took place at the exclusive location's helicopter pad where, just in time for the romantic sunset, the emotional climax was ensured at dizzying heights.Innovative, exciting and modern, but not without a touch of tradition.
Guests dined at two seemingly endless tables where the little messages from Tuscany united with other, lovingly personalised details and a pinch of glamour to create an unforgettable still-life.
Unforgettable, too, is the location Malibu Rocky Oaks, thanks to its infinity pool with a view over the green hills, its countless romantic spots and inimitable historic charm, offered more than just an incredible backdrop for sensational portraits.
Above all, it was the perfect place for the memorable wedding of David and Oksana, captured by the photographer Donny Zavala in an impressive world of images.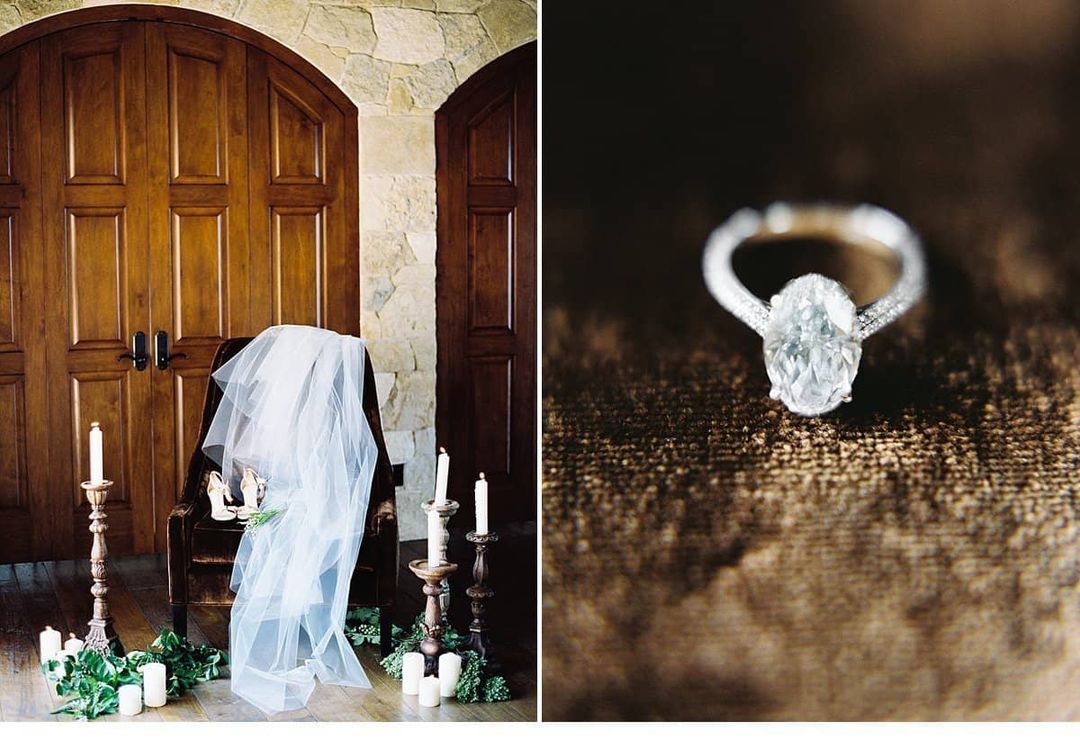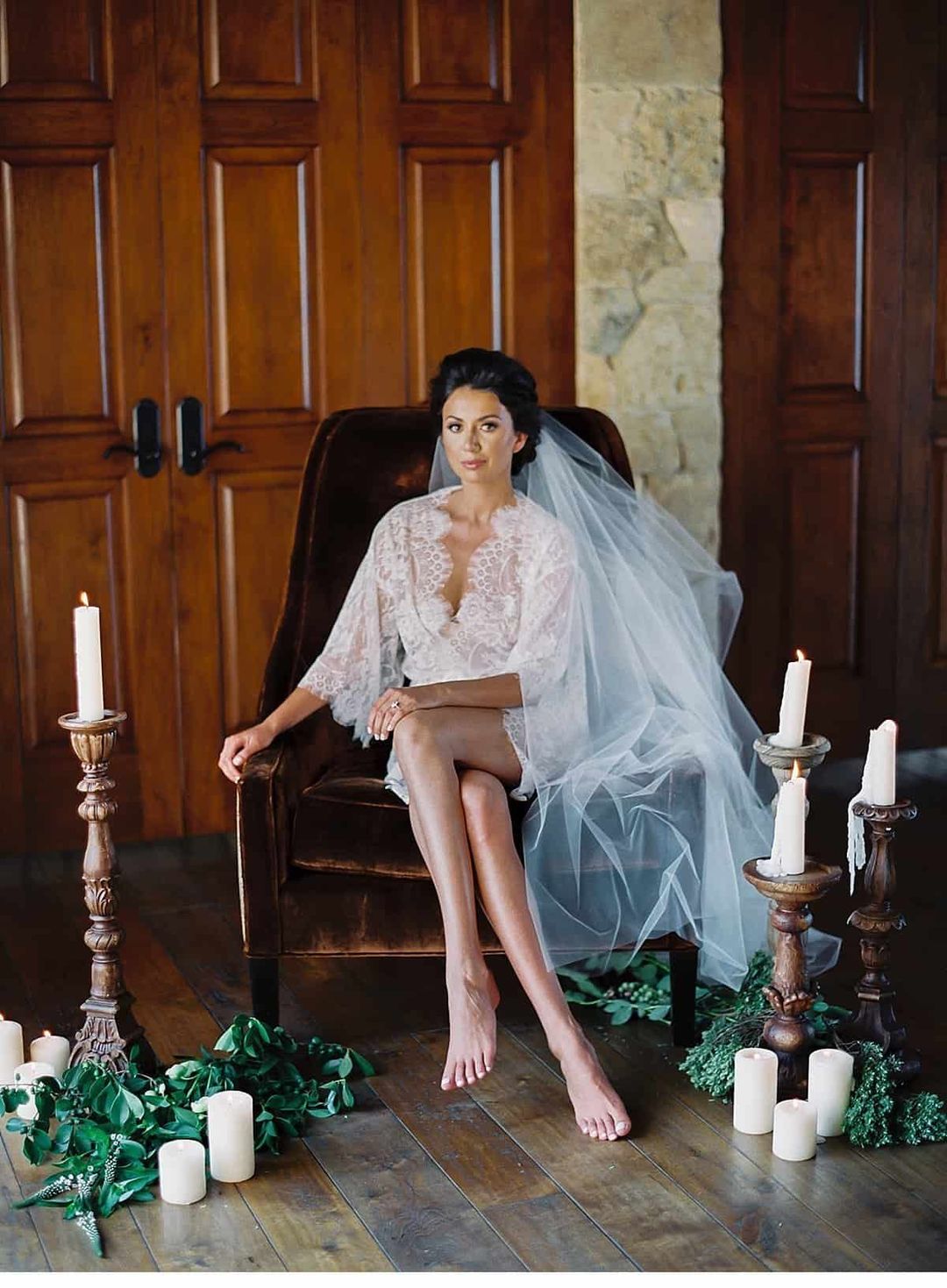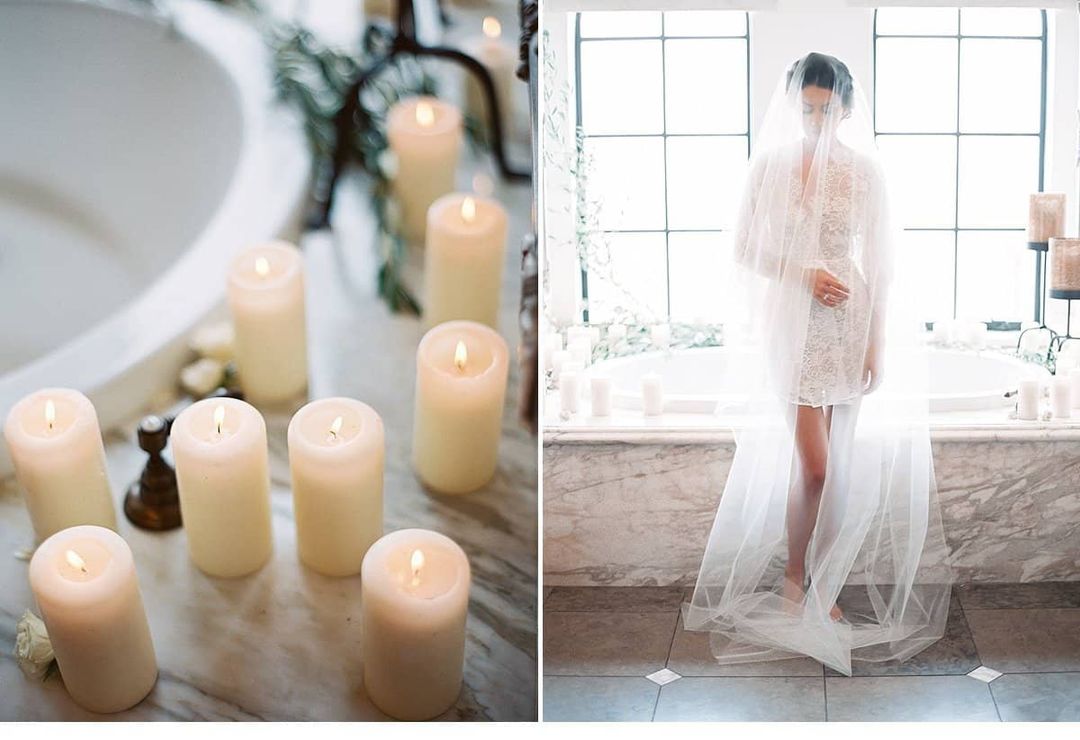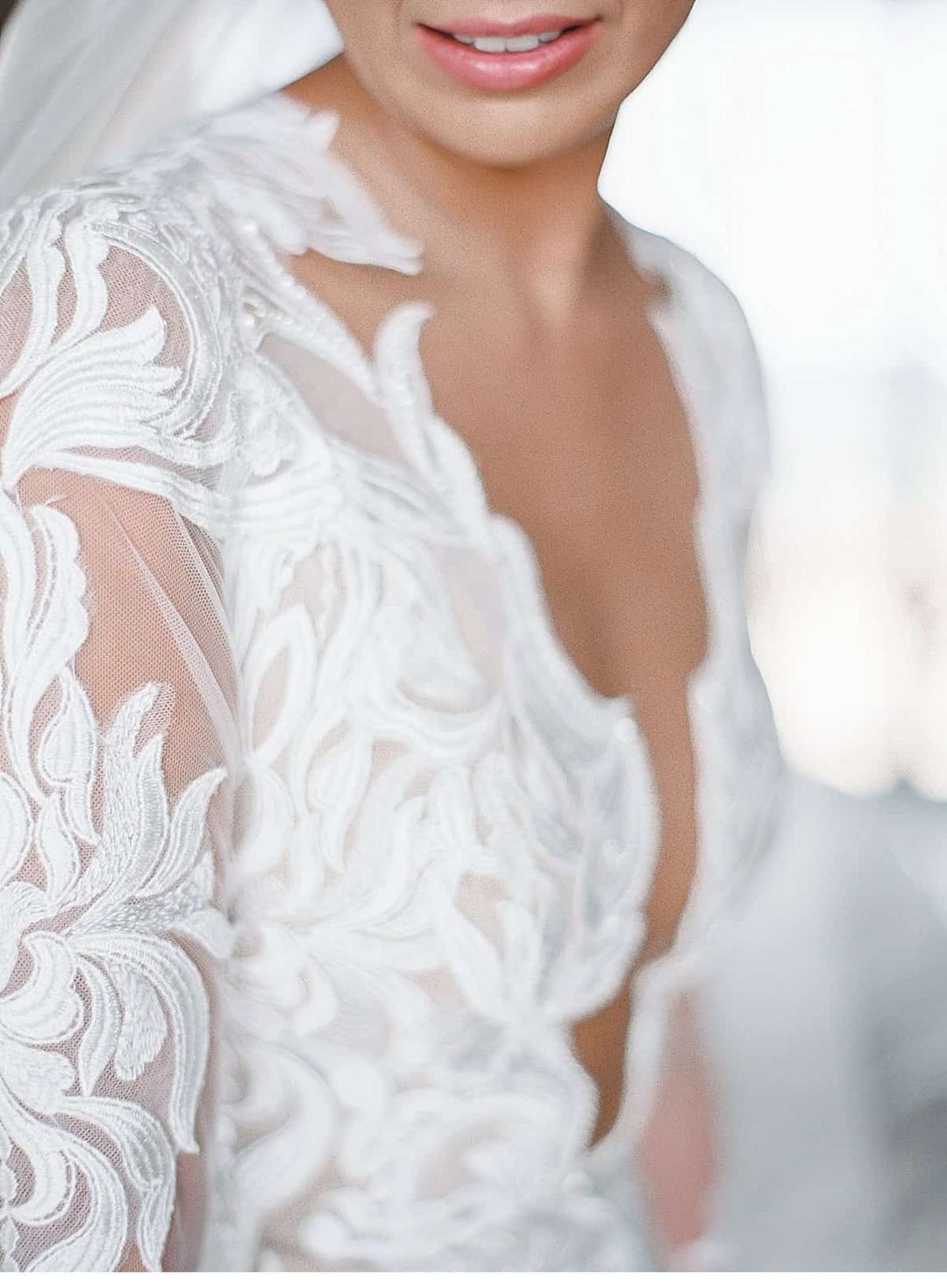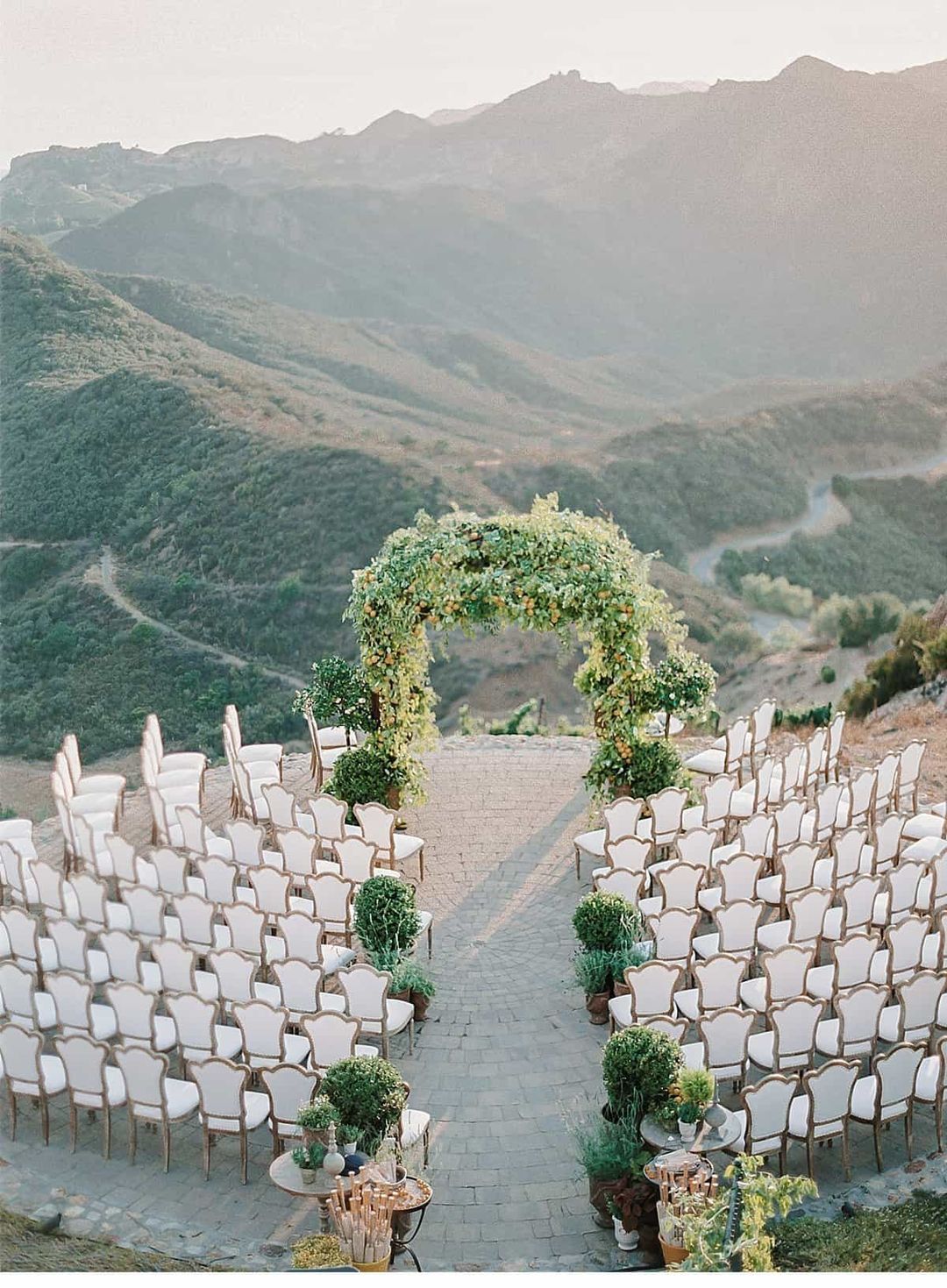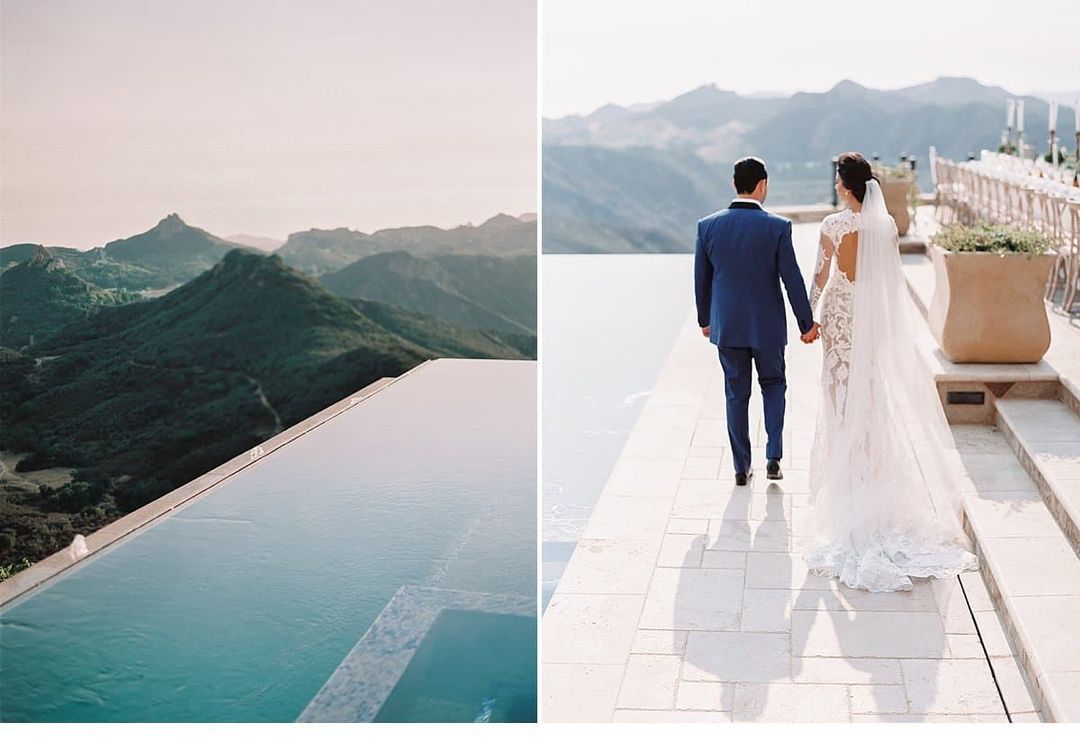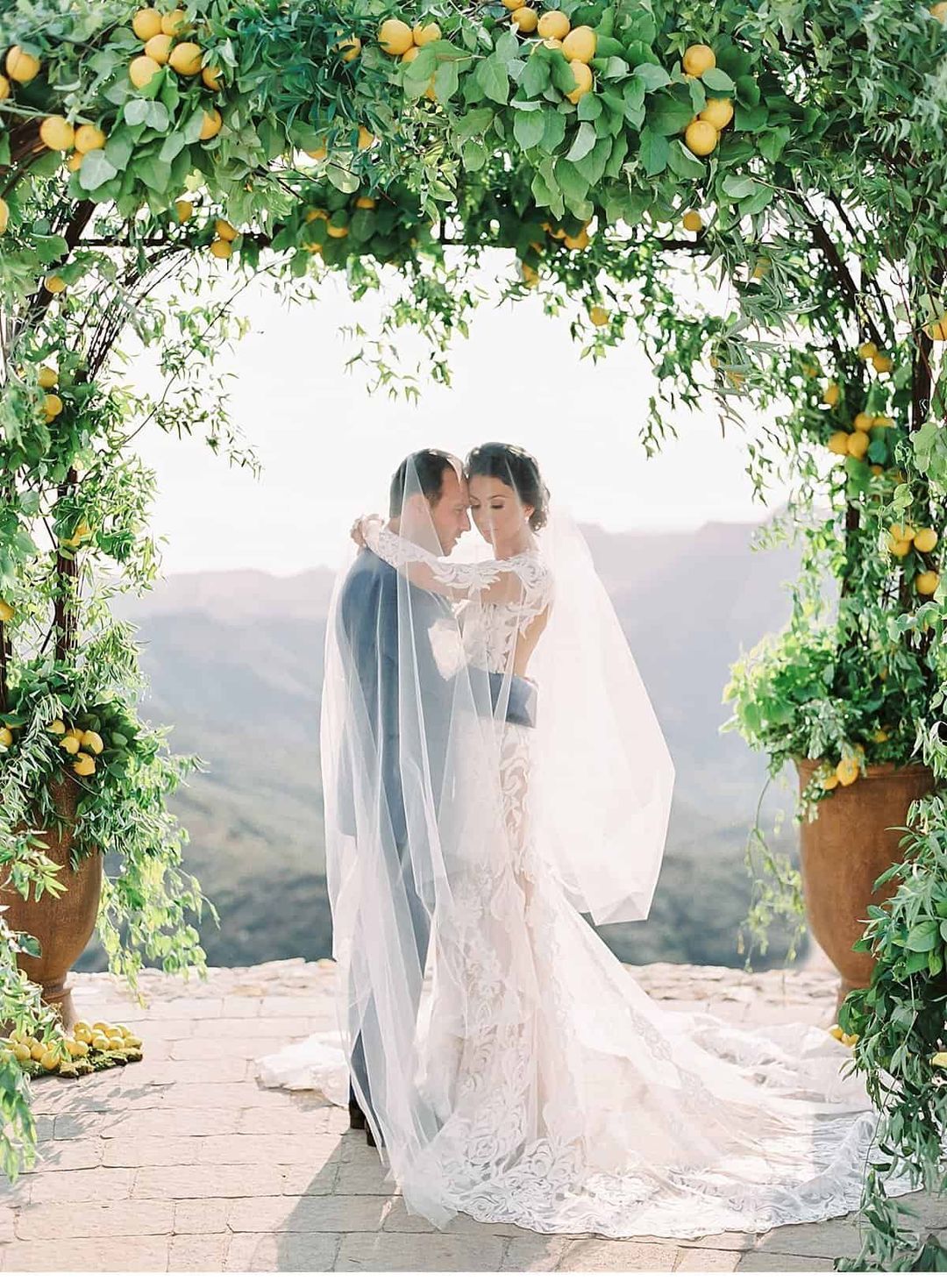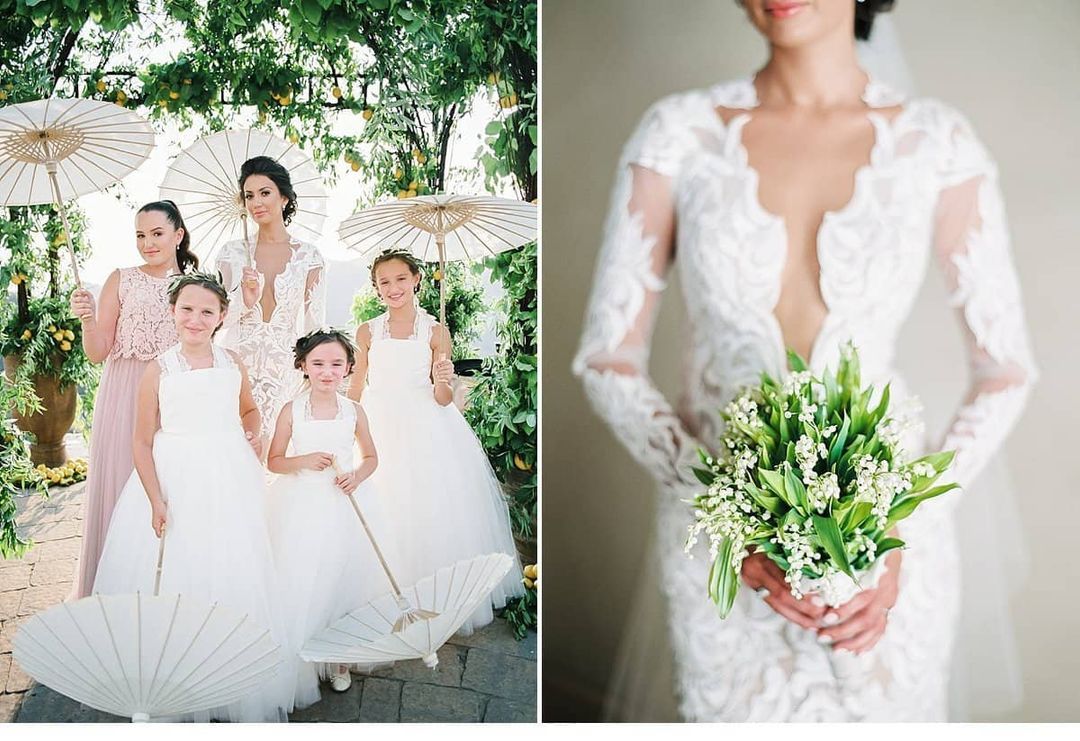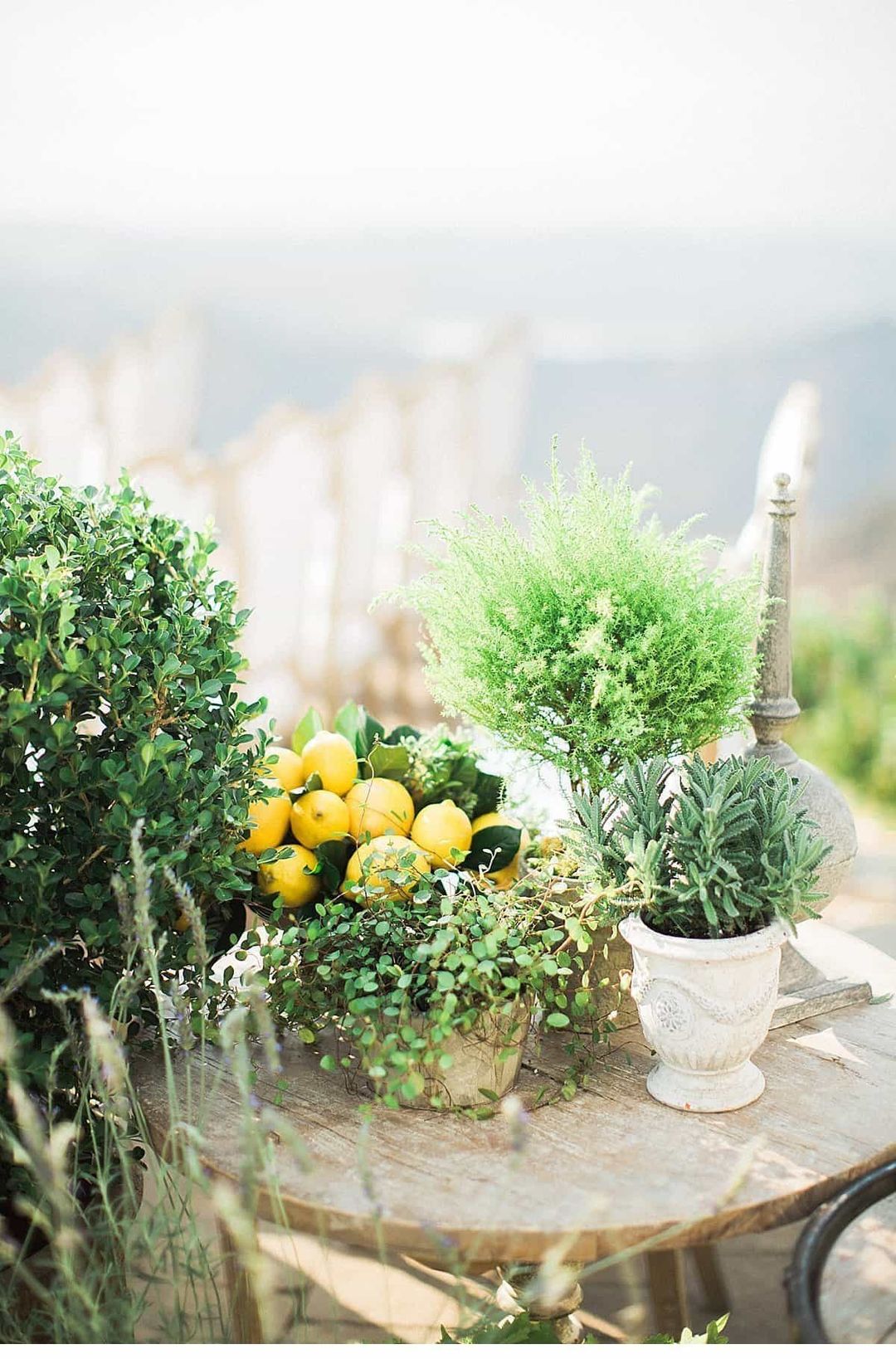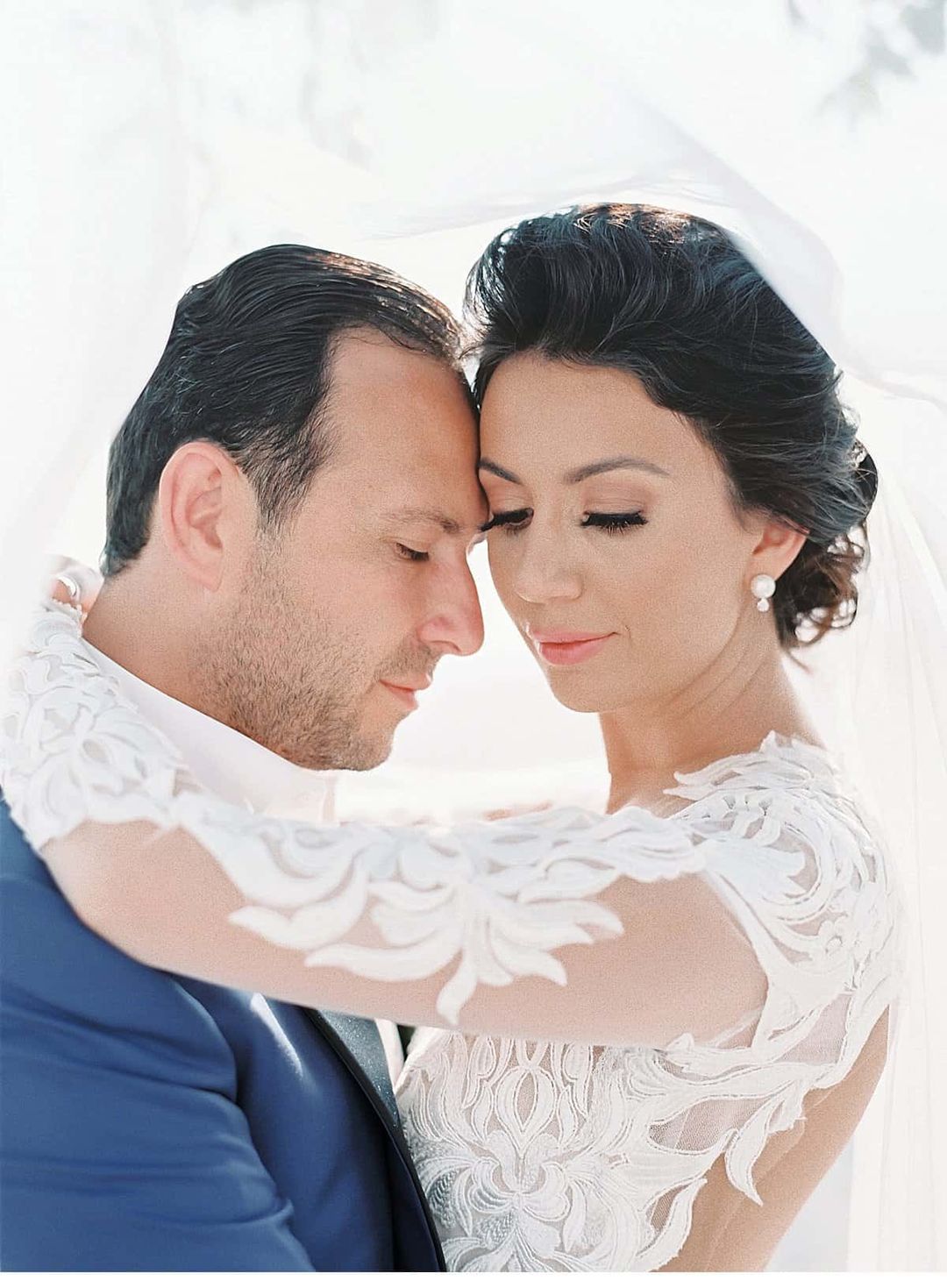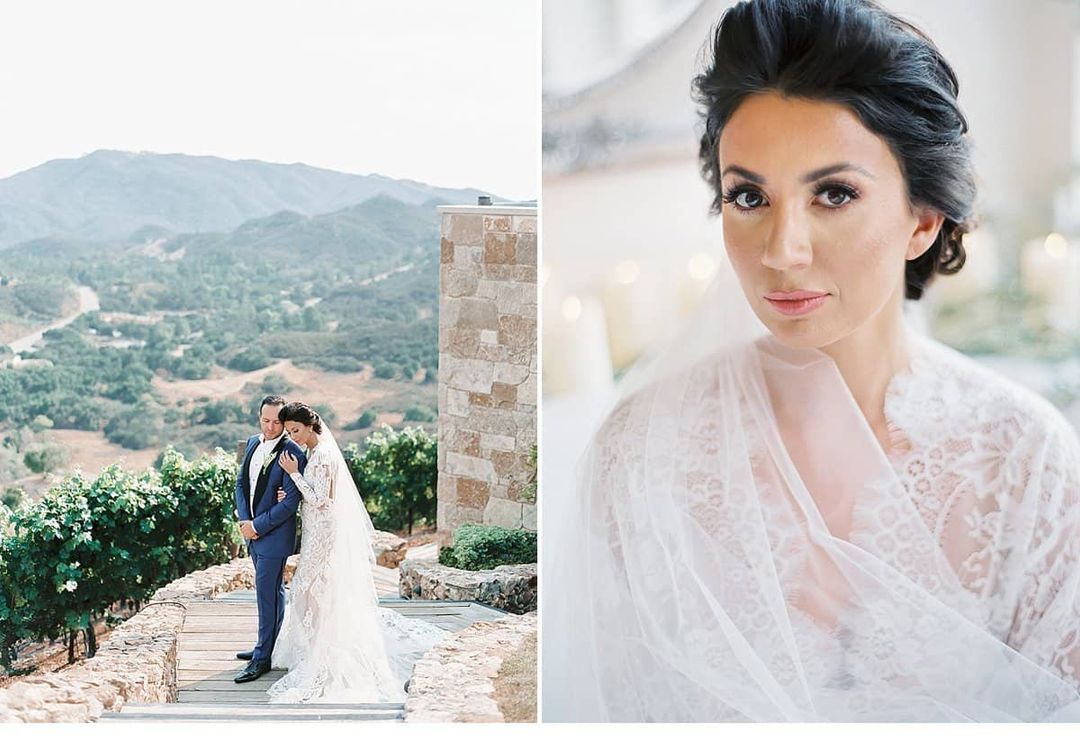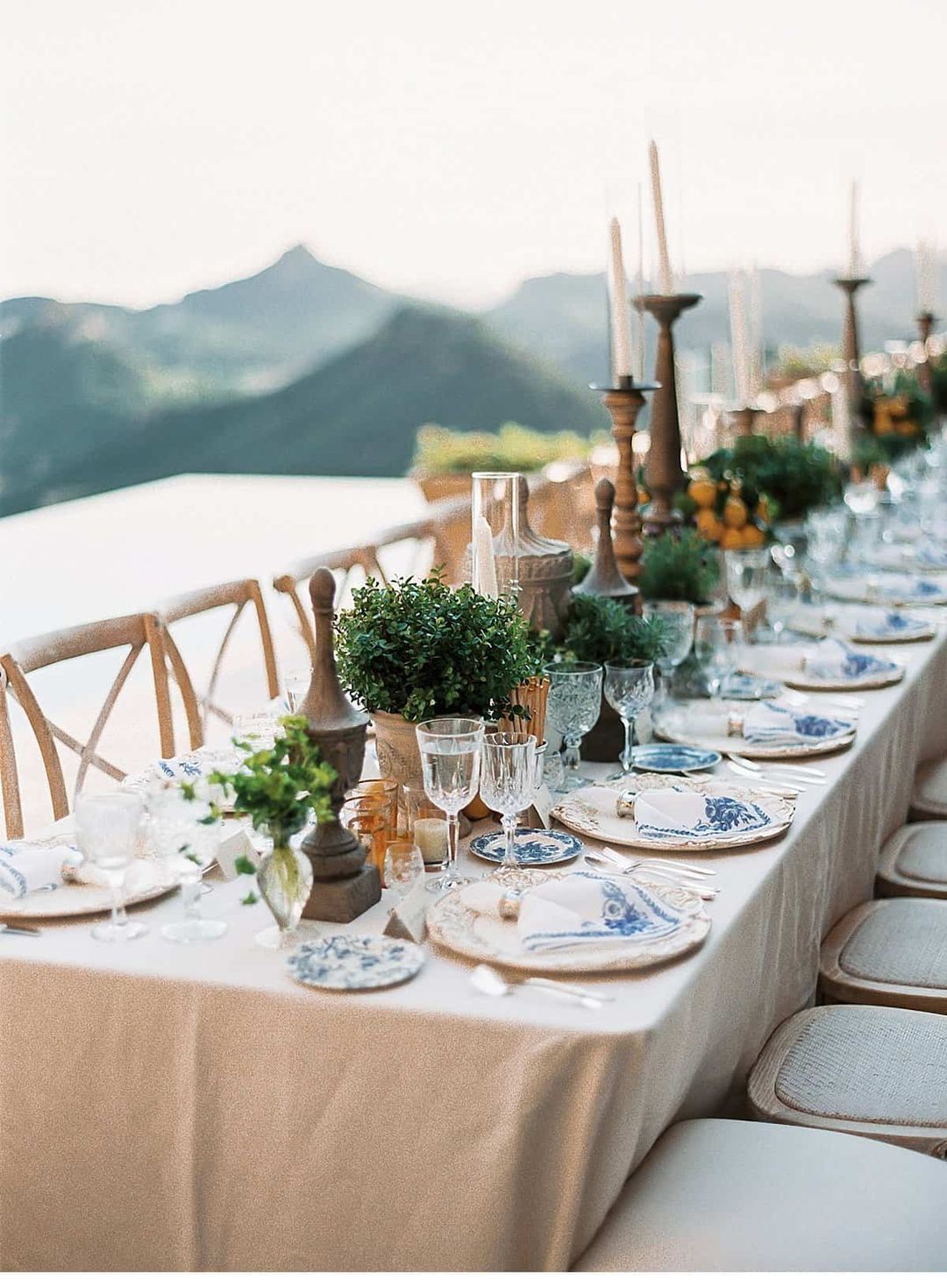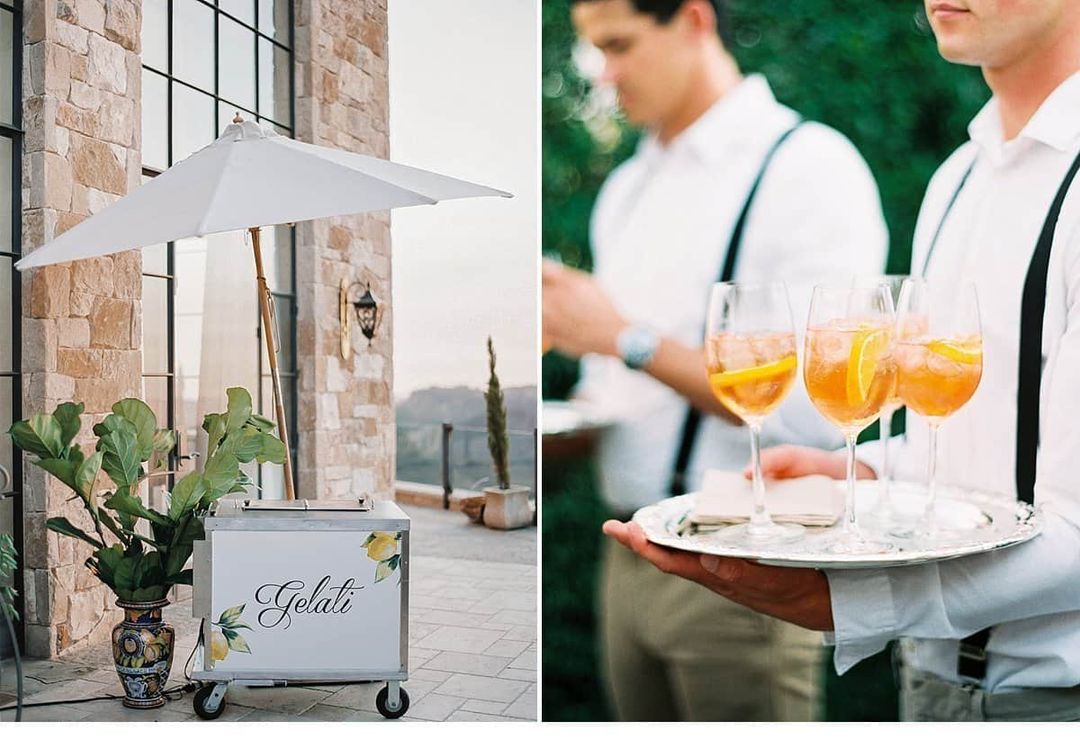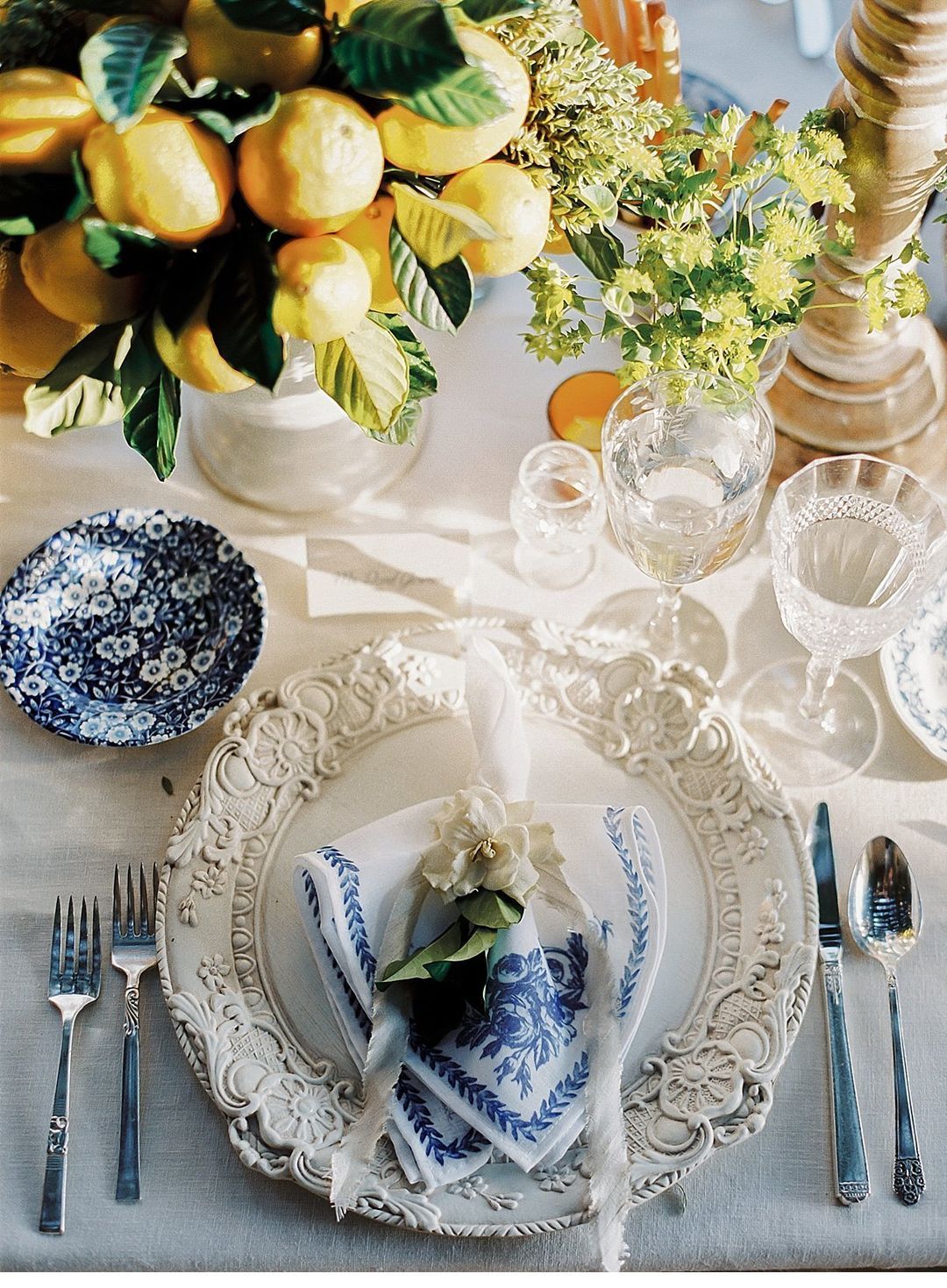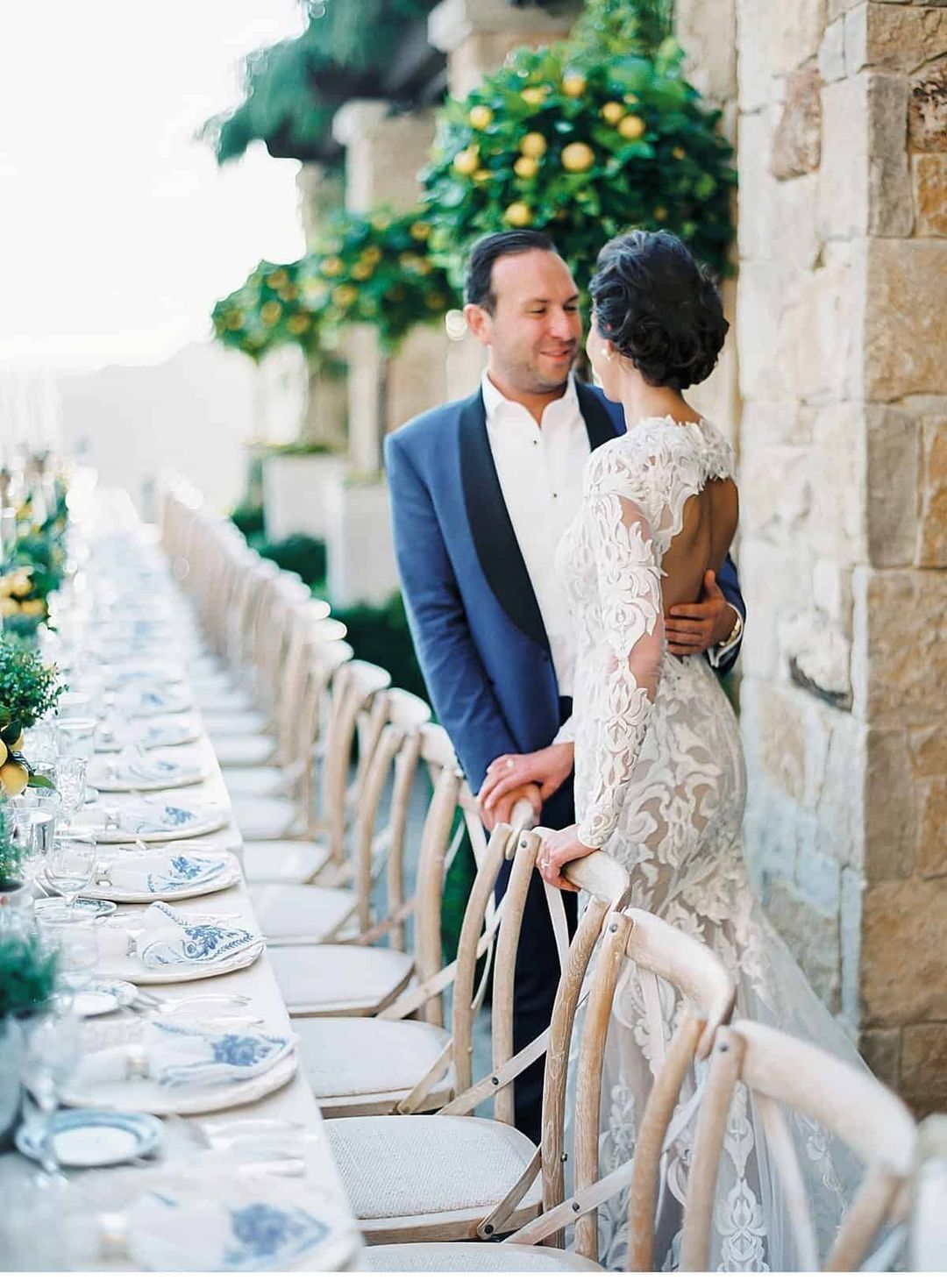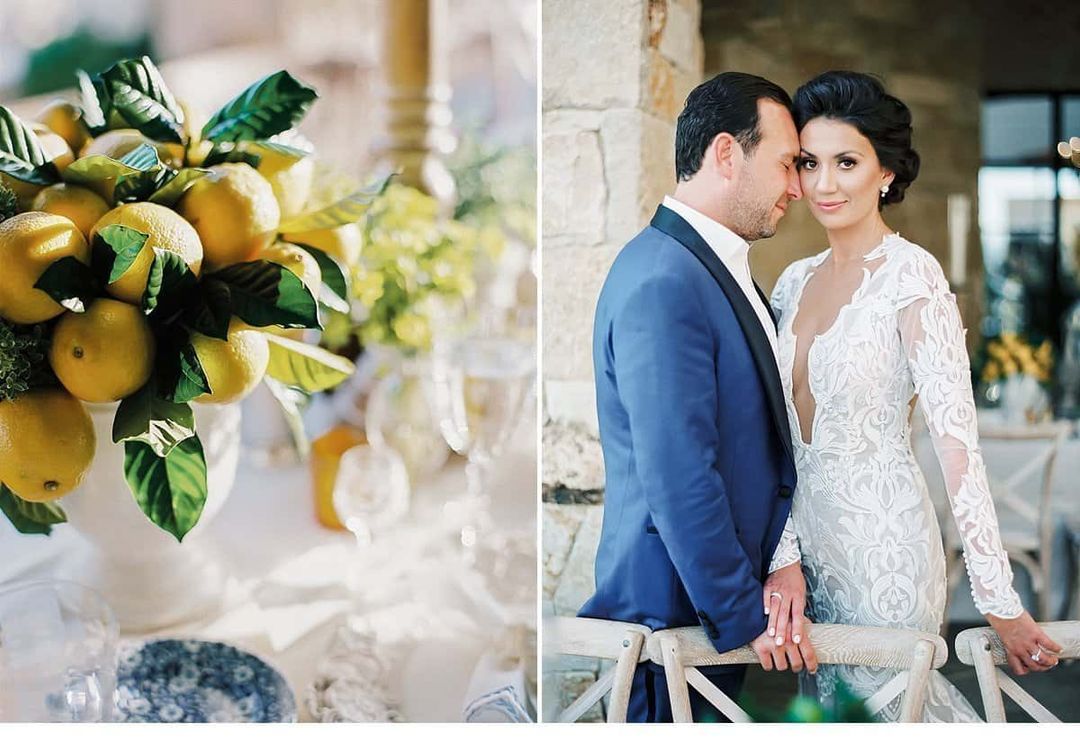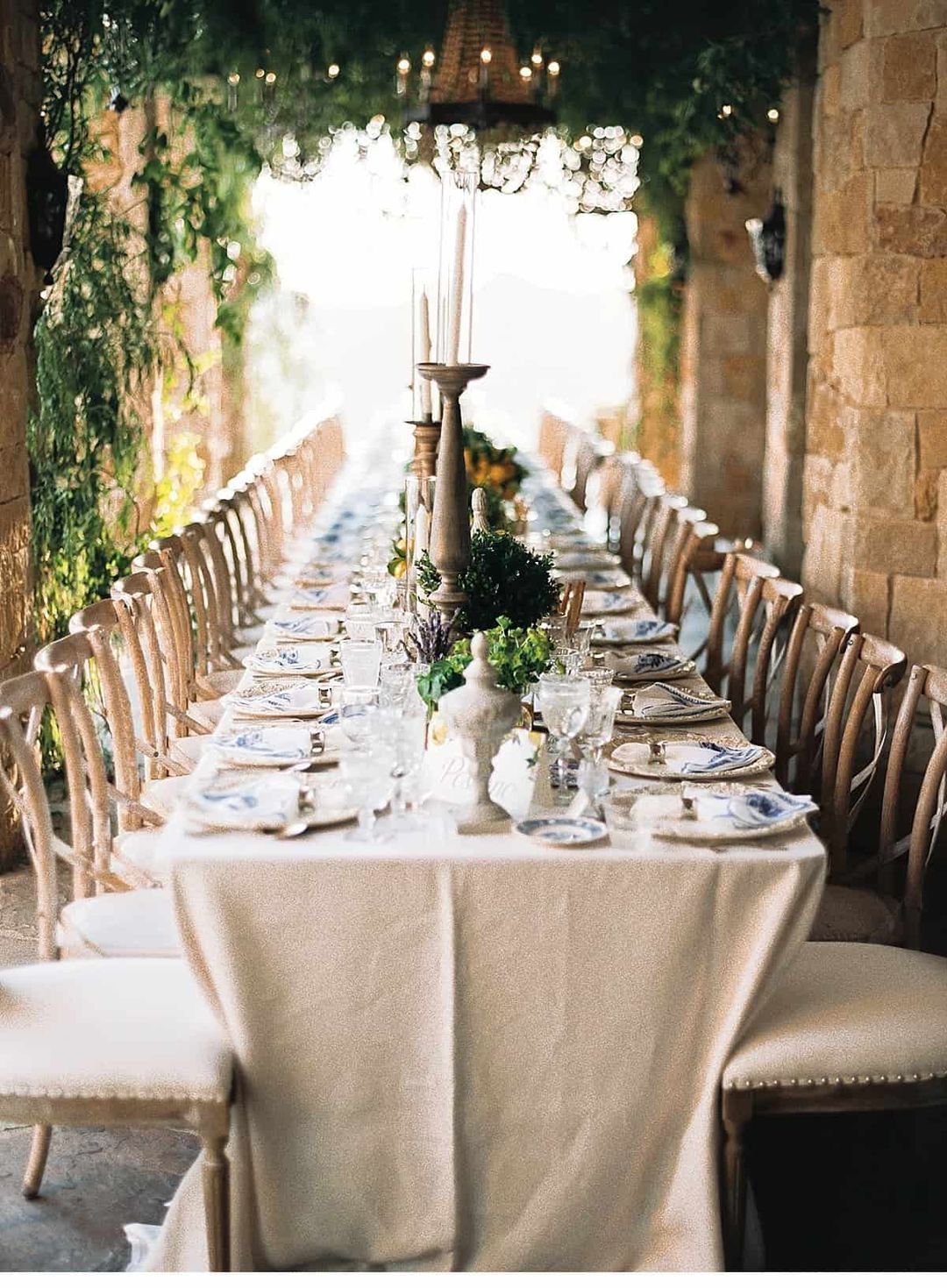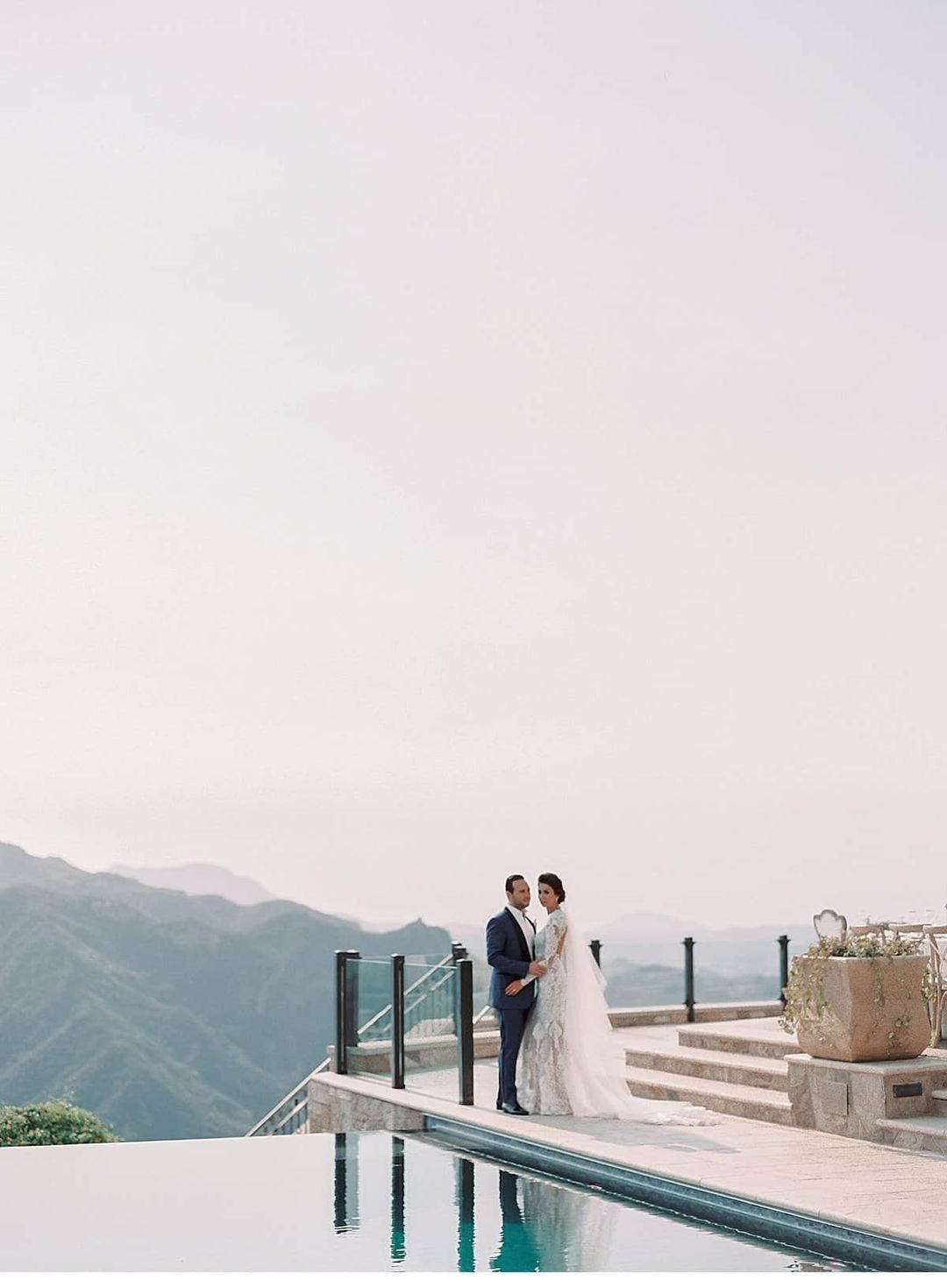 PHOTOGRAPHER Donny Zavala Photography
ARTISTIC DIRECTION Aliana Events
VENUE Malibu Rocky Oaks
DRESS  Berta
VEIL AND ROBE Girls and a Serious Dream
BRIDE'S SHOES Aquazzura
GROOM'S SUIT Ralph Lauren
GROOM SHOES Gucci
RENTALS Revelry Event Design
FLORAL INSTALLATIONS Hidden Garden Flowers
PLATE SETTING Casa De Perrin
LINENS La Tavola
CAKE + SWEETS Rafis Pastry
CATERING Whoa Nelly Catering
VIDEOGRAPHY Custom Made Productions
LIGHTING Images by Lighting