Stephanie and Felix – Barn-Wedding with Boho-Charm
Wow – just by looking at these pictures our hearts do somersaults of joy! So many lovely details, so much love. Stephanie and Felix combined their wedding with their daughter´s christening and celebrated a feast that could not have been more beautiful.
They found the perfect ambience for their bohemian-styled wedding at the "Gartenglück Wegendorf" near Berlin – rustic but natural.
Harmonic idyll spread out and adorably arranged tables were placed among wonderful meadow flowers waiting for the coffee party to begin: tender china, different vases, vintage books and a coffee-mobile – what an eye-catcher!
A pic-nic corner surrounded by lampions hanging "accidetally" in the bushes invited to rest a little.
Stephanie – wearing her romantic bridal gown – and Felix were such a natural couple, they spread so much blessedness and familiarness.
Later the party continued in the old barn with the wooden beams, a charming stonewall and an ocean of pennon- and lightning chains.
Daniela and Mareike of Anmut und Sinn proofed their diversity and creativity when it came to decorating: natural materials and earthy tones turned the location into something even more special. They even designed the stationery themselves to complete their successful concept.
This gorgeous barn-wedding got captured on camery by Lene Photography who turned it into an amazing world of pictures for us. Enough said, see for yourselves what an impressive wedding that was…
Translation: Marina Jenewein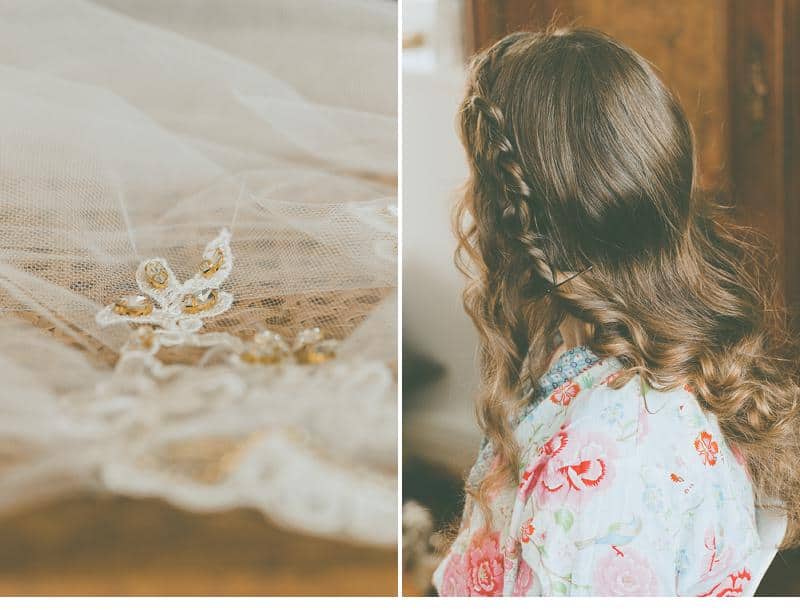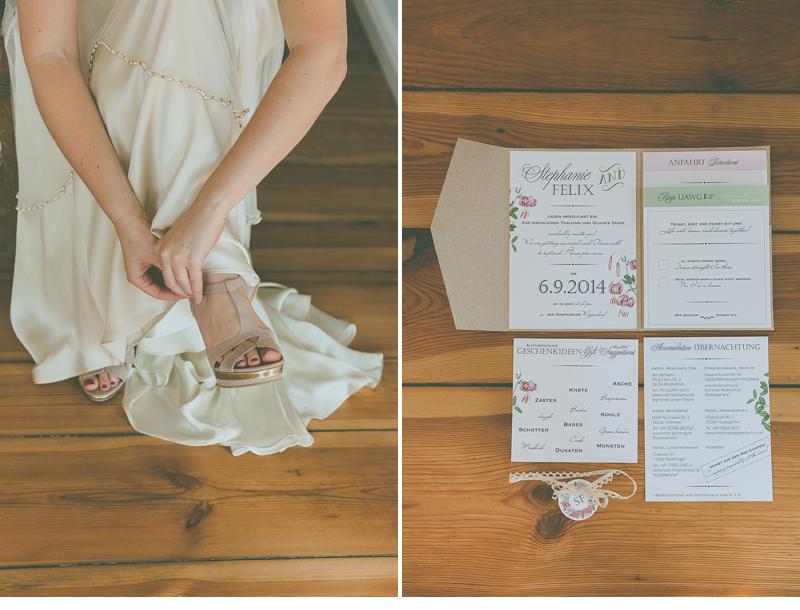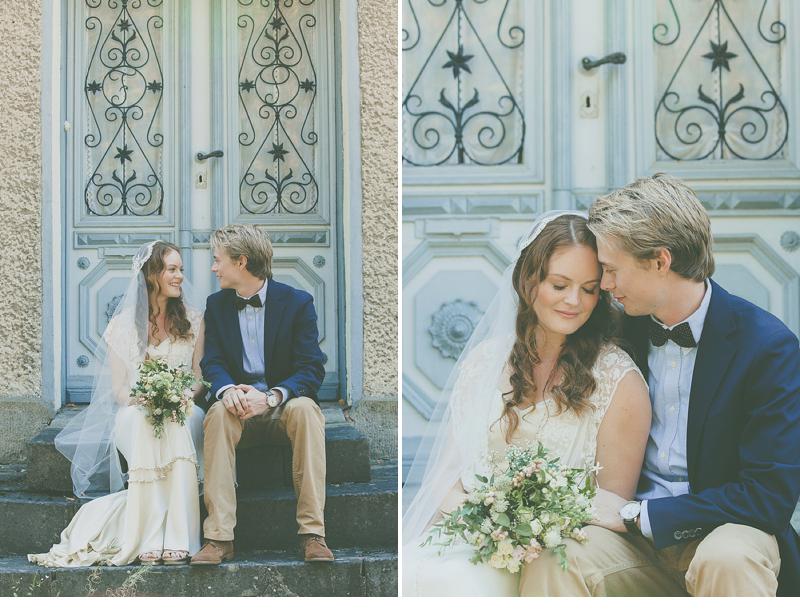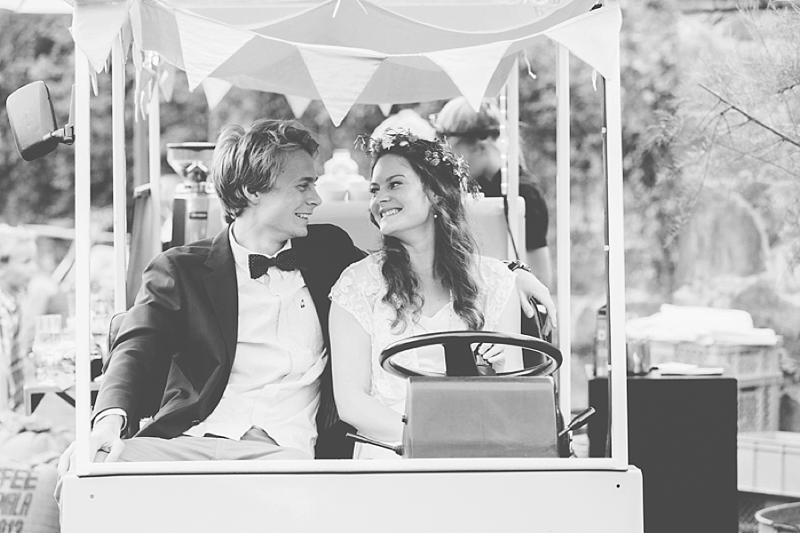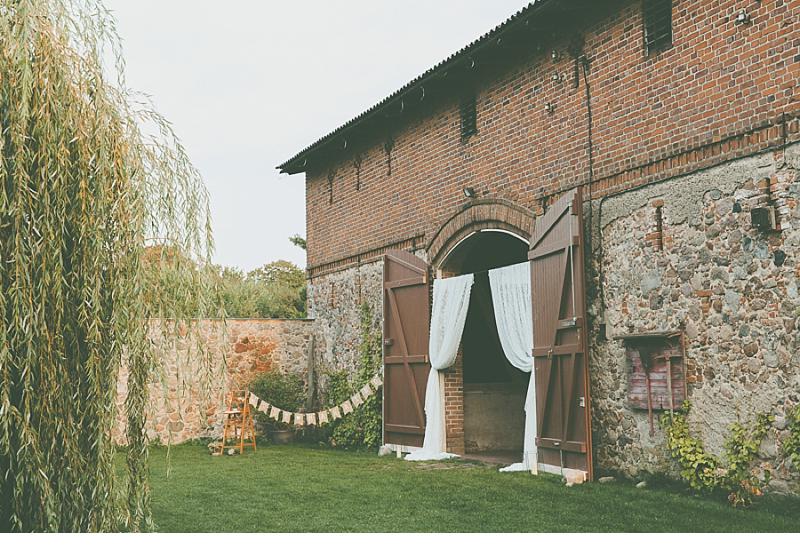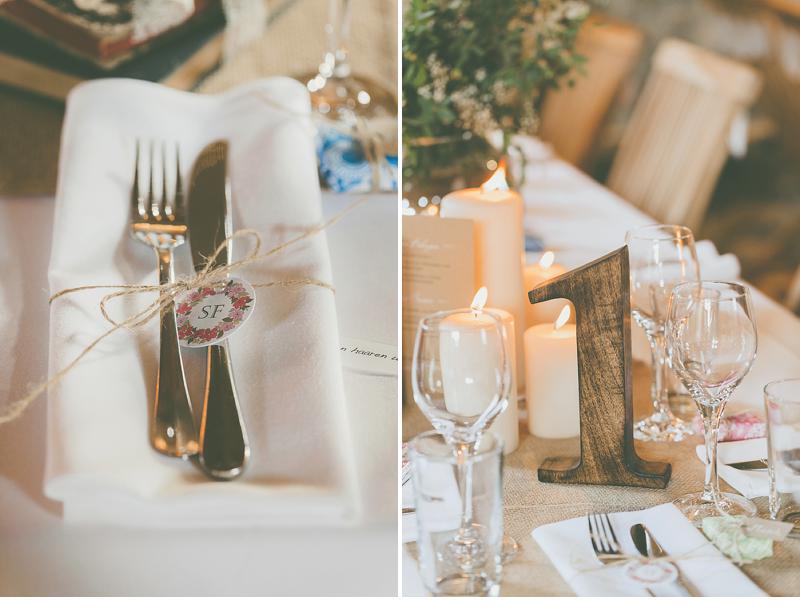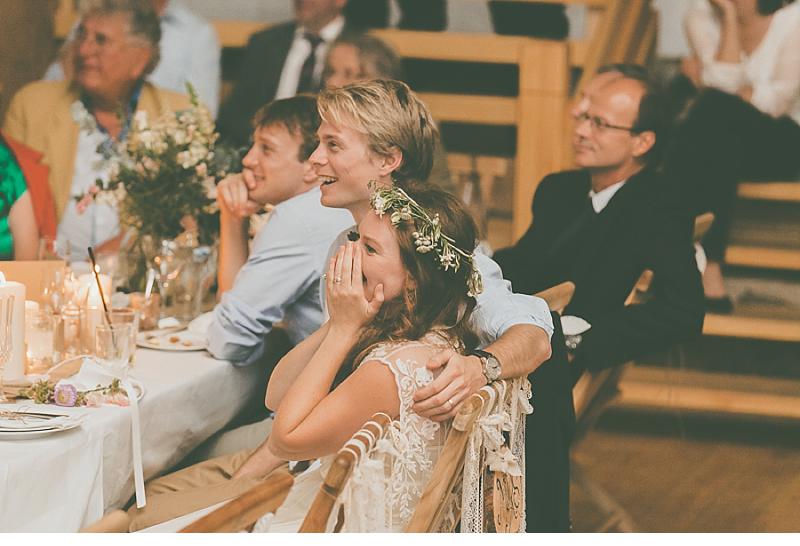 FOTOGRAFIE: Lene Photography
HOCHZEITSLOCATION: Gartenglück Wegendorf
KONZEPT, DEKORATION & PAPETERIE: Anmut und Sinn
Brautkleid: BHLDN
HAARE & MAKE-UP: Ines Schult
EMPFOHLEN IN UNSEREM SCHATZKISTCHEN:
Anmut und Sinn