Sylvia and Michael – Exclusive Traditional Costume Wedding
This summer Sylvia and Michael celebrated a dreamlike feast with an impressive setting in Leogang.
The Kirchenwirt in the middle of the small town is a gem of high-class hotels and shepherded the bridal couple and their guests exquisitely on their wedding-day.
Sylvia and Michael had their moving civil marriage in the breathtaking cellar vault – rustic but elegant at the same time!
The bridal couple came in traditional leather trousers and a gorgeous bridal dirndl dress designed by Susanne Spatt and all their guests wore their most beautiful traditional costumes, too.
Sylvia proofed an unbelievably keen sense of decoration as she designed everything on her own so tastefully at the gorgeous alp-location Priesteregg. With a lot of love and sure instinct she turned natural materials like wood and stones into adorable decoration items in light and natural colors to suit the discreet but beautiful flower arrangements.
The talented photographer Sabine Holzner hovered over Sylvia and Michael the whole day and shows with her awesome pictures how classy and elegant countrified costume weddings can be! But see for yourselves…
Translation: Marina Jenewein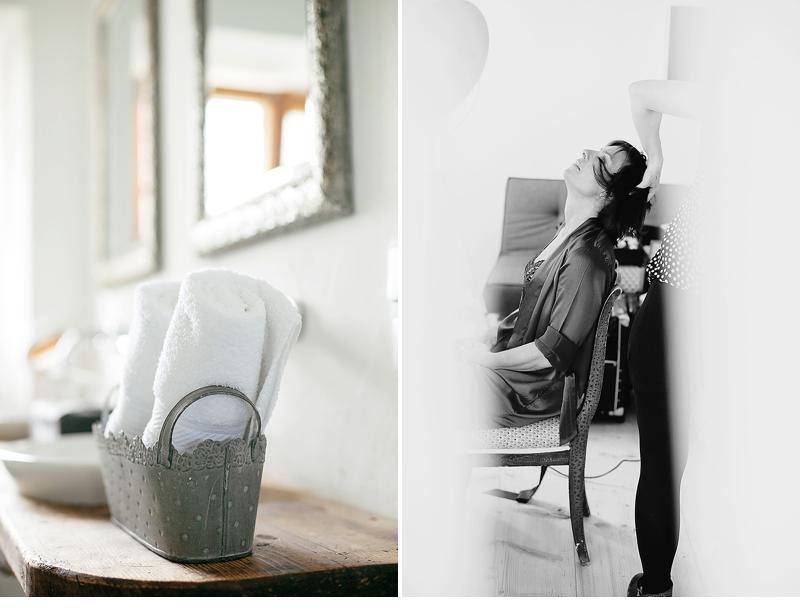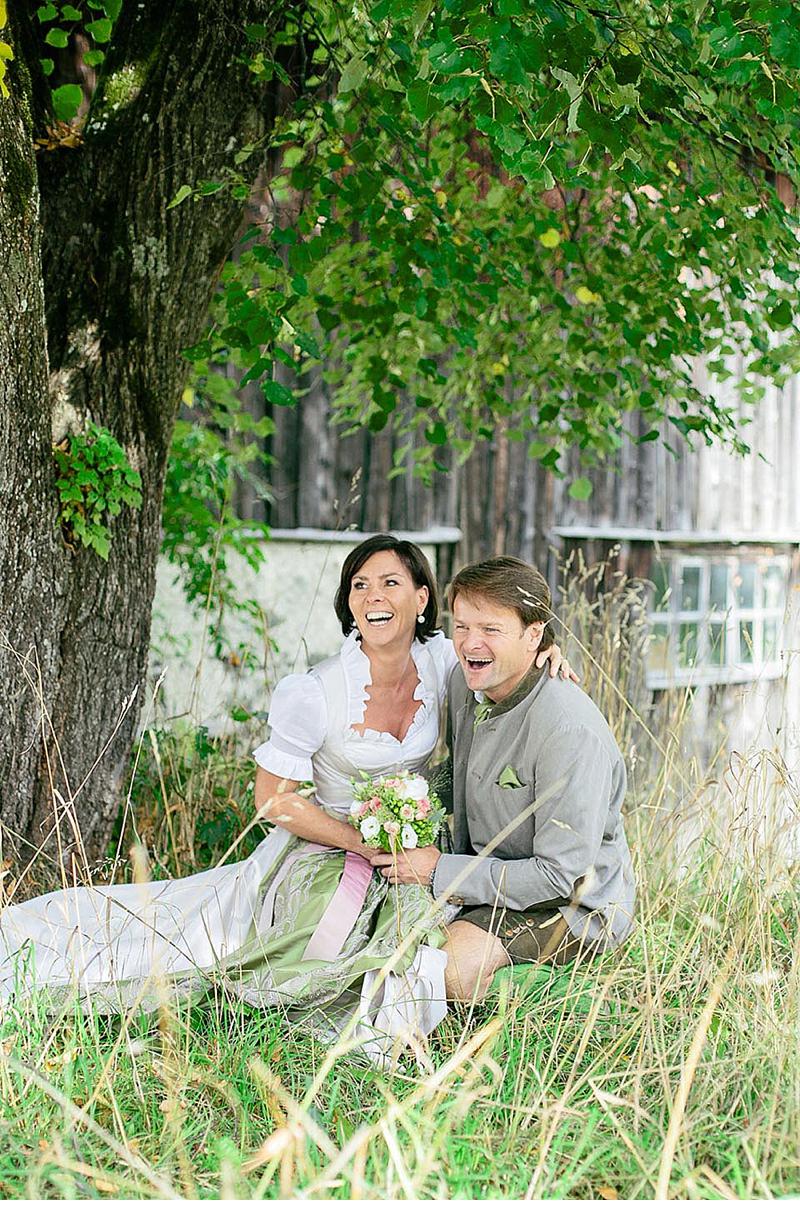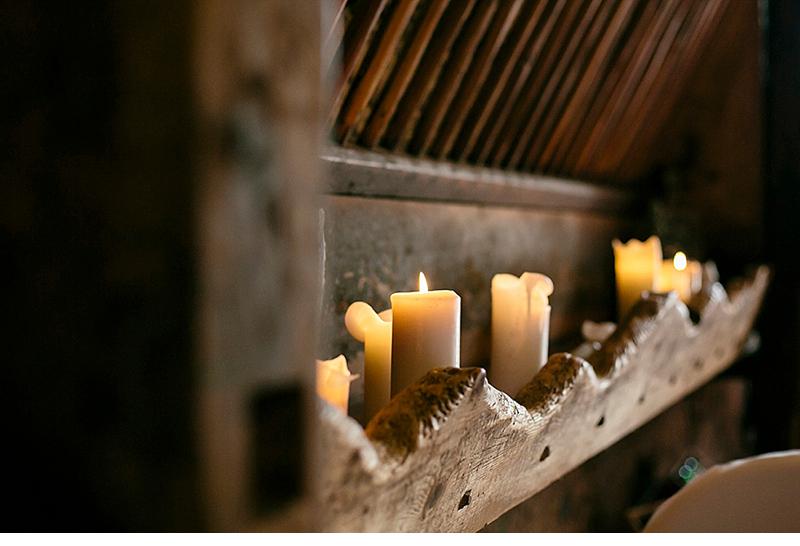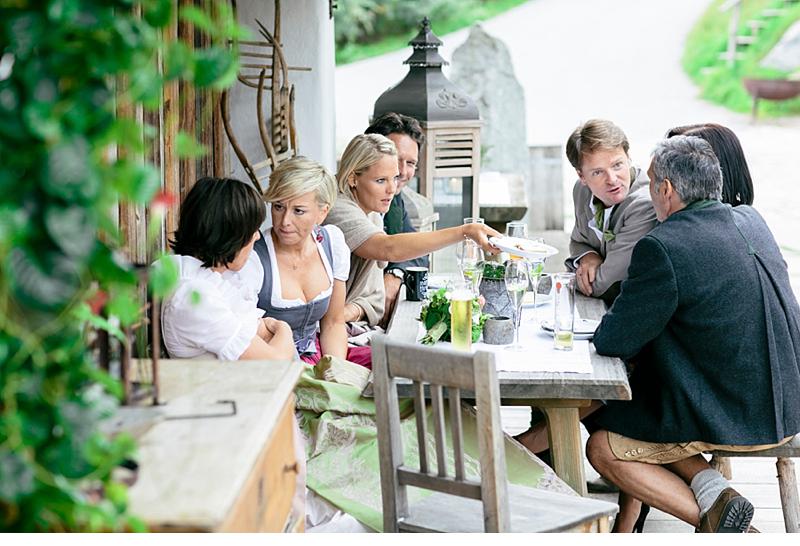 FOTOGRAFIE: Sabine Holzner Photography
LOCATION TRAUUNG: Hotel Kirchenwirt / Leogang
LOCATION FEIER: Bergdorf Priesteregg
BRAUTDIRNDL: Susanne Spatt
STYLISTIN: Schniggameck
LEDERHOSE BRÄUTIGAM: Meindl Fashion
TORTE: Nicola Fürle
ENTERTAINMENT: Brita Halder
EMPFOHLEN IN UNSEREM SCHATZKISTCHEN:
Nicola Fürle