TERESA AND NICK – SWEET YARDWEDDING
Teresas and Nicks wedding in the yard fits exactly our taste and we are happy to present it to you today.
A couple of years ago the two moved to Hong Kong and used their wedding to celebrate with all their friends and families a big summer party.
Teresa is a creative person, she works as a graphic designer and so she had lots of ideas for DIY items to decorate her wedding. She did many handicrafts and designed beautiful things. We´re truly impressed by her talent and her sense of style.
Her tender and body-hugging dress made of floating fabric and her adorable hair decoration is what we find most fascinating.
The chosen location offers such a wonderfully comfortable ambience for this cheerful wedding with its touch of a pick-nick, where even children feel like princess and prince.
They celebrated right next to the Wrechener Lake which was the perfect scenery for marvelously dreamy pictures.
The two photographers Susann and Yannic of "Paul liebt Paula" impressively accentuated the love between Teresa and Nick as well as the cosy atmosphere of this wedding. We enjoy diving into their amazing world of pictures and can´t get enough of it.
Translation: Marina Jenewein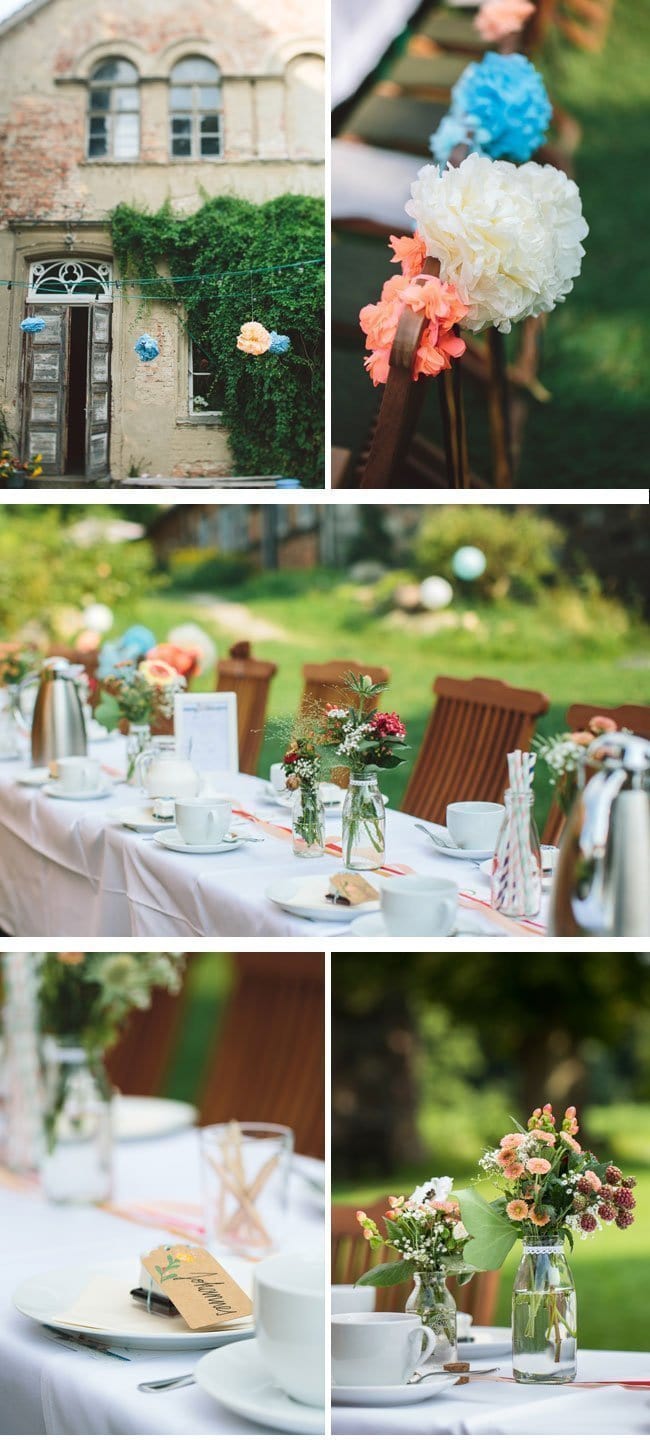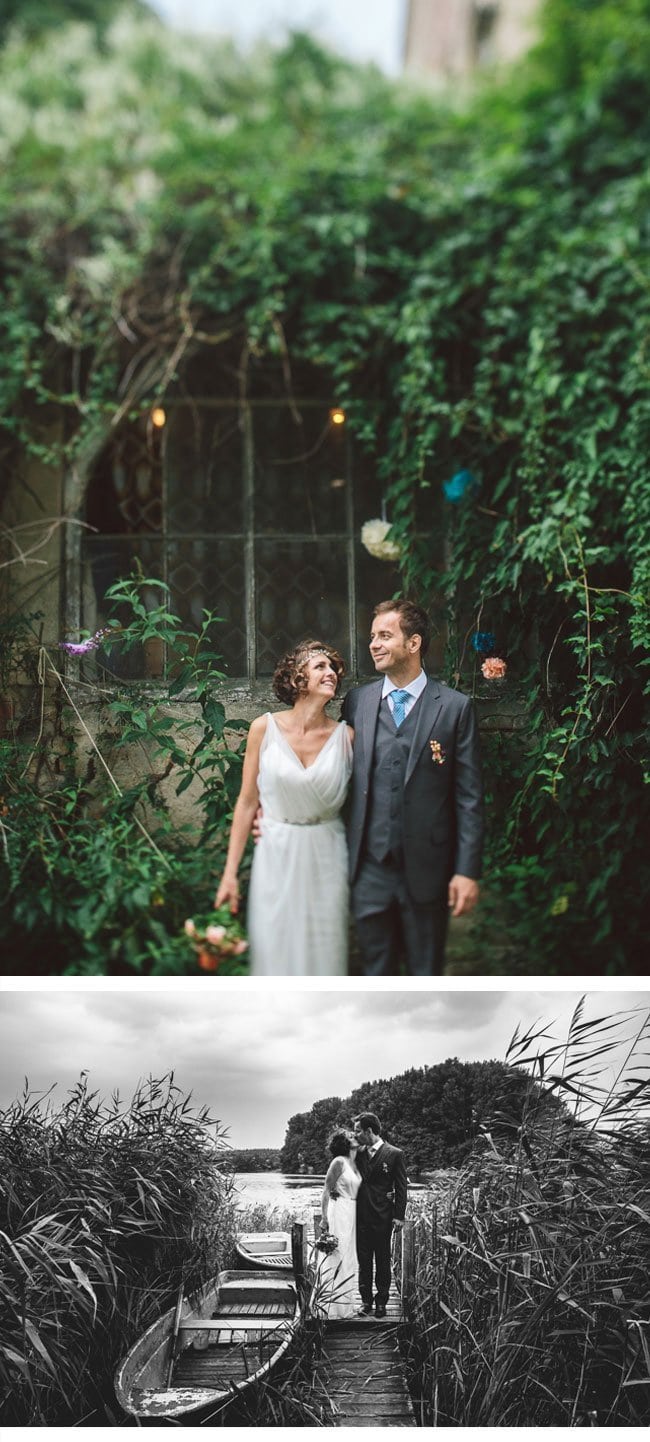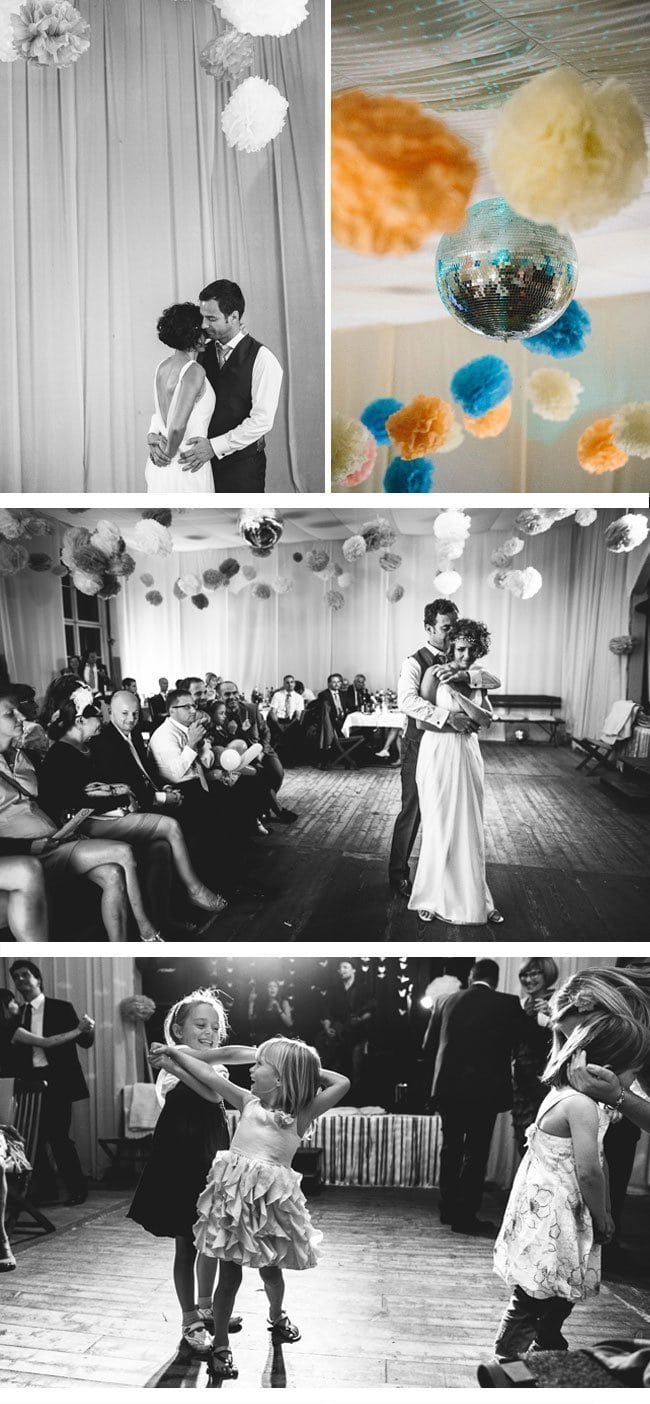 FOTOGRAFIE: Paul liebt Paula
LOCATION: Kulturgut Wrechen
BRAUTKLEID: Amy Kuschel
BRAUTSCHUHE: Wedding Market in Hong Kong
HAARSCHMUCK: Etsy – AlinaMartDesign
MAKE-UP/HAARE: Eva Dieckhoff
OUTFIT BRÄUTIGAM: Custom Made by Pacific Tailer Hong Kong
LOCATION TRAUUNG: Heilig Kreuz Feldberger Seenlandschaft
REDNER: Pater Paskalis
TRAURINGE: Etsy – SundayOwl
FLORISTIK: Blumenfee Templin
Dekoration: DIY Brautpaar und die chinesische Wunderseite Taobao
CATERING: Kulturgut Wrechen
DJ / BAND: Nervling