10The Folly Estate – Sensual elegance and natural beauty
Lovingly light ivy nestles up to the wooden roof, like the bride up to her sweetheart. Fulfilled with love and embraced by luck bonds for life are made.
Similar harmonically black and white merge, let lilac become part of their symbiosis. Melting to a glamorous picture made of noble fabrics, adorning stationery, cake and table.
The wonderful photographer Steve Torres sent us these befuddling pictures from a workshop among the enchanted property of "The Folly Estate".
The stylist and florist of  Gatherings by Staci and Floral Occasions created a fascinating world we want to get lost in!
A breathtaking mixture of elegance and natural beauty, reluctance and glamour, vintage and modern youthfulness riddled with adorable details that inspire with every picture we see.
Valuable dresses, stunning floral arrangements and perfect styling play skillfully with the dreamy and aged charm of this unique location.
Let´s get carried away into Steve Torres artful world and discover more and more of the many gorgeous details of this wonderful wedding inspirations.
Translation: Marina Jenewein
.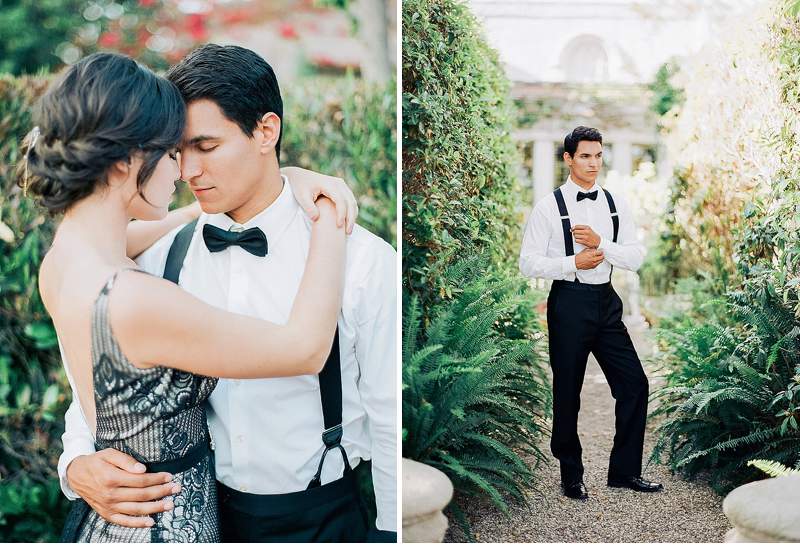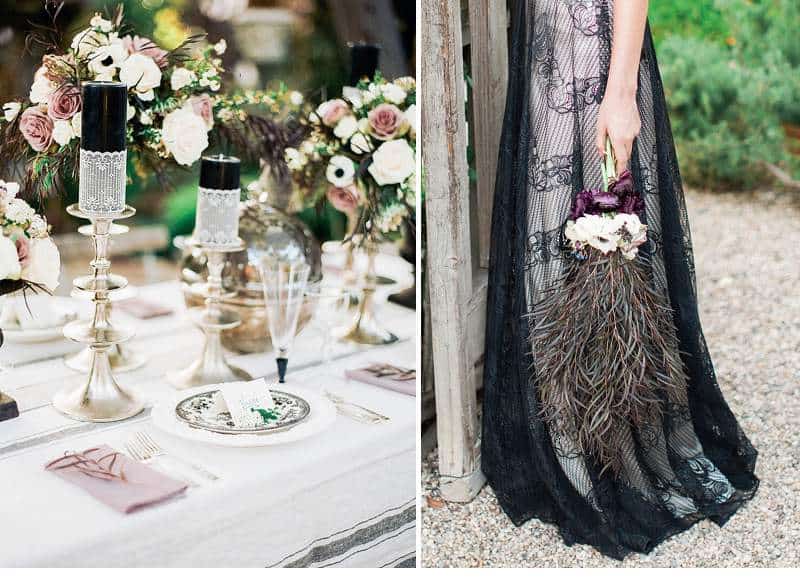 PHOTOGRAPHY: Steve Torres Photography
VENUE: The Folly Estate
PLANNER, STYLIST + STATIONERY: Gatherings by Staci
WORKSHOP INSTRUCTOR:  Jeremy Chou Photography
FLORAL DESIGN: Floral Occasions
GOWN: Claire Pettibone
TUXEDO: Vera Wang
MAKE-UP + HAIR: TING Makeup & Hair
ACCESSOIRES:  Styled by TC & Elizabeth Bower Bridal
DECOR: Whim Hom Furniture & Interior
DESSERT + CAKE: Viktor Benês Bakery
BEHIND THE SCENES VIDEO: Ning Wong Studio
MODELS: Ariana Lamour, Zak Stabe, Taylor Kinzie
Floral
SPONSOR:  Cypress Fine Albums