Truvelle Bridal Collection 2015 – Sensual Allurement
We love fancy and unconventional bridal dresses aside from mainstream.
The Canadian designer Gaby Bayona of Truvelle impresses us with her talent for modern designs including the perfect combination of simplicity and elegance.
In her artist´s workshop in Vancouver she turned her passion for fashion and design into a successful job. Every design is hand-made and tells its own story.
The youthful dresses designed by Truvelle stand out due to their tender vintage-details and make every bride appear maiden-like and elfishly.
This time Gaby Bayona surprises us with an exciting Ombrelook and adorable golden sequins.
With these gorgeous dresses we dive into an ocean of romance and sensuality – let´s get bedazzled by the dreamlike pictures shot by Blush Wedding Photography.
Translation: Marina Jenewein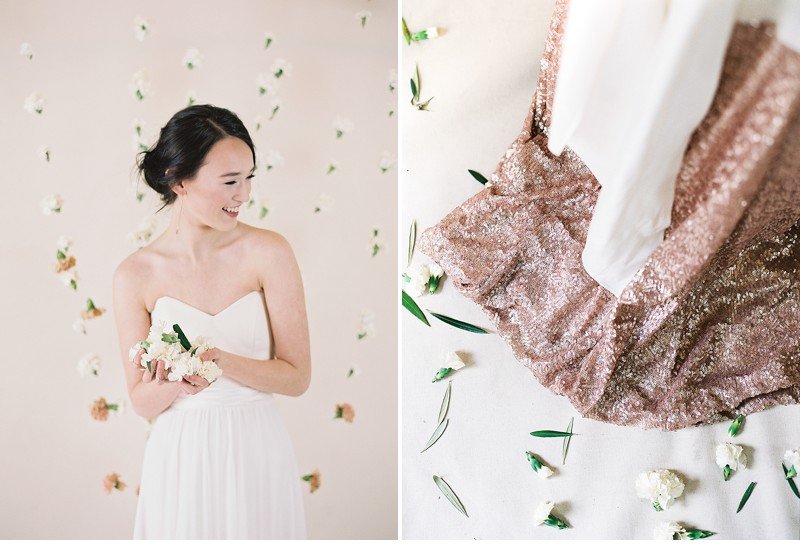 DRESS DESIGN & CREATIVE DIRECTION: Truvelle
PHOTOGRAPHY: Blush Wedding Photography
HAIR & MAKE-UP: Jayna Marie
CALLIGRAPHY: Fox & Flourish
FLORAL DESIGN: Greenstems
JEWELLERY: Tilly Doro
BOCK DESIGN: Studio Faculty
MODEL: Elizabeth of Lizbell Agency