Untouched nature and romantic feelings among the Lobau
When pictures tell more than 1000 words… The expressive pictures shot by Roland Faistenberger are pure pleasure.
Together with a great team he created a notable couple-shooting for Bettina and David among Viennas unique local recreation area, the Lobau, which is a part of the Nationalpark Donau-Auen.
The water-forrest with its misterious world of nature offered a wonderful scenery for a one-of-a-kind paradise of pictures.
Dreamily the bride strolled through the forrest, wearing a floral wreath in her hair that accented her beauty. We found other yellow floral elements within her romantically shaped long dress and the bridal bouquet with its strong but harmonic colors.
Roland catches the most beautiful moments at the most beautiful spots of the Lobau on camera: hiding behind branches, in the meadows, at a glade and at the shore of a nearby lake. Fresh fruit and saisonal vegetables draped on a stump as well as the adorable paper-work complement the scenery perfectly.
We say thanks a lot and dream away by looking at the awsome world of pictures shot by Roland Faistenberger.
Translation: Marina Jenewein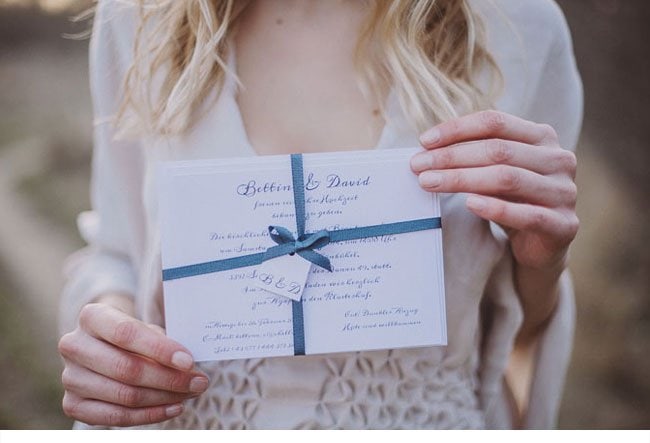 PHOTOGRAPHER: Roland Faistenberger
DRESS: Whatever Eye
FLOWERS: Blumen Stieber
MAKE-UP AND HAIR: Feengleich Make-up Artistry
PAPER ITEMS: Papierhimmel
VENUE: Lobau, Wien
EMPFOHLEN IN UNSEREM SCHATZKISTCHEN
Roland Faistenberger Papierhimmel