Violaine and Gaetan – adorable wood wedding
This adorable forest wedding of Violaine and Gaetan reflects their love for flora and fauna.
There are so many lovely ideas to discover within the dreamlike pictures shot by Eliane and Simon of Bonnallie Brodeur.
While Violaine concentrated on her styling in a little cabin in the forest of St-Etienne de Bolton (Quebec), the photographers copied the many beautiful accessories and caught atmospherical close-up views on camera.
Gaetan became a pirat who picked up his waiting sweethaert at a footbridge with his canoe.
On a romantic clearing stood this gorgeous tipi, decorated with many self-made ribbons. A cute little owl with big yellow eyes already waited for the couple and held the rings ready for the most beautiful promise in the world.
An especially touching moment was when Violaine took the ukulele and sang her wedding vows. Everyone had happy tears in their eyes and foremost Gaetan will never ever forget this unique moment.
Afterwards they celebrated and danced through the night in a lovingly decorated barn.
What a heavenly authentic wedding where many little details create a beautifully harmonic picture! It's such a pleasure to dive into the impressing world of pictures shot by Bonnallie Brodeur.
Translation: Marina Jenewein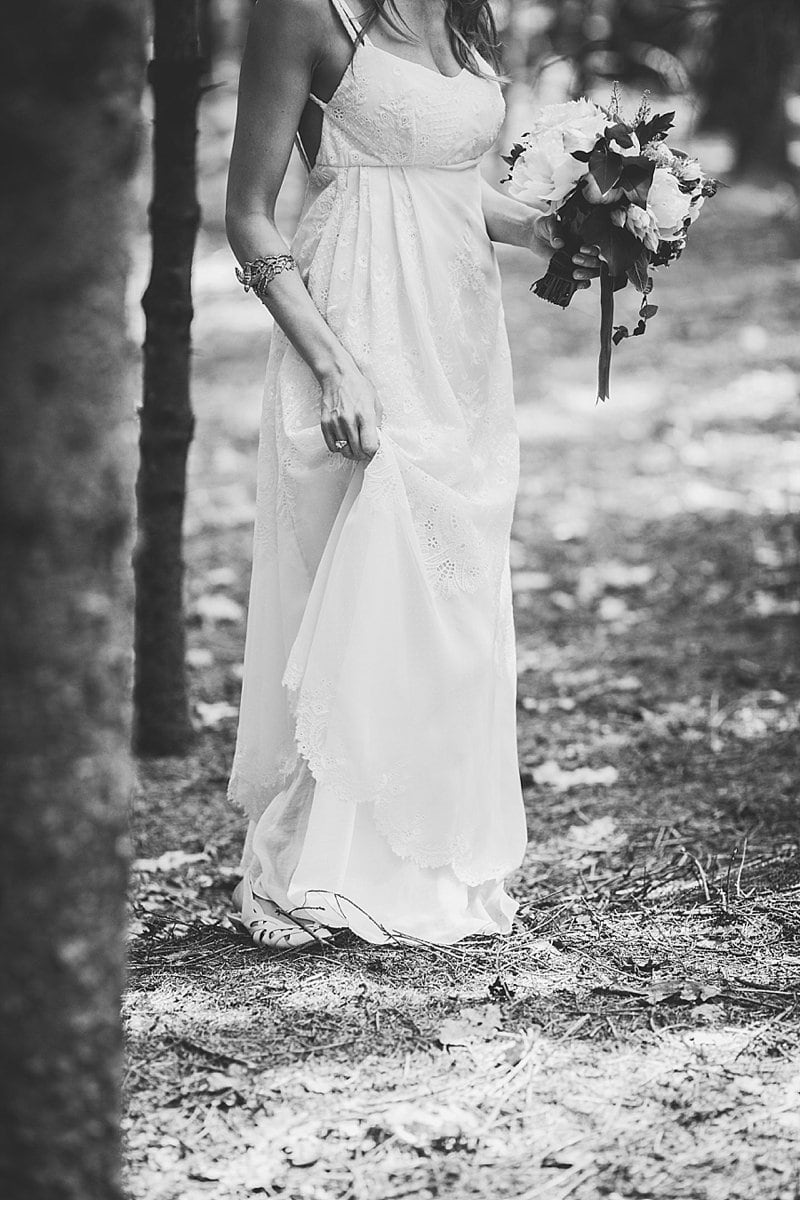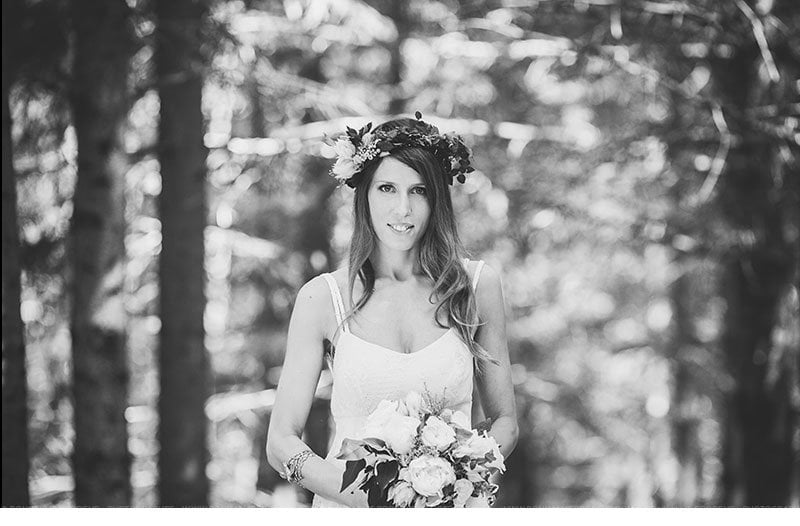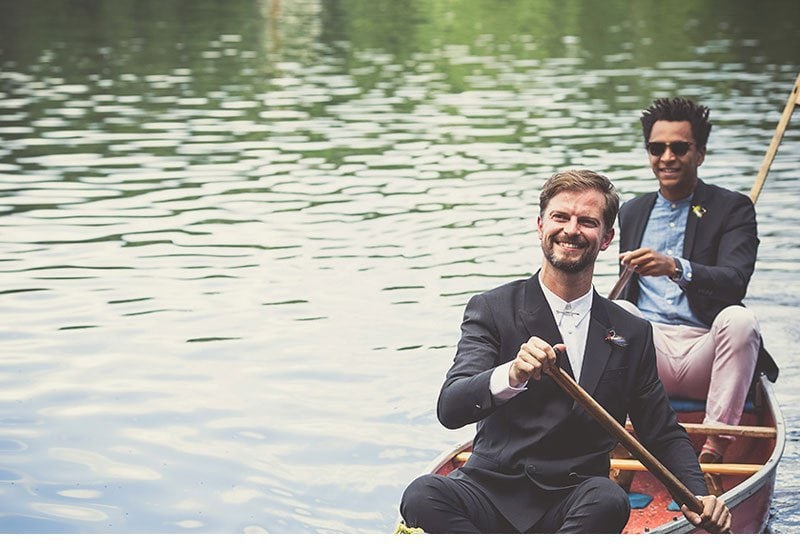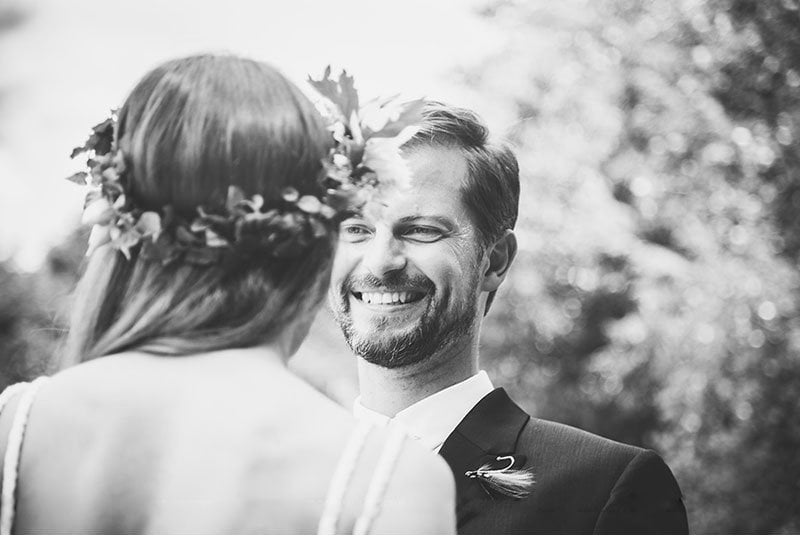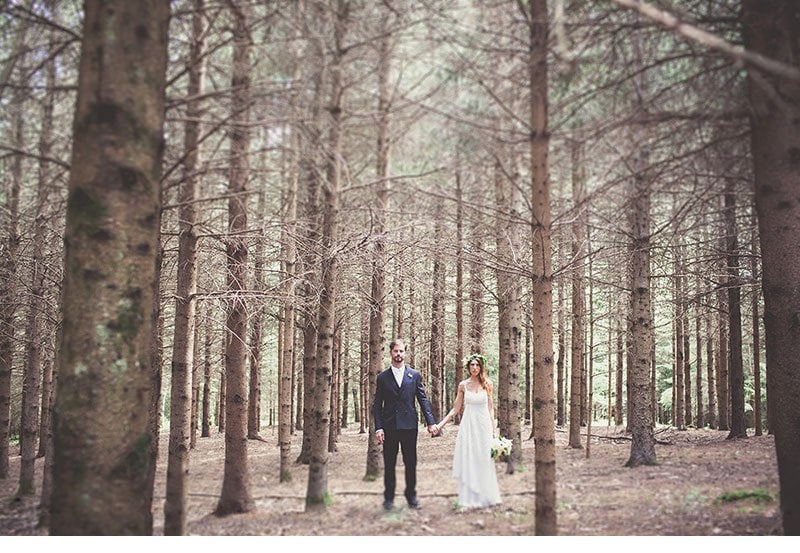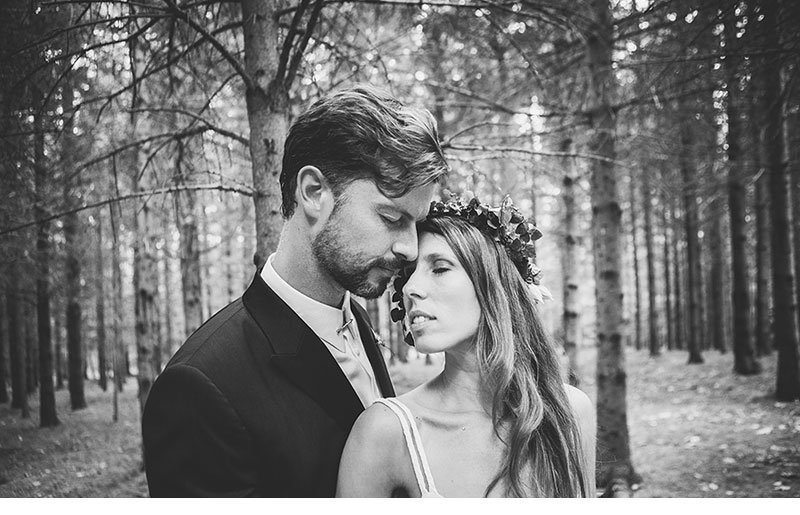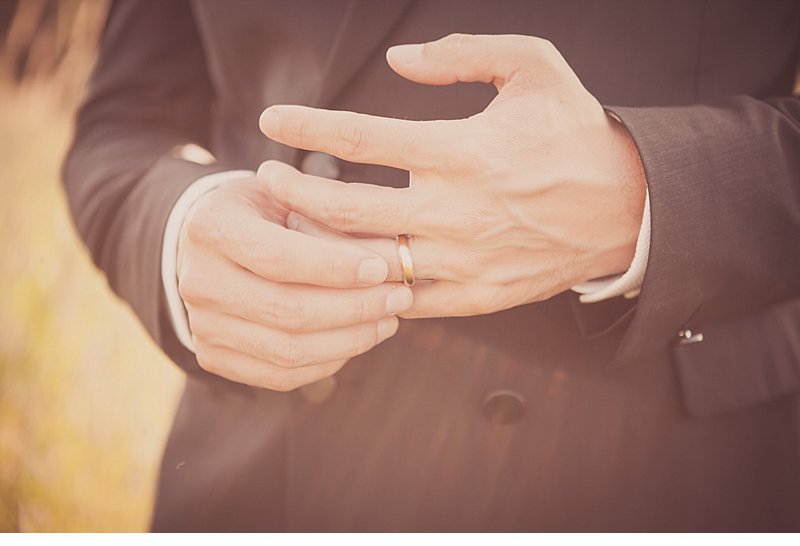 PHOTOGRAPHY: Bonnallie Brodeur Photography
VENUE: Haut Bois Normand
FLORIST: Les petites excuses
GOWN: Gabrielle St-Pierre
SUIT: Our Legacy
JEWELLERY: Atelier L.A.F.
SAW-WHET OWL: UQROP