Modernity meets simple elegance
It's time to write your Story in a piece of History. Close your eyes. You hear the little birds singing around you. You feel the breeze blowing through your hair and feel the dew in the grass caressing your feet. Open your eyes now. You're in La Badia. A place that transcends history. Among the ruins of an old abbey, place full of myths, legends and stories, it is time to start your Story.
La Badia is the name that the inhabitants of the Orvietto Region have given to this venue and where our story takes place. A tale imagined by the amazing Janna Brown, which will be told to you through these magical images by Morgane Ball.
From Morgane Ball: " Janna Brown created a timeless and luxurious wedding editorial. Starting with the elegant welcoming table full of typical food from Umbria. Matching the atmosphere, she created beautiful flatlays with stationary made by Prairie and Sage reminding us of that historical feeling.
The flowers you'll see came directly from Holland to allow us to have the most exquisite plants. The Janna Brown touch? Elegance by simplicity. Only using white flowers and foliage to achieve that flawless look.
Finally a word about the dress. The Reem Acra dress is the perfect mix between tradition matching those Italian vibes perfectly and modernity with those original, slightly see-through appliqués. In conclusion, it is the perfect inspiration for the traditional bride who still wants to be at the forefront of modernity and elegance."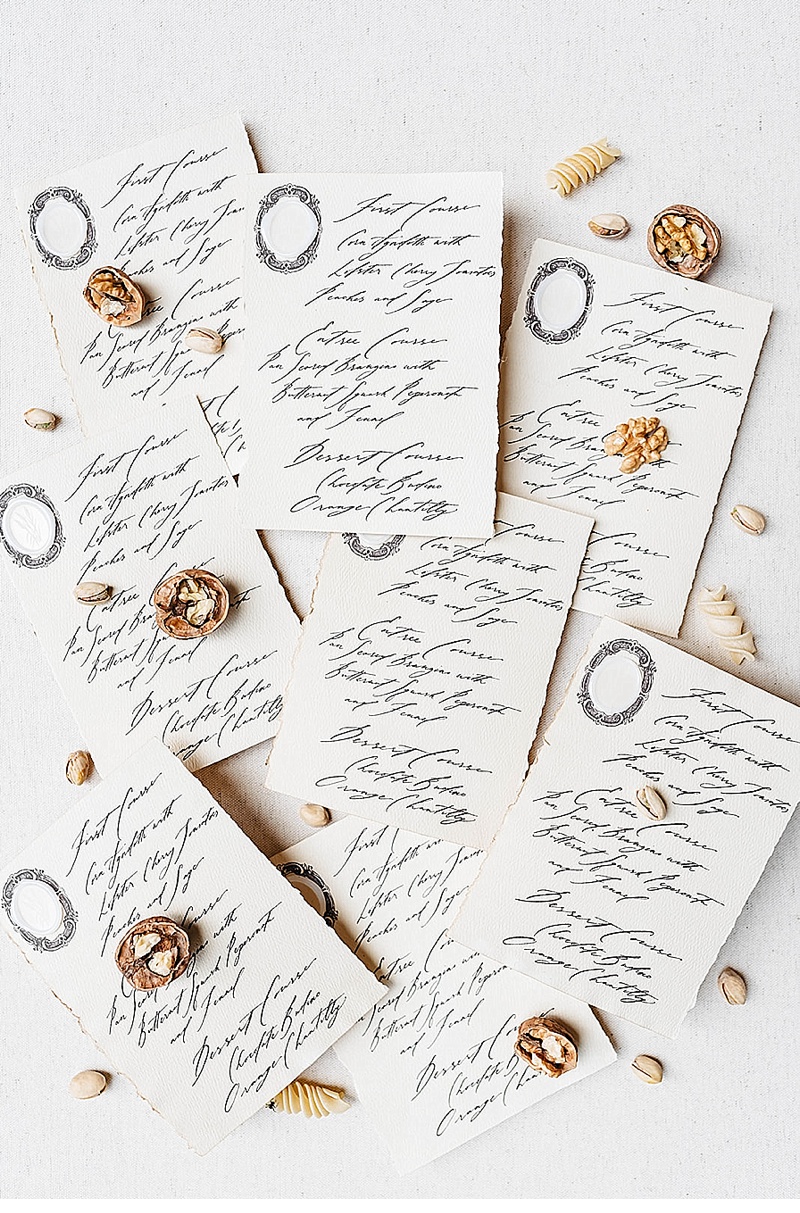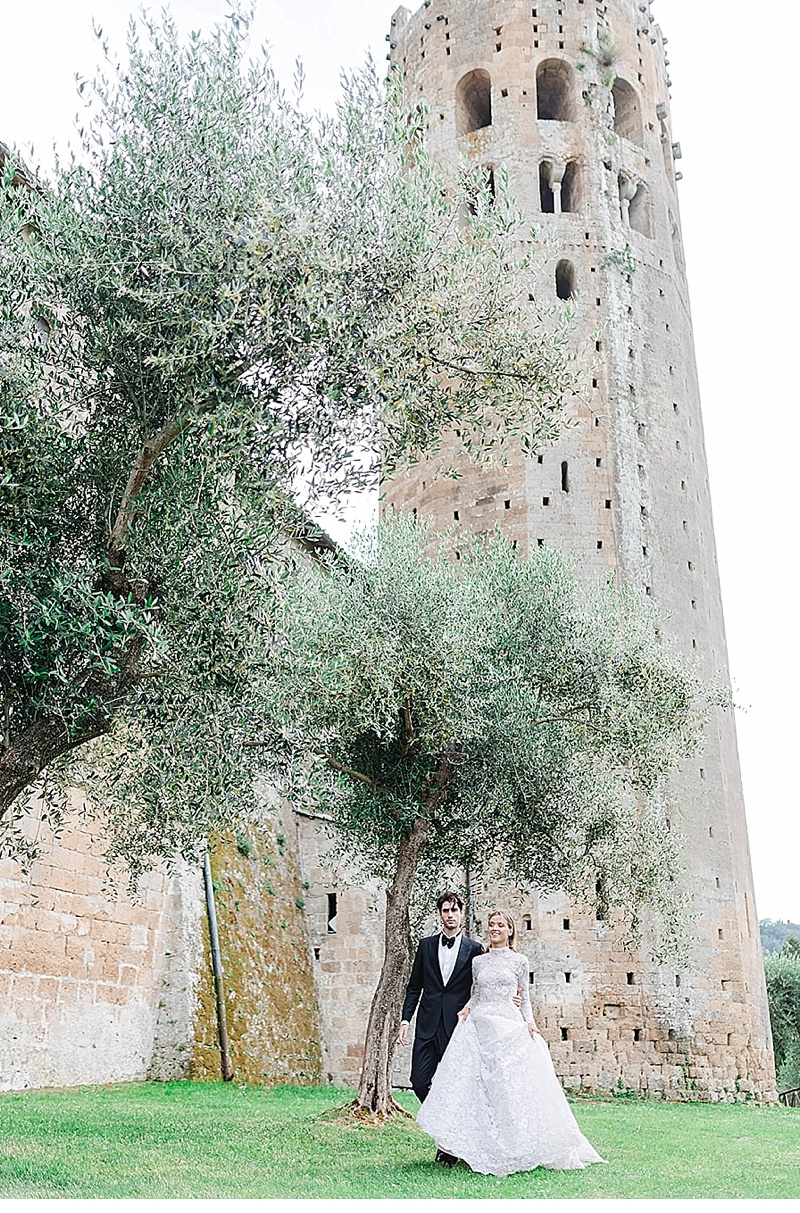 Photographer: Morgane Ball
Design, styling + florals: Janna Brown Design
Bridal boutique: Alexia's Bridal
Gown: Reem Acra Wedding
Coordination: Chechic Weddings
Hair: Oliver Giacone
Makeup: Milvi Colmenares
Paper artist: Prairie and Sage