A coral- and poppy seed-colored dream
Decorating a wedding with bright colors?! Why not?!
For this adorable shooting the talented girls of Events Luxe used the whole sample board of coral- and poppy seed-colors and accentuated the scenery with modern and traditional stylistic elements. Each style, whether it´s traditional or modern, represents itself so perfectly colorful that it is fun to discover all the little details.
Real highlights are the bridesmaids in their lovely dresses. But the main focus definitely lays on the dazzlingly beautiful bride: perfectly positioned with a pretty sunshade which is decorated with tender lace and a nice flower-garland. Especially outstanding is the brides' hat which gives her look a very classy touch.
Up to the smallest detail the team perfectly transferred the harmonic color-concept, in particular when it came to table- and complex floral-decoration.
Events Lux says: "It´s not important whether you use "modern flowers" or "traditional flowers" to create your own style. Often it´s the small differences like golden elements that make it traditional or sparkling elements that make it modern. But not only colors define a style. For us it was important to show that "modern" can also mean "romantic". The best way to create a great style is to mix and match different ages."
What a splendid enjoyment it is to look at the dreamlike pictures shot by Jordan Brittley and to dive into a heavenly world of never ending inspirations.
Translation: Marina Jenewein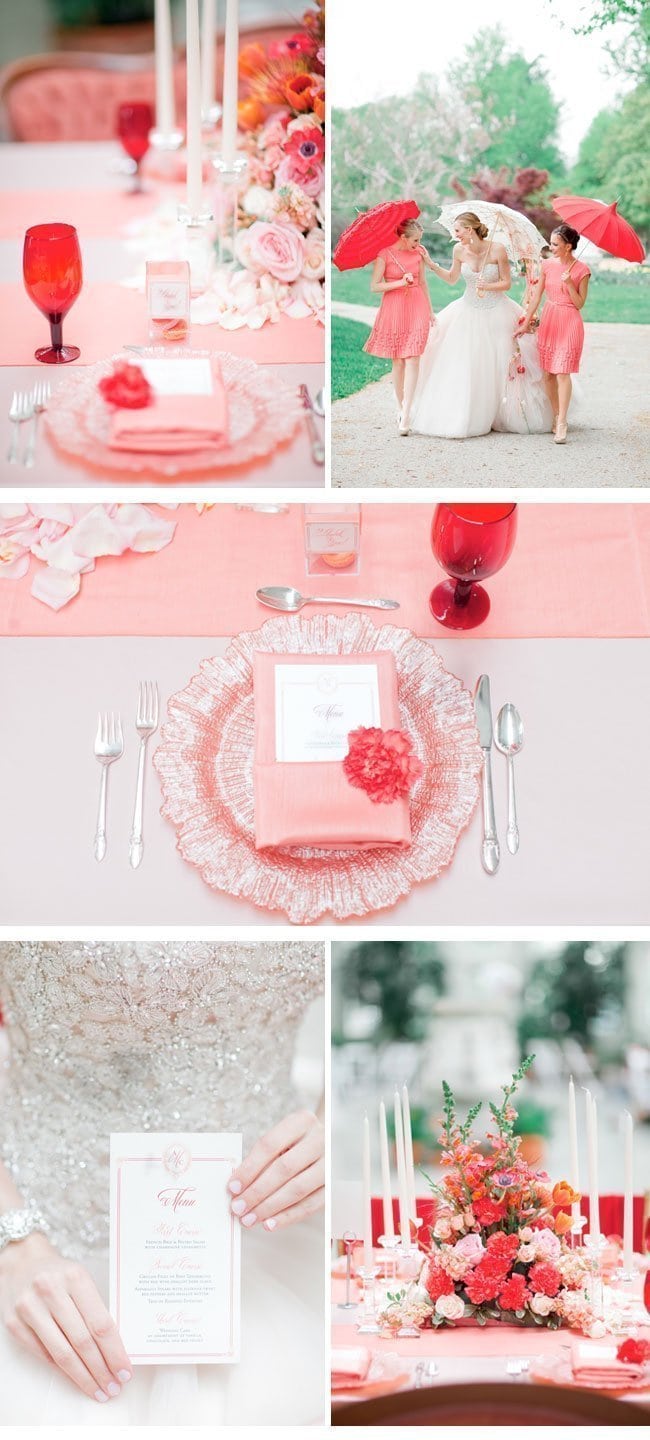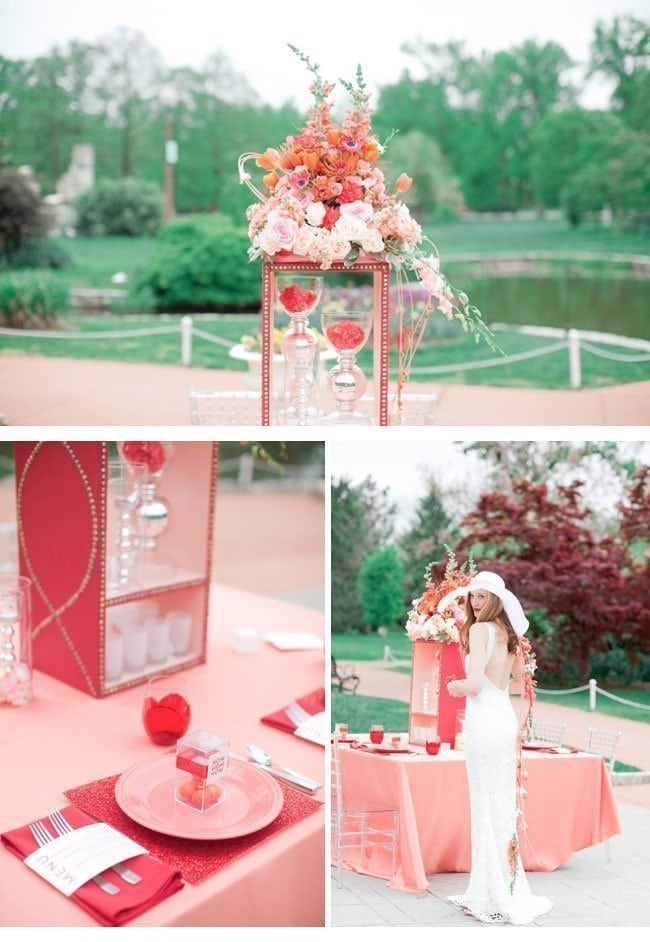 FOTOGRAFIE: Jordan Brittley
DESIGNER: Events Luxe
FLORISTIK: The Crimson Petal
TISCHWÄSCHE: BBJ Linens
SCHIRME: Bella Umbrella
MIETMÖBEL: Finch Vintage Rentals, Premier Rentals
HAARE + MAKE-UP: Lalo Salon
BRAUTKLEIDER BOUTIQUE: Simply Elegant Bridal
PAPETERIE: Ten Four Paper
LOCATION: Piper Palm House
MODELS: Sutton Lasater, West Model Management, Lleyna Hinton, Natalie Jacobsen, Ron Pierce