A fairytale love story on Lake Como
Nestled between the high mountains of the Alps lies the beautiful Lake Como with its wonderfully colorful towns. Stately villas glow on the lakeshore, jewels in apricot, cream or white flanked by cypress trees and romantic open staircases down to the water. Spacious gardens and parks, stocked with Mediterranean plants give a wonderful view of the peaceful lake and the fascinating mountain forests of the Alps.
Villa Regina Teodolinda is a magical, enchanted place where elegance merges with nature. A fairytale setting for an intense love story – between words and images that strike the heart and become a single stream of colors and emotions with the bride and groom Maider and Maxime.
A bit classic but very modern, a bit traditional but very unconventional, a bit glamorous but very romantic – this is how we feel about the wedding of the couple in love. It should be honest, authentic and personal. Reflect the bride and groom both as individuals and as a unit. And put the naturalness and lightness in the foreground, without neglecting perfection and aesthetics.
From the photographer Mila und Stephan of Vivid Symphony: "Maider and Maxime are a French couple living in the UK , they came to Lake Como  to celebrate their love despite challenging pandemic times. "Even if we have to stay a month in quarantine before our wedding, we will celebrate it!" – said Maider during our first video call. They came from the UK and indeed had to stay in quarantine in Italy, however they celebrated the wedding of their dreams despite it all!
The wedding dress was designed by Ali Zalzali, the French singer & designer and one of the 12 finalists in Eurovision France who is the bride's good friend. As the bride herself works in the fashion industry she took a lot of attention to the details: Her shoes were from Aquazzura and the groom's shoes from Christian Louboutin. The wedding took place in the amazing Villa Regina Teodolinda on Lake Como the space was beautifully decorated by florist Figli dei Flori and the entertainment was provided by Blunotte Eventi.
After the civil ceremony (the speaker was the nephew of the French singer and actress Dalida) the couple enjoyed the boat ride with the exclusive Riva boat – it was an unforgettable experience!  and then spent their day with people they love, delicious food and live music."
We enthusiastically look at the remarkable pictures of Mila and Stephan from Vivid Symphony that make us feel like we were part of this wonderful, intimate wedding.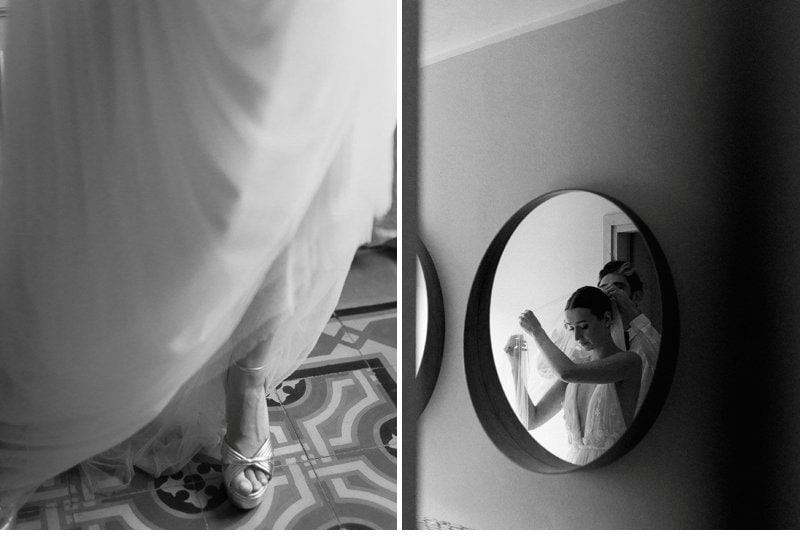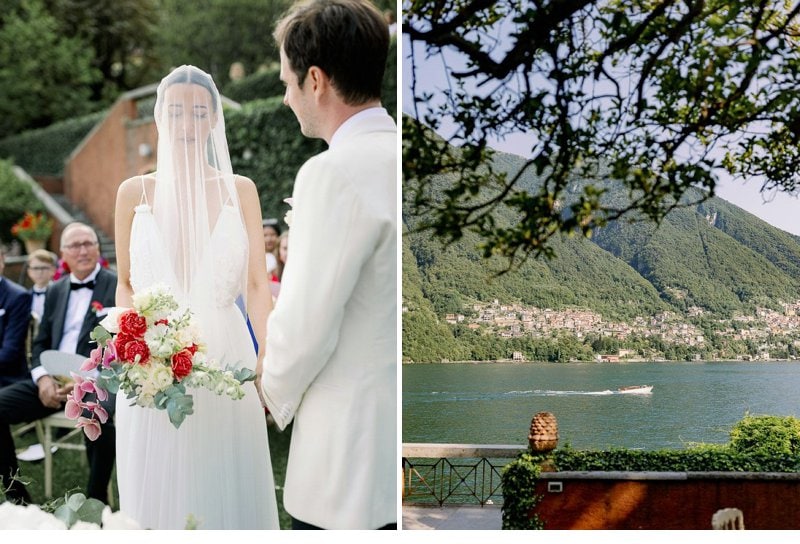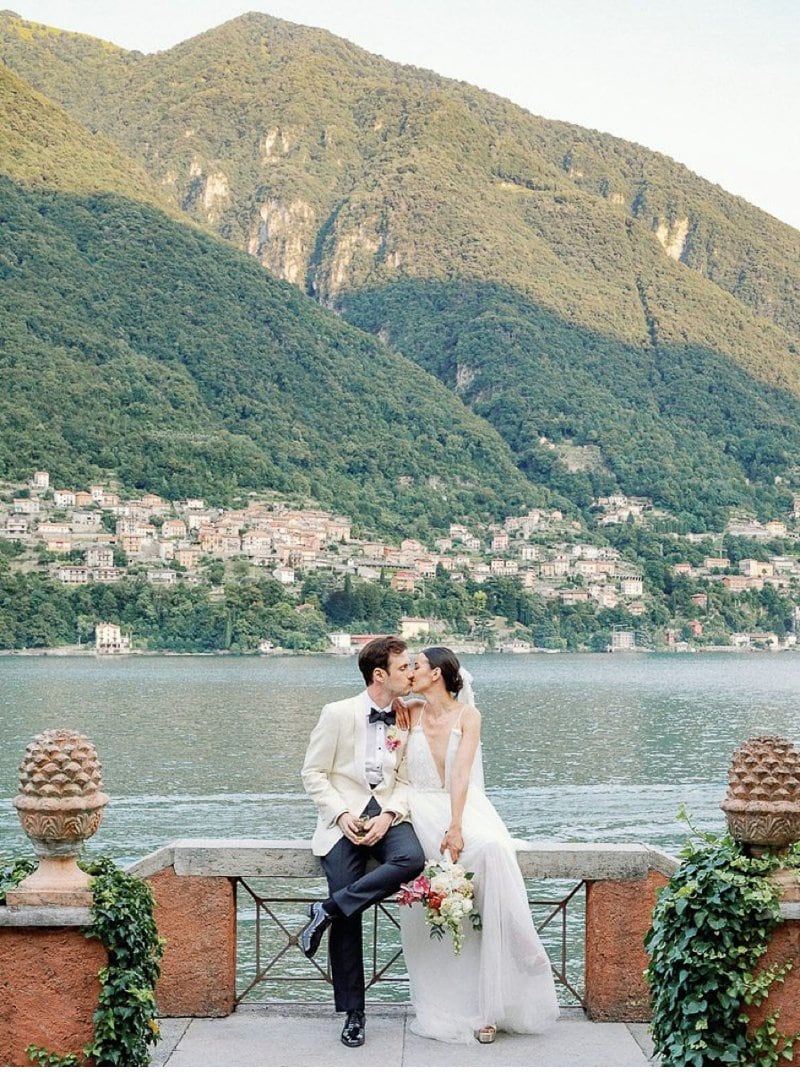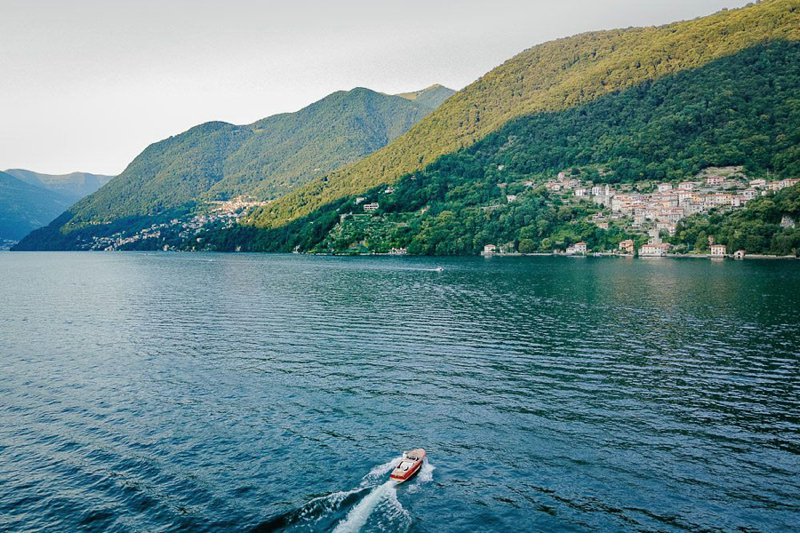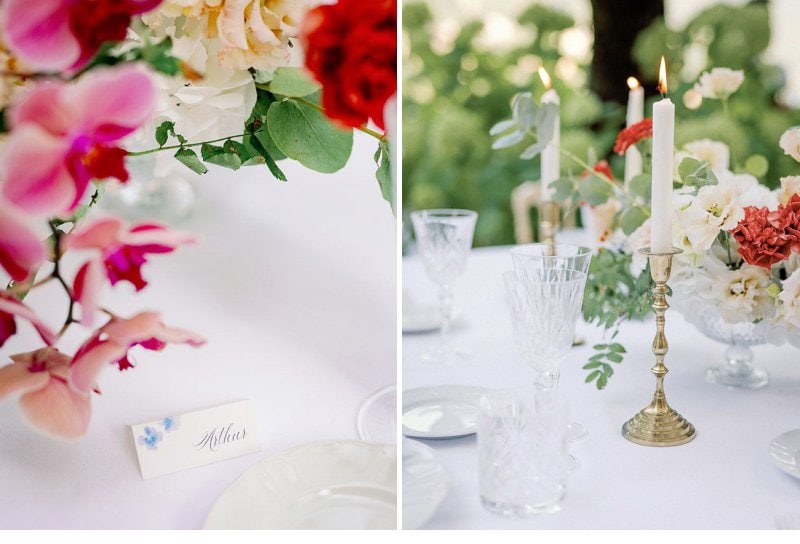 Photography: Vivid Symphony
Bridal Dress: Ali Zalzali
Flowers: Figli dei Flori
Location & Catering: Villa Regina Teodolinda 
Entertainment: Blunotte Eventi
Bridal Shoes: Aquazzura 
Groom's Shoes: Christian Louboutin 
Boat: Como Classic Boat