A Luminous Bridal Inspiration in Cannon Beach
The mighty Haystack Rock in Cannon Beach is one of the best-known and most popular attractions on the Oregon coast and is home to colorful tide pools and diverse birdlife. It was formed millions of years ago by lava flows that created many of the dramatic capes and headlands on the Oregon coast.
Inspired by elegance, romance and the beauty of nature, this magical editorial by Traveling Weddings with Taylor was designed to showcase the picturesque sunsets of Cannon Beach.
A nearly cloudless sky settles on the sea, a gentle breeze guided small wave to the beach. The striking beauty listens to the steady melody of the waves, leaving light-footed tracks in the wet sand.
The fabric panels of her bespoke dresses by Hannah Tikkanen and a&bé Bridal Shop blow exuberantly in the wind, conjuring up a stunning silhouette. Martha Florals  a yellow flower dream that provided an exciting contrast to the rock in the background.
Photographer Jasmine Marie takes us on a romantic journey to the Oregon coast with her striking imagery.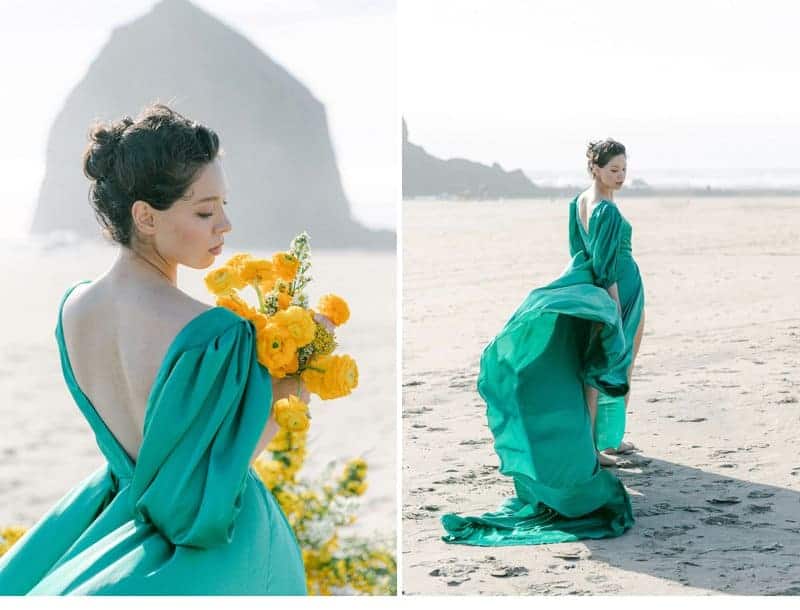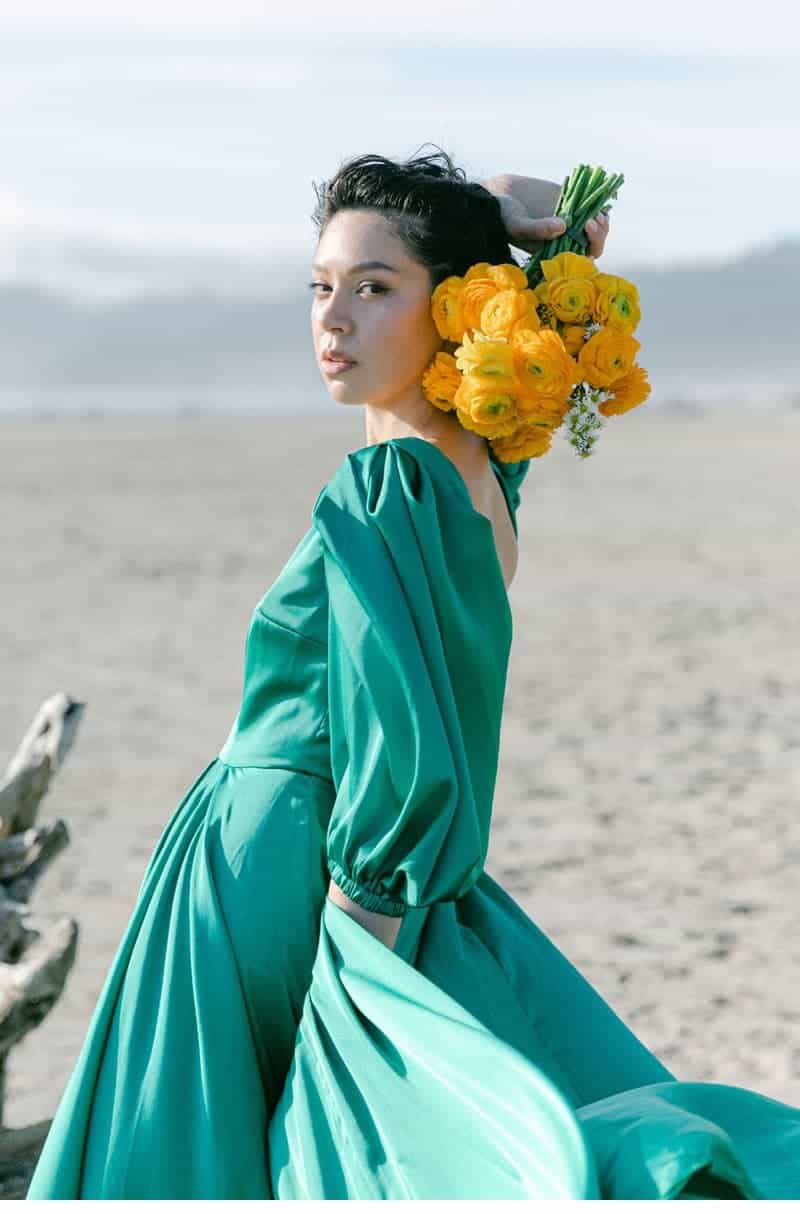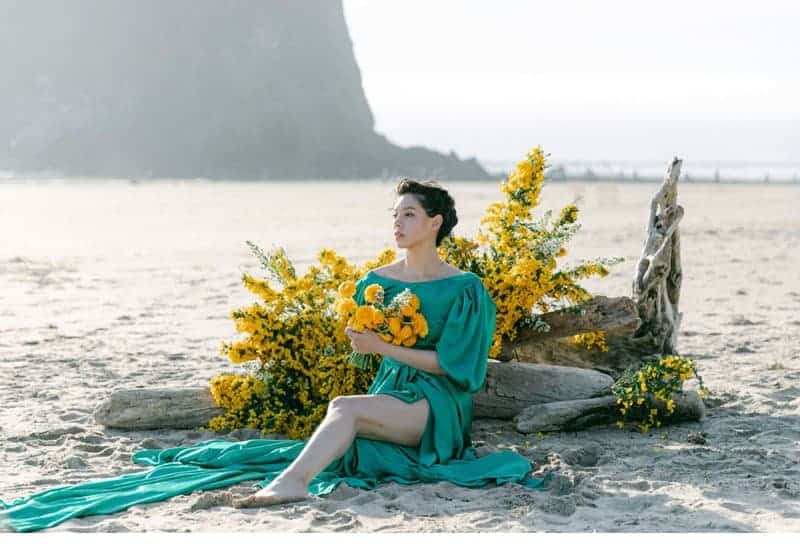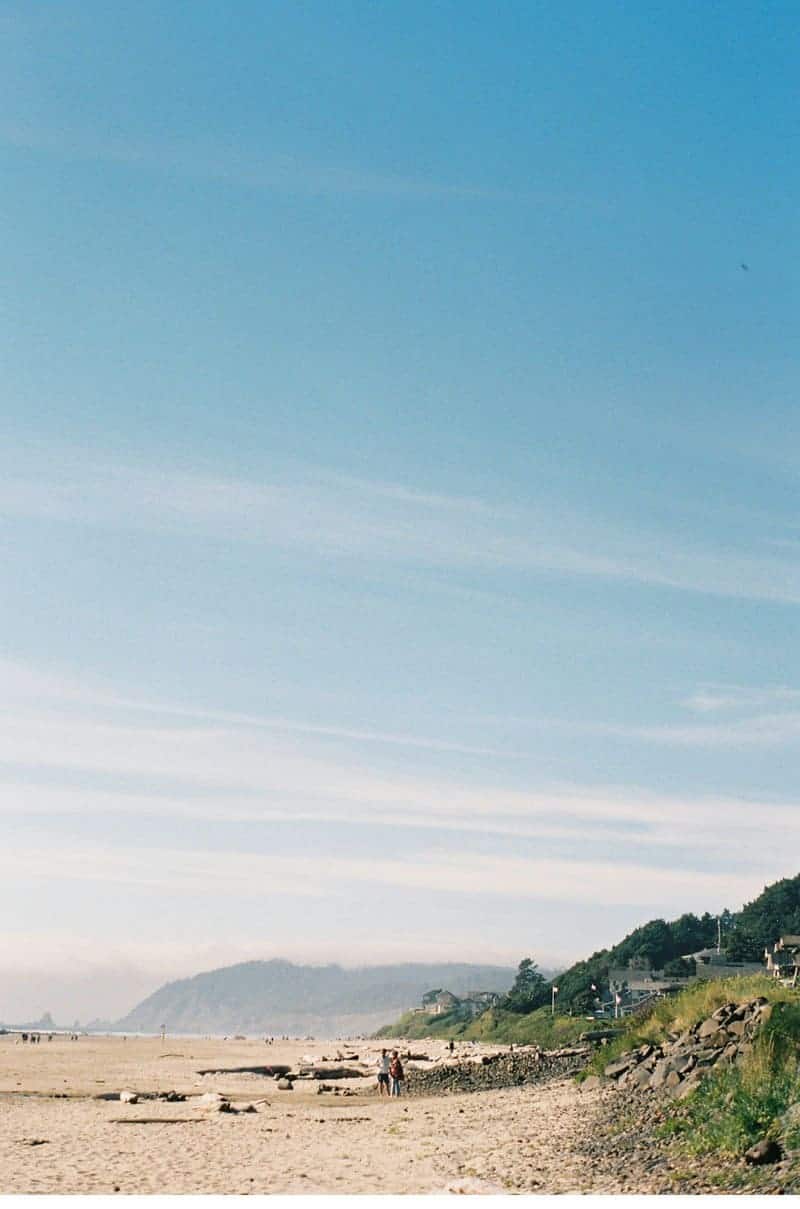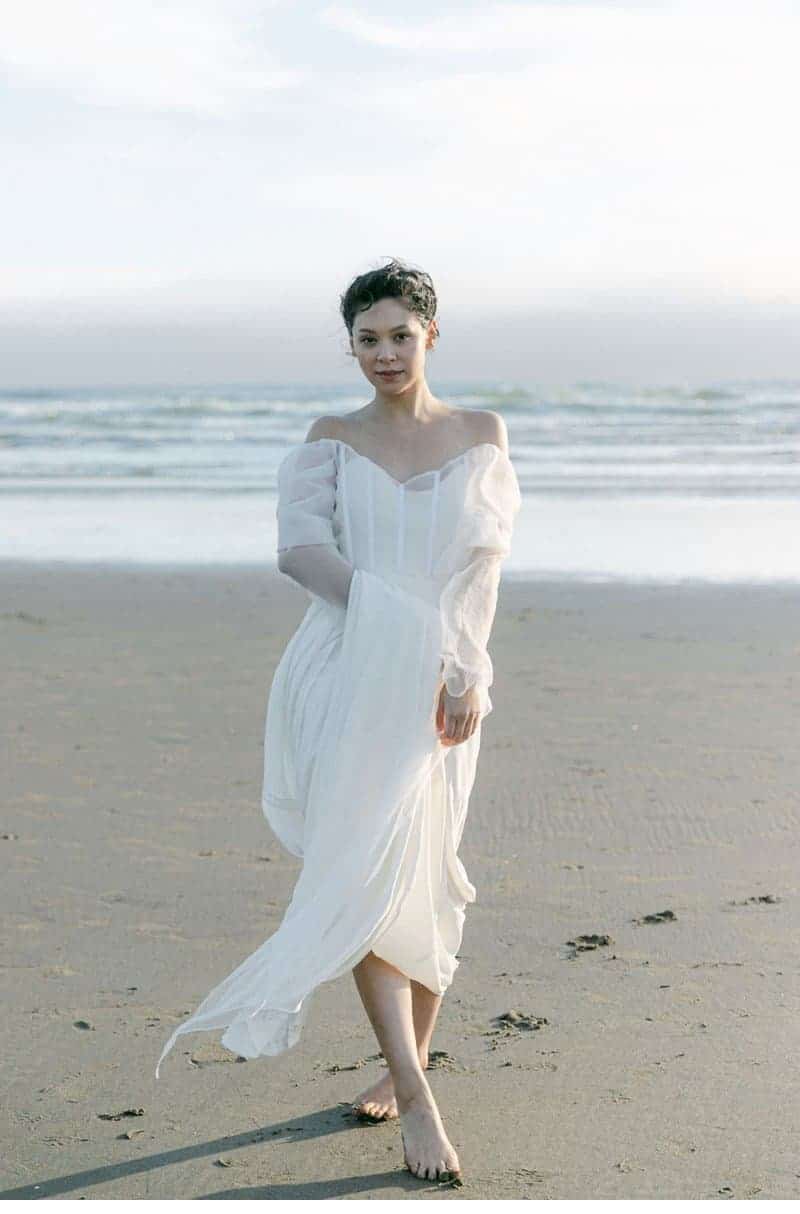 Designer/ Editorial host: Traveling Weddings with Taylor
Photographer: Jasmine Marie Photography
Floral wholesale: Botanica Wholesale Florist
Floral assistant: Martha Florals
Gown: Hannah Tikkanen Atelier
White gown: a&bé Bridal Shop 
Colored gown: Millia London
Coplanning: Rachel Rose Weddings & Events
Model: Elizabeth Nguyen