A Pensive Morning
For this styled shoot the talented photographer Katie Grant picked a very special and adorable theme: the unique moments of a bride before she takes this important step in her life and walks along the aisle towards the altar.
Katie Grant told about her vision: "A series of moments that are often overlooked, often rushed, often left uncaptured; yet seldom forgotten. The impeccably priceless moments of the morning…the morning of your wedding day. It is a pensive time for the bride…the solemnness of first dawn, awaking to the excitement of her wedding day.
It is there she can revel in her anticipation of what is to come, it is her last moments of solitude before the "wedding rush". The bride and her closest friends breakfast together in both nervousness and joy; preparing themselves for an important and eventful day.
Together they feast, get ready, and get dressed in their gorgeous wedding gowns as they prepare to send the beloved bride down the aisle…never dismissing their sacred bond to each other as best friends.
It is a morning to be revered, to be cherished, to be remembered."
With her dreamlike pictures the photo poet Katie Grant found a wonderfully personal and intimate way to let us be part of these one-of-a-kind moments in a bride´s life and we bethink ourselves of enjoying certain moments in life more knowingly again.
Translation: Marina Jenewein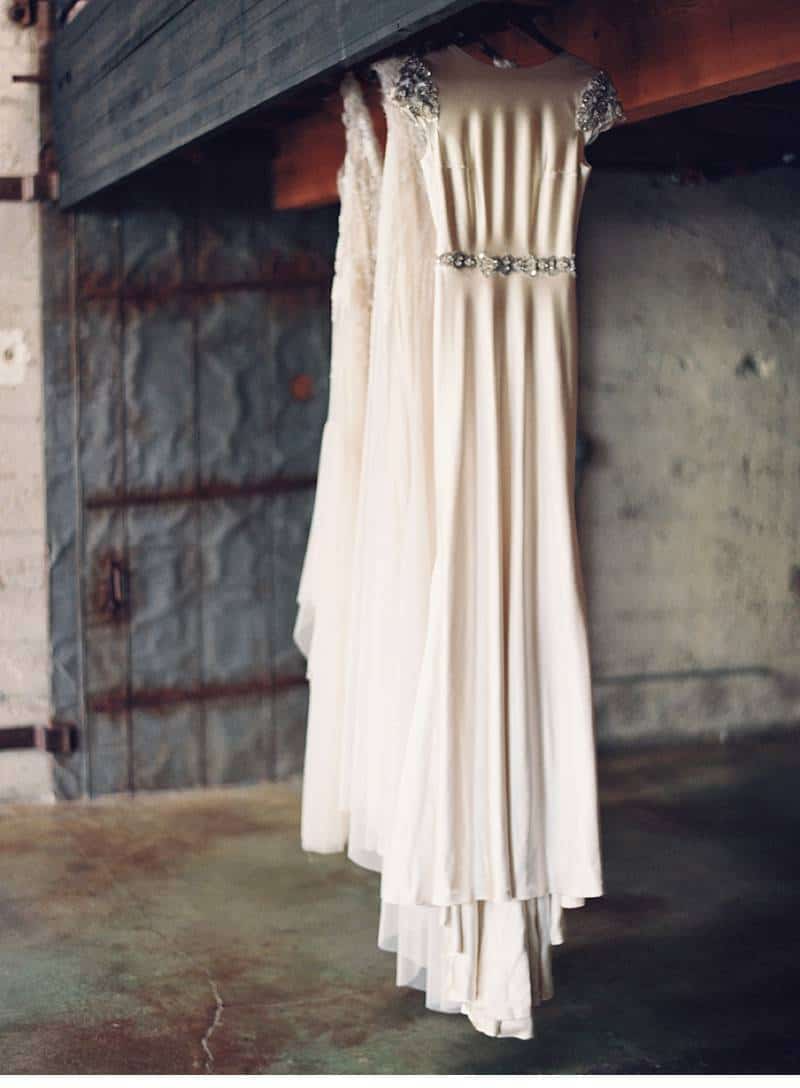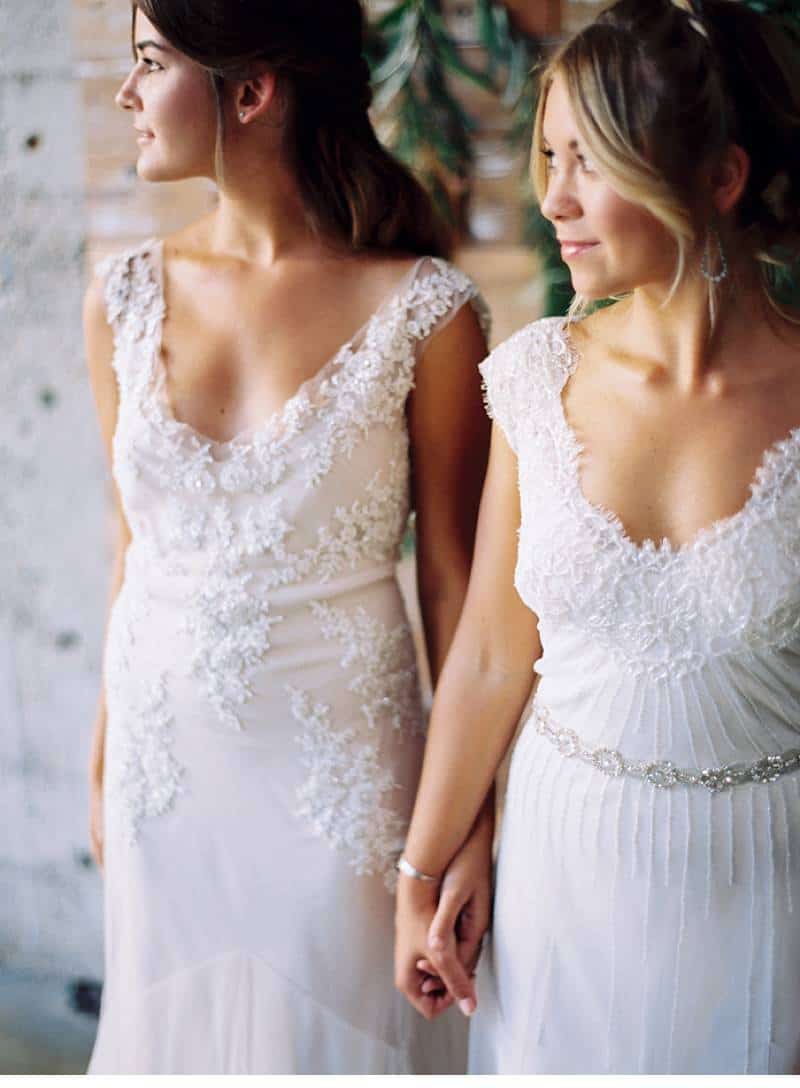 PHOTOGRAPHY, STYLING + FLORALES: Katie Grant Photography
BRIDE'S DRESS: Johanna Johnson
BRIDESMAID'S DRESSES: Sarah Janks
DRESS SALON: The Dress Theory
CALLIGRAPHY + PAPER: Jenny Sanders – Graceline Calligraphy
NIGHTIES + LINGERIE: Free People
VEIL: Erica Koesler
RIBBON: Silk and Willow
SHOES: Seychelles
MAKE-UP: Katy Sullivan, Beauty By Katy
HAIR: Savannah Turrietta
FILM LAB: Photovision Prints
VENUE: Luce Loft