A romantic love story in the olive grove
It seems to be a previously undiscovered place on the southernmost tip of Europe, where Vasia Han and Lele Chan inspire us with this romantic love story.
The reason for this was one of their successful Boheme Workshops, for which her expectant participants traveled all the way to Greece this time. To a place where the world still seems to be in order. A world in which one can listen to the sound of the sea and that of the olive and fruit trees almost simultaneously: the Kinsterna Hotel in the Peloponnese, idyllically embedded in untouched landscape.
"Shooting this engagement outside of the town, in an olive grove at the Kinsterna Hotel provided the ideal location for the classic romantic story of two lovers running away from the town into the hills." event designer Adelaide Design says.
For the implementation of this story, she worked closely with well-known colleagues from the industry such as event planner Margot Watt from Petite Pearl Events and event designer Adelaide Design to create perfectly coordinated and coherent motifs for her photographers.
"The colors of the natural landscape and olive trees inspired the grey-green color of the custom two-piece gown made by Hannah Tikkanen. It was styled with an oversized bouquet with white blooms and foraged olive leaves created by Da Fiori Design." A groom in a casual, informal look ultimately gives her extravagance a touch of down-to-earthiness and the motif its natural charm.
A combination that apparently served as the basis of the entire concept and is also evident in the spectacularly staged moments in front of the medieval manor house.
One can only imagine how overwhelmed the participants of the bohemian workshop must have been. In any case, we are overwhelmed and can't wait to show you the precious content of Vasia Han's treasure chest!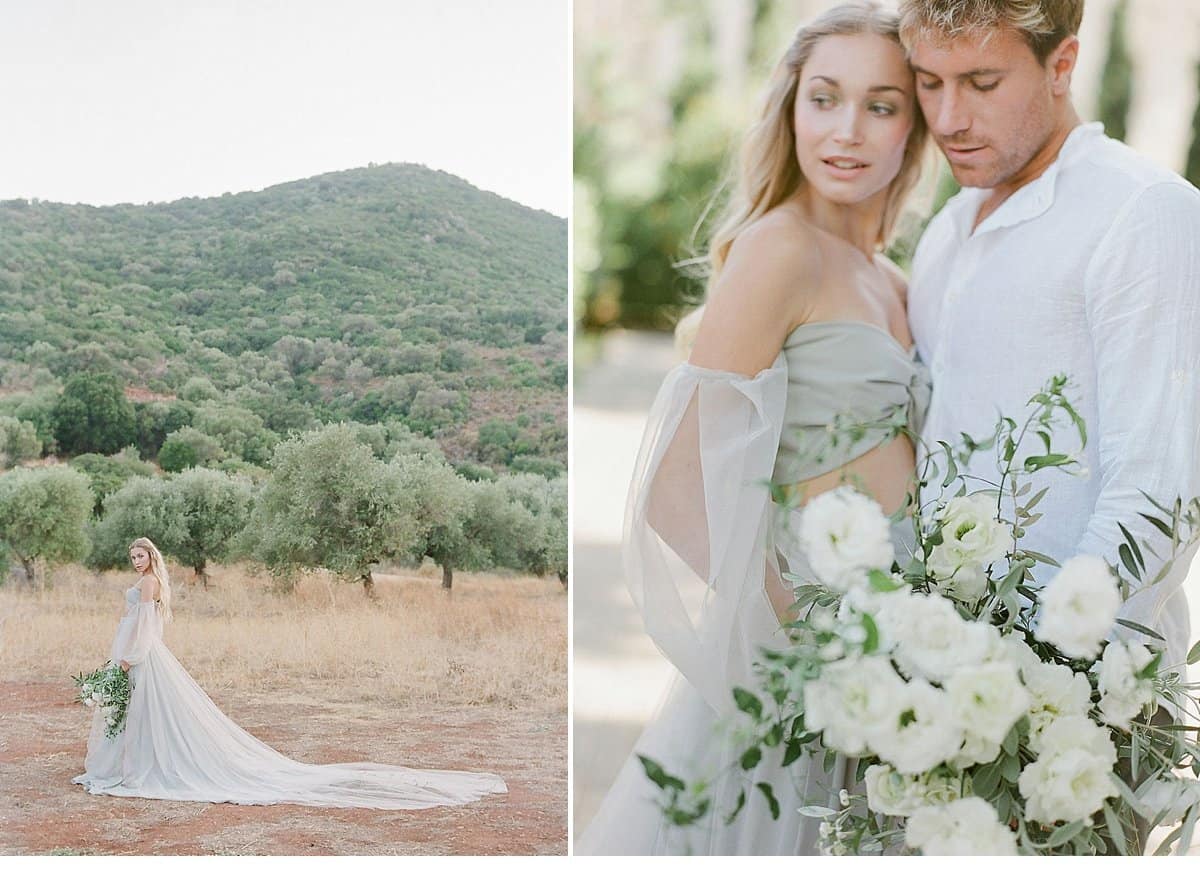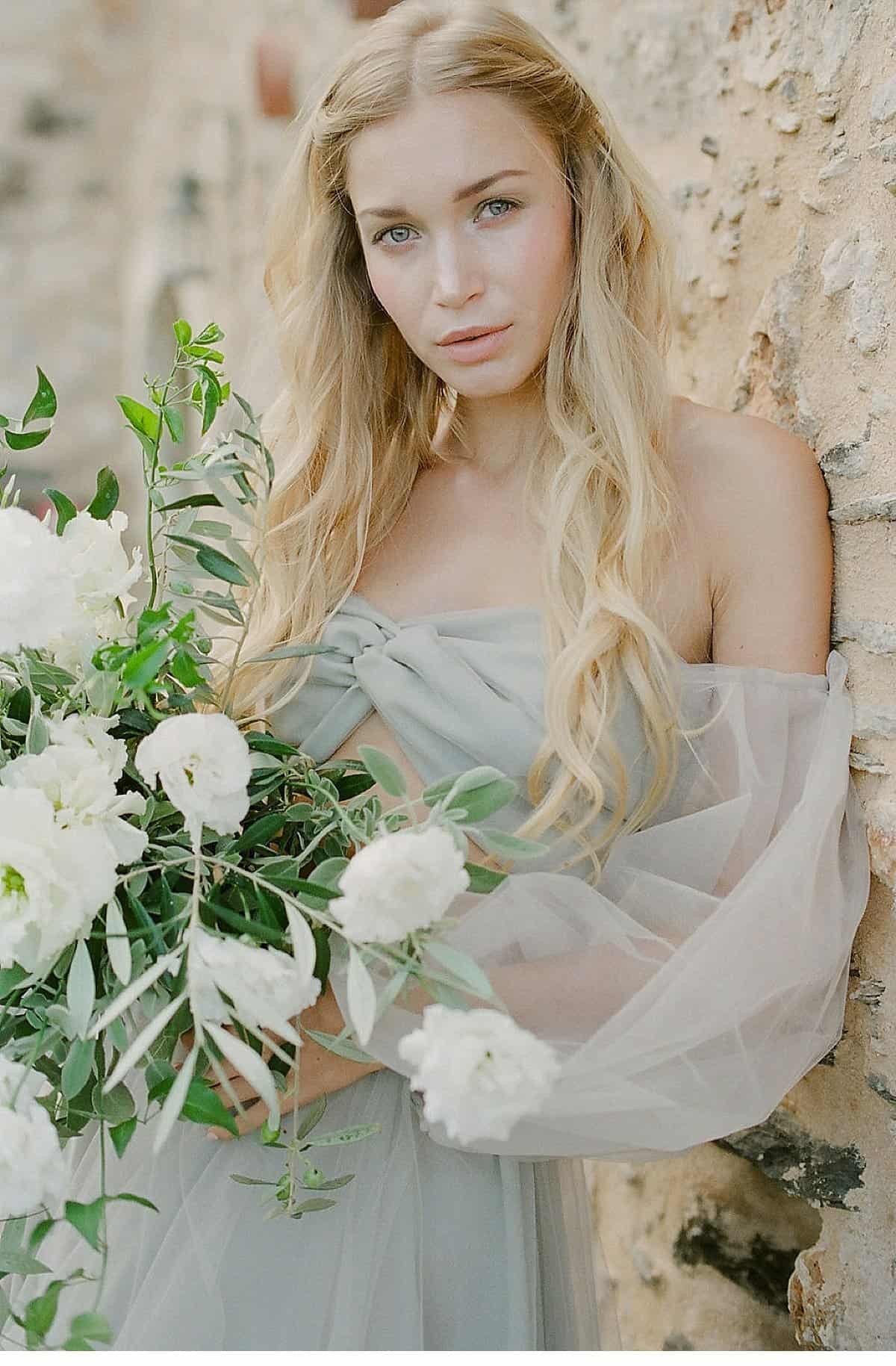 Workshop: Boheme Workshops 
Host and Photography: Vasia Photography  Co-Host: Lele Chan
Design and Styling: Adelaide Design
Floral Design: Da Fiori Design
Coordination and Logistics: Petite Pearl Events assisted by Bride Goes Wild
Hair and Make Up: Joanna Stella Papathanasiou
Gown: Hannah Tikkanen
Runner and Ribbon: Cfleurs Design
Models: Margaux at New Model Agency and Baptiste
Venue: Kinsterna Hotel