A romantic winter engagement at the Chicago Botanic Garden
Anna and Francois-Marie met in college. Francois-Marie came from France to study in the U.S., while Anna was born here. Now they both live in the Chicago area. One of the most important things for them is nature. Anna and Francois-Marie envisioned a very romantic winter engagement session that would reflect their love of the outdoors and, in turn, their personalities. The Chicago Botanic Garden is the best location for nature photography near Chicago and offers so many opportunities for photography.
Anna and Francois-Marie were hoping for a snowy day to photograph their engagement session. To time their winter engagement with a Chicago snowstorm, they relied on the daily weather reports and were lucky enough to catch the perfect snowstorm on a random weekday in January. For this snowy day, they both wore a classic and timeless outfit – black winter coats that stood out against the landscape covered with deep white snow.
Some of the many beautiful garden themes at the Chicago Botanic Garden include the Japanese Garden, the English Walled Garden, and the Rose Terrace. The Rose Terrace has a magnificent tree area reminiscent of Paris. And speaking of Paris, what could be more fitting for Francois-Marie to photograph in this setting? And even though they were in Chicago, they found a place that reminded Anna and Francois-Marie of beautiful Europe. Although the trees had lost their leaves, they still had their charm – to stand in line and form a unit. Anna and Francois-Marie walked together, chatting and laughing, enjoying being together in this Paris-like atmosphere. From 'Paris' we went on to 'England' to the beautiful English Walled Garden, which features beautiful English architecture. Here, a small gazebo offered them both shelter from the blizzard for a brief moment. After leaving 'England', they aspired to 'Japan' – the breathtaking Japanese Garden with its majestic bridge and willow trees.
"During the walk together, the snow fell quietly to the ground, which felt like being in a vacuum – quiet and peaceful. The only thing I could hear in that vacuum was Anna and Francois-Marie's love for each other." told fine art photographer Tamara Grunerwho captured this romantic love session in such dreamy pictures . How more romantic can it get?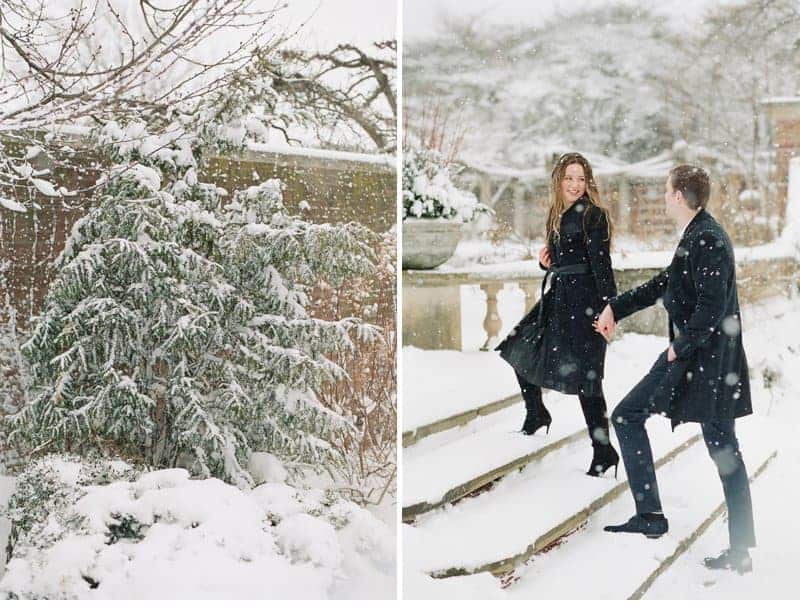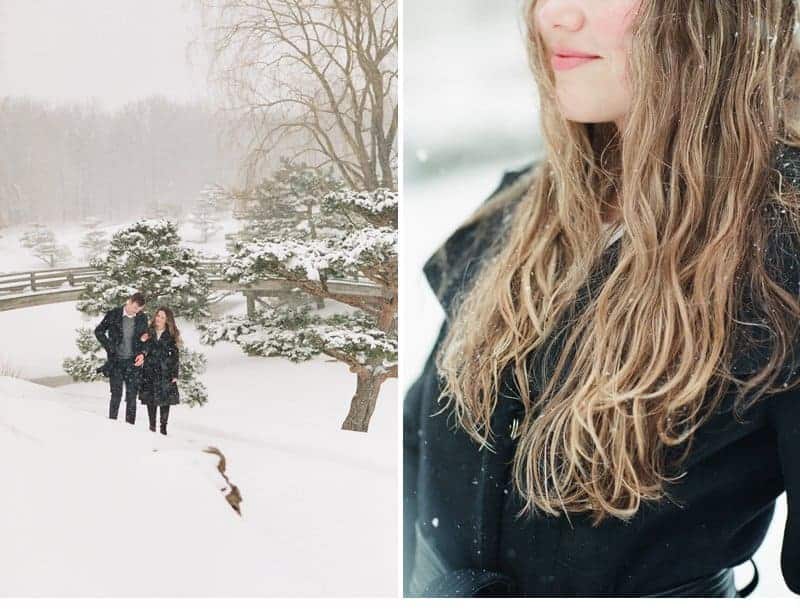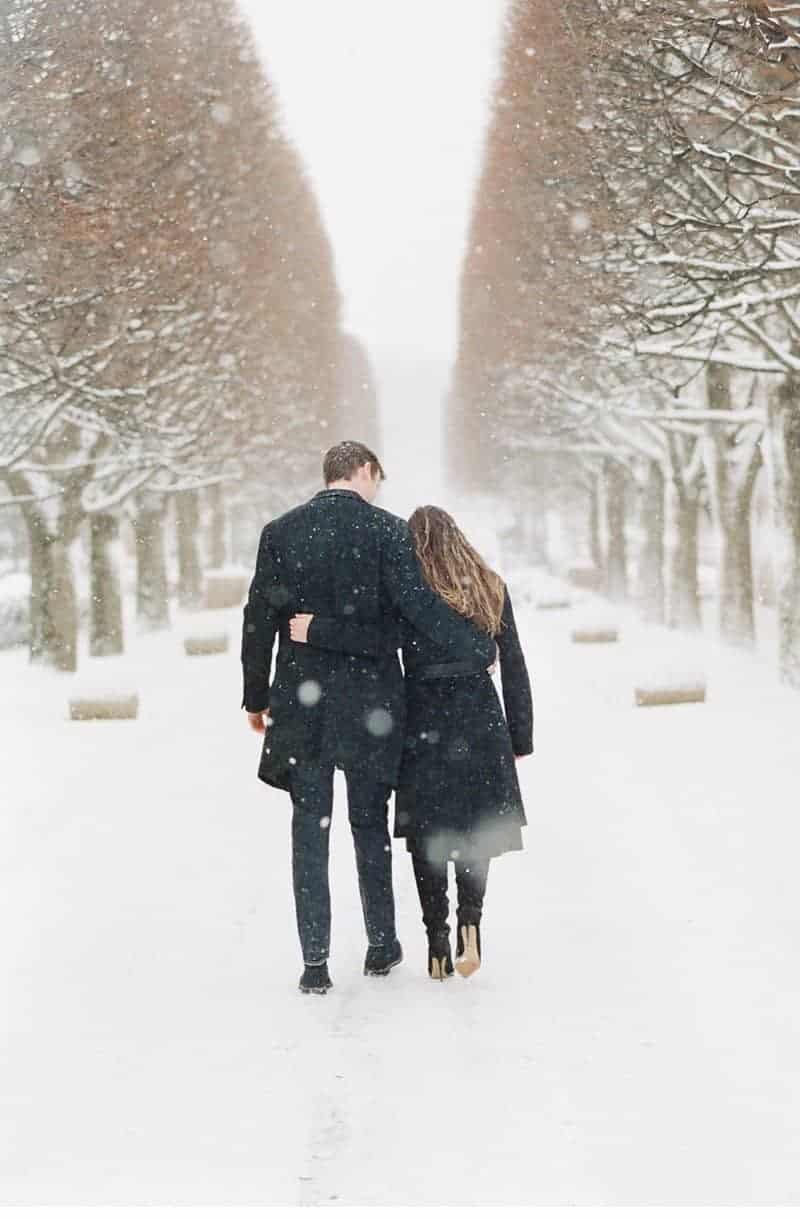 Photography: Tamara Gruner Photography
Venue: Chicago Botanic Garden
Film Lab: Richard Photo Lab