A touch of lightness
Delicate pastel shades, a touch of lightness, breathtaking flower installations, numerous artfully arranged details and much love are waiting to be discovered by you.
Tatjana Klatt of maerchen.schaffen Eventplanung und Design takes us into a magical wedding world with her variety of gorgeous ideas. She says: "The inspiration for this dreamy shooting was provided by the rotunda of the stylish location Villa Eugenia. The soft tones and simple elegance transport the viewer through the apparent cloudy sky a little into an enchanted world.
 The beautiful fine art shots of Anna-Lena and Alfred show the loving realization of each service provider. The long lace coat dress for Getting Ready and the elegant wedding dress from Sina Fischer's design collection fit sensually into the overall concept. To match the overall look, a suit in vintage style was chosen, which is in perfect harmony with the dried flowers.
The wedding cake from Laflor Cake by Joice presents itself artistically and very delicate on an almost invisible glass cake stand. The seemingly floating edges are finished in minimalist gold leaf and the few dried flowers create a transition to the flower arrangements in the entire concept.
The table setting in the bright rotunda seems to float in the middle of the room. The cloud of dried flowers by Bloomery by Judy forms the central element on the table, creating both a modern look and a contrast to the location.
The stationery made of high-quality handmade paper was combined with transparent paper and milky sealing wax. The cover shows the Villa Eugenia in a fine line drawing and the delicate calligraphy of the stationery series underlines the light look".
 And now take a look at the fantastic world of Anna-Lena and Alfred, which makes us dream into the day.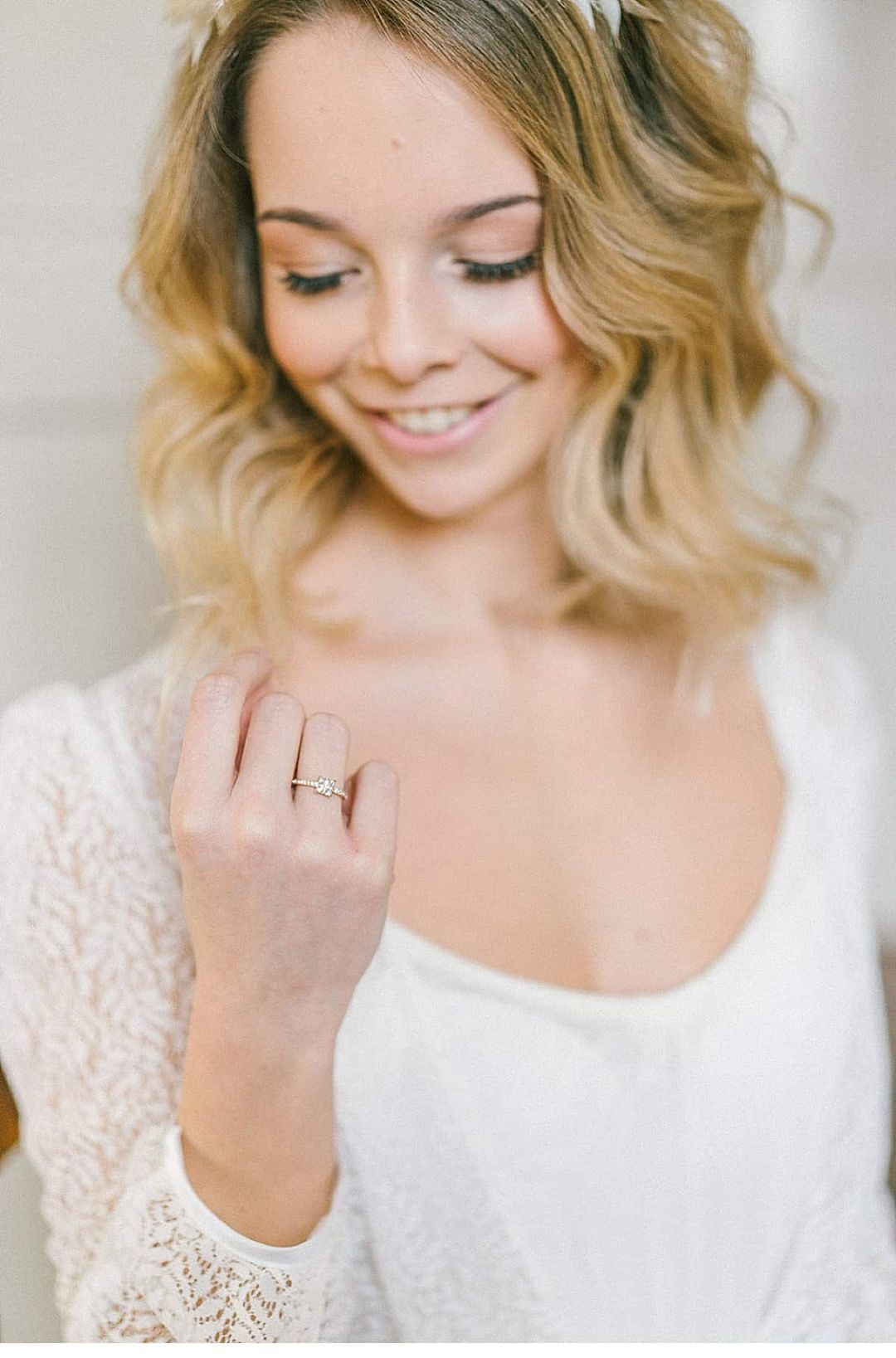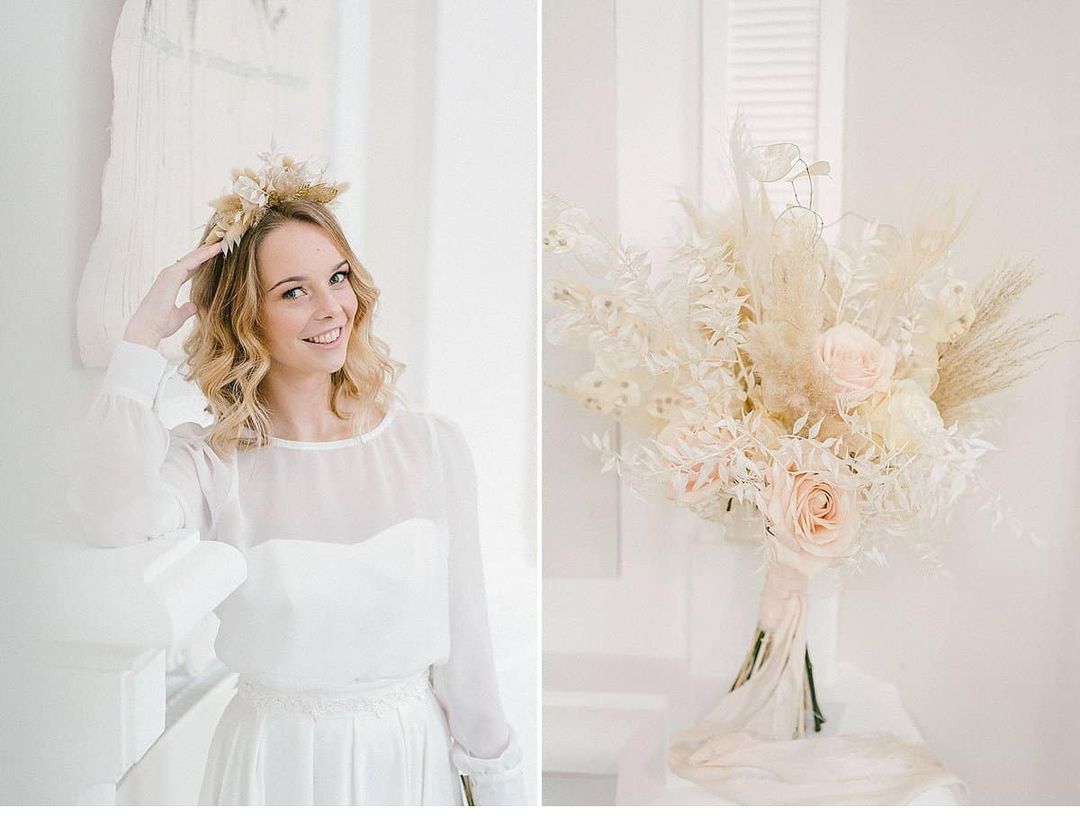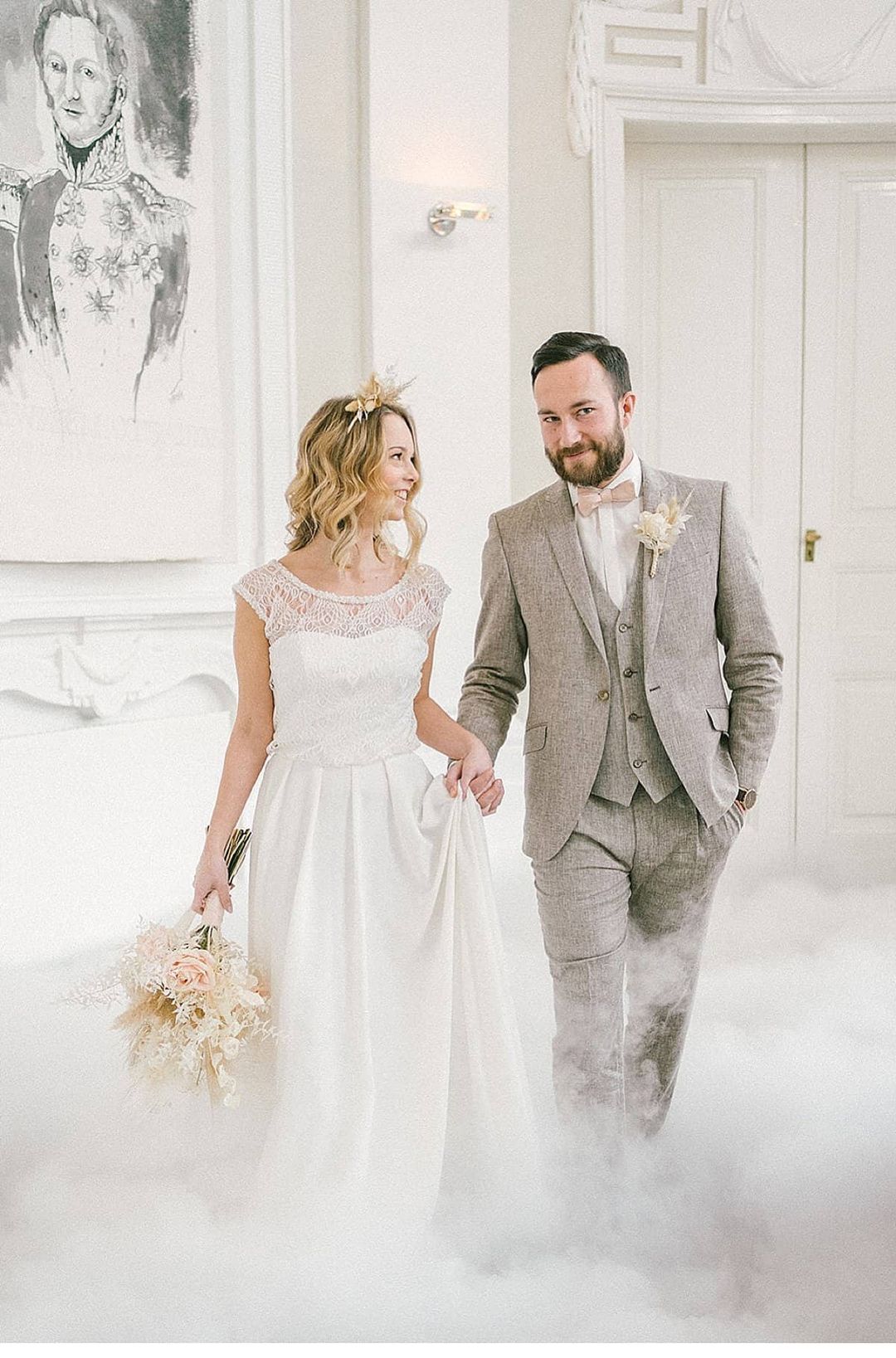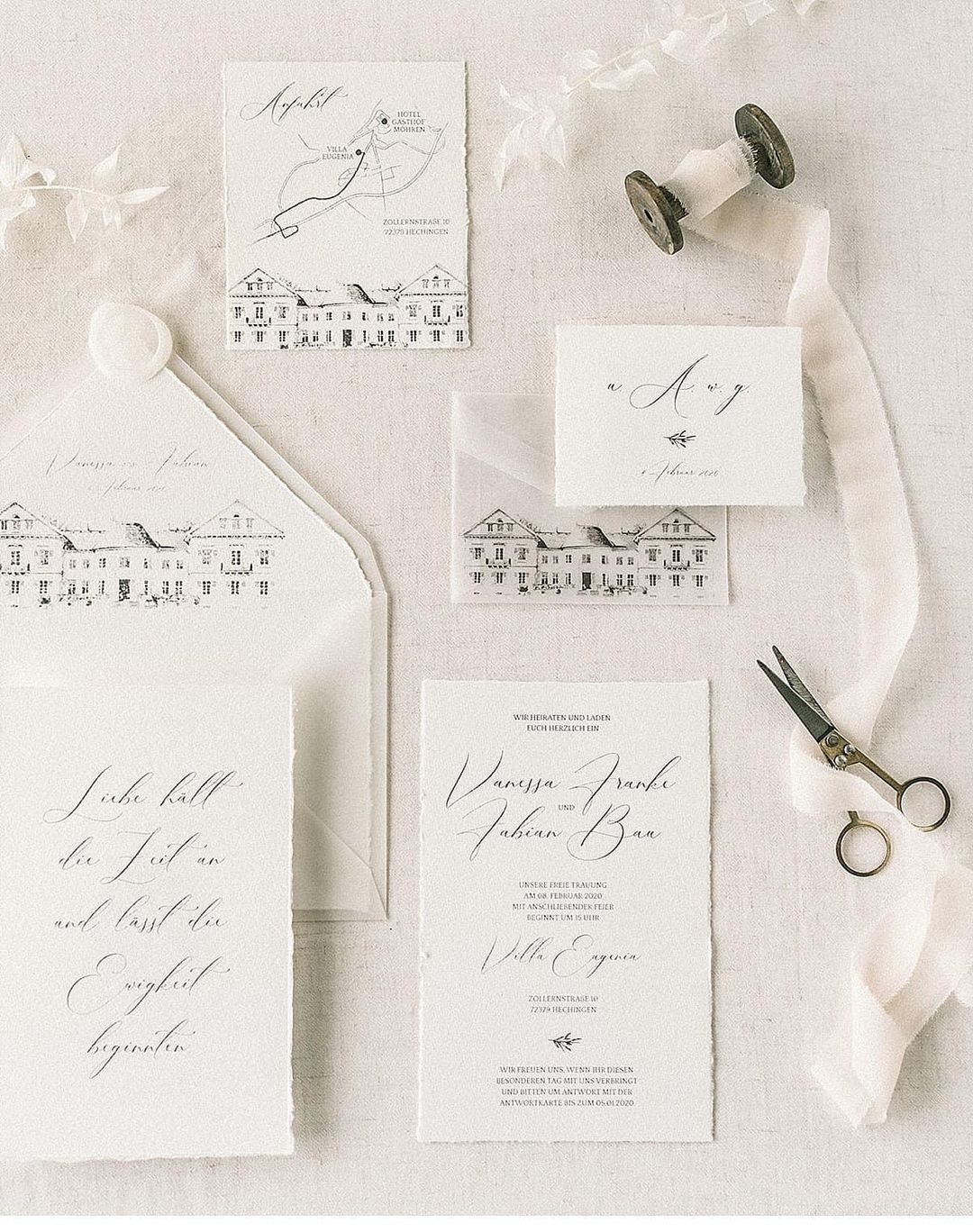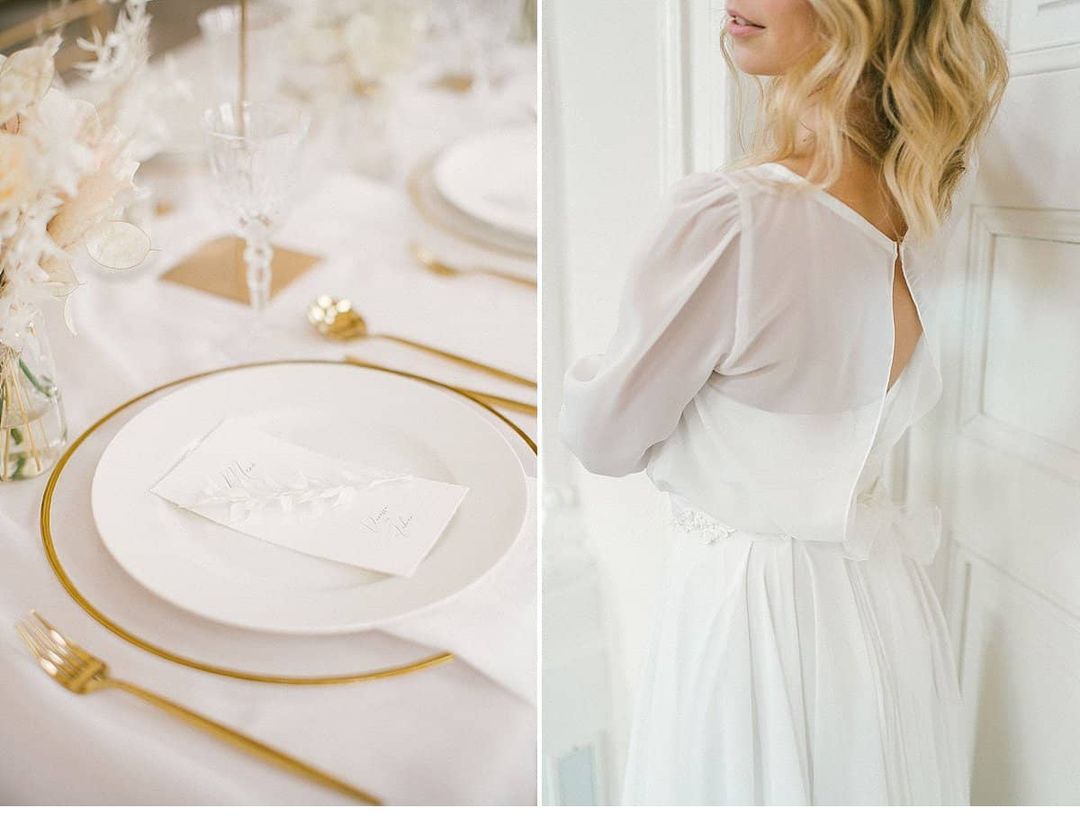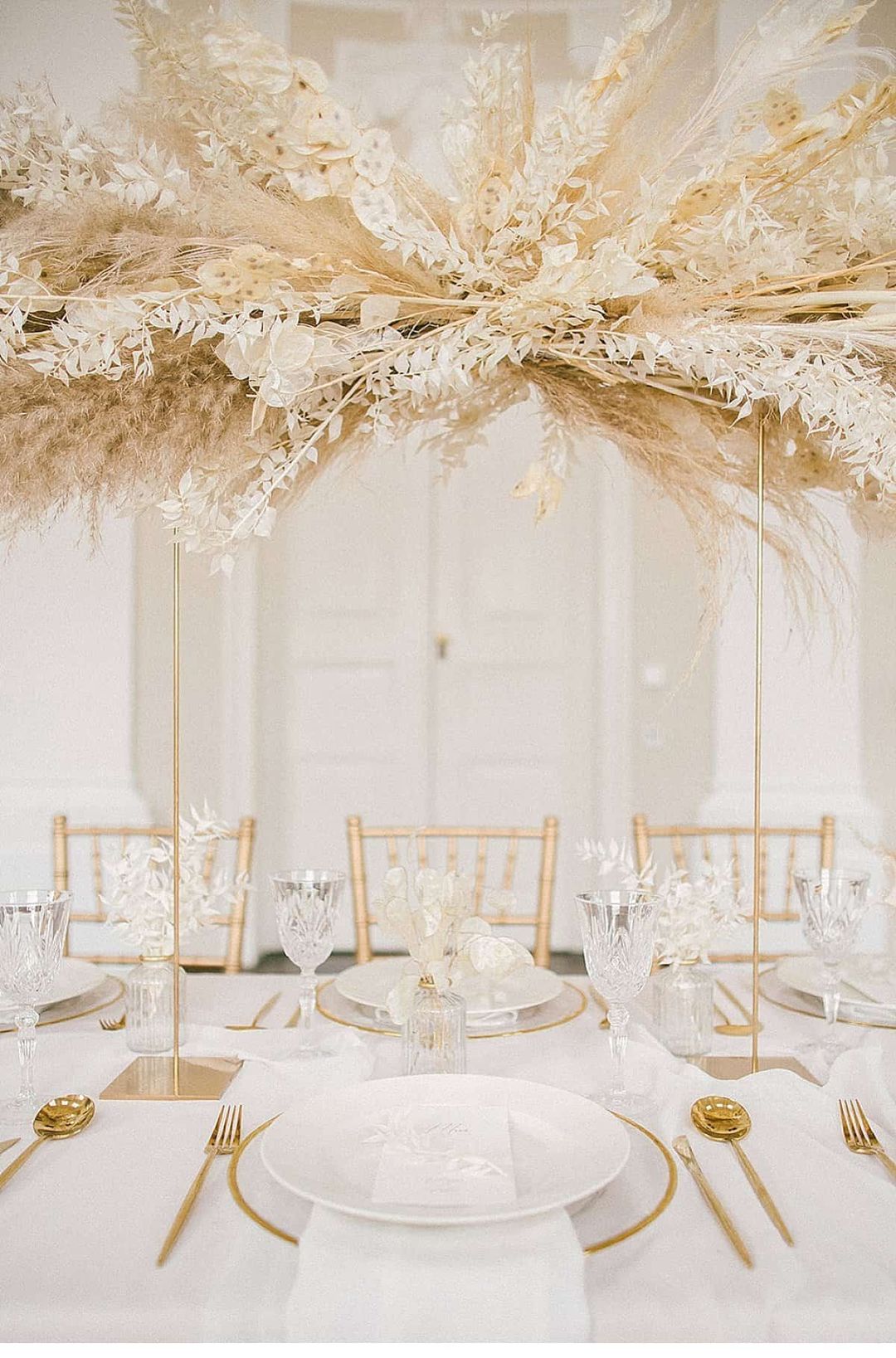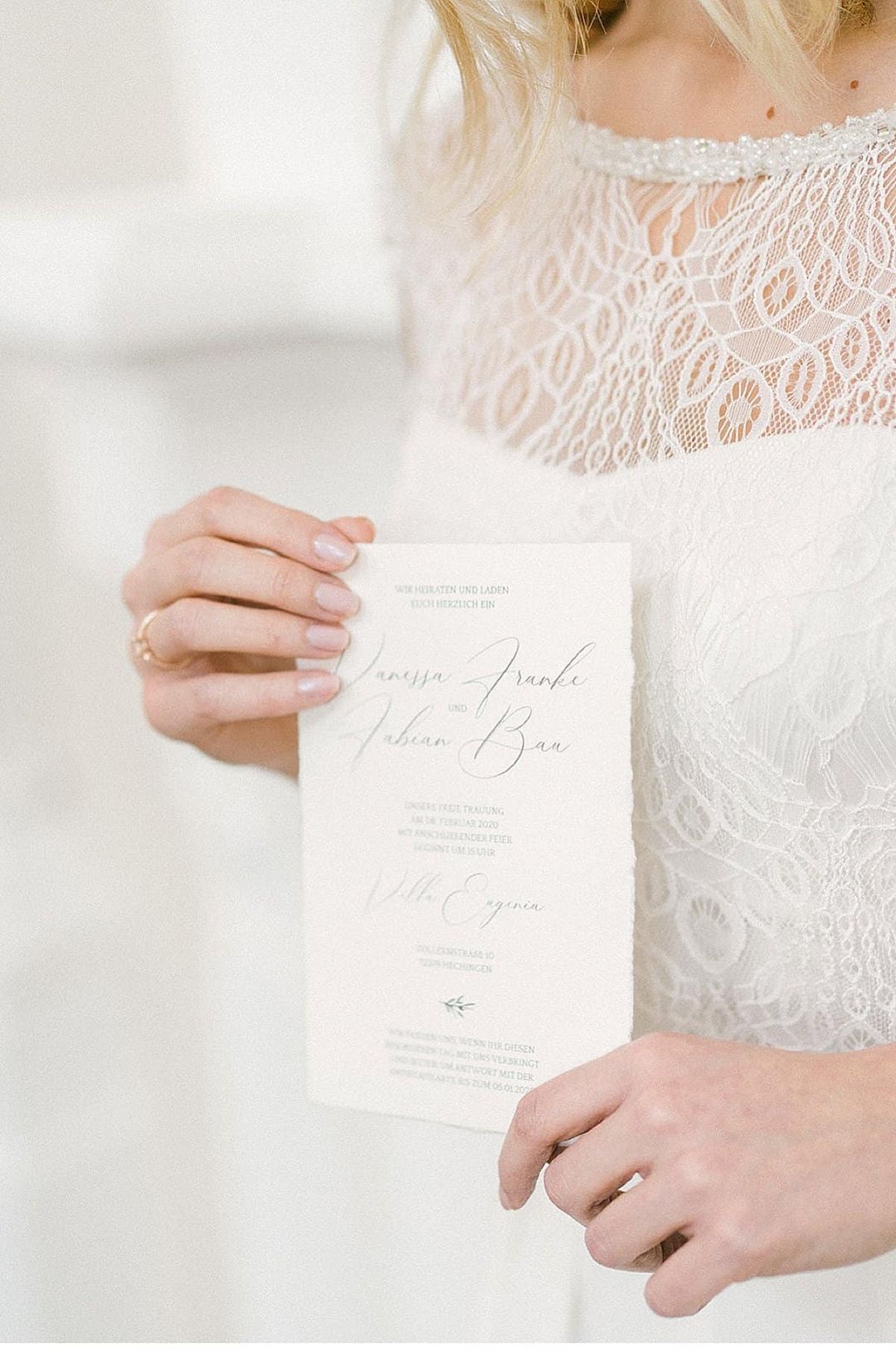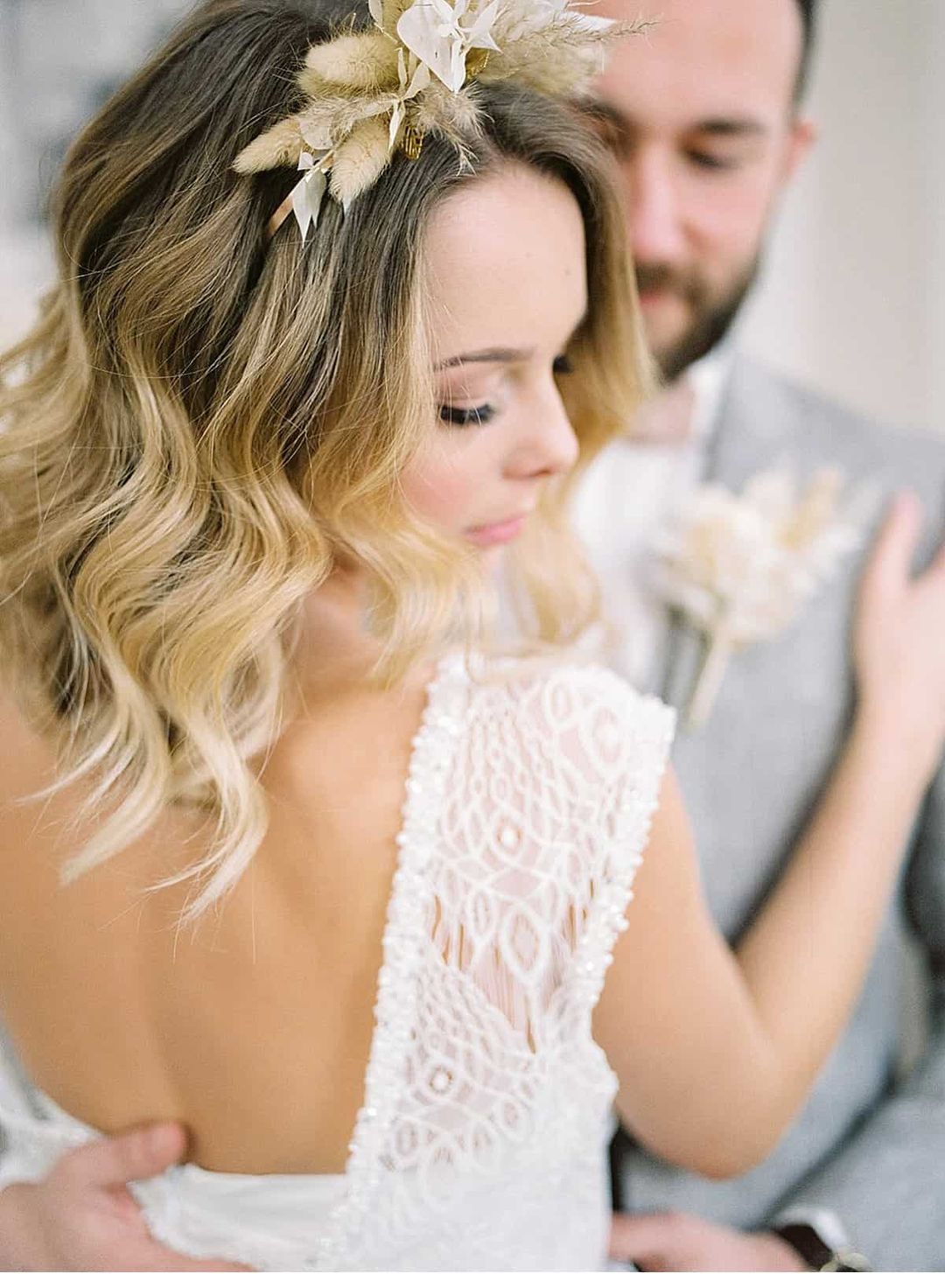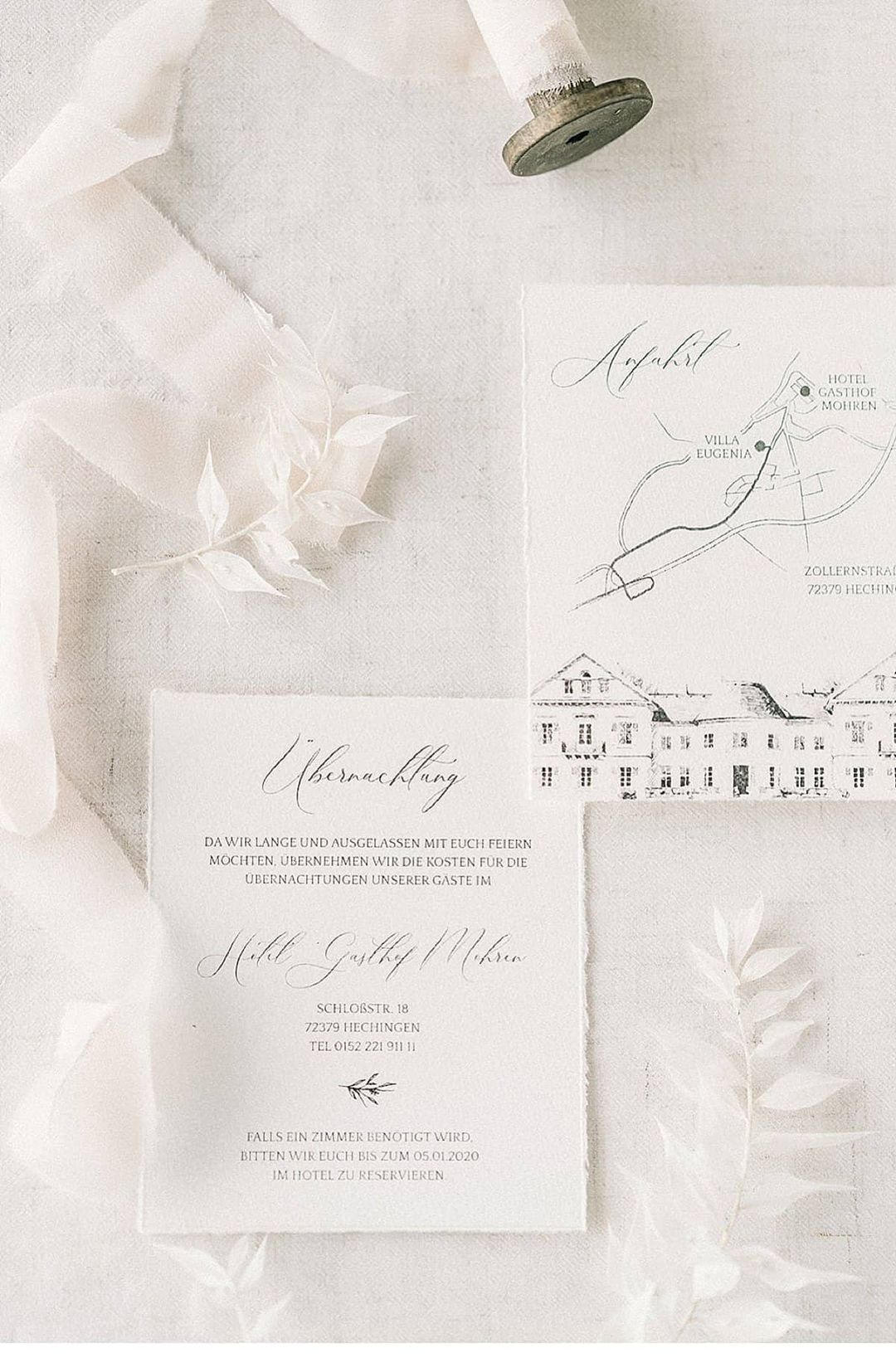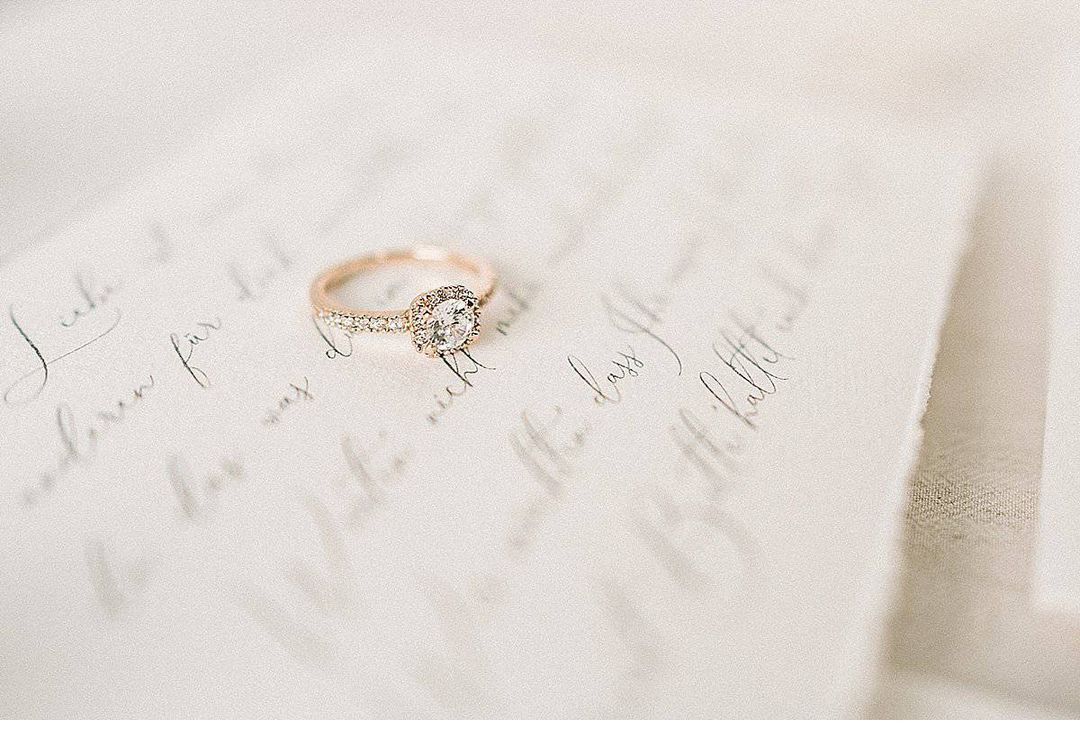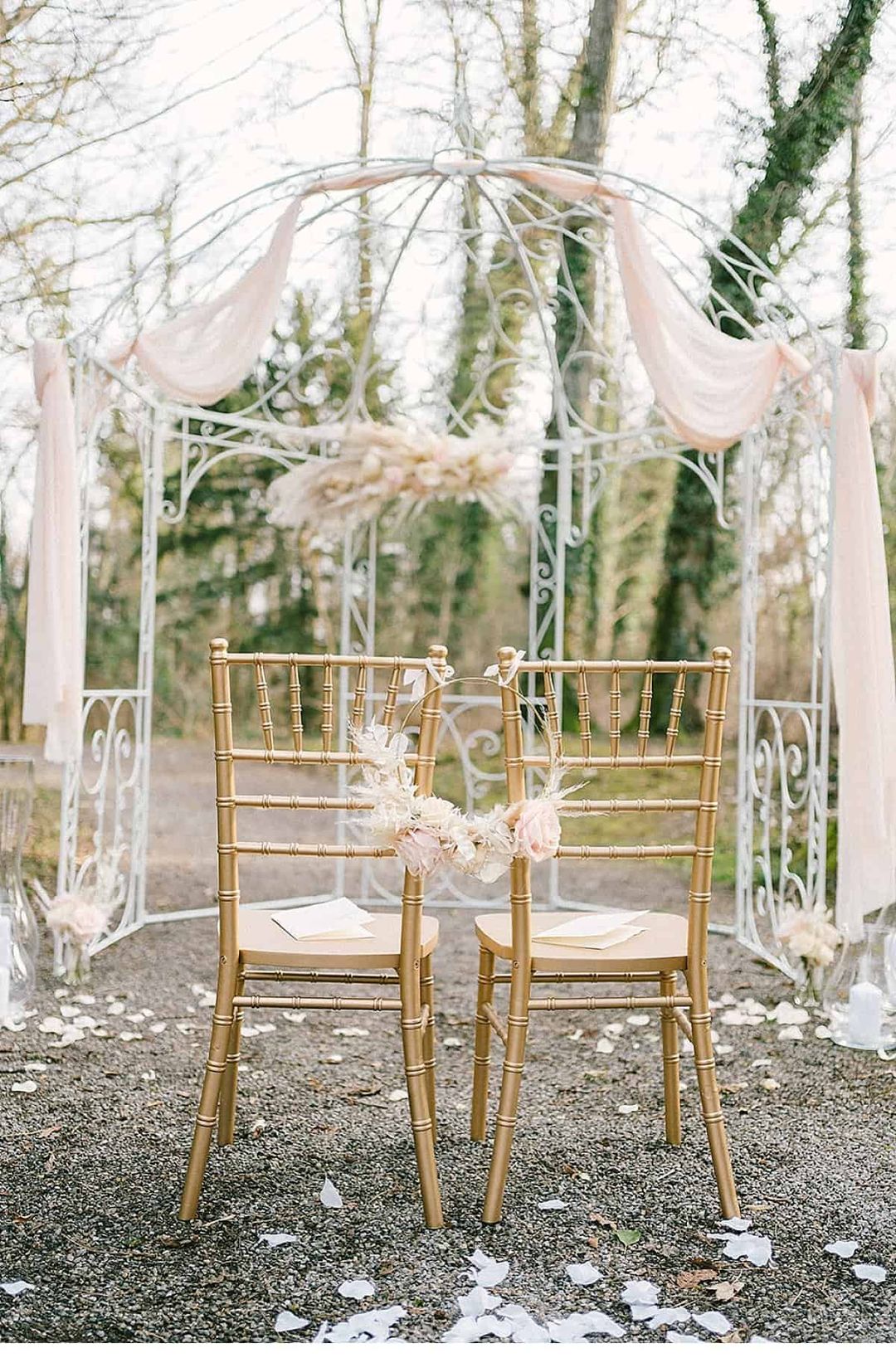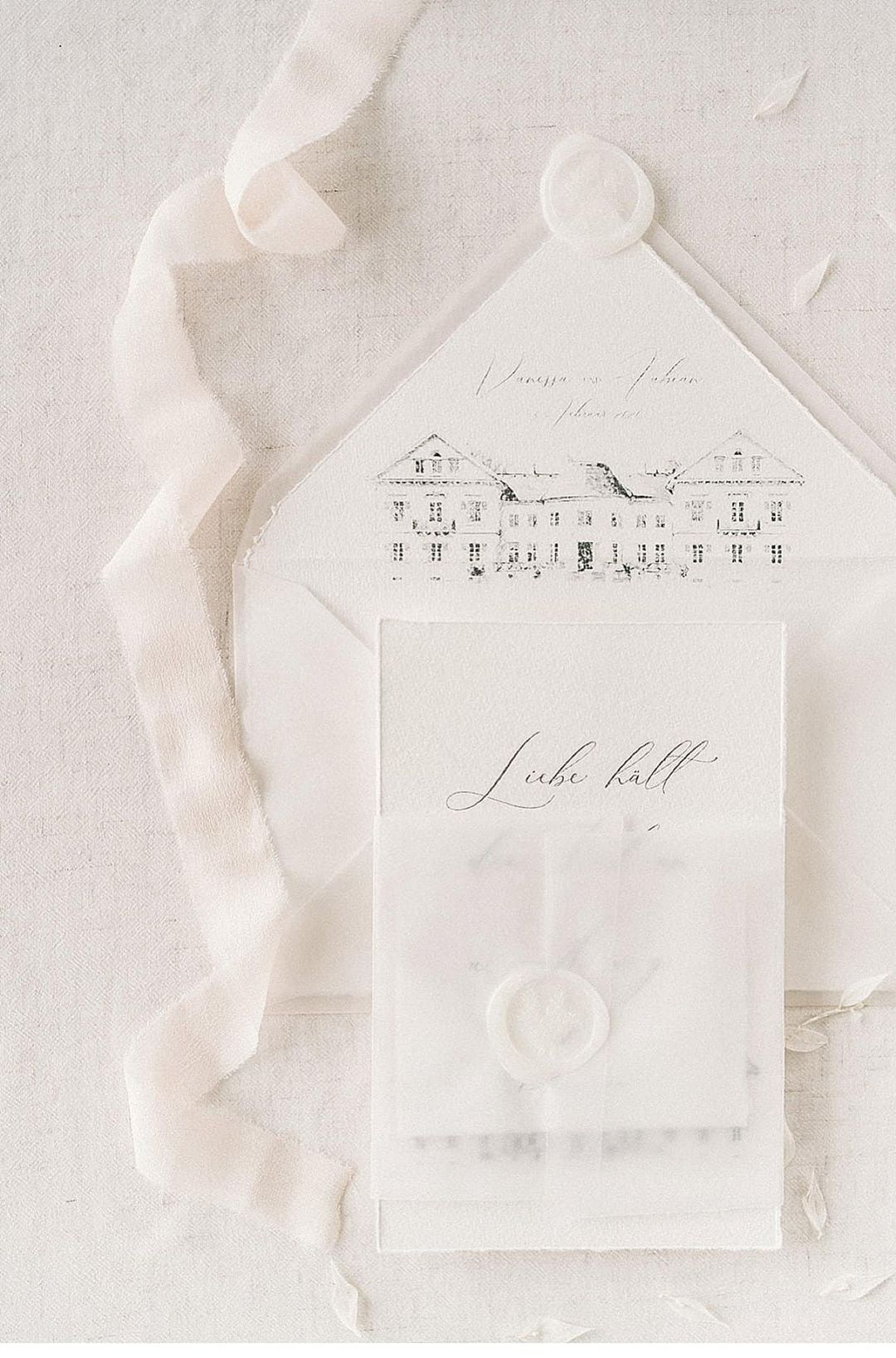 Fotografie: Anna-Lena and Alfred
Konzept & Papeterie: maerchen.schaffen Eventplanung und Design
Brautkleid: Sina Fischer
Anzug: Wolfram S Männermode
Floristik & Headpiece: Bloomery by Judy
Hochzeitstorte: Laflor Cake by Joice
Rentals: de Waay Design
Hair & MakeUp: Yvonne Turek
Effekte/Nebel: Maria Rinaldi – Magische Seifenblasen
Freie Rednerin: Catherine Heinzelmann
Location: Villa Eugenia
Brautpaar: Vanessa & Fabian