A variety of inspirations for lovely barn-weddings
The rustic charm of a barn-wedding with its romantic atmosphere impresses us over and over again.
Sabrina Ullmann from the event-agency The Perfect Day, got inspired by the theme, too, and arranged a lovely shooting.
Together with an unbelievably creative team she created a breathtaking wedding-scenery colored in shades of classy black, white, and green.
Wow, what an adventure-journey! Come and enjoy it with us!
Rustic materials like wood and linen got turned into beautiful decoration items! A sweet cake attracted, dreamlike floral decoration created a romantic feeling and classy calligraphy accomplished this magical wonder world.
A fantastic make-up artist styled the gorgeous models and took care of their perfect hairstyle. Didn't they look adorable with their beautiful bridesmaids' dresses which were tied so artfully? And last but not least the wonderful wedding gown turned the bride into pure beauty.
But with the wedding-couple we totally fell in love! Despite the freezing cold weather they seemed to be perfectly happy and warmed our hearts!
Who does not start dreaming by looking at so much creativity and captivating details?!
Of course a notable variety of inspirations like that needed a great photographer, too. They found her in Marie Bleyer whose paradise of pictures takes us to a place that´s somewhere between reality and seventh heaven.
Translation: Marina Jenewein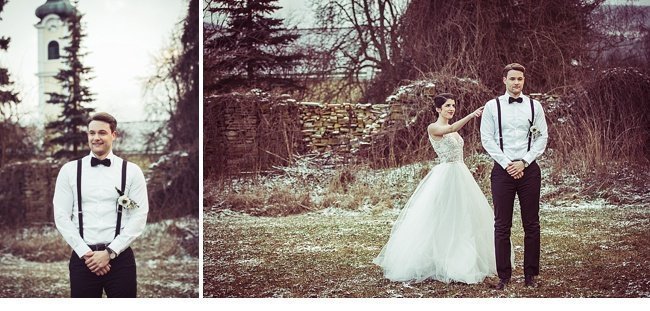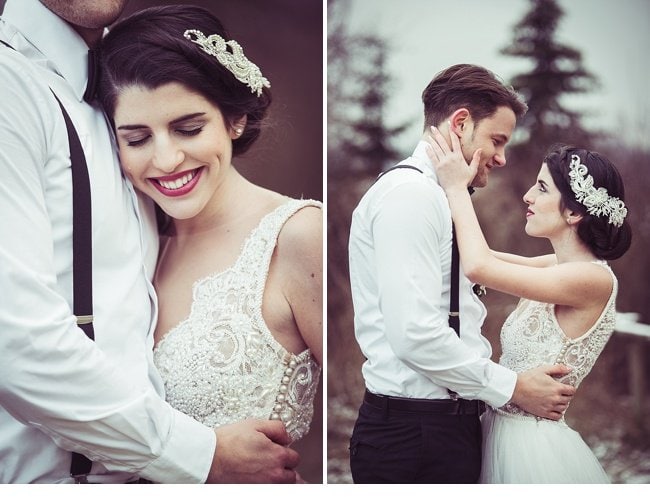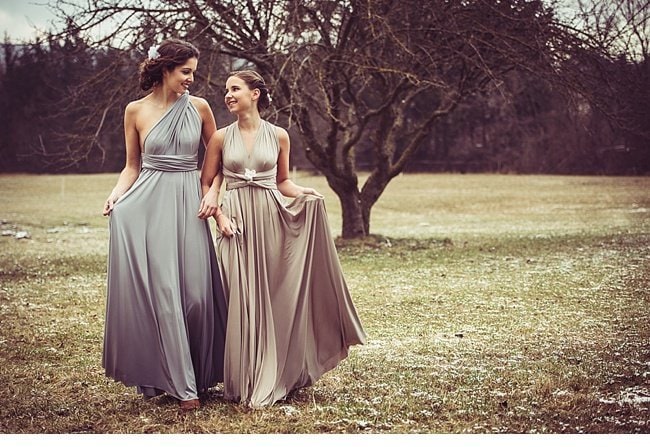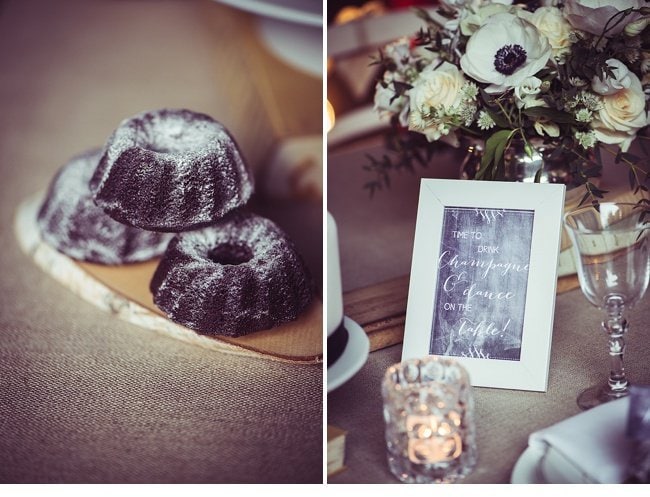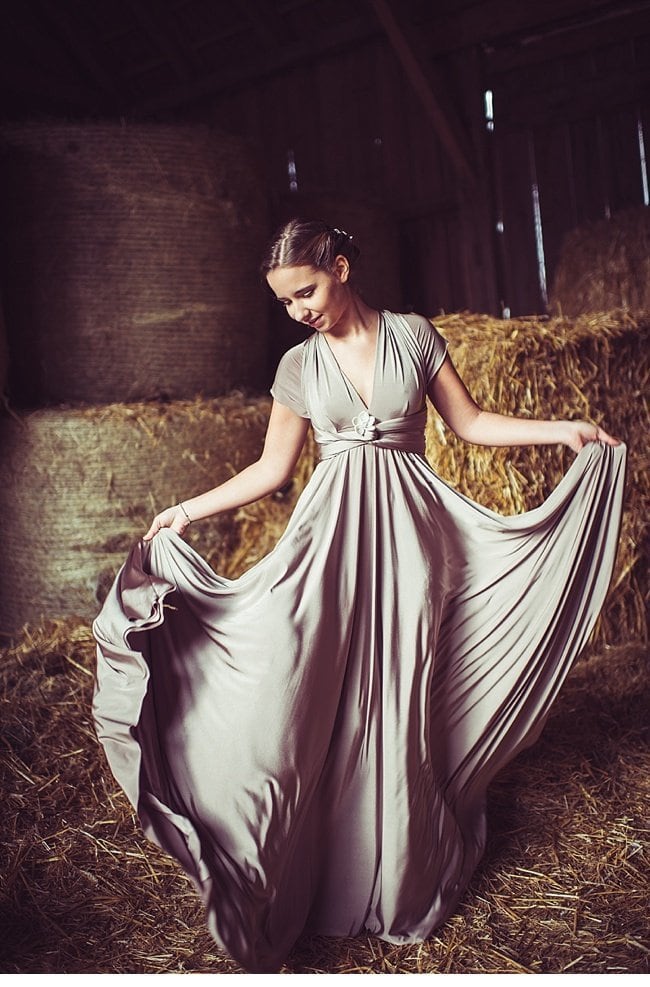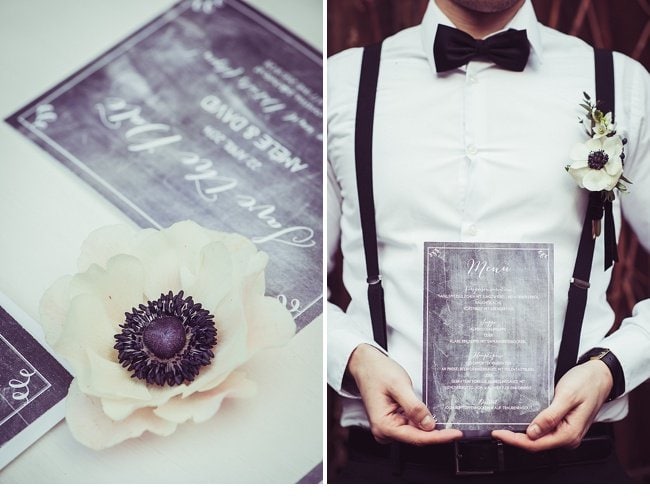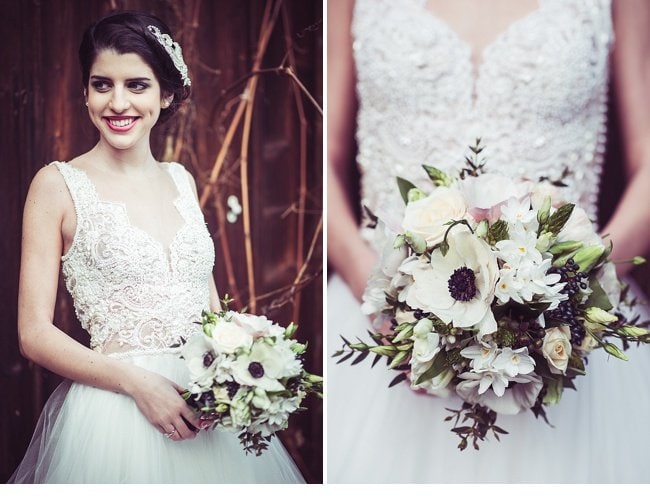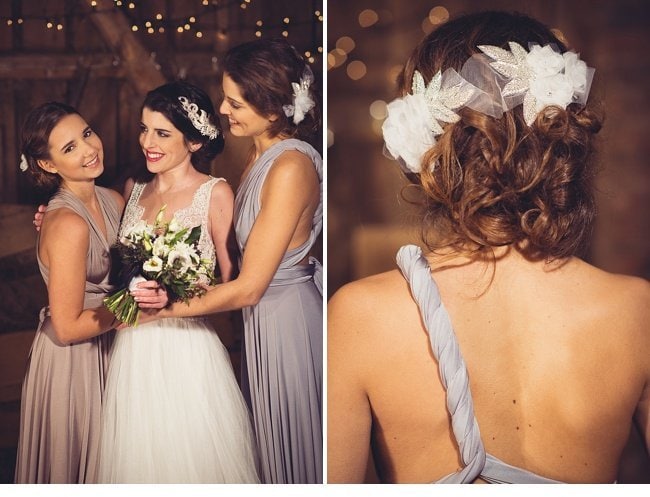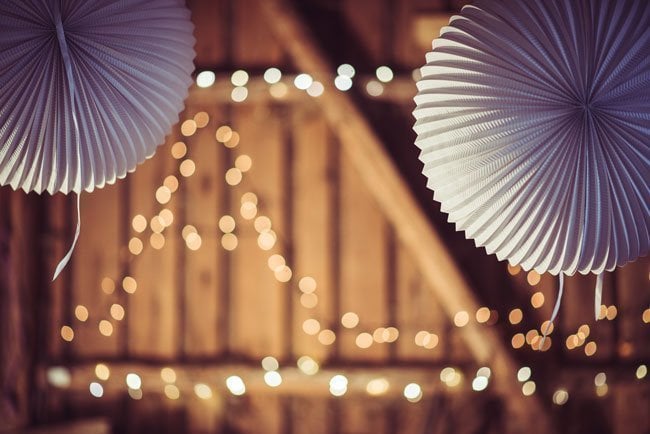 ORGANISATION + KONZEPT: Sabrina Ullmann von The Perfect Day
FOTOGRAFIE: Marie Bleyer
2. FOTOGRAF: Stefan Bauer
DEKORATION + INSZENIERUNG: Sabine Schwinger-Rapp von deko-raum & wedding-design
PAPETERIE: Papierhimmel
FLORISTIK: Fiona Seidl von FlowerUp
TORTE + BÄCKEREIEN: Chrstine Schlerith-Zednicek von The Cake Shop
MAKE-UP + HAARE: Alexandra Condopoulos
HEADPIECES: Edita Rosenrot
BRAUTKLEID: Solaine Piccoli bei Petra Pabst
BRAUTJUNGFERNKLEIDER: Twobirds Bridesmaid Dresses von Wedding Avenue (Birgit Horn)
MODELS: Leni, Jacob, Nina, Fiona
LOCATION: Laab im Walde
EMPFOHLEN IN UNSEREM SCHATZKISTCHEN:
deko-raum Papierhimmel FlowerUp Alexandra Condopoulos