Sounds Of The Violin
The bride unbends, withdrawn into herself, inhaling the silence when she suddenly notices a familiar melody. She takes her gorgeous bouquet and follows every tone.
She knows who´s playing it and she knows he plays it for her. Step by step she comes closer to the sounds of the violin and enjoys it.
Natural yet artful, romantic yet elegant, colorful but not too much – among the  Dunaway Gardens of Georgia event designer  Molly McKinley created a dreamy wedding world to die for.
Photographer Sarah of  Simply Sarah Photography eternalized what happened among this enchanted park when Molly and her creative team stopped the march of time for a moment.
Tailor & Table designed amazing artworks of lush flowers to set harmonically colored accents like the adorable picnic with fresh fruits and berries as well as delicious cheese and tasty bread did, too.
The thoroughly selected  Jenny Packham by Kelly's Closet  combined everything that  Molly McKinley saw in this unique gardens: natural elegance with a whiff of romance and playful youthfulness.
Let´s get carried into a melodious World between waterfalls and moss-covered stone stairs by the highly gifted picture poet  Simply Sarah Photography…
Text: Marina Jenewein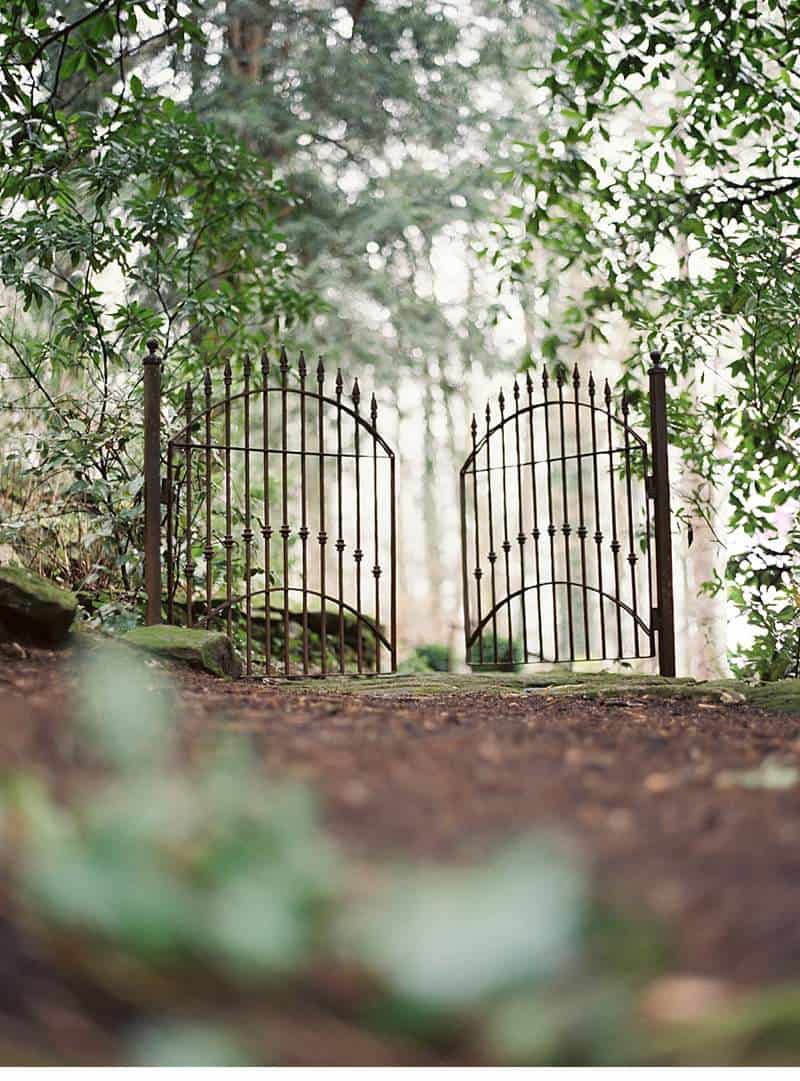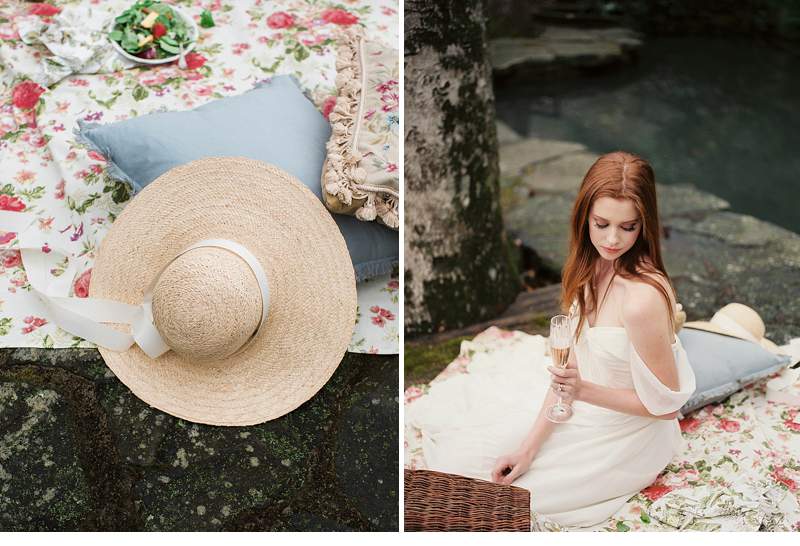 PHOTOGRAPHY: Simply Sarah Photography
CONCEPT AND PLANNING: Molly McKinley Designs
VENUE: Dunaway Gardens
CONCEPT, FLORALS + DESIGN: Tailor & Table
WEDDING DRESS: Jenny Packham from Kelly's Closet in Atlanta, GA
LINGERIE SEPARATES: Kelly's Closet in Atlanta, GA
LACE VEIL: Adele Amelia
HAIR + MAKE-UP: Jennifer C. Nieman
MENSWEAR: The Modern Gent
RENTALS: Crush Event Rentals
CHINA: Vintage English Teacup
STATIONERY: Bella Figura and Designs Girl
JEWELRY: Wanderlust Jewelers
MODELS: Sara Cate and Chase with Atlanta Models & Talent, Inc.