An Idyllic Escape to the Phoenician Oasis
Elf-like, the graceful bride floats along the riverbank in delicate shades of pink, enjoying the tranquility of nature.
Idyllically situated and stylishly arranged by Ryan Noel Films and Viet Q Photography, completed with modern finesse and ravishing floral decorations, we are inspired by the stunning artwork. It's all about light and air, balance and harmony as a fascinating tension.
From Viet Q Photography: "Influenced by this showstopper gown from the Lillie Mae Collection, the ethereal themes of light and air were born. The color palette of dusty pinks, vibrant yellows, and ivory were brought together seamlessly and placed against the backdrop of a Phoenician oasis to portray a dreamlike, playful romance with nature.
In her hands she grasps a beautiful, floral forward design from Allison of Array Design with soft champagne, gold, and neutral floral all accented with the interesting texture of Calcynia flower. The hand tied bouquet is brought together with a soft gold ribbon.
The hair piece is designed with all Calcynia flowers for a modern accent.  Our look was completed with our muse adorning the refined jewelry pieces from Oliver Smith Jeweler." 
Now let's be enchanted by this mood and unique imagery and be carried away into romantic daydreams.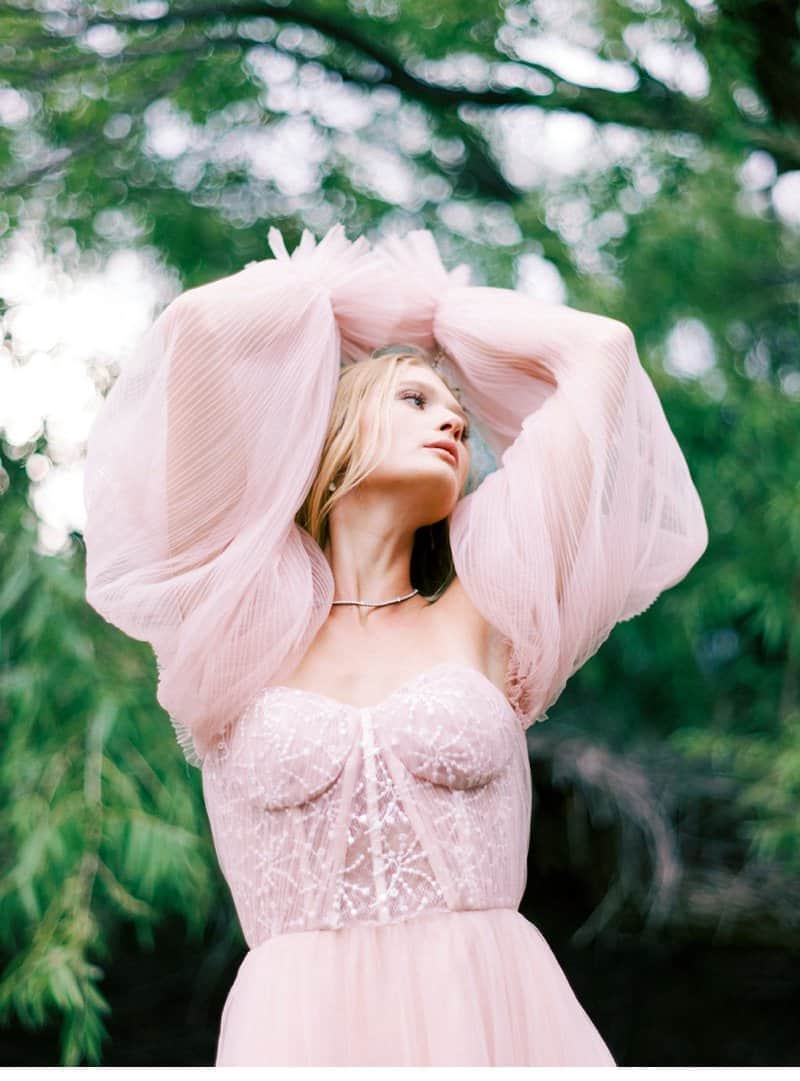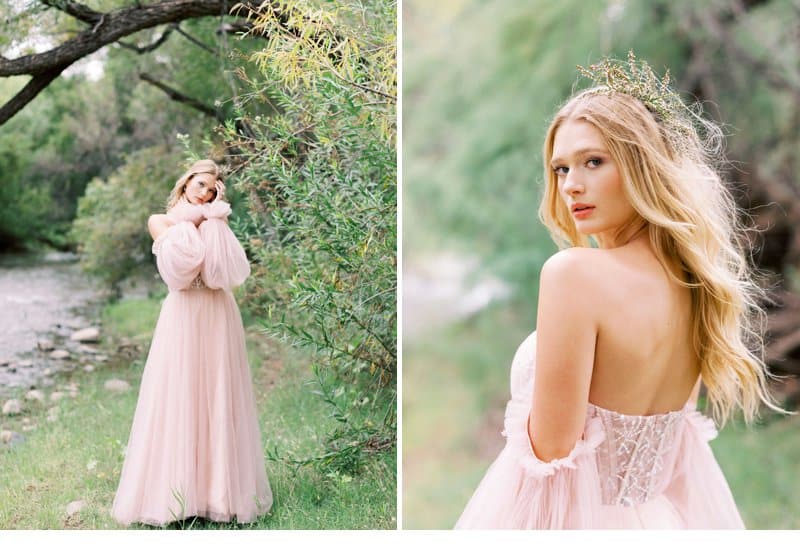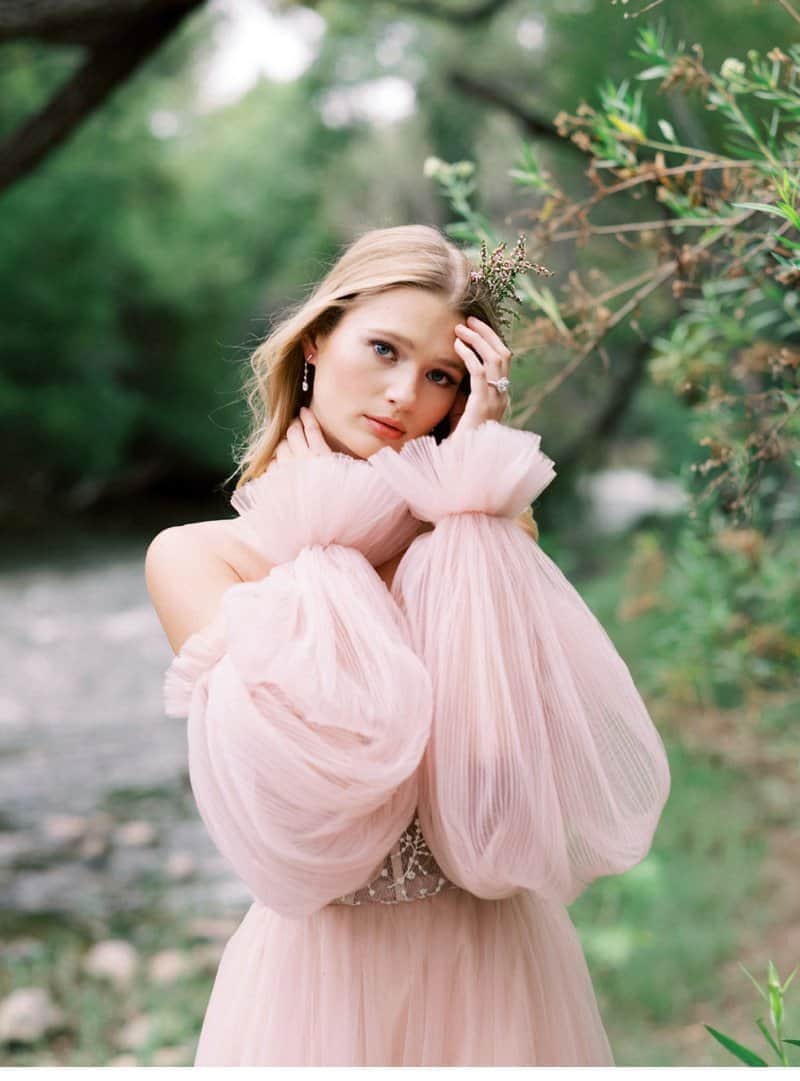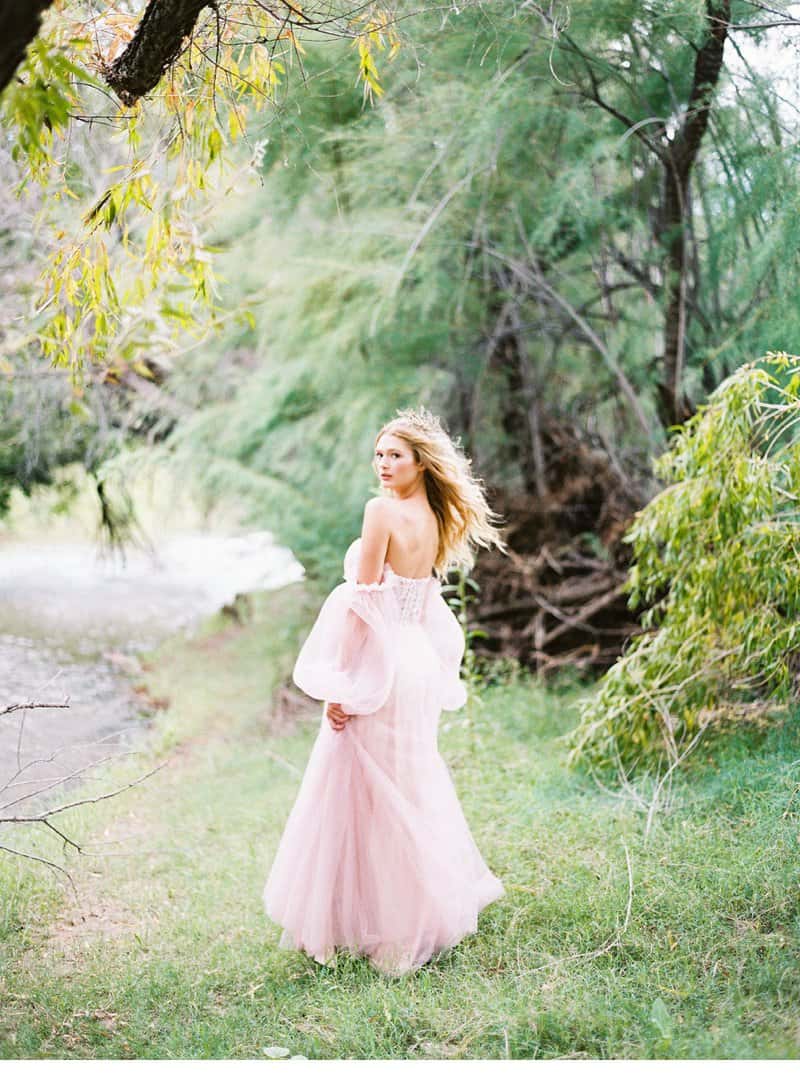 Creative Vision: Ryan Noel Films and Viet Q Photography (formerly known as Truth & Beauty Photography)
Photography: Viet Q Photography
Film: Ryan Noel Films
Floral Designer: Allison of Array Design
MUA: Beautybykimkim
Jewelry: Oliver Smith Jeweler
Gown: Lillie Mae Collection