An Ode to Femininity
Nestled between picturesque fields and unspoiled nature, far from the hustle and bustle of the city, this French chateau epitomizes the idea of romance, tranquility and serenity. Timeless elegance and seductive sensuality find here the perfect ambience to unfold.
Creative Director Veronique Lorre, together with a great team, designed an ode to femininity here. With a passion for detail and aesthetics, she brought her vision to life. Photographer Vivien Malagnat accompanied the team with her camera and enchants us with her impressive world of images.
From Veronique Lorre: "This shoot took place in the summer between the two lockdowns in France. When we planed this shoot with Heloïse (Cleophina + So Helo), the idea was to highlight a very feminine love story, infusing art & fashion in this french château modern fairy tale.
Like an ode to the feminity, this inspiration celebrates the summer days with freshness and lightness. The architecture of the venue was like a showcase to this poetic  world and brought this french elegant touch to the mood.
The editorial has been shared in two parts : the first one is an intimate lifestyle & boudoir session in two of the venue's bedrooms where the large bow windows and the old green and floral tapisseries inspire us to set up the scene.
The second part of the story is about the wedding with an intimate ceremony set up in the garden and the reception in the dinner room of the château with its beautiful golden moldings walls.
We chose a color palette of peach, orange and yellow mixing with soft pink with touches of blue to bring freshness in a romantic and sophisticated style. We kept the floral decor simple, in a poetic and artistic mood : an indoor garden made of greenery, dahlias, agapanthus and light flowers like ocean pearls and grasses. We selected a light yellow table runner paired with a classic white porcelain, cristal glasses and silver cuttlery and the delicate stationery By Popiète subtly mixing modernity and tradition. Atop the table, sat minimalist floral ikebana arrangements in a variation of colors ranging from yellow to pink and ponctuated by the blue candles.
Our two brides Cloe and Charlotte donned whimsical gowns of Cleophina, which floated and played with light when they walked through the scene. The delicate and romantic jewelries of So Helo perfectly completed their look, that fits for two princesses.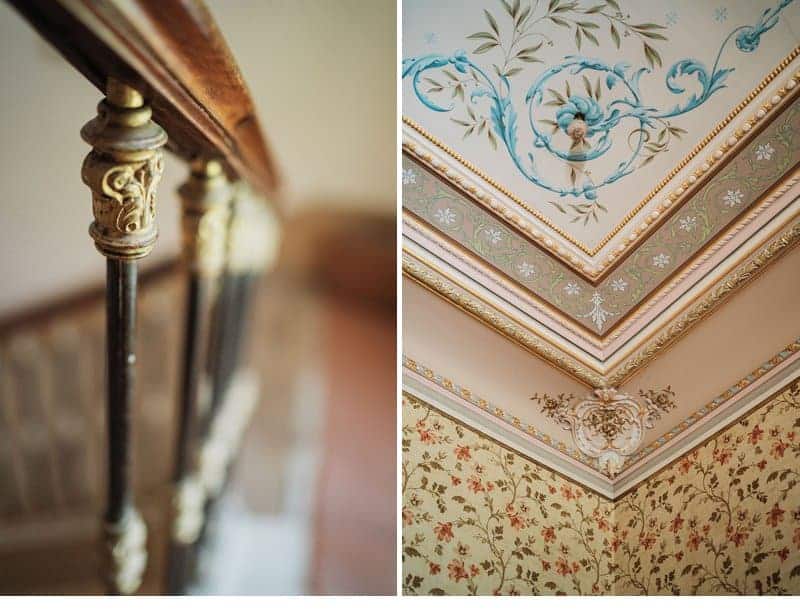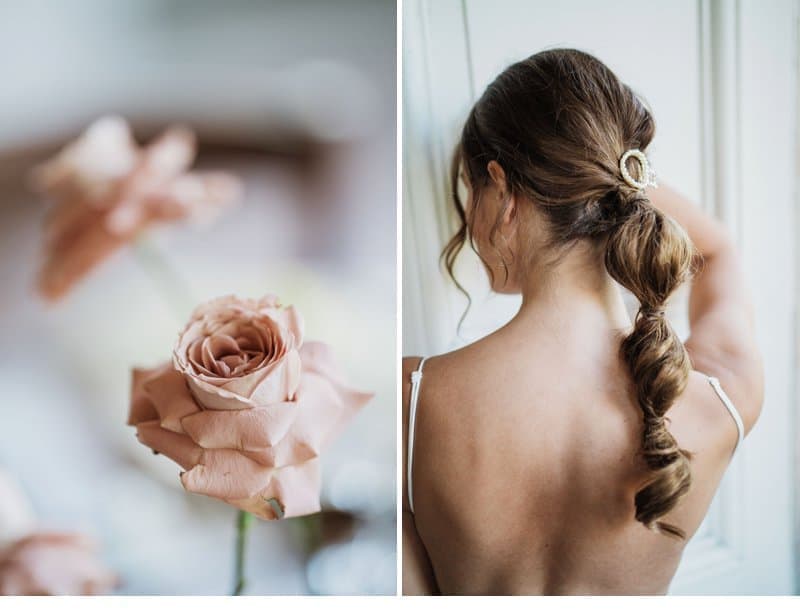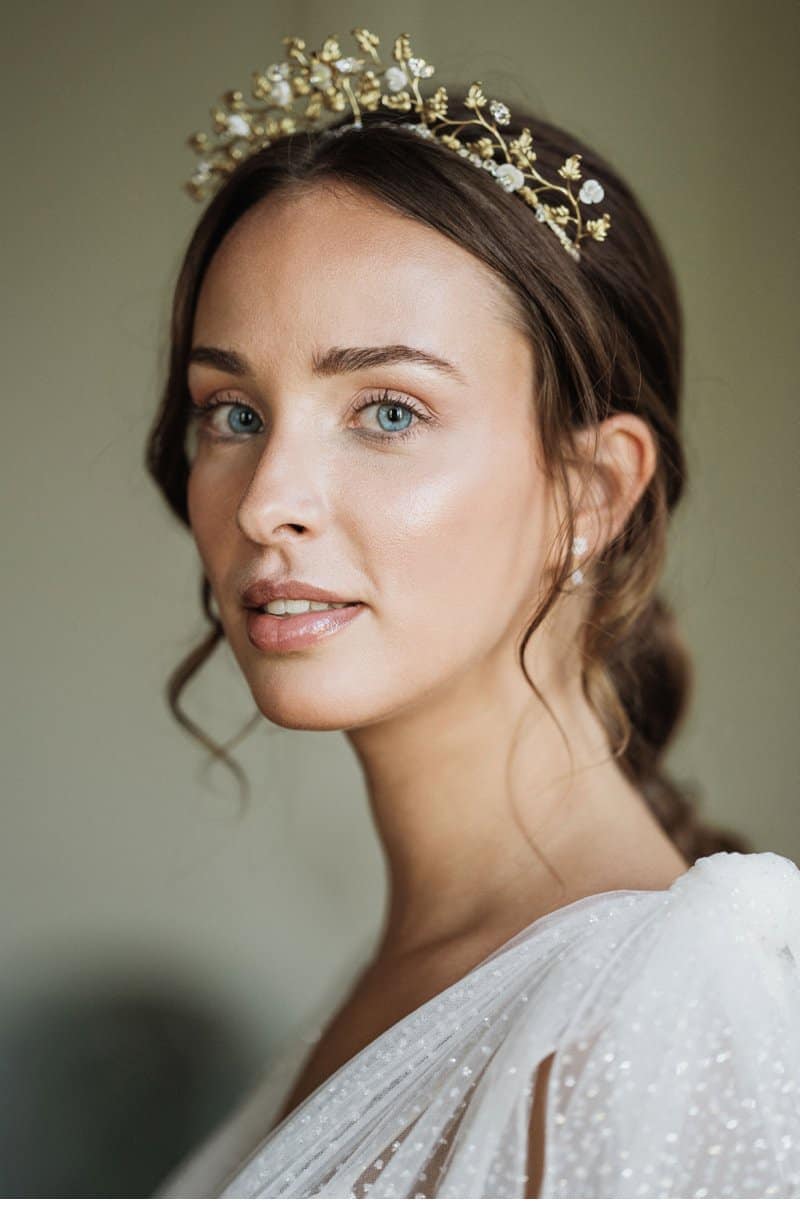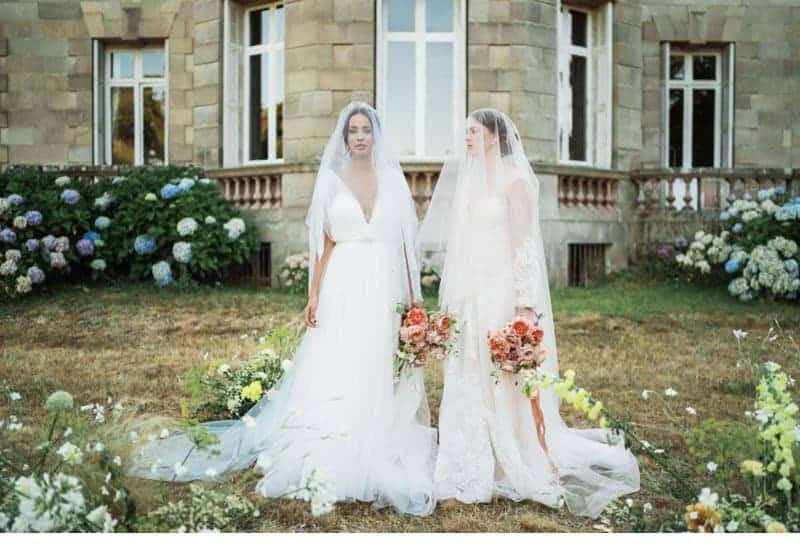 Creative Direction: Veronique Lorre
Photography: Vivien Malagnat
Dresses: Cleophina
Flowers: Veronique Lorre
Jewelry: So Helo
MUAH: Affinité Beauté
Paper good: By Popiète
Cake: Chloe Belles Cakes
Ribbons: Maison Note
Shoes: Patricia Blanchet
Models: Cloe & Charlotte