An Ode to Minimalism
Bare concrete walls, elegant shades of grey and simple decorative elements – Erica Kopp from Stay Co created an ode to minimalism with these stylish inspirations while fine art photographer Madison Rose captured this artistic world of ideas in a fascinating selection of images.
A distinctive bride adds a touch of drama to her dress by Emily Riggs. An extravagant style, initiated by an essence of couture, narrow lengths of fabric seem to artfully wrap around her body, hiding the essentials, revealing the least.
But then there are these delicate flowers in white and cream tones of Sweet Woodruff, accompanied by green foliage. In the arms of the bride are blooms of particle beauty, one likes to share its splendor.
Graceful stationery by Carli Anna and Lauren Hillman and modern details arranged in a minimalist way round off the overall artwork.
Always true to the premises of Fine Art, we are impressed by a fantastic team around the workshop Bare Process by Emily Michelson and the visual artist Madison Rose with her sense for aesthetics.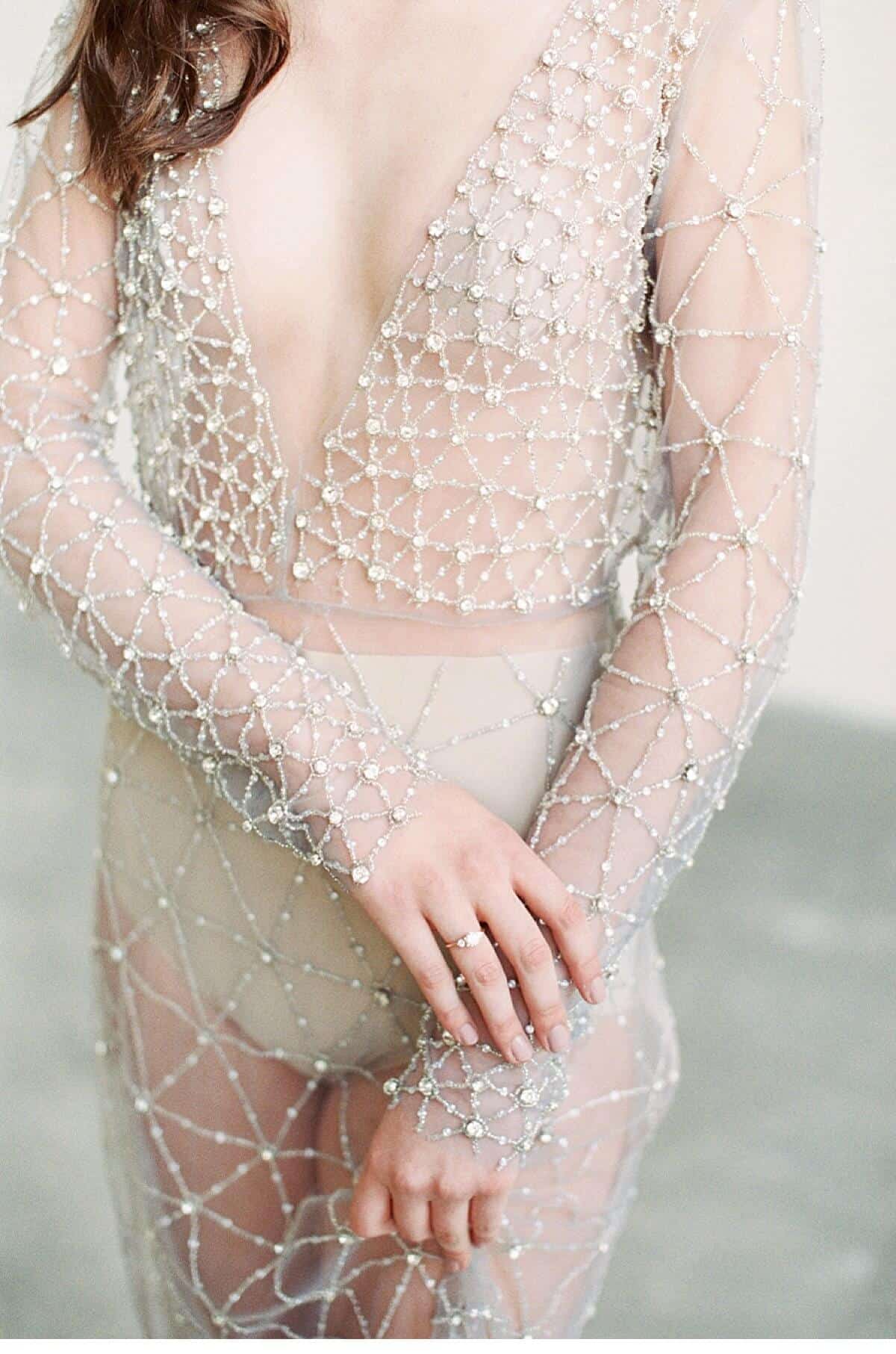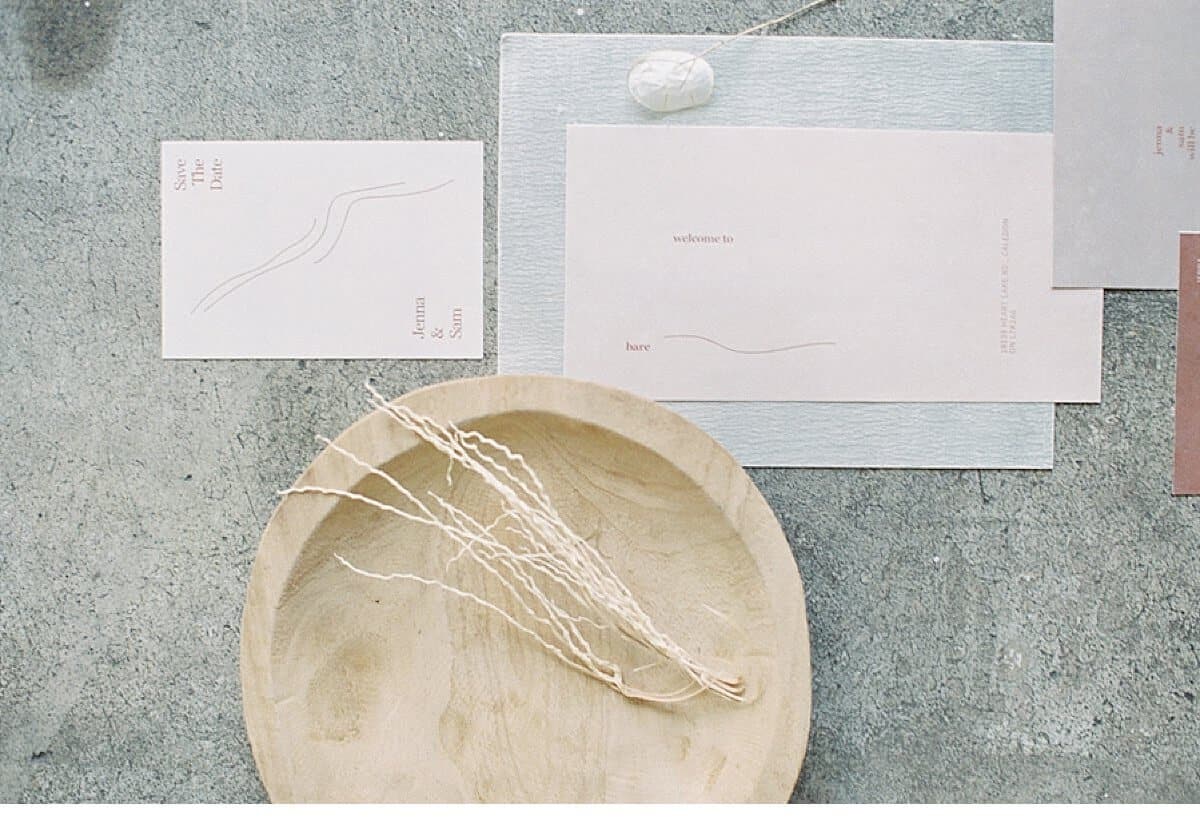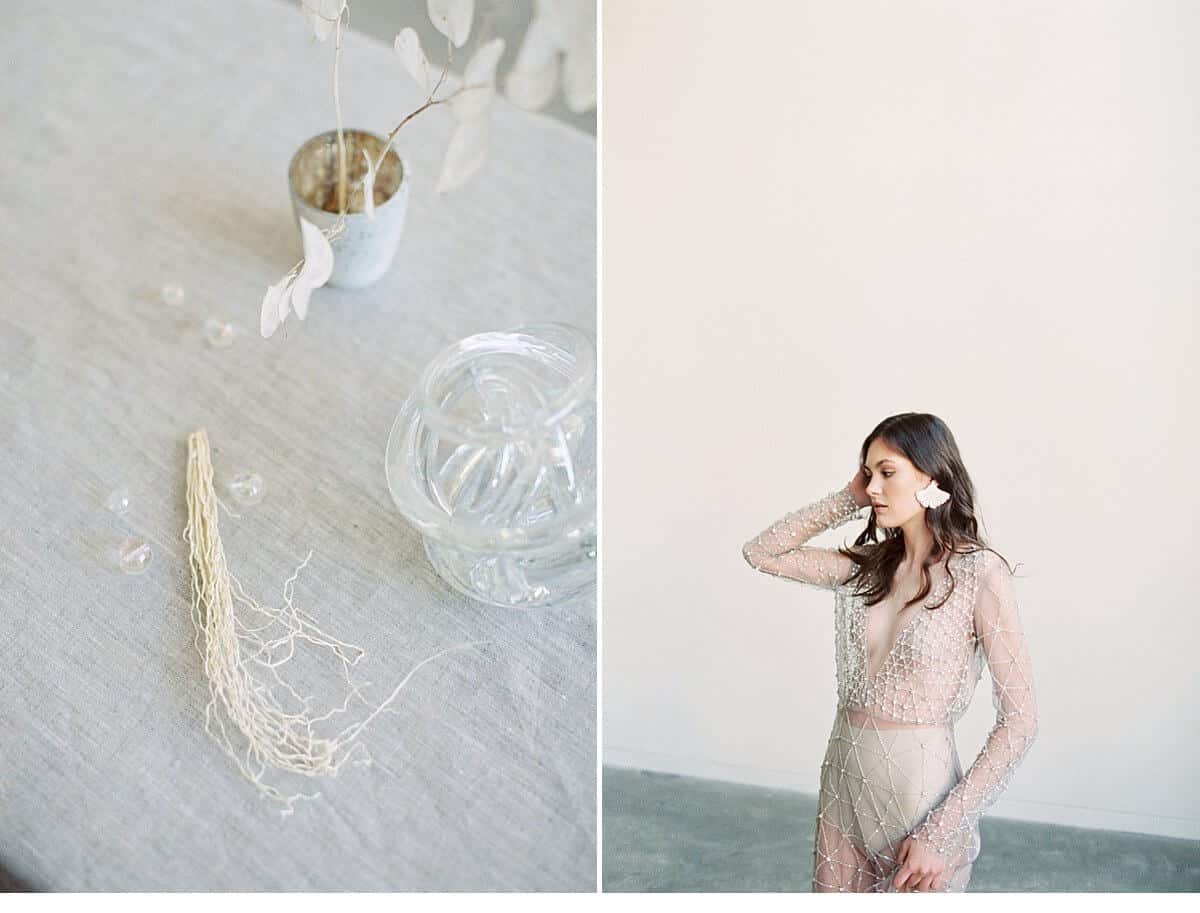 Photographer: Madison Rose Photography
Host Photographer: Emily Michelson  Workshop: Bare Process
Stylist: Stay Co
Floralist: Sweet Woodruff
Dresses: Emily Riggs
MUA: Kati Atkinson
Earrings: Naturae Design
Invitation Suit 1: Carli Anna
Invitation Suit 2: Lauren Hillman Design
Rings: Foe & Dear
Model: Next Models
Film Lab: Photovision Prints