An Ode to the Romantic Bride
With this inspiration, stylist Christin Francis from Aqueduto wanted to wrap the modern and confident bride in a romantic feeling.
Vanessa von Momento Cativo told: "This is a project of multiple shoots for a makeup book for Jenny Makeupland.
We are the photographers and we embrace this project with enthusiasm alongside the people who inspire us every day, telling each story in this book was to have the opportunity to create in freedom, where improvisation was allowed and inspiration a demand. Through film photography, we aim to convey to each narrative the romantic, classic and timeless image of female beauty, with the main objective of creating more than a make-up book, an artistic and inspiring content that would captivate anyone, whether they were aspiring make-up artists, a bride or simply a woman dedicated to herself."
The floral masterpieces in soft, neutral colors perfectly complement the look of the dreamy wedding dress by Gio Rodrigues and bring warmth to the cool room.
A table lovingly decorated with silk runners, a sea of white candles and beautifully arranged flowers complete the romantic look.
The minimalist artistry of the cake and the graceful stationery add a delicate and elegant touch to the concept.
Dreamy romance and elegant aesthetics become one, as the fantastic pictures of Vanessa and Ivo from Momento Cativo impressively prove.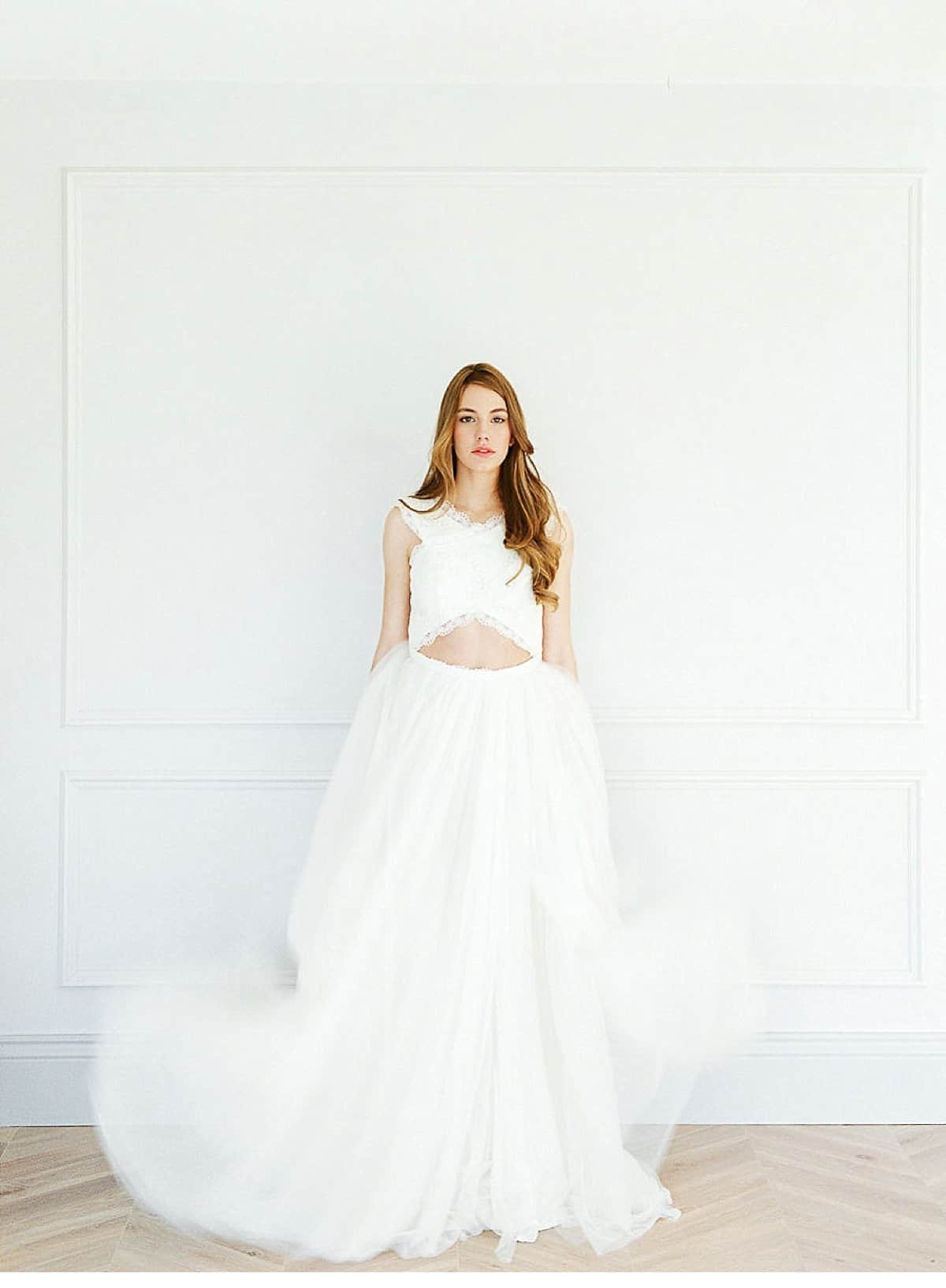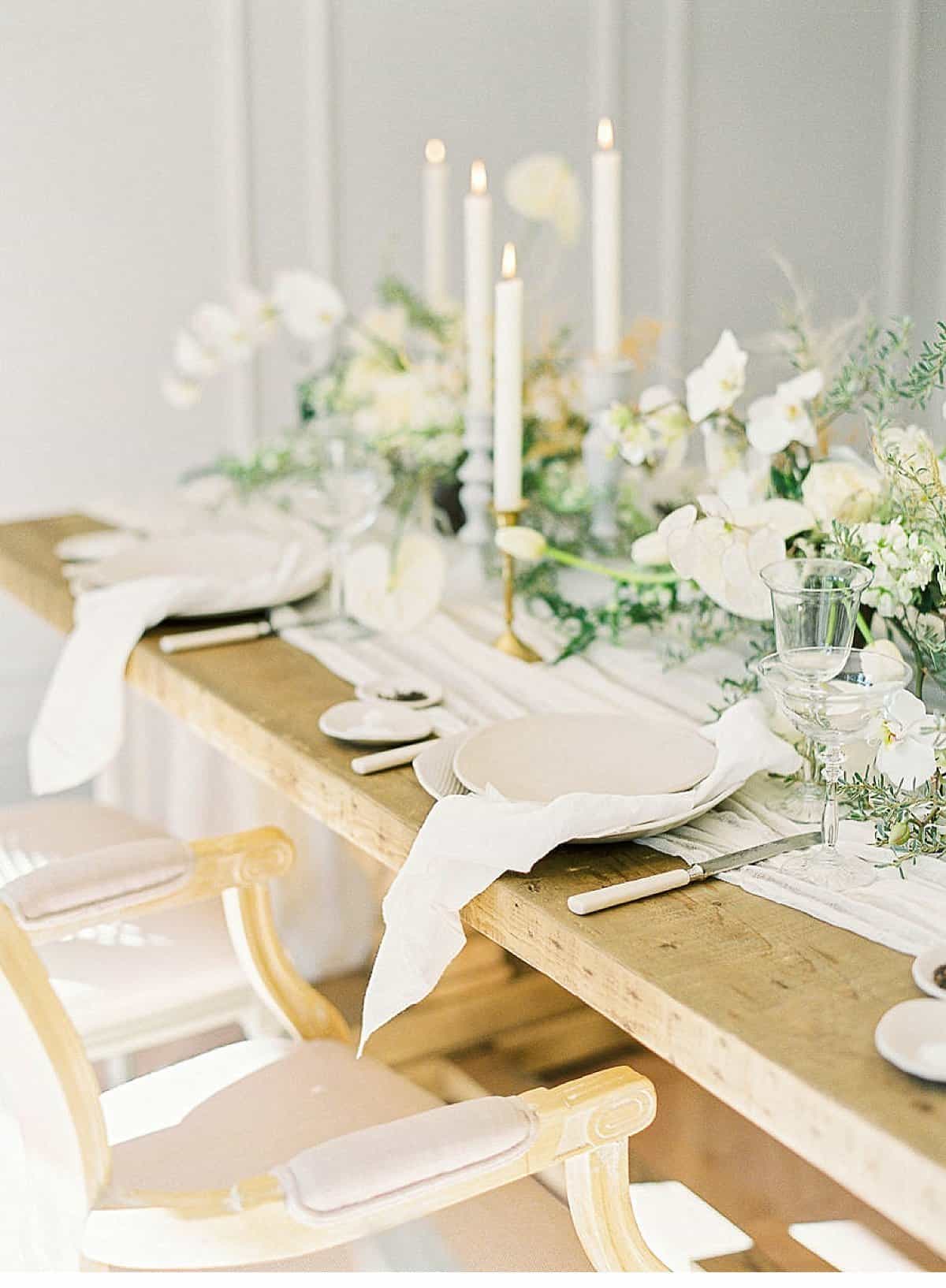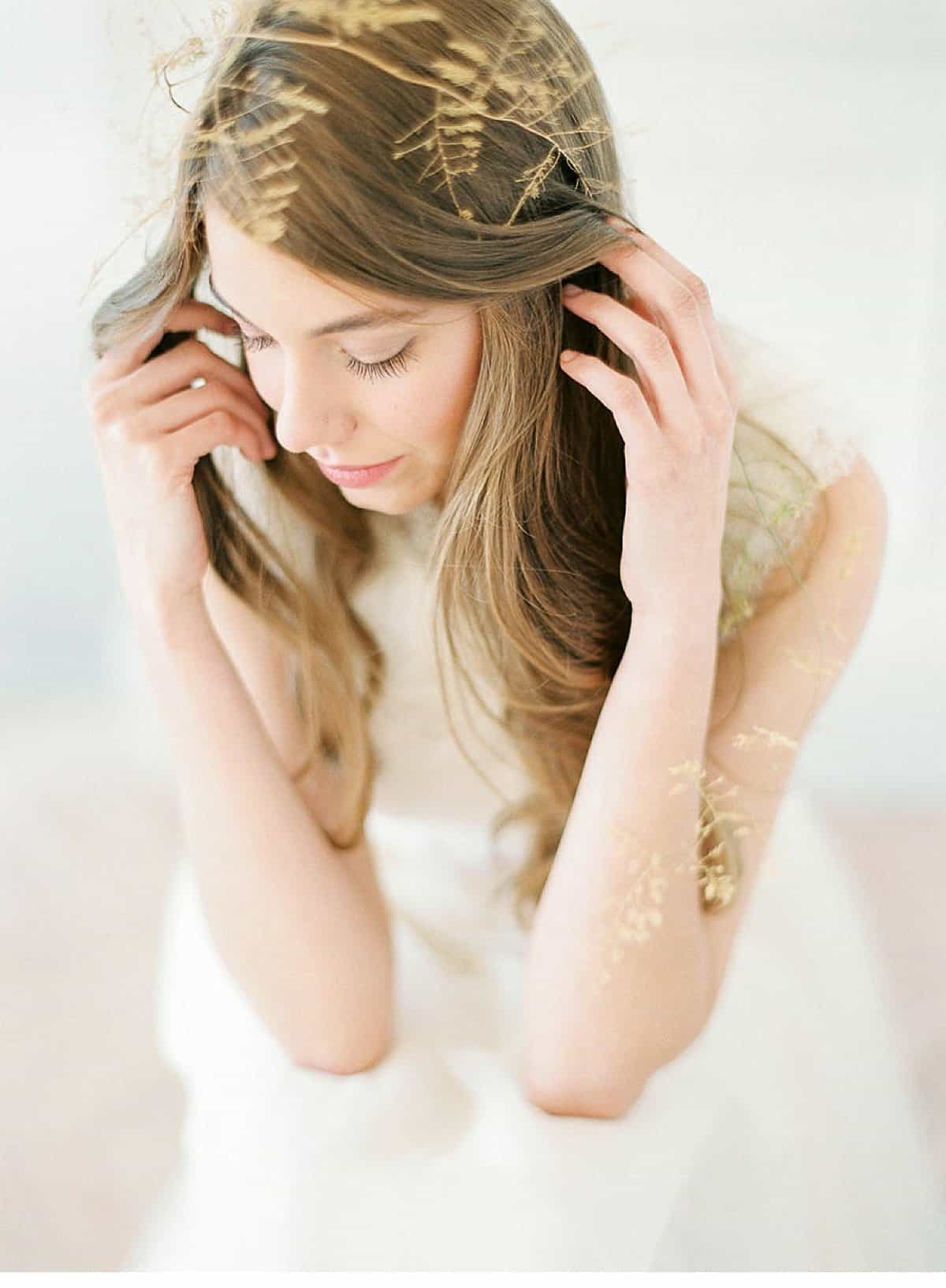 Photography: Momento Cativo
Flowers, Styling Decor and Creative Direction: Christin Francis from Aqueduto
Styling: Catarina Marques
Make up artist and hairstylist: Jenny Makeupland
Make up: Sisley 
Dress: Gio Rodrigues