Angelika and Artur´s Emotional Love Story
Usually we´re fascinated by romantic and uncommon encounters between two people, but Angelika and Artur´s emotional love story touches us on a much deeper level.
We all know them as the well-rehearsed team of Die Hochzeitsfotografen and admire their work for years. Her dear friend and colleague Tanja, also known as Kibogo Photography, recently visited the strong couple at home after a dramatic stroke of fate and talked with them about hope, love and life.
With her incredibly sensitive, poignant and expressive shots, Tanja Kibogo has captured Angelika and Artur´s emotional roller coaster ride and shares the profound conversations with us today.
Angelika, tell us briefly how it came to the diagnosis and how you experienced it.
"Completely surprising, and without any headaches, visual disturbances or failures in the time before, I got two epileptic seizures on 30.11.17 in the afternoon. In the hospital then (fortunately) a third one. I had a computed axial tomography that evening and the physicians saw that there was something growing in my brain. The next day they did an MRI and some more tests to be sure. Then the diagnosis was made."
What questions do you fight with in a time of uncertainty?
"To be honest at the beginning with not so many yet, because I just didn't realize it properly for a long time or didn't really understand how serious the situation was. After the first appointments with the surgeon it became clearer to me, but the hope and the belief that the operation would "heal" everything was bigger. After the operation it was unfortunately clear that it was cancer and therefore unfortunately I can not call myself "cured" because in my case the probability of a recurrence (return of the tumor) is unfortunately very, very. Accordingly, there are now very different phases, even though I already had three super good MRI control appointments according to which I´m "cancer-free" – the fear that it could change someday remains. But I'm glad that I ´m able to look positively ahead most of the time and don't ponder it every day."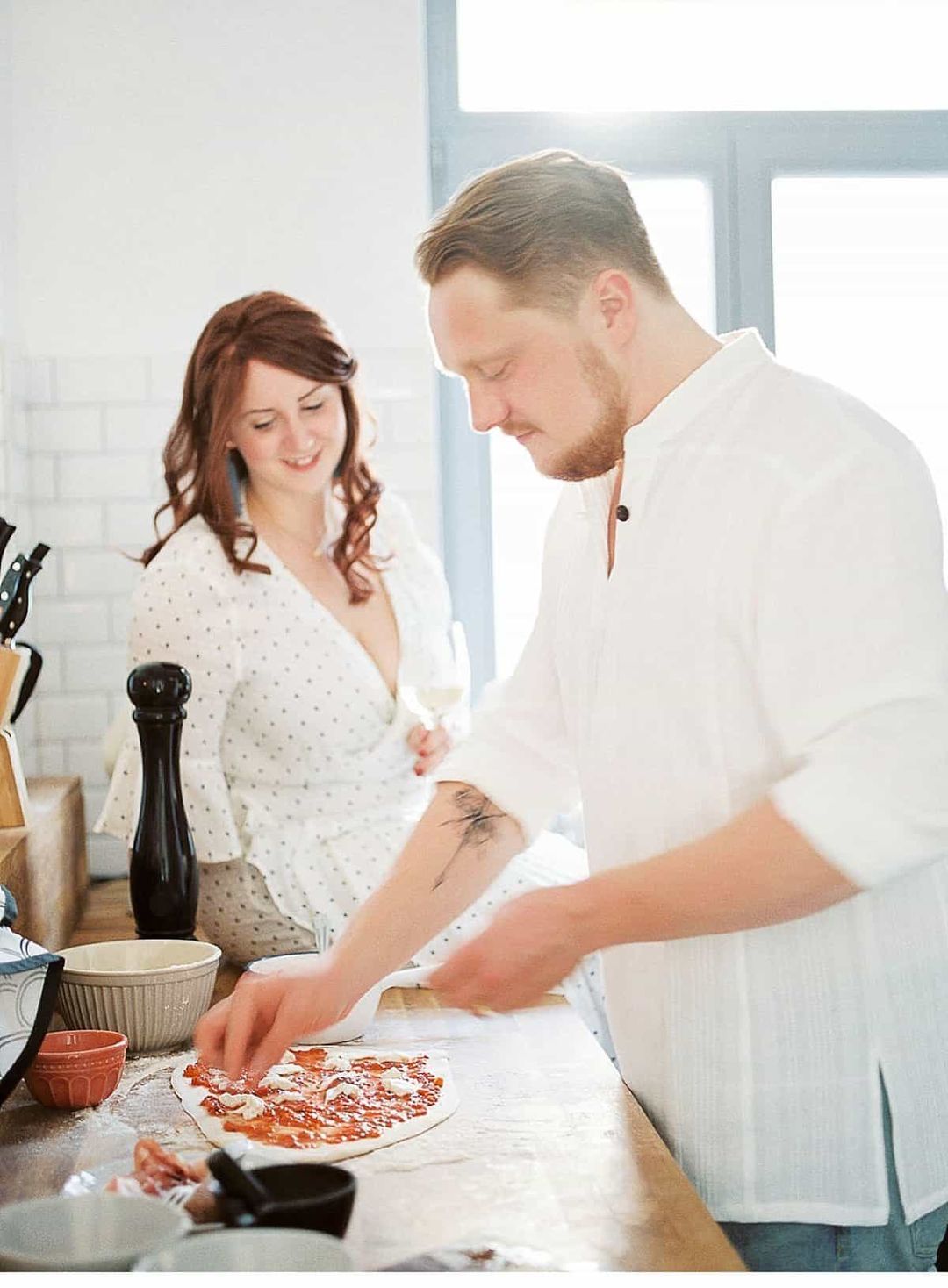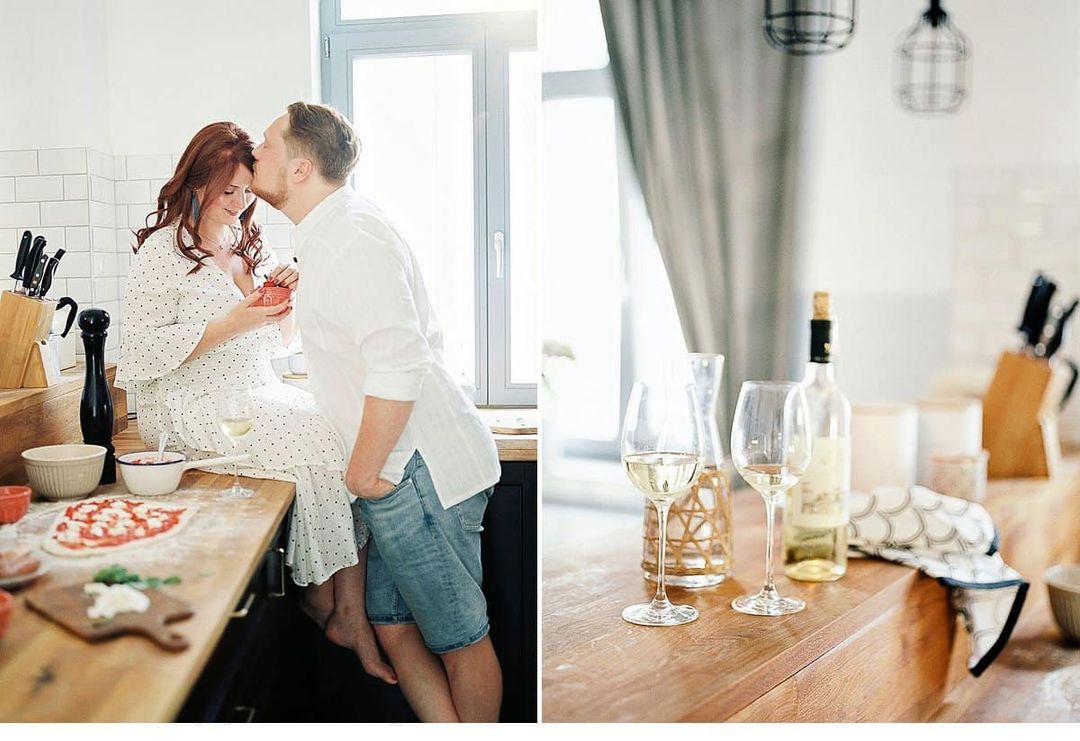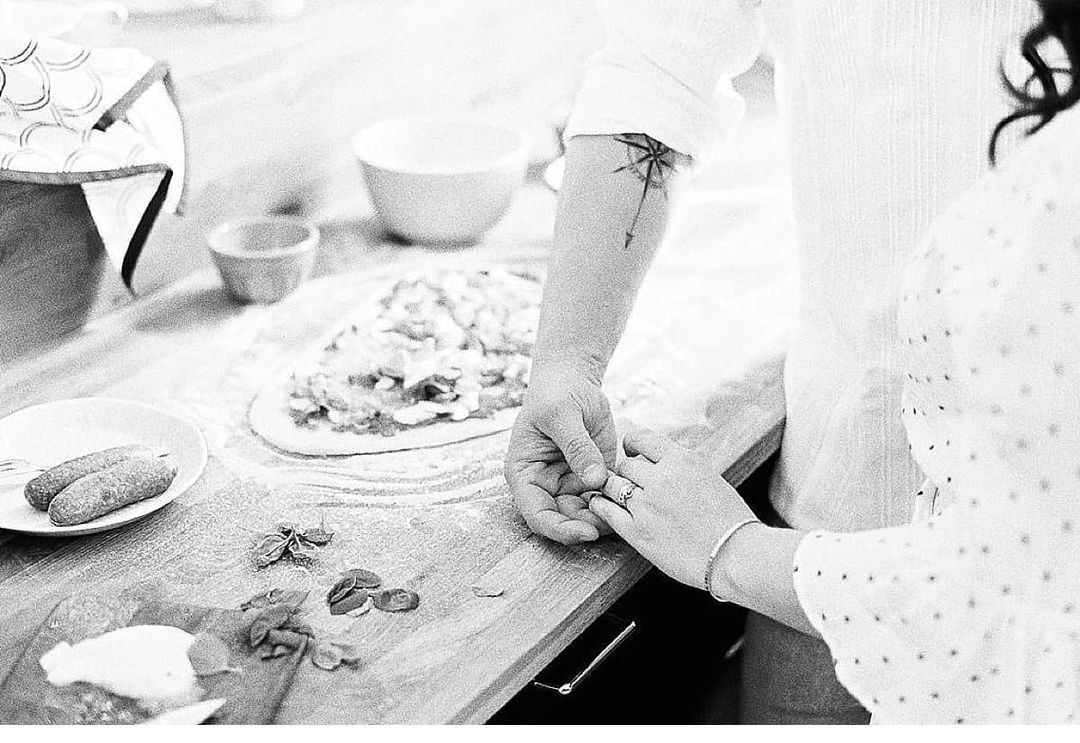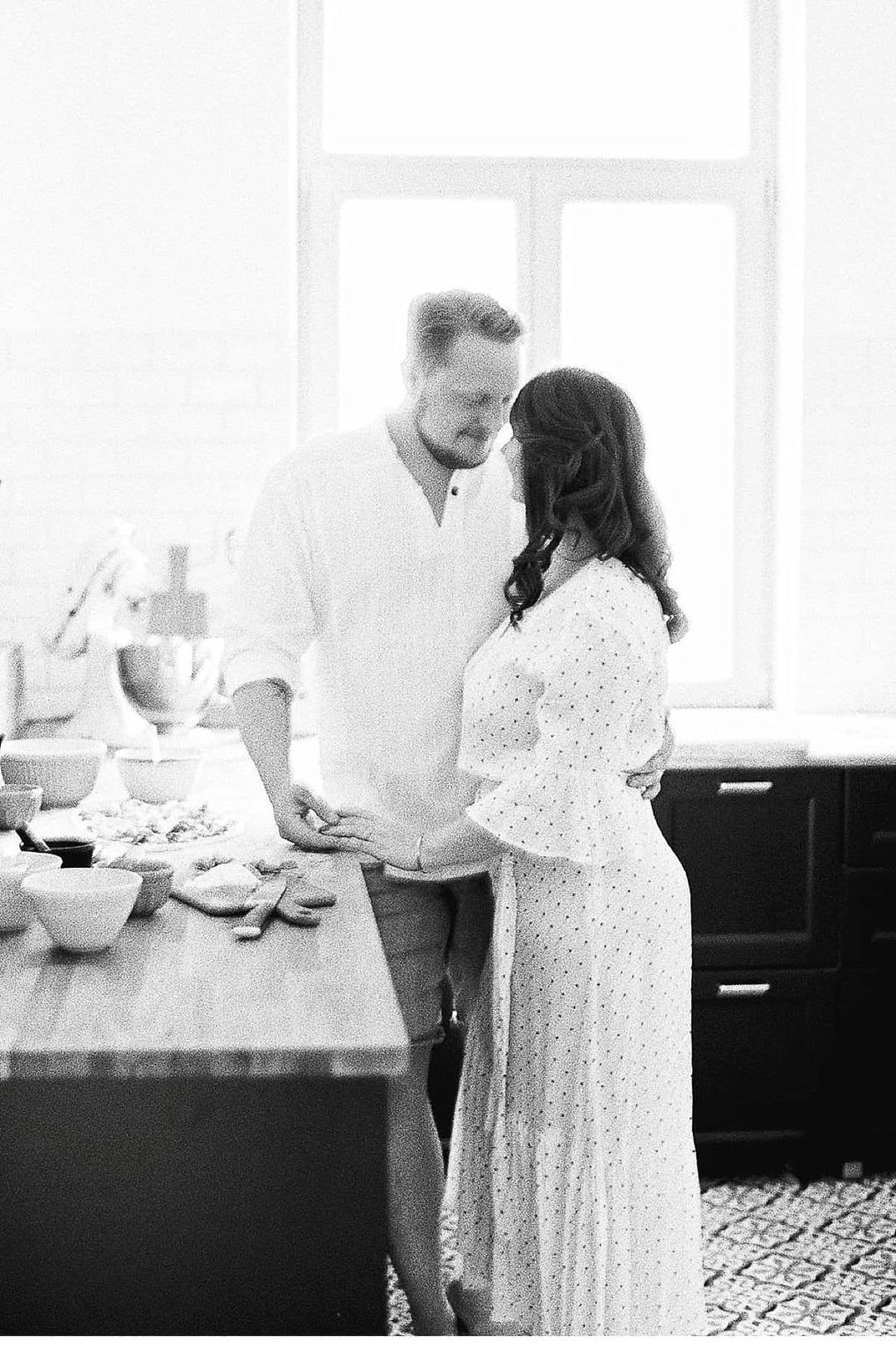 What motivated, supported and pushed you during the phases of therapy and operation?
"Clearly, without Artur, I wouldn't have been able to do any of this. He was my greatest motivation and support during this time! And the thought that it simply was no option to say goodbye to my "old" life which I loved so much. So I decided for myself that I want to fight my way back into my old life and enjoy my life to the fullest again. However, I must also honestly say that before the operation I wasn´t fully aware of all the things that would come! Now I think – if I had to do it all again – I wouldn't be so strong or "naive" to think that everything would be so easy…"
What were the most beautiful gestures or messages from people around you? What were the most annoying ones and absolute no gos?
"The nicest thing was definitely that my friends and family were all there, visited me in the hospital and comforted me after the first appointments that were very hard for me. I think it was even worse for my family than it was for me. I have received an incredible amount of mail in this time and have a box at home with cards and gifts I have received from loving people! In general I was very happy that our customers reacted so understanding, sent cards and so on. When I came home after the operation, we also received a lot of visitors, which slowly became too much for us. We also needed time for us to process everything and simply rest. But luckily everyone understood that! What annoyed me very quickly was all the well-intentioned advice I received from the beginning of the diagnosis up to the final biopsy and to which I am now genuinely allergic. Also I would never question a patient´s decision in this situation to make a chemo or not! That´s an absolute no-go, especially if someone's life depends on it."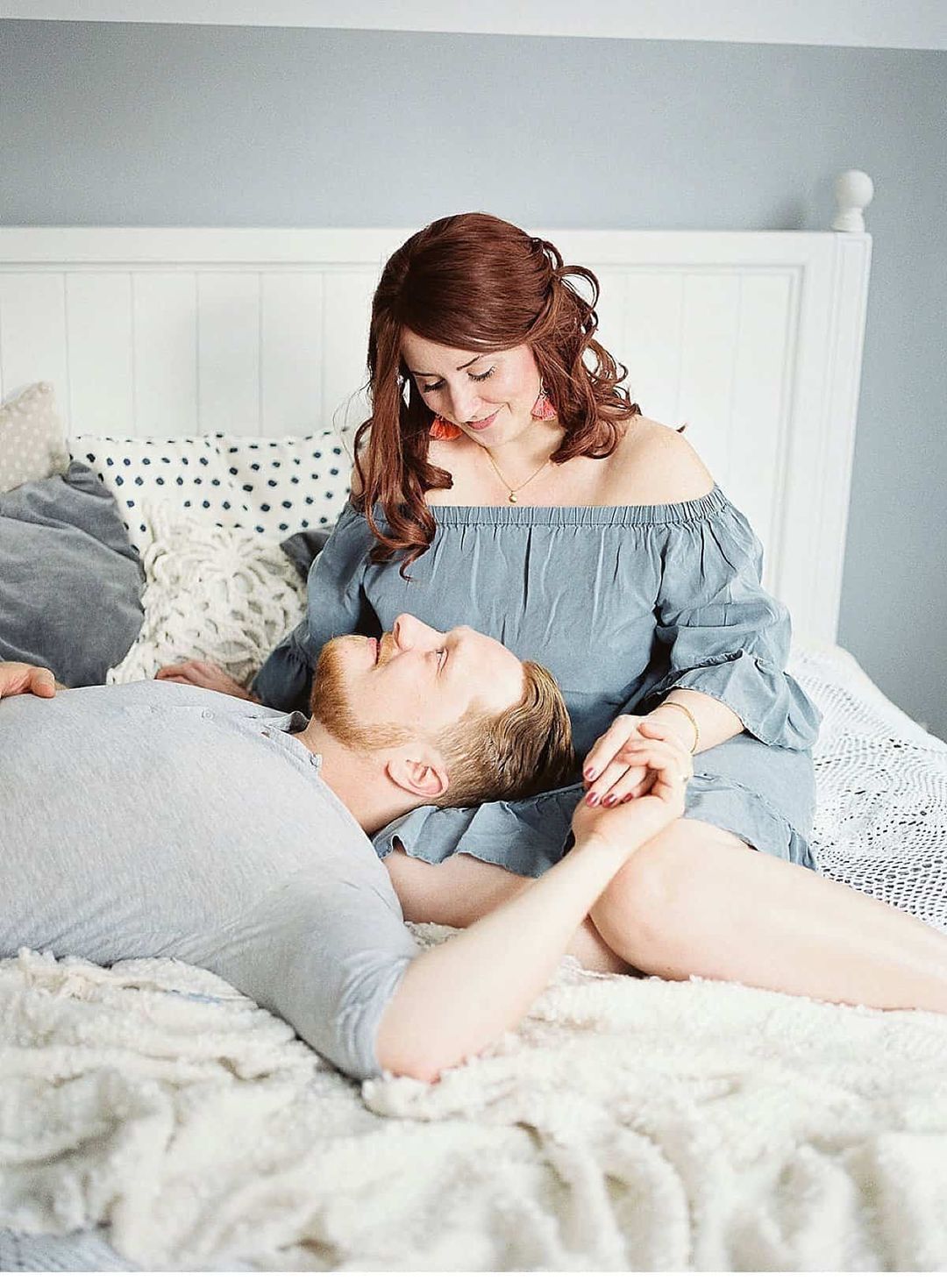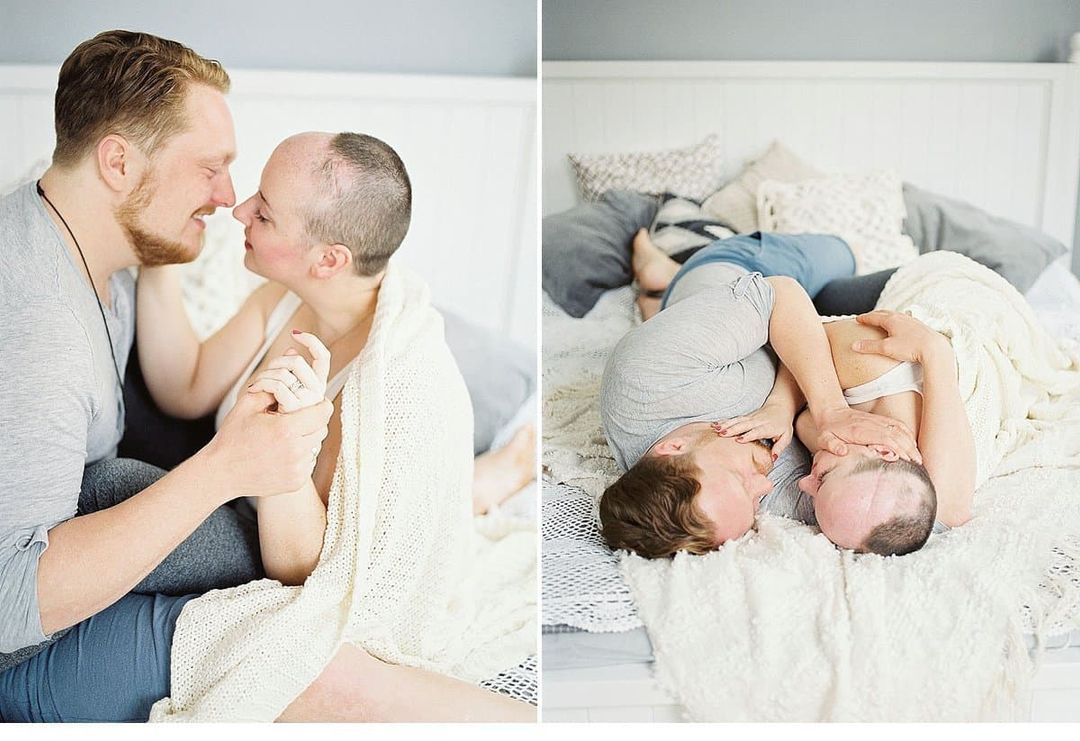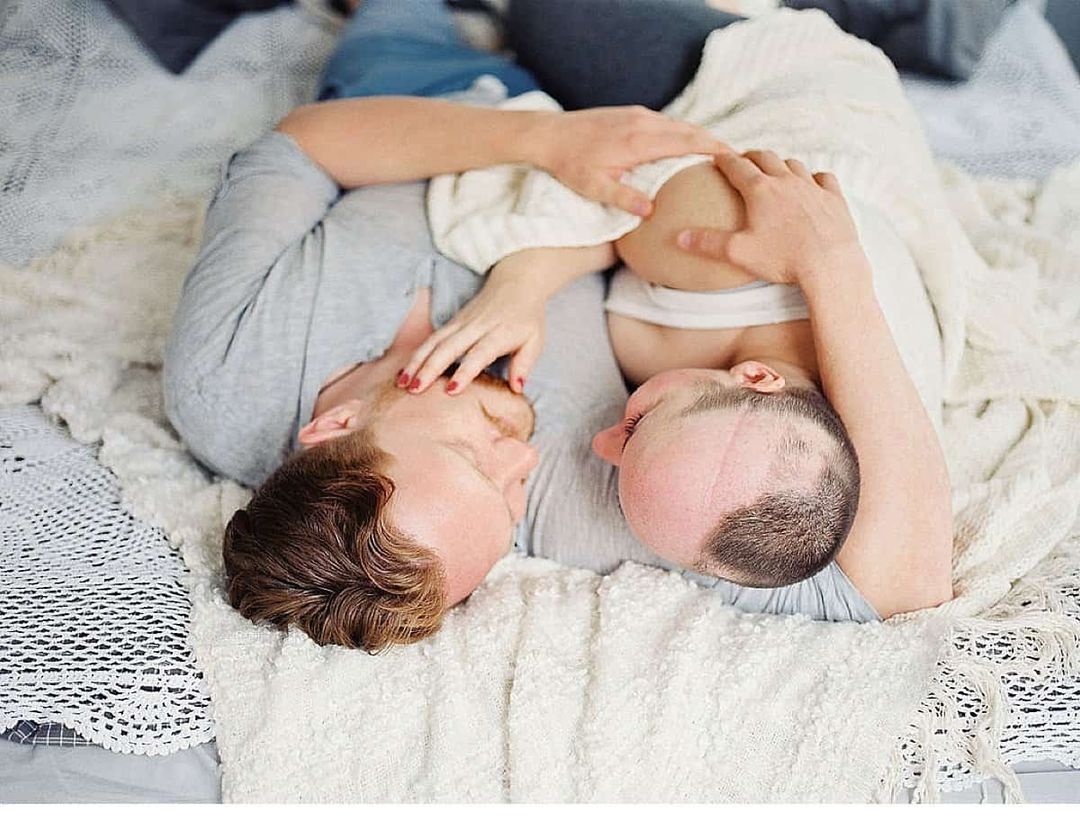 What would you advise to someone who is in the same situation or has just been diagnosed with a brain tumor?
"Hmmm, it's really difficult because there are so many different types of brain tumors and the predictions are therefore very different. I would advise anyone who has a dangerous tumour like mine not to read the bad prognoses from previous studies – even if it´s almost impossible to get around it. At the beginning I was extremely overwhelmed and had to read up on this subject, because the doctors do not explain everything in detail. But I have found examples of people who have been living with the same diagnosis for an above-average period of time and I try as hard as I can to bring myself into a positive attitude and not to despair of the studies."
How was it for you to get those photos taken? How did you feel during the shoot and what was it like to see all the photos for the first time? Is such a shoot recommendable or would prefer forgetting this time in your life as soon as possible?
"The photo shooting itself was a lot of fun, even though it was extremely unusual to show myself in front of the camera with my "half bald head". I have worn my wig very rarely during the whole time, mainly when we were at weddings or sometimes privation private. Even though it´s real hair it always felt extremely fake to me. That's why I mostly left the house with a cap or scarves on my head. In general, we also took a lot of photos privately to "capture" this bad time to not forget it. Someday you can see what you´ve been through together. That's why I was so happy to do this shooting, as a reminder of a very bad, but also very welding time we lived through. When I saw the pictures for the first time, it was really a shock to be honest, because in the meantime I was almost bald again and completely forgot how bad I looked! The fact that only my "half" head was bald and a part of my hair was still there, always looked totally horrible for me. My loss of hair was actually caused by the head irradiation and NOT by the chemo, so unfortunately it was only partially. I would have preferred a completely bald head, because Artur and I always tried to shave the other hairs very short, which was very unpleasant. I could even imagine that I would have even dared to go out the door with a totally bald head – because believe it or not – you actually get used to the blemishes that come with a cancer therapy."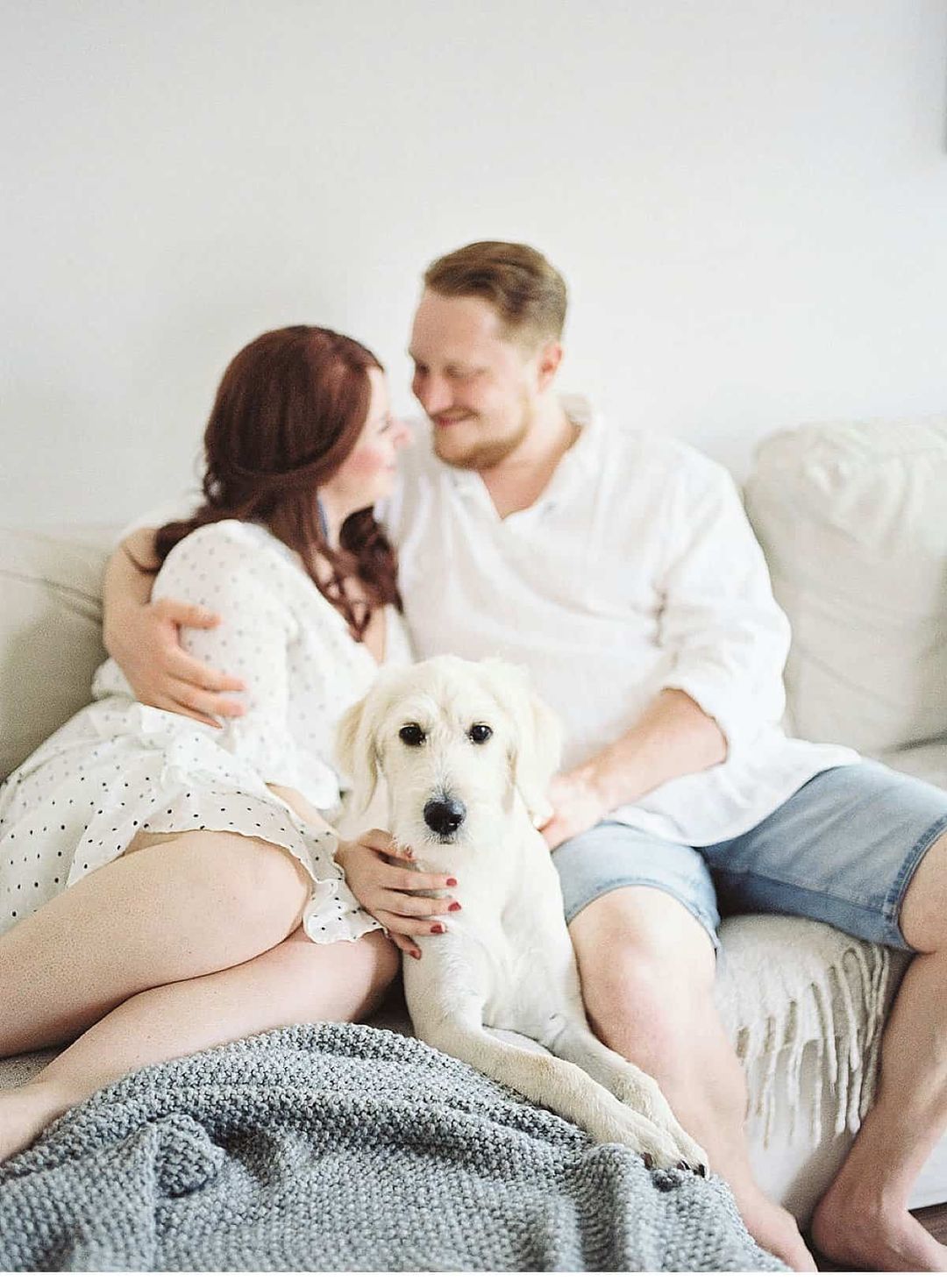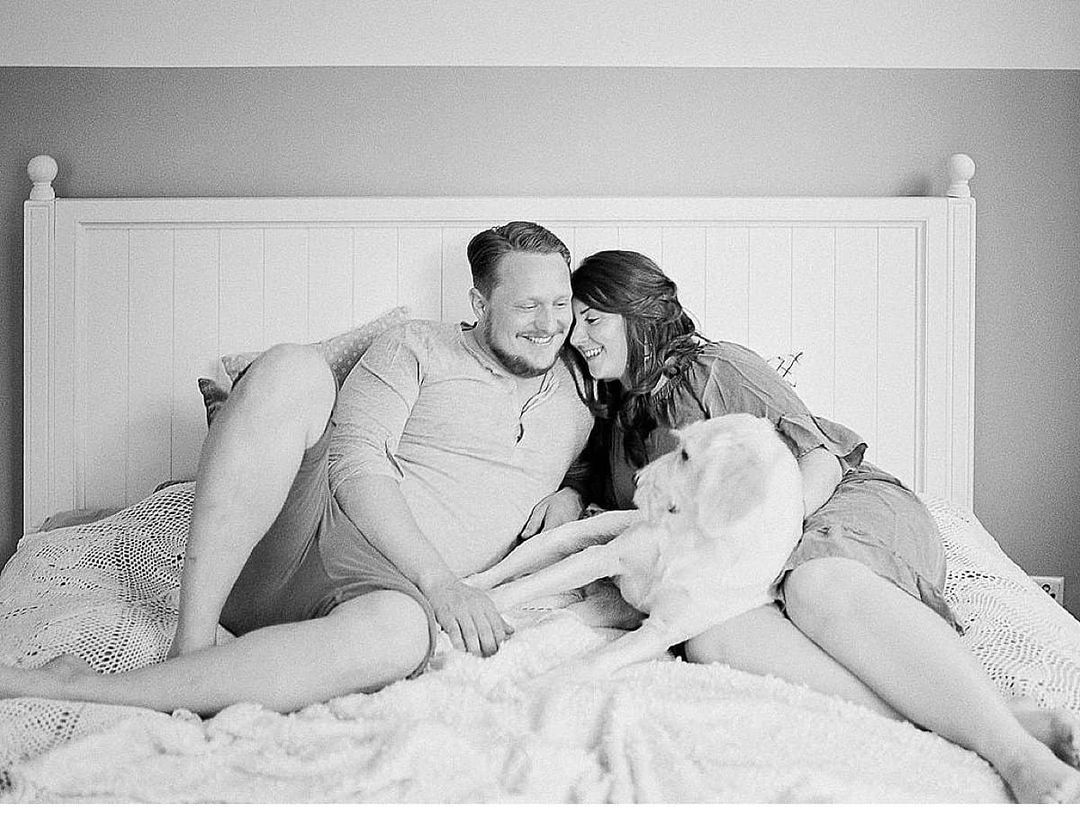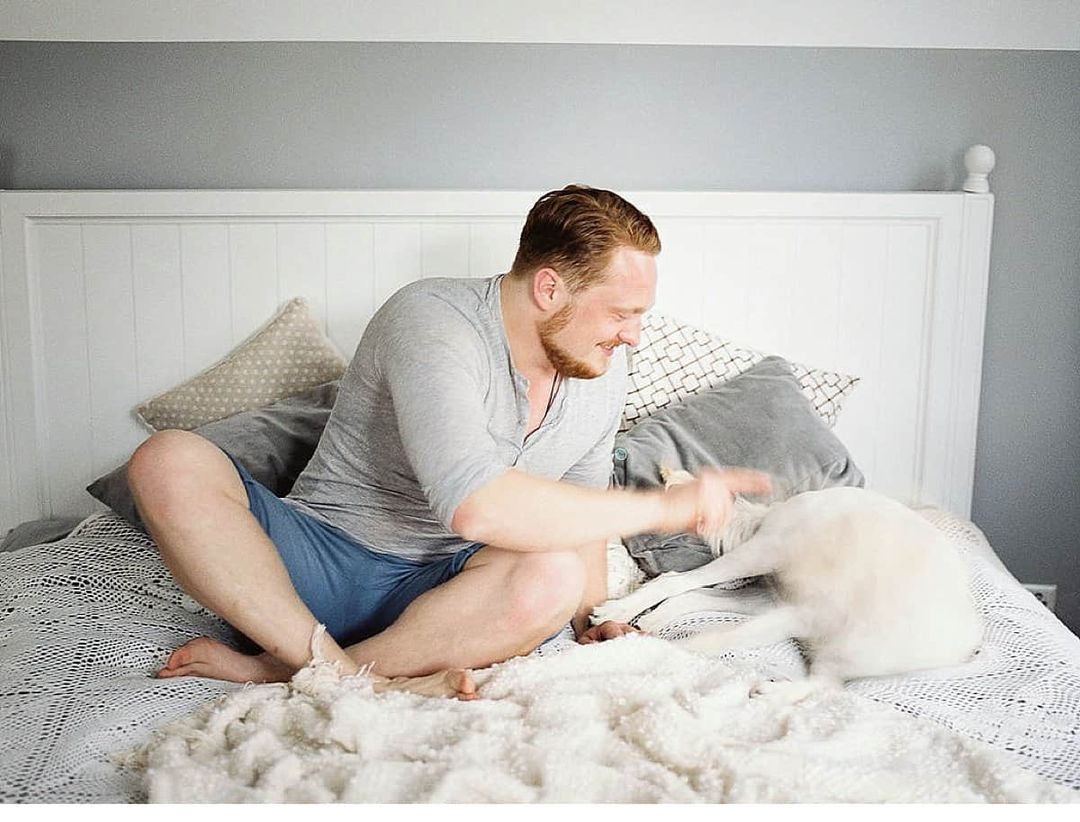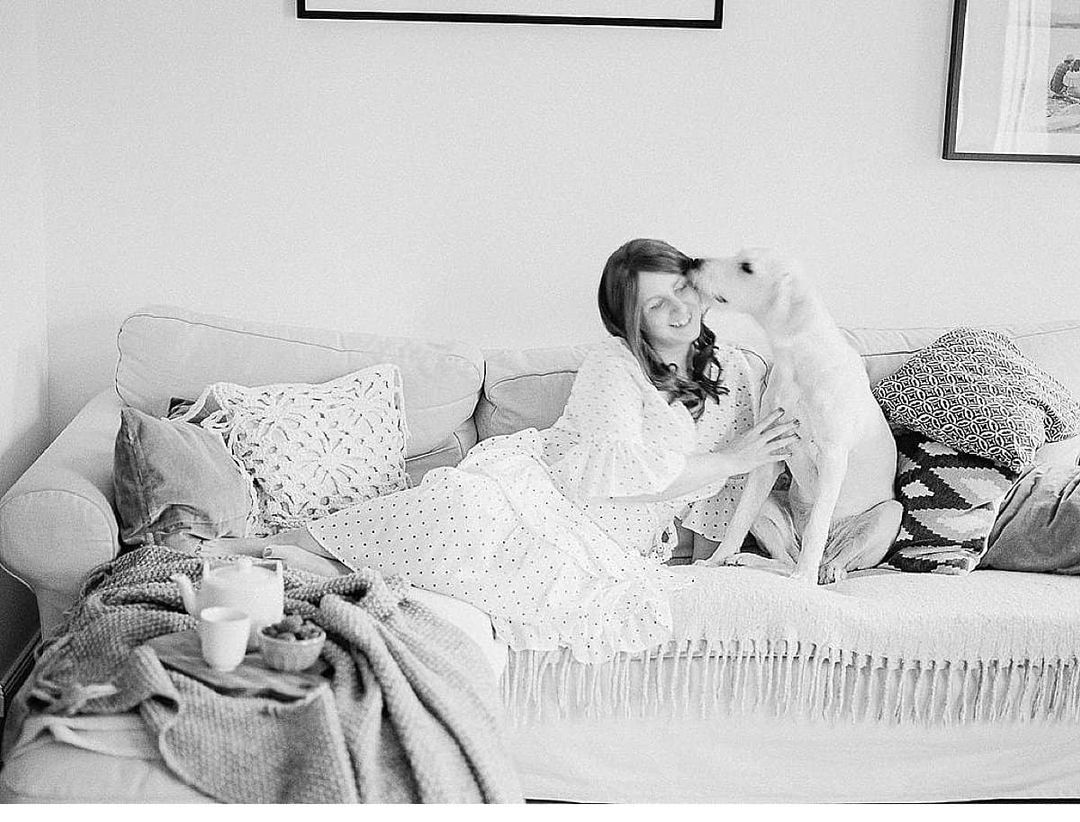 How are you now and how did this painful journey through the cancer world change you?
I am doing very well at the moment, even though I am slowly noticing more "marks" that the increasing number of chemotherapies left. The first therapies were completely problem-free, I had a relatively "harmless" chemo, which I take at home in tablet form. After some time side effects became slowly but surely noticeable. But so far it was nothing dramatic, or so that I felt really bad! Slowly I start to realize that I have to come to terms with everything that happened the last months. Also, the fear of the control MRIs will probably accompany me forever. I wouldn't say this time changed me significantly – I always appreciated my life from the heart and was grateful for everything I had: my husband, my job and my friends. I lived very consciously and celebrated every birthday. If so, then I will appreciate this all even more in the future! I want to travel even more, collect even more beautiful memories with my husband, enjoy quality time with friends, attend more concerts, live healthier lives and simply continue to celebrate all the special moments in life. One thing I have learned in any case is that I don't have to worry about things that aren't important or that would only stress me unnecessarily. And I've learned to listen to my body, to lie down when I realize that my body needs sleep and that health is the order of the day, even if that means that our customers have to wait longer for their pictures!"
We admire the courage and the strengths of Angelika and Artur of Die Hochzeitsfotografen, with whom they master this difficult time together and wish them all the best from the bottom of our hearts. Be inspired by their lust for life and sink with us into this touching love (picture) story told by Tanja Kibogo.