Intimate Anniversary in 
clean and edgy ambiance
The first anniversary is something very special. Much has already been experienced together, much is still hidden in the future. But the marriage itself is still young, the feeling of the wedding still so close. A wonderful feeling, this tingling, which is worth being refreshed  again and again.
An exclusive shoot like that of Patricia and Gabriel with passionate photographer Nathalie Cheng is one opportunity to indulge in old memories and create new ones.
At the Japanese restaurant Shinmai in Oakland, the creative team found a suitable place for this occasion. Its clean, almost industrial ambience with dark and at the same time light-flooded corners offered every scene the perfect background.
It was only through this interaction that creative director Jessica of Blushing Joy Events was able to bring out the powerful colors of Hawthorn Flower Studio's wild-looking flower arrangements and emphasize the rather restrained Love Notes Paper stationery.
Only for the bride herself, it did not seem to make any difference against which background she poses. In her modern but feminine dress by Loho Bride she always looked stunning.
So let yourself be inspired and revive forgotten emotions! Nathalie Cheng captivates us with her magical pictures.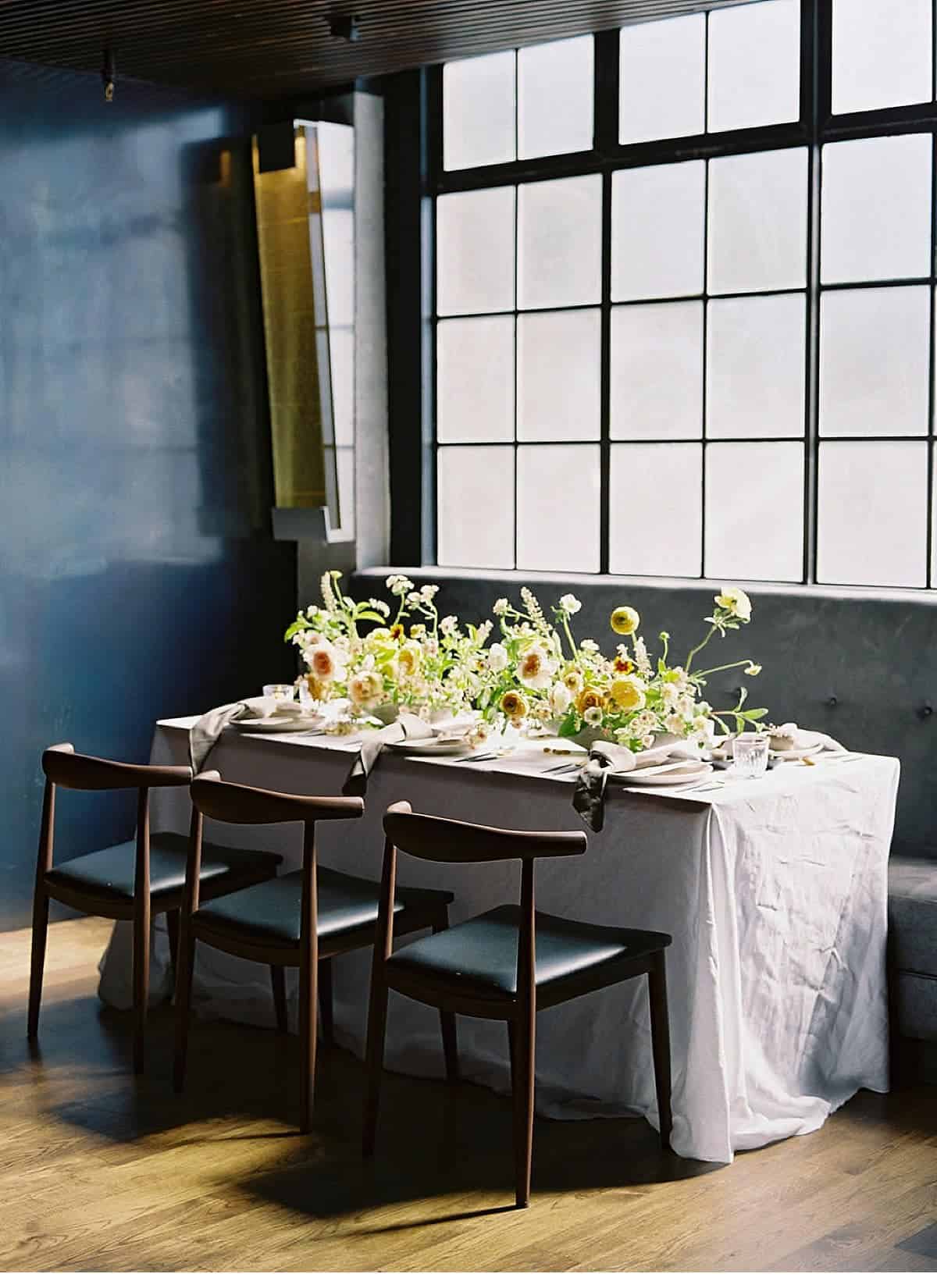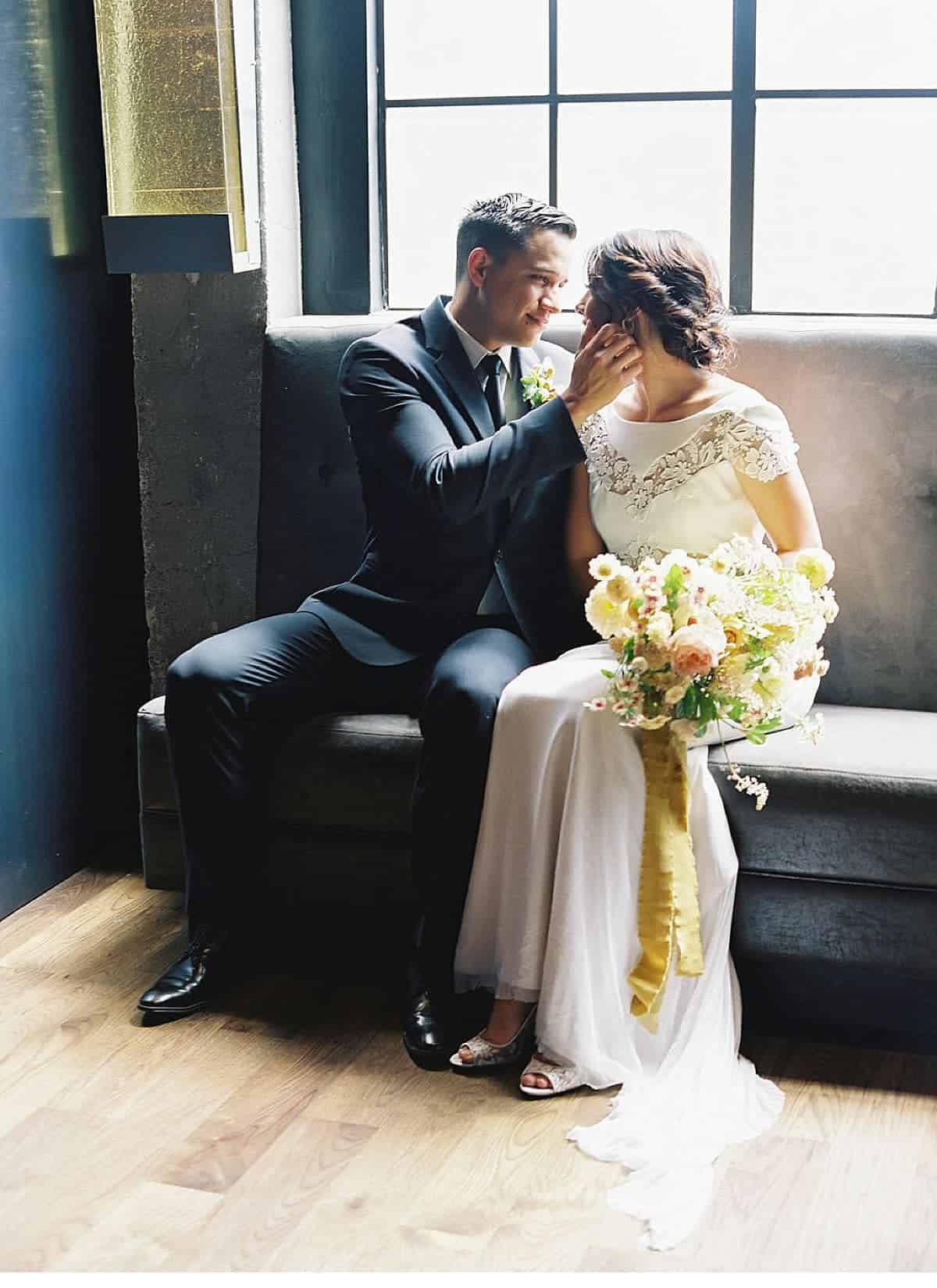 PHOTOGRAPHER: Nathalie Cheng Photography
CREATIVE DIRECTION AND STYLING: Blushing Joy Events
FLORAL DESIGN: Hawthorn Flower Studio
MAKE-UP AND HAIR: Aimee Makeup Artistry
VENUE: Shinmai
LINENS: La Tavola
TABLETOP RENTALS: Theoni Collection
STATIONERY: Love Notes Paper
RING: Gem Breakfast
WEDDING GOWN: Loho Bride
SUIT: The Black Tux
MODEL: Patricia