Aparte muse of love
In a world that seems to be spinning faster and faster, Fine Art takes on the function of a pause button. Its arguments are feather-light, aesthetic and minimalist. As if by itself, one pauses and enjoys. What one sees fascinates and inspires, strengthens and confirms, encourages and inspires. In fine art, art reaches unimagined spheres, increases in aesthetics and style immeasurably.
As here, when the eye of the beholder is gently drawn to the striking beauty and the enchanting splendor of the flowers and is allowed to enjoy the harmony of the color palette. We marvel at the symbiosis of the romantic wedding dress and the stylish styling of the graceful bride, perfectly complemented by the delicate pink tones of the bridal bouquet by Dana Flanik of The Floral Theory.
It is the way the few elements interact with each other and complete the overall look. This source of inspiration was captured in a seductive imagery by stunning photographer Tiffany Le.
.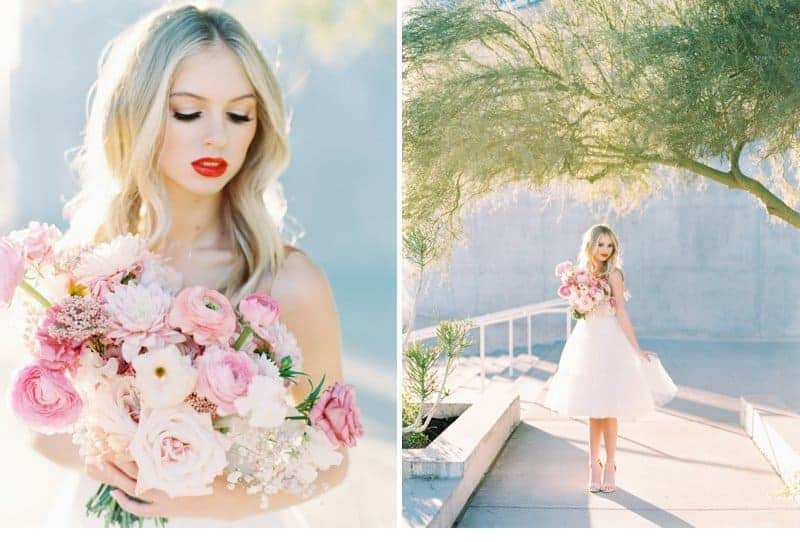 Photography: Tiffany Le Photography
Location: Arizona Science Center 
Makeup: Azure Schaffer
Hair: Sherry Watkins
Floral: Dana Flanik – The Floral Theory
Lab: Goodman Film Lab
Model: Aspen Schaffer