ART & ITALIANNESS
With unsurpassed female power, these artful bridal inspirations from Lake Como are brought to us by fine art photographer Elisabetta Marzetti. Proudly she revealed: "This styled shoot is the result of all-woman team work, realized inside one of the most luxurious villas in Lake Como: Villa Balbiano."
The Inspiration
When we look at her stylish and aesthetic images, we can almost imagine where the inspiration for this exciting project came from.However, she told us: "The inspiration for this work came from our common passion for art, beauty and the eternal."
A work of art, many unique pieces
Together with art director and stylist Sera Pozzoni of Sara Lou Wedding Design and the destination wedding planners of Event Concept she created a work of art in which, in addition to all its flawlessness, rationality also played an important role, as we learn."Every object on the table is 100% made in Italy; everything was tailor-made by hand for the shoot adding a unique value and making them become authentic objects of art. The flowers were planted and grown exclusively for the shoot by Olga Flowers Farm in its marvelous greenhouse. Then hung in a framework made by Siloh Floral – she also created magic with the bouquets for the bride and the table." photographer Elisabetta raves.
Especially amazing we find the changeability of the location as well as the gorgeous wedding dresses of each set. From simple to exciting to extravagant, the team worked their way from room to room, setting their own bar higher and higher with each one of them."The wedding gowns went from minimal to opulent. We started with a set shot inside the Villa's private pool until we arrived in the other rooms where the second and the third sets were shot with more opulent, luminous gowns."
The result
The result is completely to our taste: timeless with a modern touch and elegant with a hint of extravagance. "A styled shoot that embodies italianness, the uniqueness, and the absolute value of timeless beauty where every single detail has its own past, present and future…".
We could not have summed up this exceptional project more poetically and that is why we dismiss you with these words into the fantastic picture world of Elisabetta Marzetti!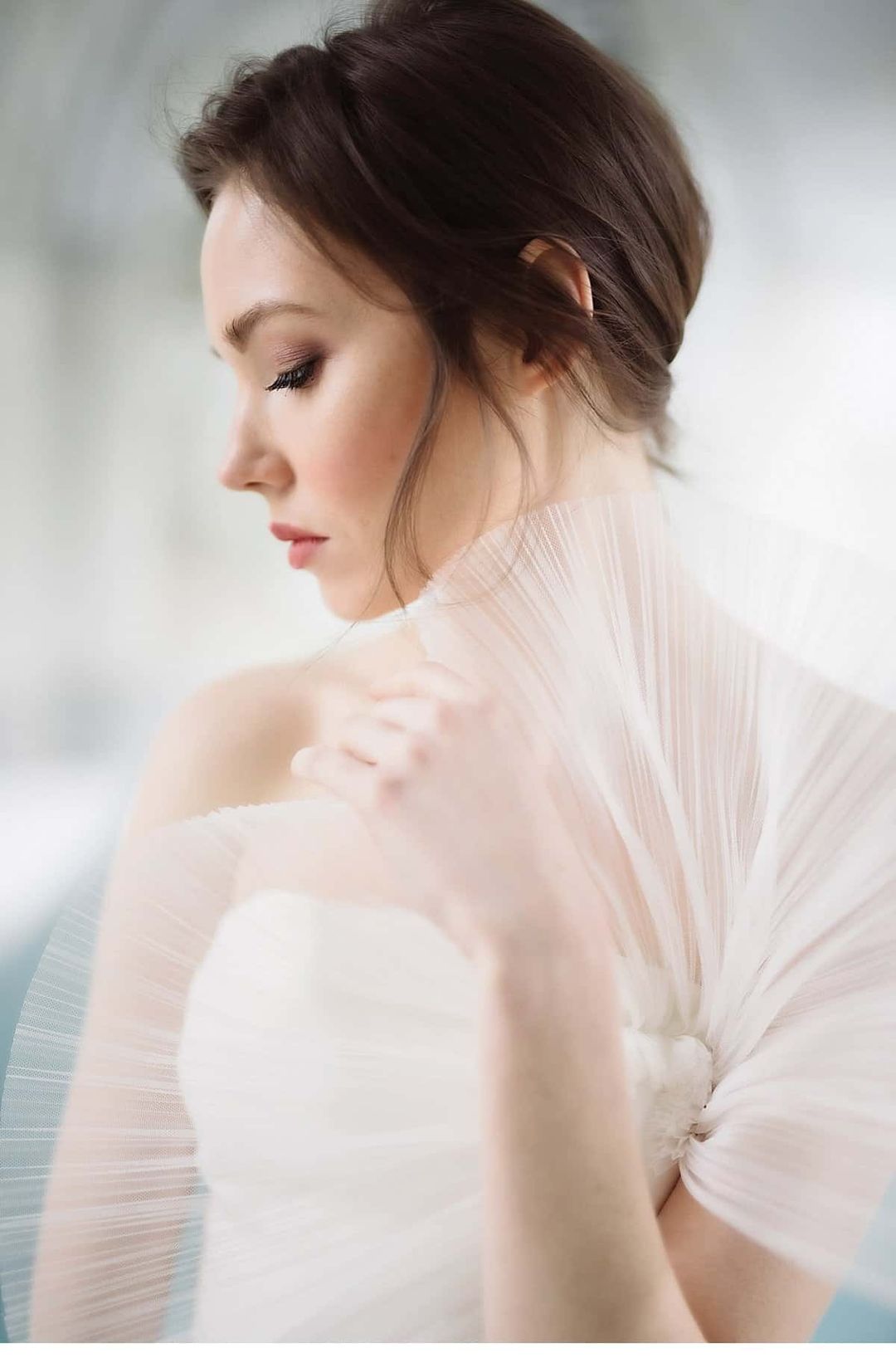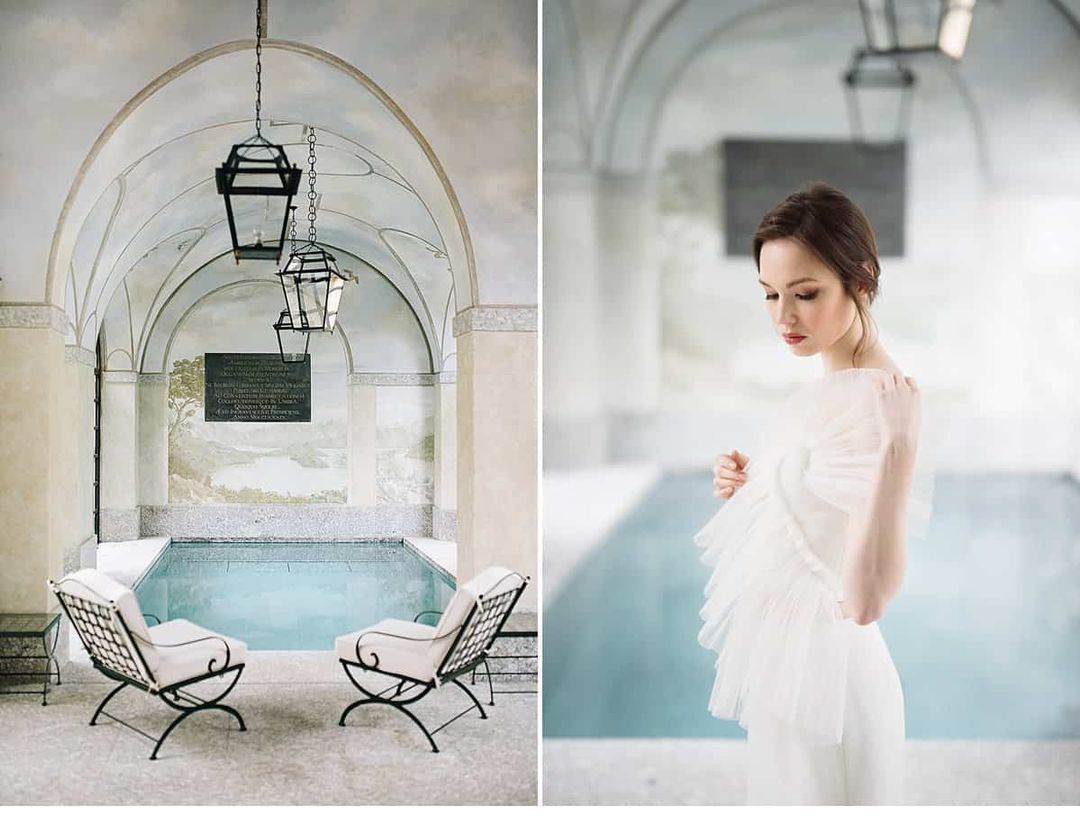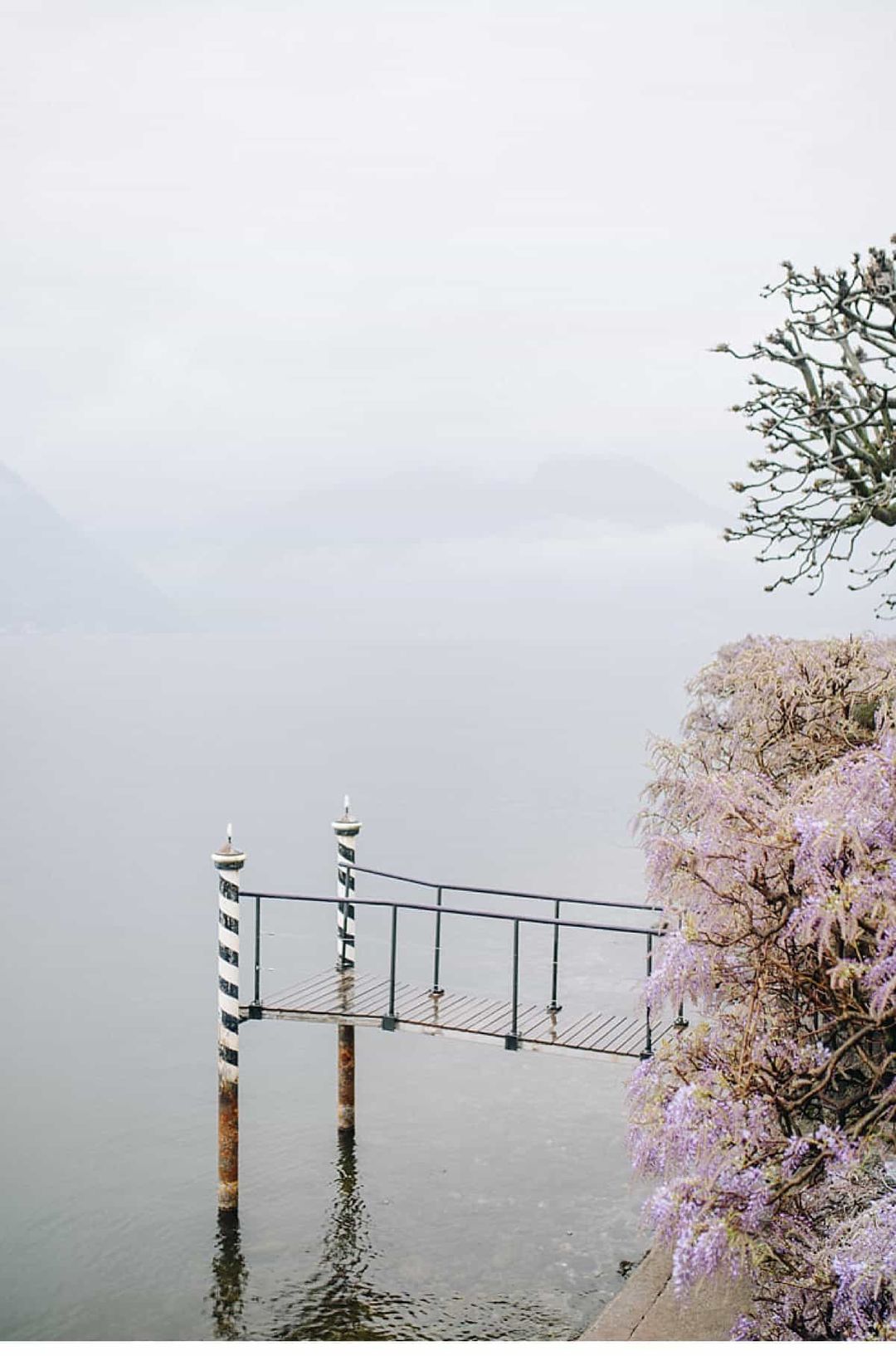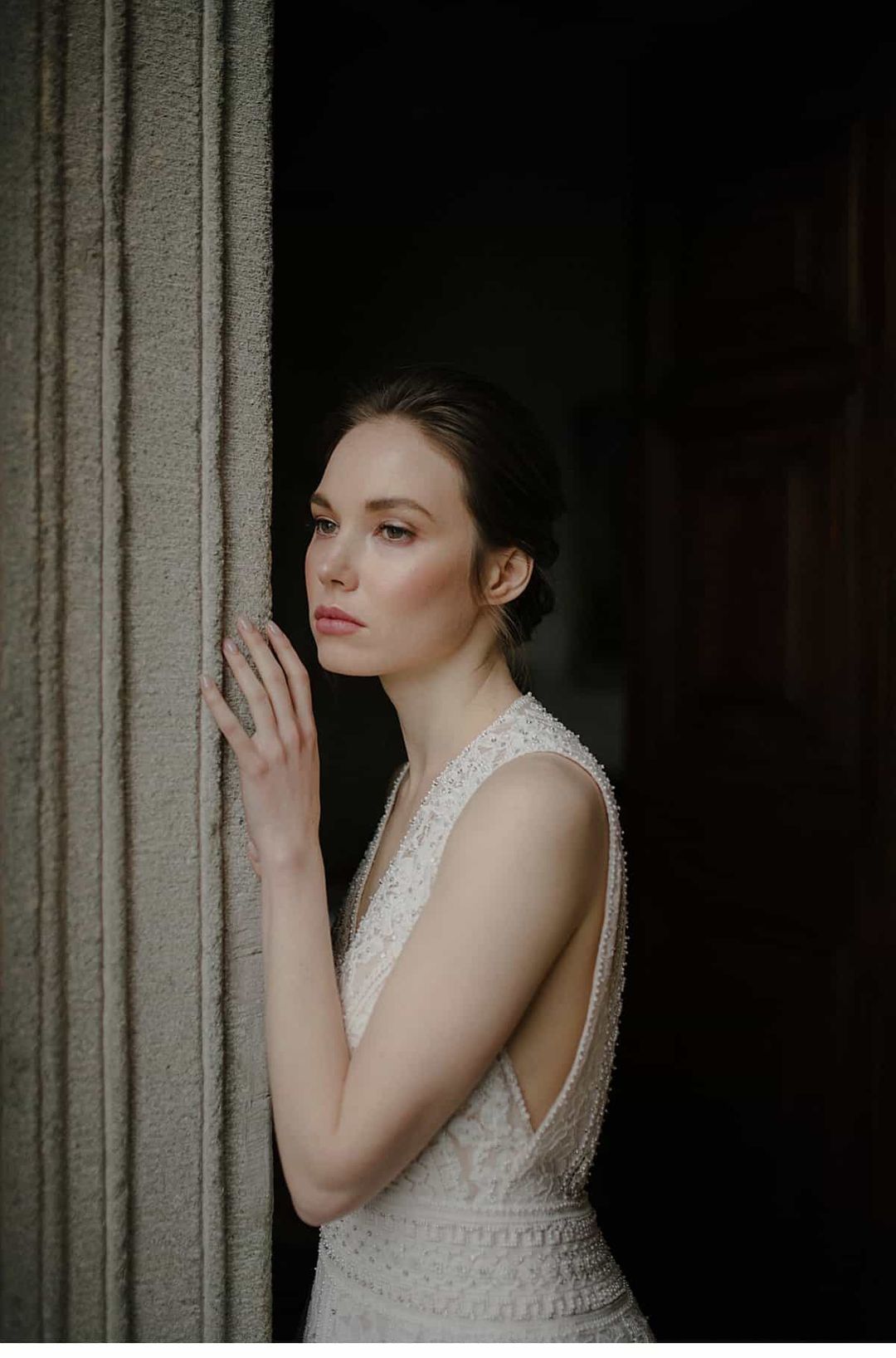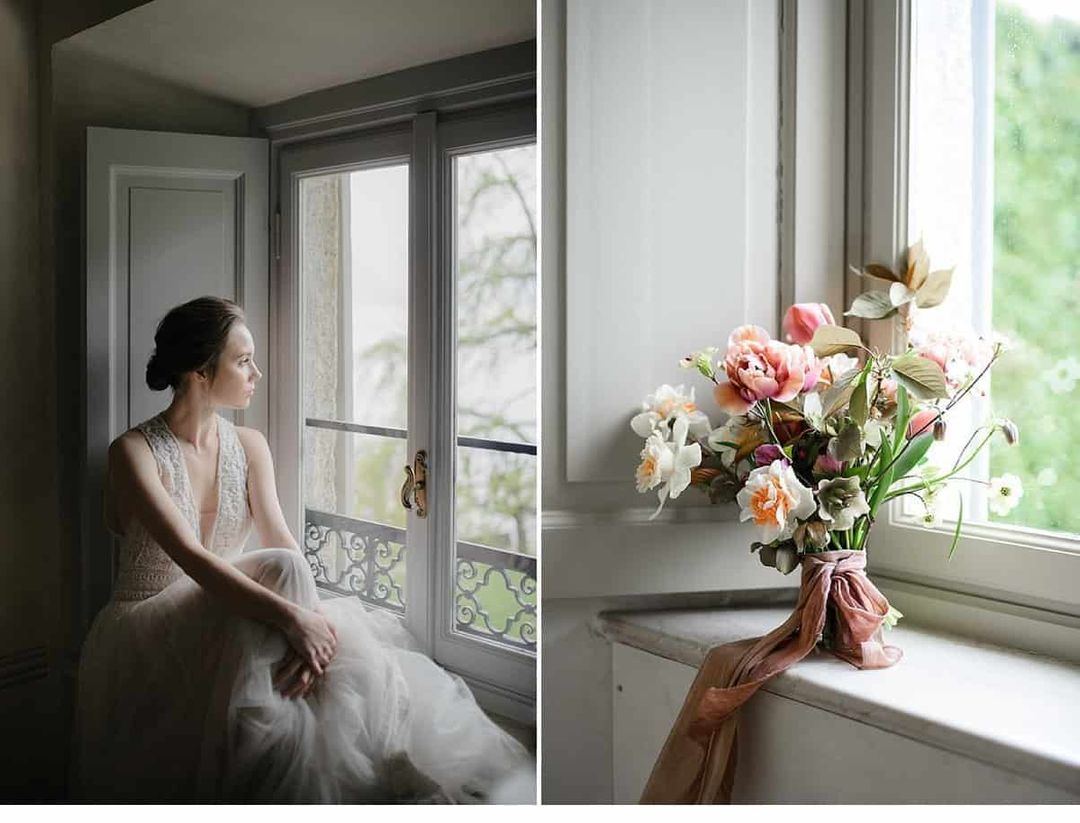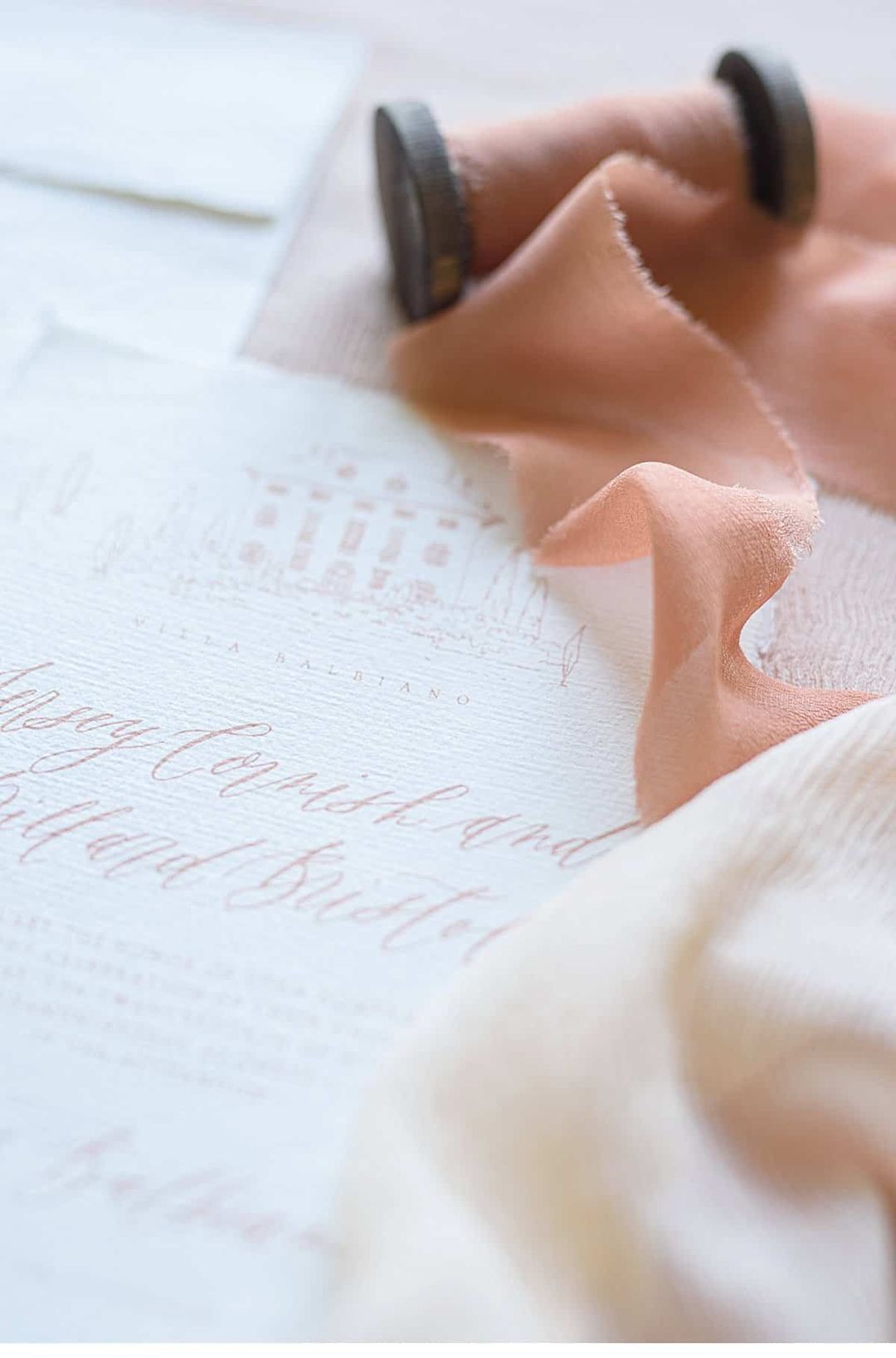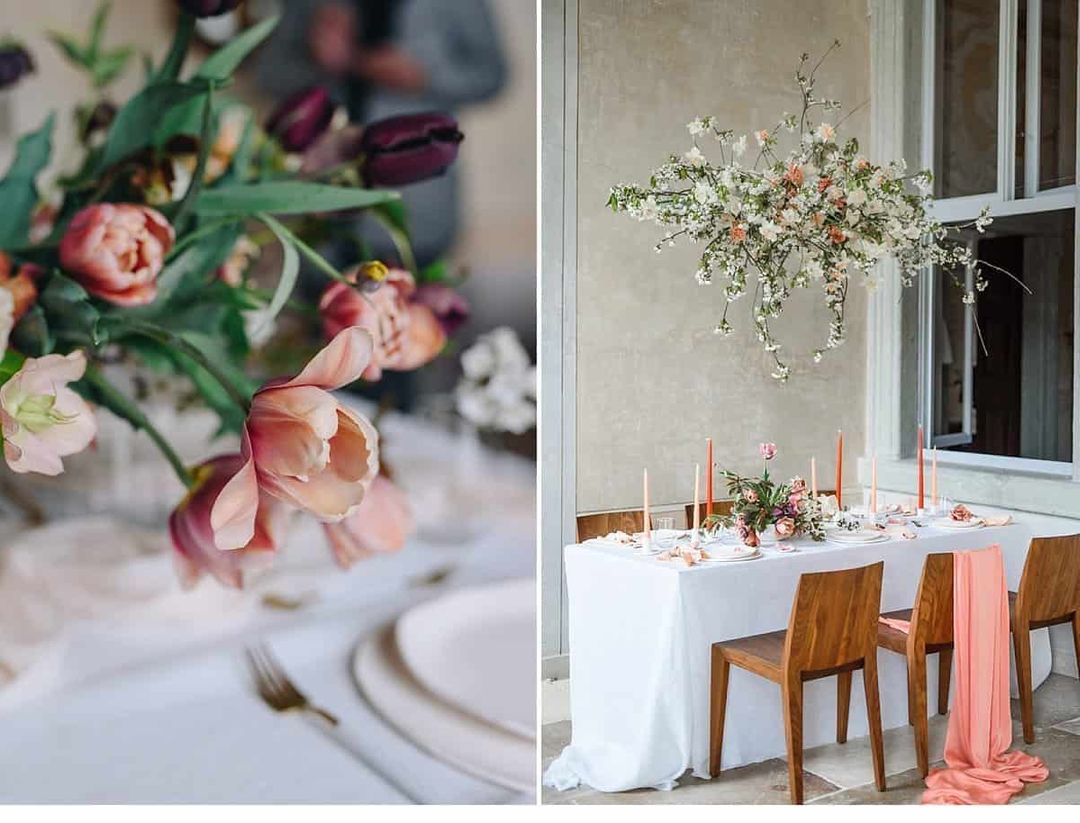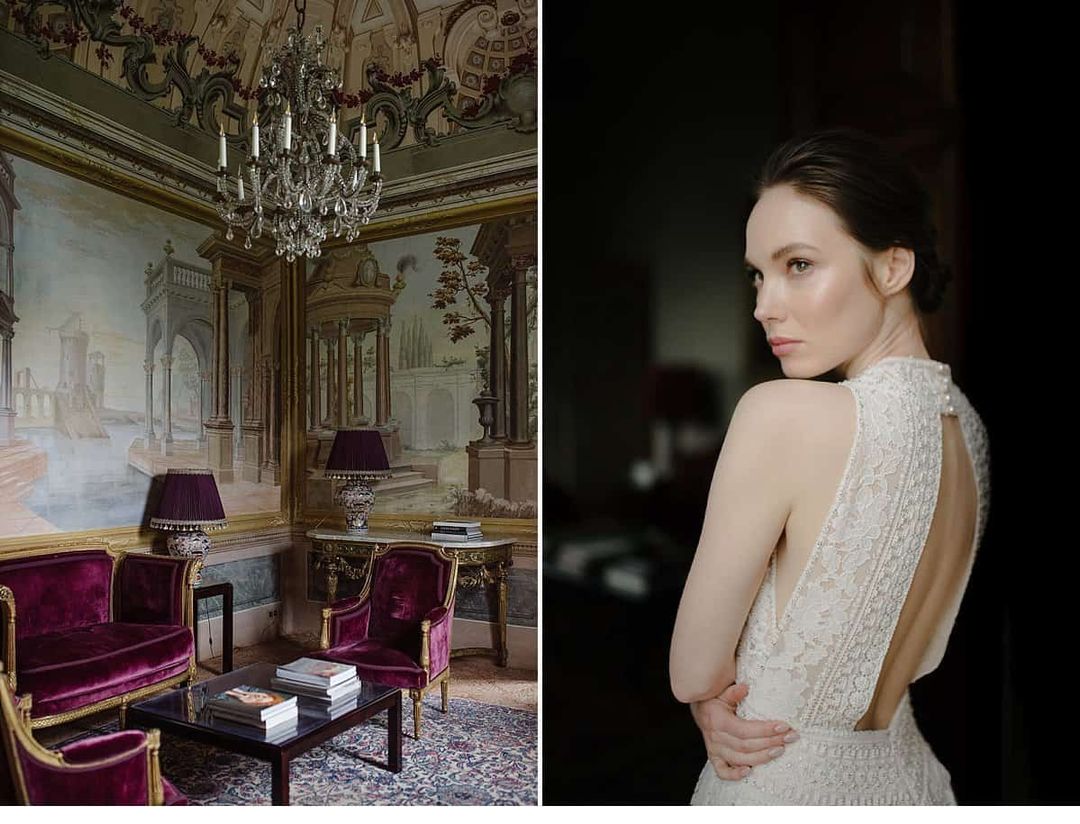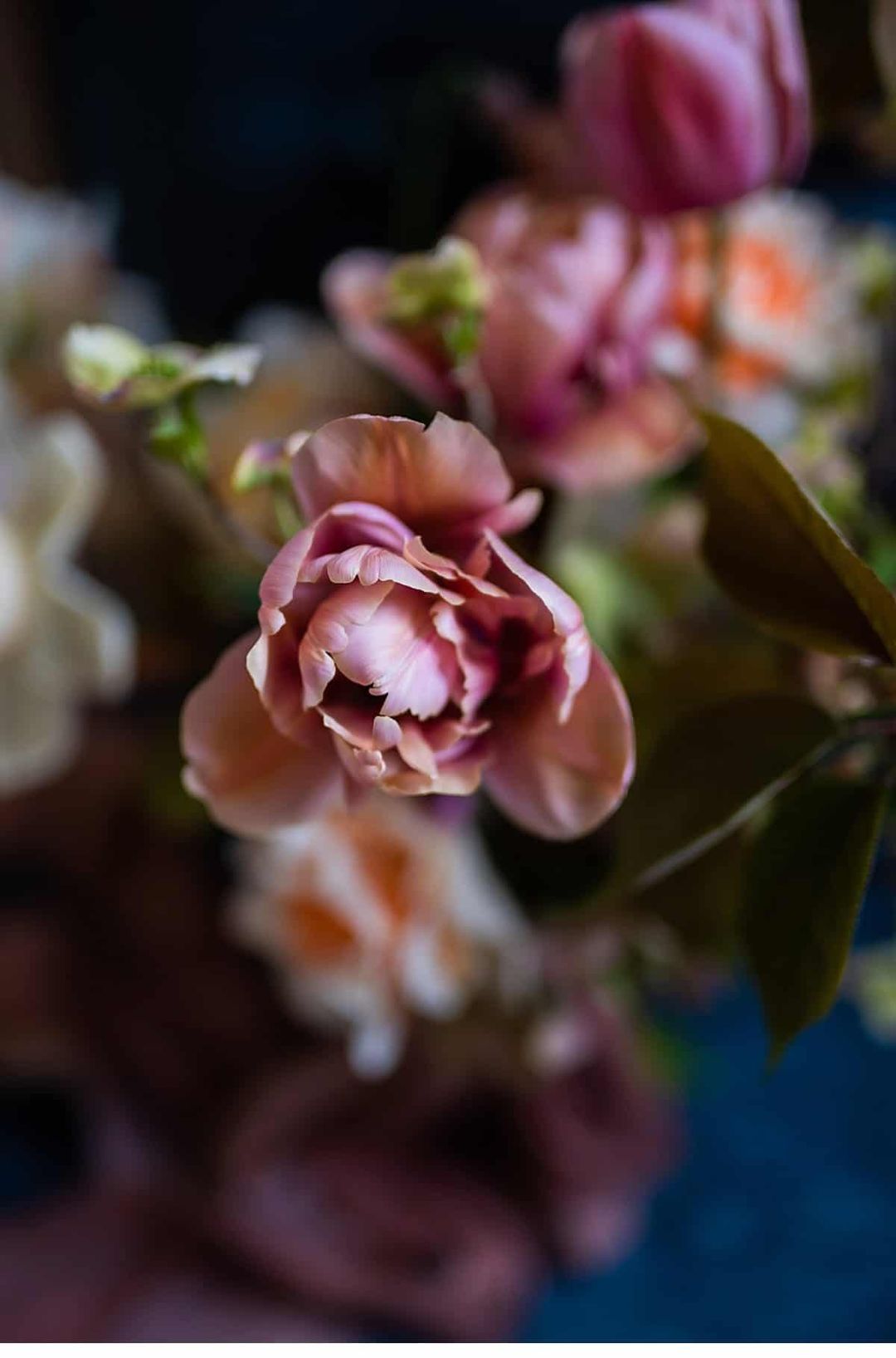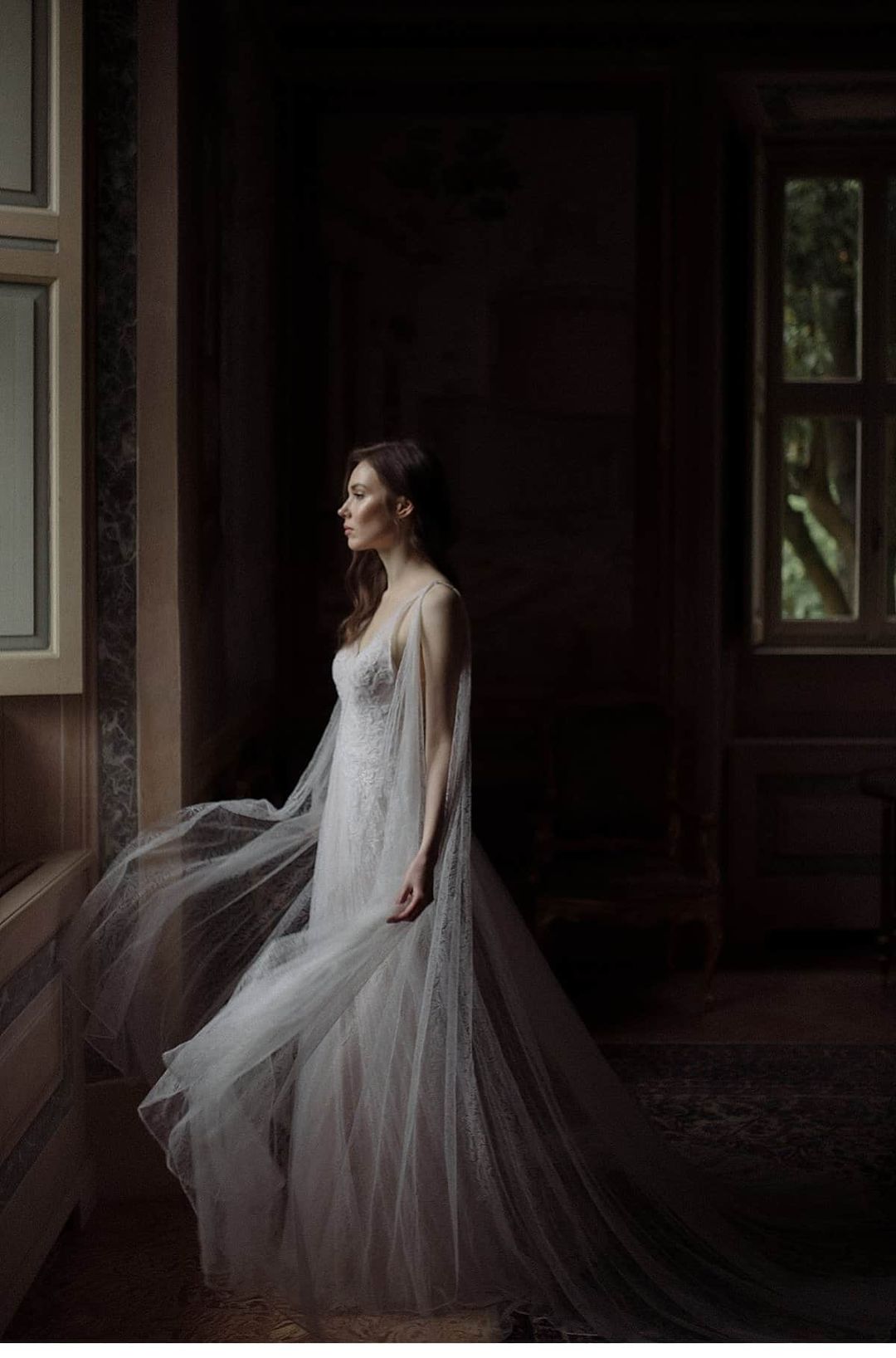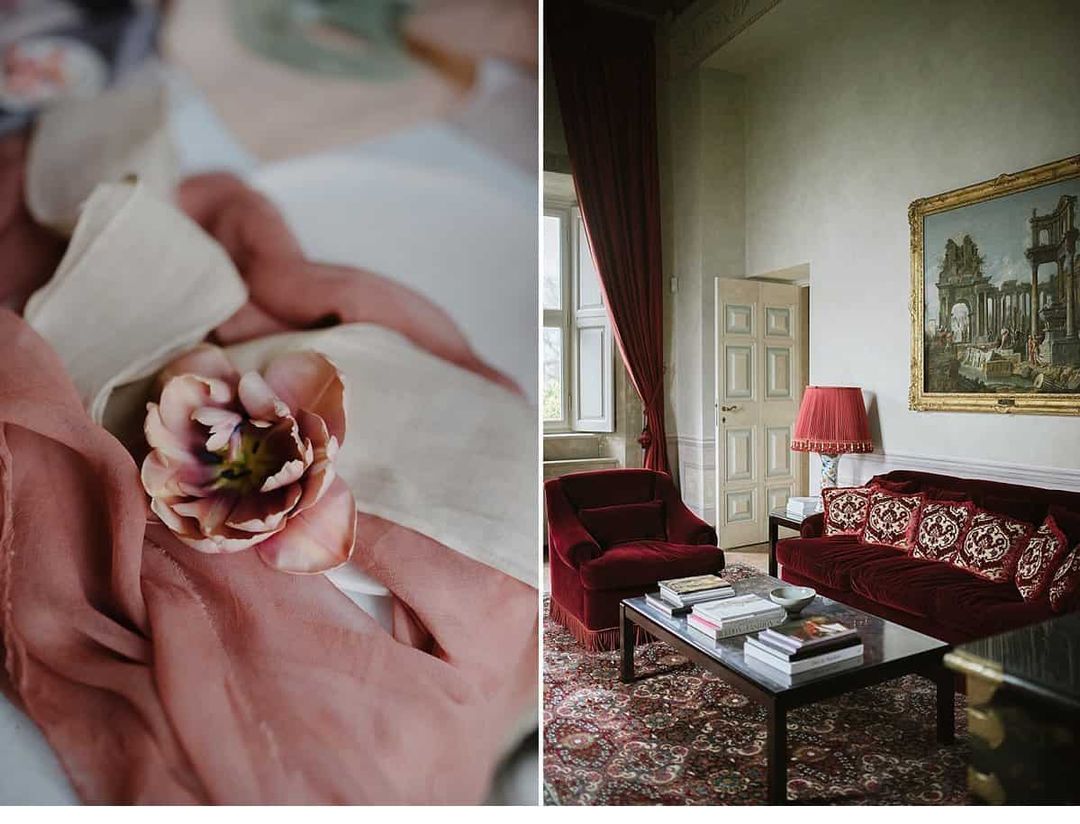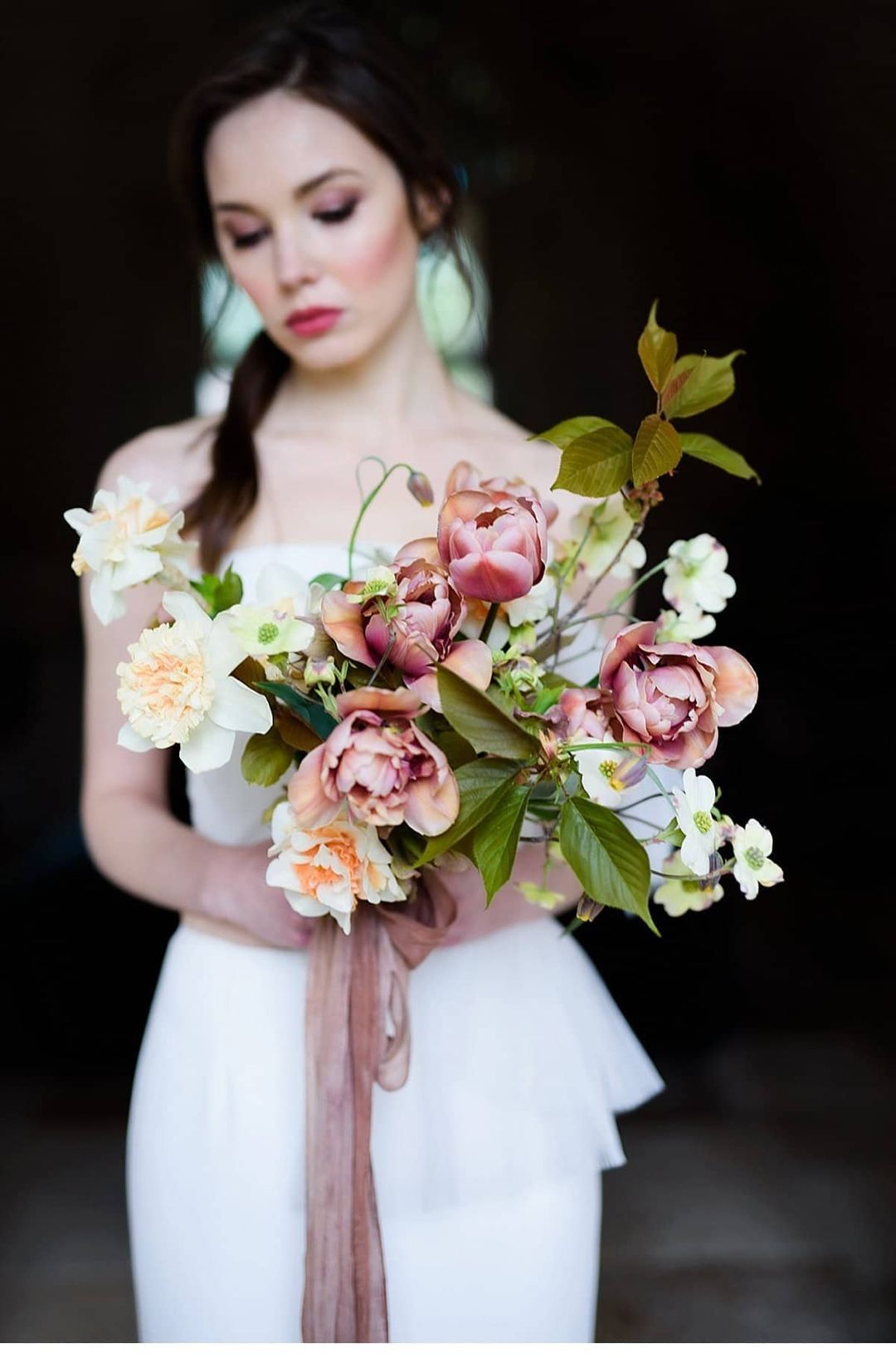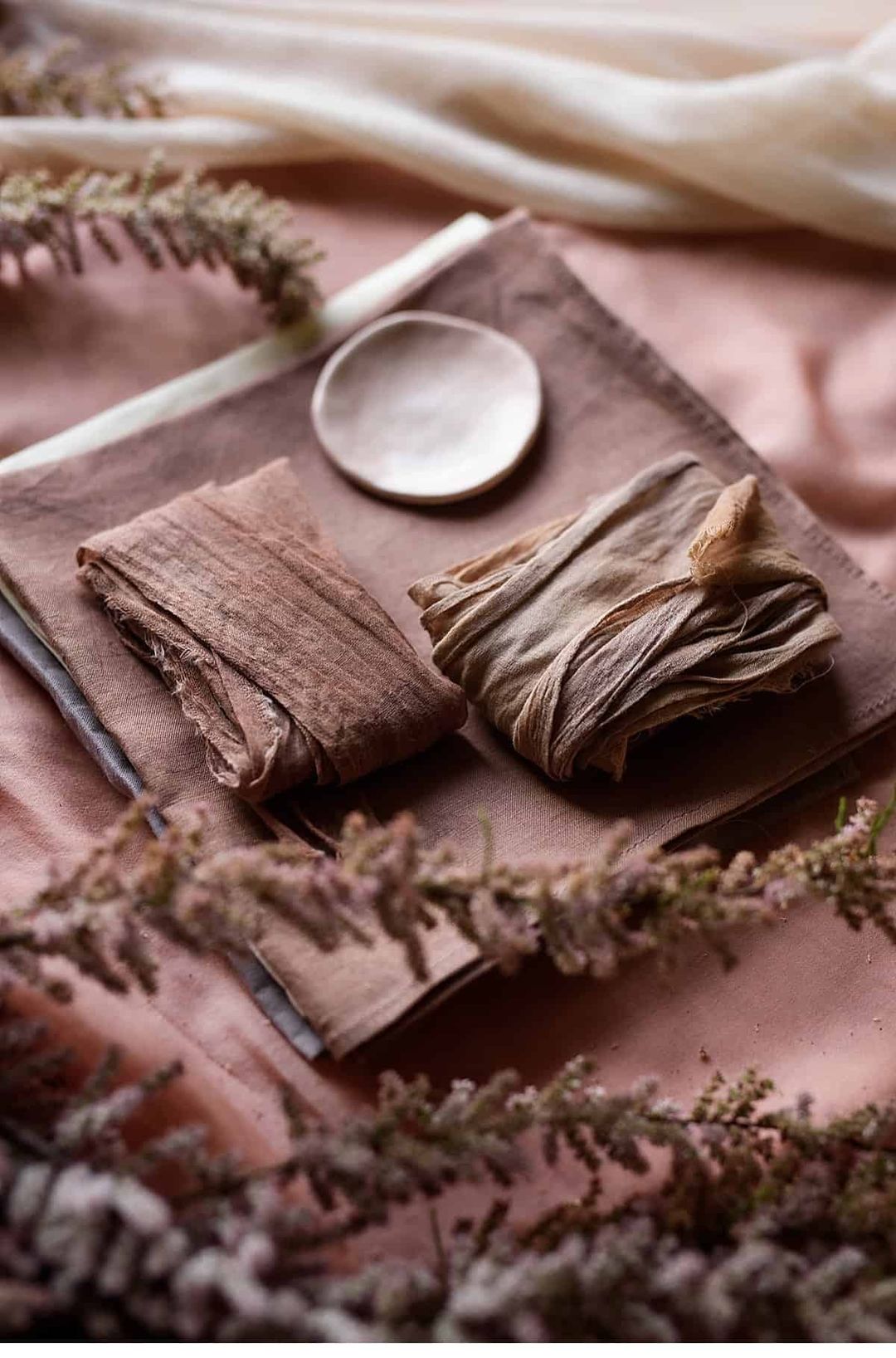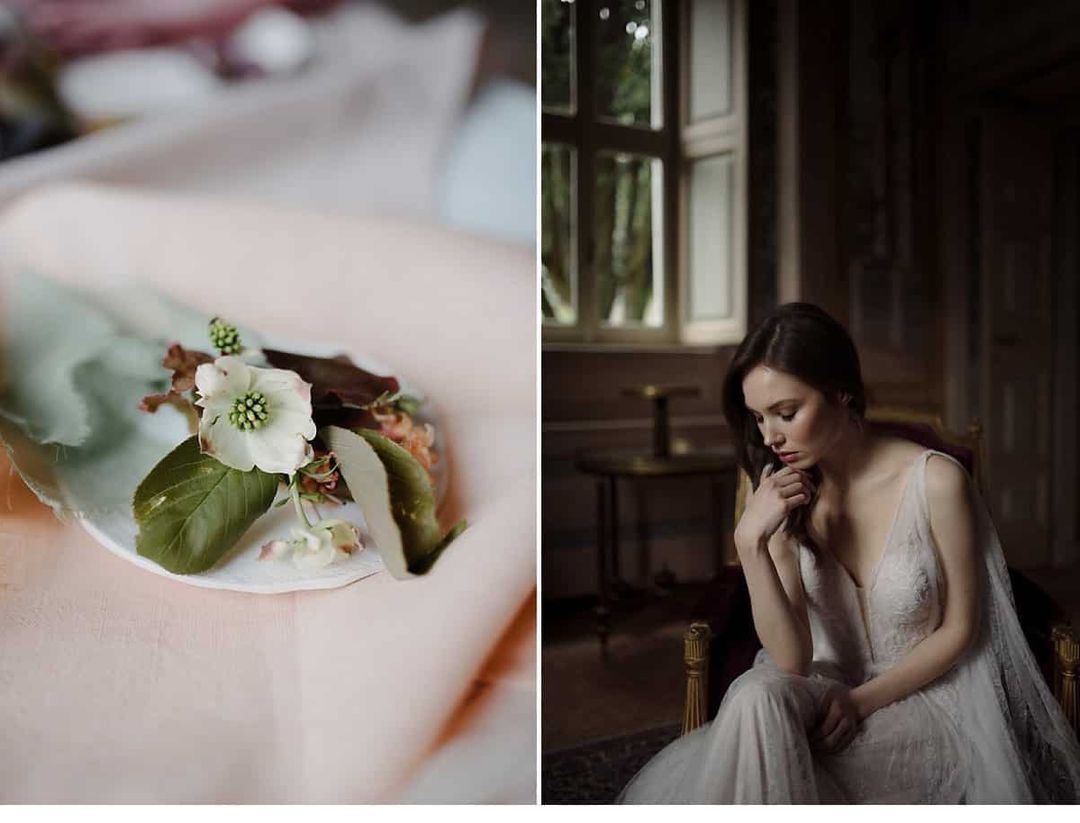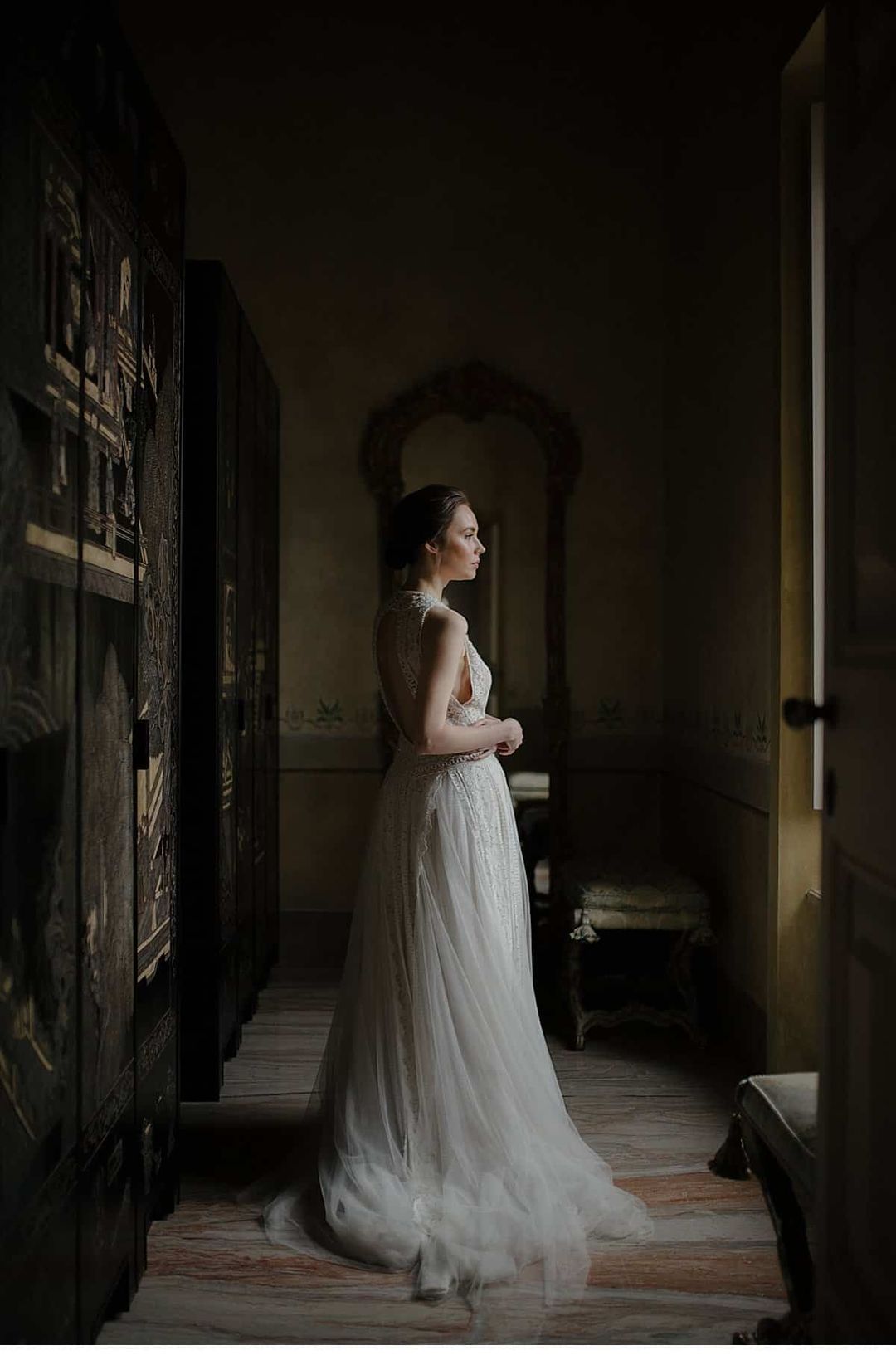 Photographer: Elisabetta Marzetti
Art director and stylist: Sara Lou Wedding Design
Floral Designer: Liz Griffith – Siloh Floral
Flowers: Olga Flowers Farm
Linens and plant dyed luxury textiles and ribbons: Fati Amor
Ceramics: Madlen Ceramics
Calligraphy and Illustration: Nicole Sprekelmann – Nicnillas Ink
Dress: New White
Dress and Shoes: Chic Nostalgia by Yoliah Spose
Destination Wedding Planners: Event Concept Italy
Jewels: Alighieri
Rentals: Latini Design
Muah: Ruslana Regi and Paola Bianchera
Venue: Villa Balbiano, Lake Como
Model: Ksenia Nikulina, Elite Milan, MP Paris