Authentic and natural Honeymoon Session in Georgia
Surrounded by Georgia's picturesque nature, vineyards and turquoise waters, this striking couple's life now begins. Here they can take a breath, here they can switch off and enjoy.
The designers of Grey Chic Wedding created a modern and youthful honeymoon editorial that makes you want to travel to this beautiful country. Tanya Starling impresses with her photographic style. We discover her love for human connection in her light, soft and airy images and the authentic and natural poses.
From Tanya Starling: "The idea of the Honeymoon shoot is inspired by an elegant wedding couple which escapes to a splendid estate surrounded by vineyards in the middle of Kakheti region, Georgia. Georgia's climate can easily compete with French Provence or Italian Tuscany, early summer in Kakheti is filled up with fresh air and aromatic floral scents. The generous spirit of the land, rich culture and whole-hearted people of Georgia make it one of a kind experience and dream destination for many travelers and create an idyllic place for a romantic honeymoon to recharge yourself after a busy city life.
Vazisubani estate is a historical place and has been for decades a secluded escape for artists, writers and innovators. The place is a perfect location for unforgettable experience where the lovebirds cherish themselves with a perfect weather of early summer in Georgia, build their connection to the next level, unwind their minds and experience relaxing and playful time filling up their love tank for long years. Estate has own production of the famous Georgian wine Quevri, known for its Amber color and well-expressed tropical fruit and dried fig taste.
From the pool one can enjoy the stunning views of endless vineyards stretched out in the valley underneath Caucasian mountains.
Stylish décor of the pool area adds a note of royal accent to the scene. Refreshing drinks, citrus fruits, bride accessories create the complete look of the honeymoon story by the pool.
The newlyweds are young, ambitious and playful, they are shining and reflecting each other. The love sparkle is so obvious in each single look and touch. Perfect time to play, laugh, swim and after the sunset to unite together to enjoy the stunning view of Caucasusus mountains spread in the distance. The long life is ahead."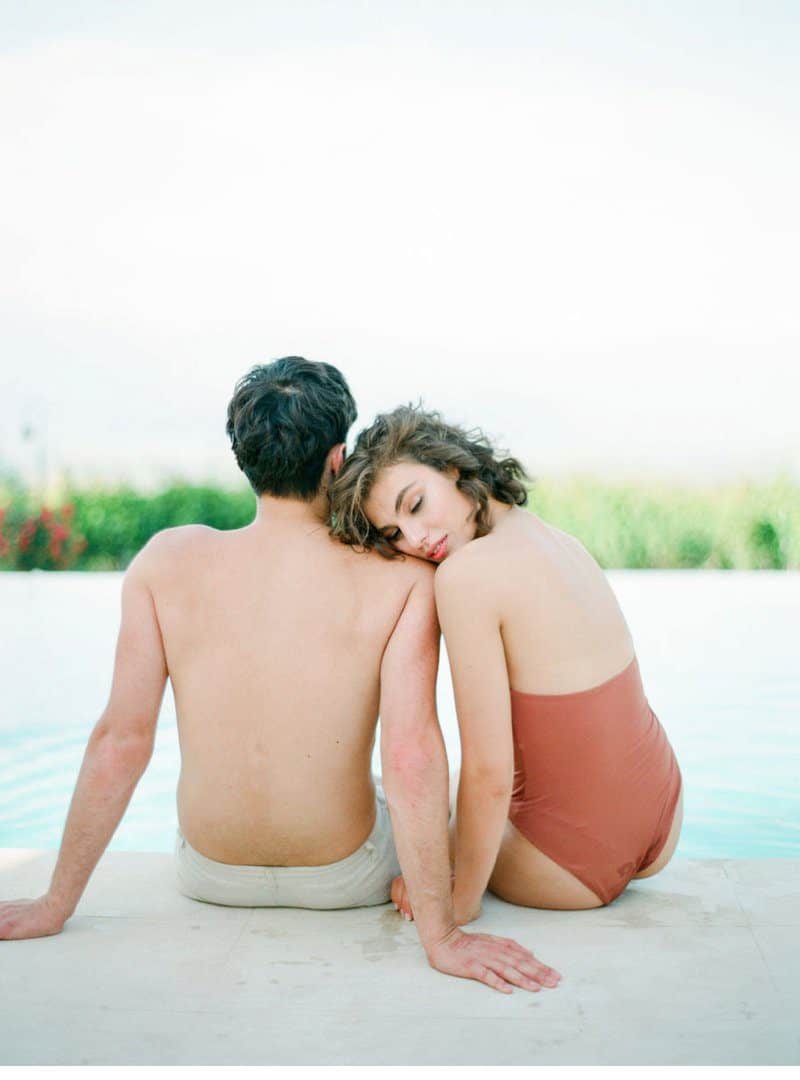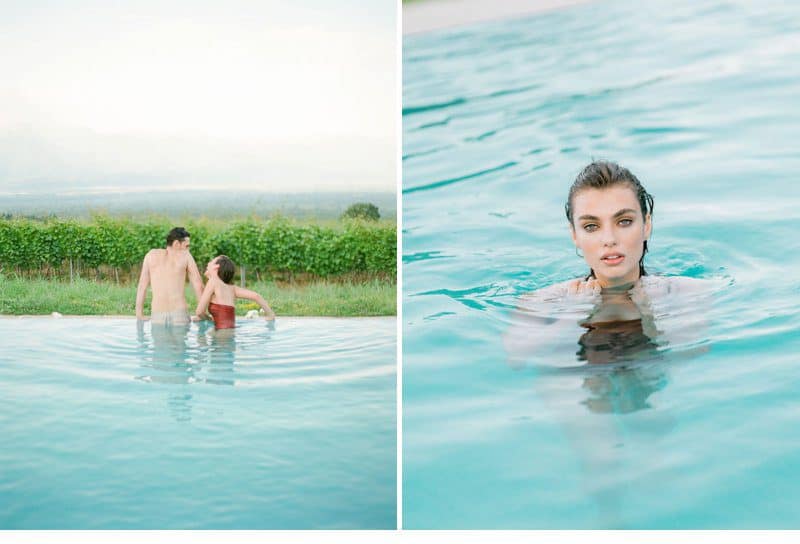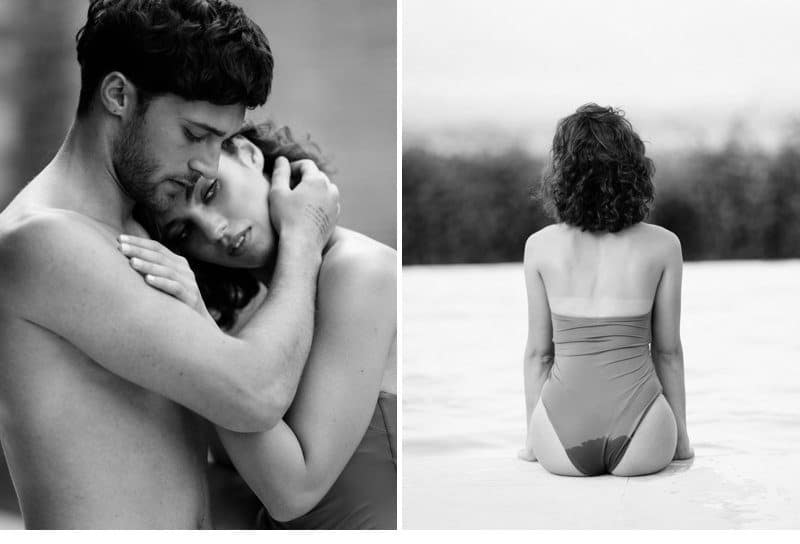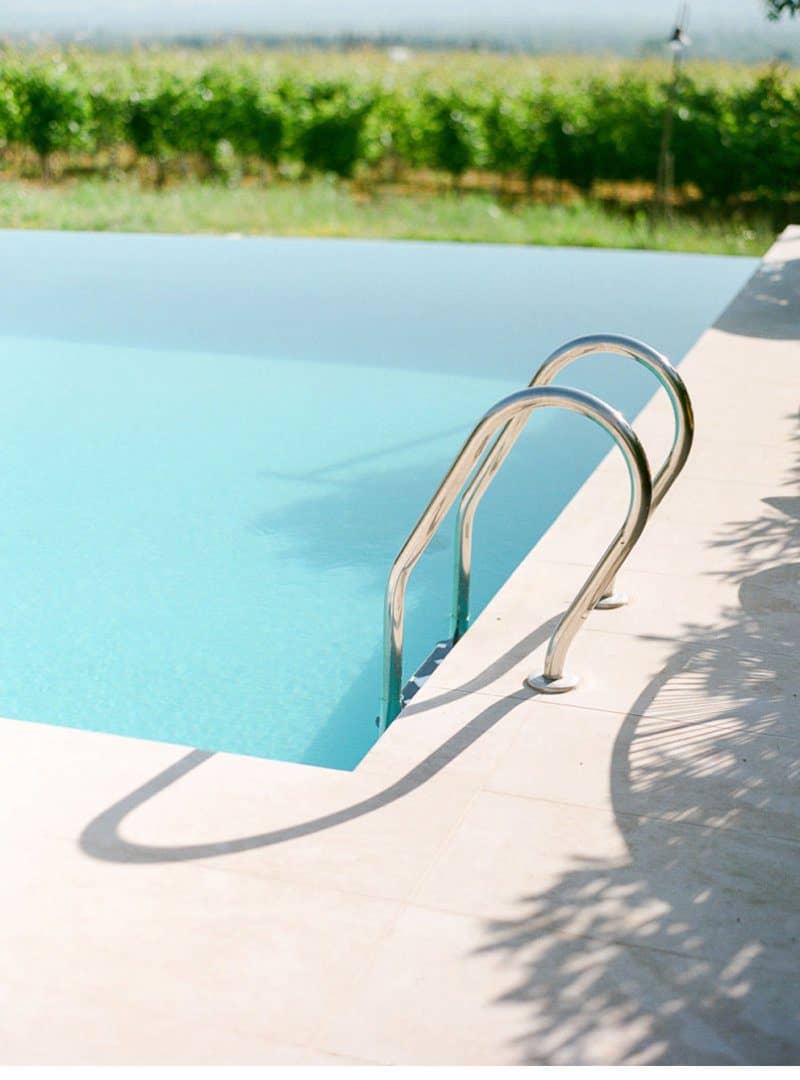 Concept, Planning, Style:  Grey Chic Wedding
Photo:  Tanya Starling
Workshop organizer: Tamara Gigola
Video: Goodevents
Muah: keune and Balmain
Newlyweds:  Tamara / Vazha.G  /  lookmodelsmanagement
Location: Vazisubani
FIlmlab: lighhousefilmlab