Awakening" ballet in Château Saint Georges
Nestled in a beautiful park, the magnificent estate of Chateau Saint Georges on the Côte d'Azur overlooks the medieval town of Grasse. The chateau has been called "Le Petit Versailles" and is a landmark in the south of France, built by the famous perfumer Leon Chiris. The region is characterized by beautifully situated villages and rolling hills covered with olive trees.
This magnificent castle was the inspiration for an enchanting editorial planned and executed by La Blonde et le Barbu Design and Hedhera Wedding. With the dancers of the Ecole de danse de Rocbaron, they staged a unique concept designed with attention to detail and a sense of aesthetics.
Authenticity, gentleness, poetry and delicacy are some of the main points that make up the photography of Thomas Audiffren aus. Also this time he inspires with his artistic imagery.
From La Blonde et le Barbu Design: "The colors that are just as subtle as they are bursting take on a wide palette of colors: from soft pale pink to the large lily of a deep pink, passing through the mauve of tulips with a yellow heart.
The main arch is of an Asian-Korean inspiration, in two separate parts, the floor looks like vegetal moss, and the branches in height accompanying the very natural movement in front of the sublime window of the large living room.
In keeping with the Versailles style and the gilding of the castle, the sofa is the place of fulfillment for young girls who adorn themselves in their most beautiful dress in an elegant and powerful floral decor.
A marvelous painting "the lucky coincidences of the Escarpolette" by Jean-Honoré Fragonard is illustrated above the bedroom door, evoking the freshness of our young dancers."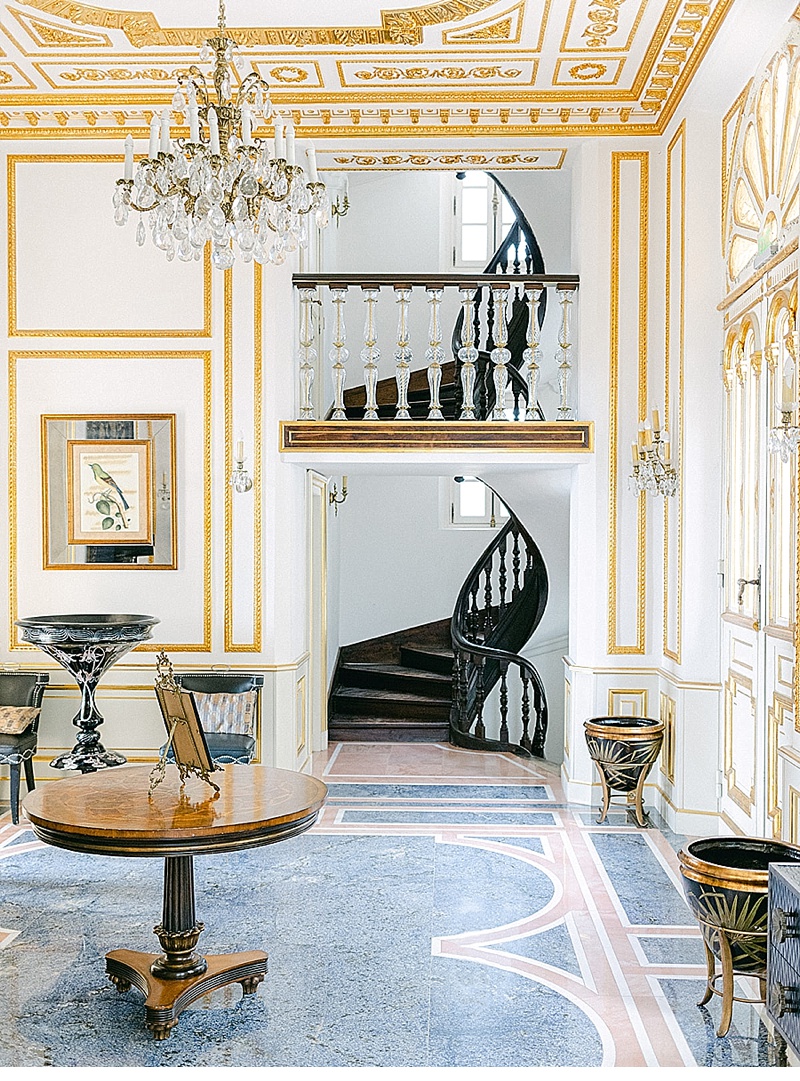 Artistic direction, Design & Floral : La Blonde et le Barbu Design
Photographer: Thomas Audiffren
Venue: Chateau Saint Georges
Wedding Planner: Hedhera Wedding
Filmmaker: Jino Agnelli
Make-up and Hair Artist: Amandine Baron
Gown: Mademoiselle Rêve création
Wedding Cake : Sadie May Cakes
Jewerly: Jonida Ripani
Stationery: Rue Vendome
Bride Shoes: Bella Belle Shoes
Watercolorist: Charmink Calligraphy
Models/dancers: Ecole de danse de Rocbaron