Awakening of Beauty
How do you make a small, intimate wedding stand out? It's all about the perfect location and bespoke design. It can be easy to take advantage of beautifully designed spaces for a day that's very special. However opting for creating a bespoke design to showcase your personality and beautiful love story will make your wedding much more meaningful and unique.
Petal & Twine is a creative studio in Ireland dedicated to eco-friendly, bespoke design and luxury. Inspired by fine art, poetry and nature, Gabi Kmitas Petal strives to ensure that all creations are authentic, meaningful and have a rare quality of craftsmanship.
From Gabi Kmitas Petal of Petal & Twine: "This year is a celebration of uniqueness, including weddings. A year that will have many steering away from tradition, prioritizing meaningful-intimate details that make a wedding unique. This will be a year where quality over quantity is cherished and weddings are planned with purpose. The past year proved us that love is the strongest force and love conquers all.
When we are planning the vibe for each wedding we want to emphasise what is important to the couple, while making sure that every detail compliments each element and creates a beautiful flow. Inspired by poetry and the extraordinary diversity of nature, we are excited to reveal – Awakening of Beauty.
Breathtaking feathery flora coming to life at The Abbey – an iconic period building transformed into this exclusive wedding venue.  Set in a historic chapel, our bespoke design carefully moulded the traditional with the modern and minimalism with luxury. The stationery design from Freckles & Fern is clean and simple, mixing traditional materials and modern aesthetics for a look of timeless elegance. The natural and artistic floral compositions were created with great sensitivity by The Wild Bunch.
We believe that every bride deserves two gowns. The first bridal look we created represents the strength and  power behind "Awakening of Beauty". The second look we styled was more bare with an open back dress representing the elegance and beauty of intimacy."

Photographer Ivana Patarcic proves her flair for style and elegance with her impressive images.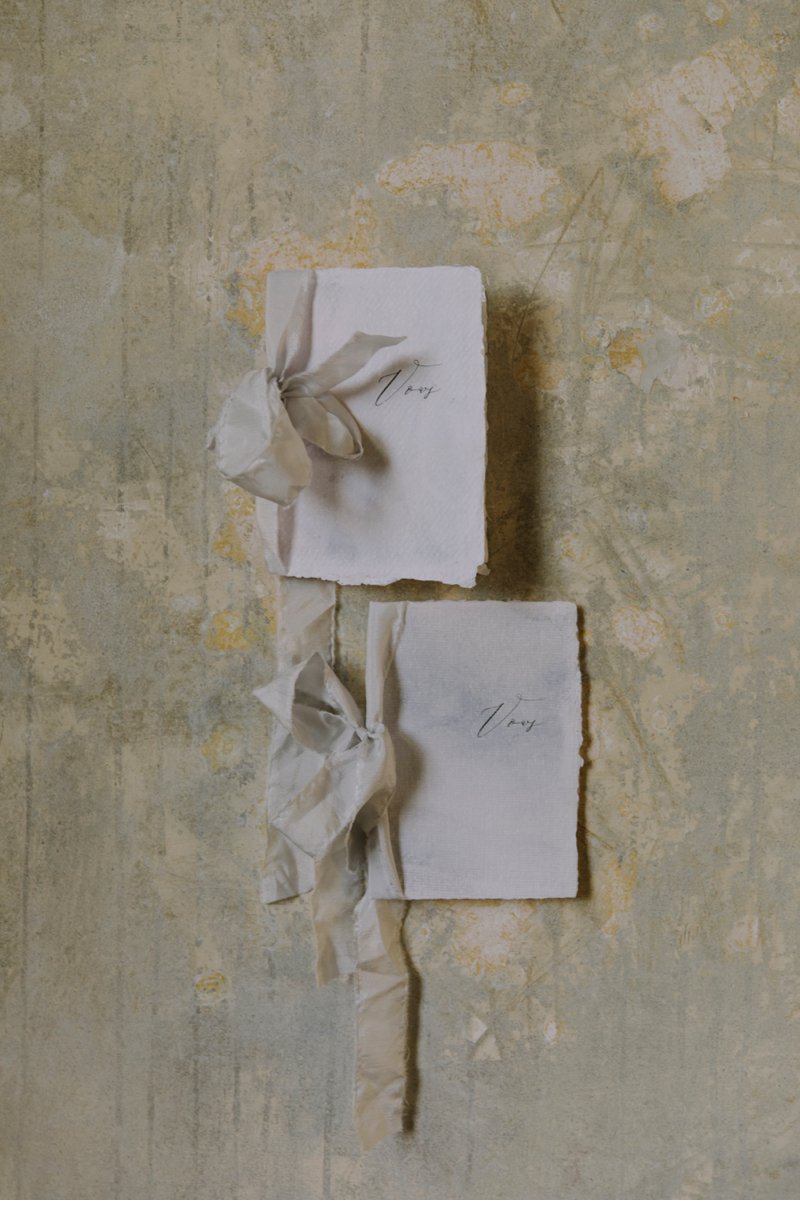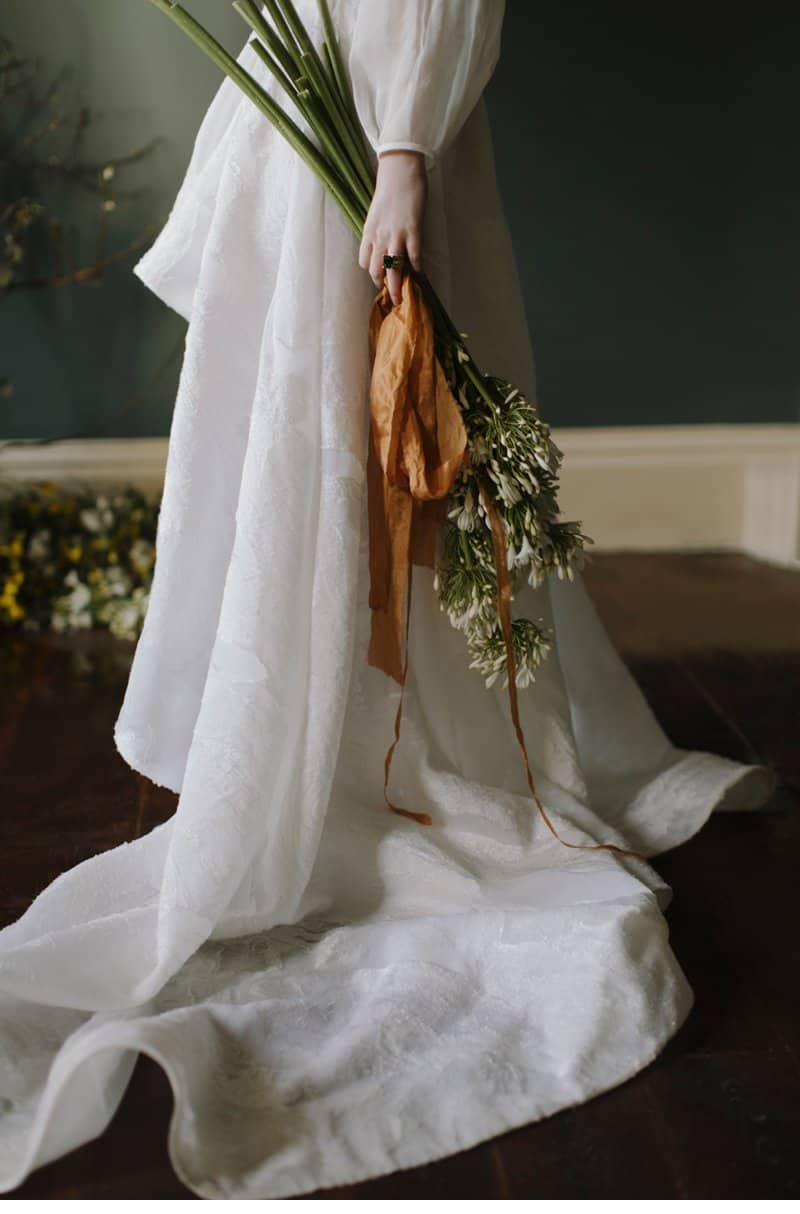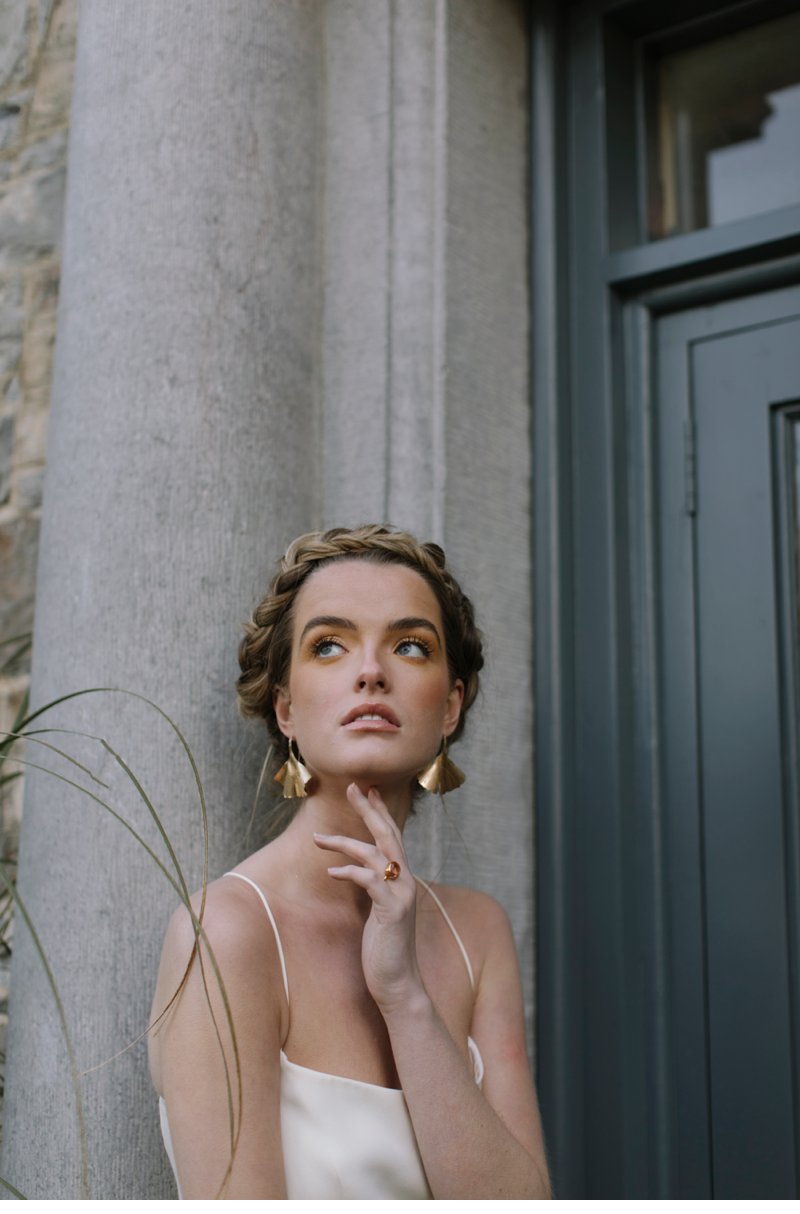 Creative Director & Stylist: Petal & Twine
Venue: The Abbey
Main Photographer: Ivana Patarcic
Photo/video: Darius Jakubauskas
Cake Artist: Cove Cake Design
Floral Design: The Wild Bunch
Hair Stylist: Maria Whiting
Make Up Artist: Julie Martin
Hair and Make Up Artist Agency: EFF Bridal
Stationery: Freckles & Fern
Dress and Jewellery Boutique: The White & Gold
Skirt Designer: Alexandra Grecco
Top and Dress Designer: Maria Fekih
Model: Avril Horgan