Awaking Beauty
Delicate transparency, sensual seduction and quiet passion, caught in the exciting game of contemporary history – this is Awaking Beauty, fine art bridal inspiration of a special kind.
Her beauty sleep seems to be well-made for the lovely bride. With each eye-blow, her beauty unfolds around another mu. Covered by a flowing negligee, she lolls in bed, squinting eagerly forward to this day.
Then it's time for her Getting Ready. Rara Avis' dazzling bridal gown is eagerly awaiting her to wrap her in a seductive touch of nothingness, with a lavishly embroidered, transparent top and a feather-light skirt with a graceful train.
One last look in the mirror, one last spray of perfume. A last, deep breath in the antique armchair, then the long-awaited first look is imminent.
Oh wow, this is another true styled shoot masterpiece created by the photographers Mila and Stephan of Vivid Symphony. Together with event planner Gabi from Marry in Love, they developed a remarkable fine art concept that is hard to beat in terms of grace and aesthetics.
For a successful implementation, they were looking for a venue at eye level, and found something really special. "The Villa Kontor, a wonderful place with 100 years of architectural history, combines like no other the grace of Awaking Beauty, with Chinese symbols and soft, muted shades of gray and deep blue as well as the luxury interior elements."they told us.  "For example, in the gently quilted textile wall, we found a uniquely warm backdrop for the bride's fine art boudoir shoot."
Floral Designer Die Blumenbinderei created dreamlike arrangements of roses, peonies, ranunculus and other floral beauties to match the pale nude tones of the bridal styling, while The Lisserei reinterpreted the color theme of the extraordinary location in the fantastic stationery.
All in all, a harmonious golden, forgiving, gray-blue thread with a touch of nude and glamorous accents, which was pursued consistently from the bride's first glance over the lovingly-covered marble table to the redeeming first kiss of the bride and groom – as the impressive images of Vivid Symphony prove here.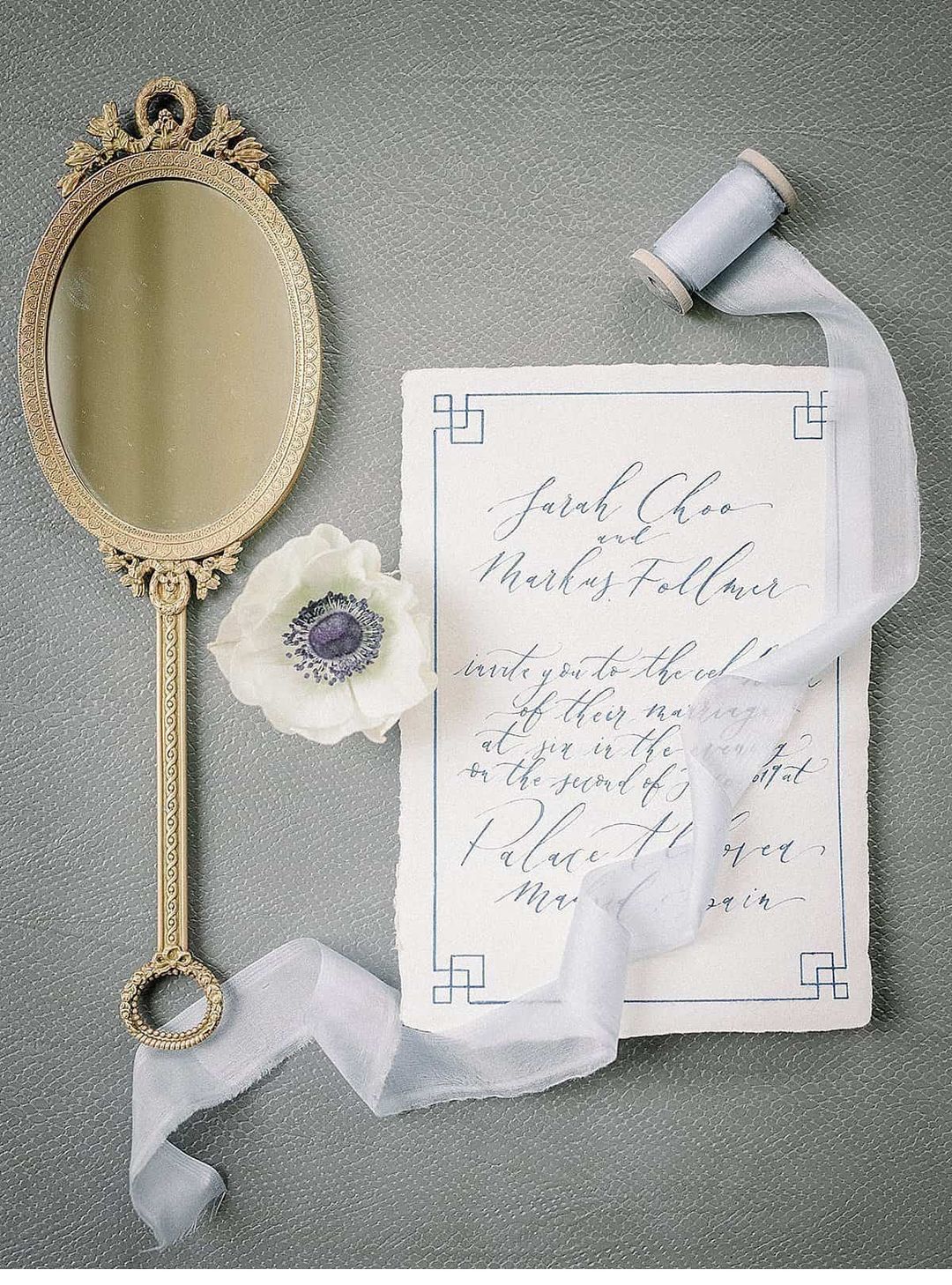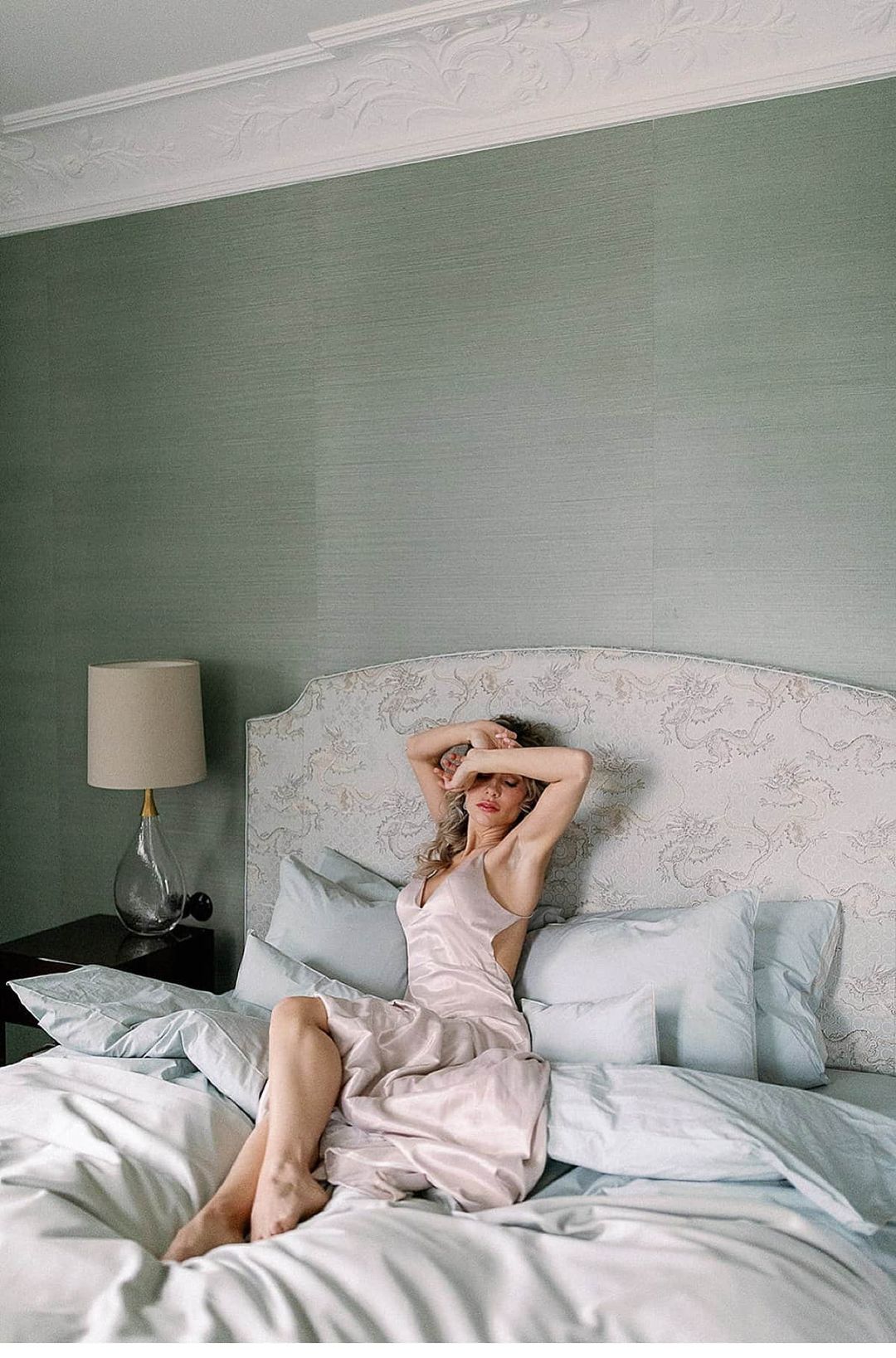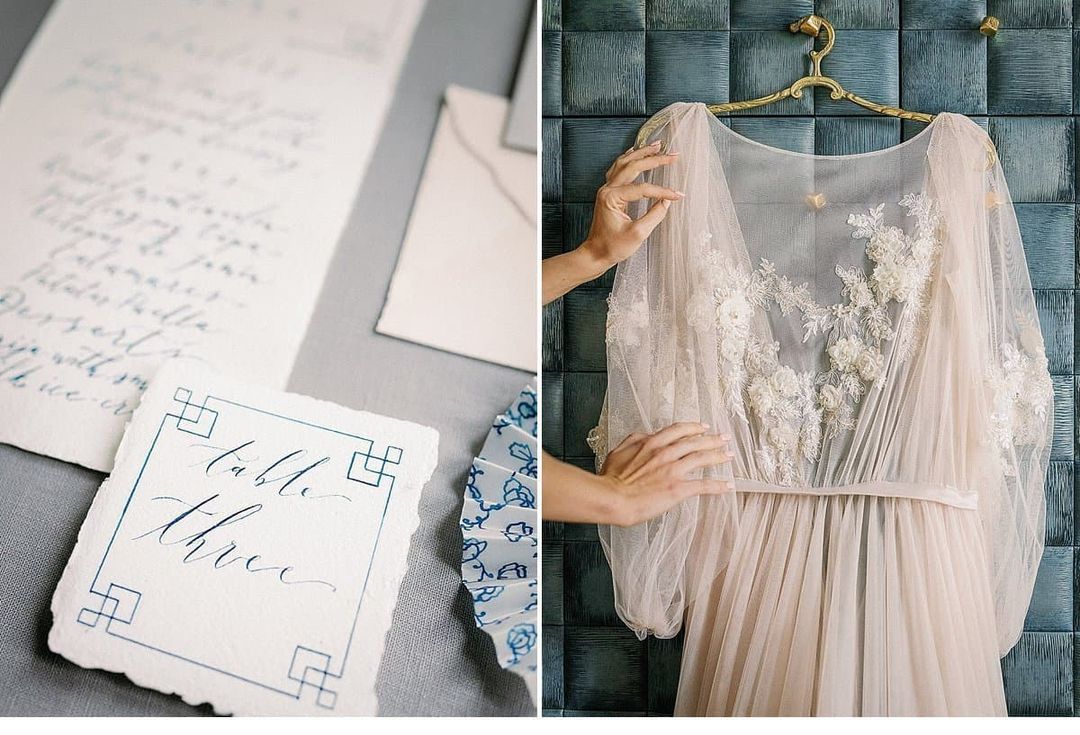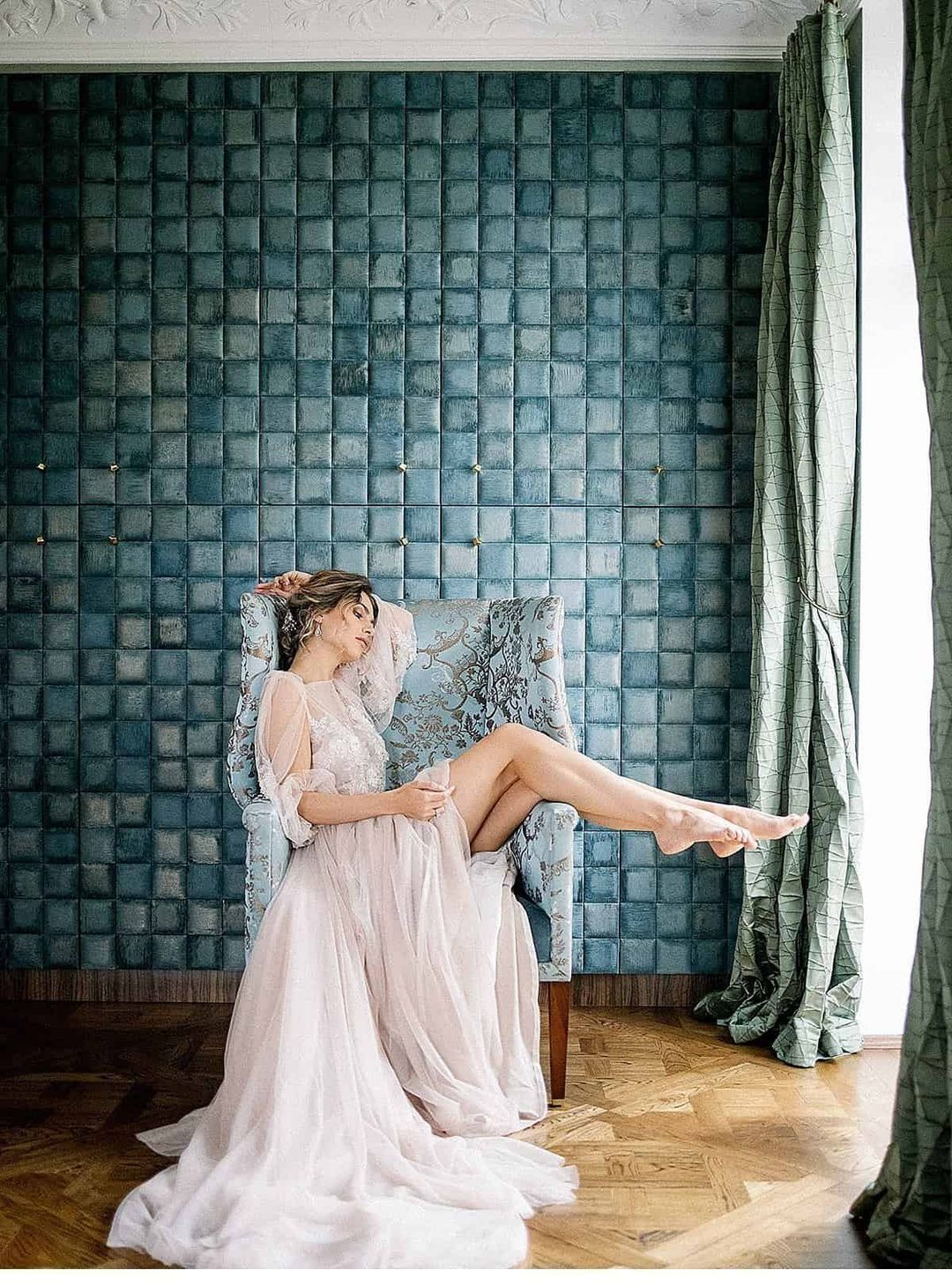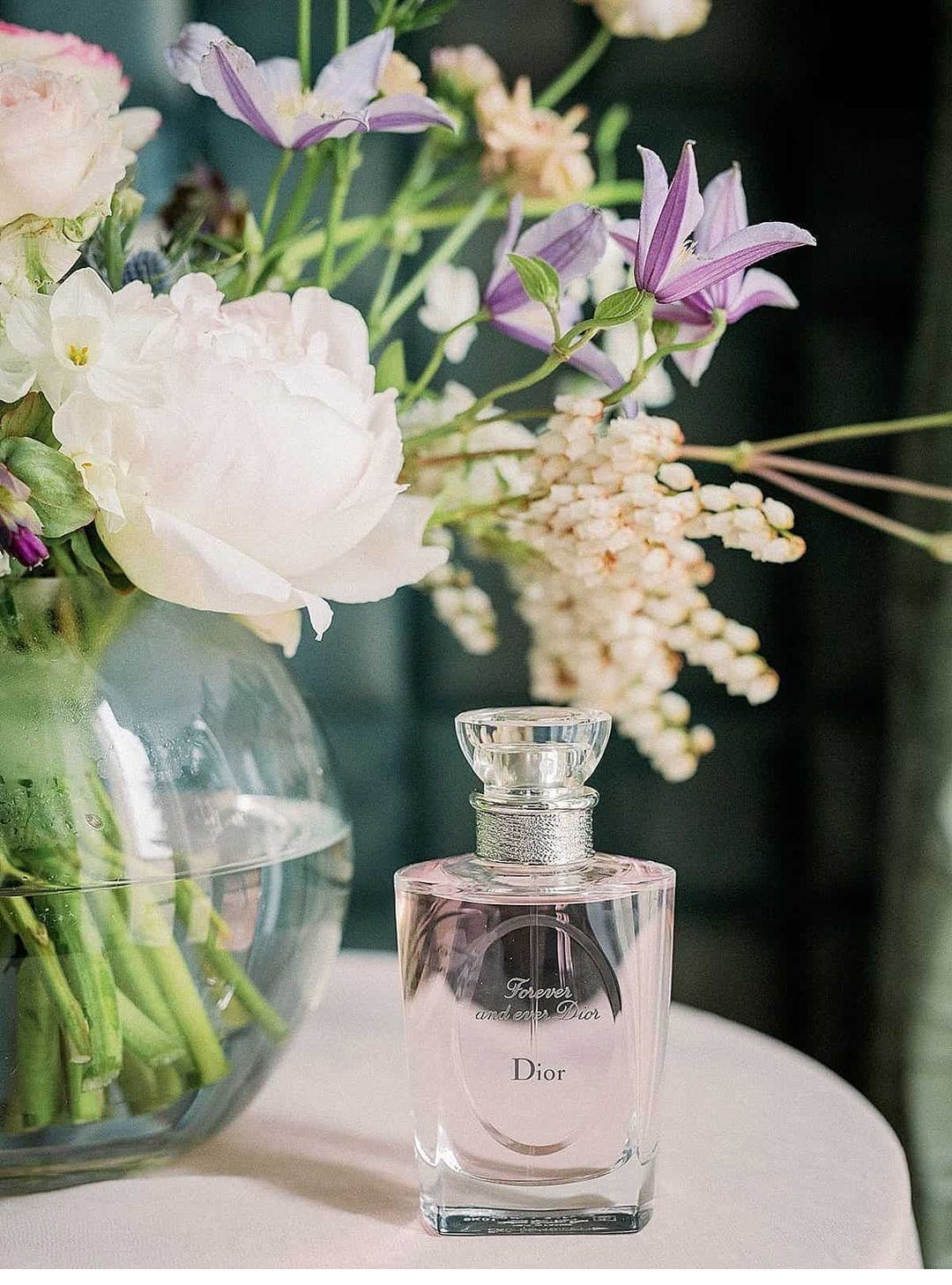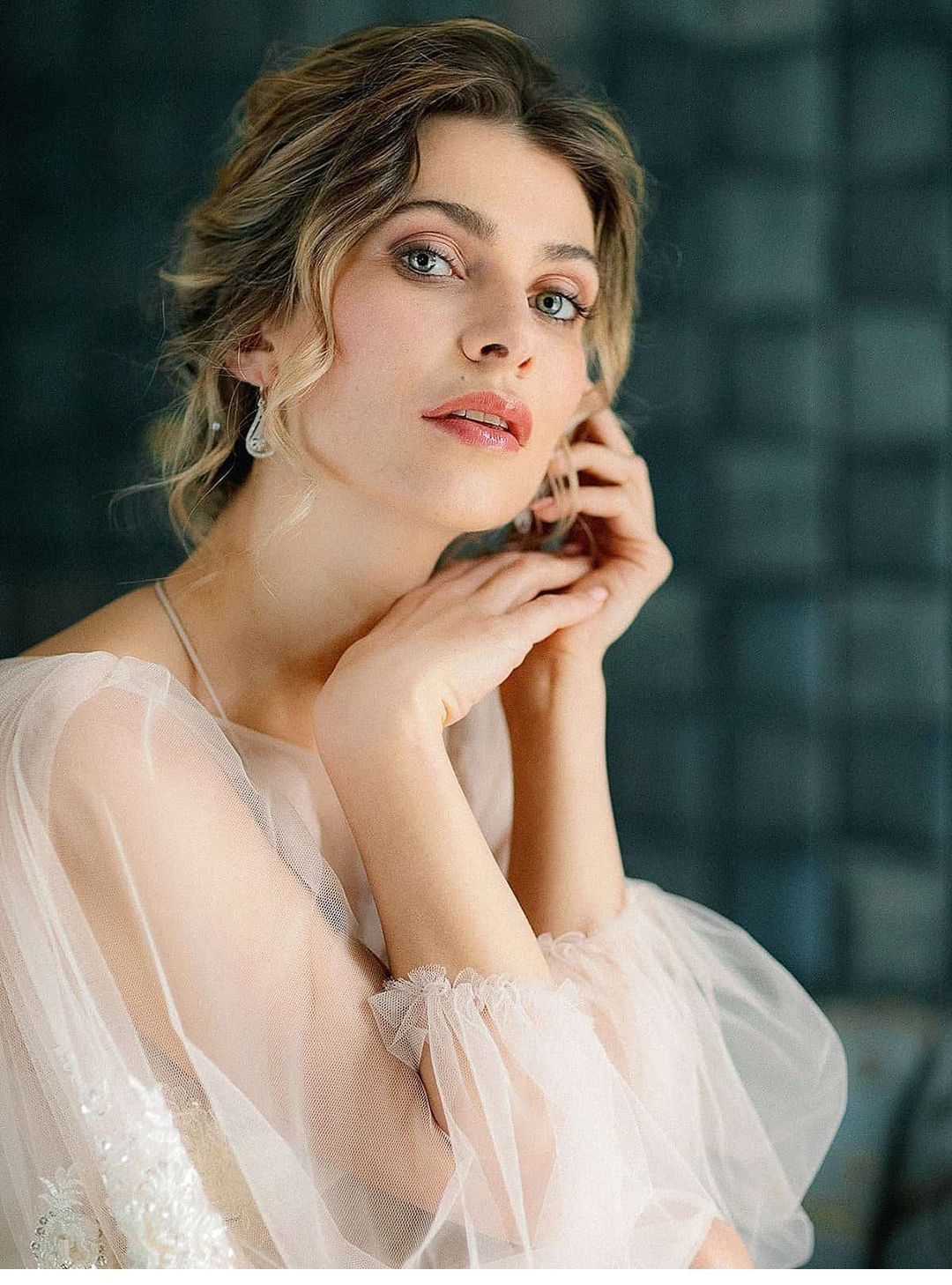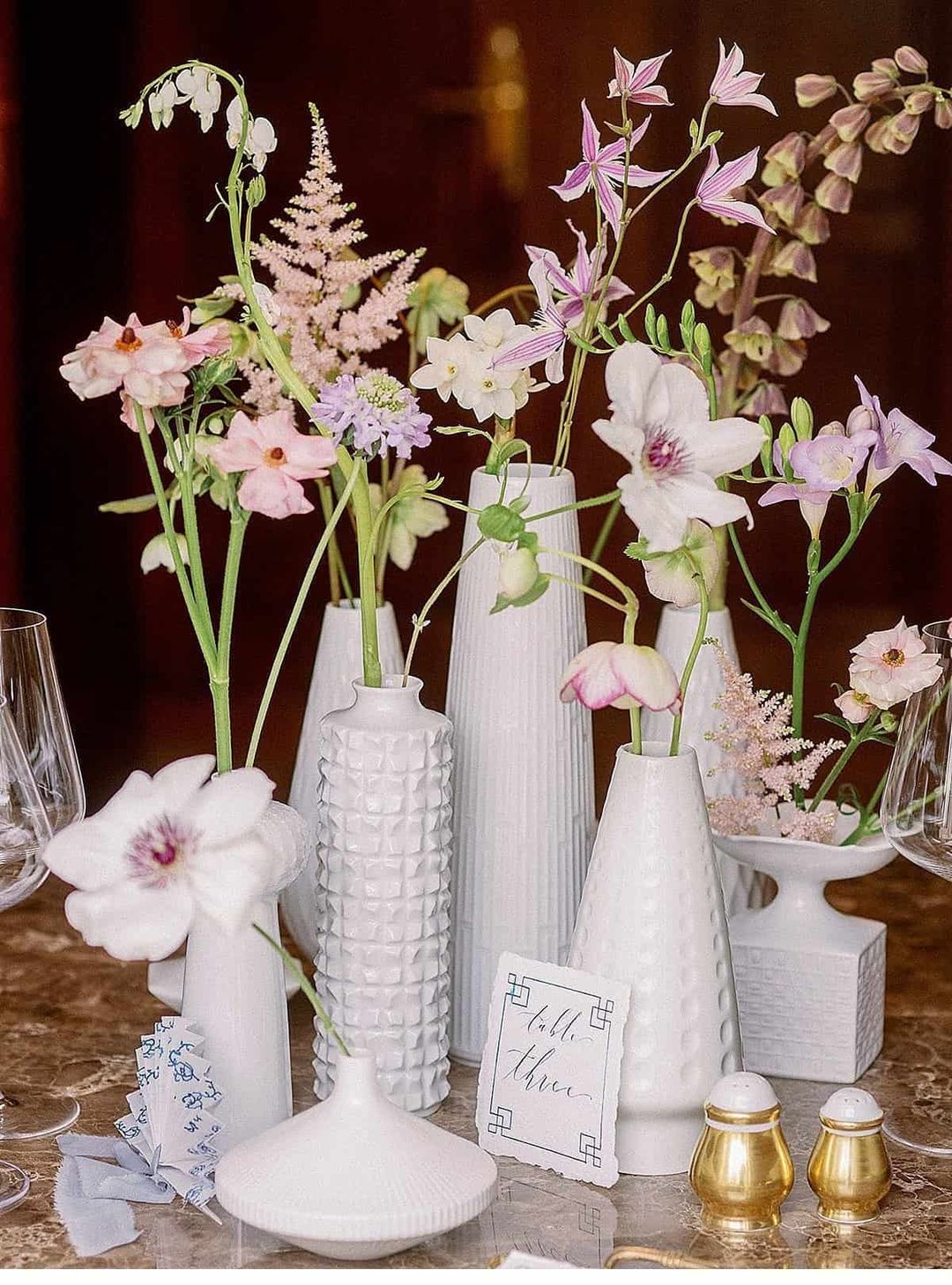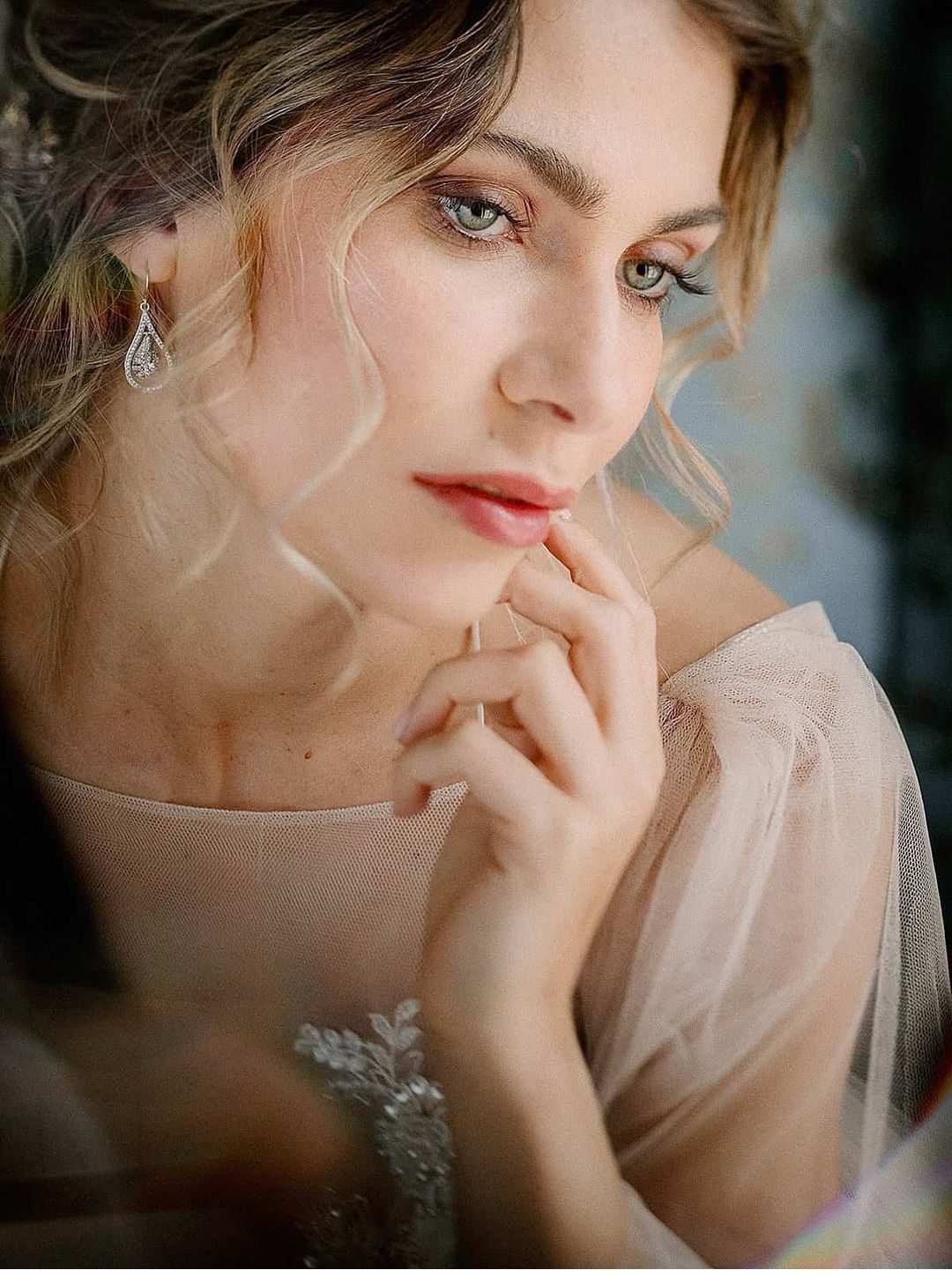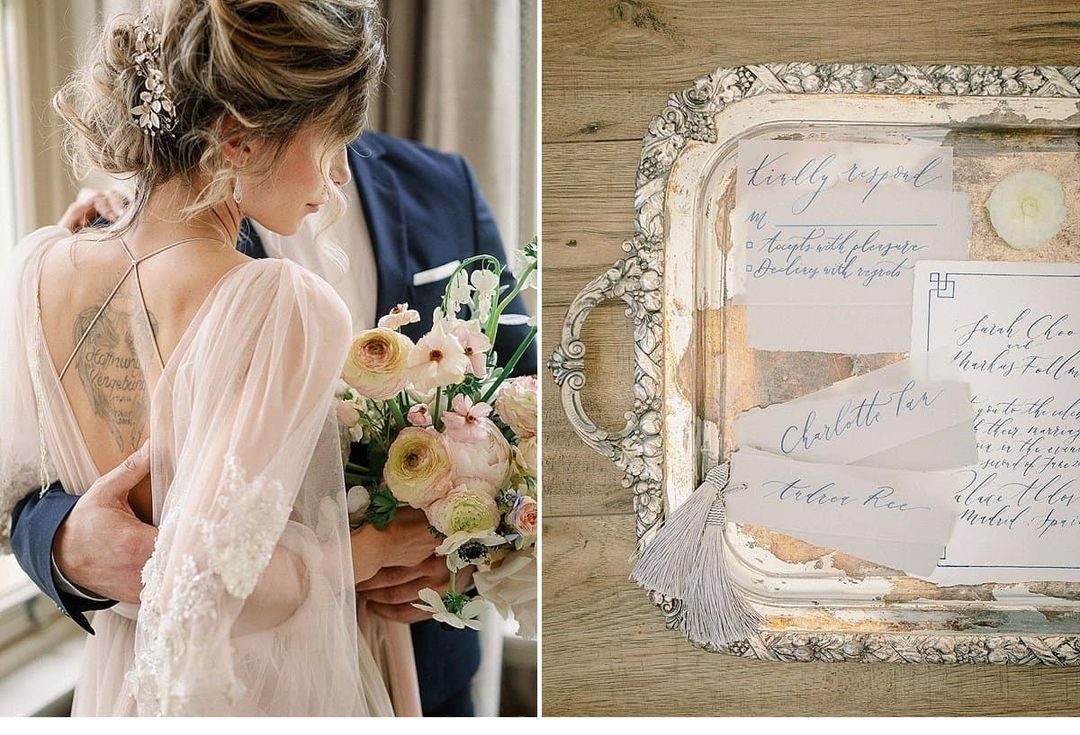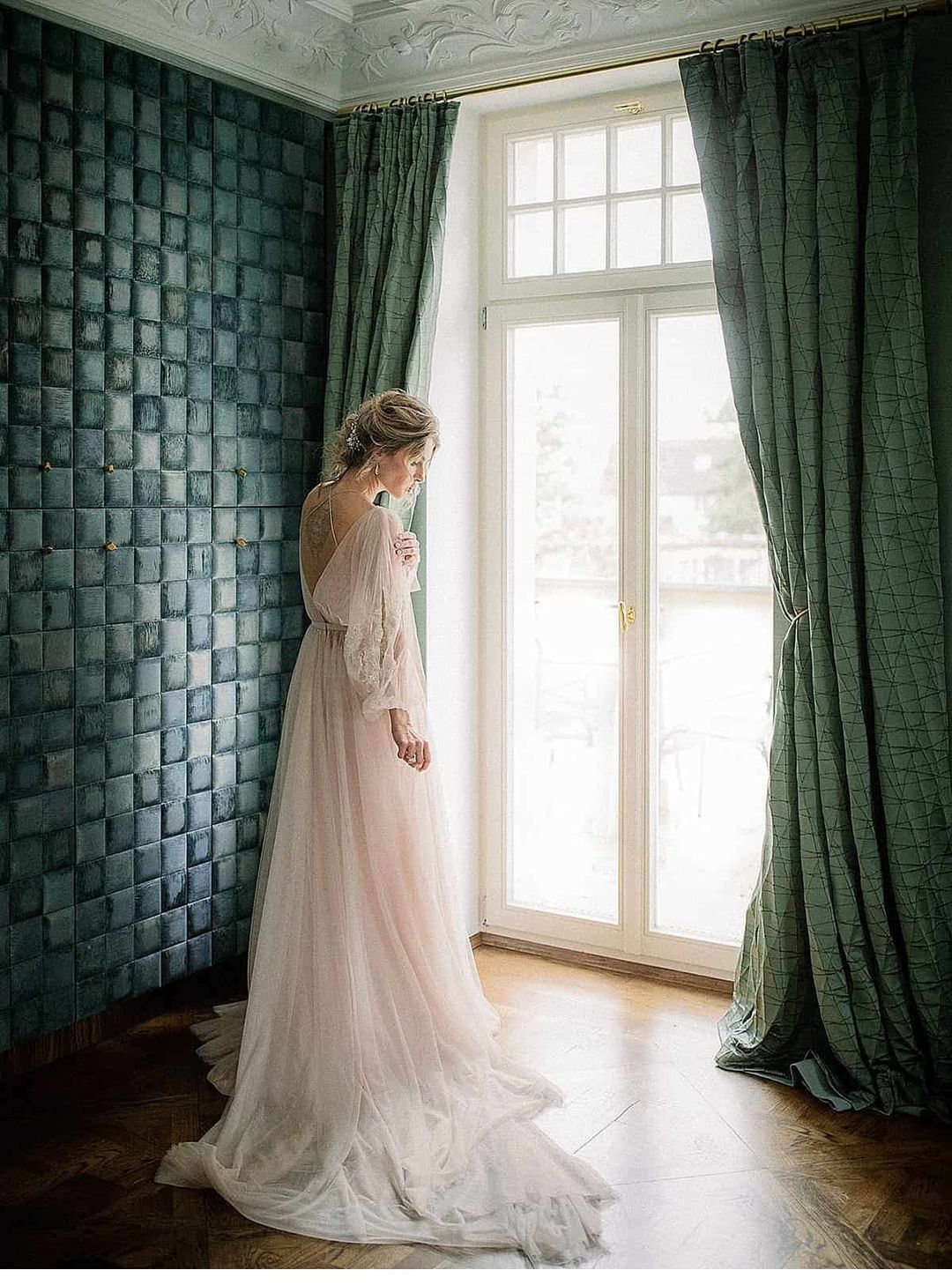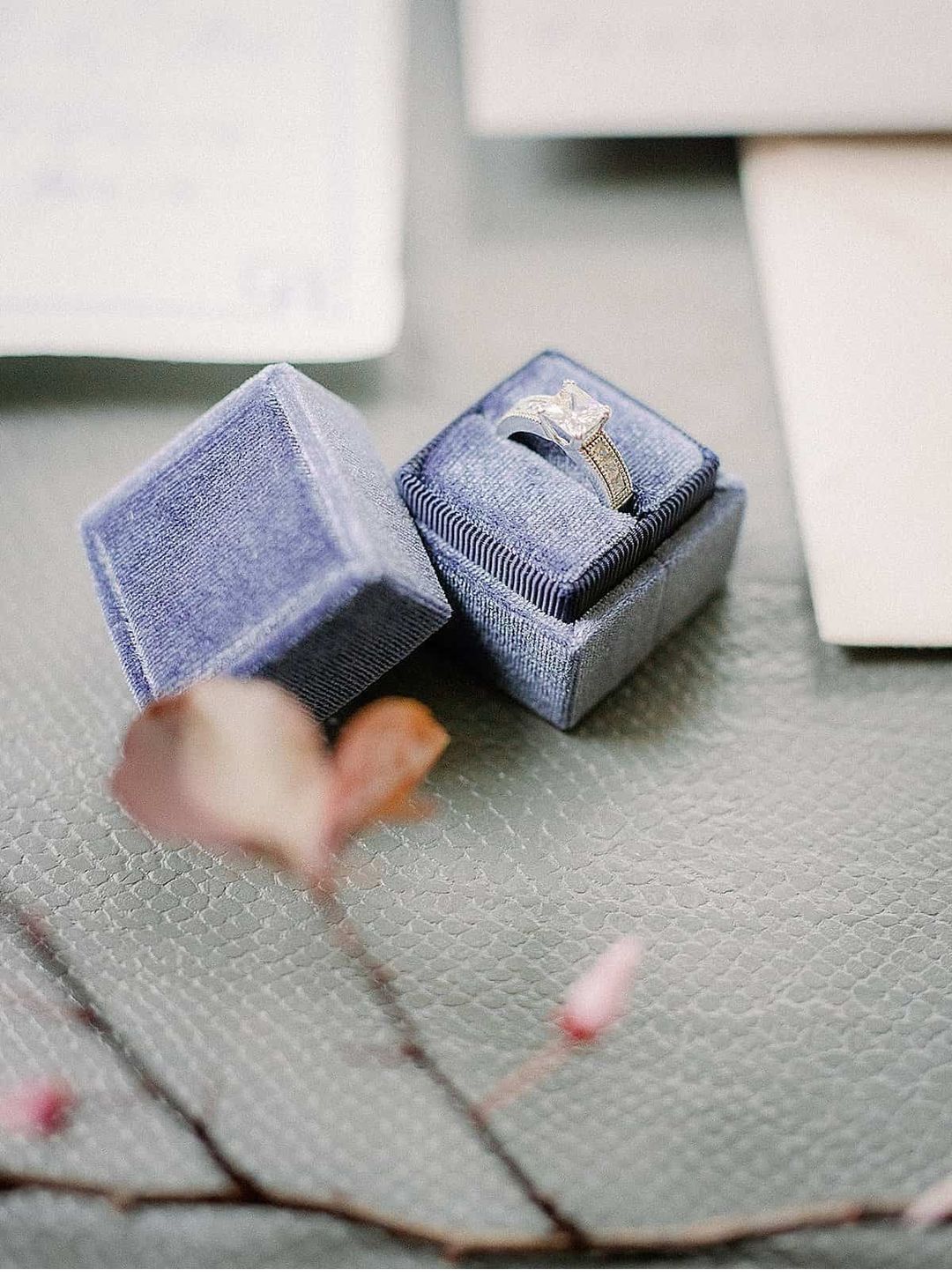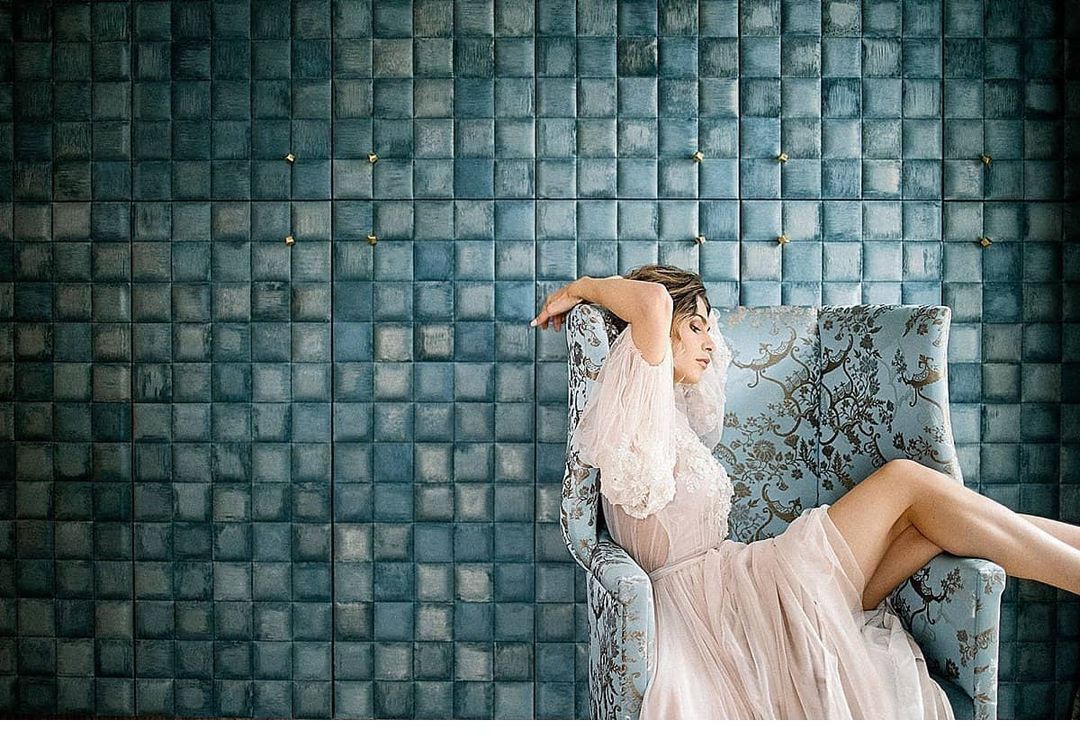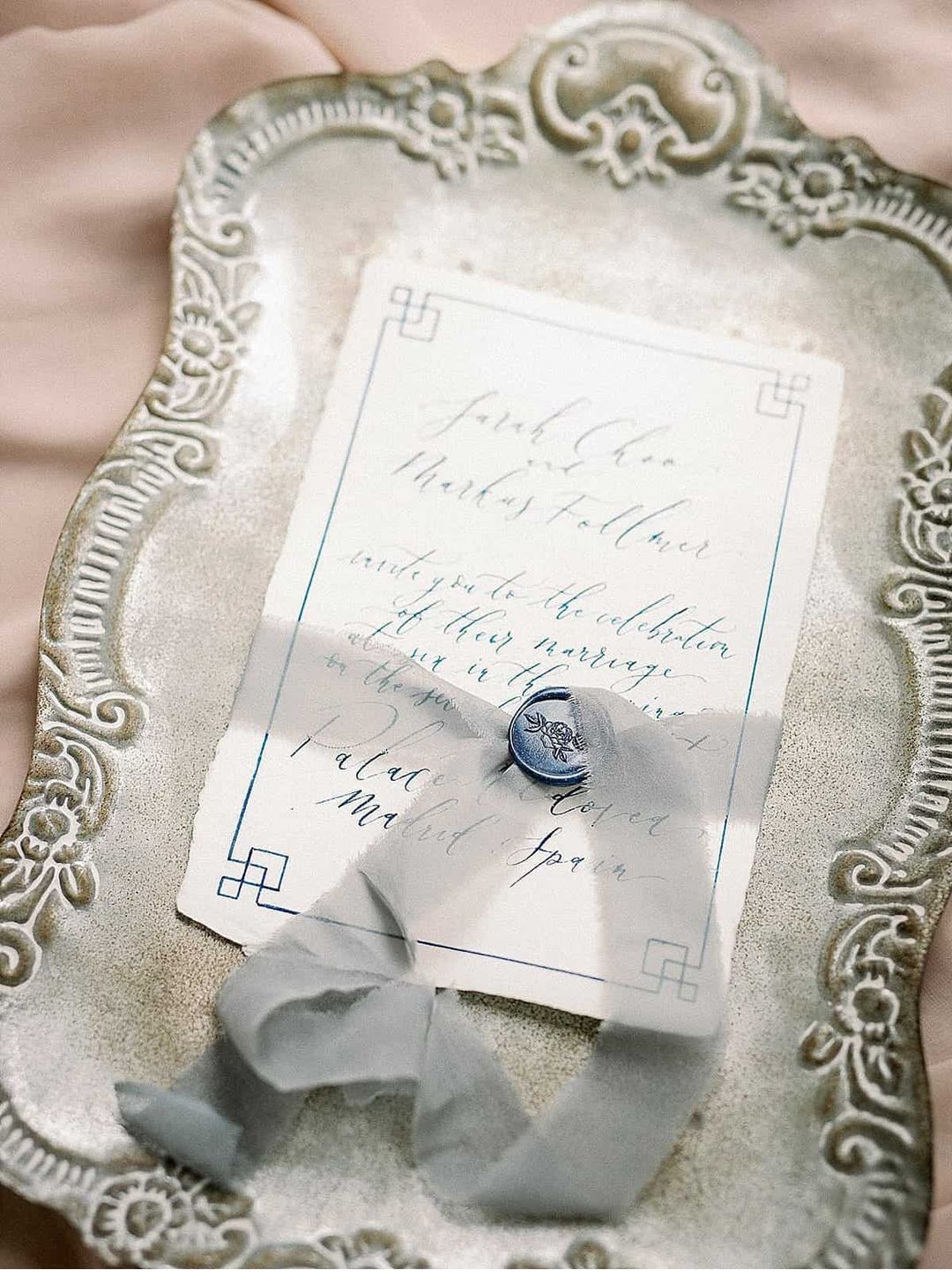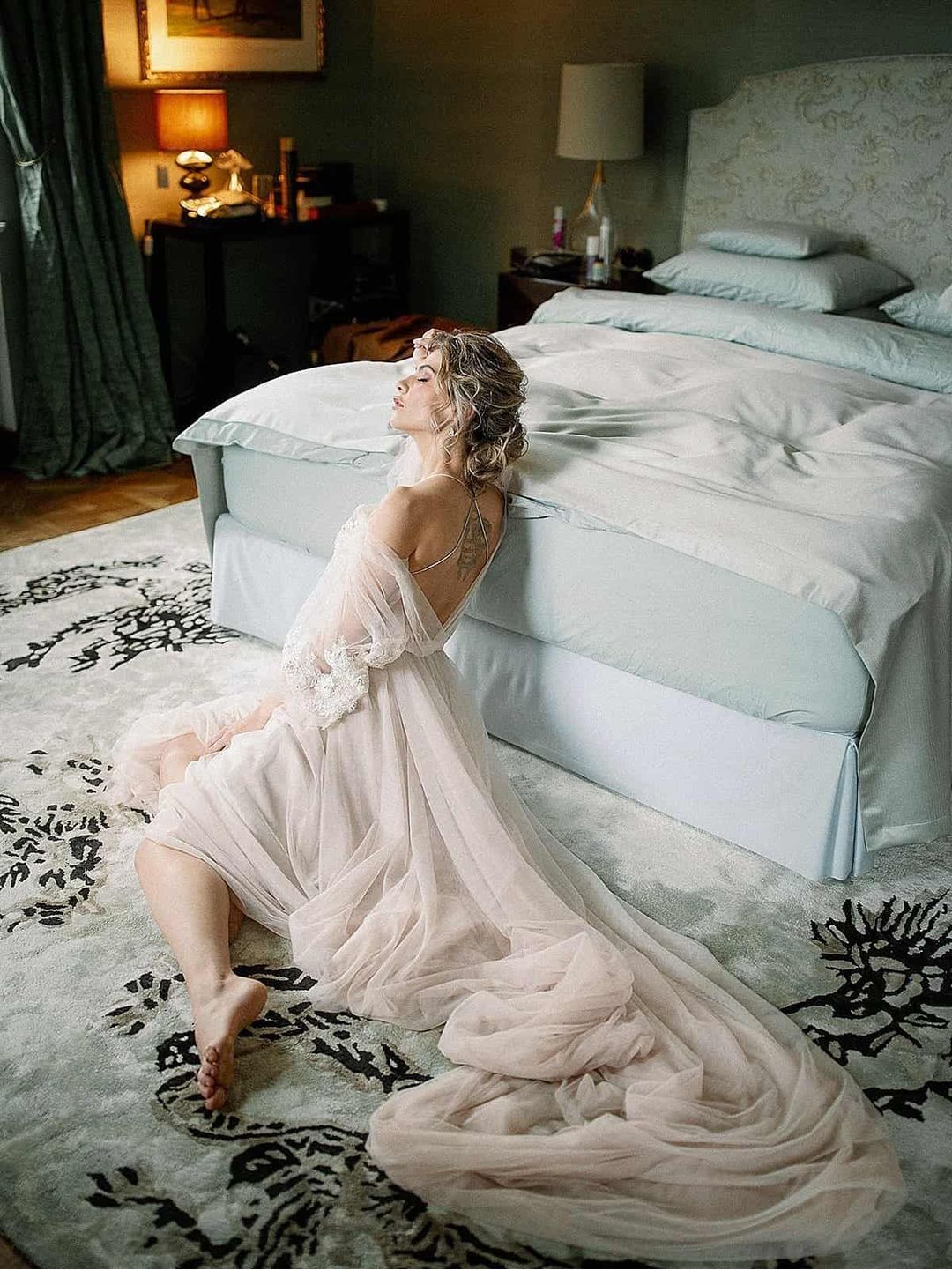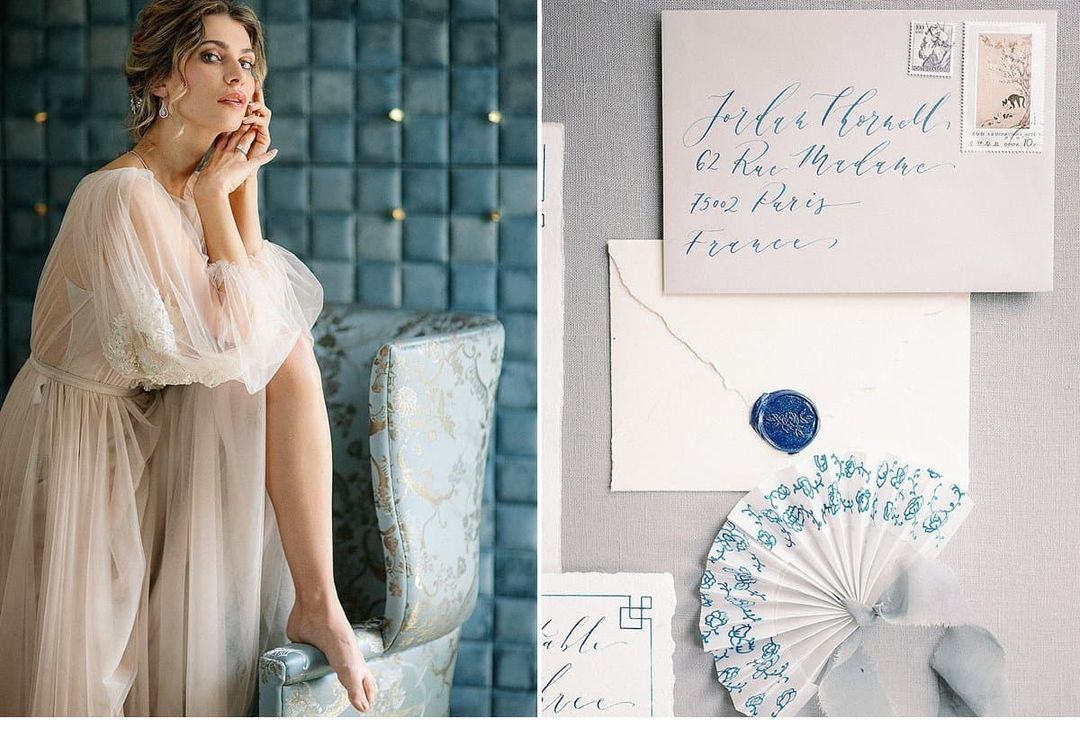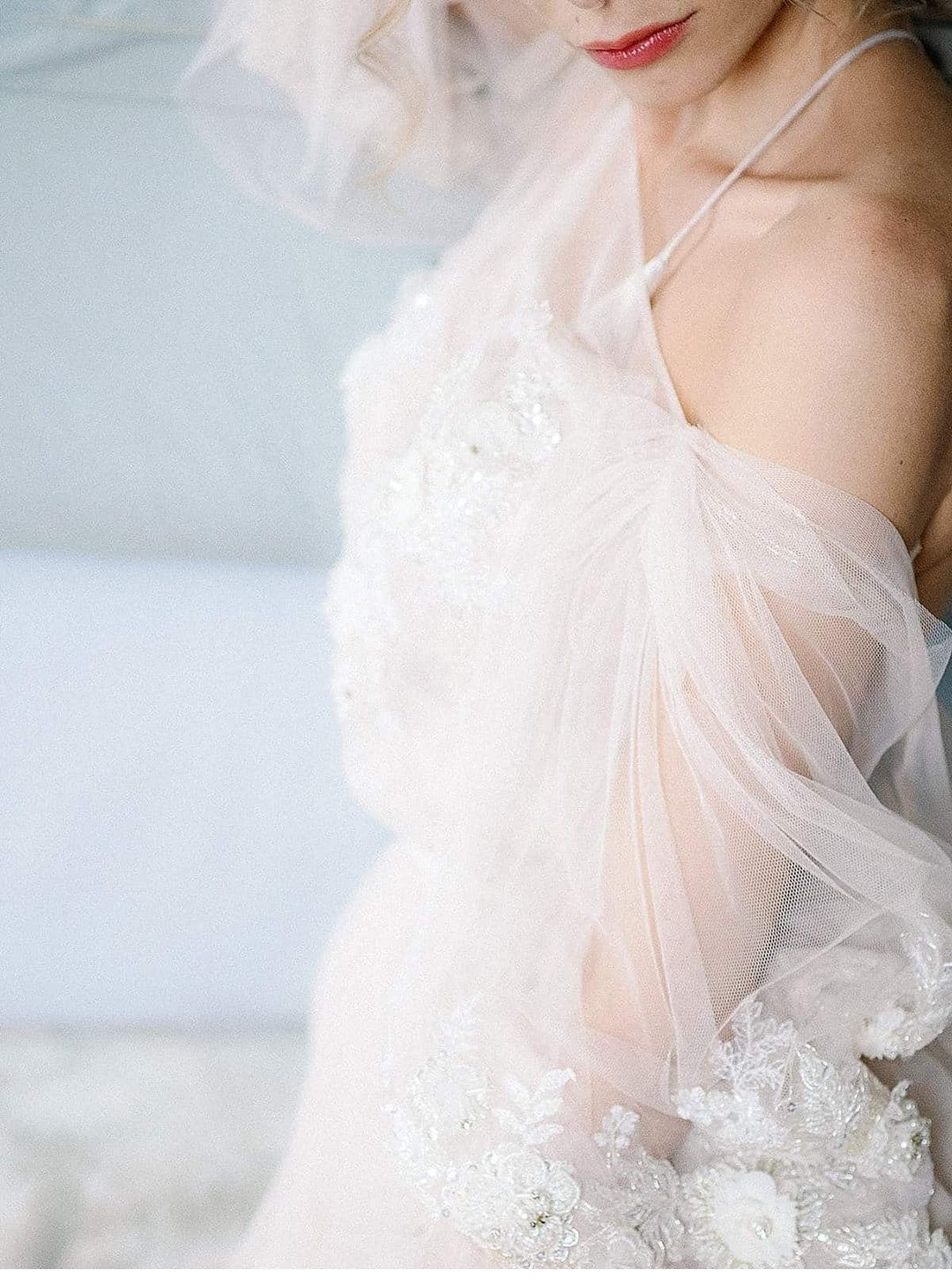 PHOTOGRAPHY, CONCEPT, ORGANIZATION: Vivid Symphony
WEDDING DESIGN, ORGANIZATION & CONCEPT: Marry in Love
FLOWERS & CONCEPT: Die Blumenbinderei
STATIONERY: The Lisserei
DRESS: Rara Avis via La Donna Hochzeitsatelier
HEADPIECES & EARRINGS: Ivora & Co
MUAH: Annett Anders
LOCATION: Villa Kontor
RINGS & STYLING GOODS: Marry and Lilo
GROOMS ATTIRE. Anders und Anders Dresden
MODEL: Magdalena von Diotti