Bali Lovers
The sky is full of clouds, the beach is soaked with warm salt water and in the air hangs this mysterious magic – the perfect mood for a sparkling love shoot on Bali.
Elena and Ilya leave their tracks in the wet sand and enjoy the sea, which gently bathes their feet. They follow their hearts and let themselves drift. In the shelter of the lagoon deep looks and tender kisses are exchanged, physical closeness and sincere affection sought and the hands of time stopped for a moment.
The photographers Mila and Stephan of Vivid Symphony accompanied the young couple and captured how much the fire of passion blazes in them. Hardly a second passes in which no sparks fly, no moment passes in which they do not feel the skin of each other.
At sunset it´s getting sexy when Elena slips out of her figure-hugging black dress by Bamboo Blonde and lures her Ilya into the sea in beguiling lingerie by Incanto. But instead of a cooling down, we experience how the fire of the two rekindles and we withdraw discretely.
What remains are the aesthetic and captivating images of Vivid Symphony , who brought us some fascinating pictures of this memorable journey.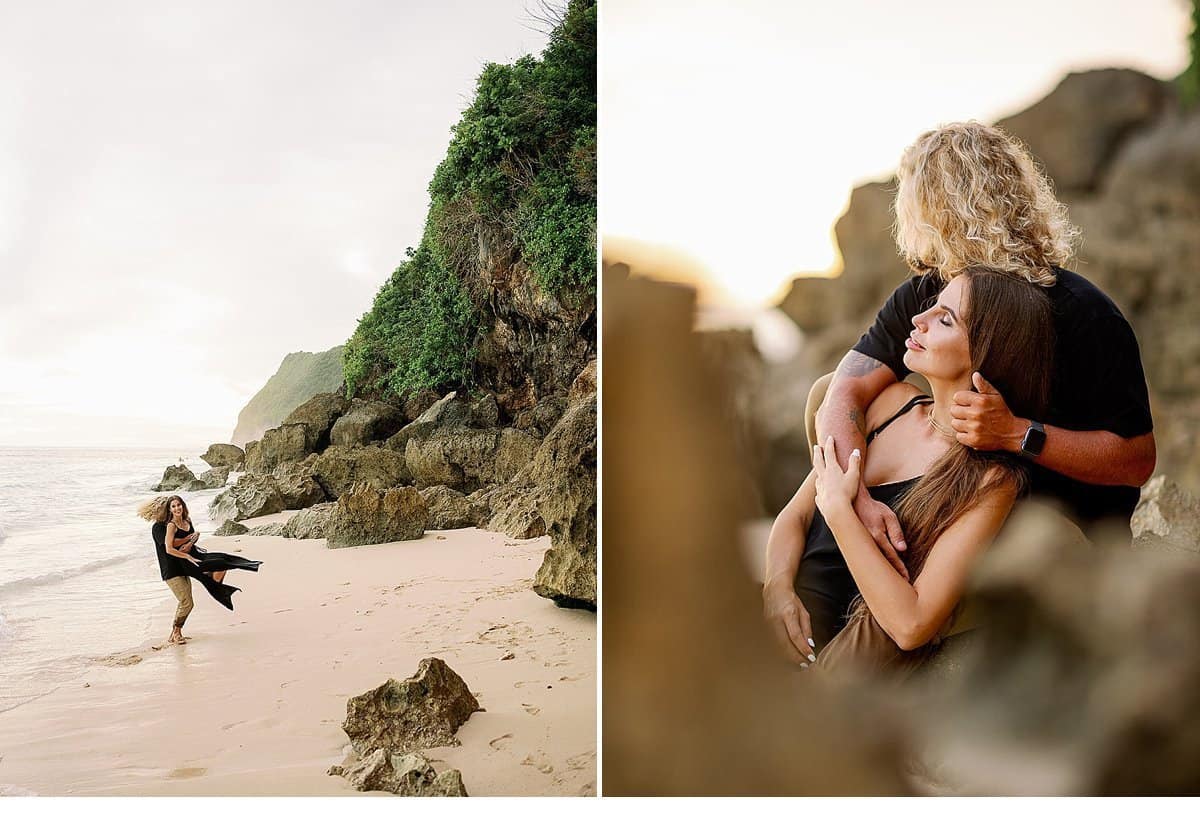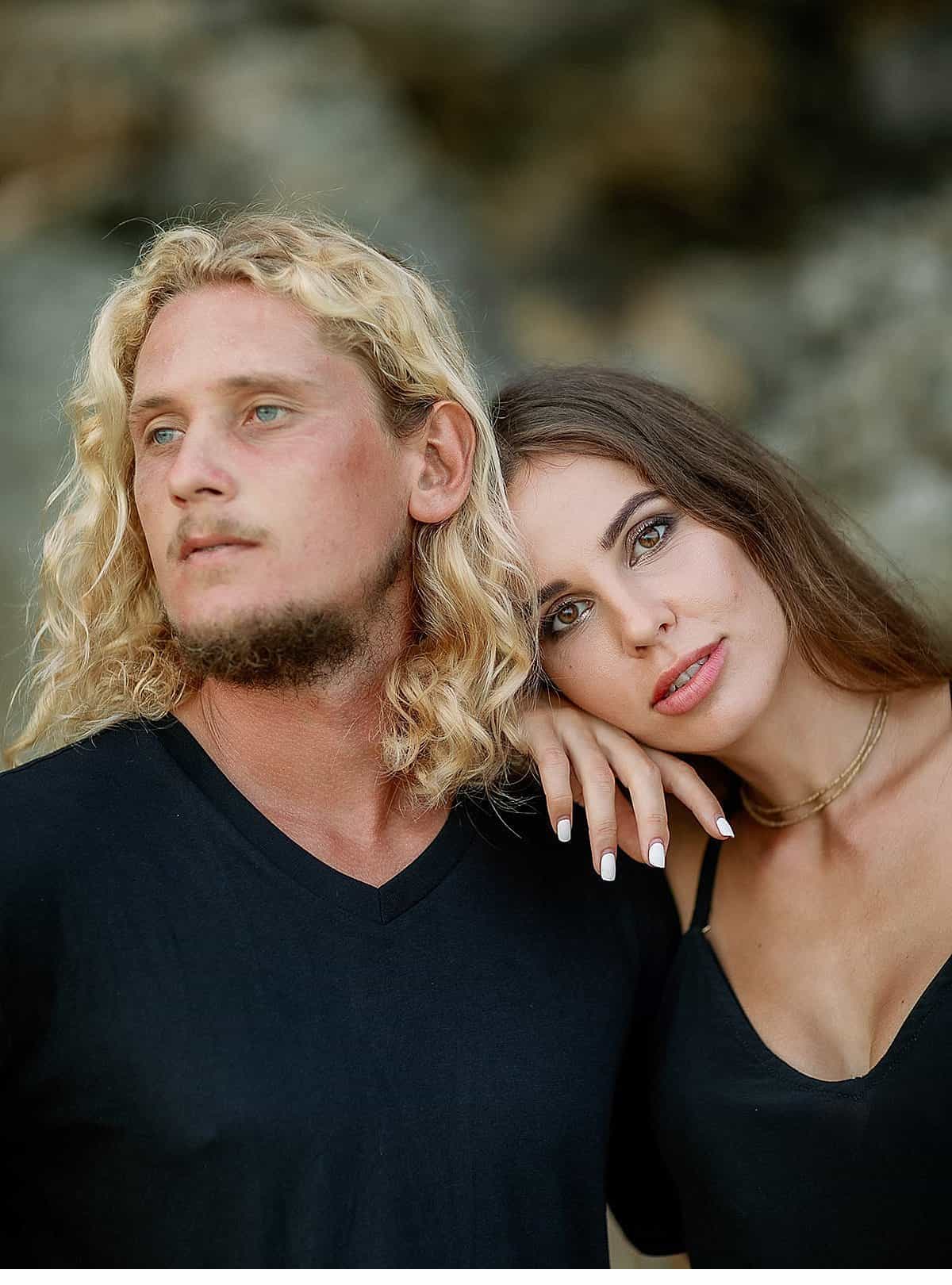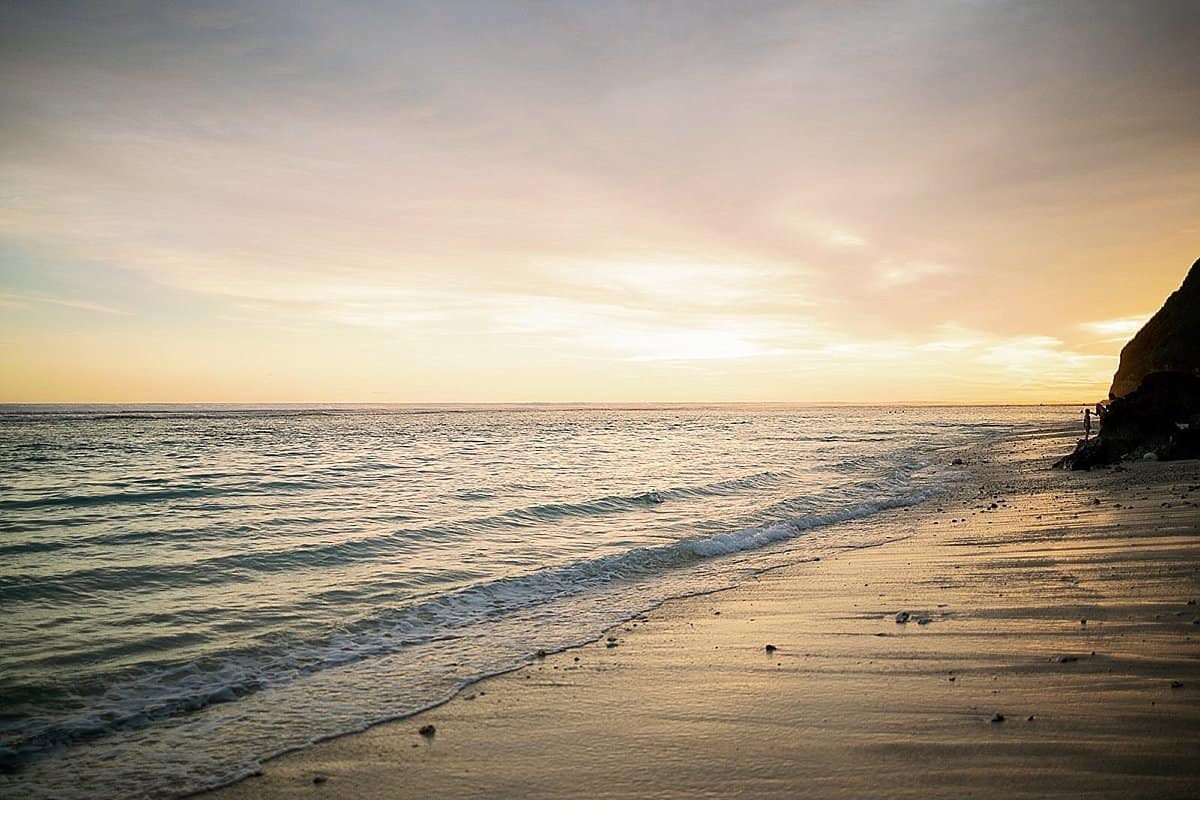 PHOTOGRAPHER: Vivid Symphony
DRESS: Bambood Blonde
LINGERIE: Incanto
COUPLE: Elena and Ilya