Balinese Beach Elopement with French Flair
Today we take you on a trip to Bali and let ourselves be inspired by this enchanting beach elopement with french flair.
Saya is part of the Event Artist Collectives Studio Ohlala, a diverse team of French wedding vendors operating internationally. This time she was invited by Alice Dentan of Call Me Madame. A successful wedding planner who once learned her trade in one of the most prestigious agencies in Paris. Today she organizes destination weddings in Bali and was looking forward to having two worlds merge with like-minded people…
"We like making sure each of our weddings offers a bit of Bali." Alice of Call Me Madame revealed. "And this is what we wanted to explore with the shoot: bringing a selection of immensely talented creatives from France, and giving them the opportunity alongside the Indonesian culture. The dresses by the French designer Jeanne Source were worned by Yocta, our beautifulindonesian model. She even wore it as a second look with a stunning Javanese crown which historically adorn the young brides on their wedding day.
The refined hair pieces from Lizeron and gold earings from Maison Sabben were the finishing details to a perfect look and a certain "je-ne-sais-quoi"!
The table decor was the encounter of East and West, of Old and New, with the blue "Chinoiserie" vases and the blush delicate bouquets exquisitely arranged by Paper Diamonds, the modern gold rim glasses from Bali Table Top, the trendy plates and minimalist white and gold cutlery from The Host Table, the tradtionnal wooven chargers and the bespoke tiles which we used as coasters and on which PI Calligraphy had beautifully hand-calligraphed French poems.
The wedding cake was a perfect association of asian drawings to remind the vases of the table, of French bas relief, of modern calligraphy with the crest of the wedding invitations, and the gold painted balinese fruits as a cake topper.
We choose the stunning Amankila as the backdrop of our scenery: we like the stunning view on the ocean, the dramatic 3-storeys pool, the tropical coconut groove, the grey sand desert beach and the plant-covered cliff."
If you want to know what exactly she means by that then dive into the exotic and wanderlusting image gallery of Saya Photography.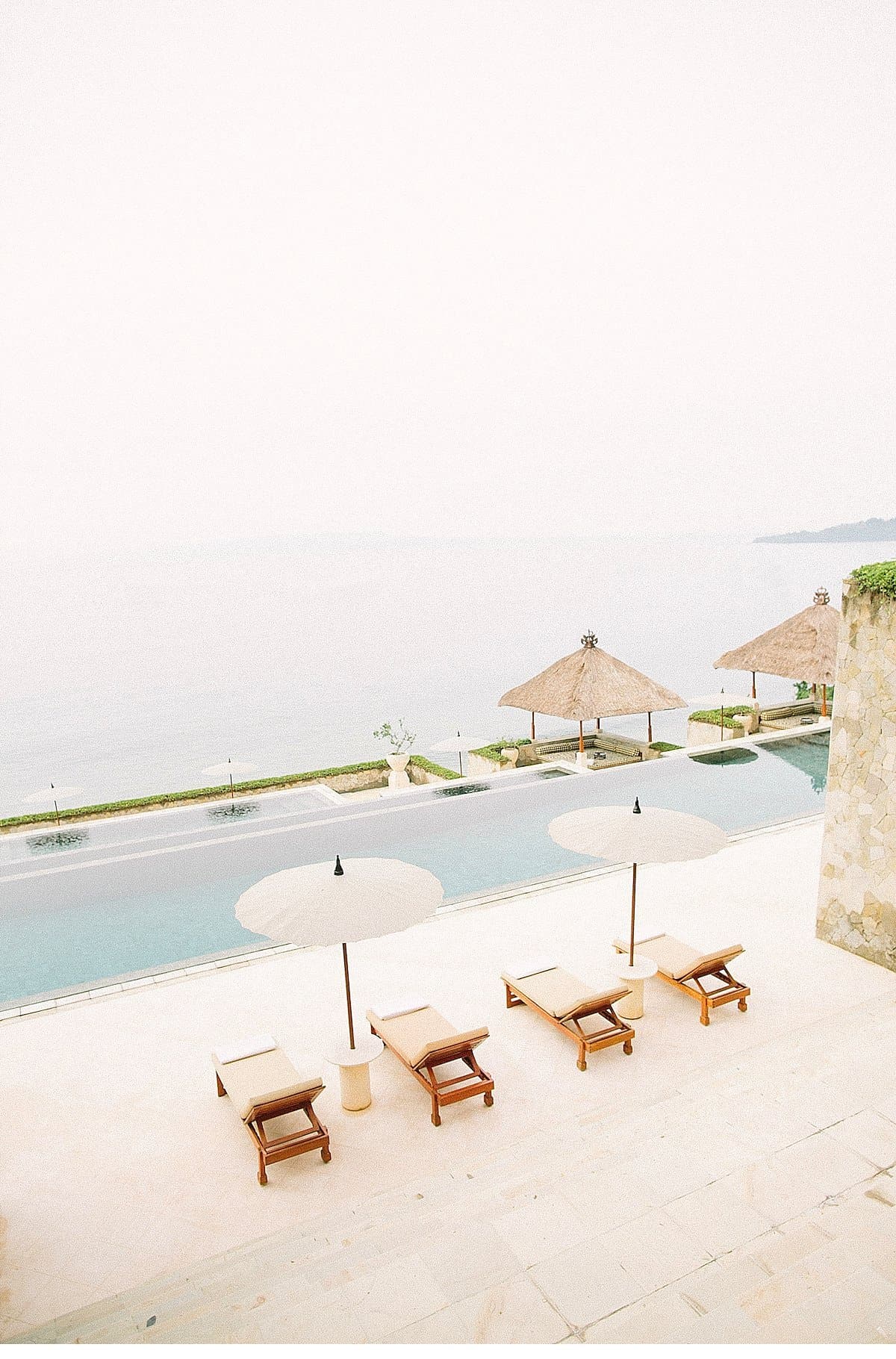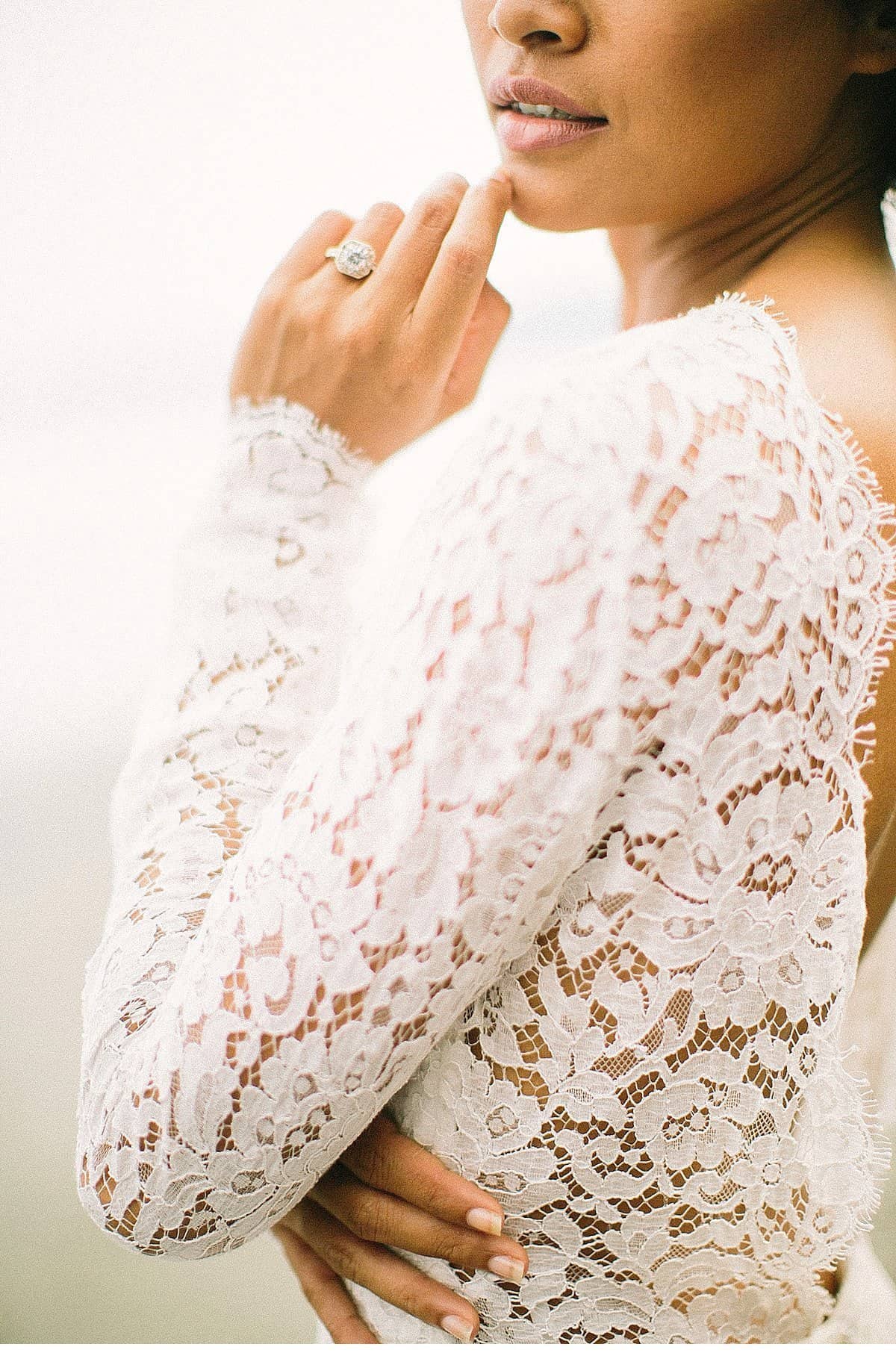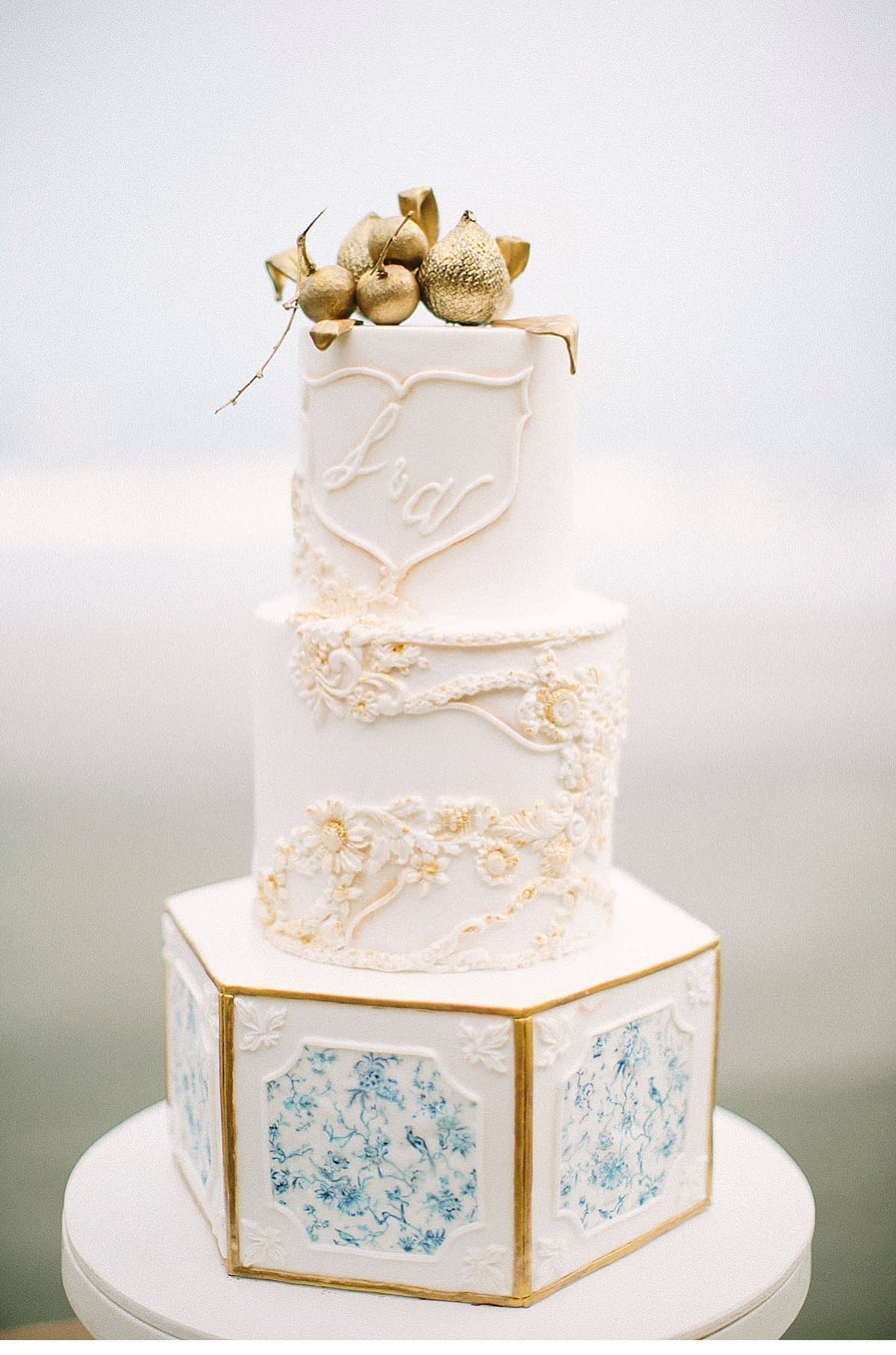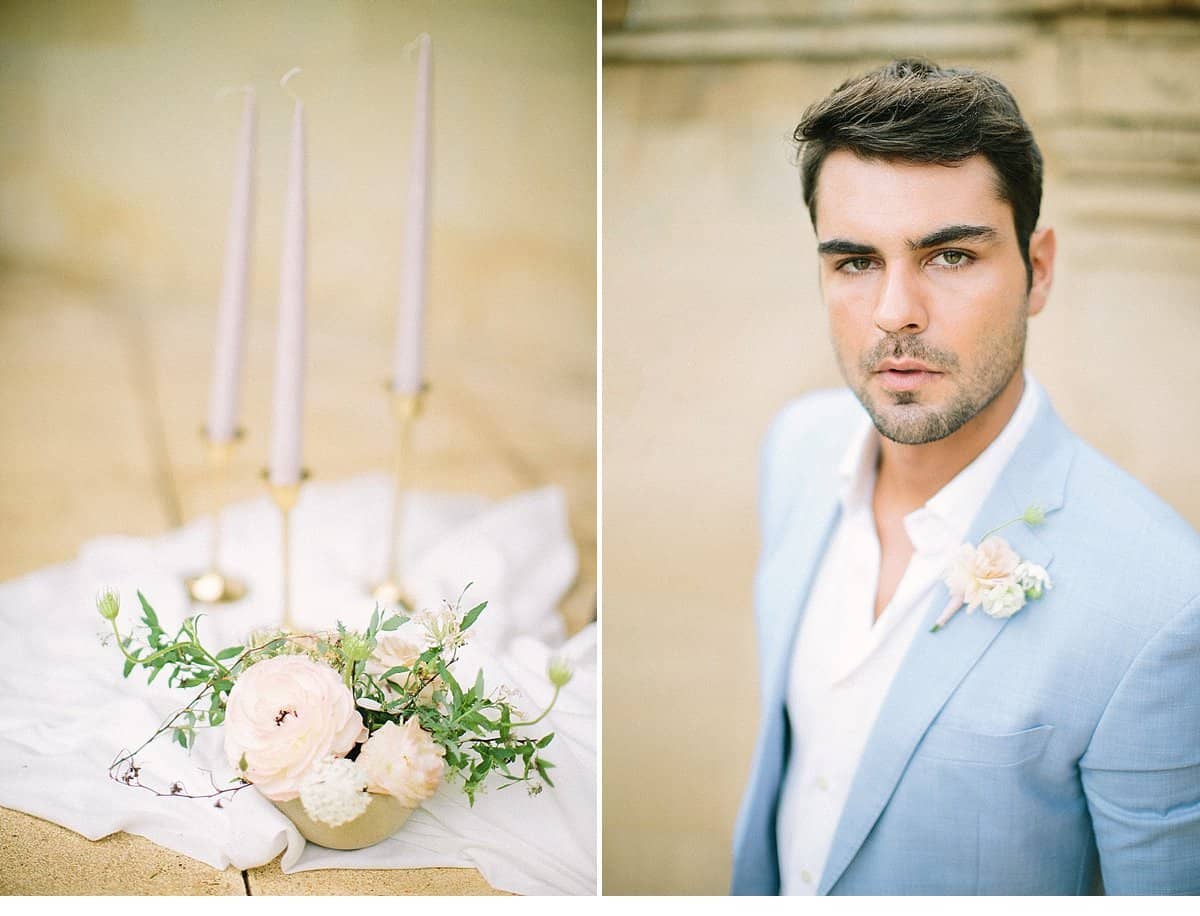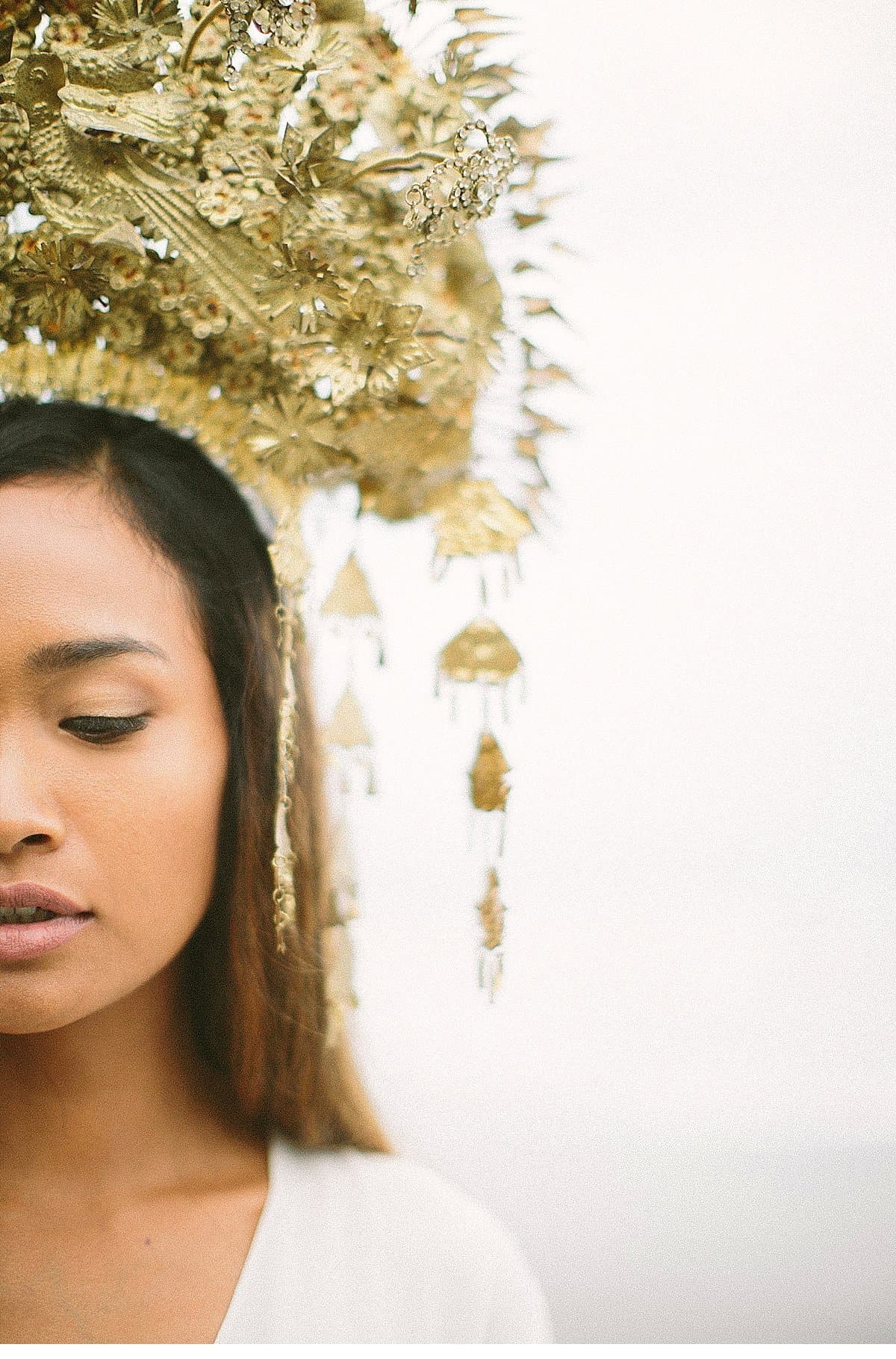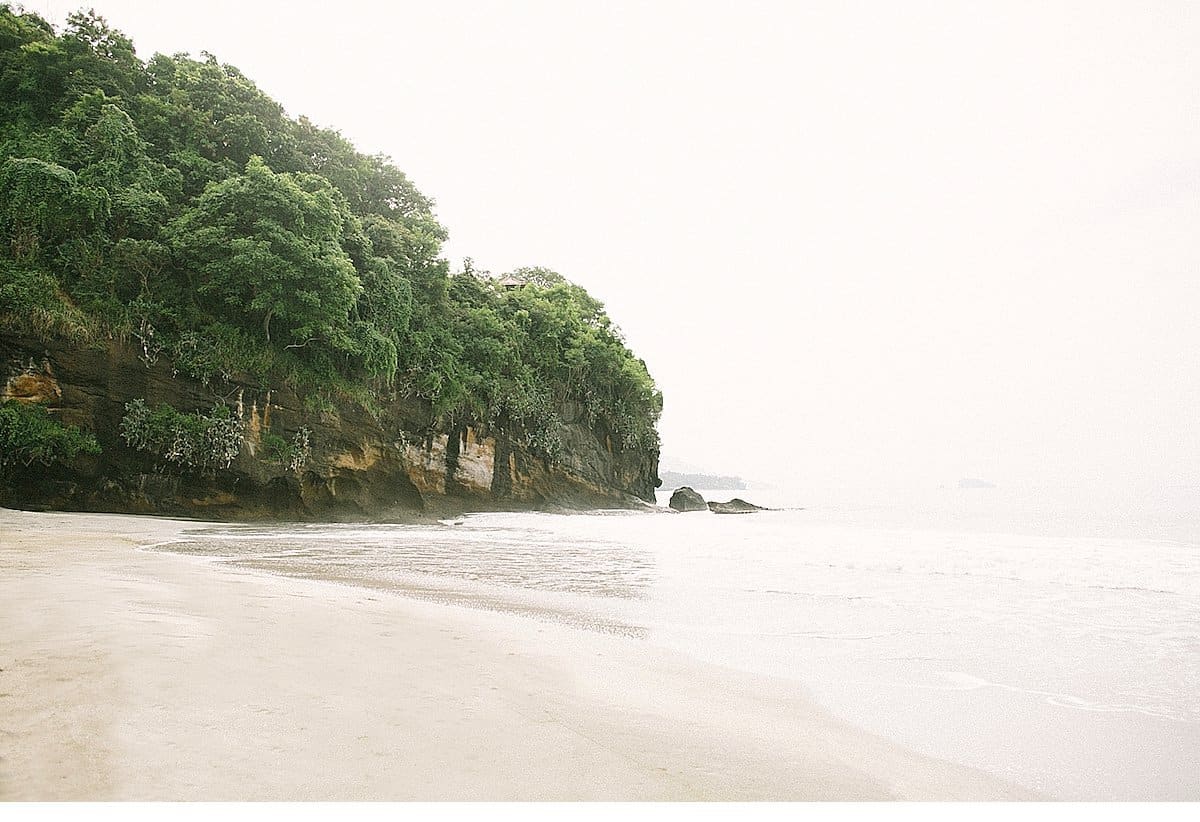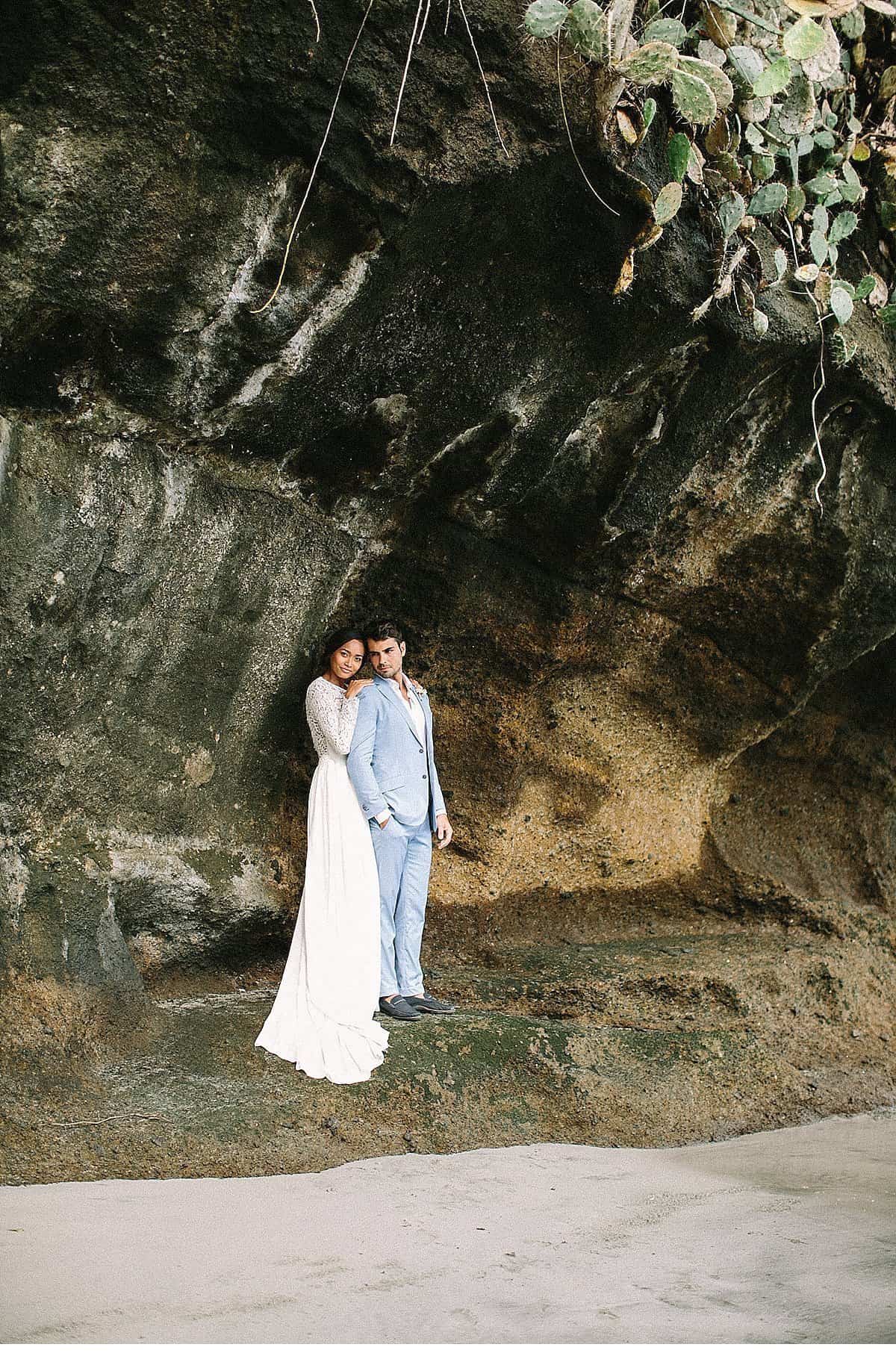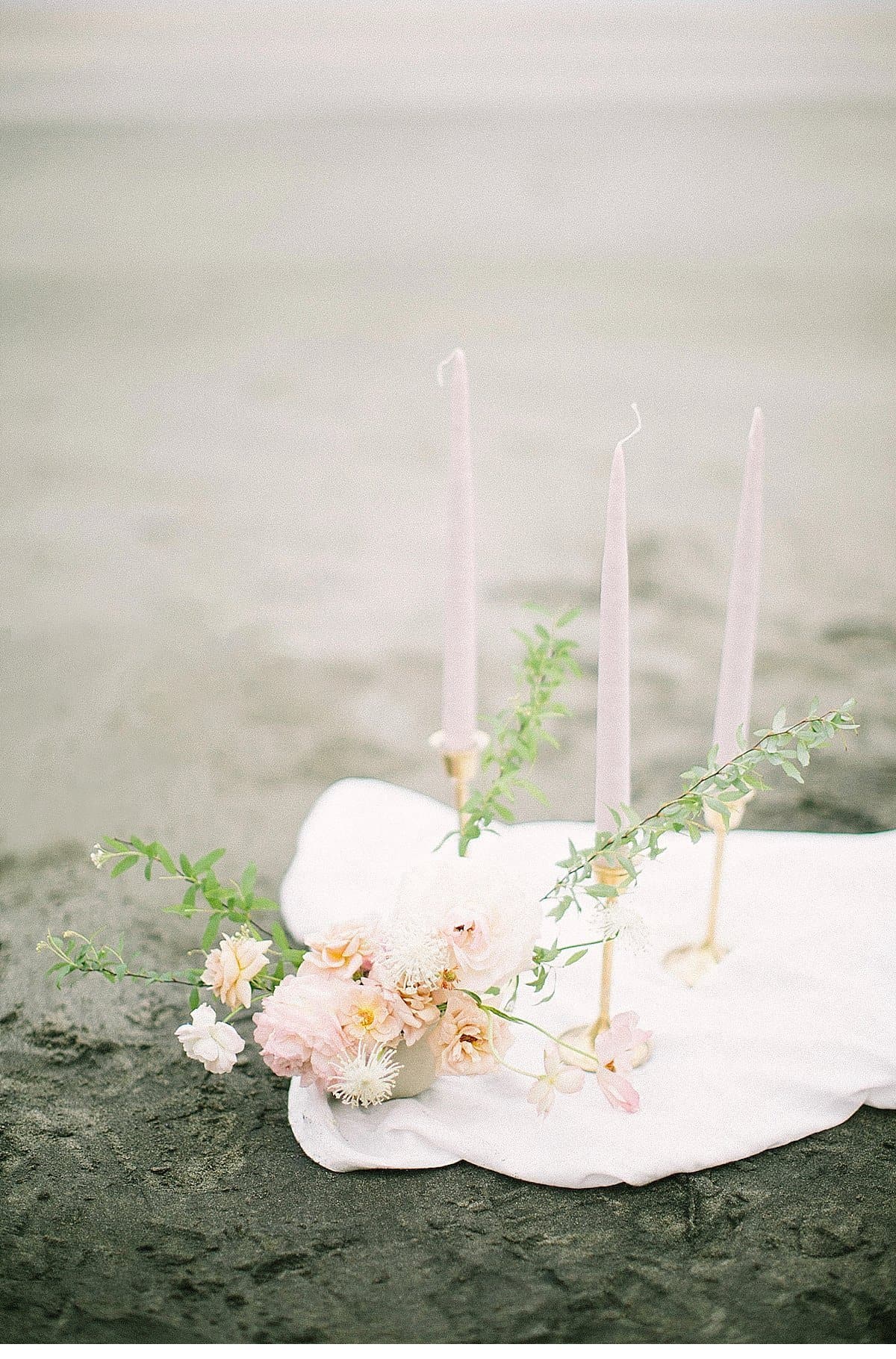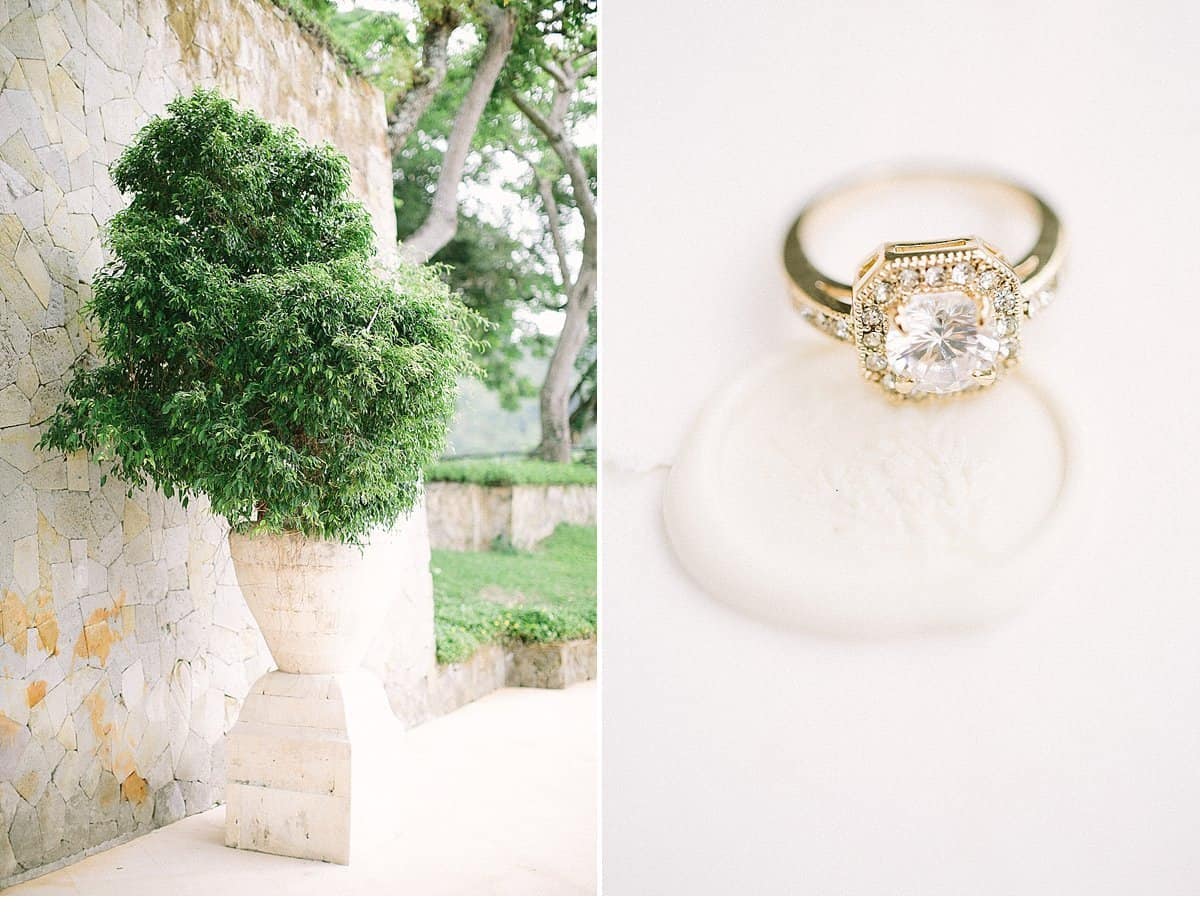 Photographer: Saya Photography
Planning and Design: Call Me Madame 
Venue: Amankila
Floral Designer: Paper Diamonds
Wedding Cake: Butter Bali
Furniture Rental: Bali Event Hire
Tableware: The Host Table  and Bali Table Top
Hair and Make-up: Yeanne Make up Artist
Calligraphy on tiles: PI Calligraphy
Dress: Jeanne Source
Hair Accessories: Lizeron
Earrings: Maison Sabben
Wedding invitations + calligraphy on fabric: Silent Studio
Models : Yocta and Manoel