Prima Ballerina Of The Hearts
Soft-footed the bride floats through the room, dancing to the sound of her heart. Love literally makes her fly, desire pushes her magically forward.
She enjoys every move to the full, obviously savors every pose. Her dress – a white dream of purest silk – highlights skillfully her elegance.
This time it´s all about her, the bride whose new life starts today…
The incomparable photographer Callie Manion combined the grace of a ballerina with the beauty of fresh flowers and the mysticism of flickering candles and turned them into energetic inspirations.
Stationery in tender pastel colors, a plain yet glamorous table decoration and a stunning naked cake set amazing highlights.
We´re especially fascinated by Callie Manions talent capturing movement and emotions on wonderful pictures. Come with us and let´s get becharmed by Callie Manion and her prima ballerina!
Translation: Marina Jenewein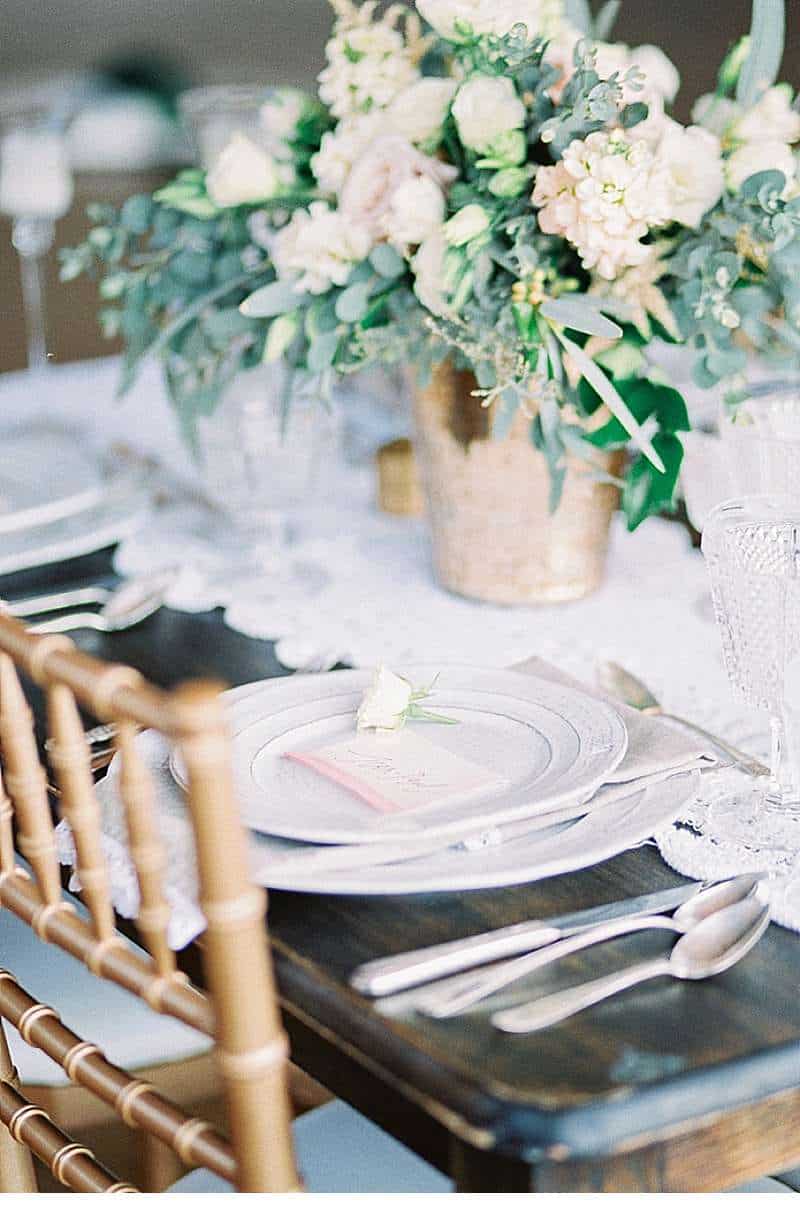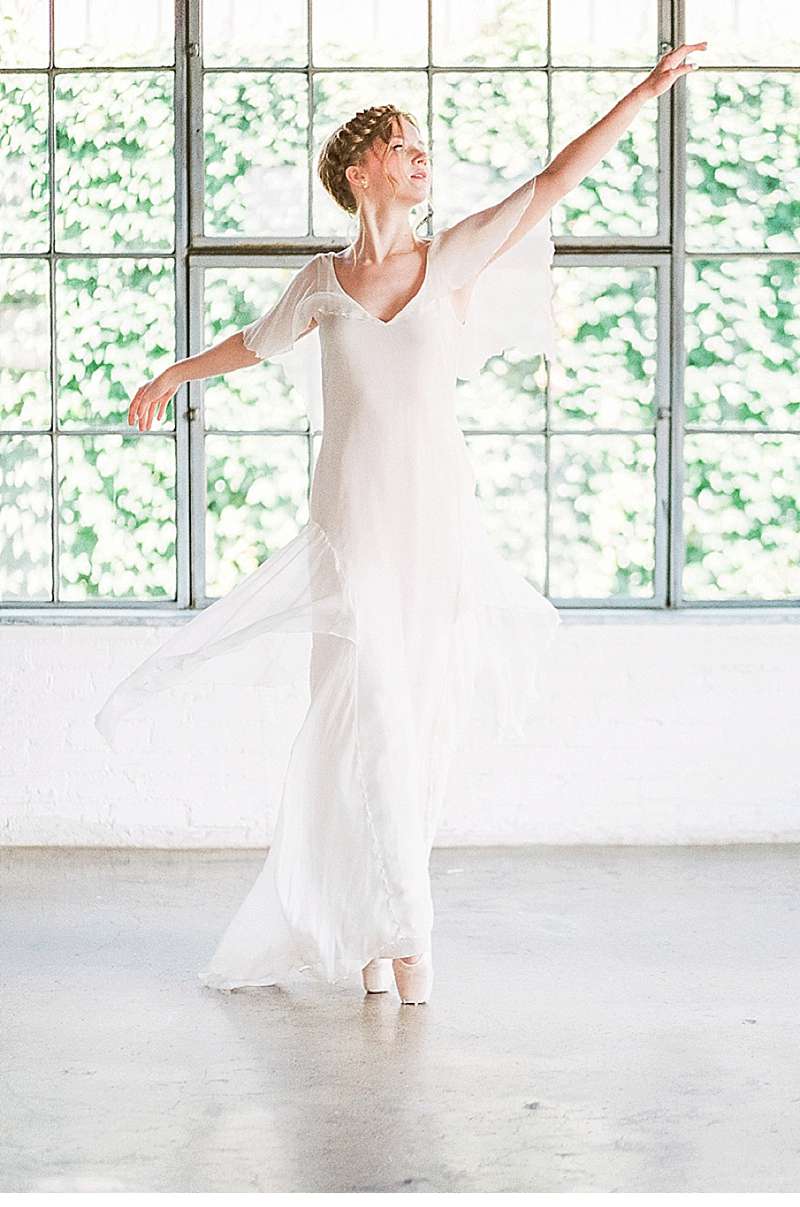 PHOTOGRAPHY + STYLING: Callie Manion Photography
VENUE: Hickory Street Annex
GOWN + VEIL: Gossamer
FLORAL DESIGN: Poppies & Peonies Floral
PAPER GOODS: Brielle Story
CAKE: Glam Fete
FURNITURE + DECOR: Gold Dust Vintage
HAIR + MAKE-UP: Kiss & Makeup
FILM SCANS: Photovision
MODEL: Annie Heilner