Beach poetry in yellow tones
Craggy rocks, a deserted sandy beach, a wide horizon kissing the sea in the distance. Warm wind makes existing things disappear and forms new things as it pleases.
Not only does it make sand its playmate, but also flowers, hair and clothes cannot resist it. Time stands still and in the midst of this scenery a graceful bride enchants us.
She enjoys the sun, the sand and the lovingly arranged table. Event designer Rossety of Canon in F Events created a bold color palette with refreshing shades of yellow that contrasted great with the mighty cliffs, with a great sense of aesthetics and stillness. Together with a wonderful team, she designed this work of art that completely captivates us.
A gorgeous bridal bouquet by Le Bloomerie accompanies the striking beach beauty and a perfectly coordinated stationery by Blushtype completes the natural charm of this concept.
In the end, it's the atmospheric big picture that enchants us and was so wonderfully captured photographically by Studio Opia.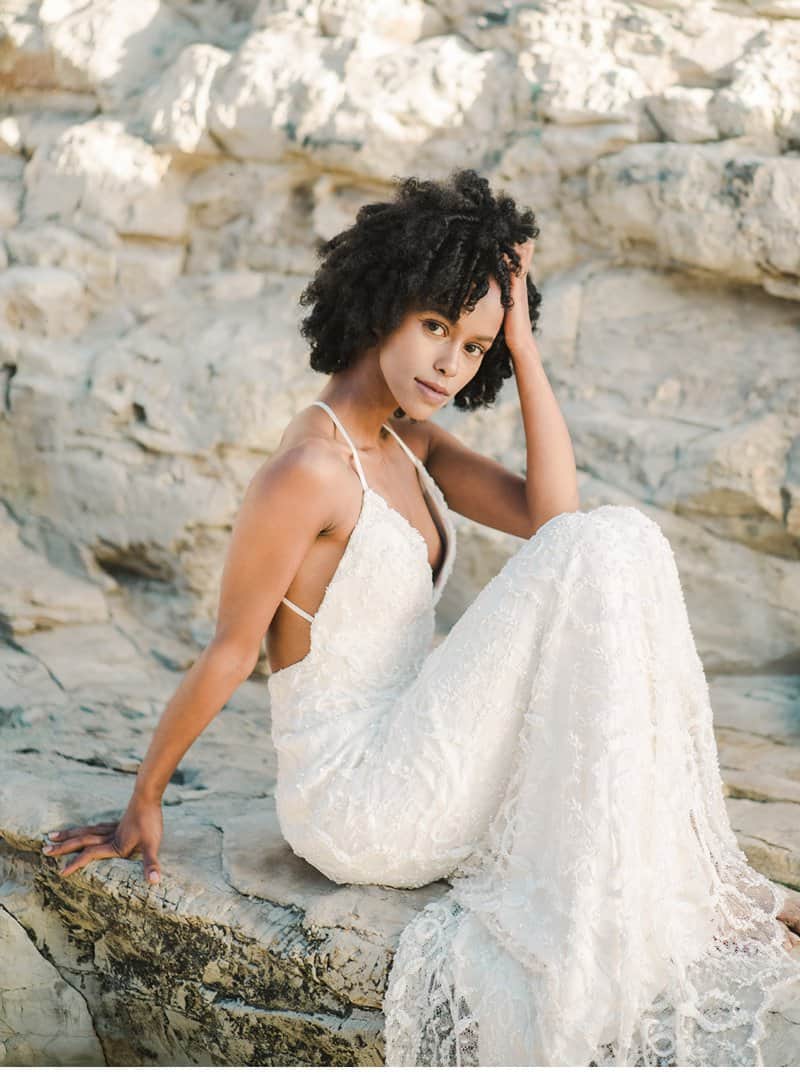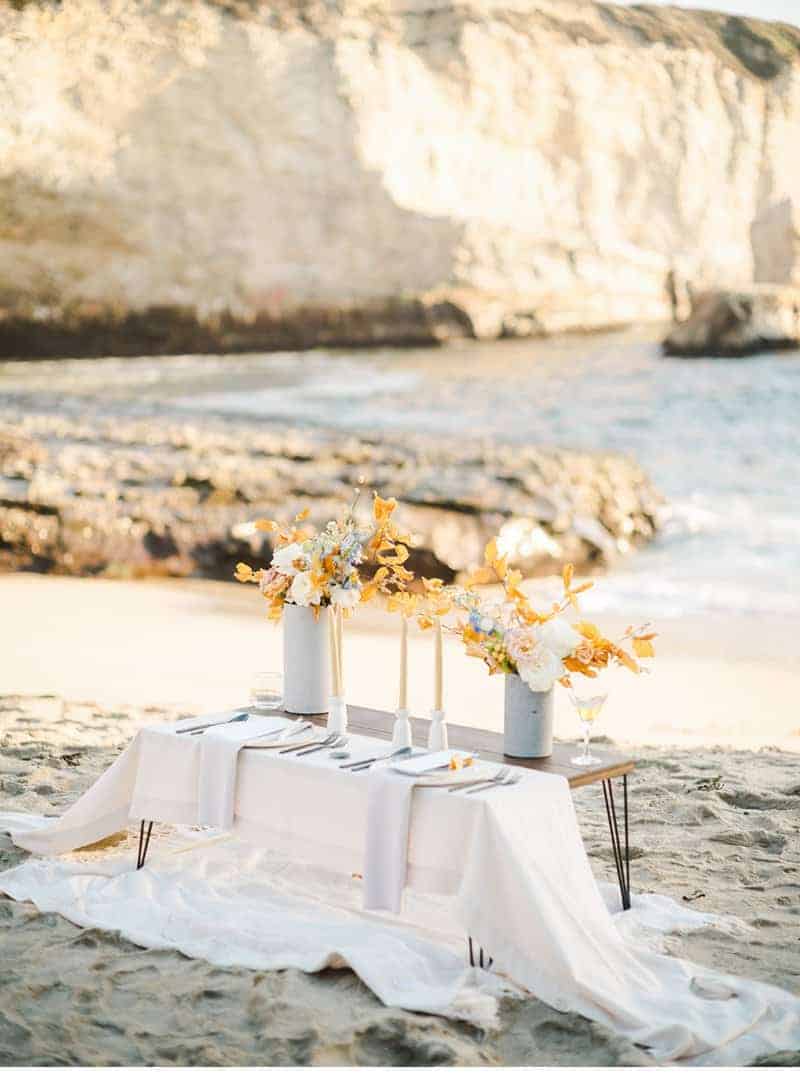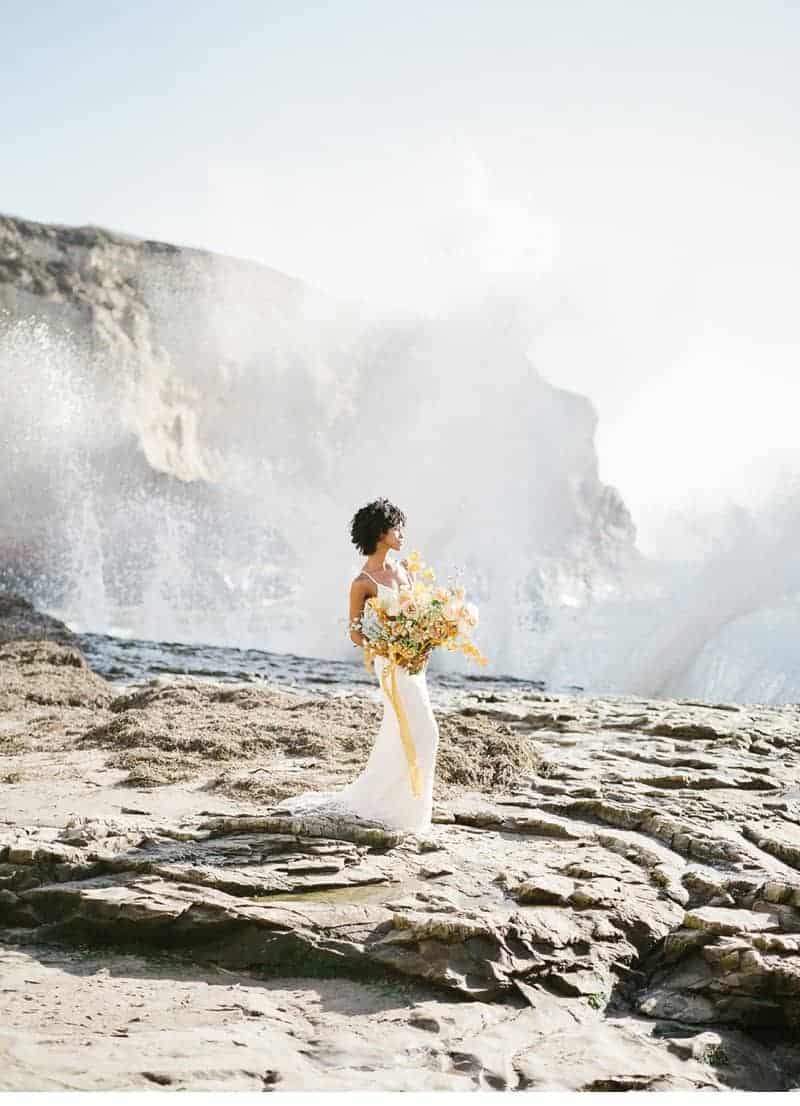 Planning & Styling: Canon in F Events
Photographer: Studio Opia
Florist: Le Bloomerie
Stationery & Signage: Blushtype
Rental: Stuart Rental
Bridal Shop: Atelier Des Modistes
MUA: Beauty by Pace
Ribbon: Party Crush Studio
Model: Mema Tesfai