"Edelweiss", The New Collection By Bella Belle Shoes
With a fragrant fireworks and a variety of designs, "Edelweiß ", the new collection by Bella Belle Shoes, conquers our hearts.
Whether ballerina, stiletto or ankle boot, to bind, tie or slip in, transparent or lace, flowers or pearls, peep toe or closed – no model we would not fall in love with head over heels.
It´s because of the name, you might think. Because legend has it that if your loved ones give you this white flower, he/she is professing his/her devotion and everlasting love.
A legend that immediately inspired the internationally successful event designer Joy Proctor.
 "I had the pleasure of interpreting Edelweiss, the rare flower blooming in the Alps, by paying homage to dedication and fidelity. I dreamed up an aged building overtaken with flowers."Joy Proctor told us.
She found the right building in the Metropolitan Building in Long Island City, New York, where soon a sea of flowers created the right atmosphere to stage the exclusive footwear collection.
This sea of flowers was created by floral designer Naomi Demanana, who was also fascinated by the concept and the namesake: "I loved the inspiration of the Edelweiss. A strong flower, its long white hairs protect it from the cold allowing it to survive in the high altitude mountains with cold temperatures. I wanted the flowers to have a quiet beauty with the strength of a mountain." she revealed.
With this she skilfully picks up the beloved designs of Bella Belle Shoes. Each model is delicate, feminine and playful, yet powerfully expressive and extravagant. Even if, by way of exception, they are not all as white as their namesake. The extensive collection this time includes elegant and timeless evening shoes, which can be perfectly combined with any other occasion and outfit.
Photographer Laura Gordon has captured them all in her own unique way for us."Learning the meaning and inspiration behind "Edelweiss", I really wanted to delve into the symbolism of this rare flower and fully interpret this mood throughout the imagery. I knew the images needed to be compelling, yet soft."Laura raves.Edelweiss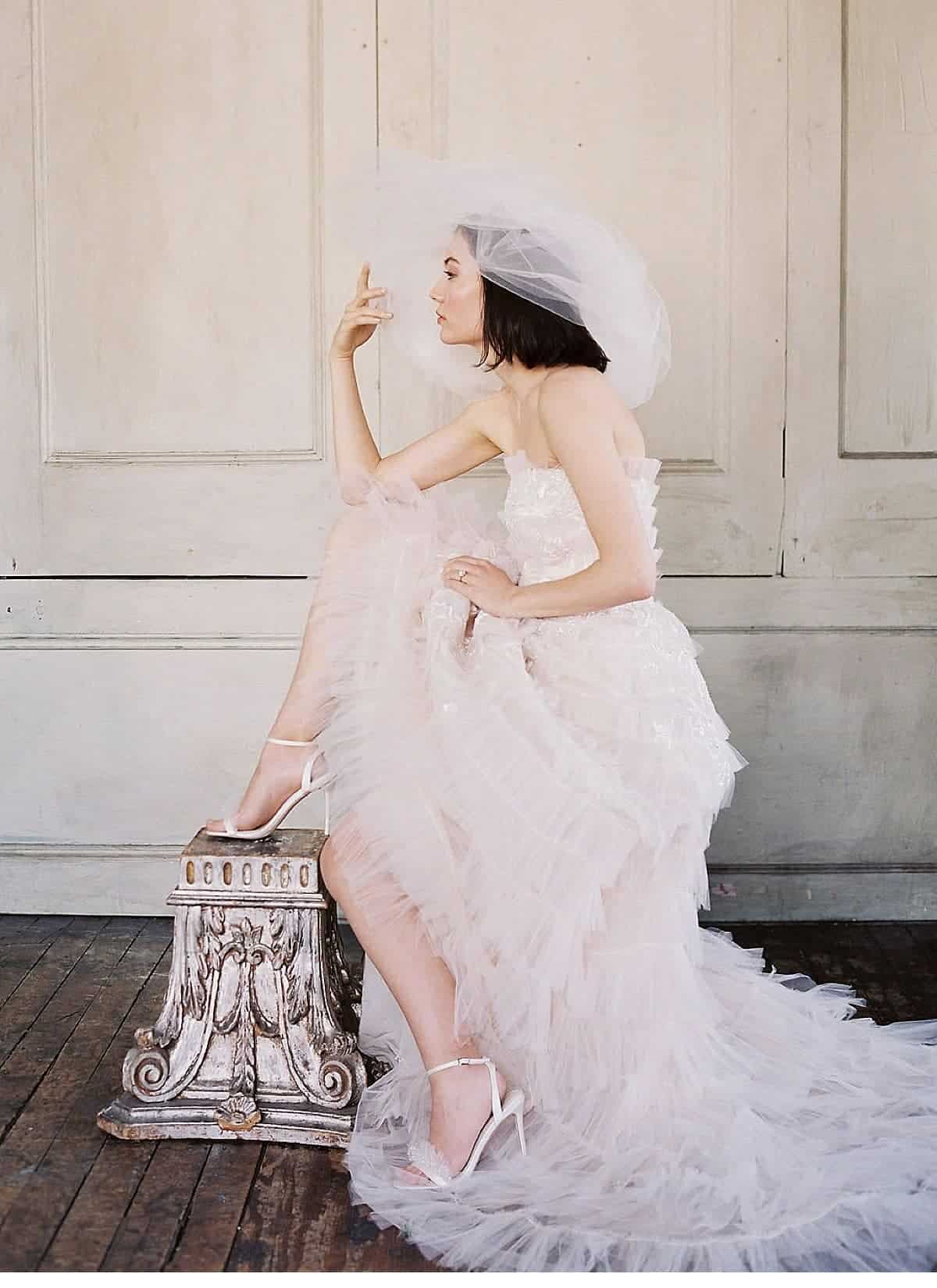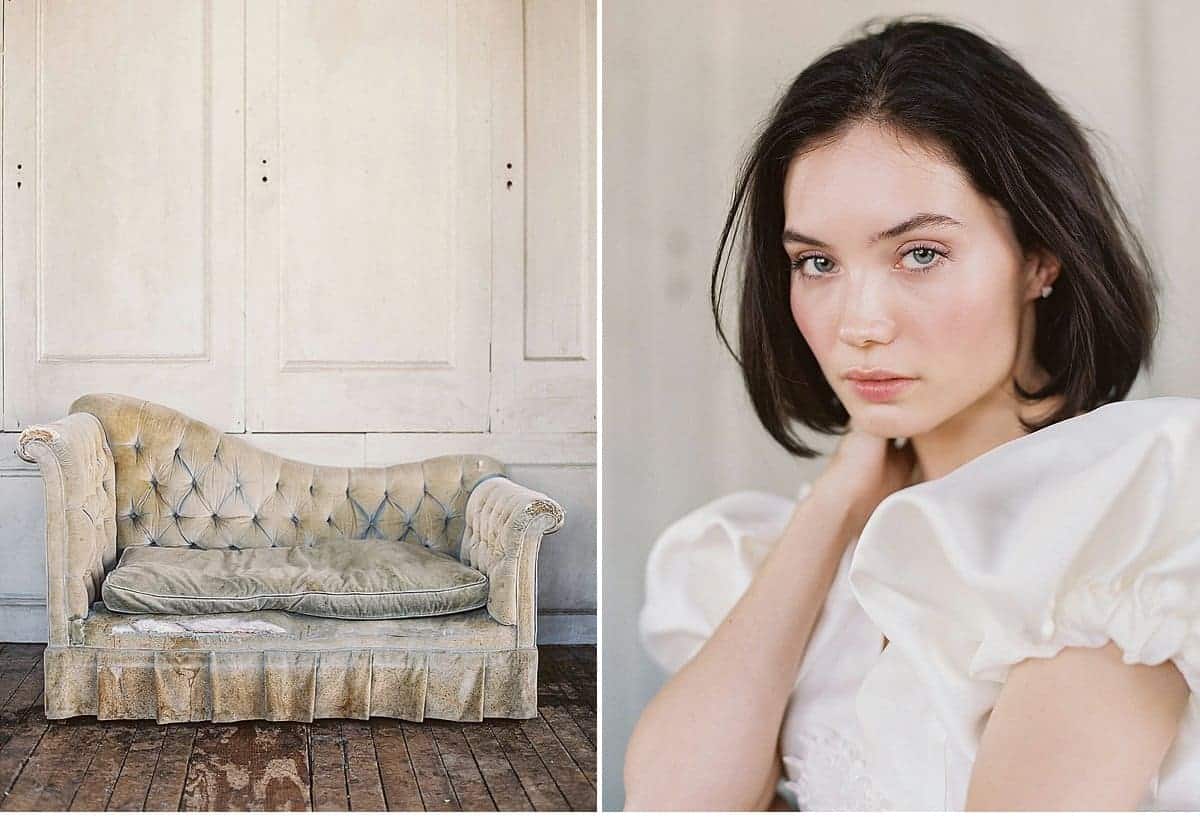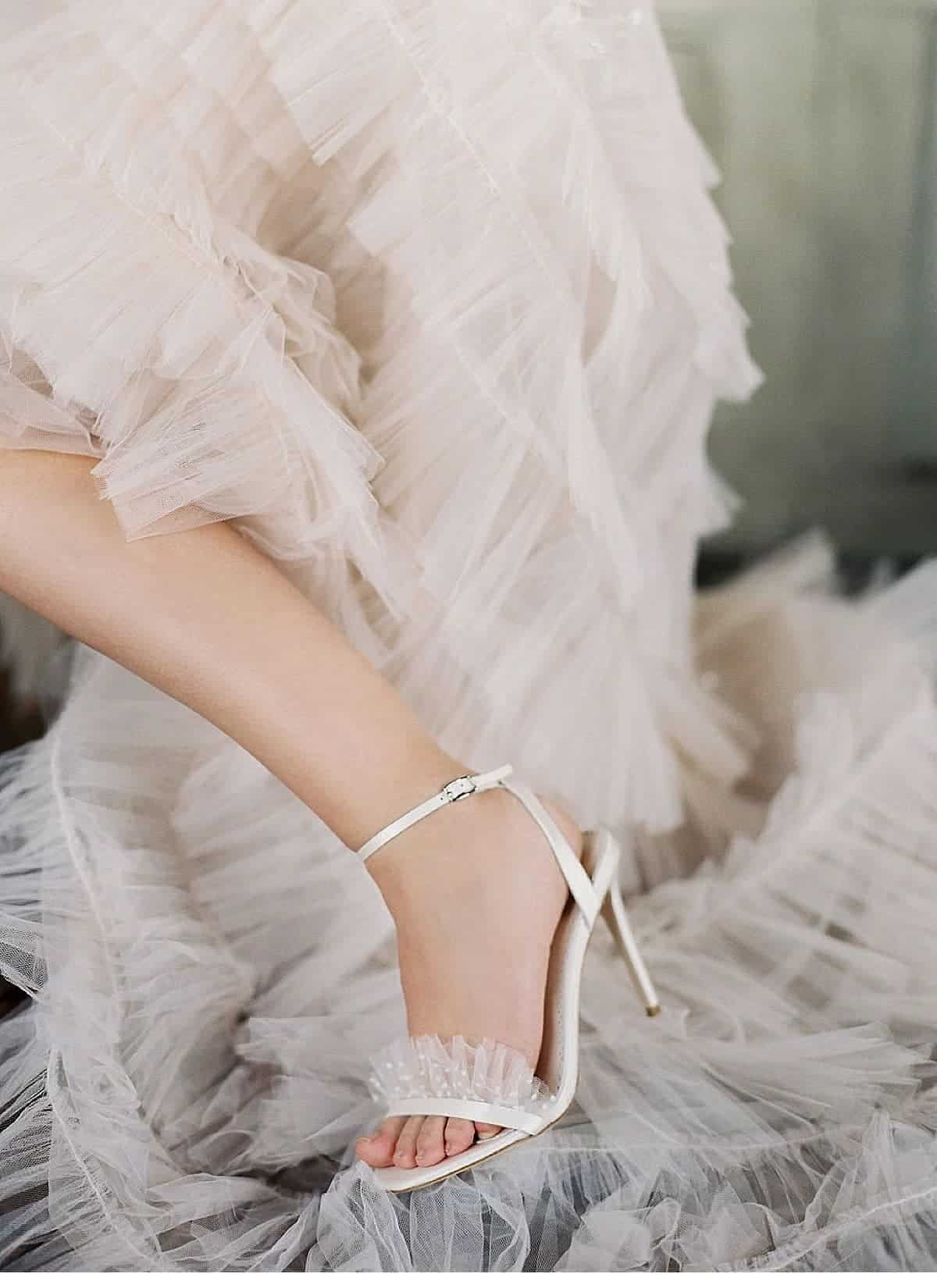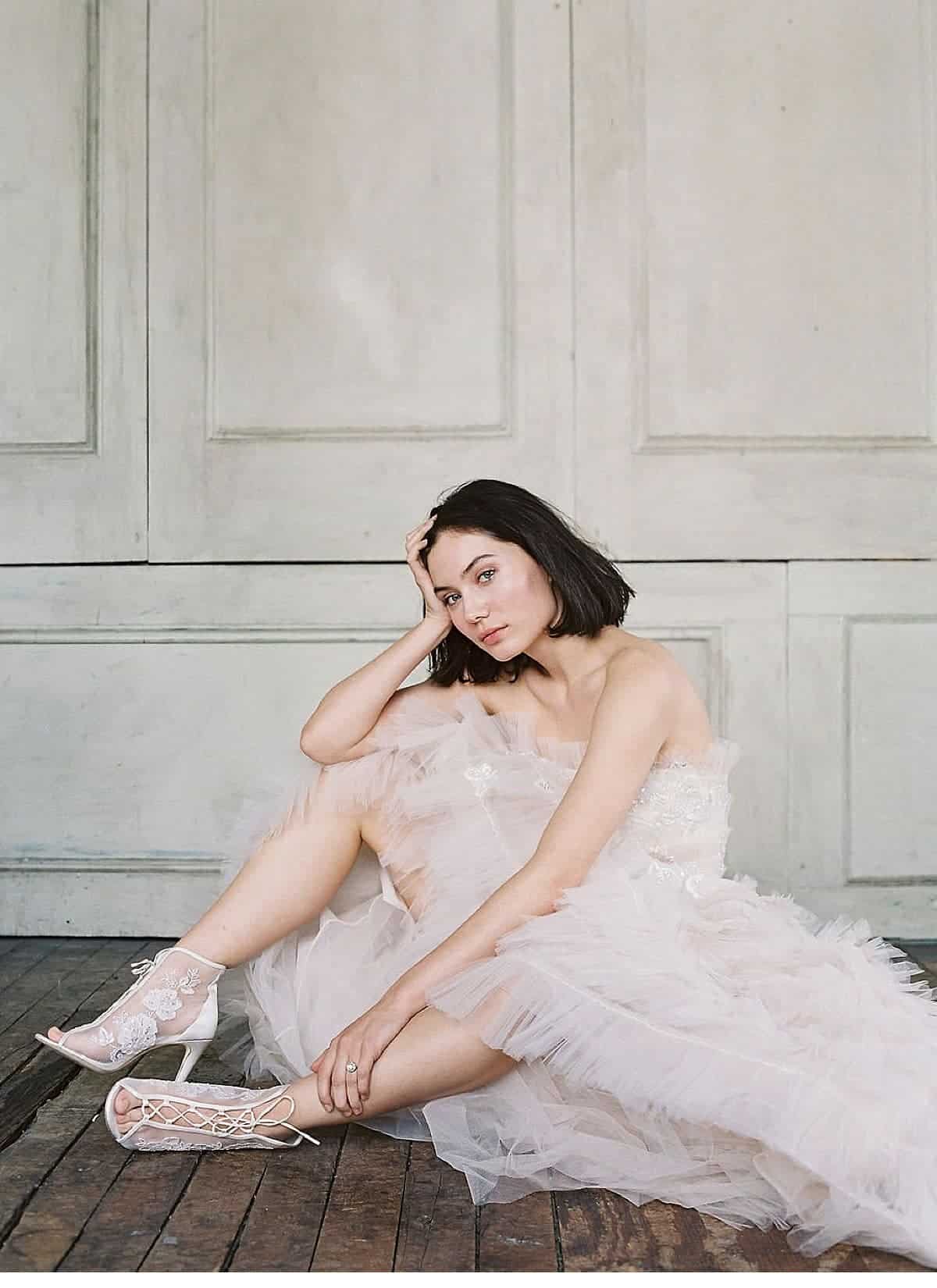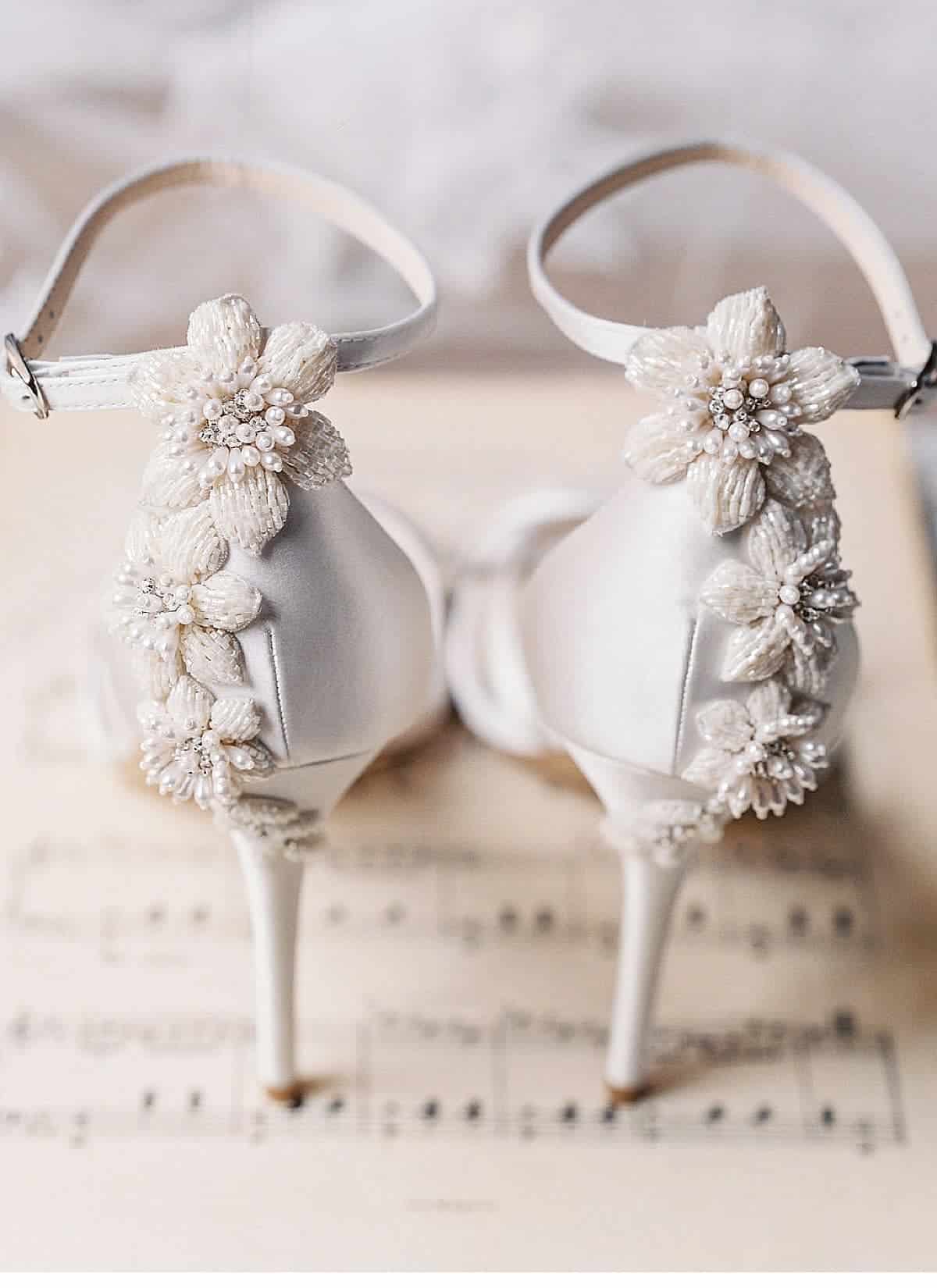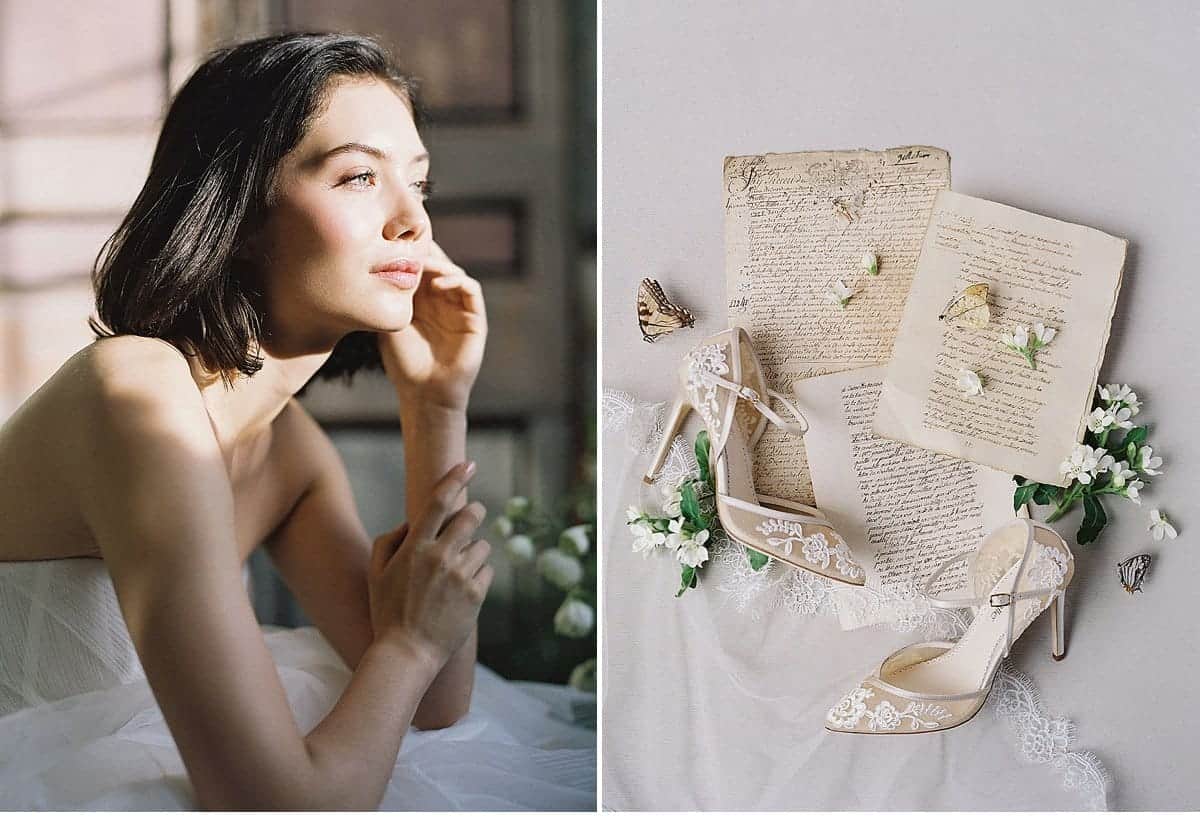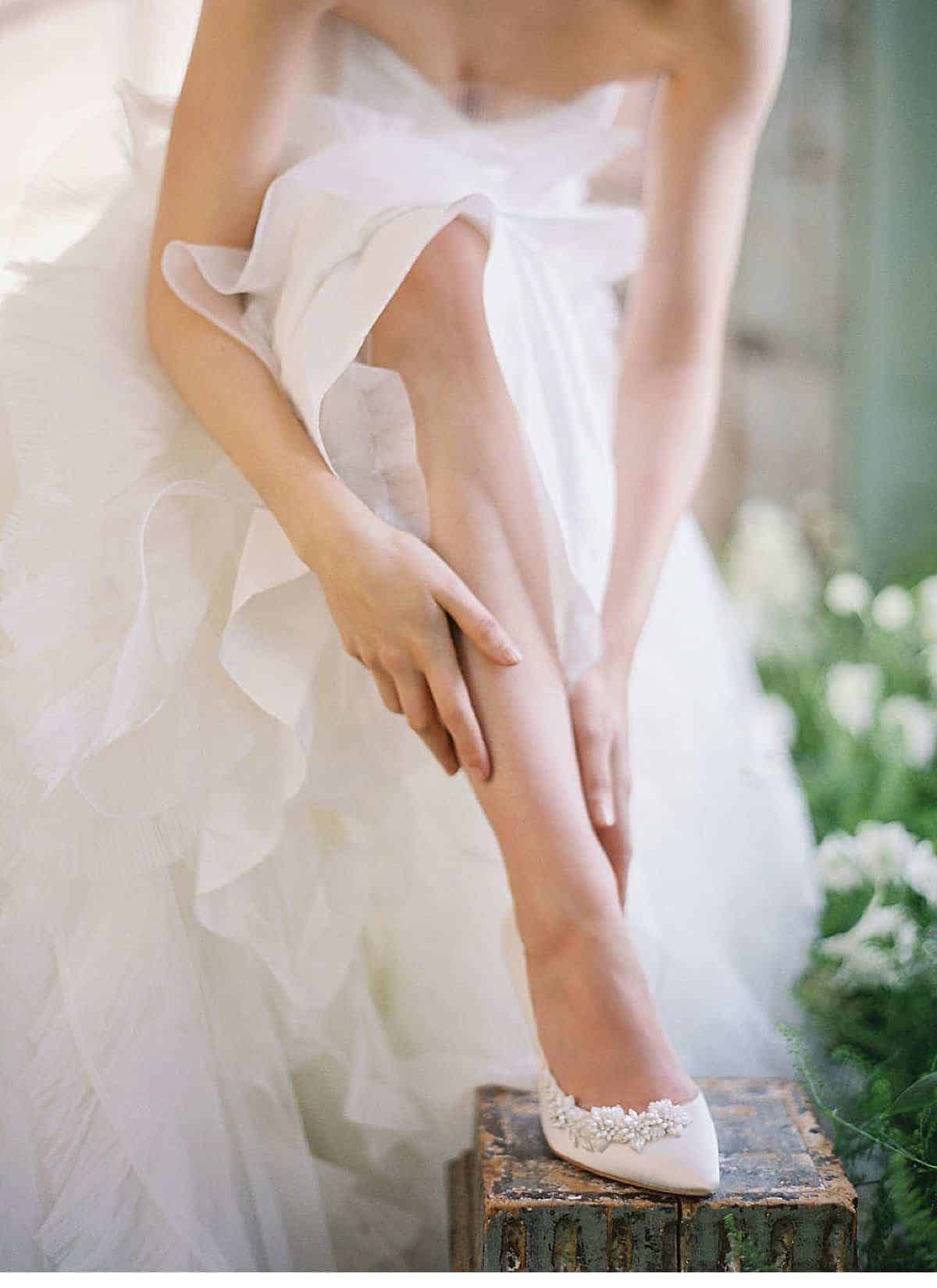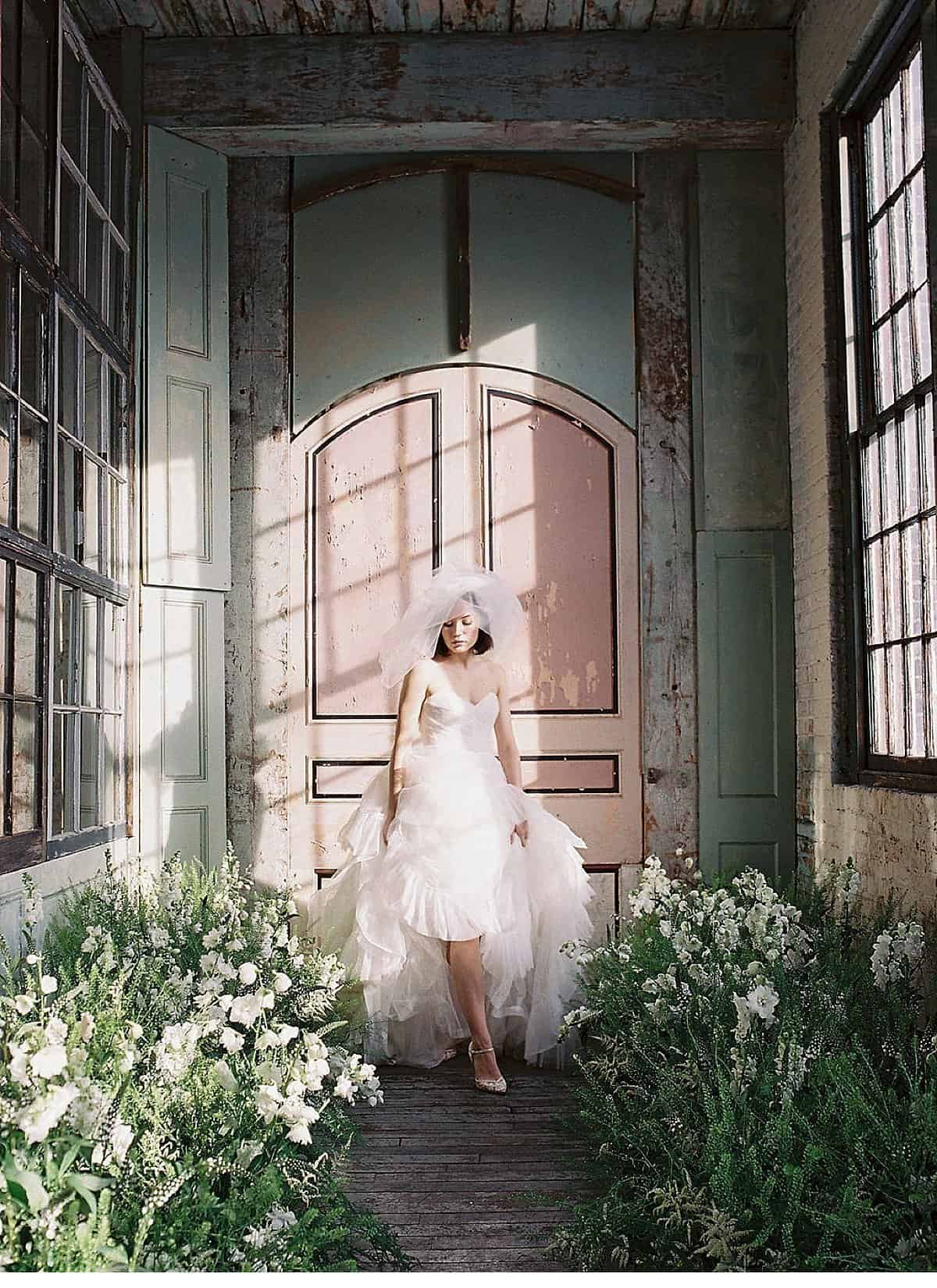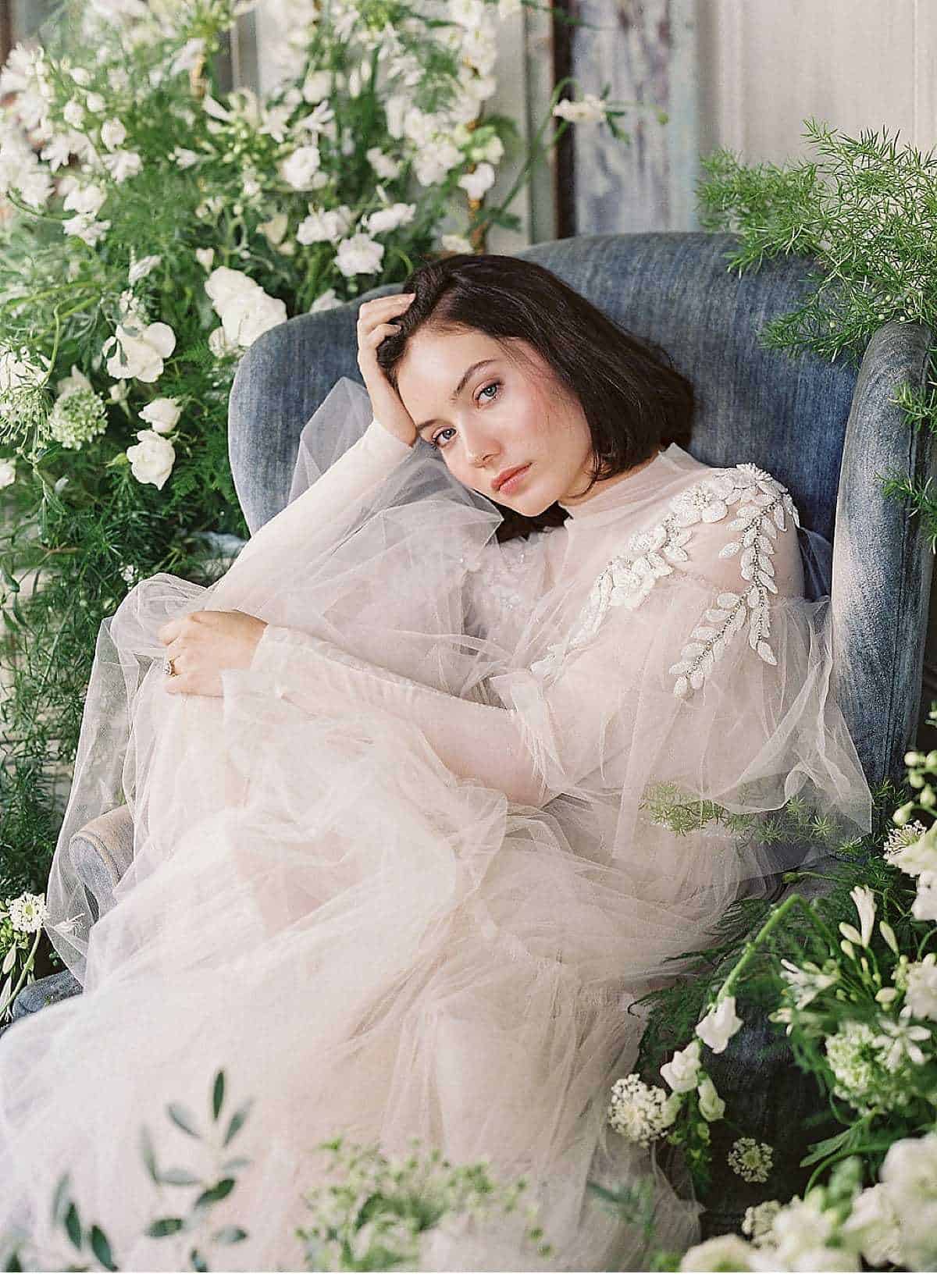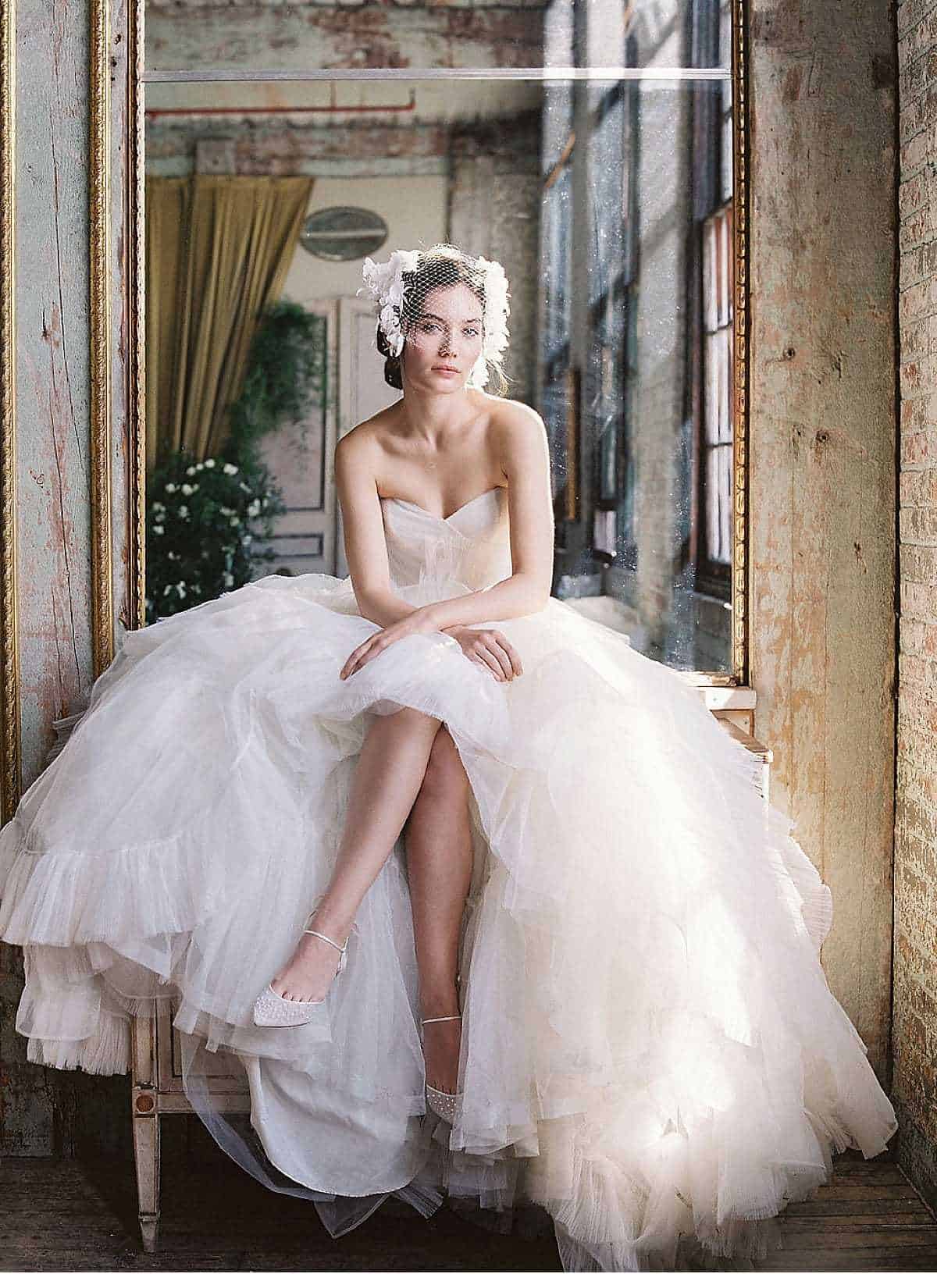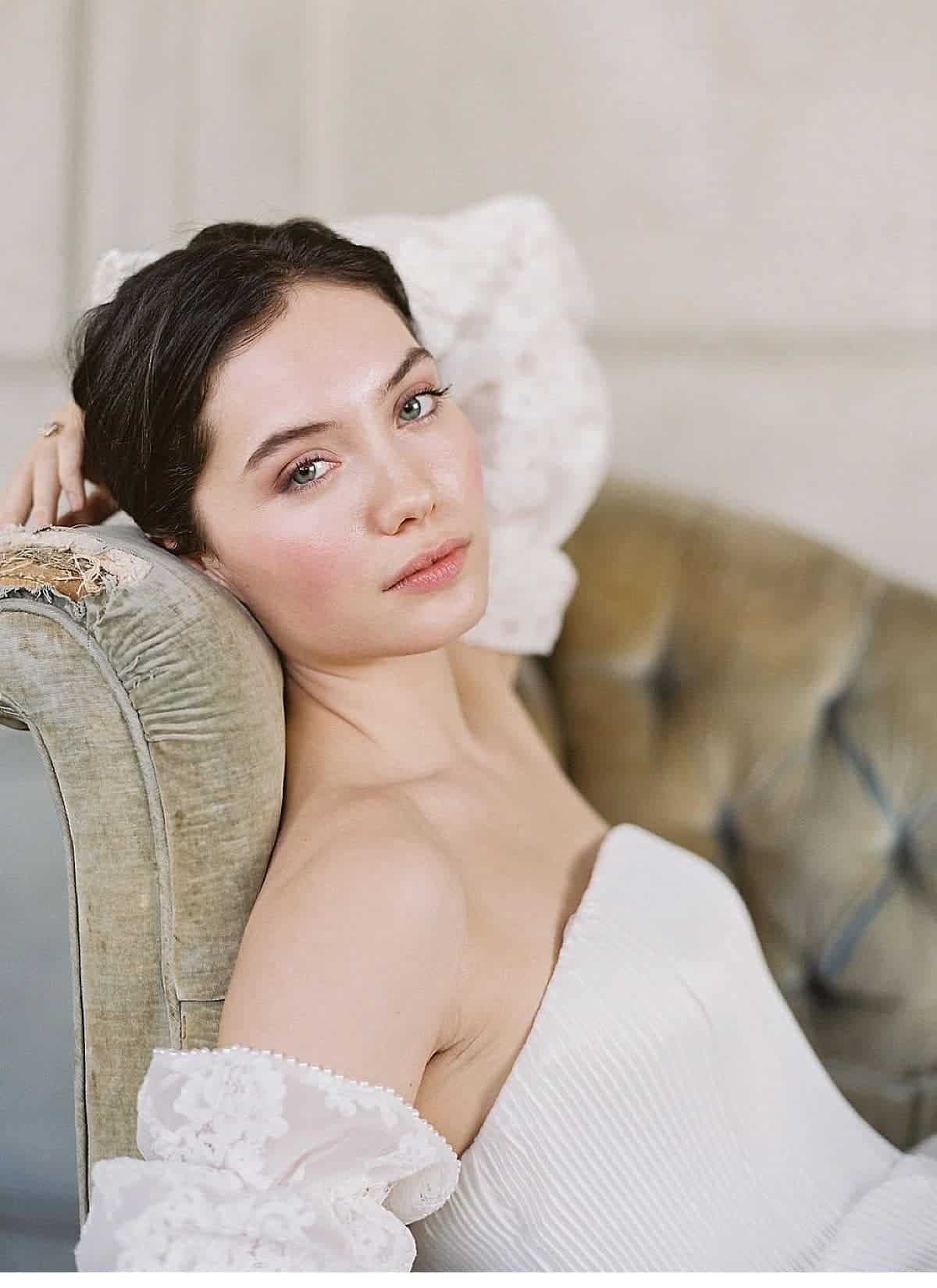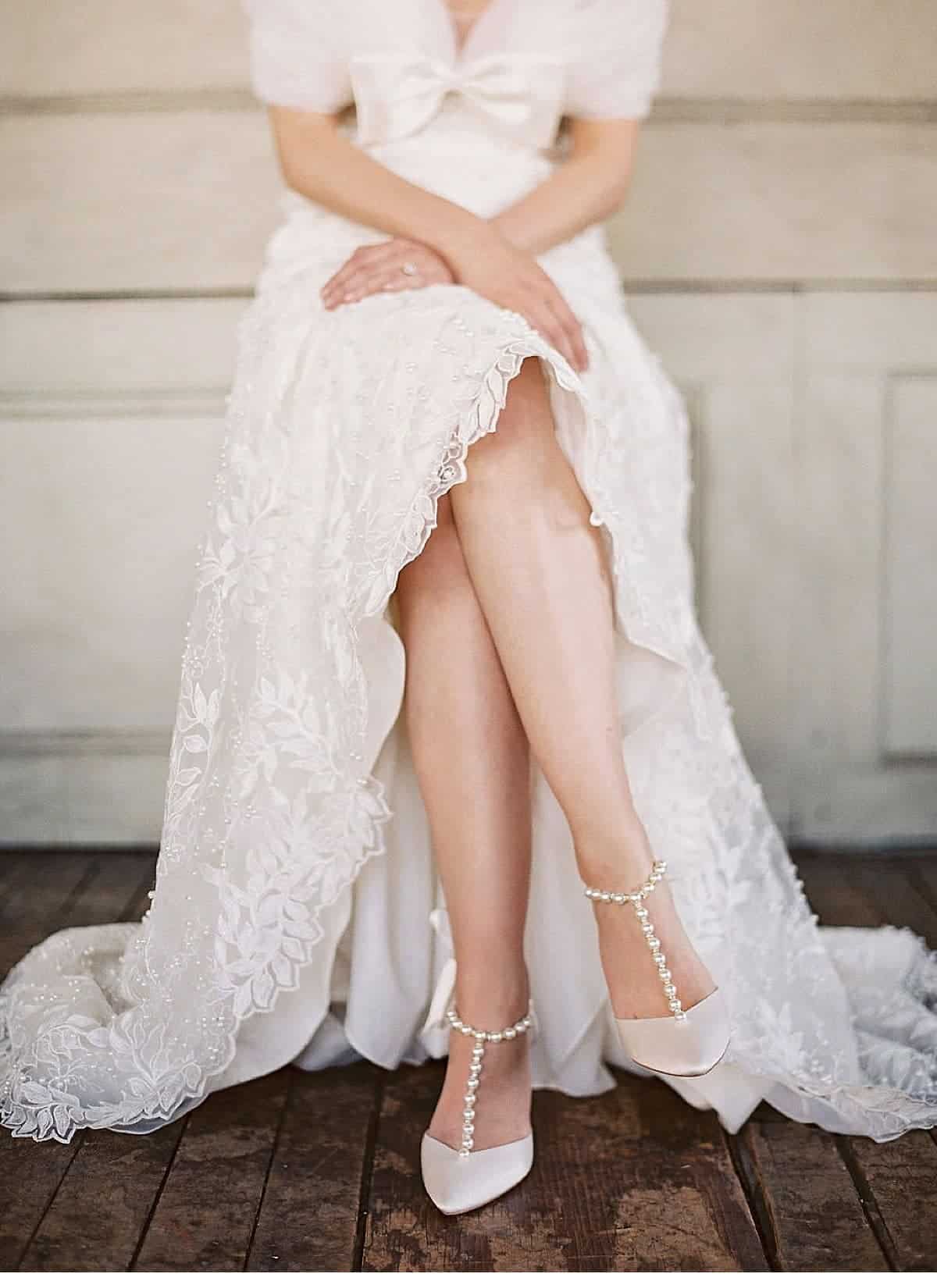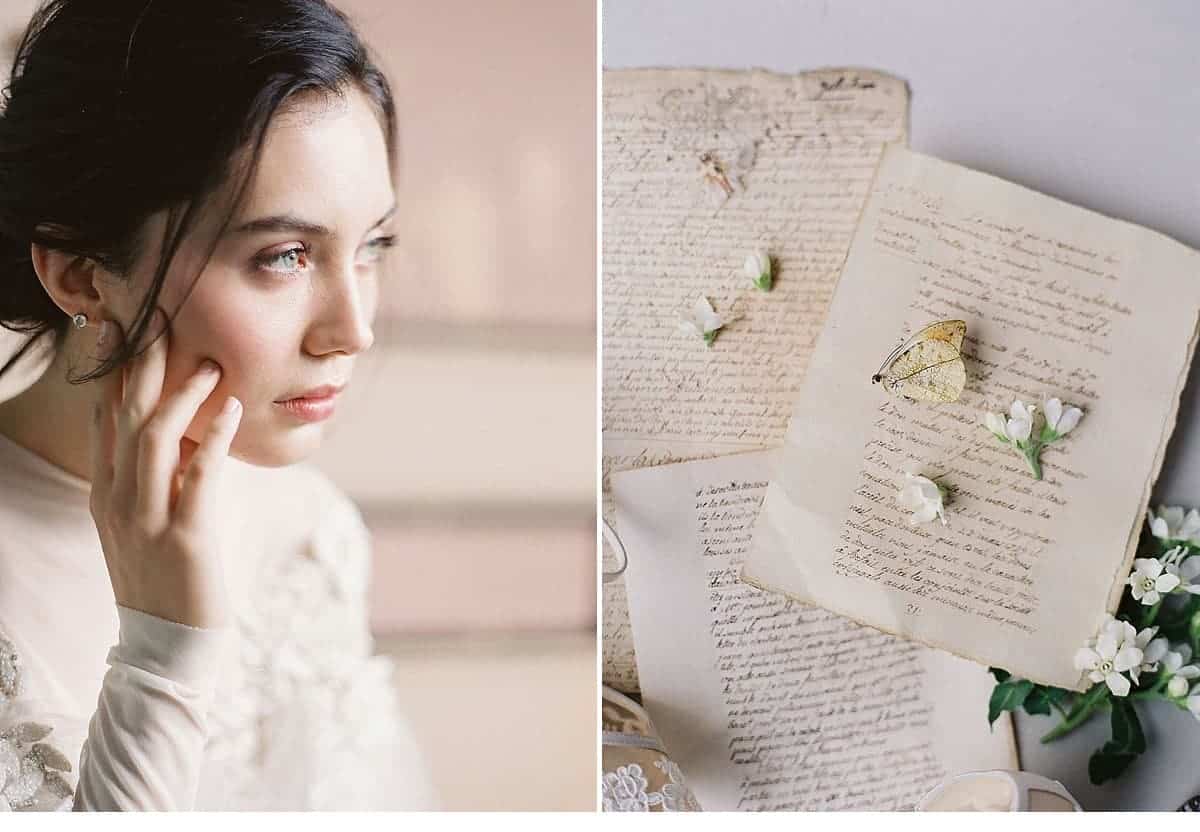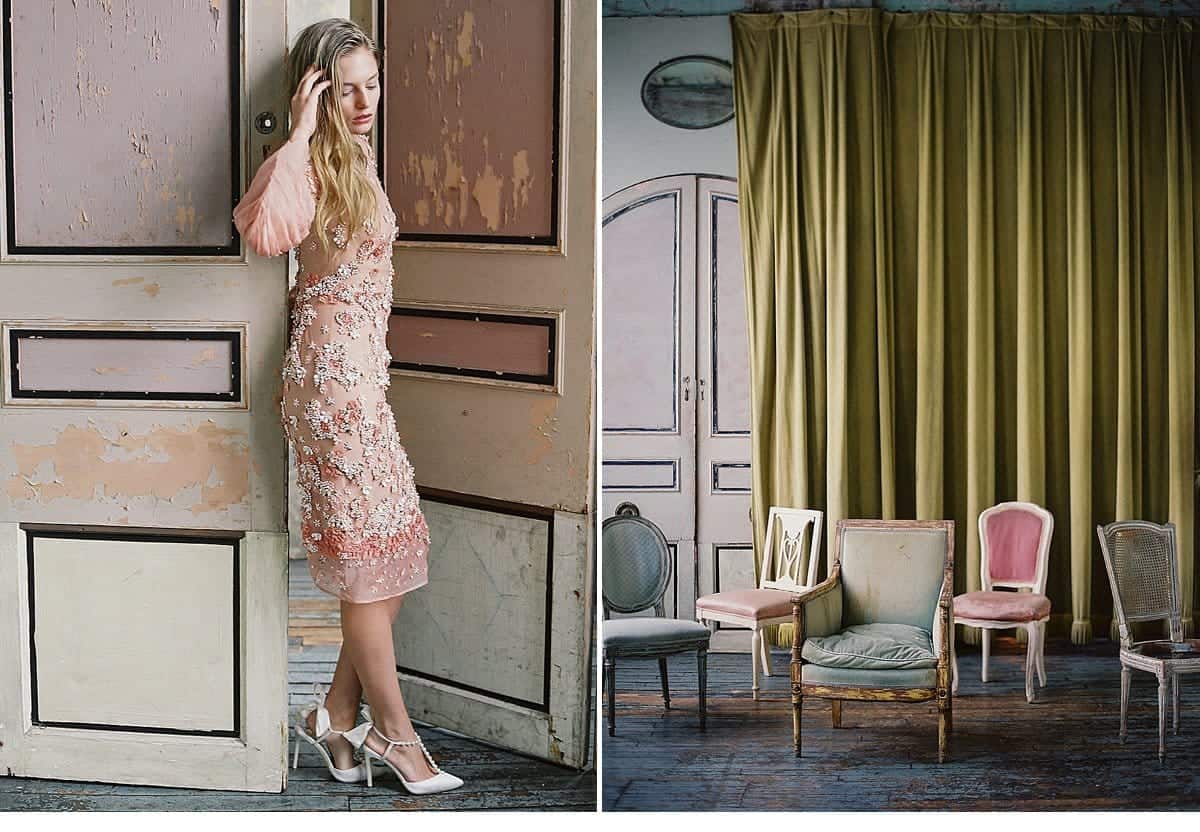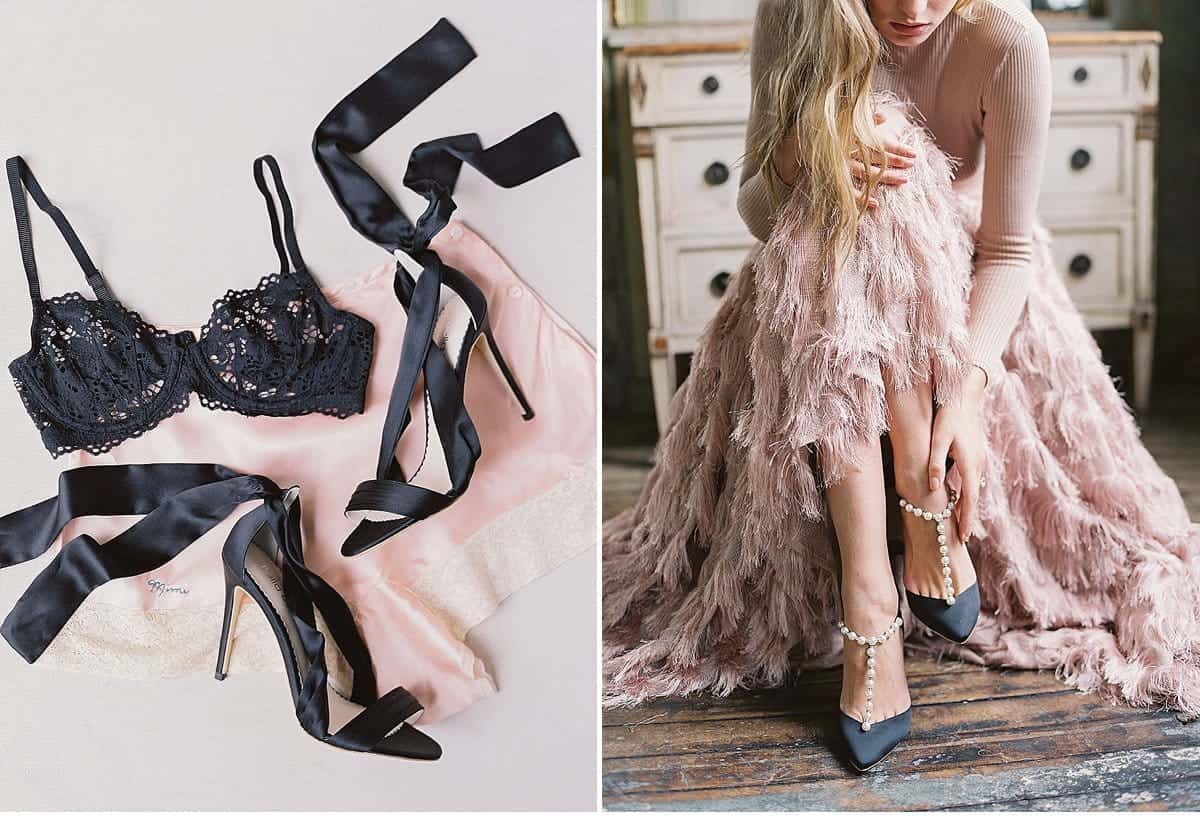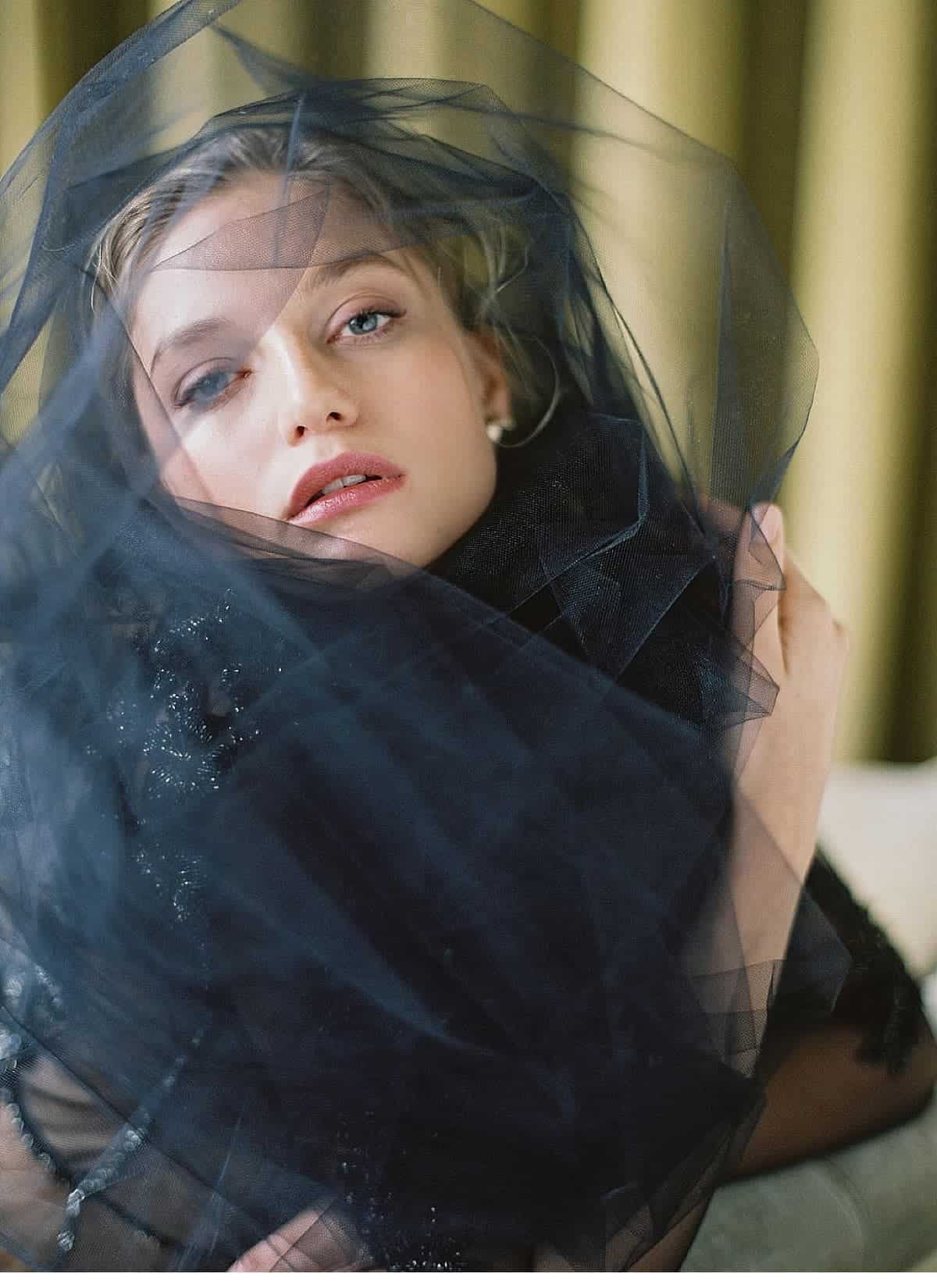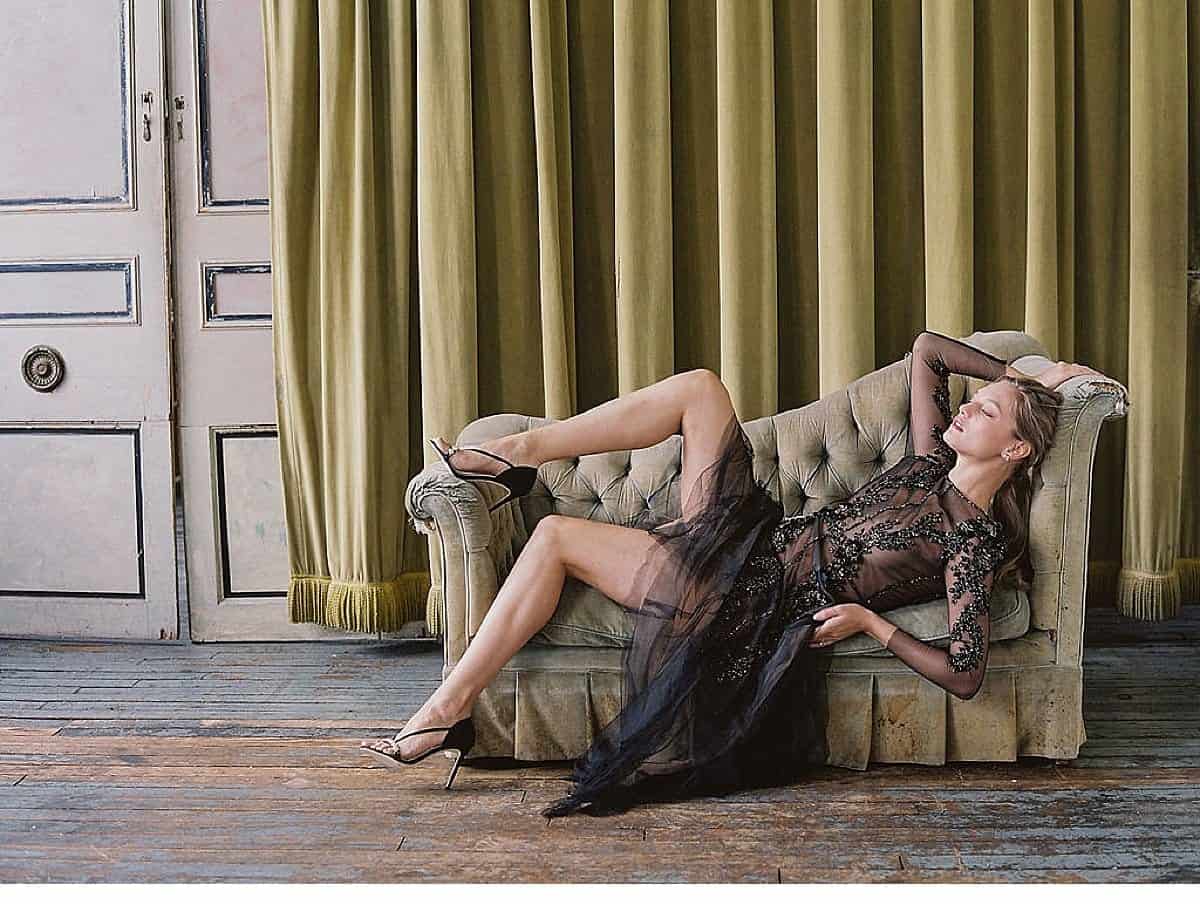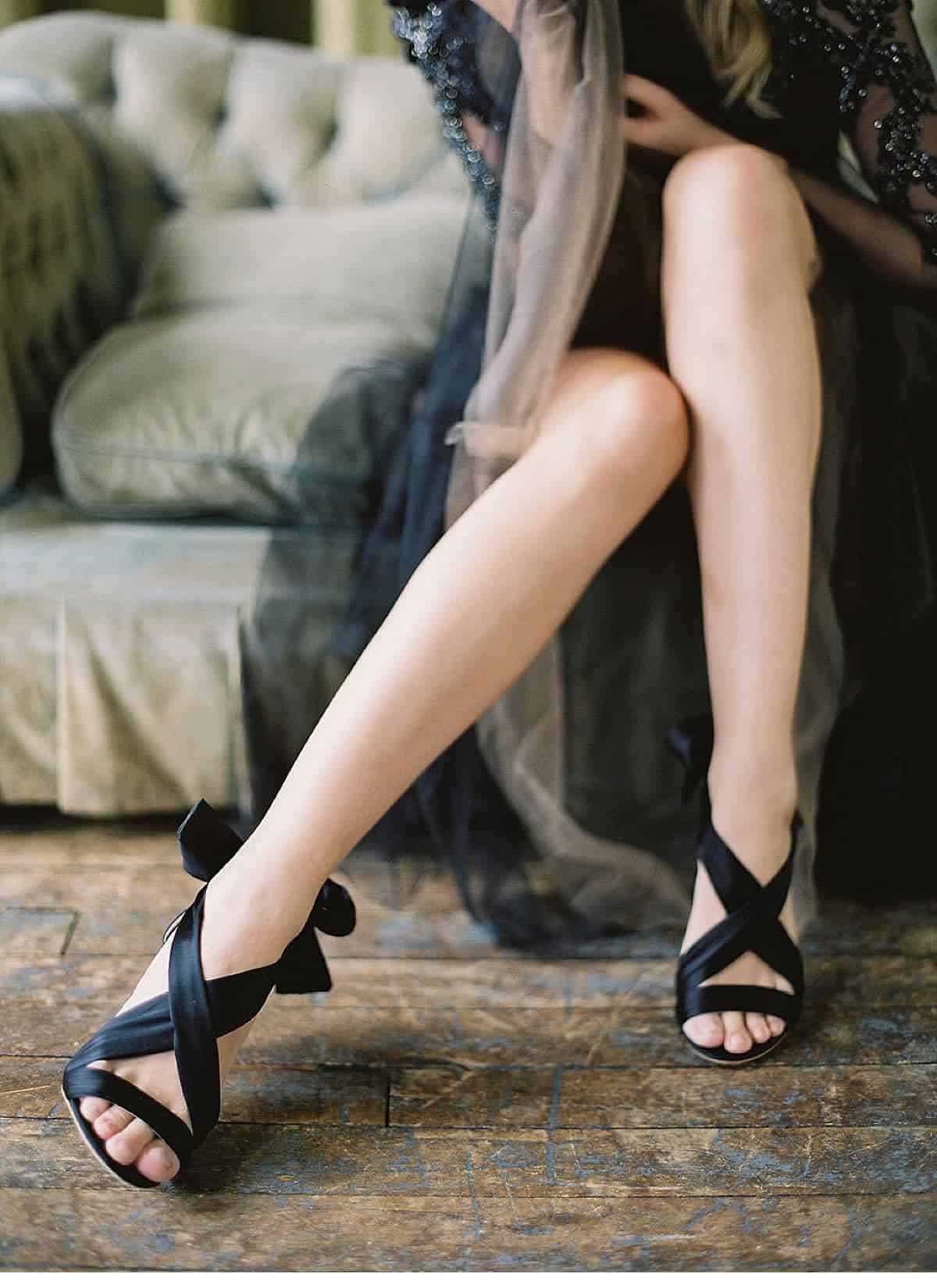 Shoes: Bella Belle Shoes 
Photography: Laura Gordon Photography 
Design + Styling: Joy Proctor  
Floral Design: Naomi Demanana  
Fashion Styling: Gabrielle Hurwitz  
Wedding Dress: Chana Marelus  
Wedding Dress:  W.too by Watters  
Wedding Dress & Veil:  Sebastien Luke  
Bridal Boutique: Spina Bride  
Wedding Dress: Zuhair Murad from Kleinfeld Bridal  
Bespoke Accessories: Enchanted Atelier by Liv Hart 
Hair & Makeup: Face Time Beauty  
Model: Dayna of Fenton Models  und Svetlana Zakharova
Venue: Metropolitan Building 
Calligraphy: Seniman Calligraphy 
Styling board: Styling Mat  
Flatlay Veil: Girl and a Serious Dream