Between light and shadow
This time we take you to an unconventional and modern wedding world, which was designed with a lot of sensitivity for style and unique creativity by wedding planner Antonia Luzi.
For this purpose the team used the garden of Villa Crudeli, which provided a Mediterranean atmosphere with its lush vegetation and pine and olive trees.
The story of Edoardo and Masha is a modern fairytale.
Together with photographer Vanessa Illi and a great team, Antonia created unique style contrasts – light and shadow, luxurious and minimalist elements, soft and dark tones.
With great attention to detail, silk textiles, handmade ceramics, precious jewelry and beautiful stationery were combined by Mugga Design.
Ivana Floral Designer arranged fresh flowers and dried flowers in a contrasting color palette to a floral artwork.
We are especially impressed by the table decoration, which was perfectly set in scene with small ceramic vases, dried flowers, many candles and a hanging flower installation. The final result is charming, unconventional and stylish.
For the bride 2 looks by Silvia Moretta were chosen: The first wedding dress reminds of a forest nymph with the embroidered dress and an unusual make-up. The second look is fashion oriented with a minimalist silk dress, a glamour make-up and a big corolla.
Get now inspired by the stylish imagery of Vanessa Illi and the magnificent video of Emanuela Di Filippi.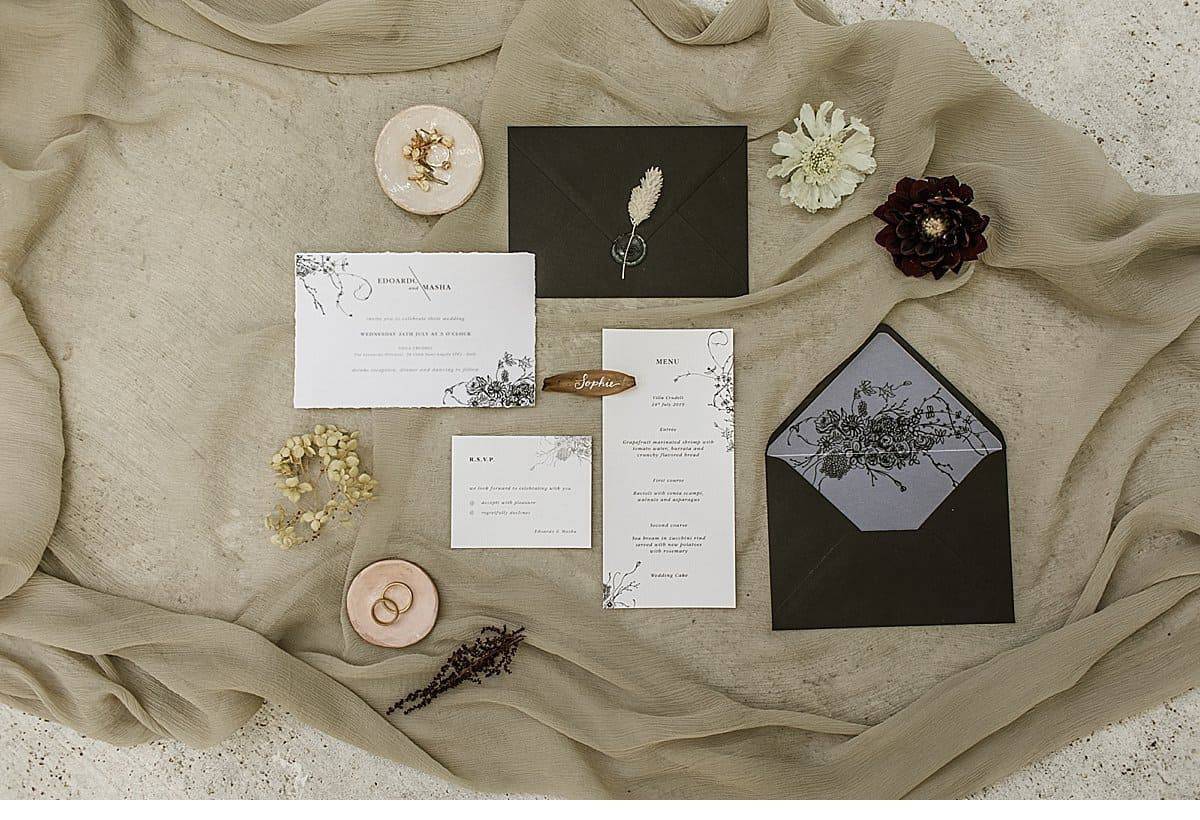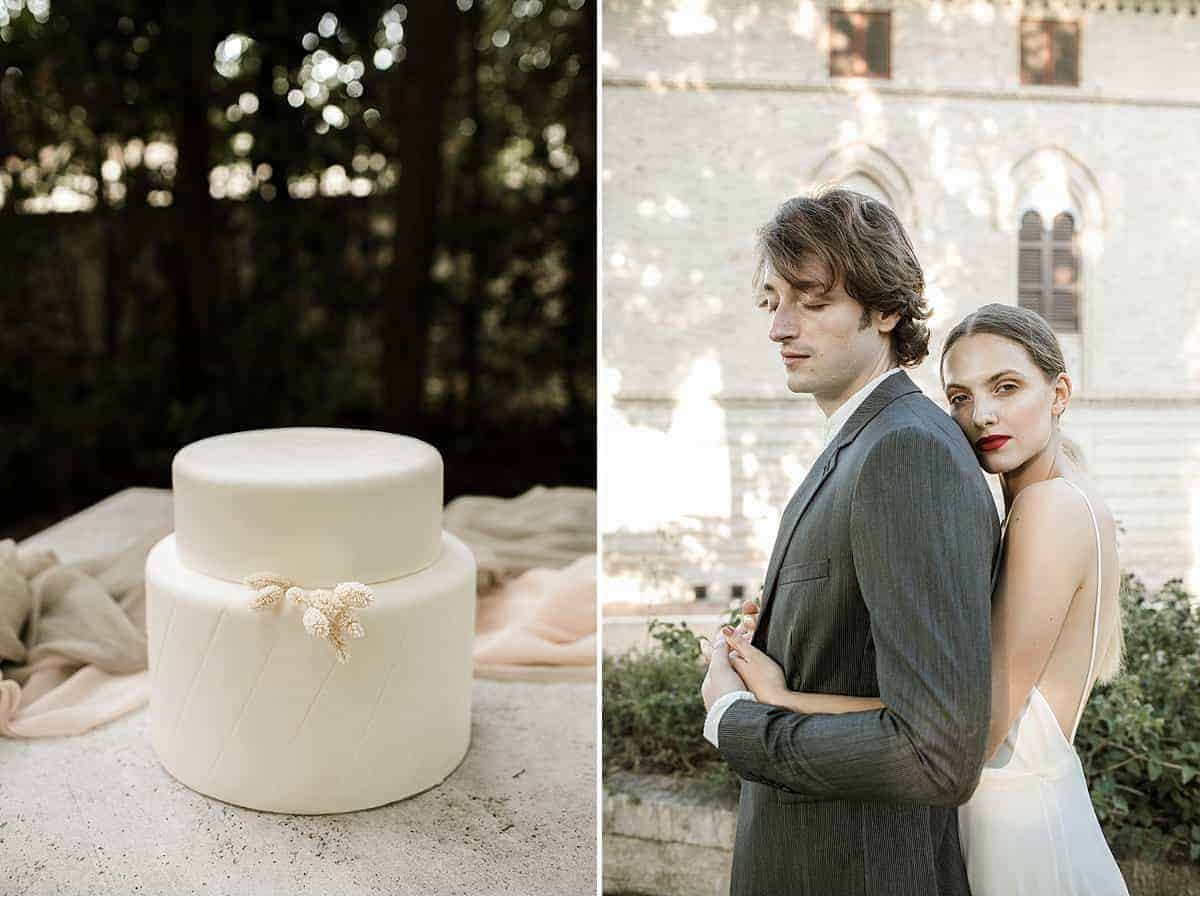 Planning and Styling:  Antonia Luzi 
Photographer: Vanessa Illi 
Videographer: Emanuela Di Filippi 
Venue: Villa Crudeli
Flowers: Ivana Floral Designer 
Bride Dresses: Silvia Moretta
Bridal Shoes: Anniel Bridal
HMUA: Mila Zalevskih
Stationery: Mugga Design
Ceramics: Madlen Ceramics
Ribbons and Table Runners: Fati Amor
Rings: White & Gold
Engagement ring: Taya Jewels
Rentals: Umami Banqueting Designer
Cake: caketimemontesilvano
Models: Masha and Edoardo