Beyond the Stars with the new Pronovias 2020 collection
Today we go to distant galaxies, Beyond the Stars, with the new Pronovias 2020 collection. A collection that inspires with numerous innovations such as the integrated shapewear, intricate lace patterns with transparency effect or unconventional colors. The new design elements such as detachable accessories or asymmetrical sleeves are also among the highlights of the coming season.
One name, three collections
Since three brands design their high-quality bridal fashion under the Pronovias umbrella, as we all know, "Beyond the Stars" actually consists of three different collections. For months Atelier Pronovias, Pronovias and Pronvias Privee interpreted the sonorous name of the collection in their own individual way for themselves and created something unique.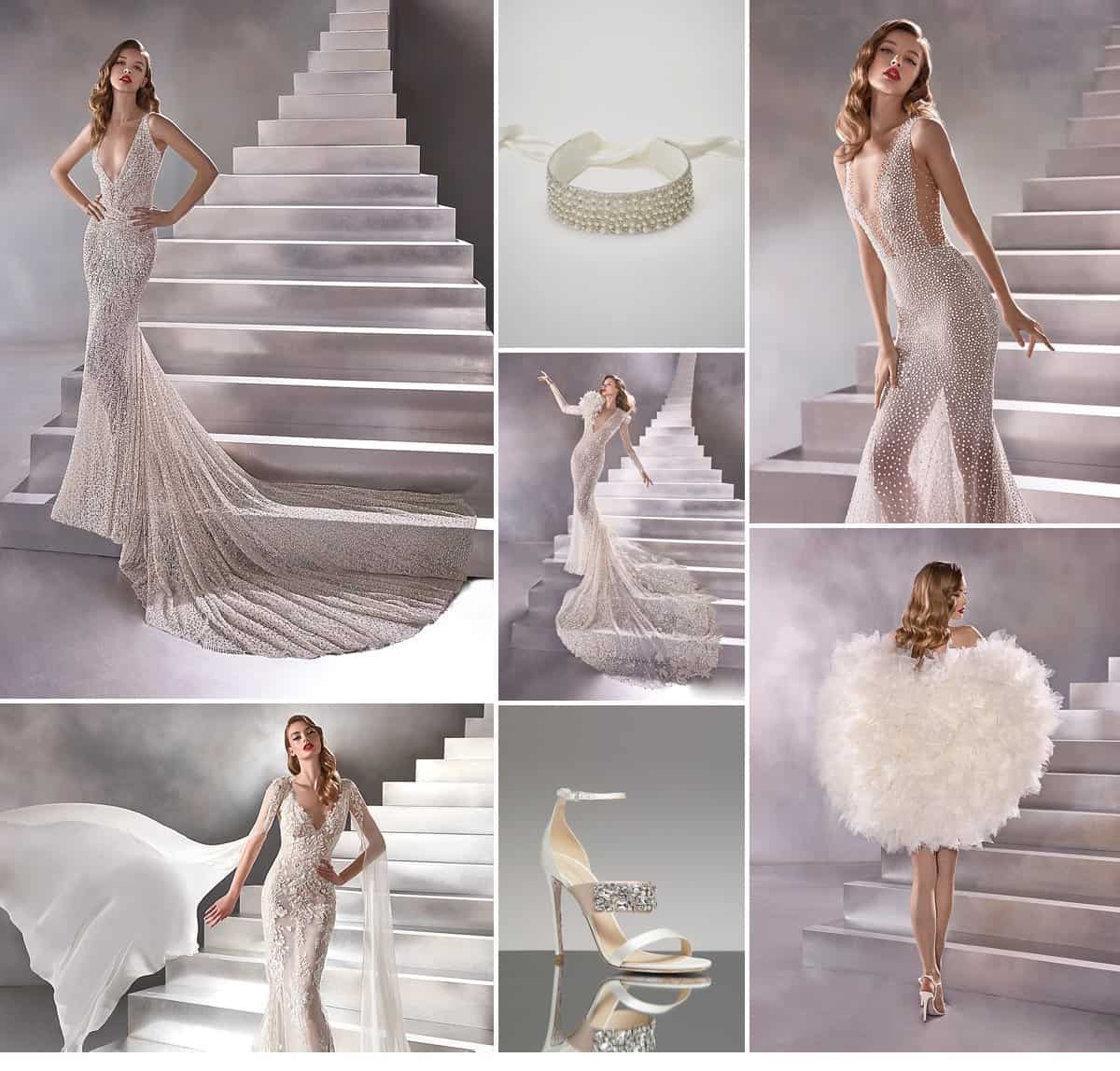 Haute Couture Atelier Pronovias 2020 Collection
Inspired by his childhood in Nice and the artwork of Marc Chagall, artistic director Hervé Morreau shows his interpretation of an infinite universe by celebrating feminine shapes and wrapping them in flattering cuts in new fabrics such as couture crepe, embellished mesh and handmade French lace. With intricate beading embroidery and exclusive details, fashionista brides become modern trendsetters.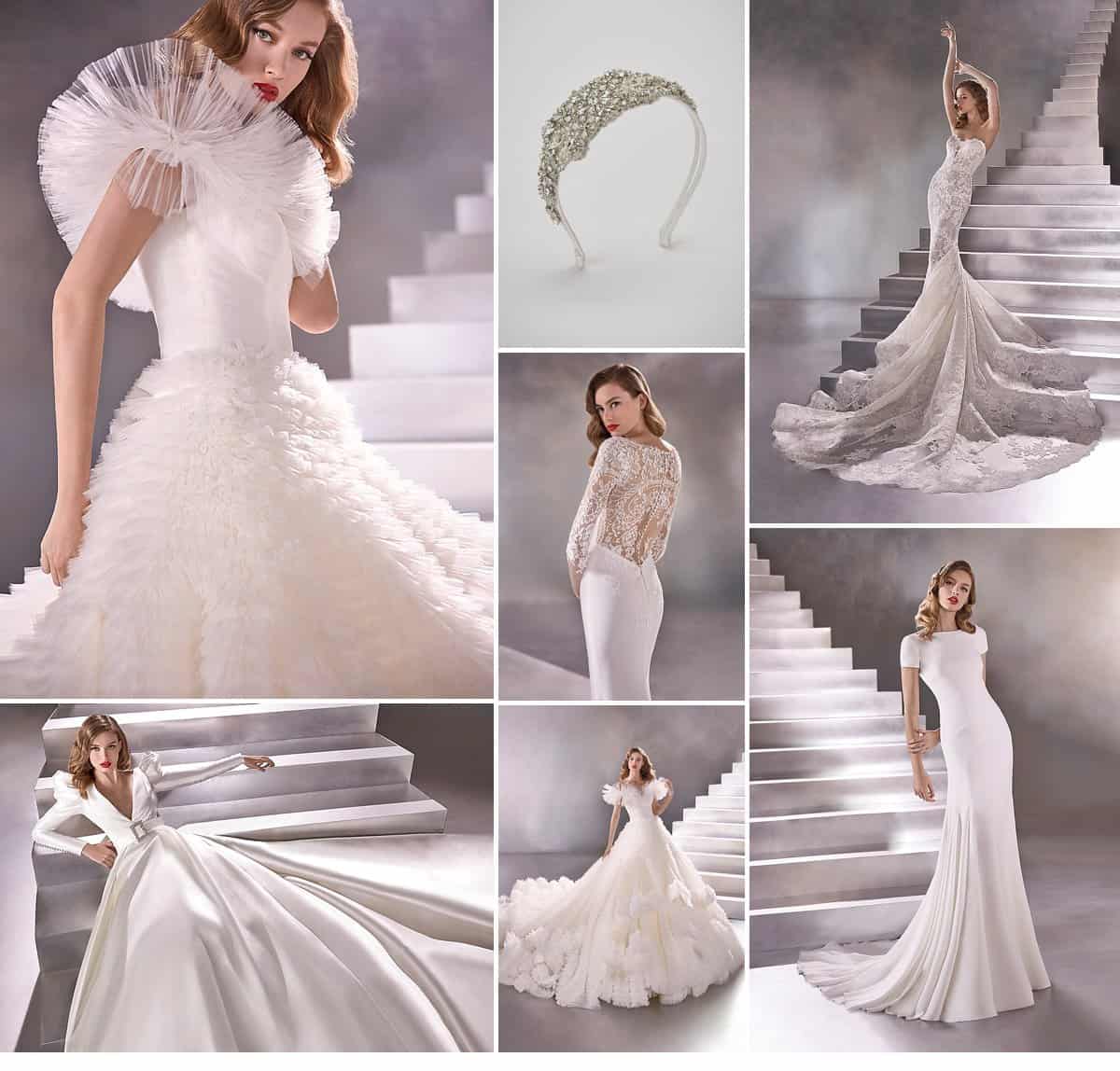 Pronovias Priveé 2020 Collection
With a touch of drama and at the same time a high level of sophistication fascinates this exciting collection dedicated to the most influential women, the "stars" of their time. Flared wedding dresses, whose wearing comfort has also been optimized, can be found here just like the adapted "heart" of Pronovias, the popular mermaid style. Magical embroidery, precious beads and stunning overskirts create an extra wow effect here.
The design and length of the trains has also been revised and now crowns the gorgeous wedding dresses of this collection, along with hand-applied 3D flowers and delicate lace appliqués.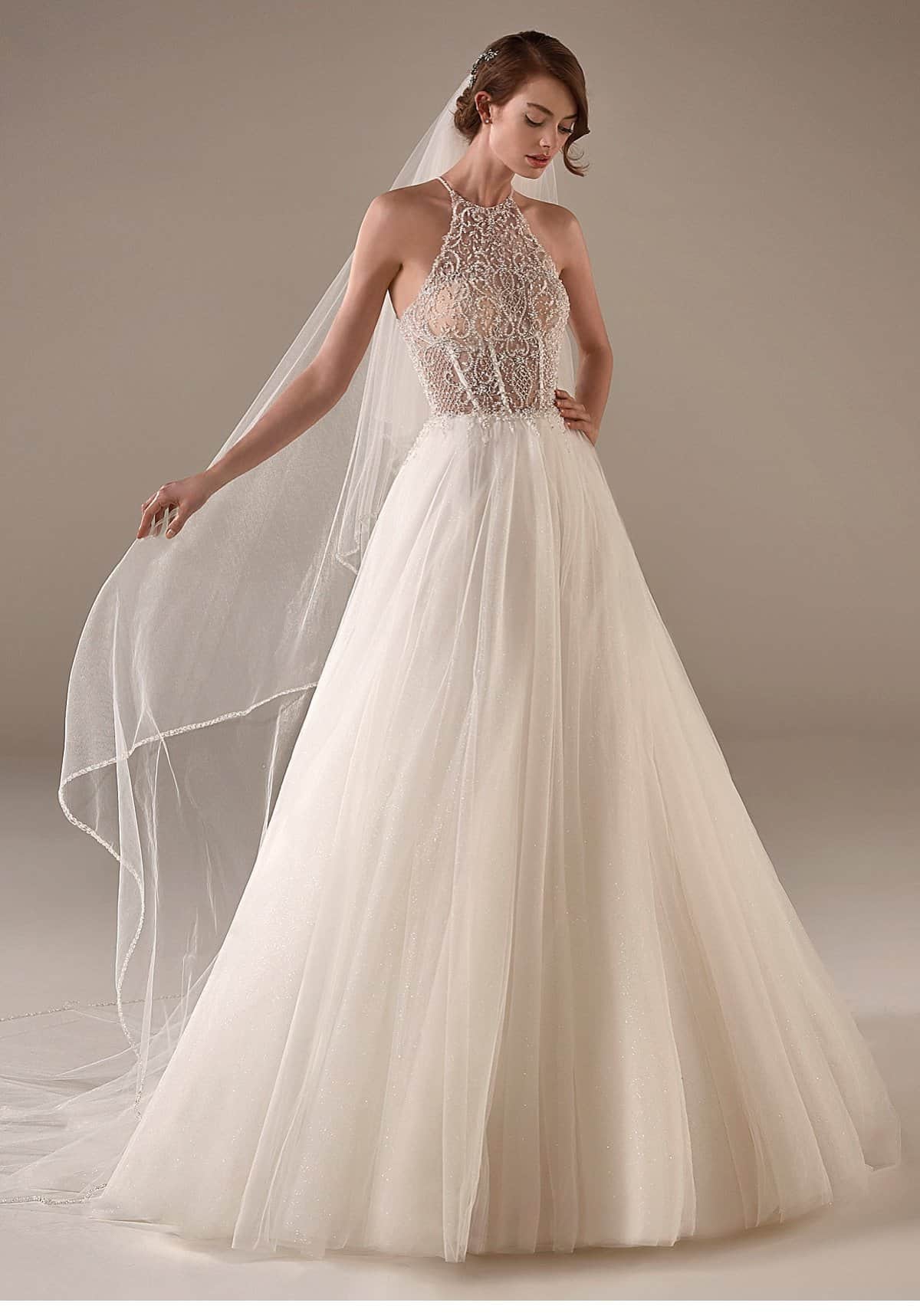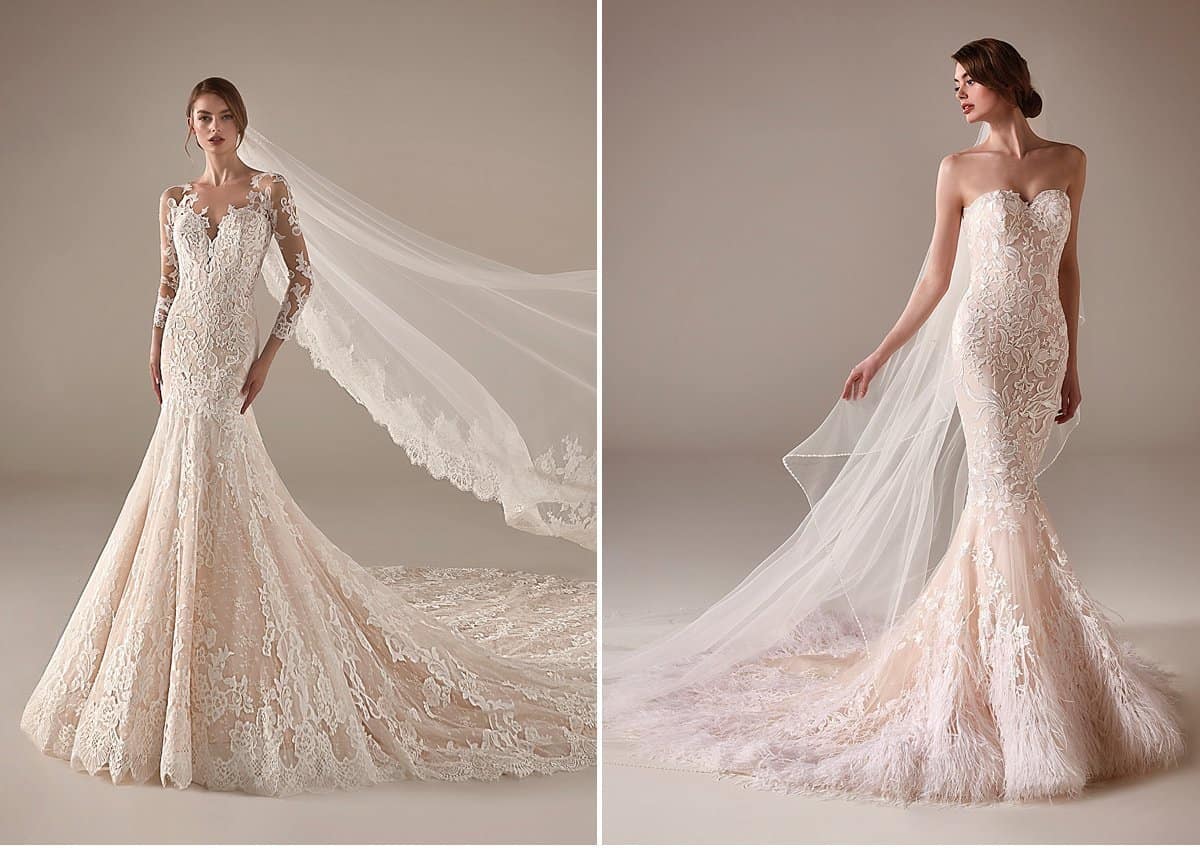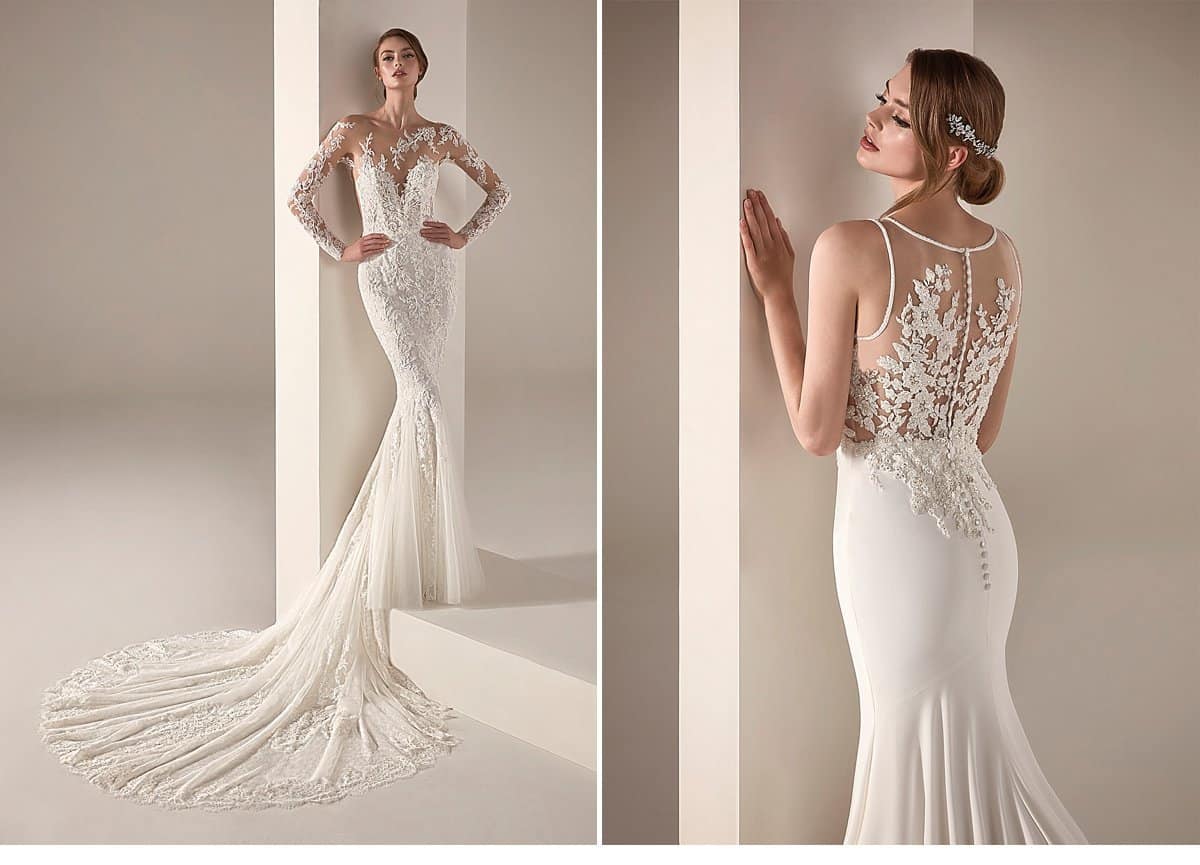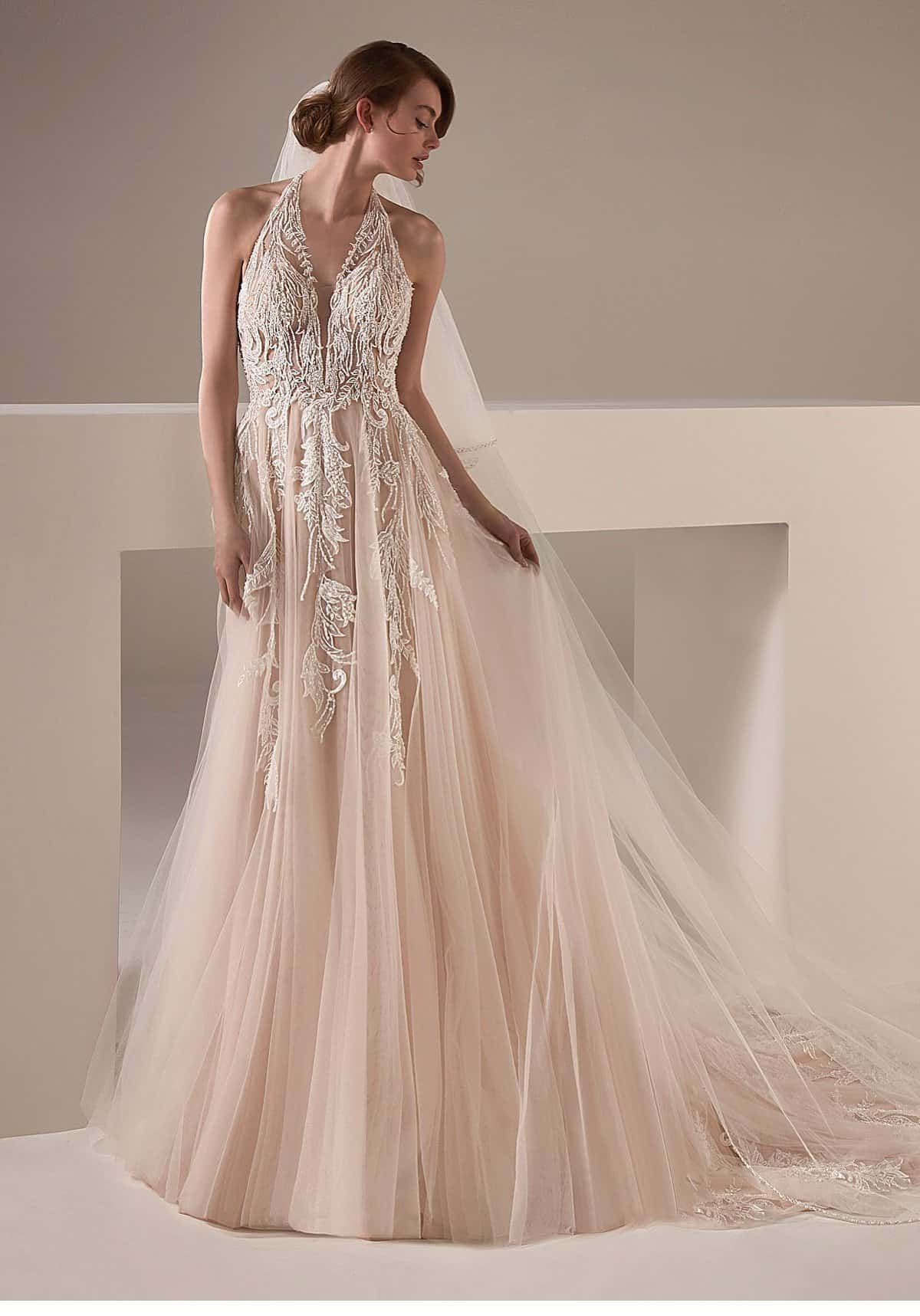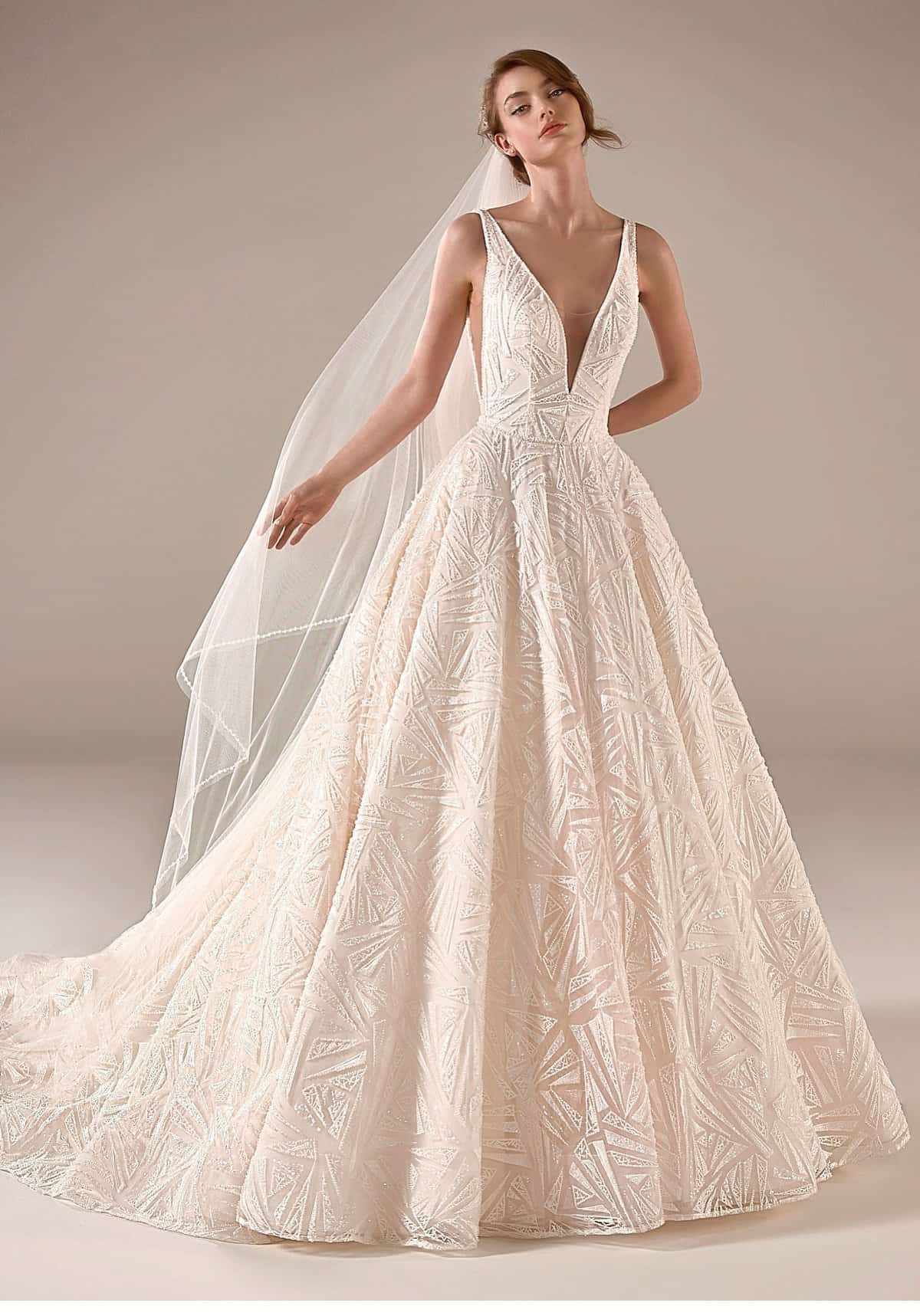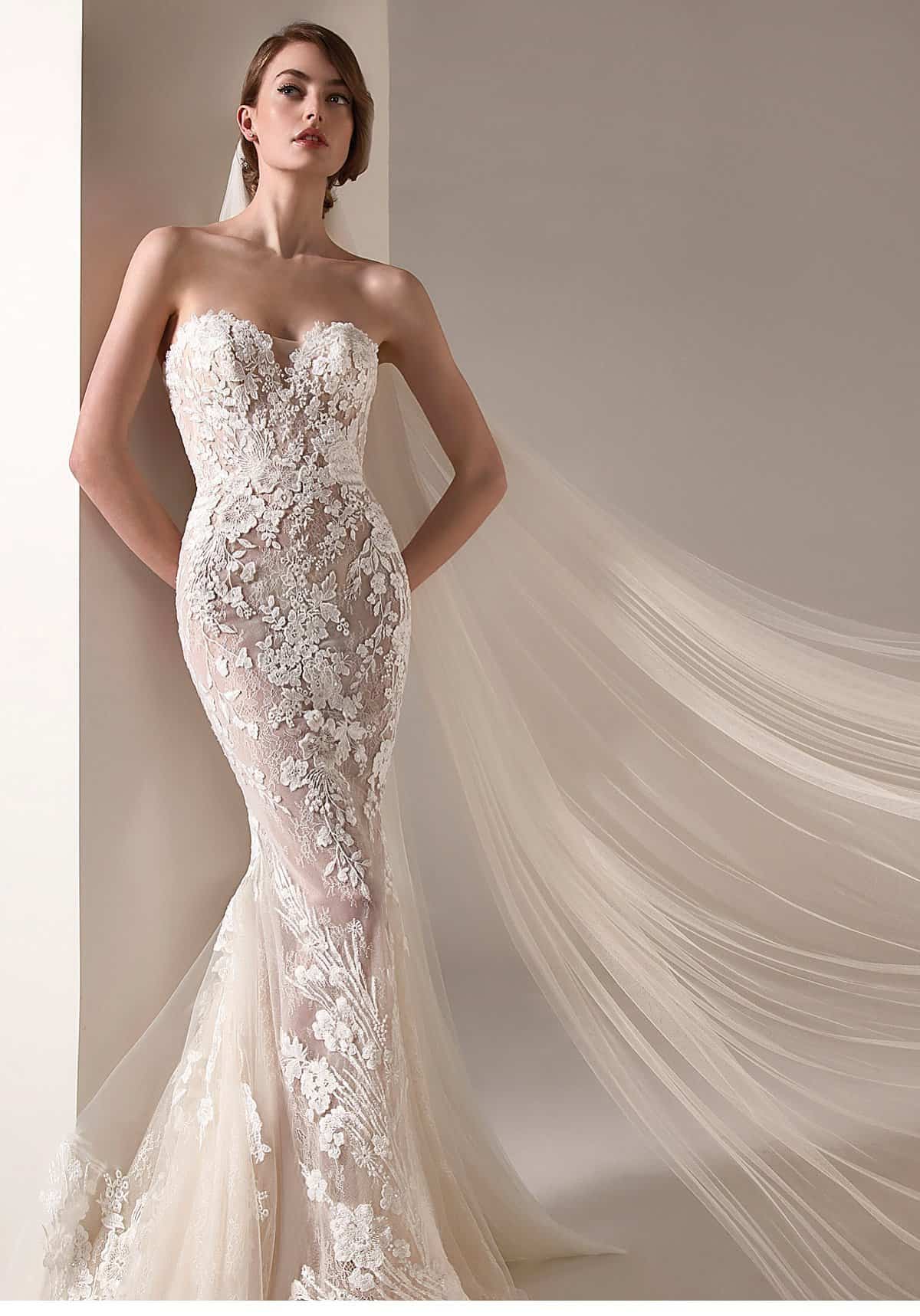 Pronovias 2020 Collection
For its 55th anniversary, the Pronovias label reinterpreted the company's former "star dresses" and transformed them into modern, extraordinary bridal gowns that fulfill the desires of today's style-conscious bride. Even lighter and more sophisticated fabrics inspire as well as the sewn-in shapewear in mermaid dresses, which ensures the greatest wearing comfort and the highest feel-good factor.
The aforementioned detachable details also make an appearance in this collection, joining the ranks of innovations alongside short wedding dresses, mix & match combinations and a glamorous selection of black wedding dresses.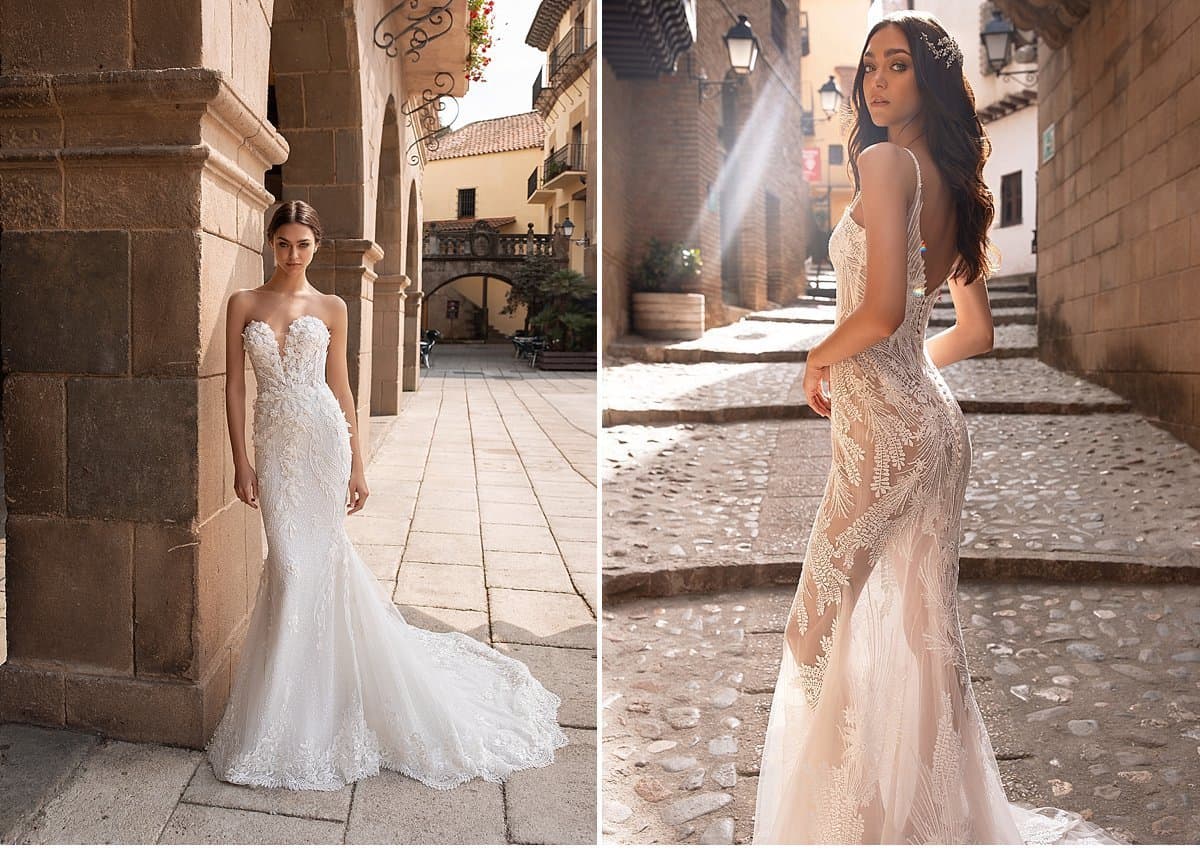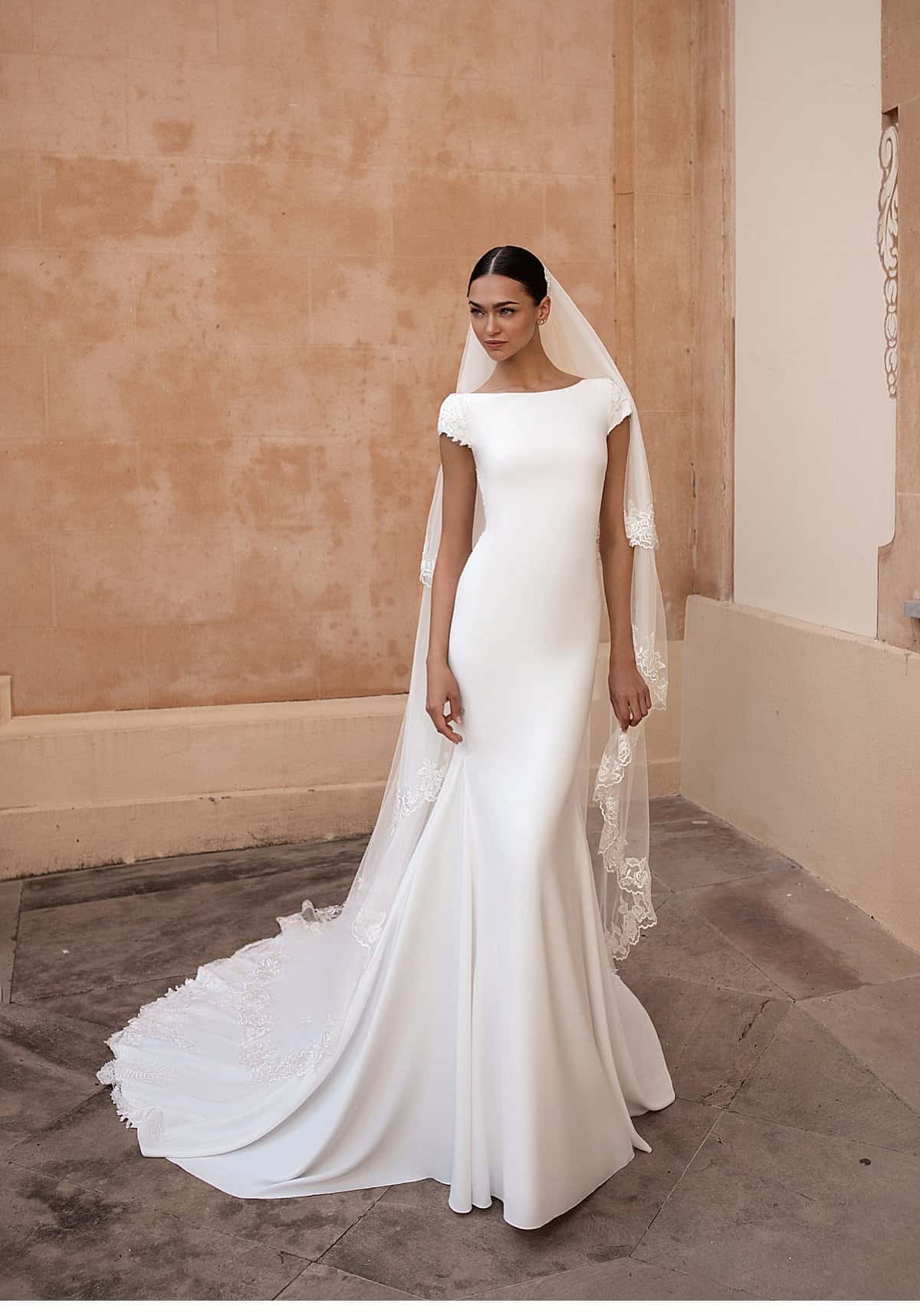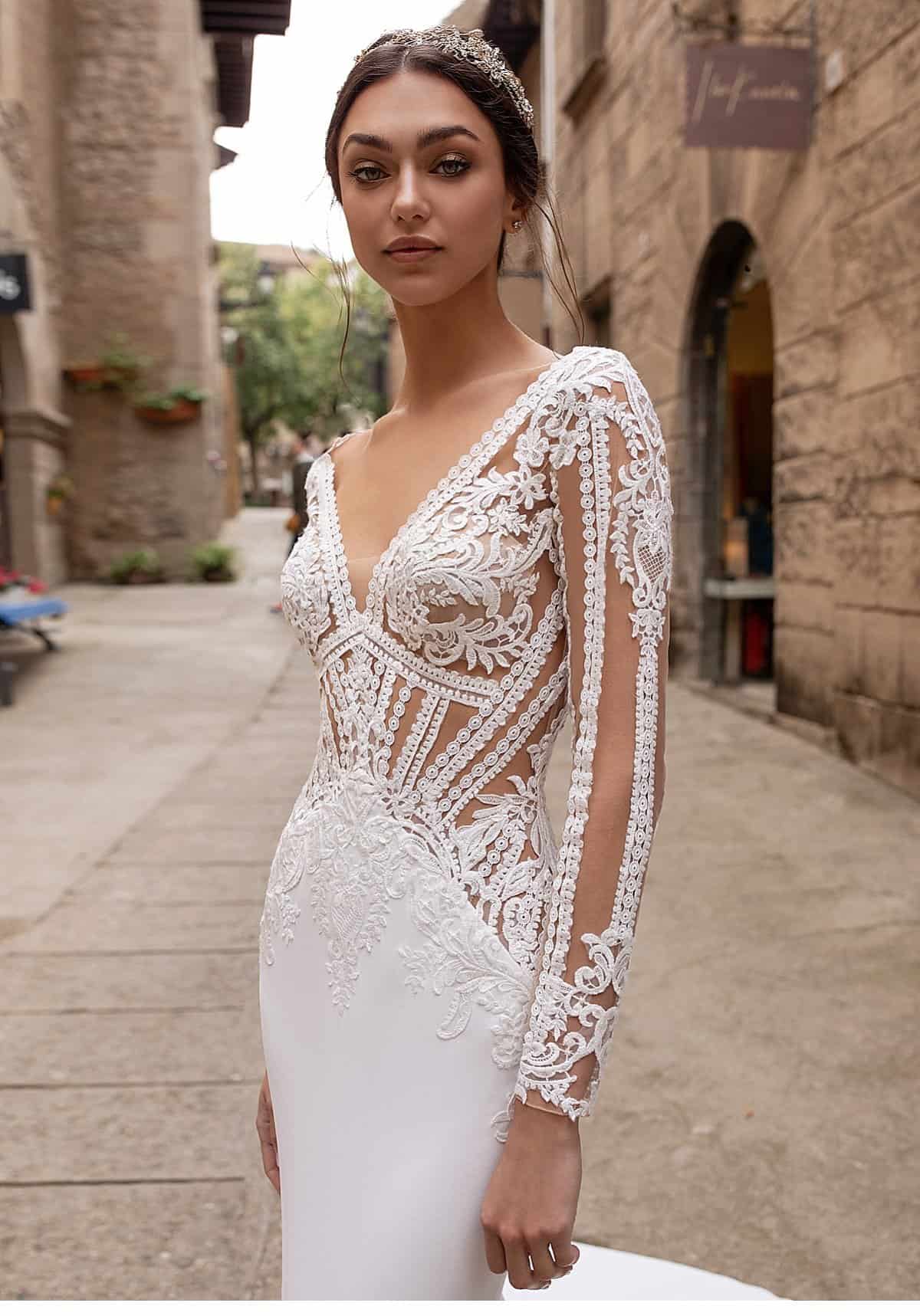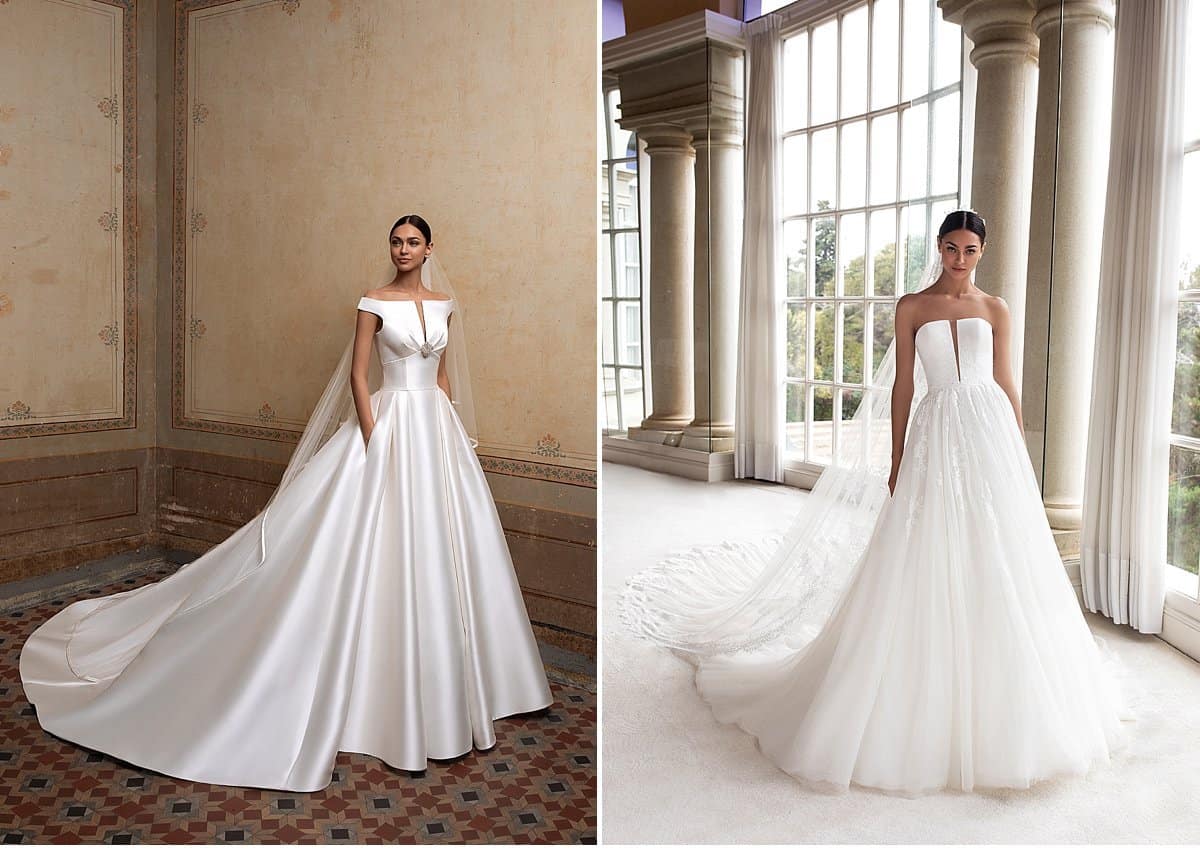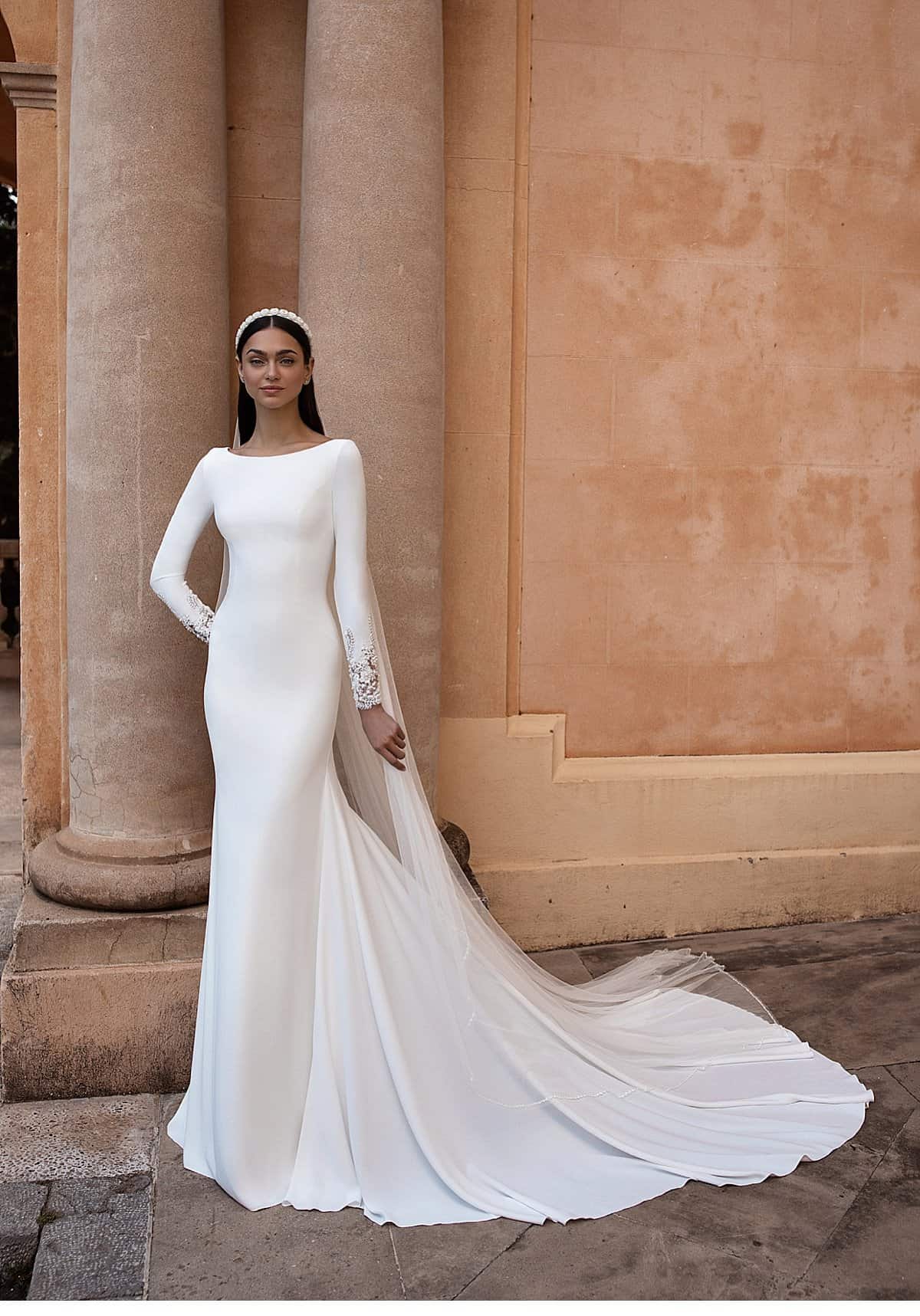 We can understand if you are having a hard time keeping track right now. Have fun finding your dream dress from these three exquisite collections by Pronovias.