Black Beauty
Deep black eased with delicate lace and smooth tulle. Wind blows softly and playfully through hair, fabrics and flowers. Red accents mirror spirited passion, the endless width of the ocean shows youthful easiness.
A bride wears black. It´s unusual yet self-evident! Her appearance even drives her groom out of his mind. Soon she will be his wife. Forever and ever. This thought makes him proud.
Rightly the two Swedish photographers Emmi-Sabina and Isabelle from 2 Brides Photography take a pride in their wedding inspirations. Together with a wonderful team they ventured on an exceptional theme and got rewarded with breathtaking results.
2 Brides Photography: "Our inspiration for this seaside shoot came from the beautiful location Kallbadhuset by the sea in Varberg, Sweden. The building with it's lovely old time exotic look, beautiful shapes and warm colors was perfect for our styling ideas and the gorgeous wedding gowns from Swedish designer Zetterberg Couture.
We created a bold yet elegant look with a short black dress and by adding a gorgeous full length tulle skirt we gave the look a high fashion bridal feel. Black details as the silk ribbon in the bouquet and boutonnieres, as well as a gorgeous black cake complimented the black dress beautifully. The red and purple floral had the perfect intense colors to all the black. We really love how it all turned out.
For the second look we aimed to create something romantic and ethereal with soft colors and a bohemic feel. The ivory dress was beautifully combined with an antique pearl embroidered bolero and a big organic bouquet with luxurios silk ribbon. A delicate floral crown was placed in the brides long lightly curled hair. Together it created a glamouros yet organic look which complimented the seaside location wonderfully."
Now lay back and enjoy this black beauty, stylishly and skillfully captured on great pictures by 2 Brides Photography…
Translation: Marina Jenewein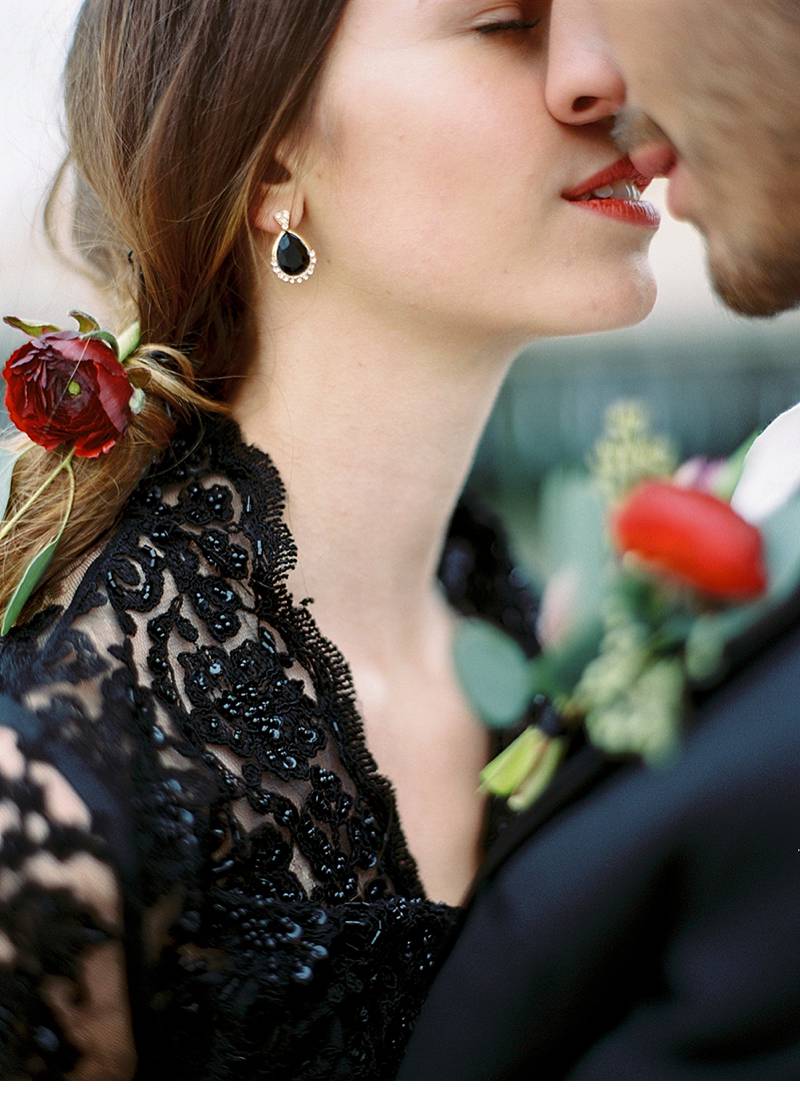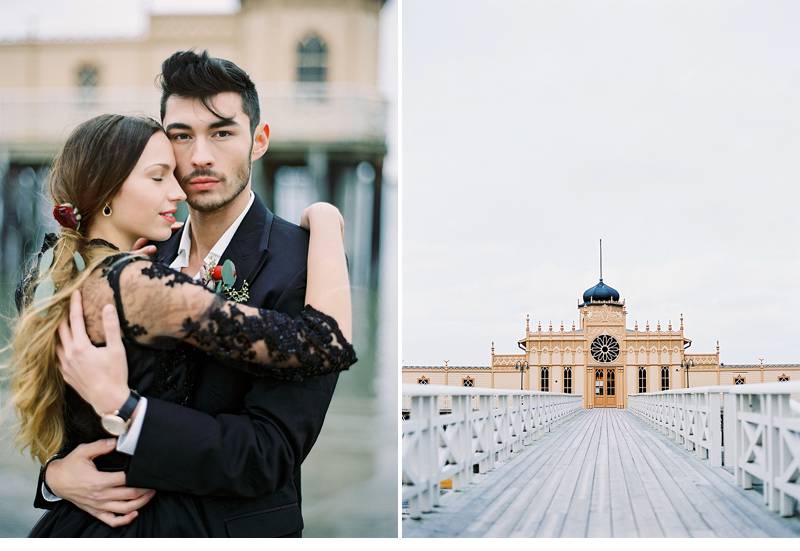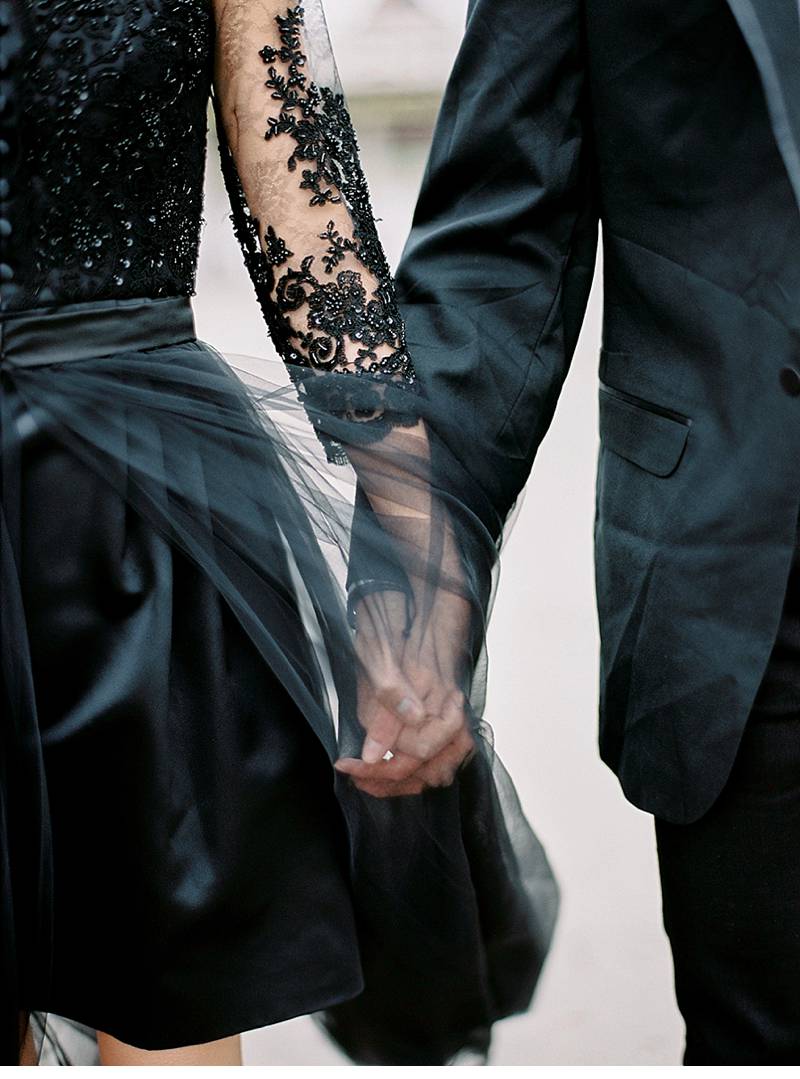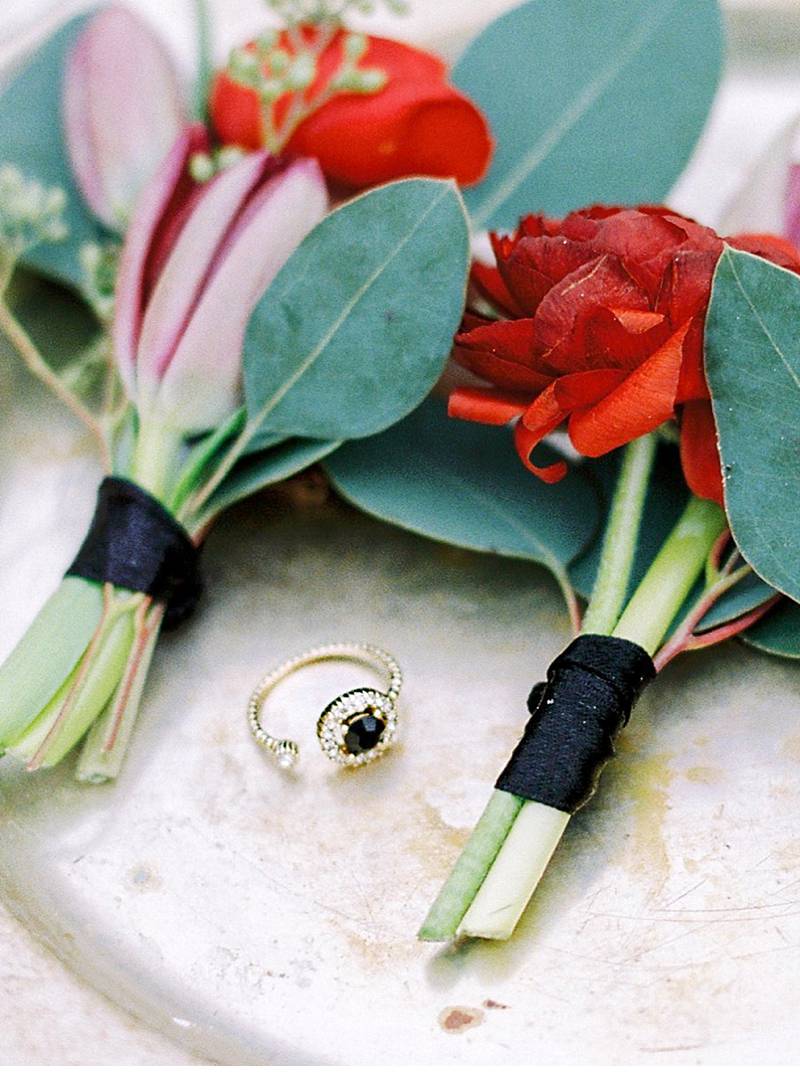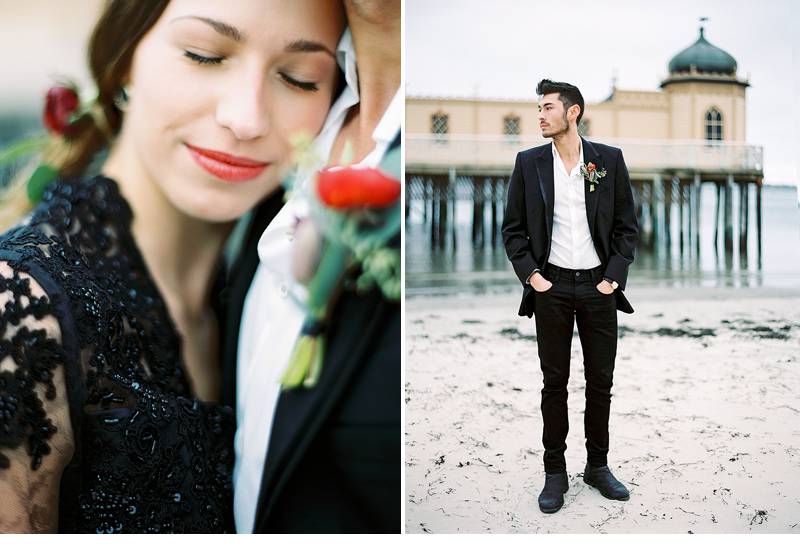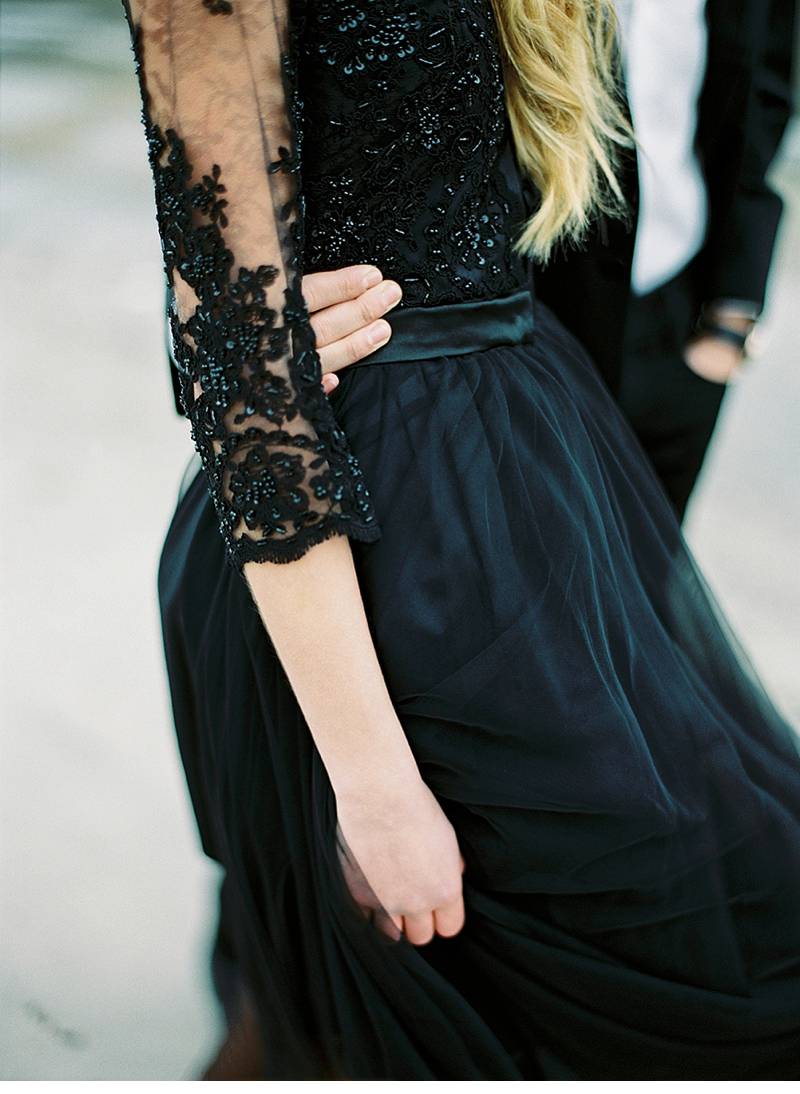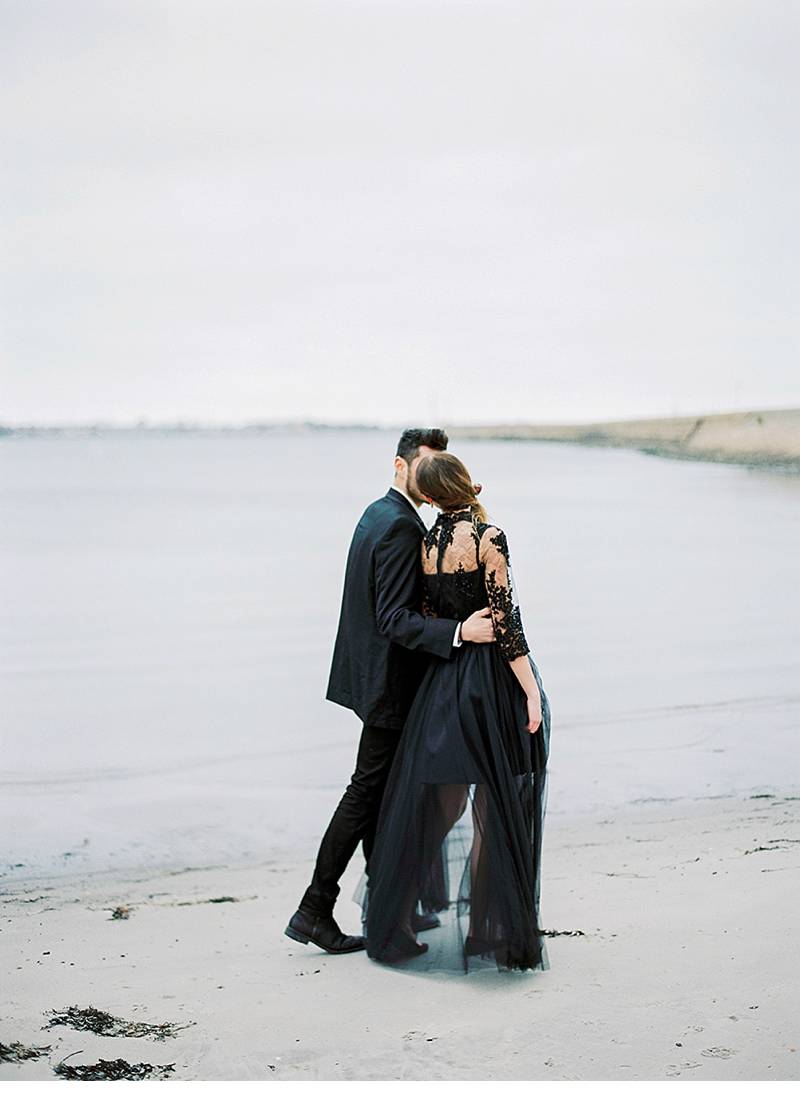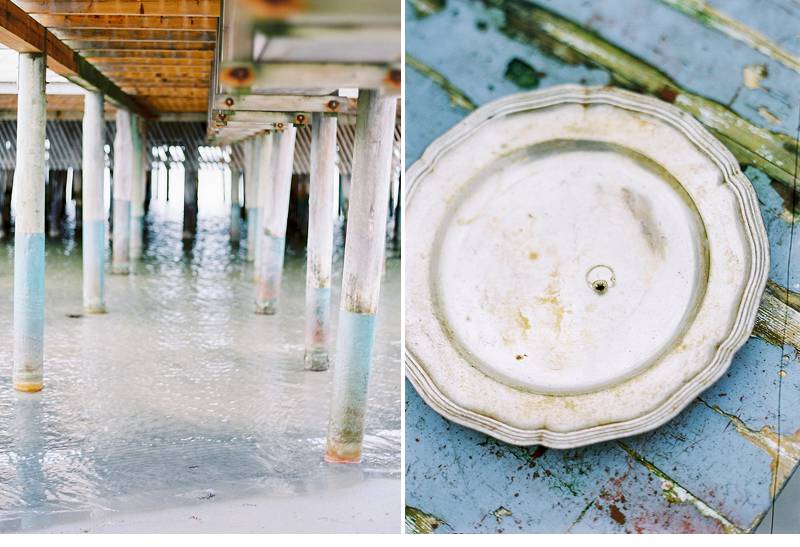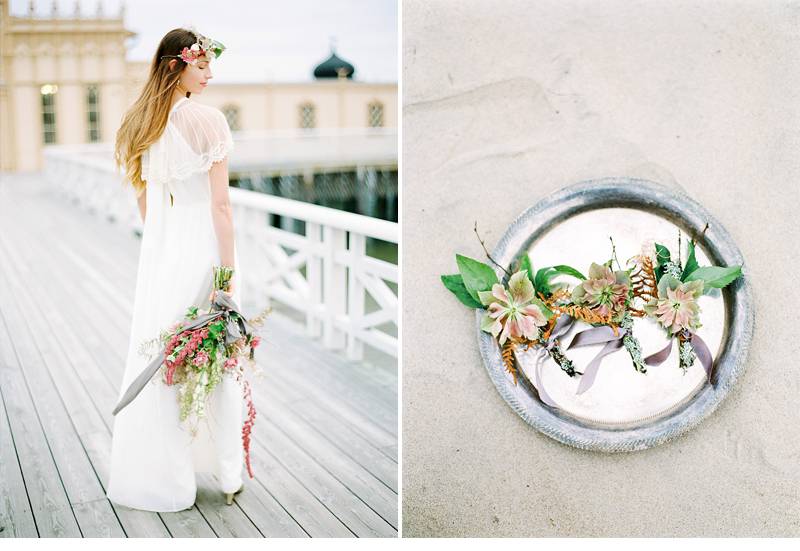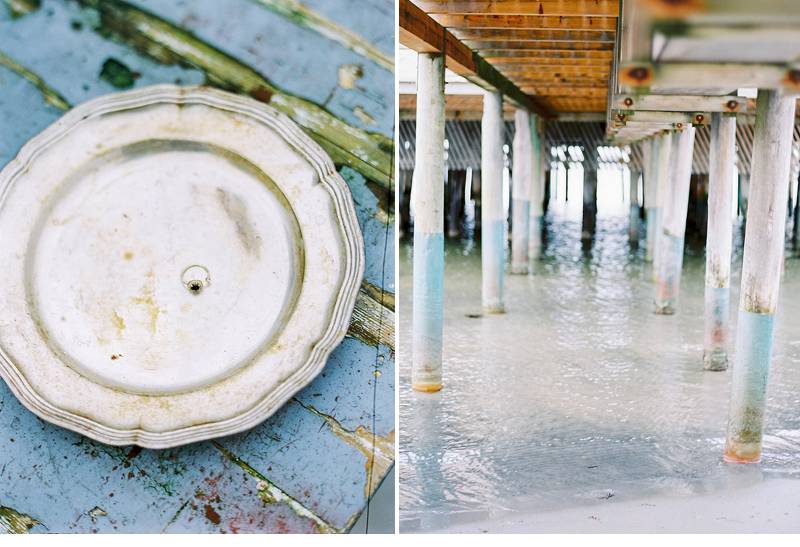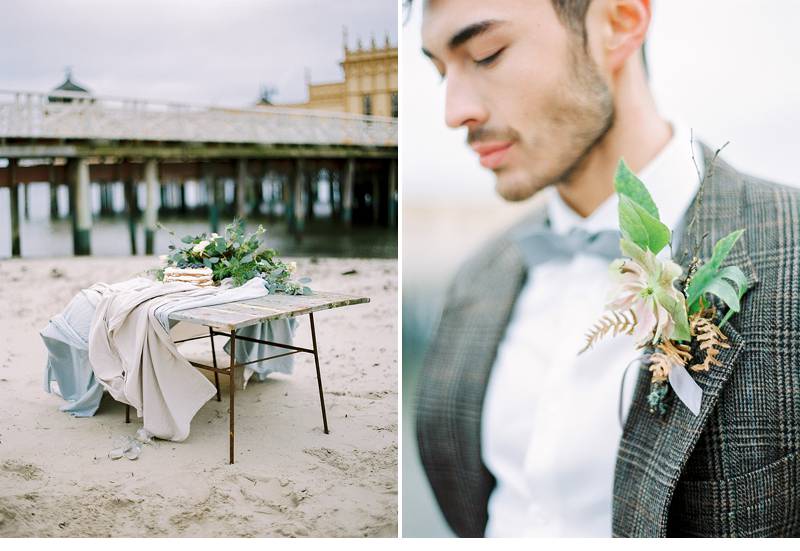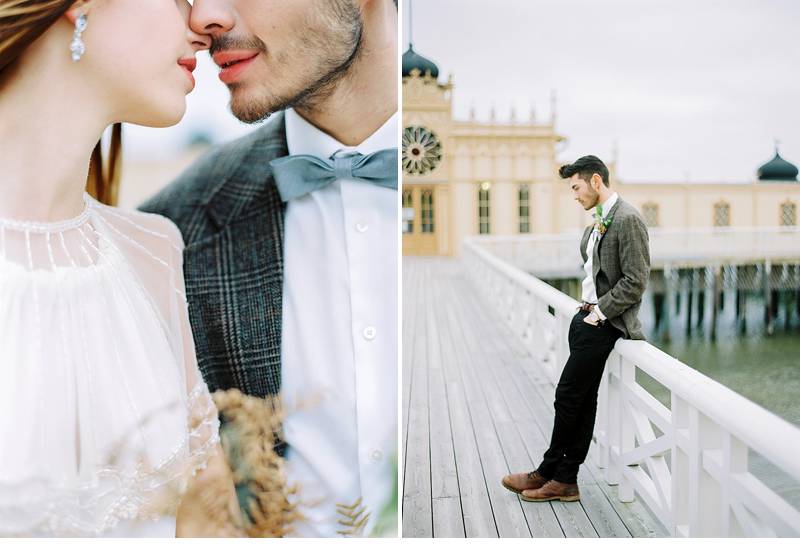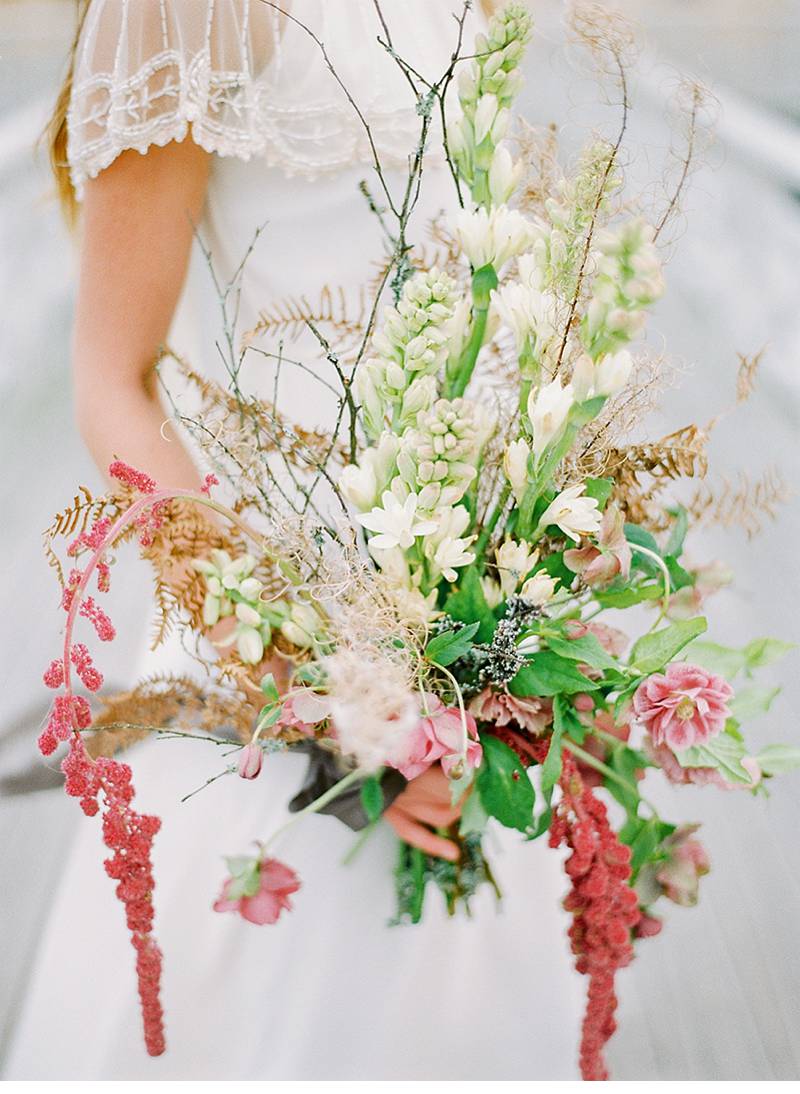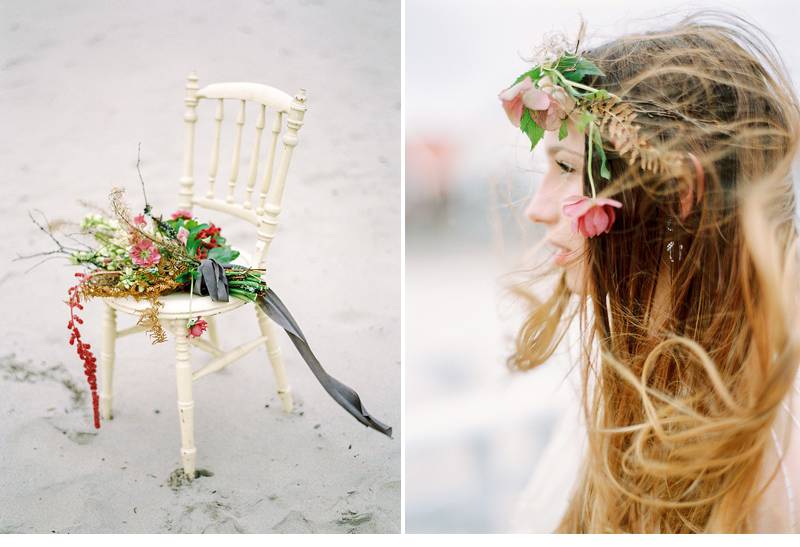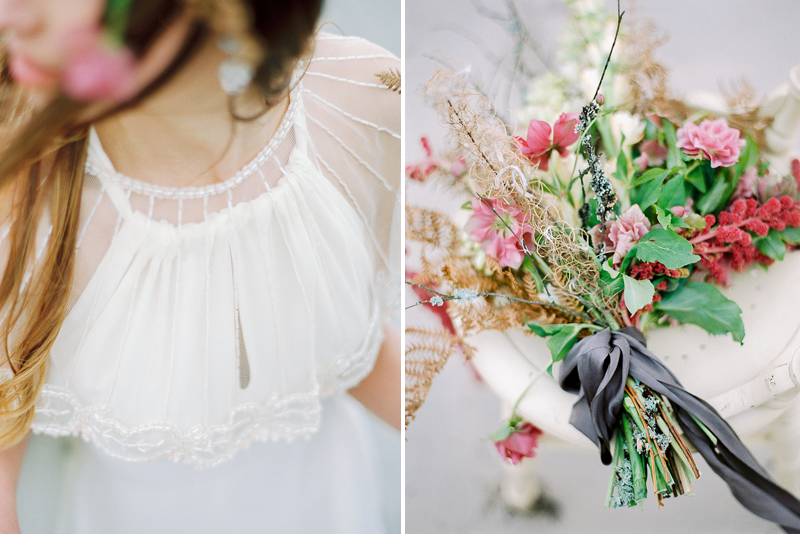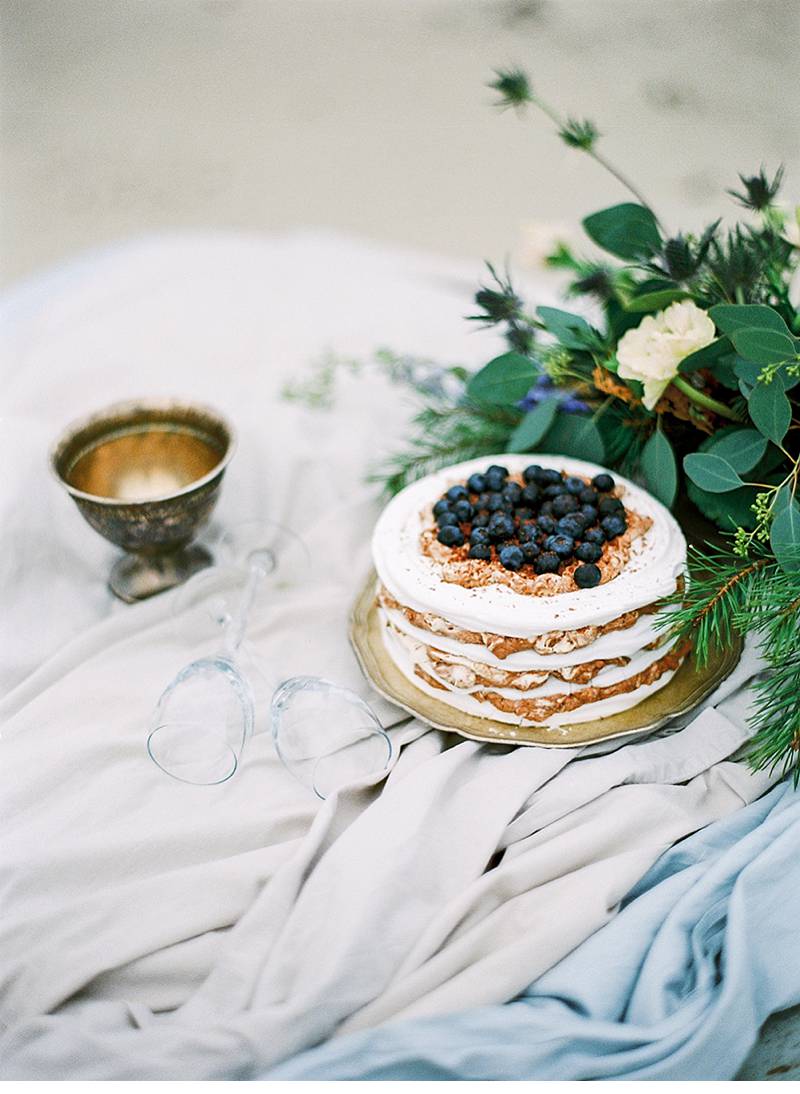 PHOTOGRAPHY: Isabelle Hesselberg – 2 Brides Photography
FLORAL DESIGN: Linnéa Bergvist – The Wild Rose
CAKES: Sannas Tårtor
JEWELERY: Lily & Rose
MAKE-UP + HAIR: Nicole Ossowska
SILK RIBBONS: Silk & Willow
TABLEWARE: Atmosphere Antik
WARDROBE: Zetterberg Couture
VENUE: Kallbadhuset
FILM LAB: Carmencita Film Lab
MODELS: Filip Berg & Helena Hedberg / NMG Models