Blue sky full of inspirations…
Today we are once again in seventh heaven thanks to these wonderful inspirations…
In her Secrets Of A Stylist Workshop Summer Watkins impresses with a fire-work of creativity and turned her fascinating ideas into a variety of details.
Remarkable color-combinations in shades of blue and gold as well as breathtakingly beautiful dresses take us into a magical wedding-world.
From Blush Wedding Photography: "I've always thought, the key to good design whether it is in fashion, interior design, photography, or your wedding, is to take a classic idea and give it a modern fresh touch .
First, they use a lot of gold elements, which is in style at the moment and embodies the traditional fall colours: red, orange and yellow. It also brings an element of luxury and elegance which contrasts nicely the rustic wood setting.
Then the unexpected twist: blue! Blue would be a colour associated with any other season, except fall! But looking at this shoot you can see it looks amazing and totally works.
To further tie in the fall feel, fall elements are brought in such as pears on the cake, as place card holders and infused in the signature cocktail. As well as, leaves into the flower arrangements. Gold deer figurines adorn the table to add an element of whimsy and echo the outdoor woodsy backdrop.
But my favorite element is probably the blue wedding dress by Tara La Tour. Last year I saw a few blush coloured wedding dresses, but never blue. It has a modern, yet surprisingly sophisticated feeling about it. The detachable belt on the dress is a nice feature on the dress.
All in all, I just love how this wedding inspiration really crosses over different styles, from modern to rustic to elegant. I feel that this is the key to good timeless design."
The amazingly talented photographer Kristy of Blush Wedding Photography impresses with her dreamlike world of pictures and let´s us dream away the day…
Translation: Marina Jenewein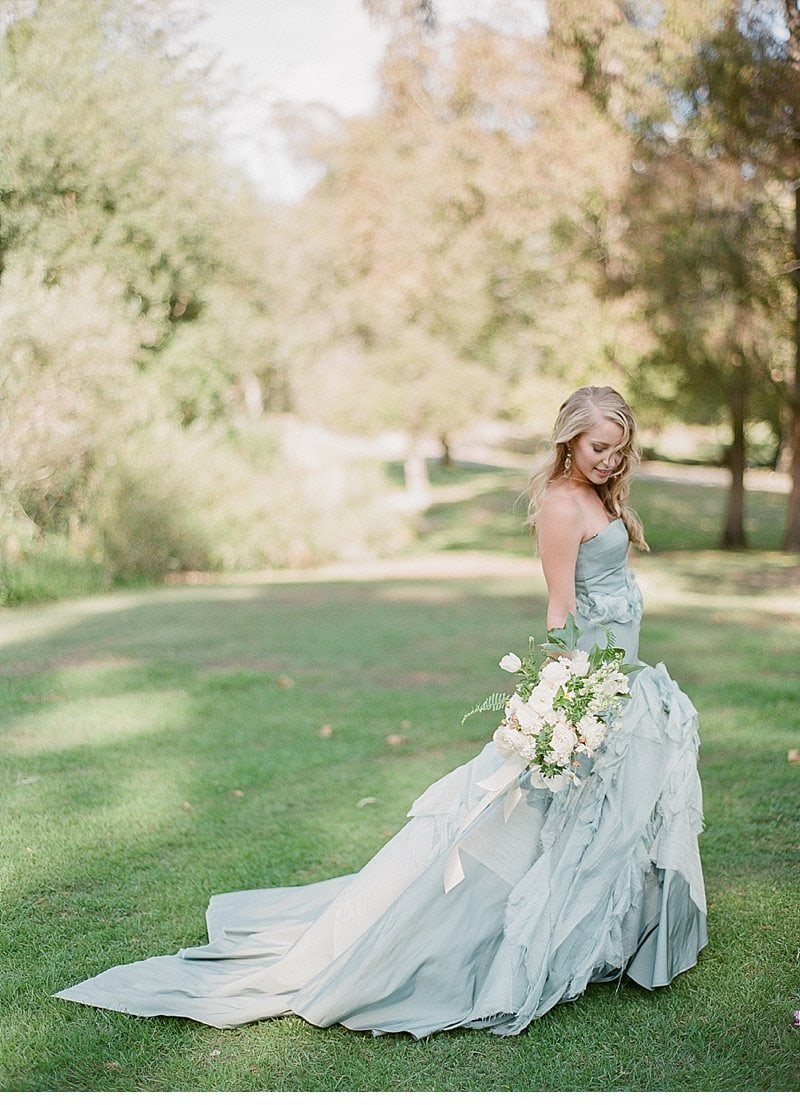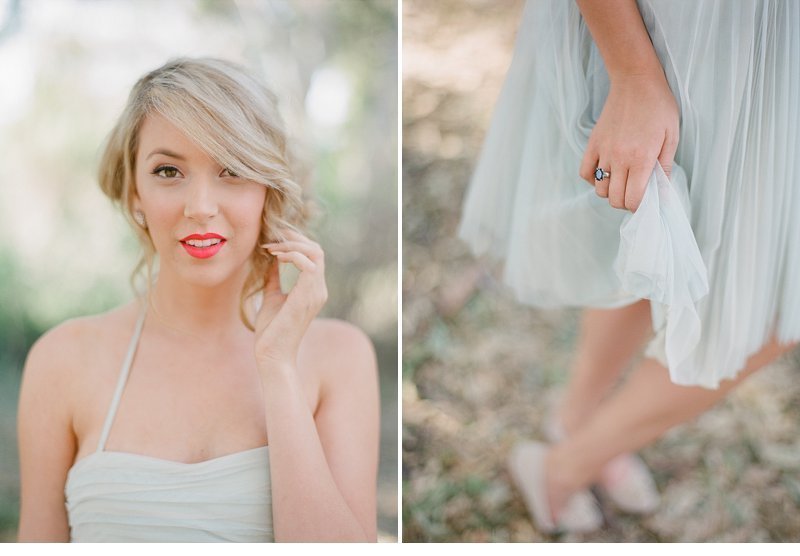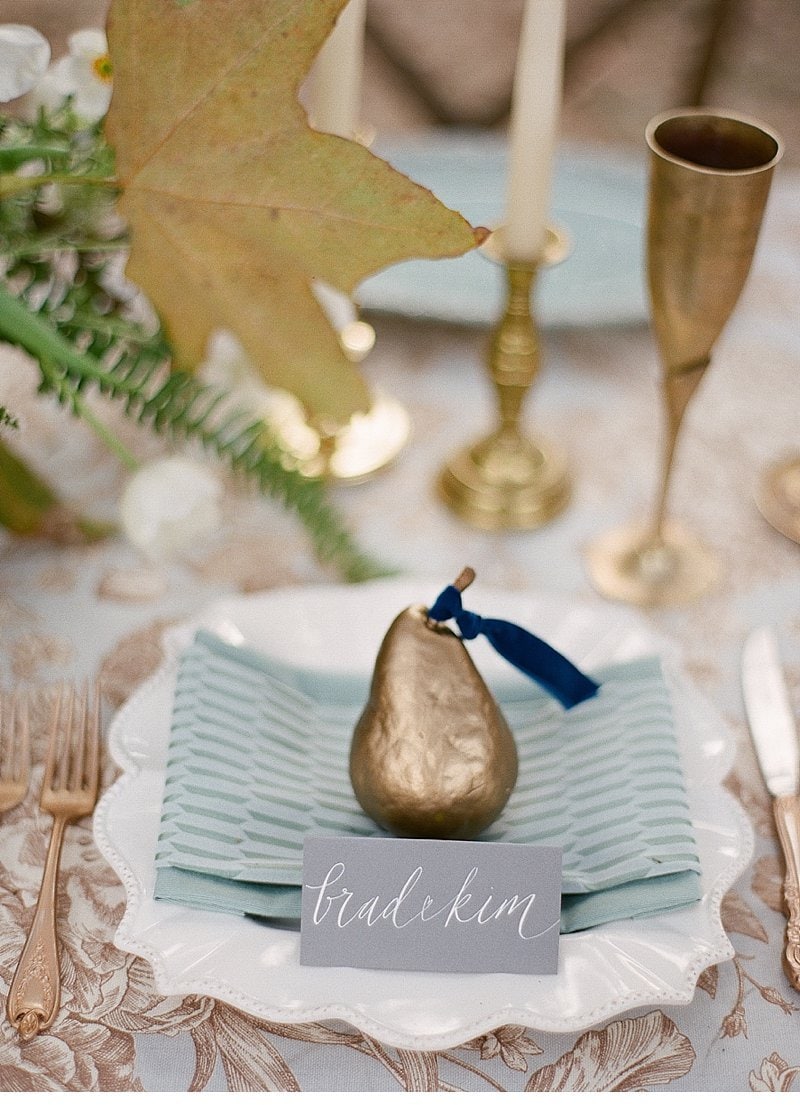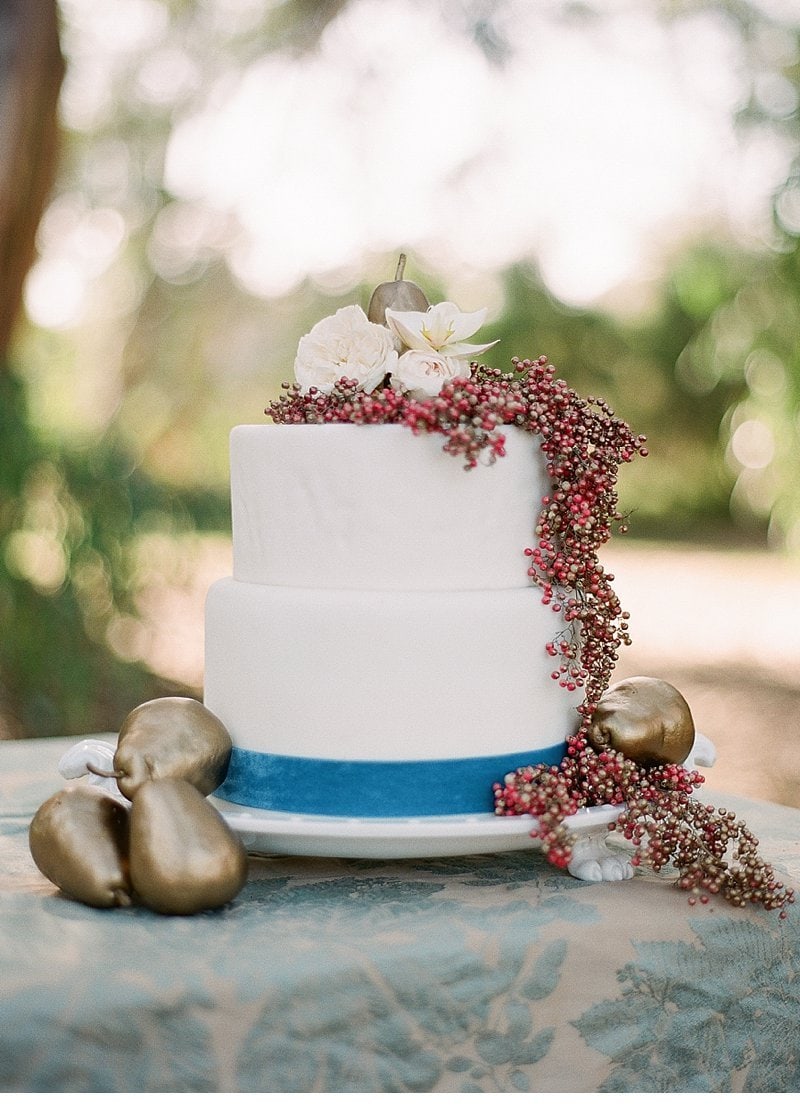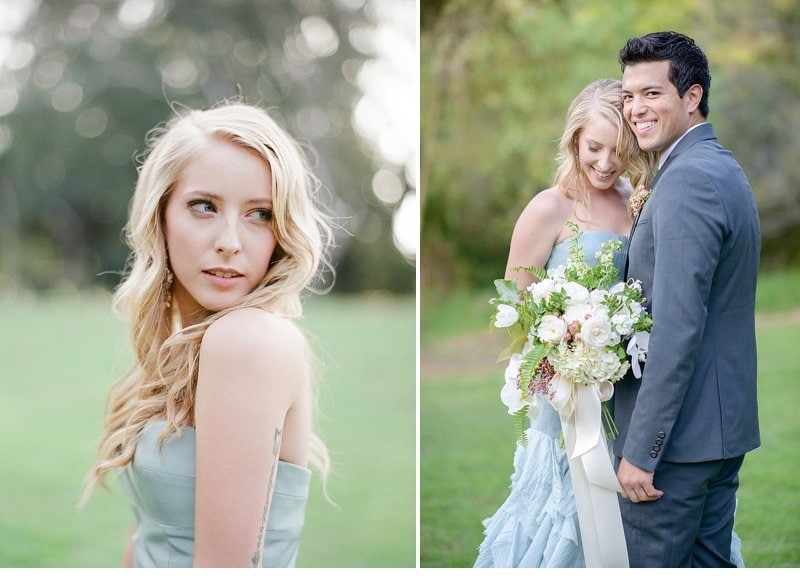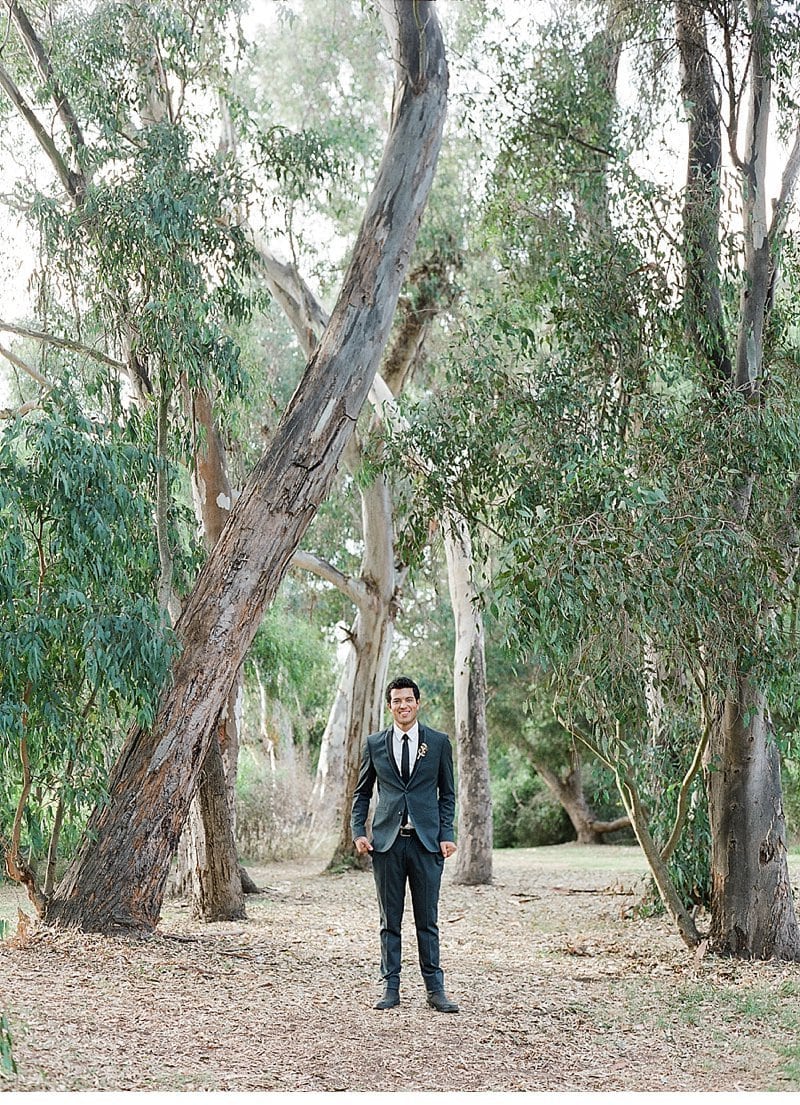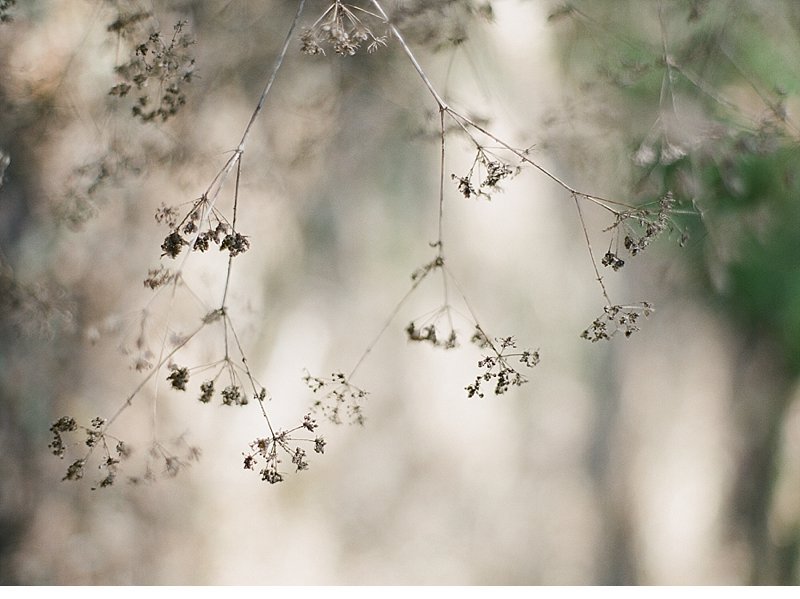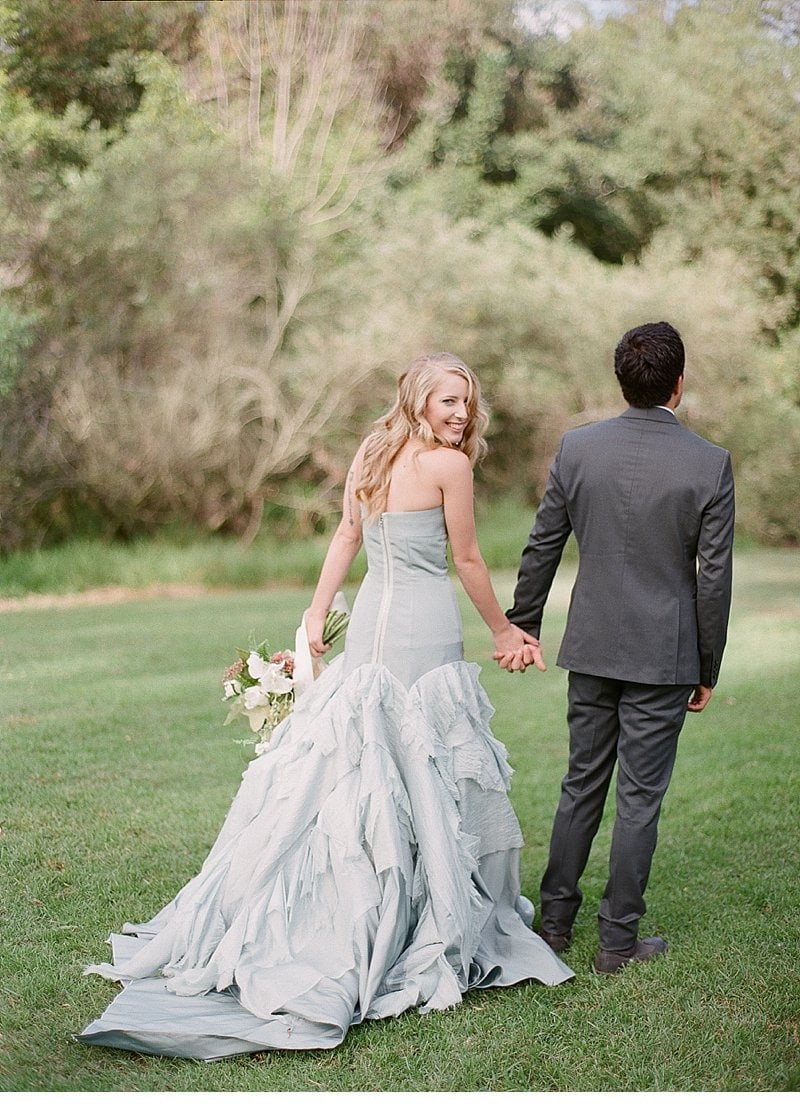 PHOTOGRAPHY: Blush Wedding Photography taken at Secrets of a Stylist Workshop by Grey Likes Weddings
FLOWERS: Anna Le Pley Taylor
DRESS DESIGNER: Tara La Tour
STATIONERY: MaeMae Paperie
CALLIGRAPHER: Rachel Carl
HAIR AND MAKE-UP: Melina Ruiz and Danielle Frizelle
CAKE: Morgie Porgie Pudd'n Pie
FILM: Fuji 400 Scanned by Richards Photo Lab