"Blütenmeer"  – the collection of short wedding dresses 2021 by Claudia Heller
Romantic, individual and modern – that's how brides say "yes" to the new collection "Blütenmeer" by Claudia Heller for the coming season.
Wonderfully light, flowing skirts and floral, ornamental lace symbolize spring. Delicate lightness and luxurious blossoms seem to fulfill all the wishes of self-confident brides.
Short wedding dresses are no longer only in demand for the registry office but also underline the individuality of brides who want to celebrate their outdoor wedding ceremony on the beach, in the meadow, in a clearing.
The new models by Claudia Heller give the heavenly feeling of freedom and lightness and captivate with their wonderful wearing comfort.
Enchanting lace tops in nude-look combined with ultra-light chiffon skirts characterize the 2021 look.
Urban brides will also love the five new models with trouser variations. Trendy culottes, Marlene trousers and short culottes are an integral part of 2021.
Designer Claudia Heller has been running her bridal fashion studio in Cologne since 2003 and highlights bridal gowns with handmade wedding dresses, graceful shapes and cuts made of selected materials.
The short wedding dresses are priced between 650 – 850 Euros (incl. VAT) and are available in the Cologne studio, at "Heiratslust" in St. Veit/Glan (Austria) as well as by post throughout Germany.
With these fantastic designs by Claudia Heller you will crown your wedding with an airy and light feeling.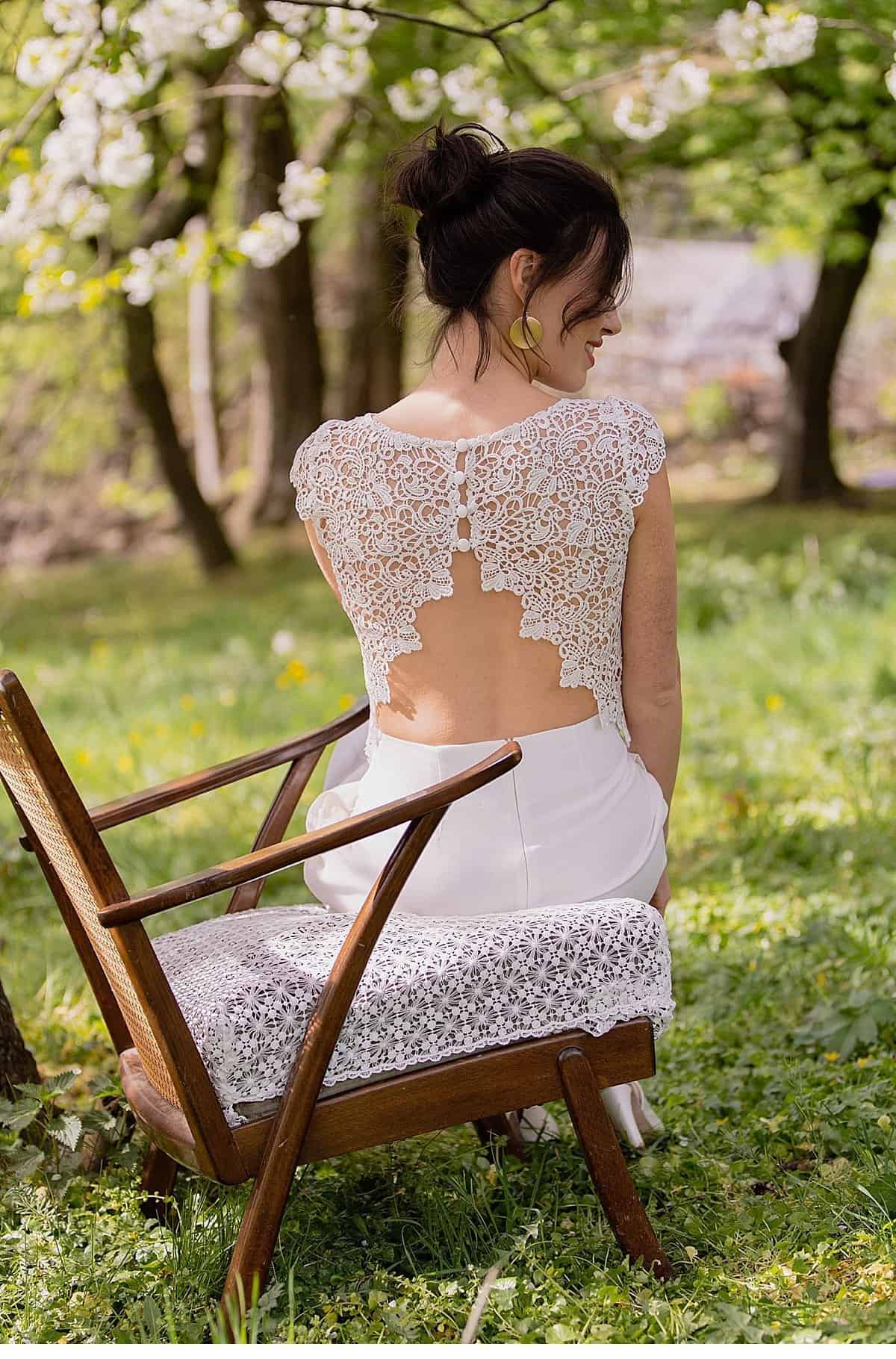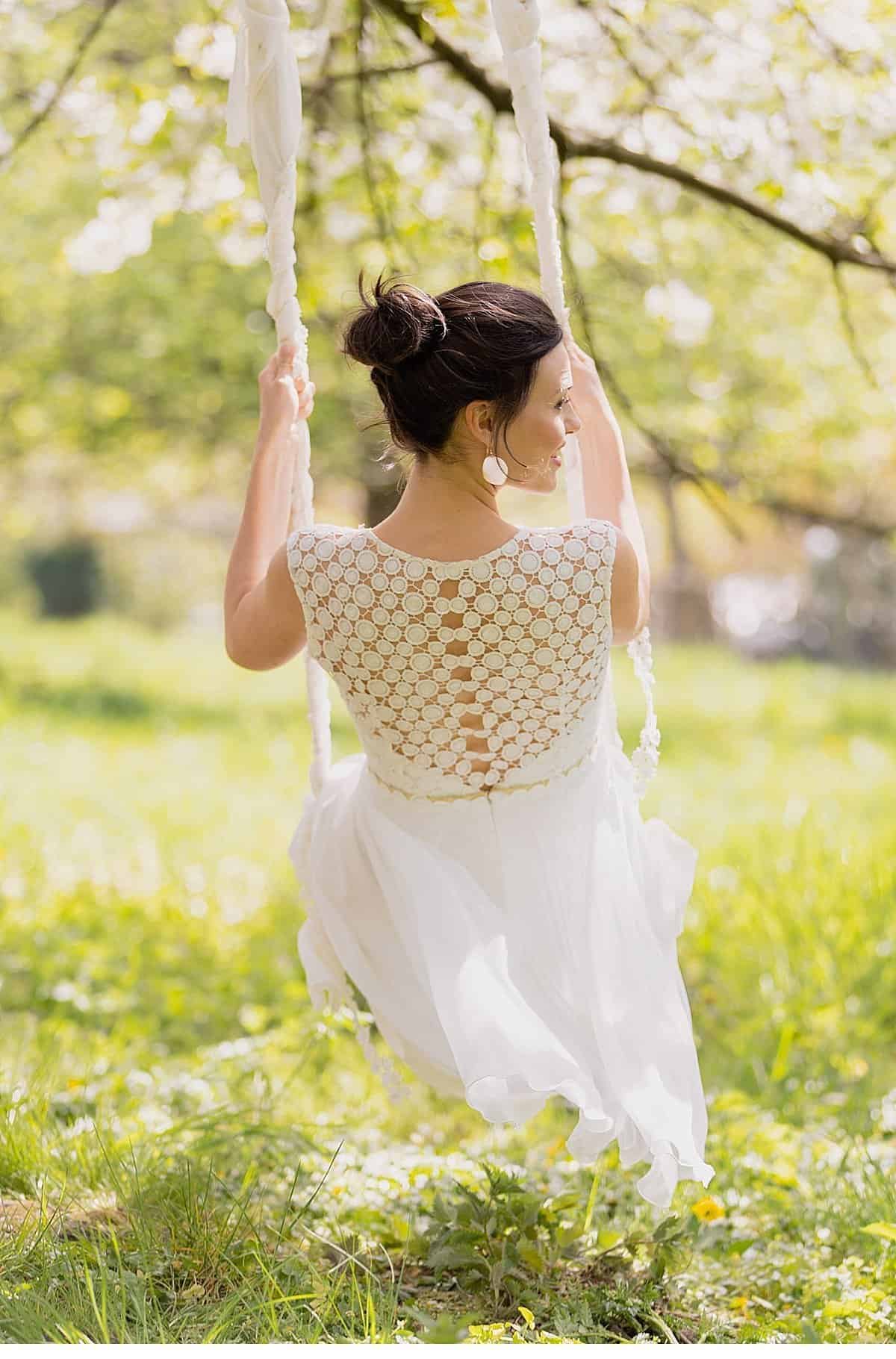 Brautmode: Claudia Heller
Fotografie: Sven Hebbinghaus