The Power Of Red
Red in all its pride distinguishes itself, from light pink to dark maroon. Gold gives it its glance, as ring and seal, calligraphy and hair jewelry.
Surroundings are dull and bare, basking in the grace of a bride and her companions. Gaining beauty through her that fall took away.
These adorable bridal inspirations by Lotta Rodriguez of Mint Design are powerful and breakable at the same time. From berries to cake, from glasses to champagne, from dress to jewelry, from calligraphy to flowers – even the smallest detail got harmonically styled to perfection by the talented event stylist.
One of the many eye-catchers: stunning stationery and calligraphy by Written Word Calligraphy. Graphics and writings blend seamlessly into the concept and round out her loving table setting perfectly.
With photographer Rebecca Yale Lotta of Mint Design chose a true picture artist to stage her wonderful visions skillfully.
Here we may take a look onto the amazing and vivid pictures shot by the exceptional artist Rebecca Yale.
Text: Marina Jenewein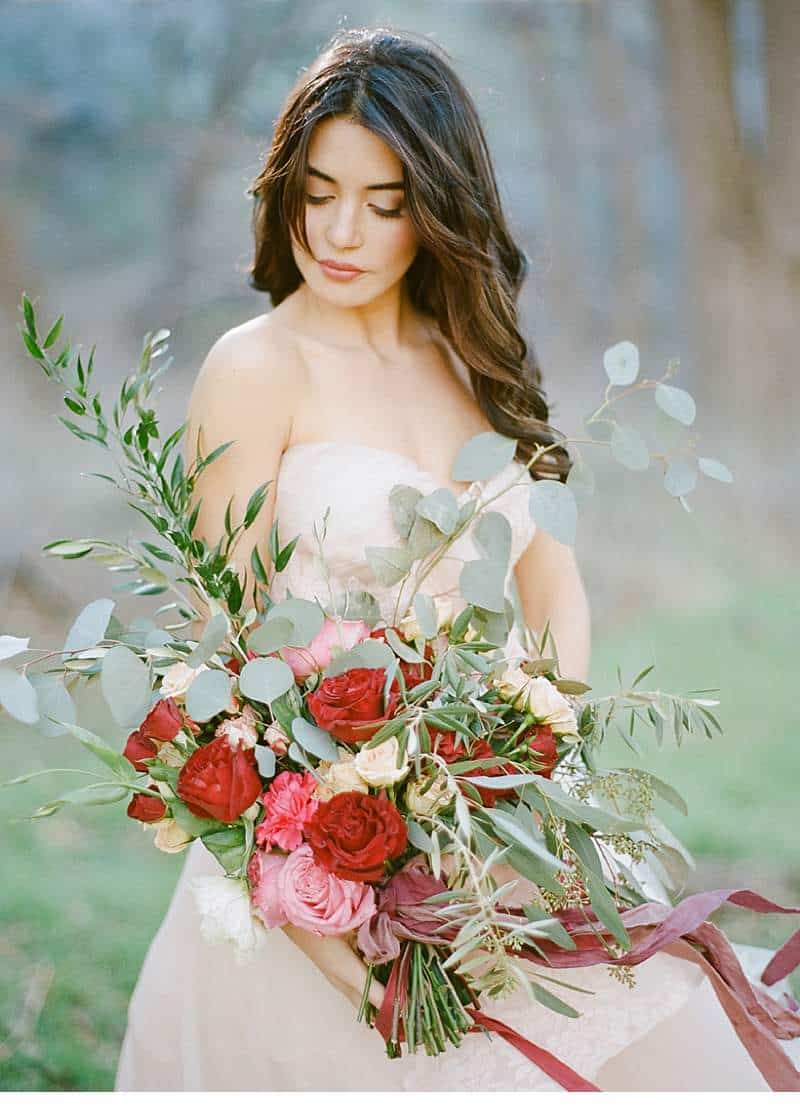 PHOTOGRAPHY: Rebecca Yale
DESIGN + FLORALS: Mint Design
DRESSES: Claire La Fayer
HAIR + MAKE-UP: Nicol Artistry
CALLIGRAPHY: Written Word Calligraphy
CAKE: De Coeur Bake Shop
VEIL AND HEADPIECE: Hushed Commotion
PROPS + RENTALS: Fineas and Clover
LINENS, FLATWARE + CHAIR RENTAL: Walker Lewis Rents
RIBBONS + SILK: Silk and Willow
JEWELLERY: Trumpet and Horn
RING BOX: The Mrs. Box
FILM LAB: Richard Photo Lab
MODEL: Natalie Boras