Bohemian Beach Bride of a New Age
With her extraordinary shots of a new age beach elopement, Vasia Han casts a spell over us that doesn't let go.
The participants of her sought-after Boheme Workshops must have felt the same way, before whose eyes an impassable, rocky stretch of coast turned into a bubbling source of inspiration and the example of many future brides came to light.
"The most contemporary of all of the Boheme editorials, this editorial was conceptualized with the new age bride in mind." Vasia said and added: "Being both modern and bohemian, she travels to the castle town of Monemvasia, Greece to elope with her fiancé."
In order to bring this picture from her head to this Greek beach, Vasia was actively supported by event designer Adelaide Design and Event Planner Margot Watt from Petite Pearl Events with everything they had to offer: dedication, passion and instinct when it comes to styling a motif right down to the last detail.
And that is how innovative scenes with that certain something were created. Scenes that the participating photographers were not used to admire every day. "The ceremony takes place at the water front with the barefoot bride wearing a statement white dress, non-bridal but referencing a Grecian aesthetic. The rocky waterfront is juxtaposed with the graceful vintage style crown by Noon on the Moon and the delicate hand-picked bridal bouquet by Da Fiori Design."
Fortunately, Vasia Han not only let her workshop participants capture all of these unusual motifs, but also reached for the camera herself to immortalize them. Here she put all her favorite shots together and hopes they´ll inspire you…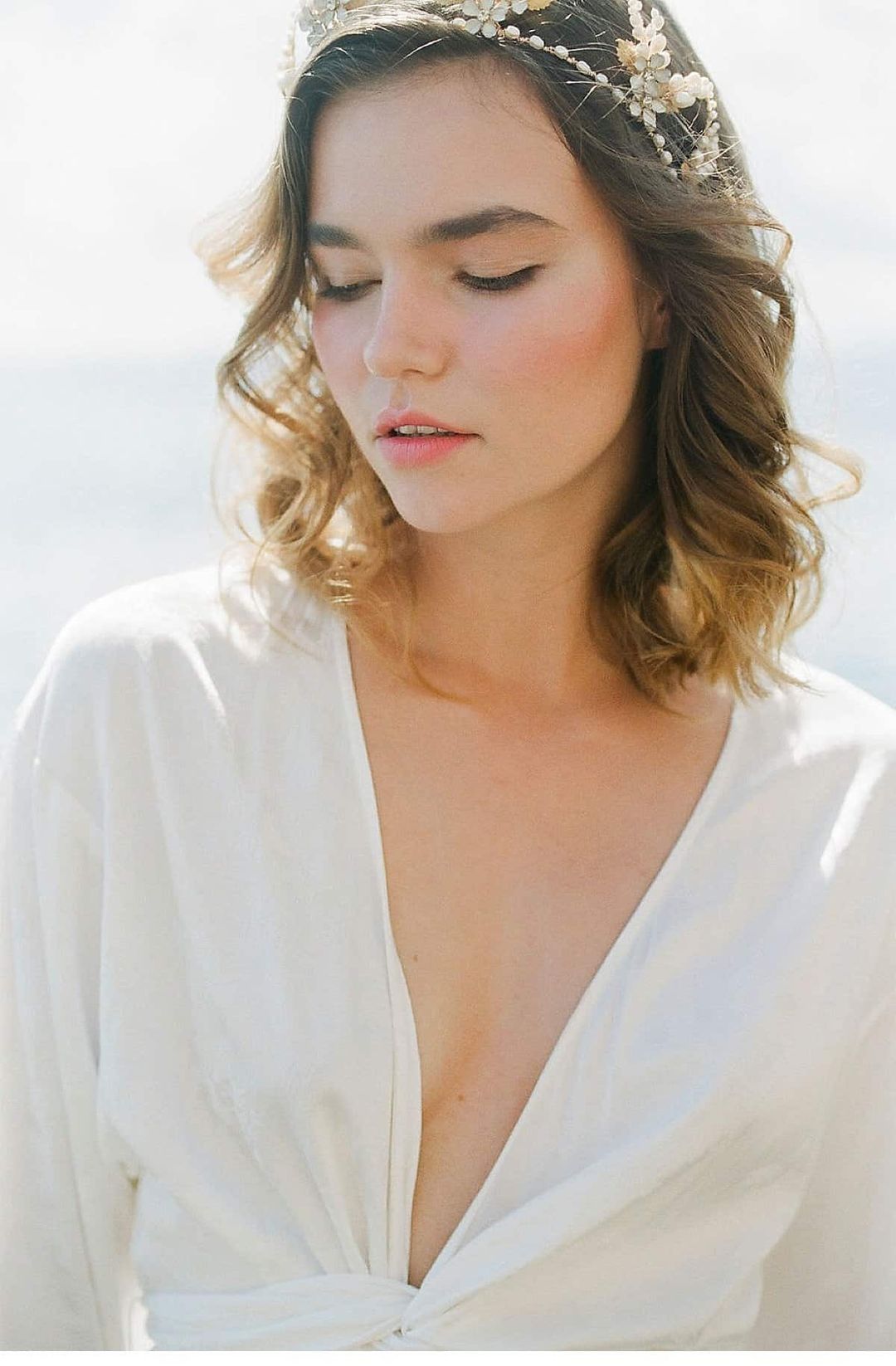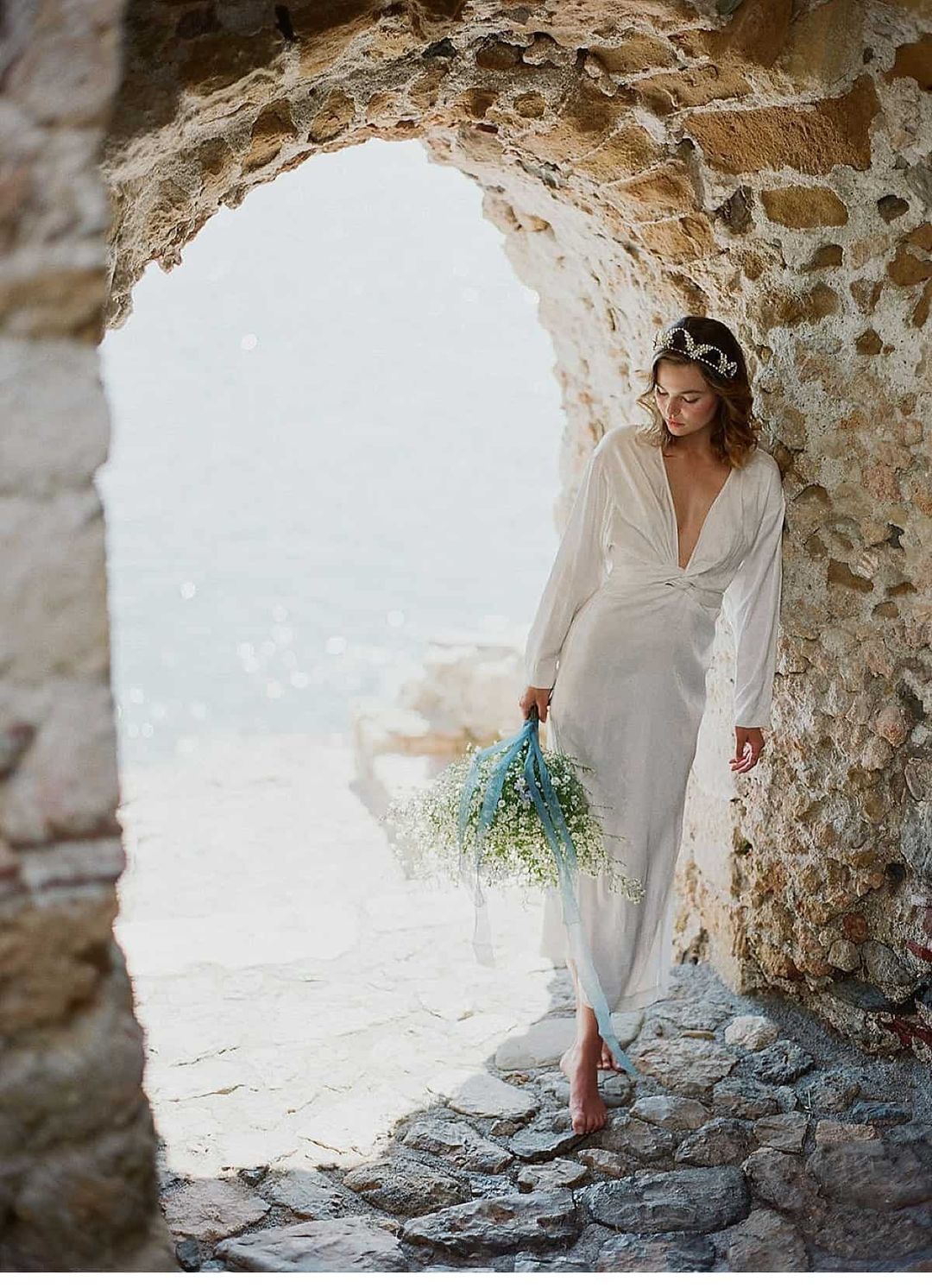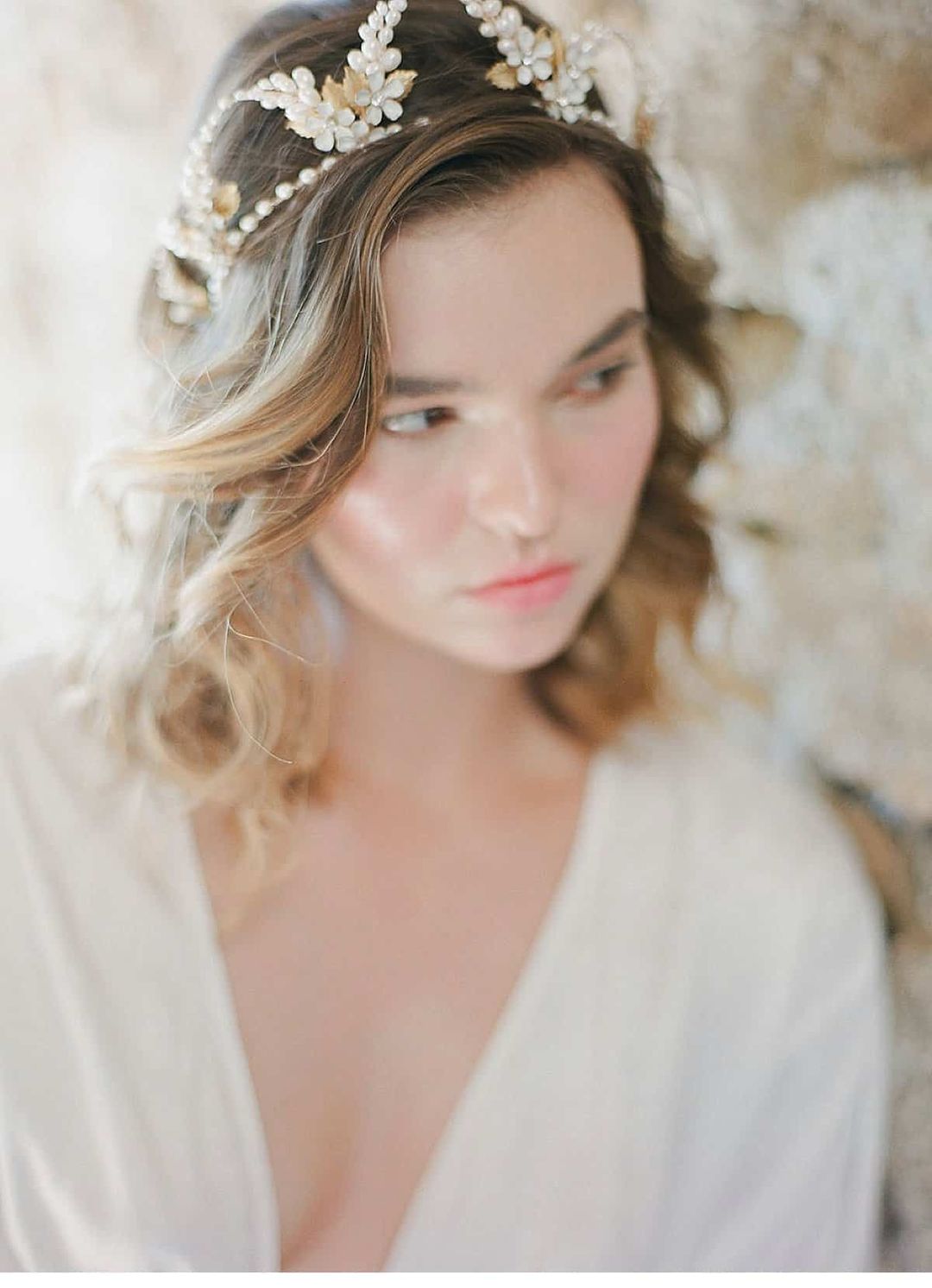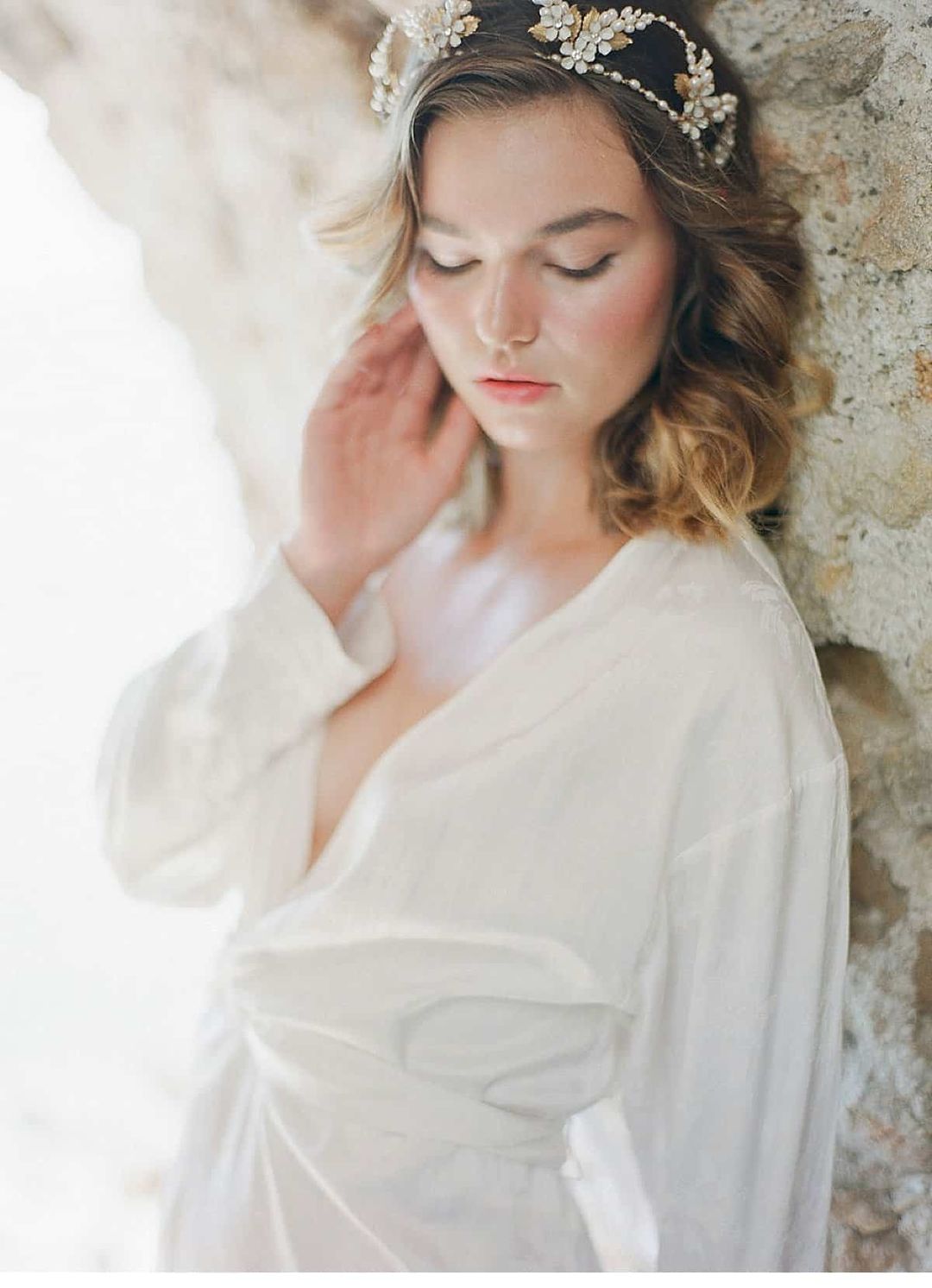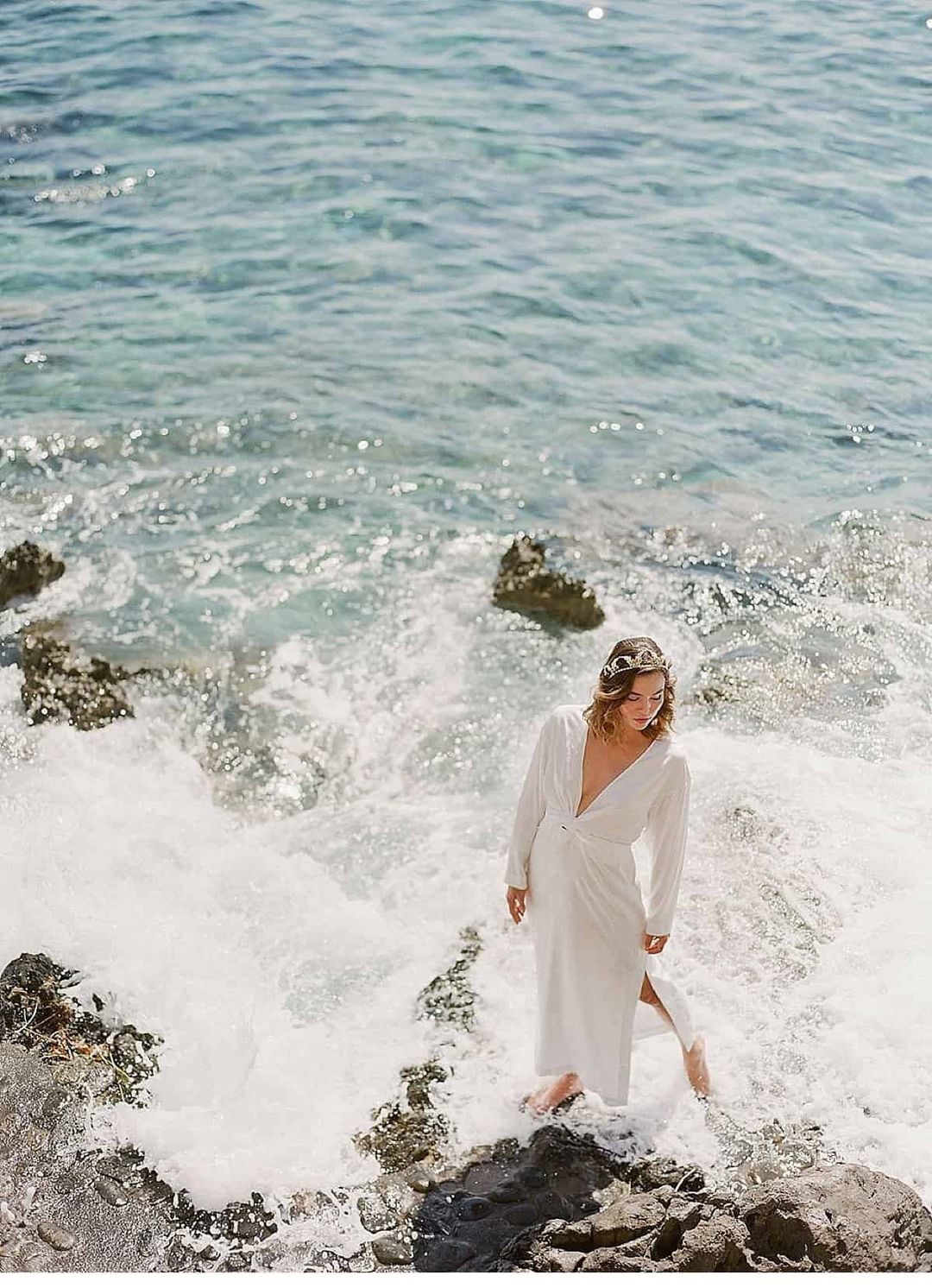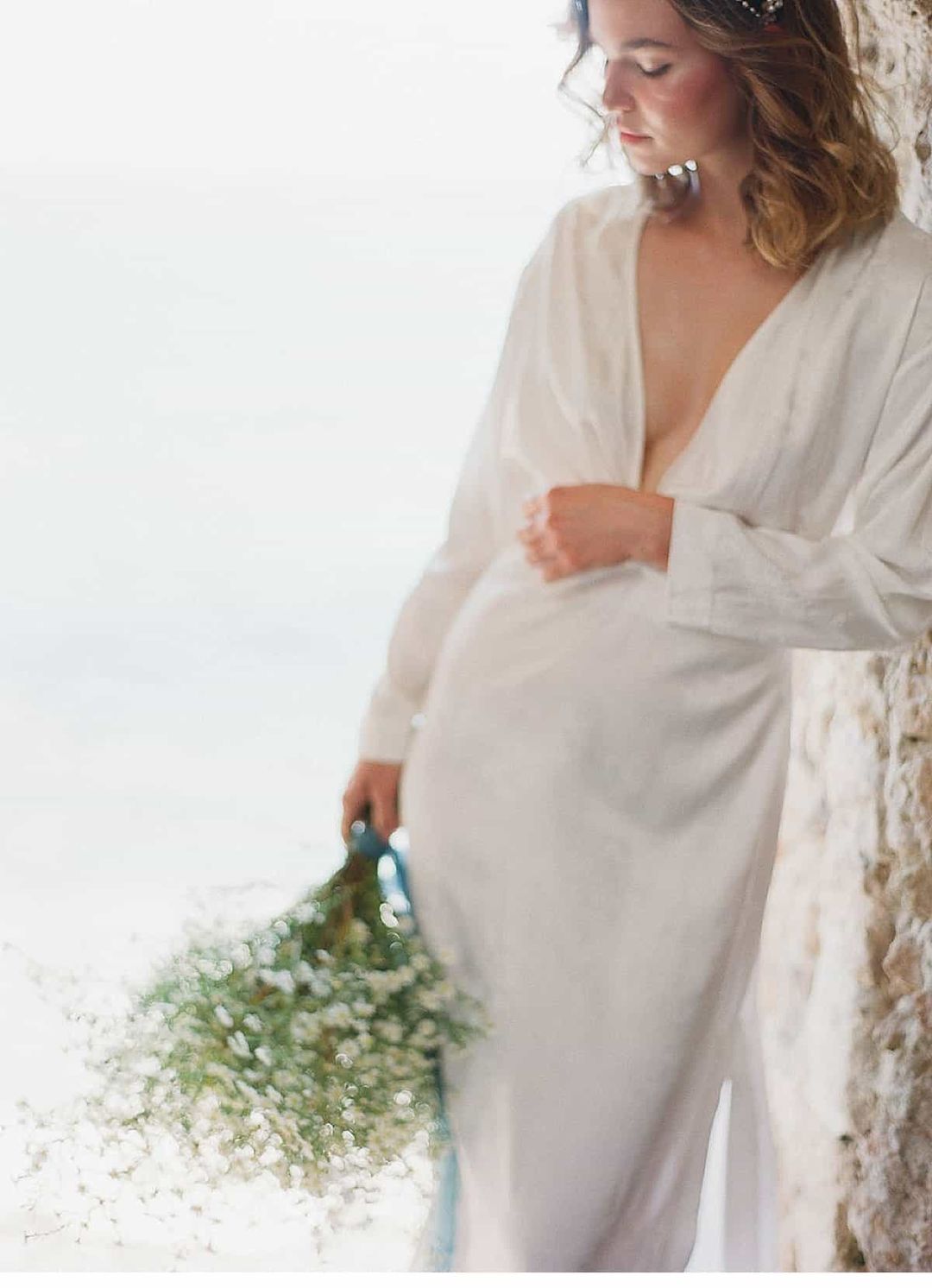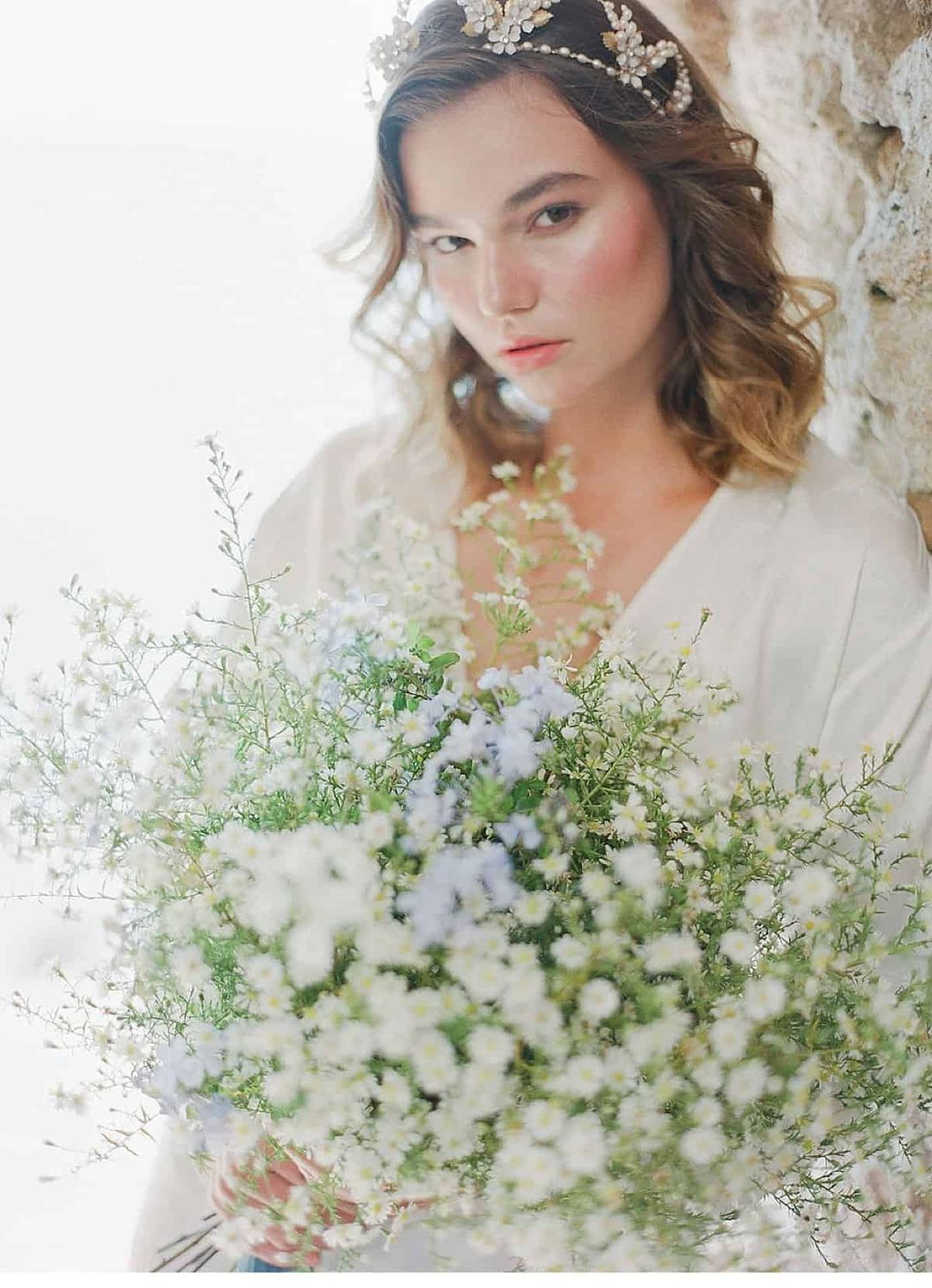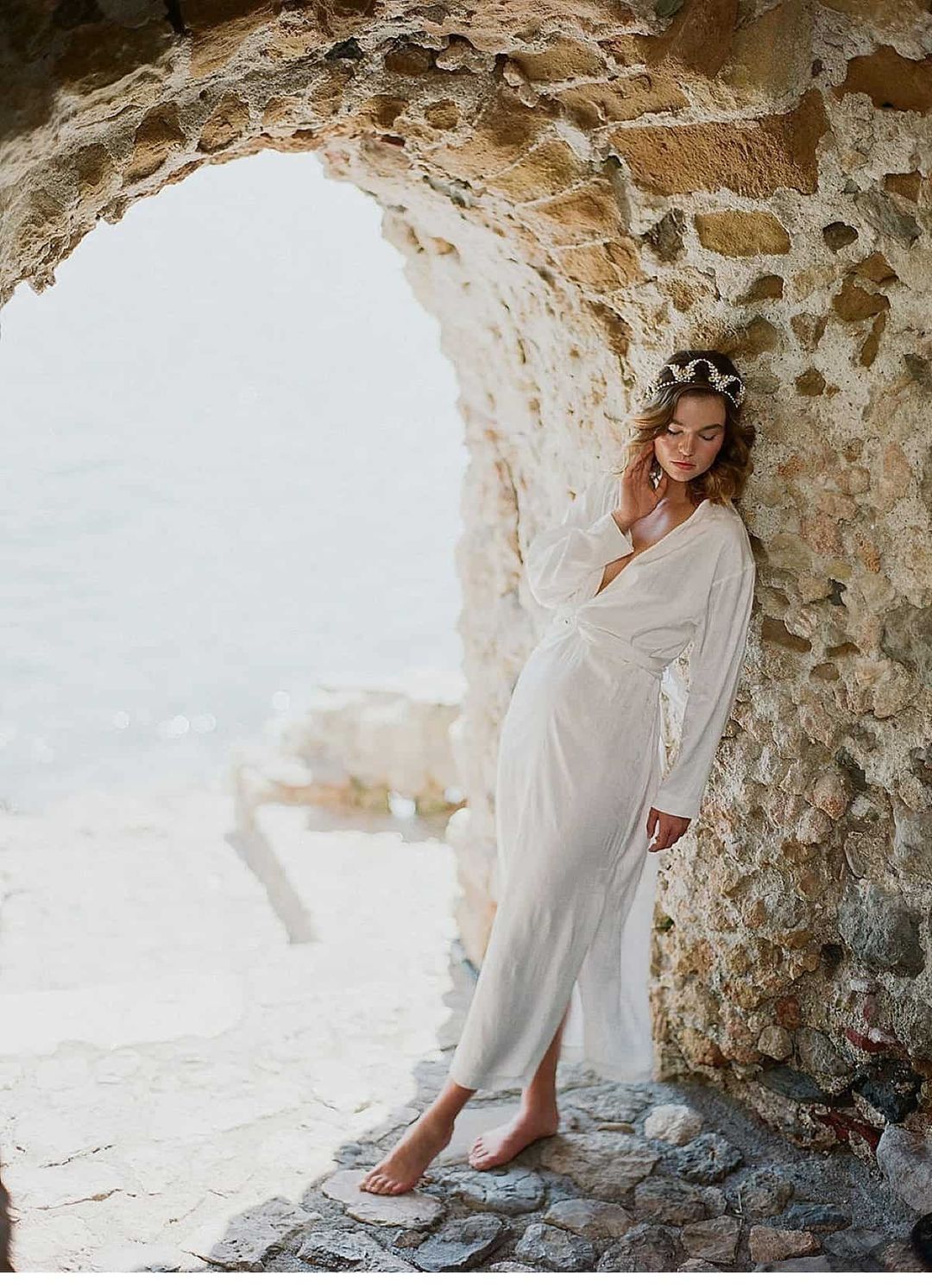 Workshop: Boheme Workshops 
Host and Photography: Vasia Photography
Co-Host: Lele Chan
Design and Styling: Adelaide Design
Floral Design: Da Fiori Design
Coordination and Logistics: Petite Pearl Events assisted by Bride Goes Wild
Hair and Make Up: Joanna Stella Papathanasiou
Headpiece: Noon on the Moon
Runner and Ribbon: Cfleurs Design
Models: Nika at New Model Agency