BoHo wedding of opposites
Spring or fall, traditional and modern, past and future – with this boho wedding of opposites Christina and Alexander from Loveflare celebrated the symbiosis of differences.
"What needs each other, attracts each other and complements each other to a harmonious whole, " the two photographers know from their own experience. "And that's what our styled shoot is based on."
Colorful floral highlights by Evelyn Kühr and charming decorations by Käthes Lädchen suggest that spring has sprung. The coloring of the trees, on the other hand, suggests that it is autumn that unfolds its splendor here. Lightness and romance meet passion and wildness.
The church ruins of the Virgilienberg in Friesach in the background are a reminder of a fateful past, but with the young bride and groom a new generation is treading the path to its future. Fragility and history meet strength and confidence.
A symbiosis in itself is probably also the fancy wedding dress by Tian van Tastique, who combined tradition with carefree boho chic and wrapped the bride in delicate elegance. The handmade corsage in rustic gold and sand tones was complemented by springtime floral jewelry in pastel colors to tie in with the groom's autumnal ruffle.
And when we look at the expressive shots of Loveflare one thing is for sure: no matter if in front of or behind the camera, the profound motto must have gone straight into the blood of the whole team to achieve such a fantastic result.
To make your wedding the way you want it to be, we have created Loveflare another tip for you: "OurMessage for bridal couples: set no limits to your imagination when planning your dream wedding. With a little courage, you can celebrate a spring-like, elf-like dream wedding in pastel pink even in autumn. Just do what you really feel like and celebrate free of conventions!"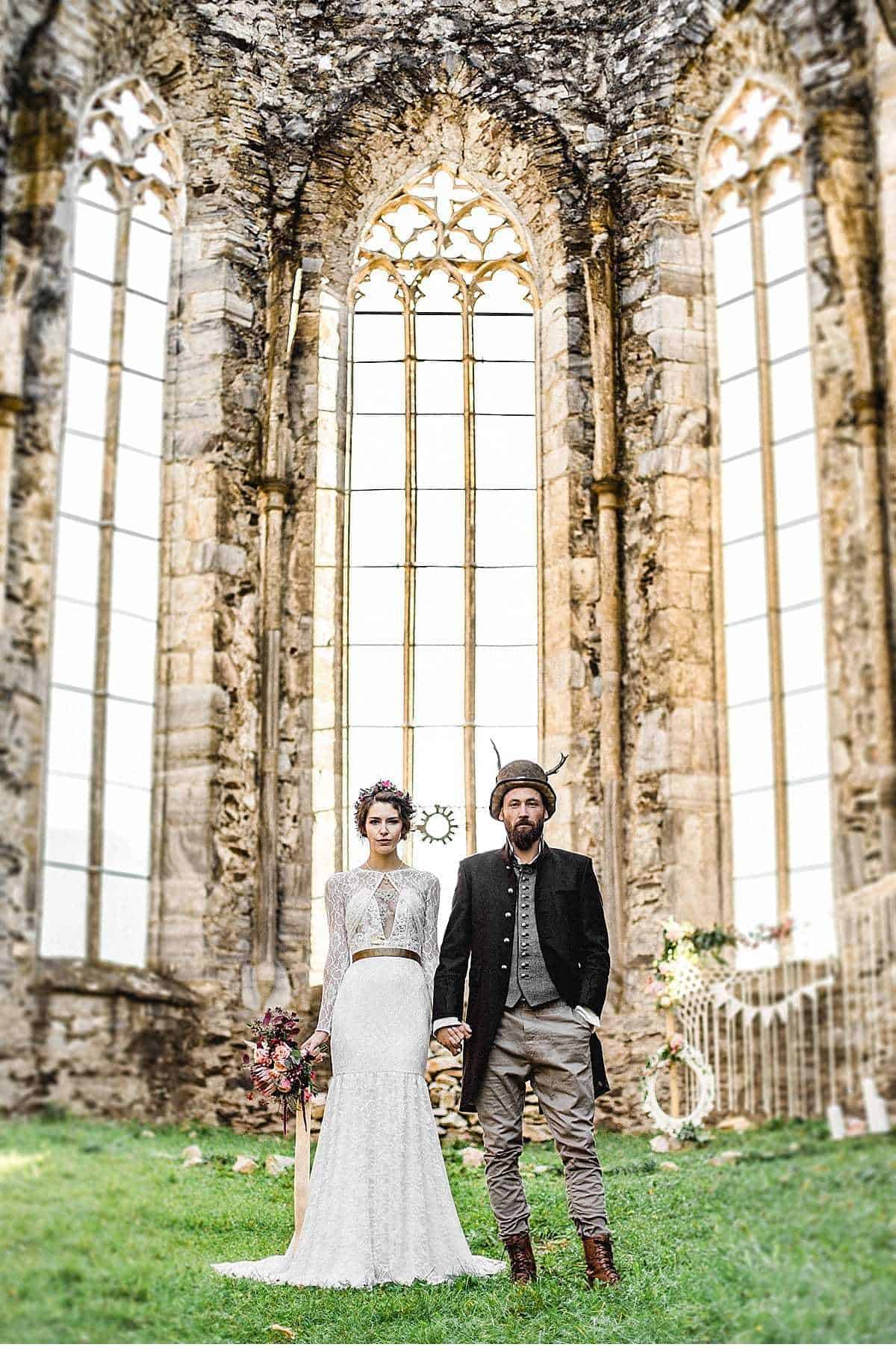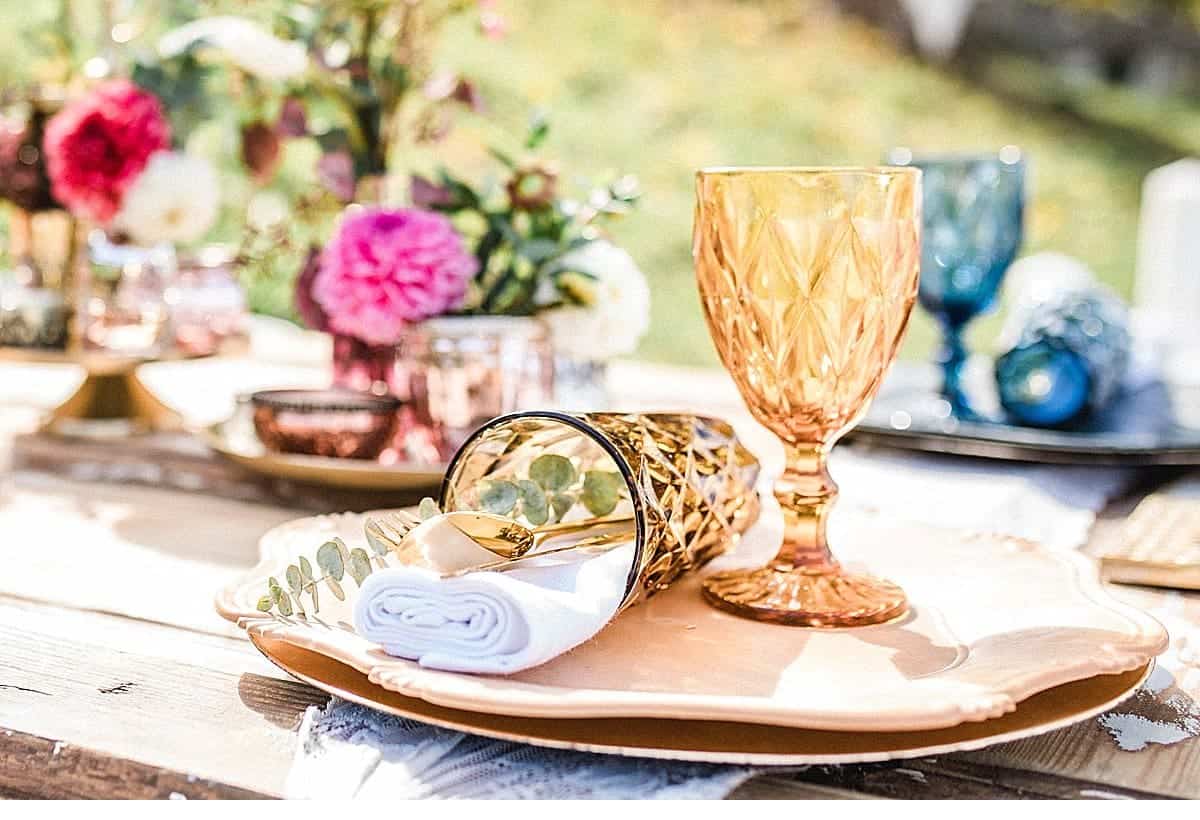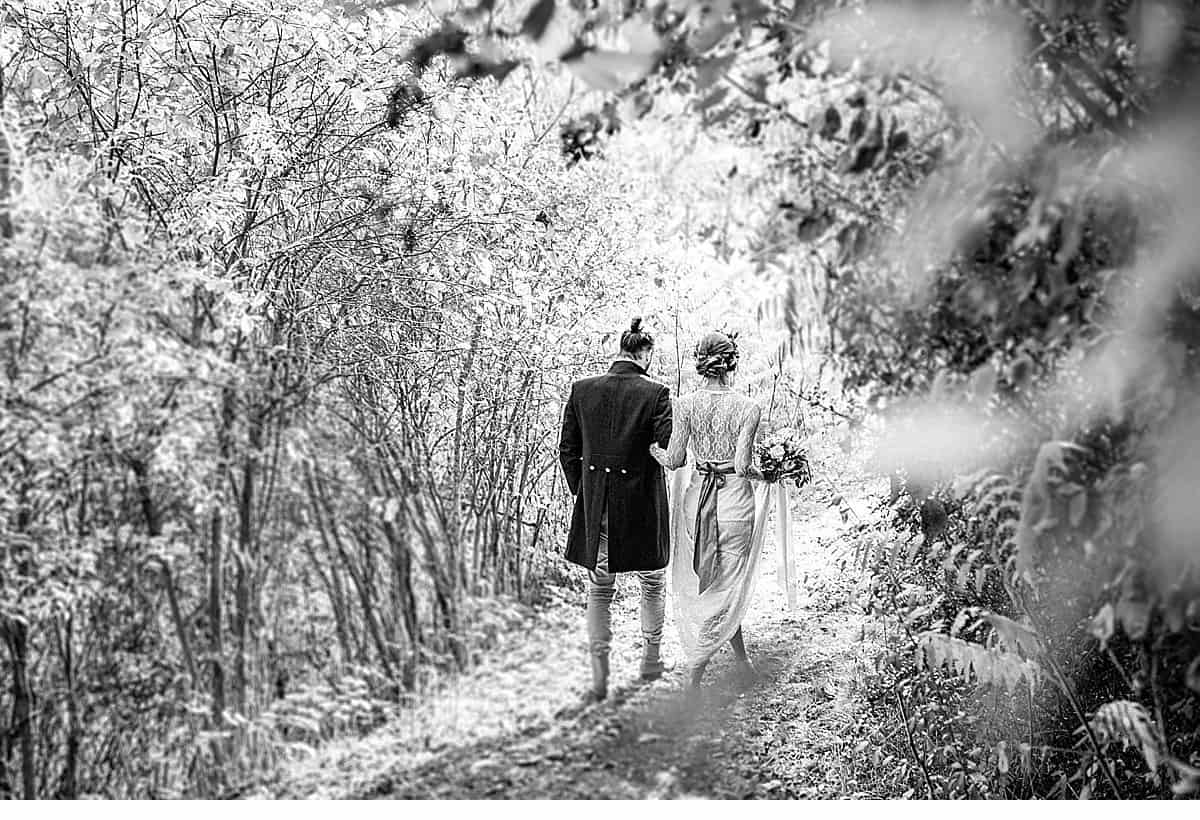 Photography, videography, concept, planning & organization: Christina-Maria Becker & Alexander Peketz – Loveflare
Decoration, flower arrangements & concept: Kathrin Hemma Huber – Käthes Lädchen
Bridal fashion: Tian van Tastique
Men's fashion: Rettl 1868
Jewelry: Goldsmiths Summer
Floristry: Evelyn Kühr
Hair & Make-up Artist: Denise Tauchhammer – Kultalintu Artistry
Models: Femalemodel: Elisa Valentina Karner and Mattias Sereinig