Breathtaking bridal inspiration in Hong Kong
There is so much to discover when you travel to Hong Kong! Here you can experience Chinese tradition mixed with Western influences. You can breathe in the metropolitan air and enjoy the fabulous nature at the same time. The city of superlatives offers modern skyscrapers, shopping malls and breathtaking viewpoints, as well as quiet bays with turquoise blue water.
In this vibrant city, photographer Whitney Heard met with a great team to create this extraordinary bridal shoot. Her stunning images take us on a fantastic adventure.
From Whitney Heard: "Inspiration is easy to find when wandering through the stone pathways of Lingnan Garden. We felt at peace among the manicured greenery with the sound of water falling into the lotus pond. Together the team brought their vision of playing with flowers on a foggy morning in Hong Kong to life.
Fiori Florals arranged flowers to match the wedding qipaos and bring a fine art aesthetic to the lucky red colour traditionally found in Chinese wedding ceremonies. Whitney Heard and Rainbow Chan Weddings guided the bride into poses that accentuate the architecture. Chinese gardens aren't laid out so that you can see the entire garden all at once. Instead, small scenes are set up so that as you wander through the garden, you come upon several intimate settings to view. Every scene is well-planned and framed.
A white wall surrounds classical Chinese gardens. The stark colour contrast sets a lovely backdrop for the trees and flowers. Green leaves and colourful blooms stand out against a white setting.
As we've seen intimate celebrations become an integral part of our industry, we hope to inspire couples to look at their wedding as a beautiful opportunity to embrace their cultures and infuse it into their celebration.
This shoot is essential to share with the current social landscape to emphasize embracing and celebrating Asian cultures. #stopasianhate outlines the need to support the community at this critical time."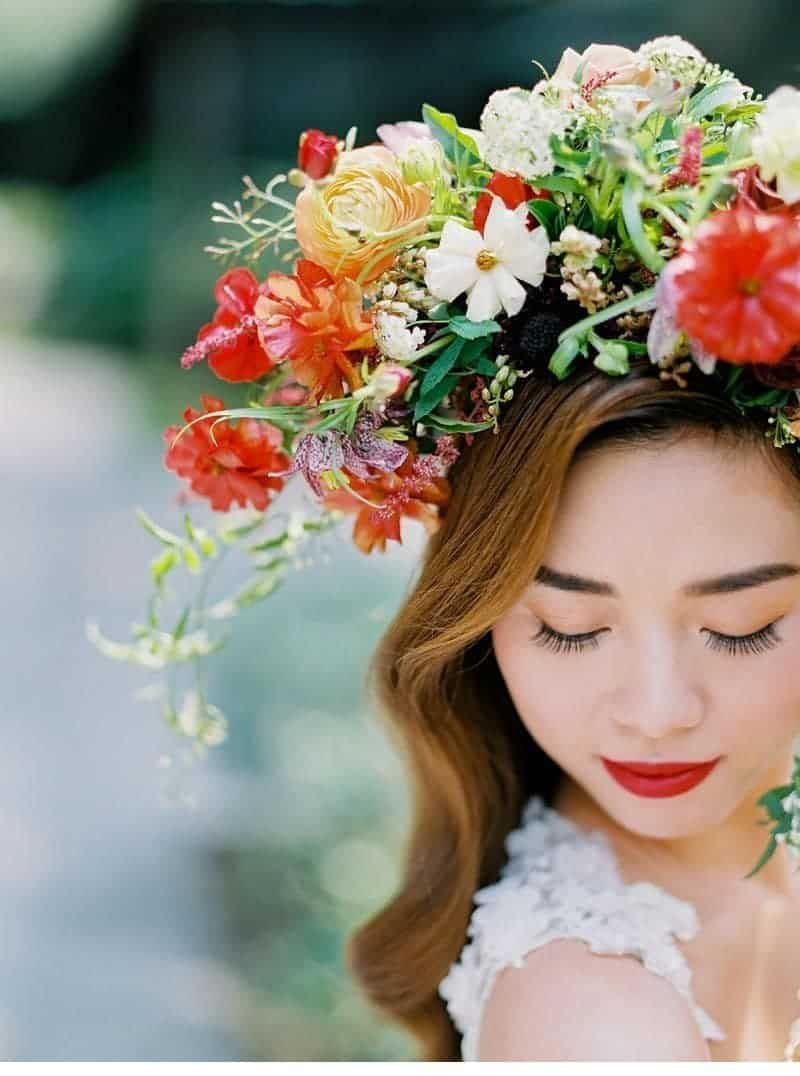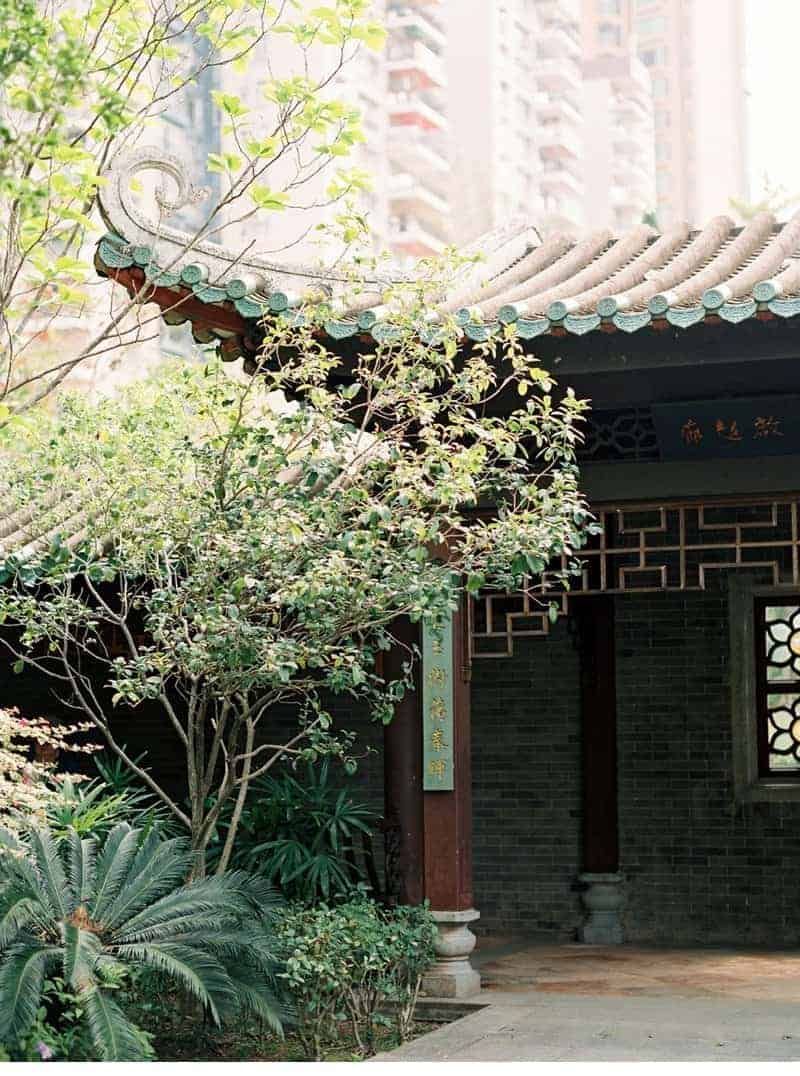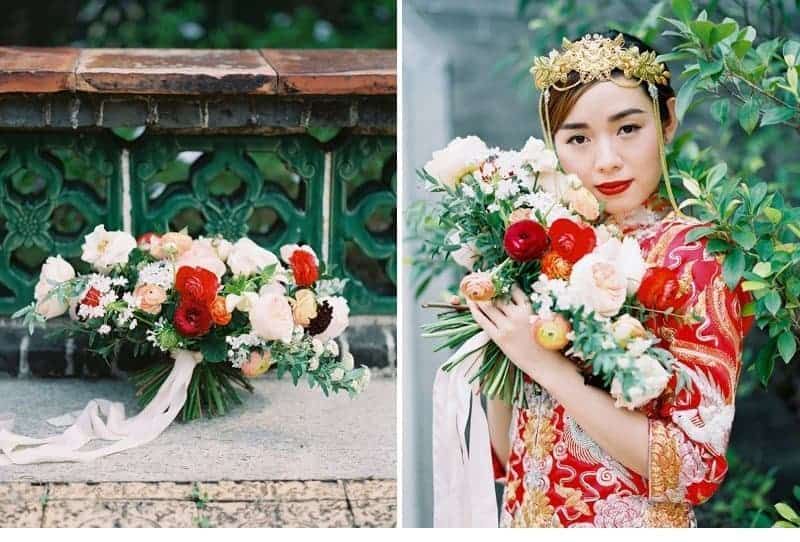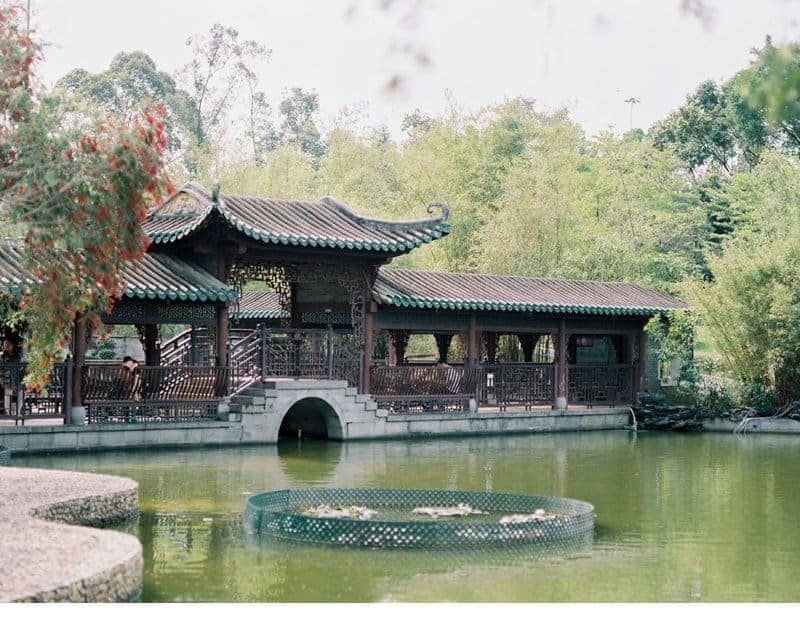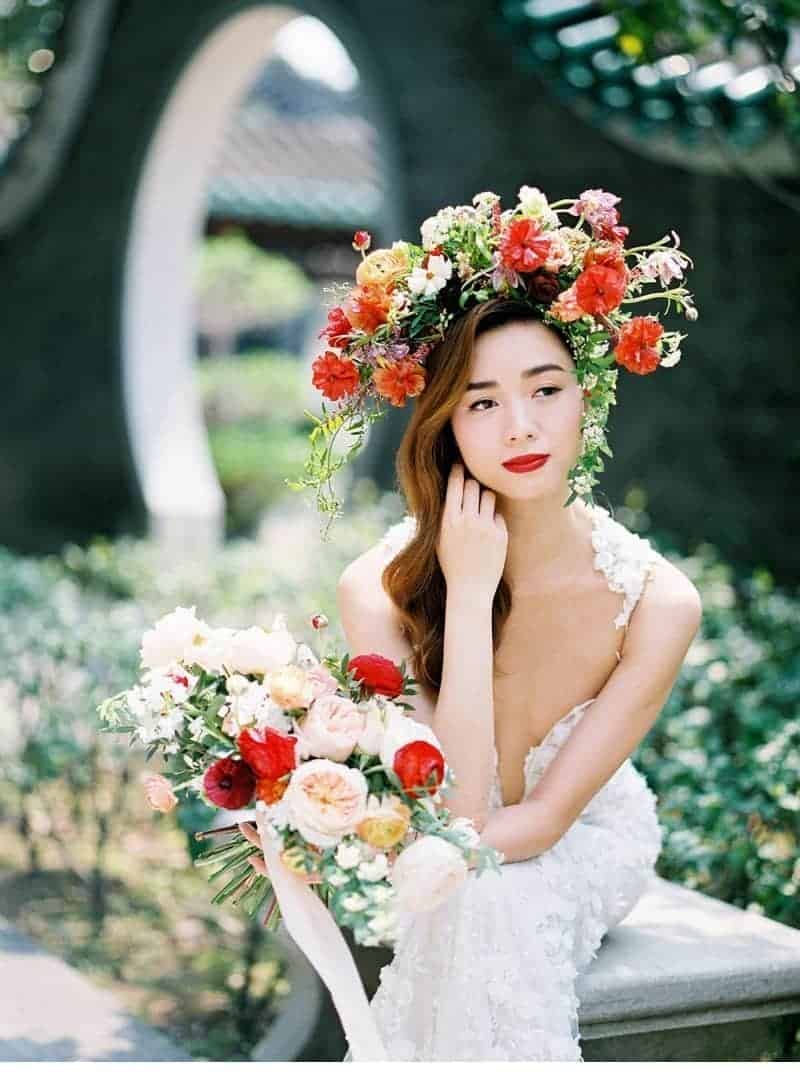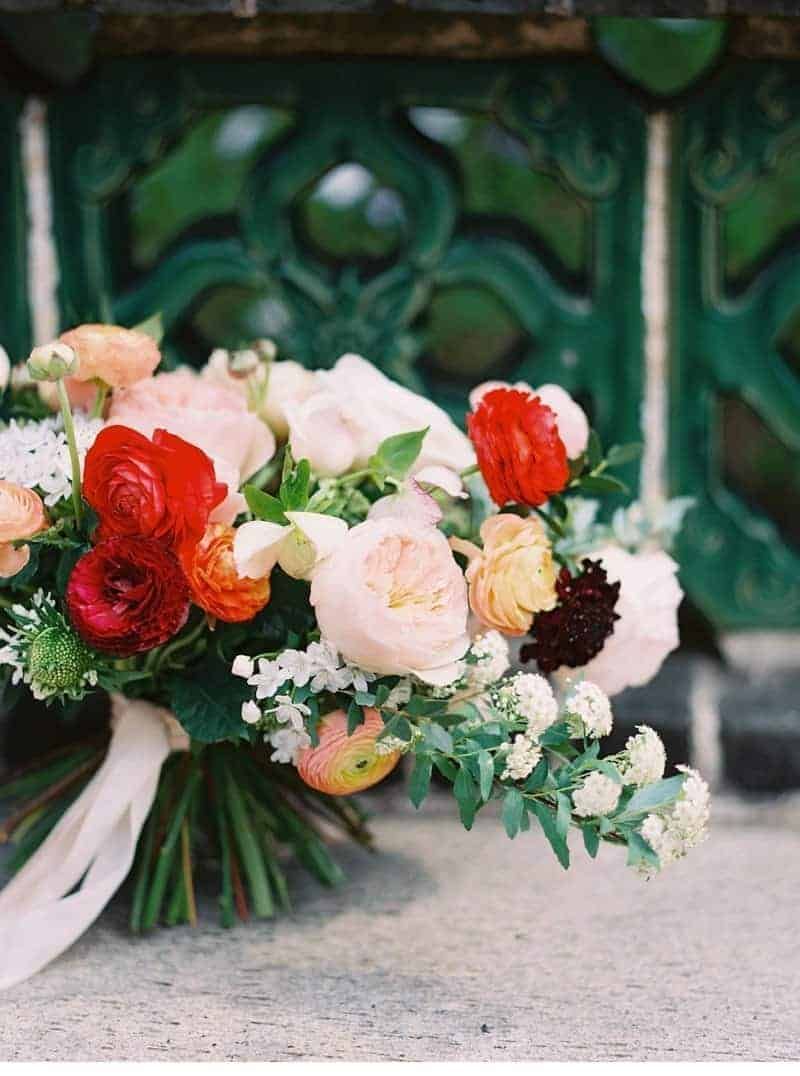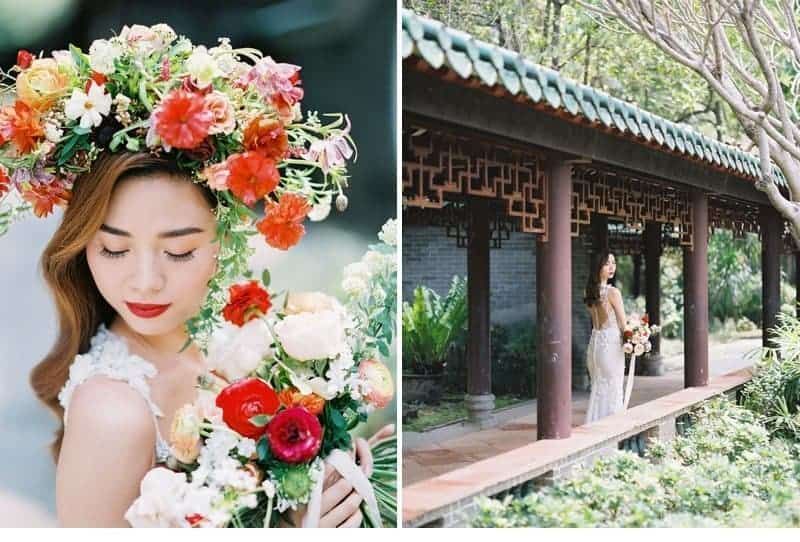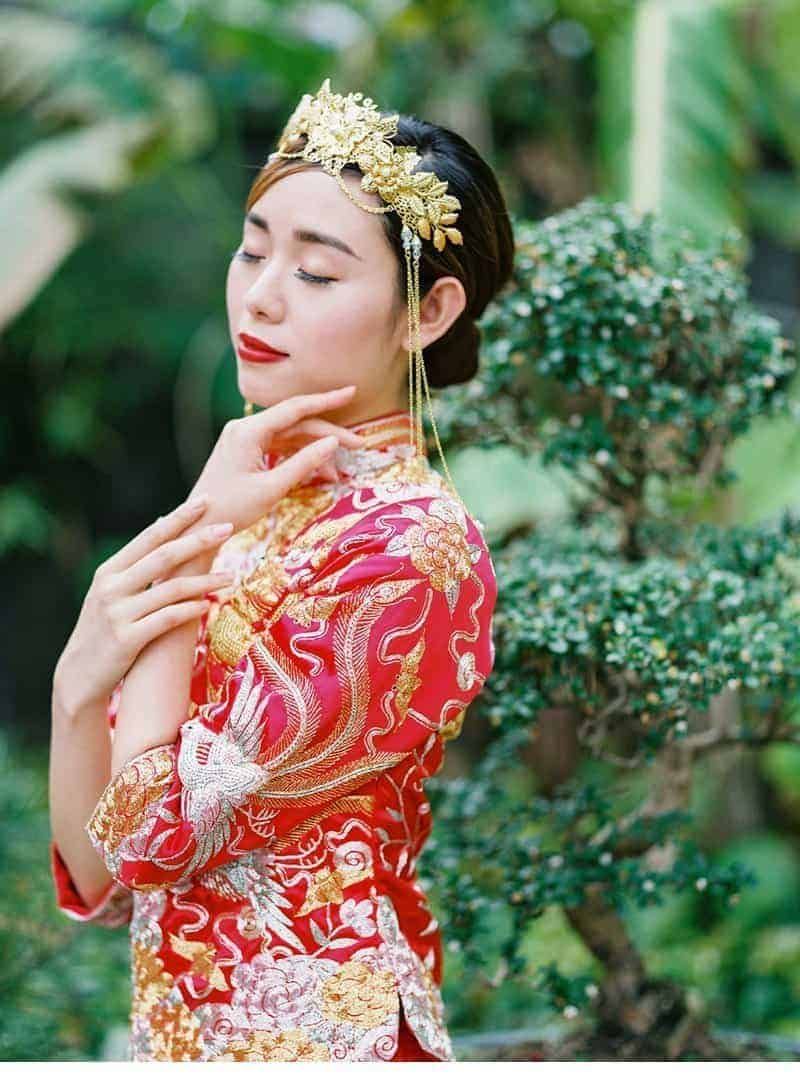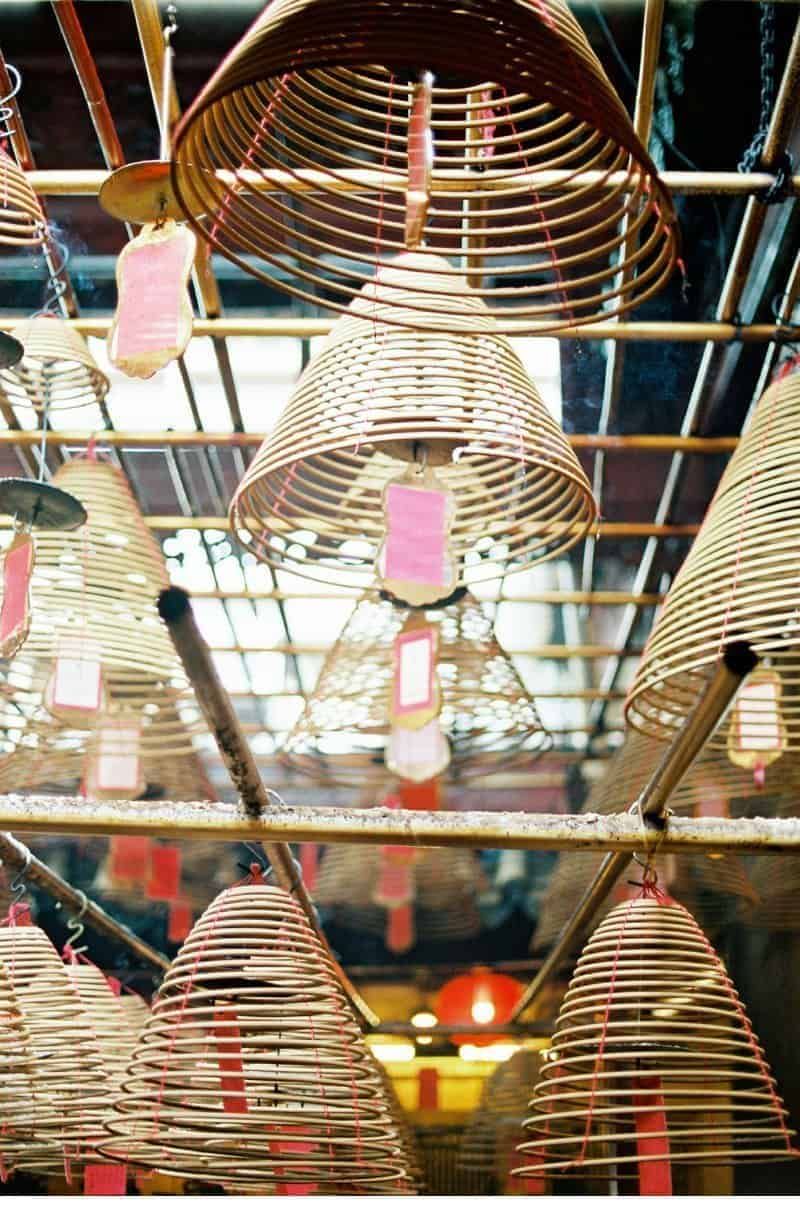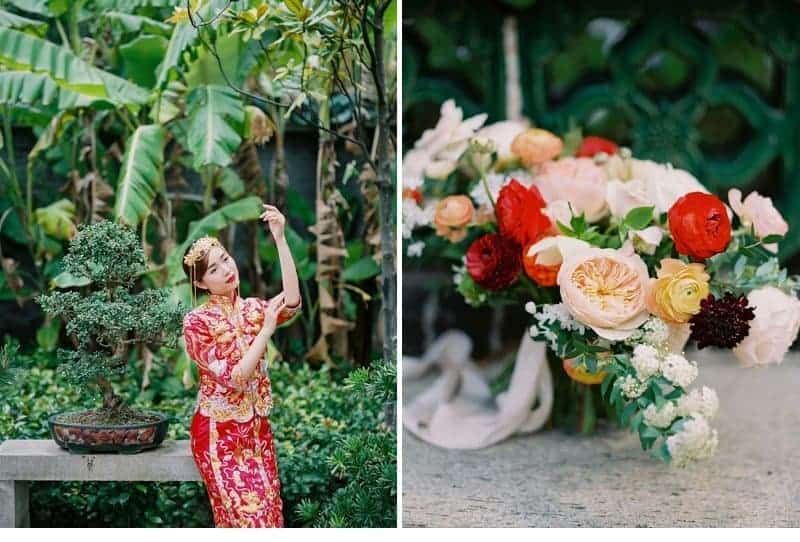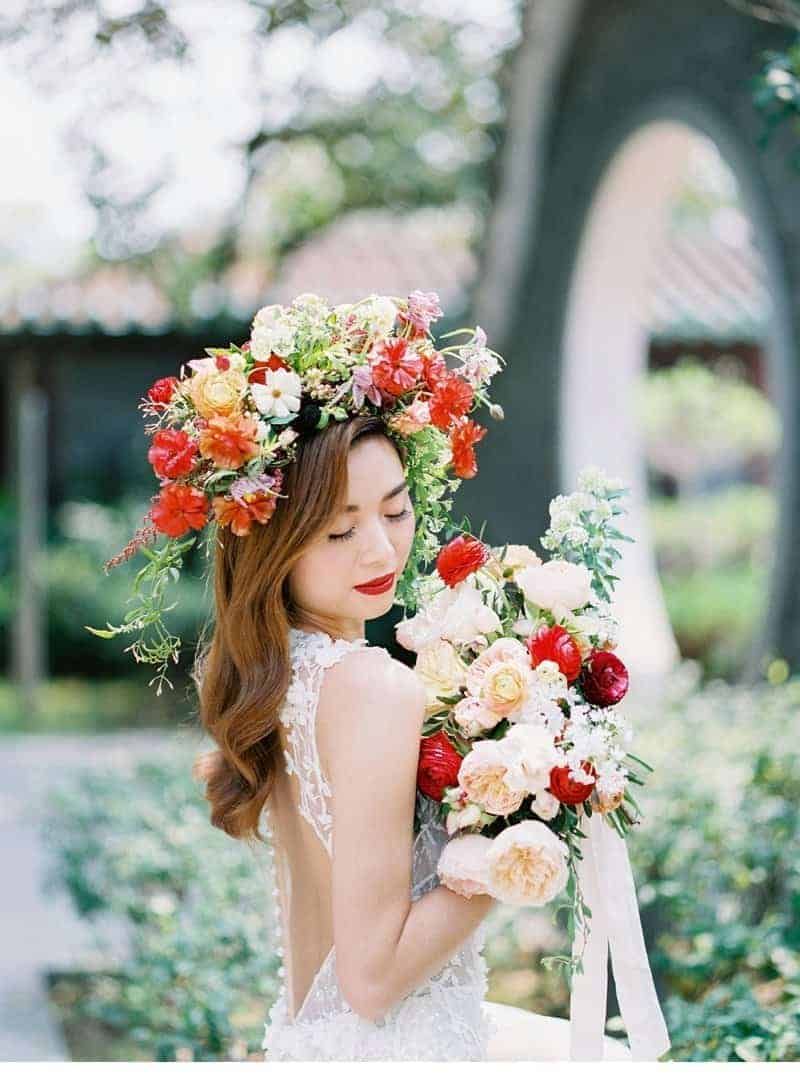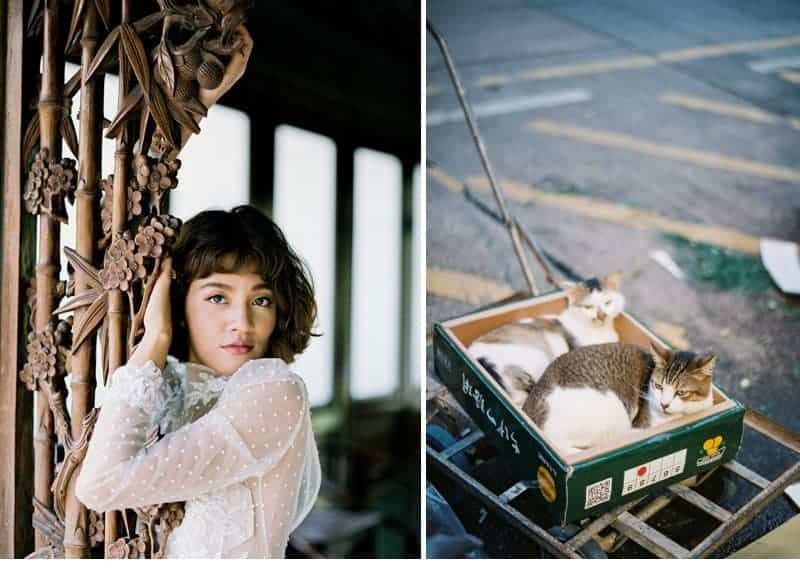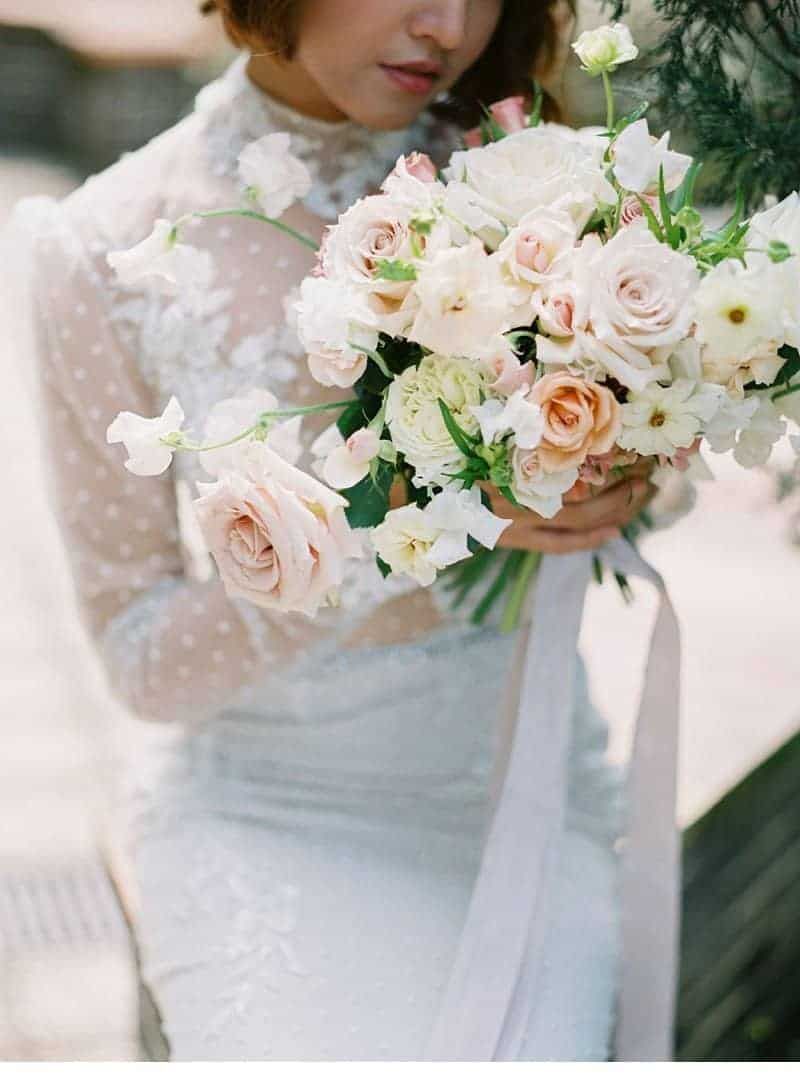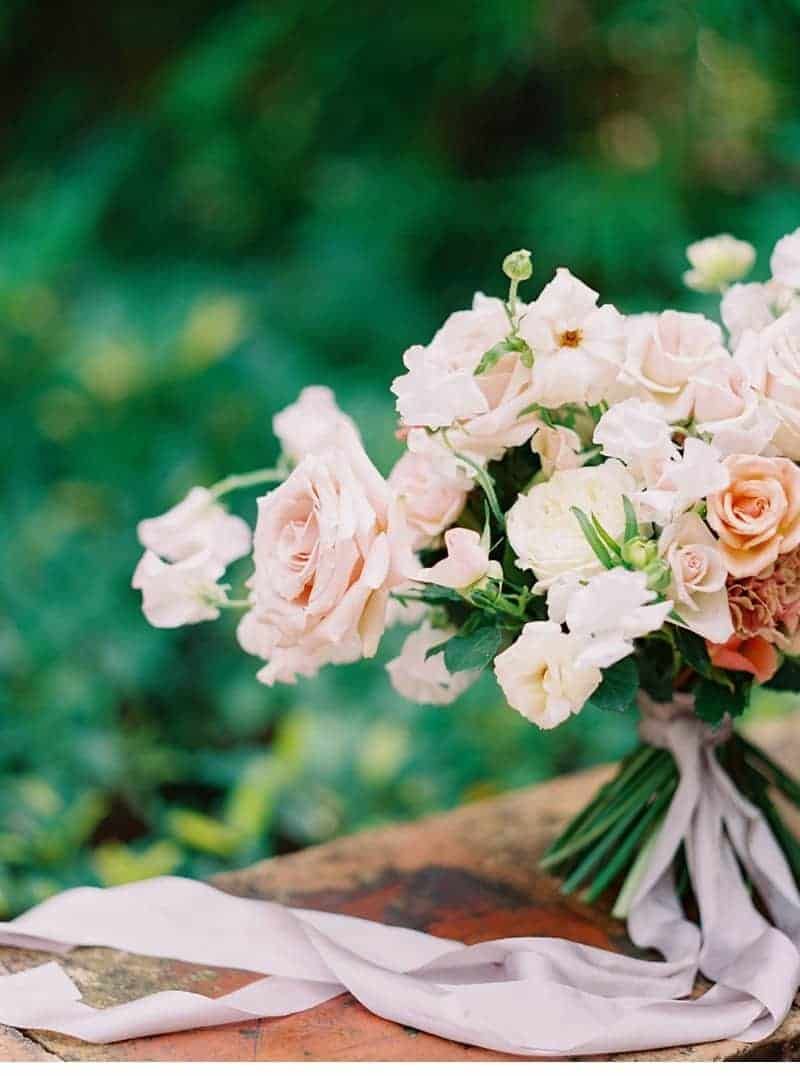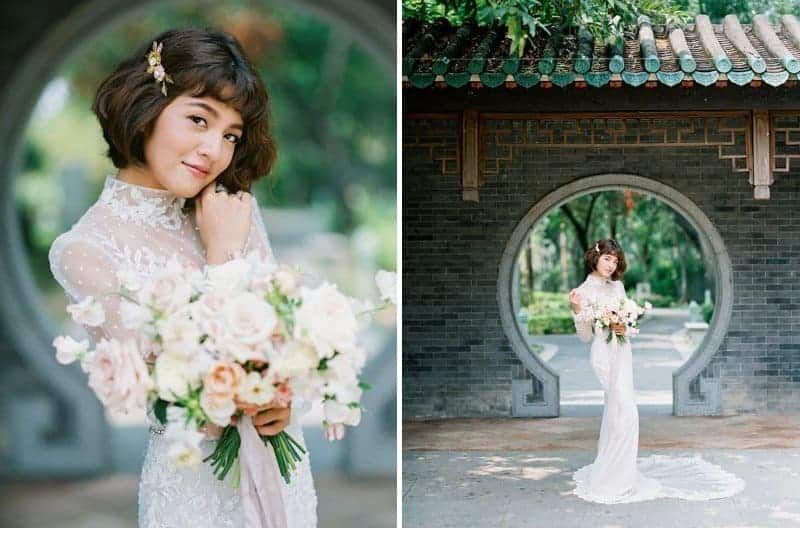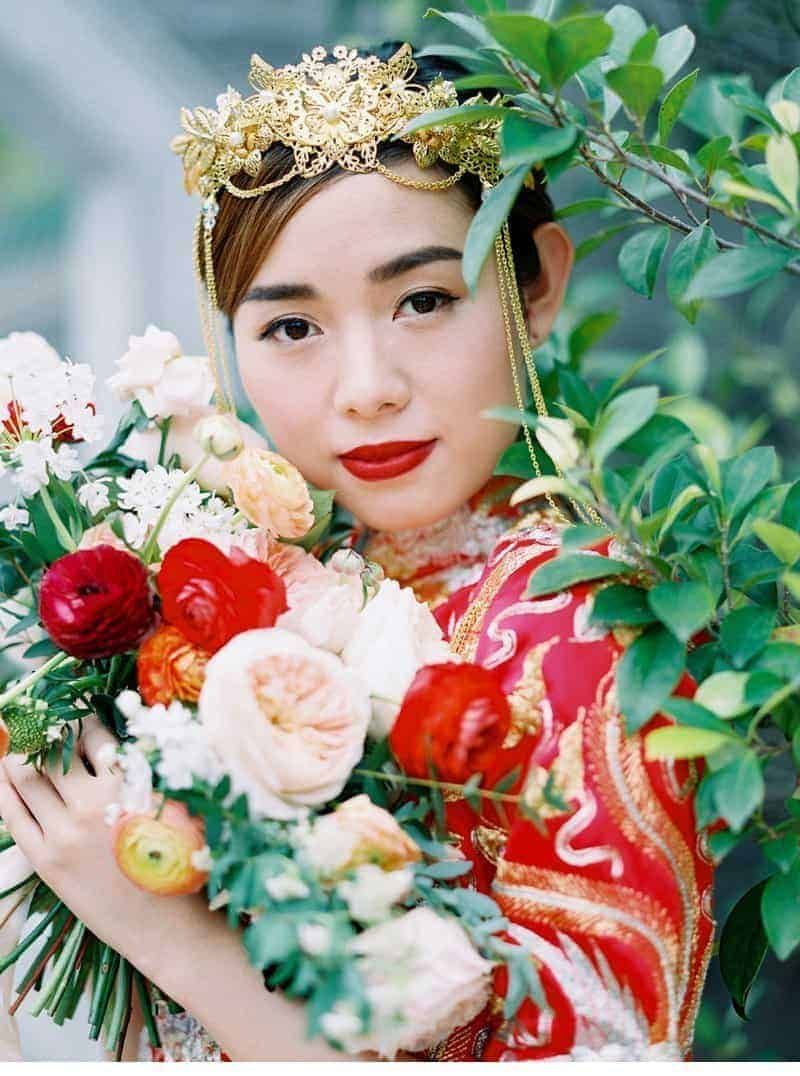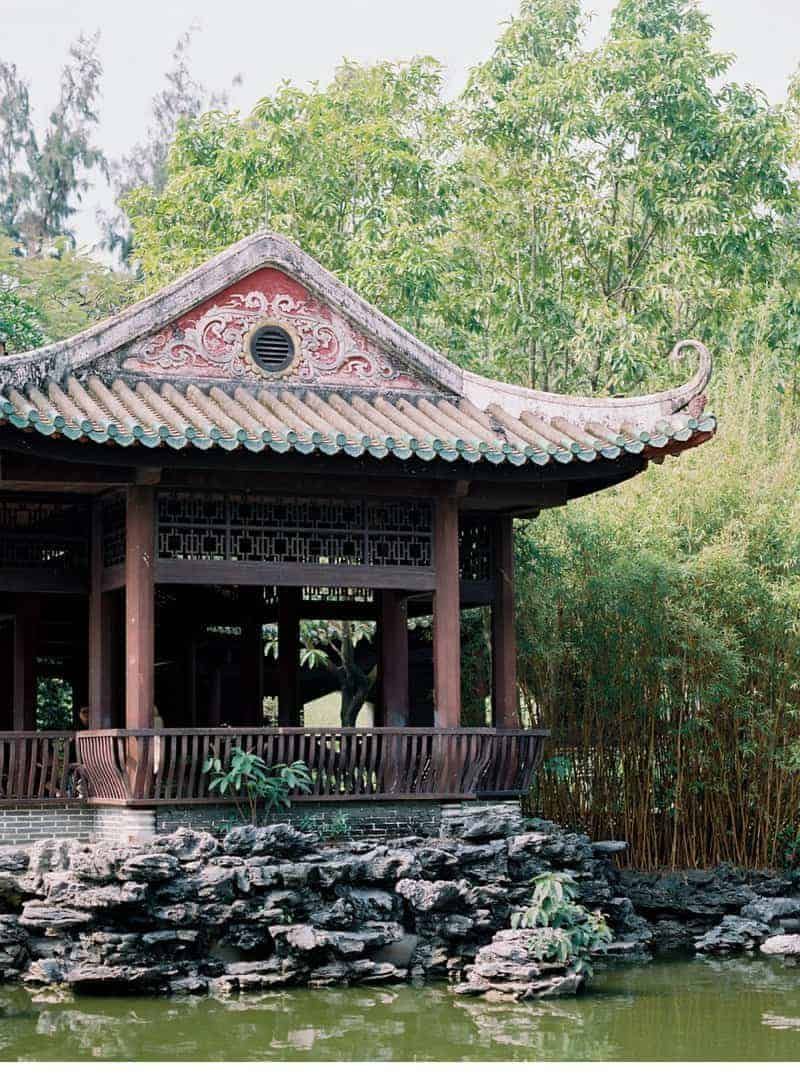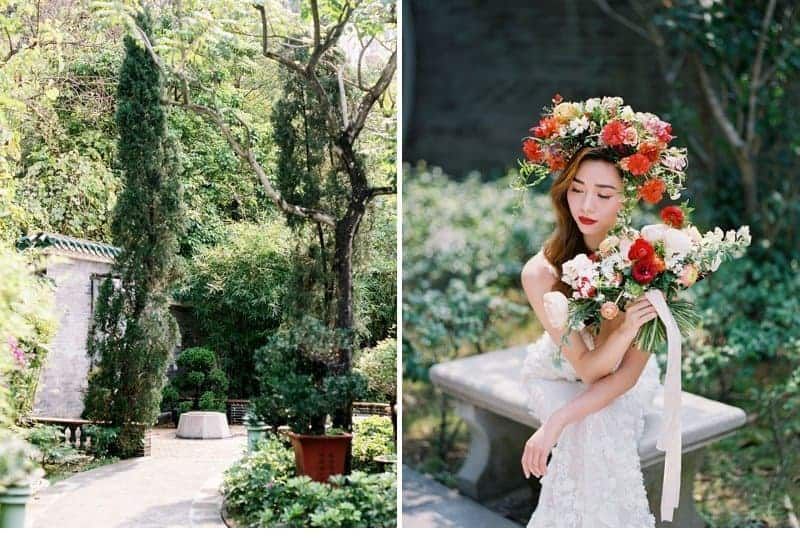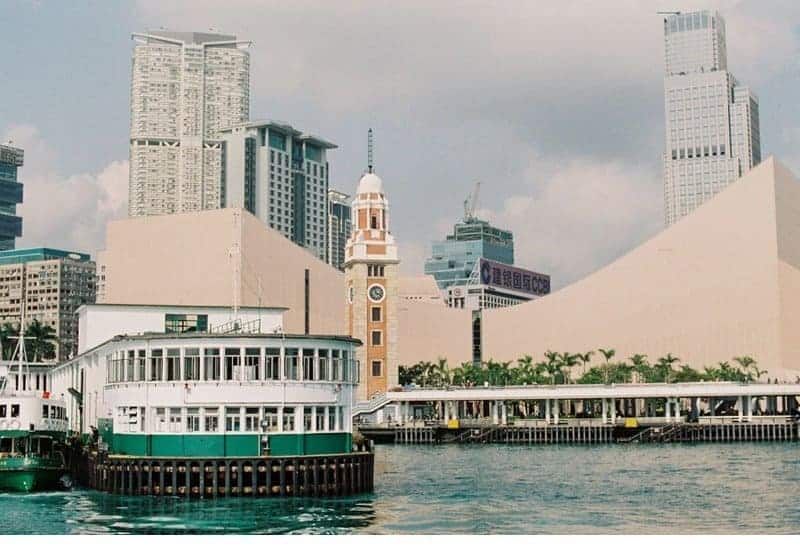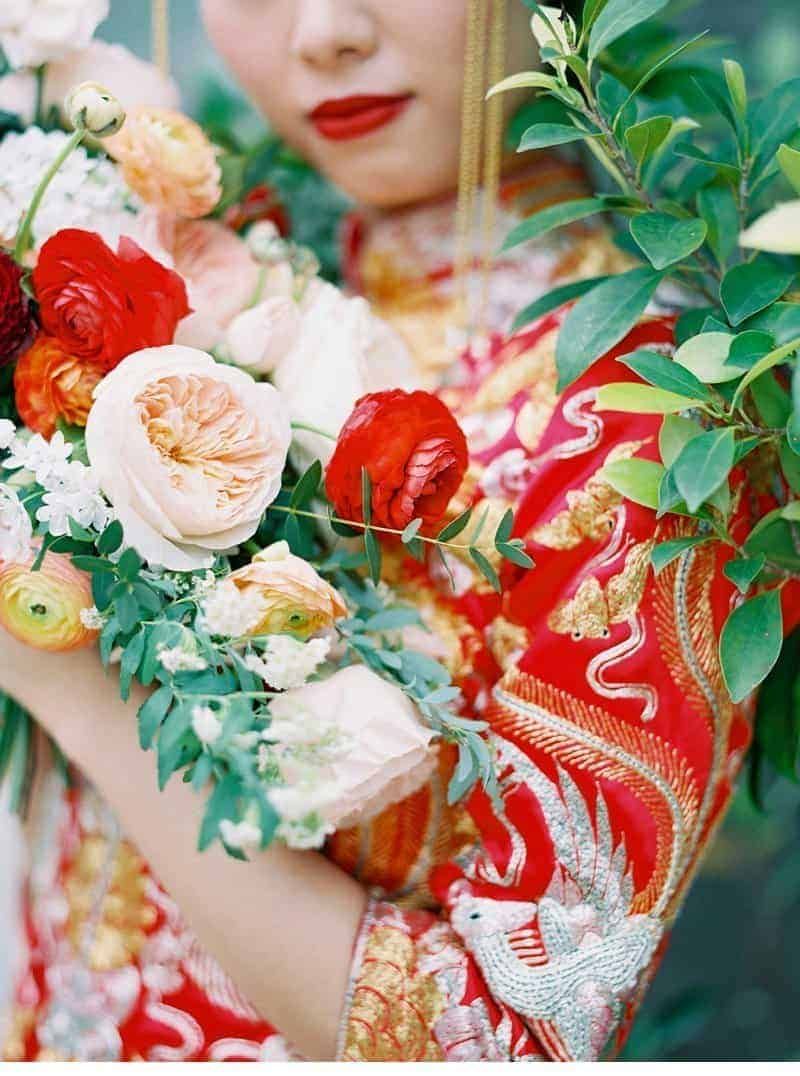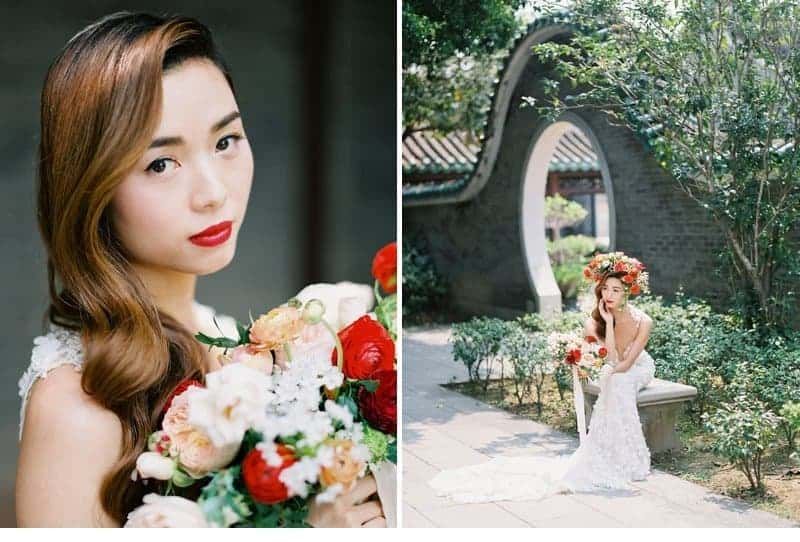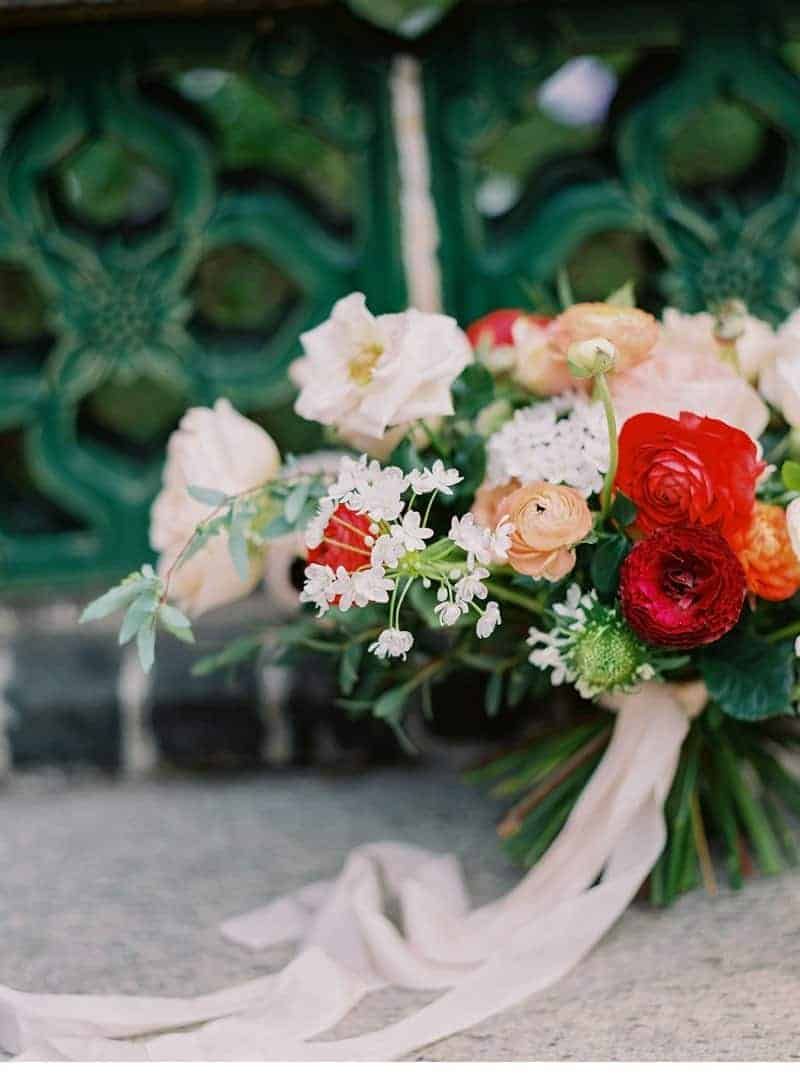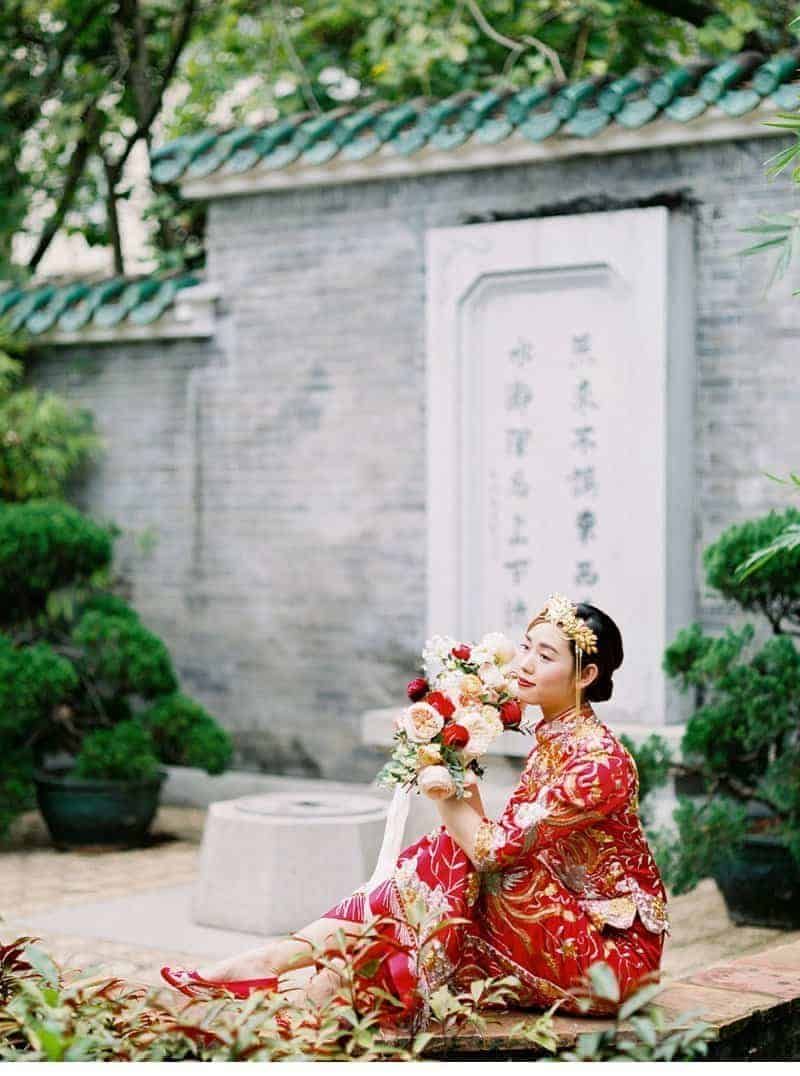 Photographer: Whitney Heard
Planner: Rainbow Chan Weddings
Florist: Fiori Florals
Makeup and Hair: Windy Chiu
Wedding Dress: Audella Bridal House
Chinese Red Dress: Gua Huang
Location: Lingnan Garden,
Hong Kong Film Lab: Goodman Film Lab
Model: Jane