Bridal Beach idyll on Crete
We are only too happy to let ourselves be carried away into a summery mood by a beautiful sandy beach on Crete. Light waves are leisurely running out on the beach, painting their typical curved lines on the sand.
In her gauzy boho wedding dress that gently embraces her silhouette, the graceful bride welcomes us into her world. Her eyes shine carefree, her smile exudes lightness, her movements tell of freedom. A gentle breeze challenges her hair to a spontaneous dance. A pretty cake decorated with chamomile and a glass of champagne sweeten the day.
The result is a wonderfully refreshing and detailed setting of a fancy beach bride that makes you feel wanderlust and palpitations at the same time. The light of the sunset underlines the poetic backdrop.
Let's dive together into the beautiful world of images by Dimitris Psillakis to be inspired by this romantic ambience.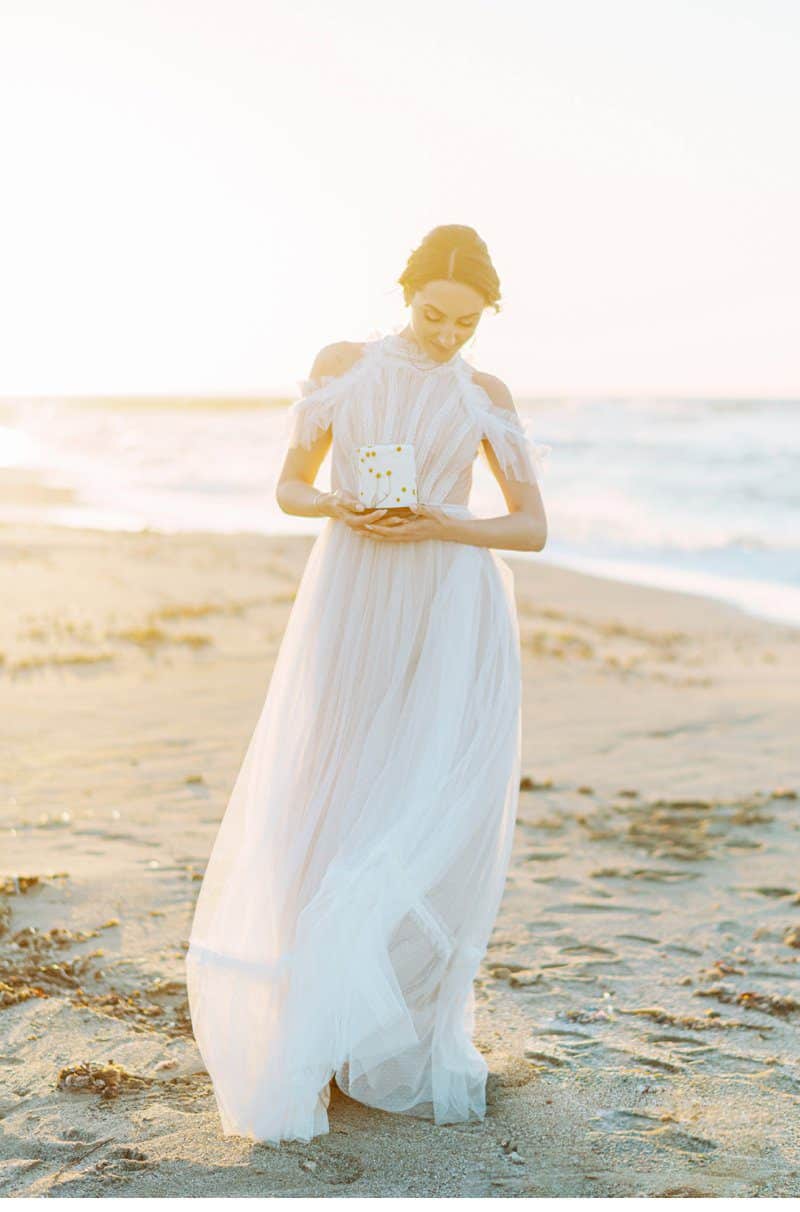 Photography: Dimitris Psillakis Photography 
Bridal boutique: Evelin
Model: Anna Pentheroudaki
Makeup: Marina Sifaki
Hair: Aria Gamili