Bridal editorial at Manoir Davis
The focus of this wedding shoot was on celebrating diversity and individuality. Photographer Cagdas Yoldas chose the Manoir Davis location in Canada, which combines the historical with the modern. This first-class wedding venue exudes refined elegance and natural splendor. With its various indoor and outdoor areas, it offers a versatile backdrop that is reflected in every picture with beauty and charm.
Two brides in stylish wedding dresses from the wedding dress boutique Chateau Nadia were skillfully staged by photographer Cagdas Yoldas. One bride embodied modern sophistication, with contemporary elements in her dress, accessories and hairstyle. The other exuded timeless elegance, a classic and enduring aesthetic that transcends passing trends. The creative team wanted to inspire people to express their own love and individual style.
The carefully selected color palette, inspired by the vibrant colors of the South of France, set the stage for a cheerful and energetic ambience. Powder blue, curcuma yellow, grapefruit pink and lavender colors took center stage, evoking the spirit of the Mediterranean and giving the entire photo shoot a playful vibe. From the floral arrangements by the talented Cristina Kisil to the artful table design, these vibrant hues ran through every detail of the shoot.
The richly designed table, an exquisite display of color and texture, radiated joie de vivre and elegance as a tribute to the vibrant south of France. Selected fruits served as graceful accents and effortlessly complement the color palette. Shimmering gold-colored cutlery added a touch of opulence and emphasized the visual effect. The menu and name cards, produced with great attention to detail by Pink Peony Press, completed the table design and gave it a refined and sophisticated touch. The interplay of cheerful colors and the exquisite details underlined the brides' individual beauty.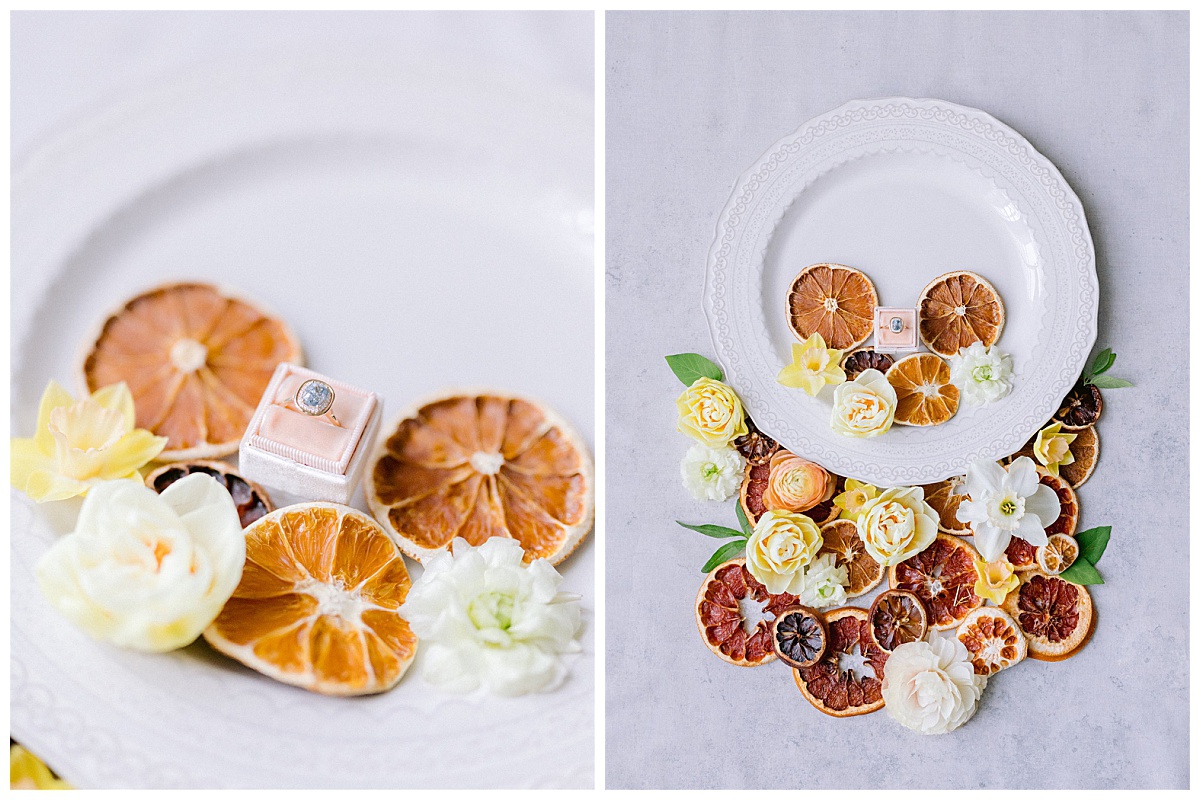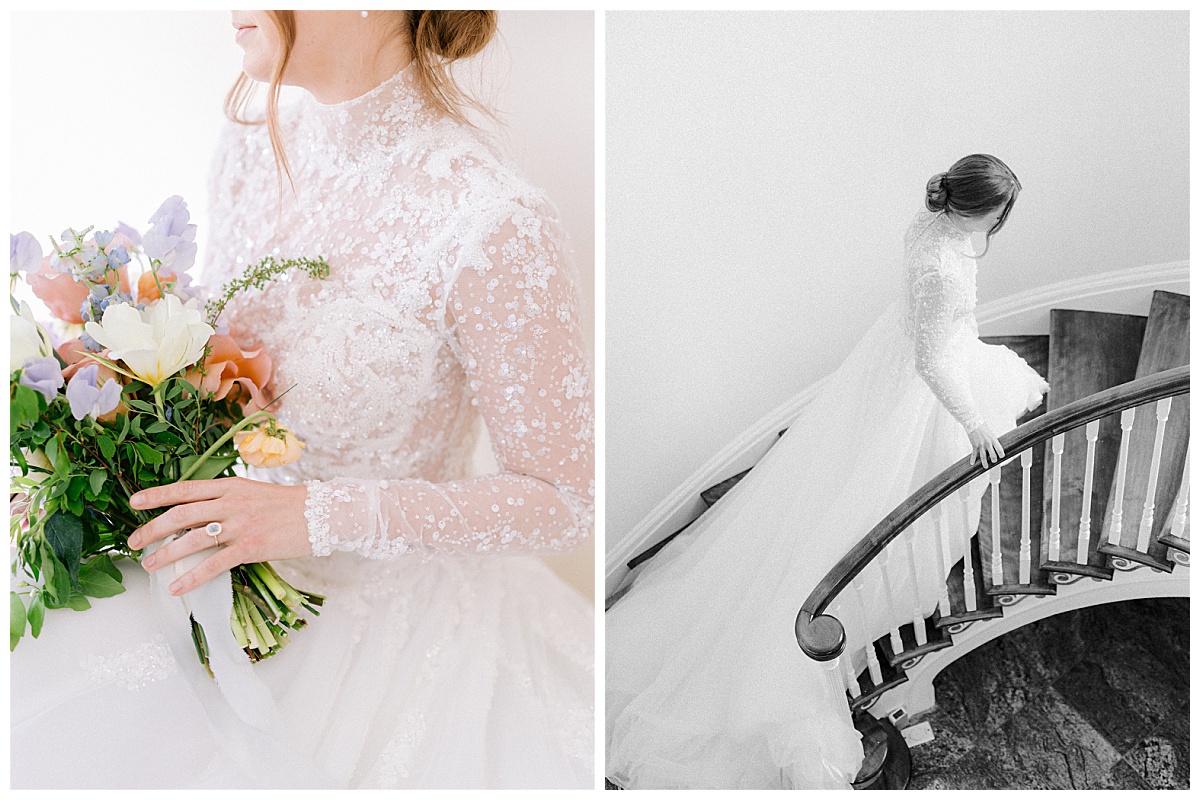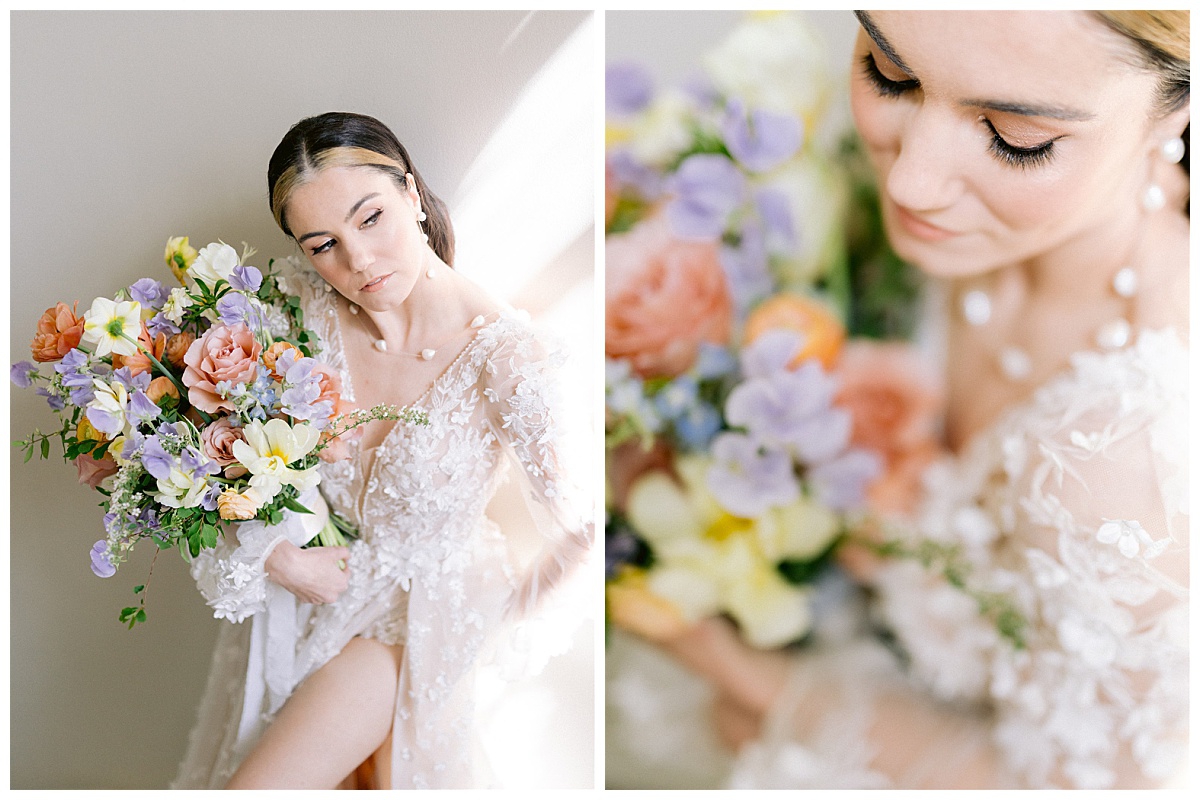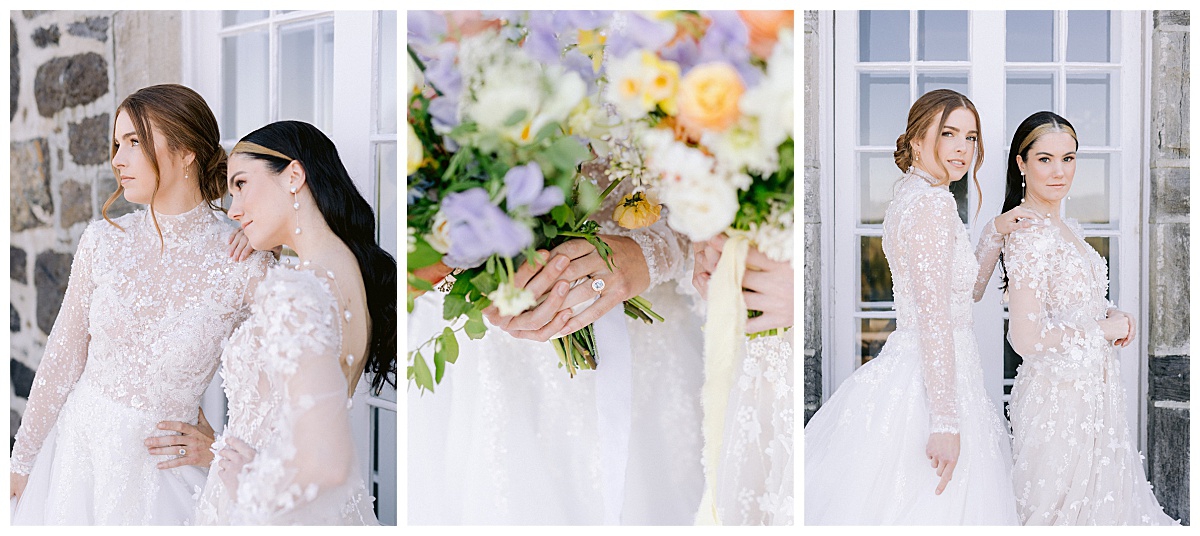 Planning, Styling & Photography: Cagdas Yoldas
Venue: Manoir Davis
Florist: Cristina Kisil
Wedding Dress Boutique: Chateau Nadia
Distribution: La Vie Est Une Fête
Stationery: Pink Peony Press
Jewelry: Loft Bijoux
Hair & Make Up: Chelsea Dawn Chawsky
Videography: Fleur Sauvage Films
Shoes: Bella Belle