Bridal Inspirations at the Castle Town of Monemvasia
It seems like a trip into the past of a family, like an expedition to the roots of an ancestry, like a journey through ancient mythology, as we accompany event designer Laila and Mariam of Adelaide Design Adelaide to her bridal inspirations following the footsteps of Greek ancestors.
The destination of our trip: an abandoned castle, somewhere in the mountains of Greece. With stone walls that could tell endless stories. With a vegetation as lively and fresh as if it had been planted here yesterday by Celsia Florist. And with a rustic ambience that takes our hearts by storm with its charming atmosphere.
Just like the Venus-like bride, who hovers over the estate in her sheer lace wedding dress from Made Bride and filigree head piece from Savrani Creations.
"The inspiration behind this editorial shoot came from the story of a free spirited and strong headed wanderer." the wedding designer told us. "This young woman falls in love at first sight during her travels to Greece and elopes with her fiancé to his ancestral town, the castle town of Monemvasia."
For the coronation of this love Laila and Mariam of Adelaide Design chose a very special place. High up on the mountain, sheltered by the ruins of the castle, but with a clear view of the sea and the hilly landscape, the couple is awaited by the togetherness of a sumptuous Table for Two. Right here, where she is so close to heaven and so far away from everyday life, the graceful free spirited wanderer settles down with flickering candles and fragrant flowers…
Thanks to the spectacular shots of Vasia Han we can now participate in this unique transformation and do not want to withhold the spectacle from you any longer.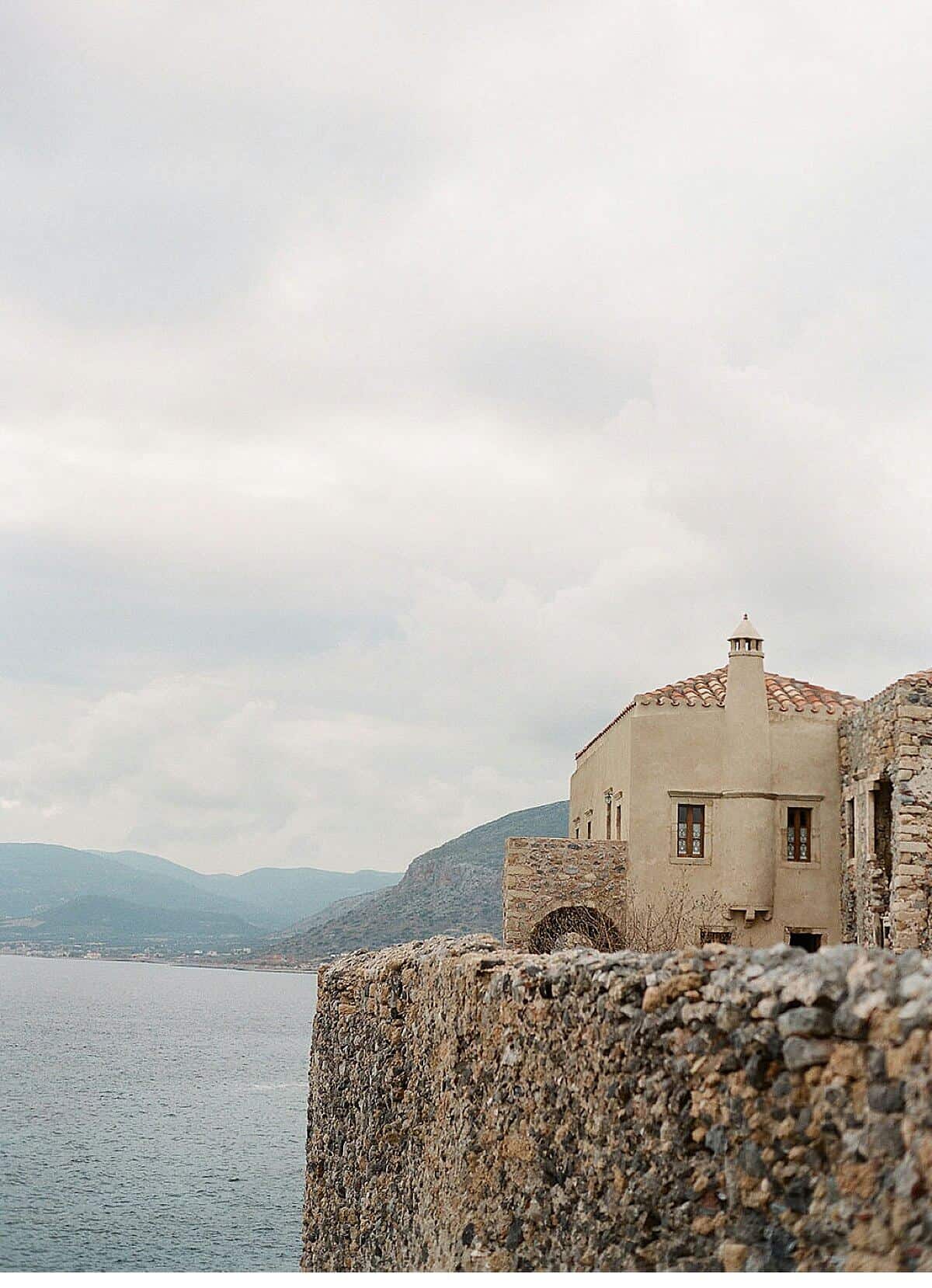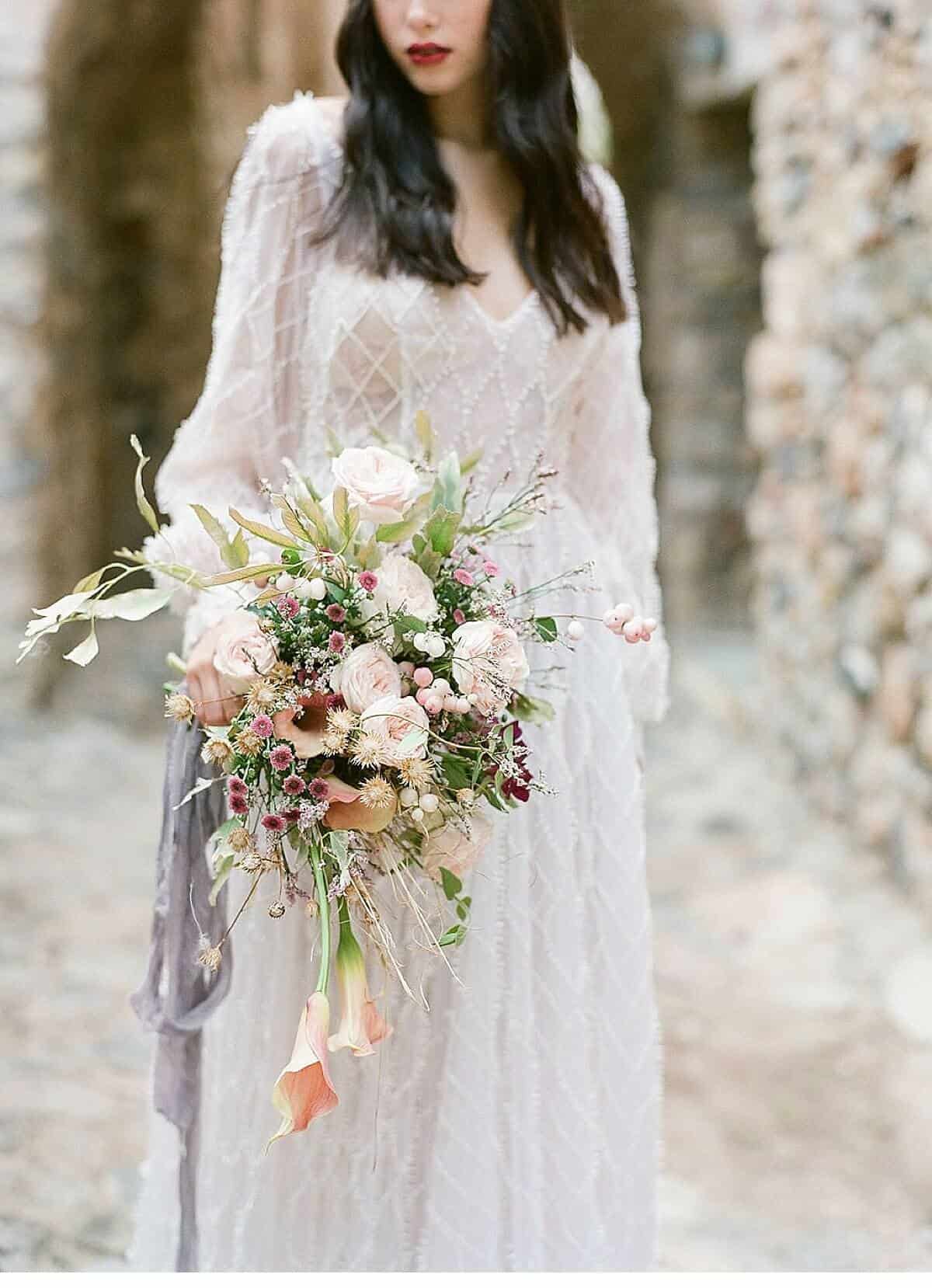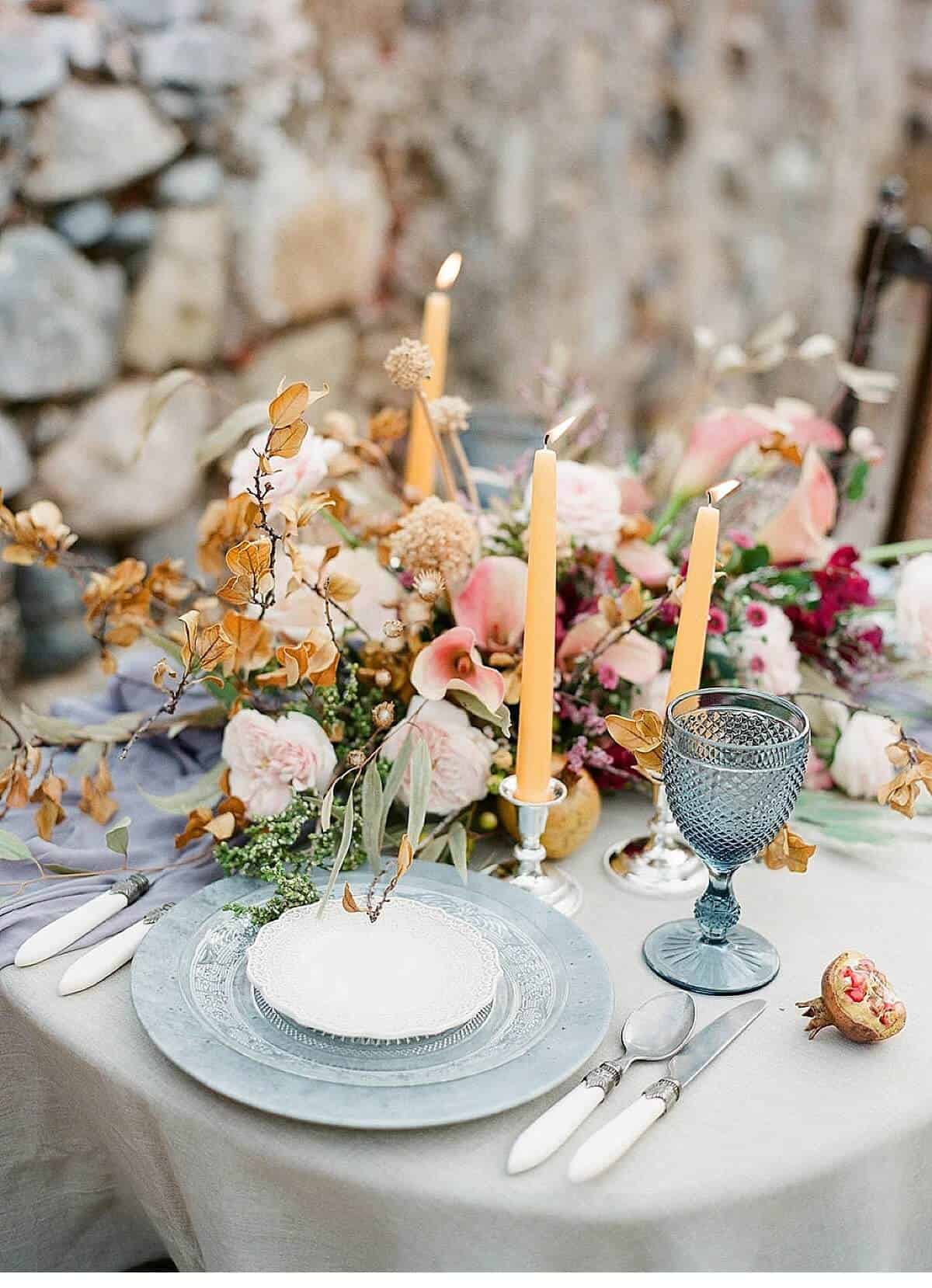 PHOTOGRAPHER: Vasia Photography
DESIGN AND PRODUCTION: Adelaide Design
FLORAL: Celsia Florist
BIRDAL GOWN: Made Bride
MILLINERY: Savrani Creations
LINEN AND TABLEWARE: White Lilac Rentals
HAIR AND MAKE-UP: The Ocharis Makeup
MODEL: Tevia at New Model Agency