Bridal Inspirations Following The Footsteps of Madame de Pompadour
Today we travel to France with the world-class photographer Donny Zavala, where he captured bridal inspirations following the footsteps of Madame de Pompadour in his unmistakable manner.
France, the land of great love, current fashion and exclusive haute couture. But also of famous rulers, sumptuous royal houses and glamorous history.
For a joint styled shoot, he brought wedding planner and founder Estelle Bogaert of Madame Wedding Design  to the side, who artfully combined the eventful past with the no less exciting present in a historical environment:"This shooting was inspired by the romanticism of the Louis XIV period. We also find the influence of Madame de Pompadour through the magic of the Chantilly domain and its magnificent gardens." Estelle told.
In fact, there is something magical about following this beautiful bride through the centuries-old estate, past vast lakes and groomed gardens to the spacious rooms where time seems to stand still. And where, under the watchful eyes of her ancestors, she slips into her fabulous wedding dress from Metal Flaque to wait for her grand entrance.
And to make it as memorable as it was in the days of Louis XIV and Madame de Pompadour, wedding designer Estelle Bogaert gave the setting a colorful sheen in floral accents of Linda Champenois Wedding, complementing the discreetly elegant color palette of gold and white with vibrant pink  and blush tones.
The result was a unique treasure that Donny Zavala has captured for us in all its glory. Here he gives us an exclusive insight.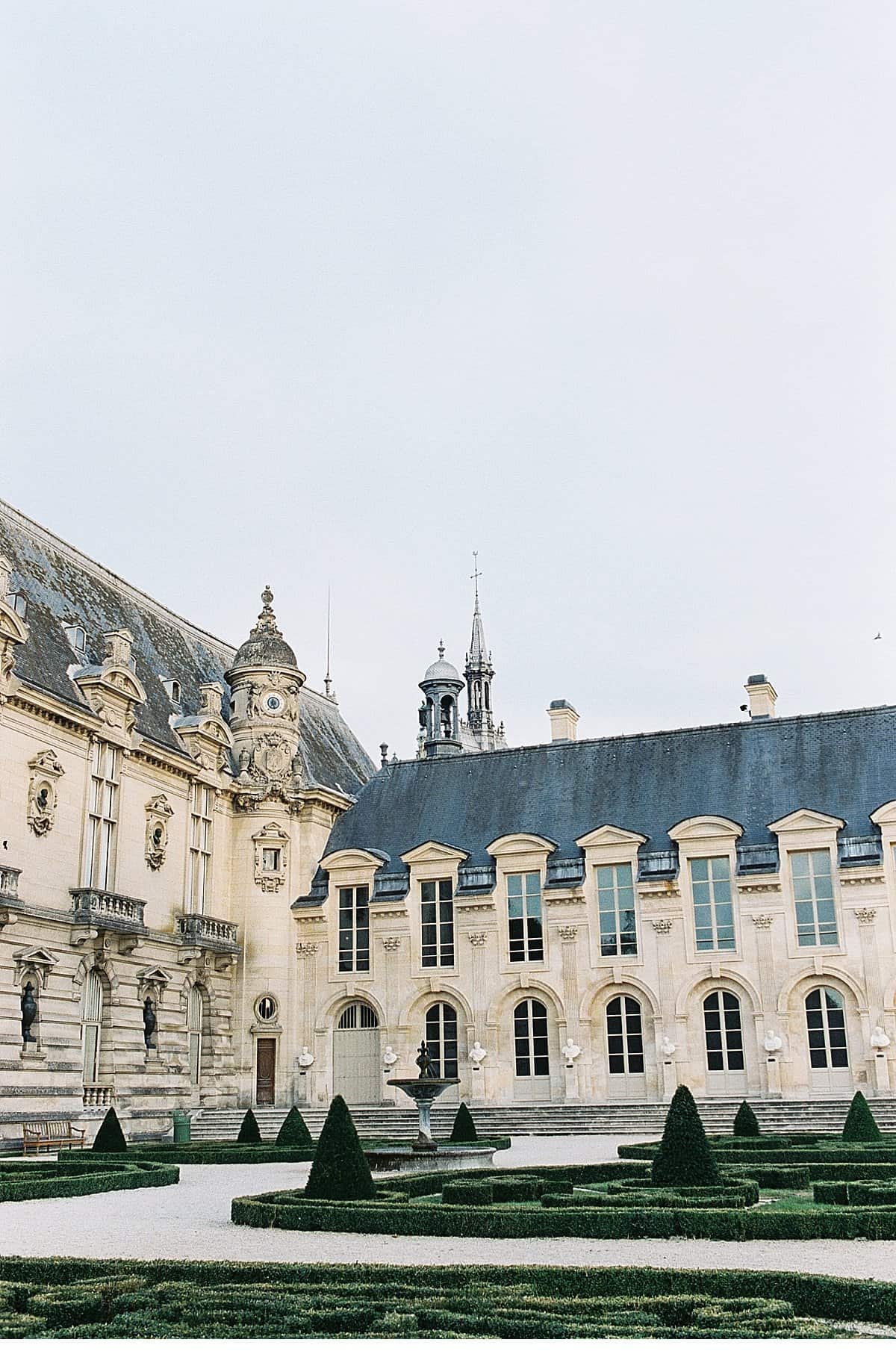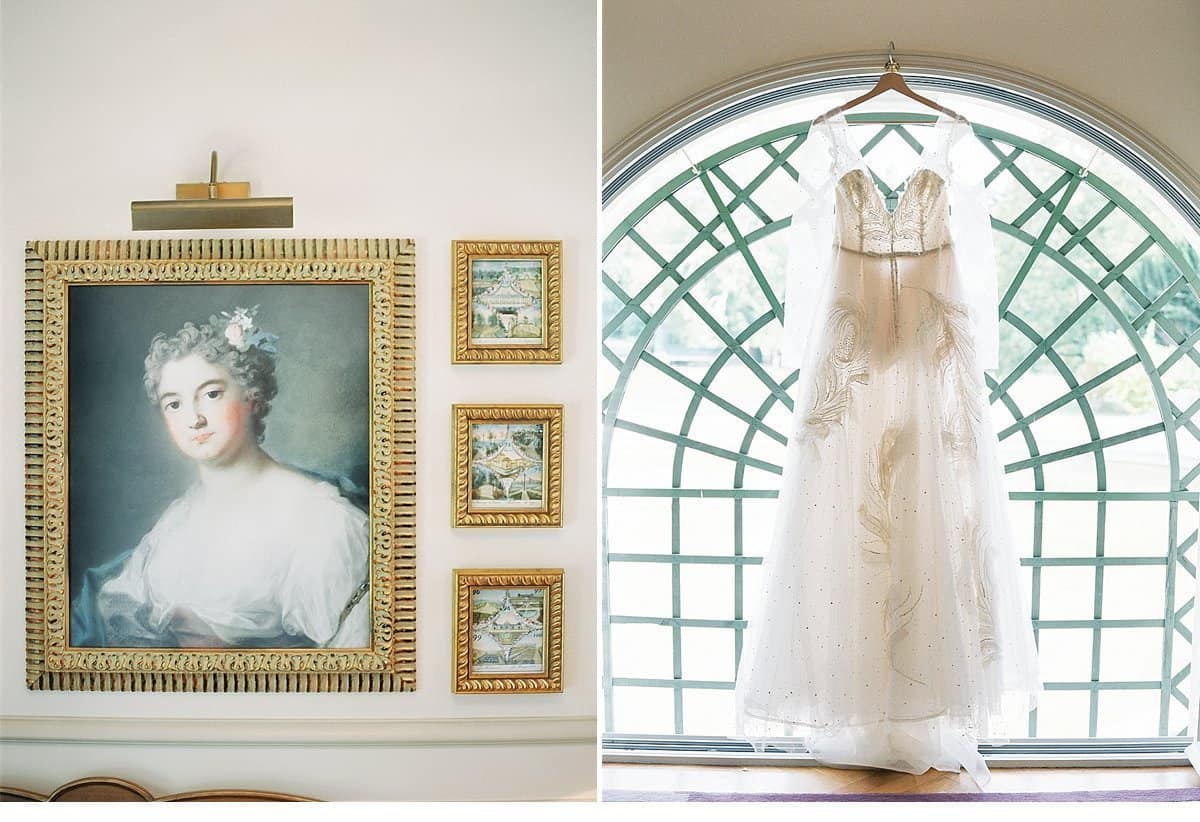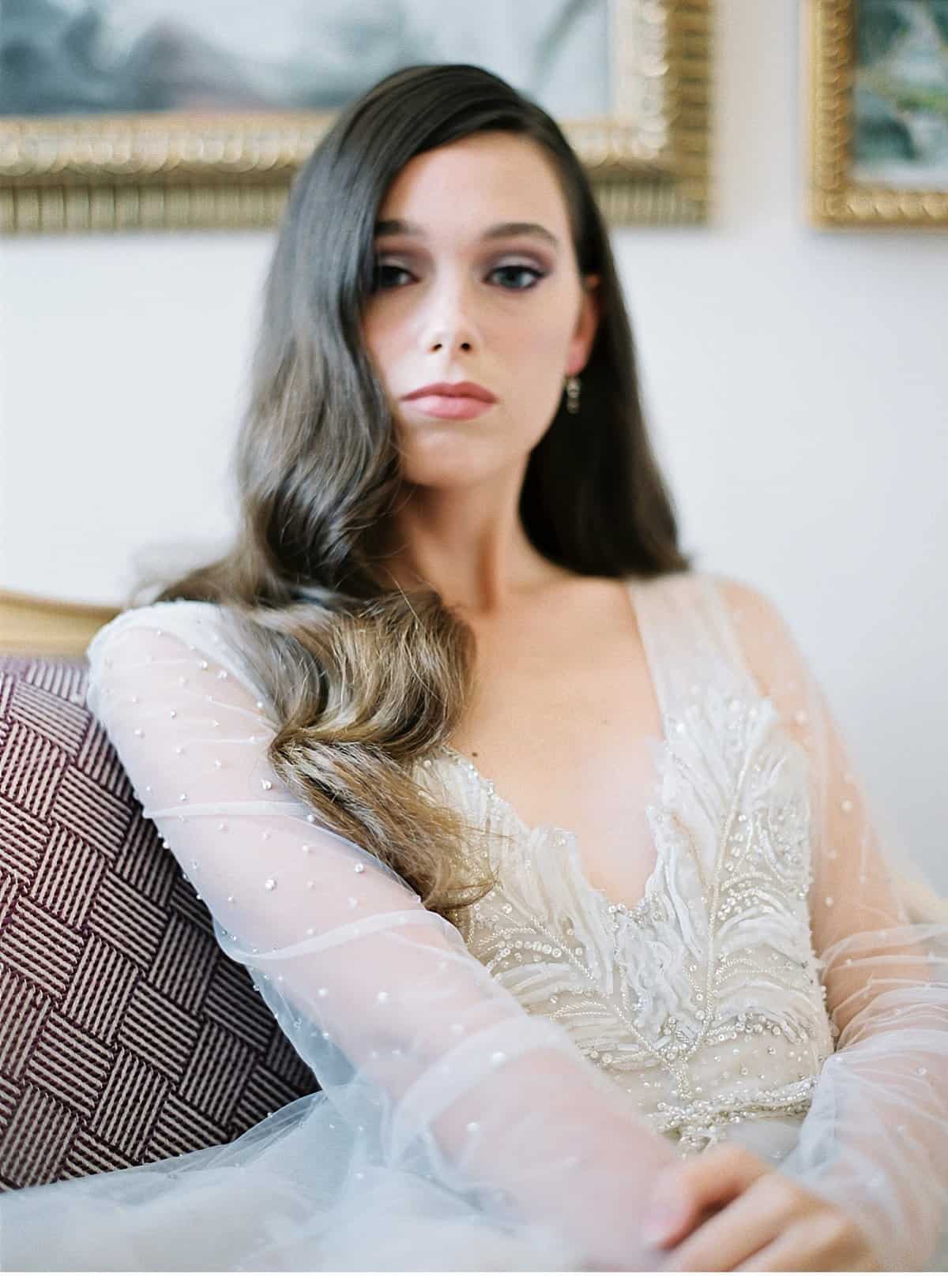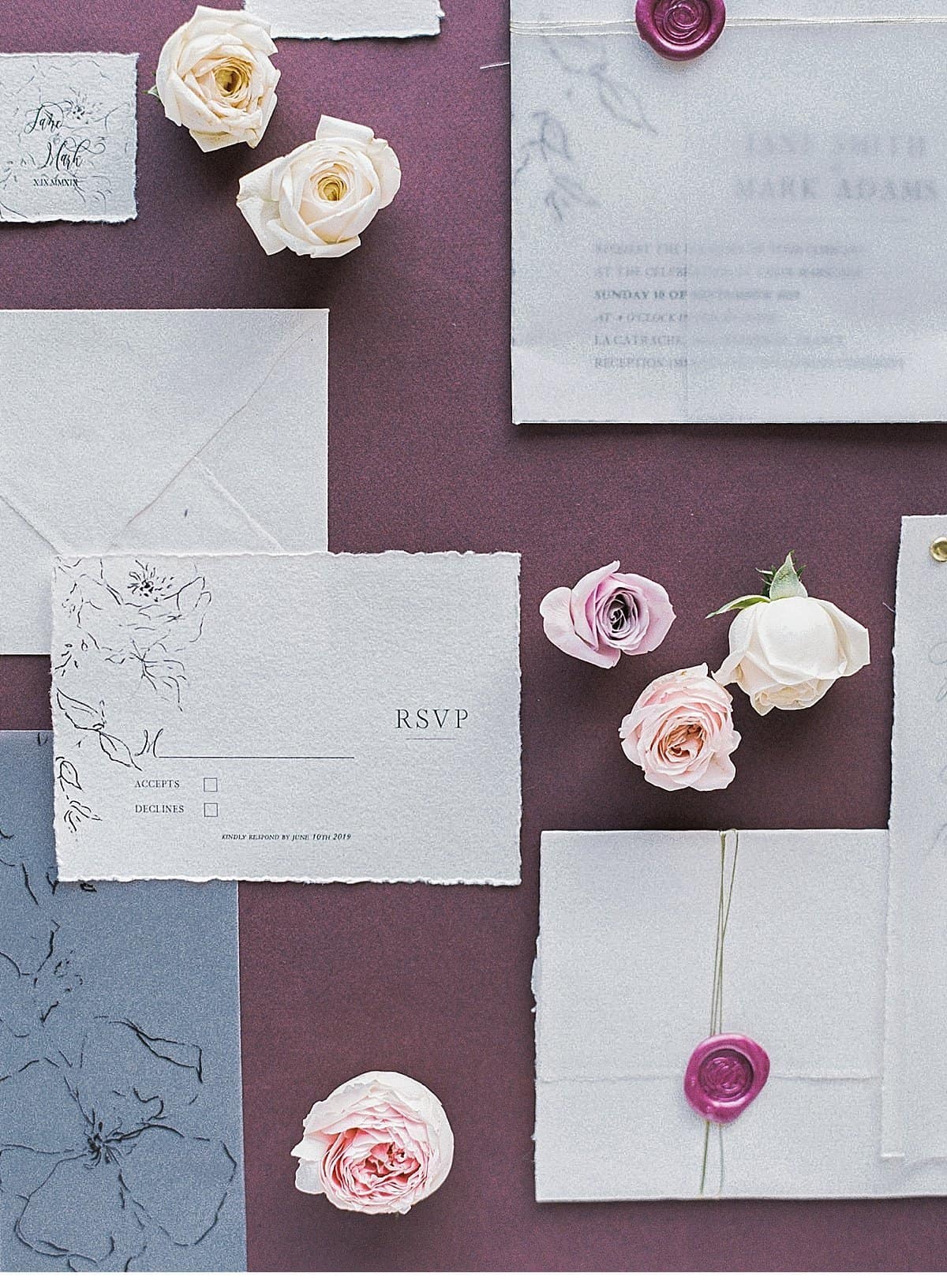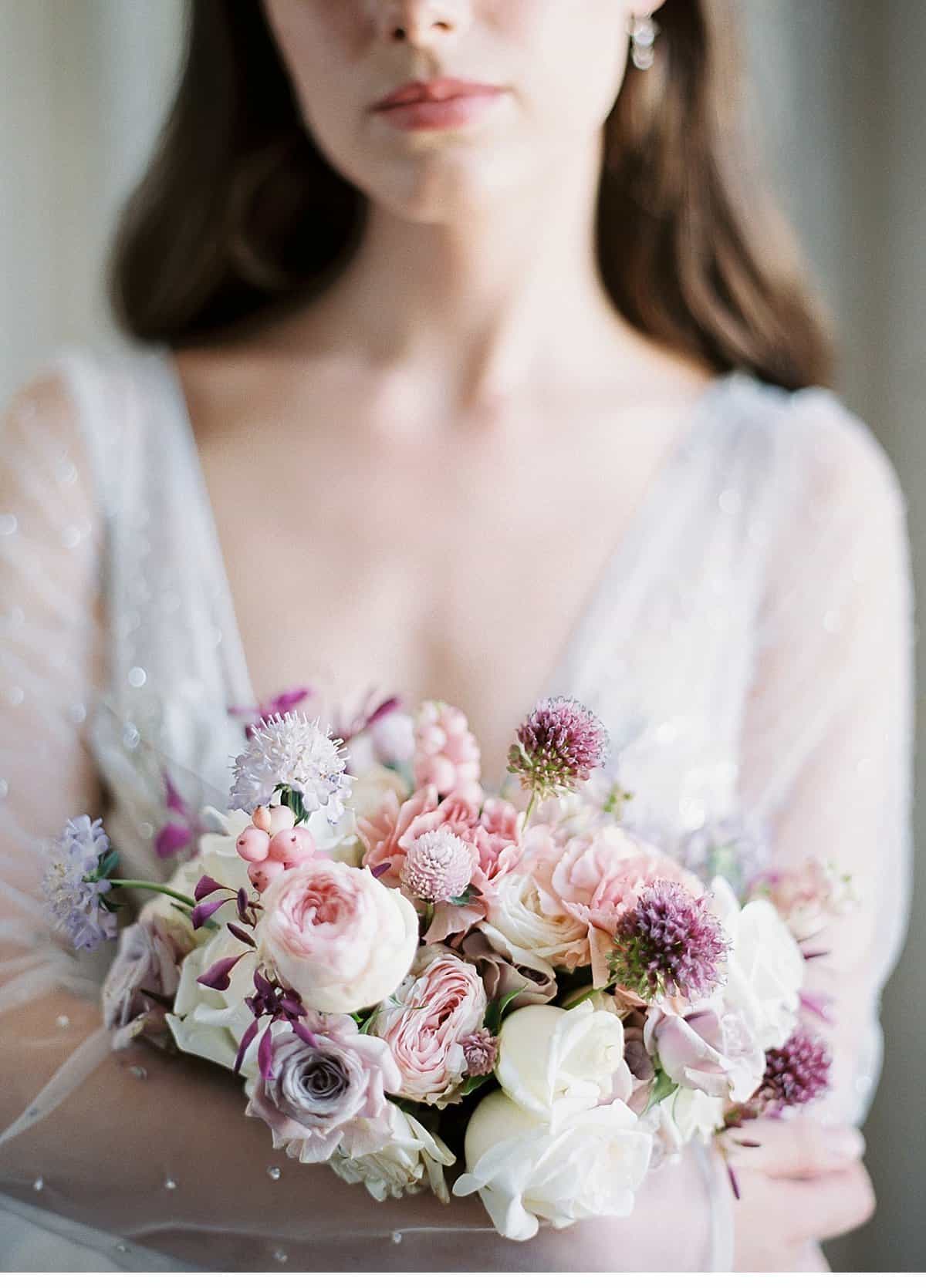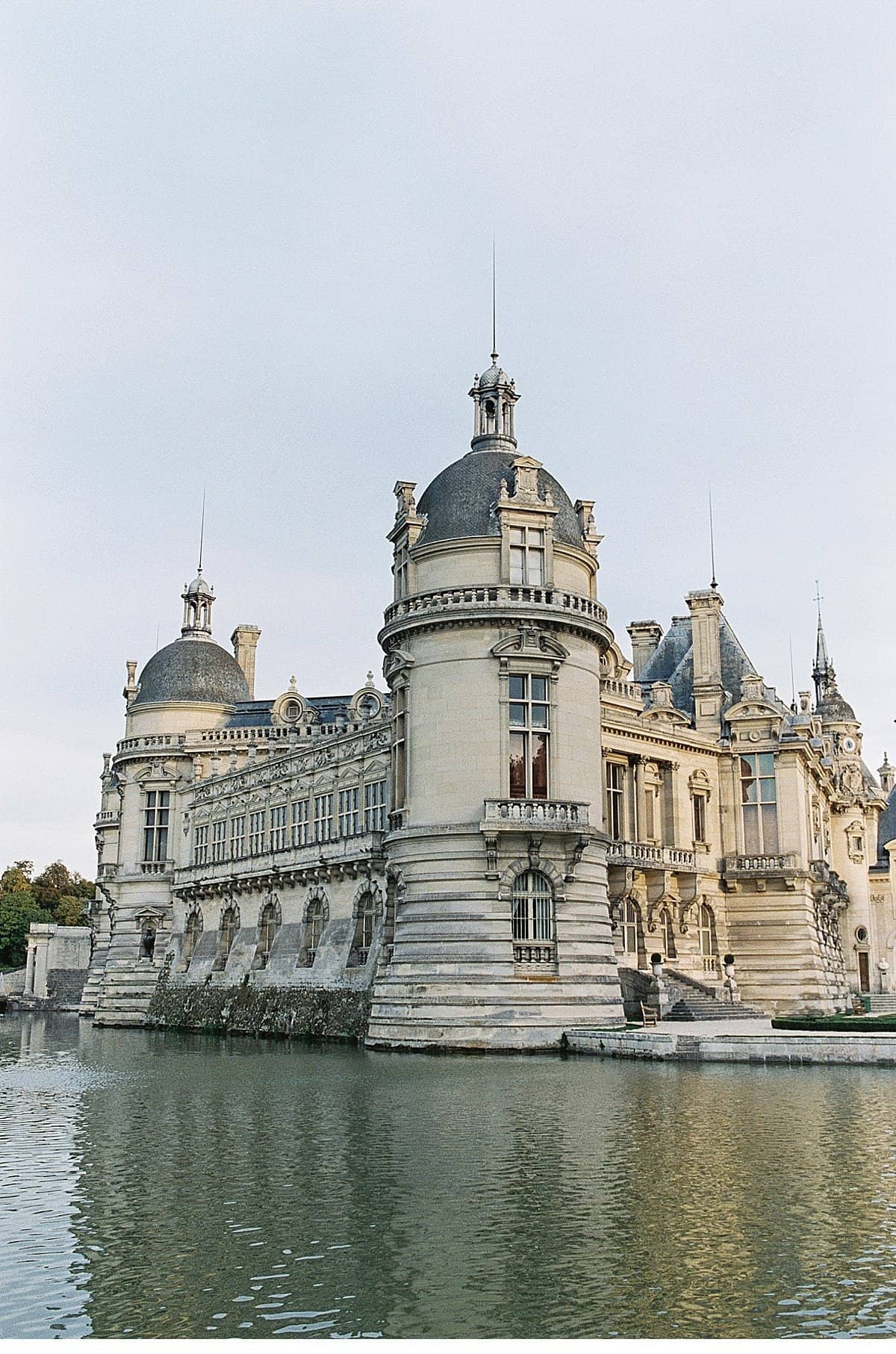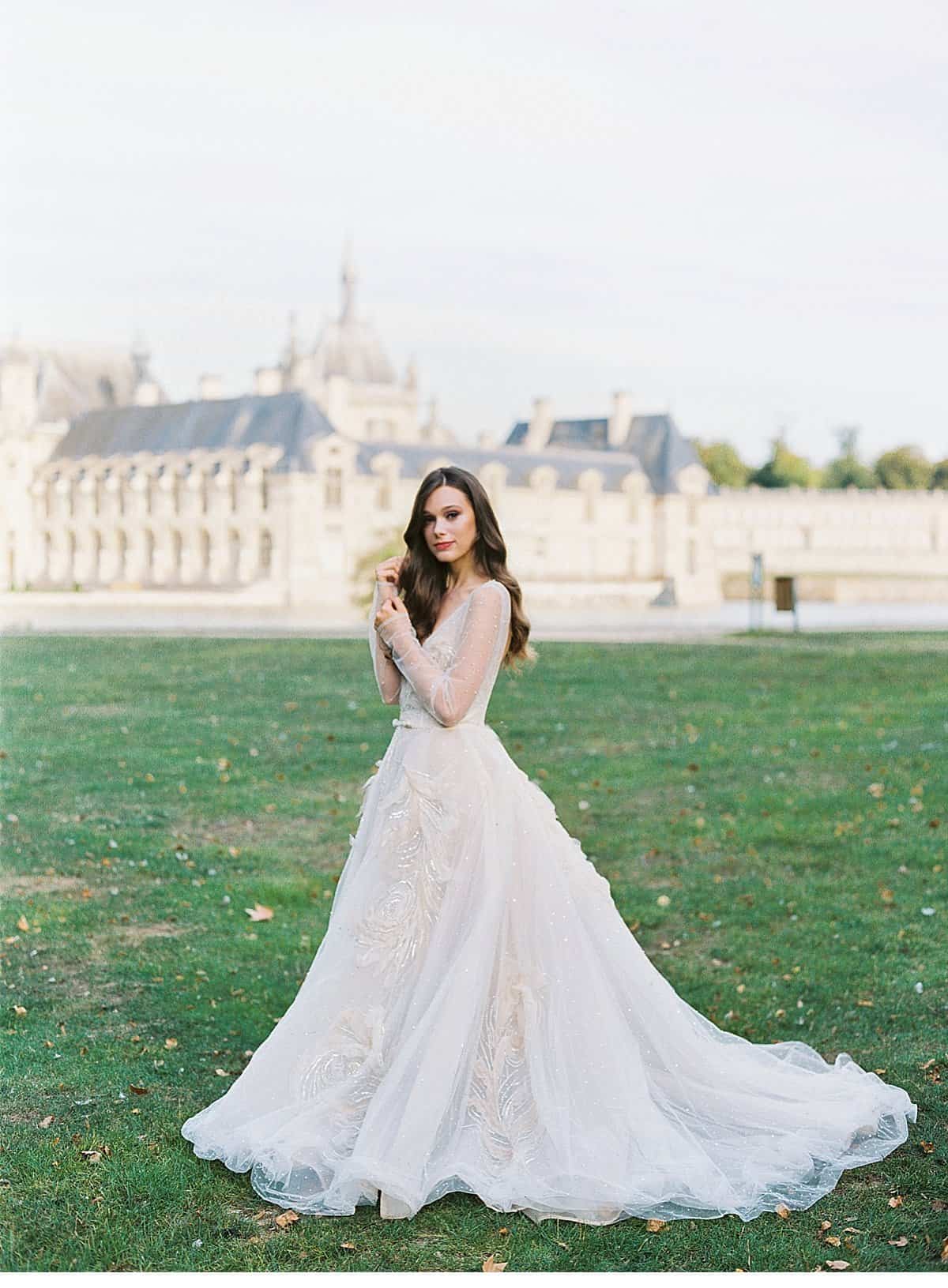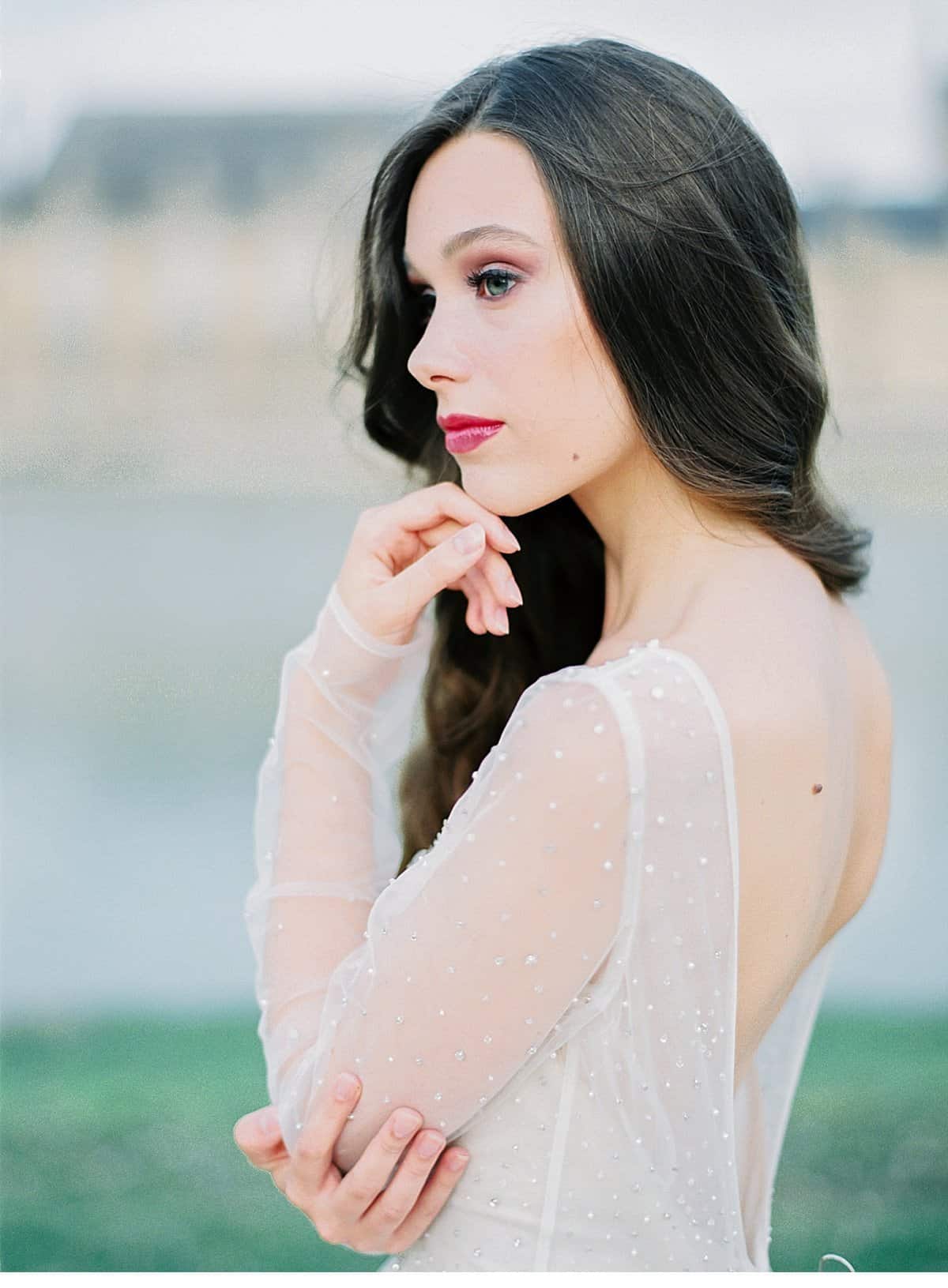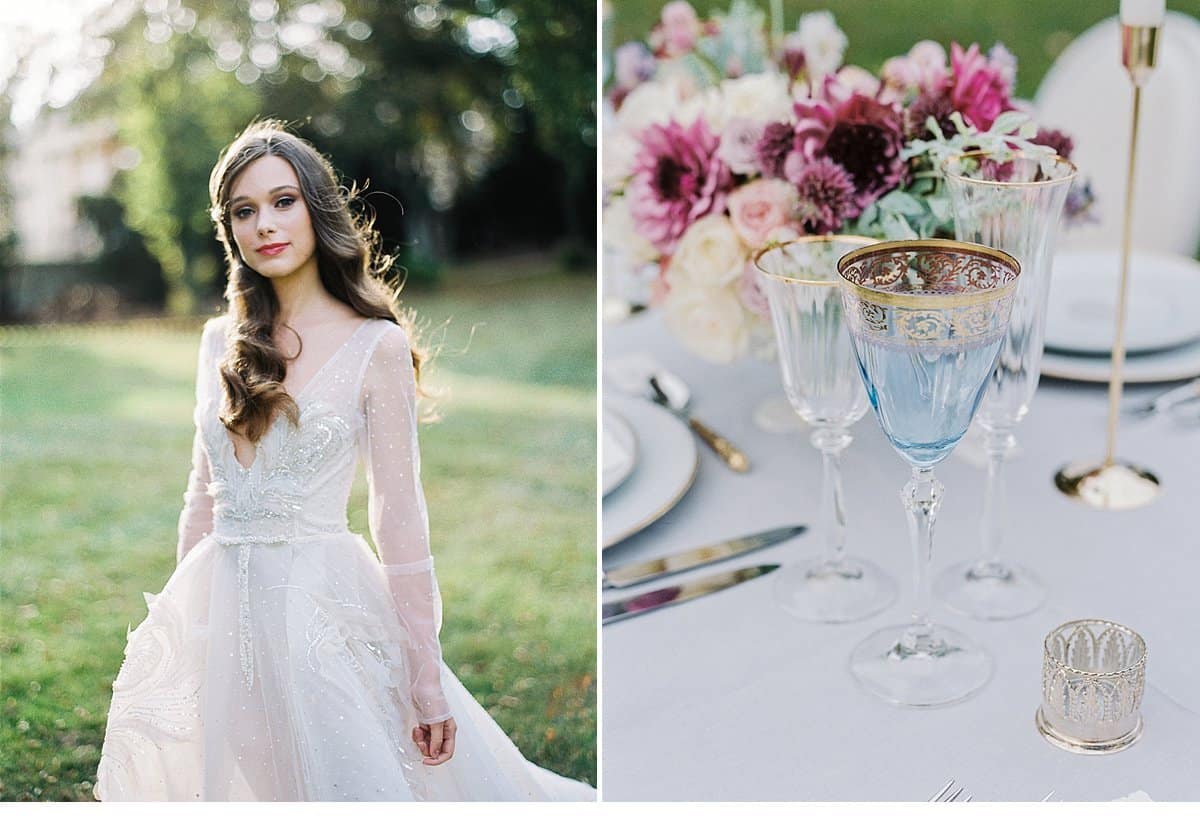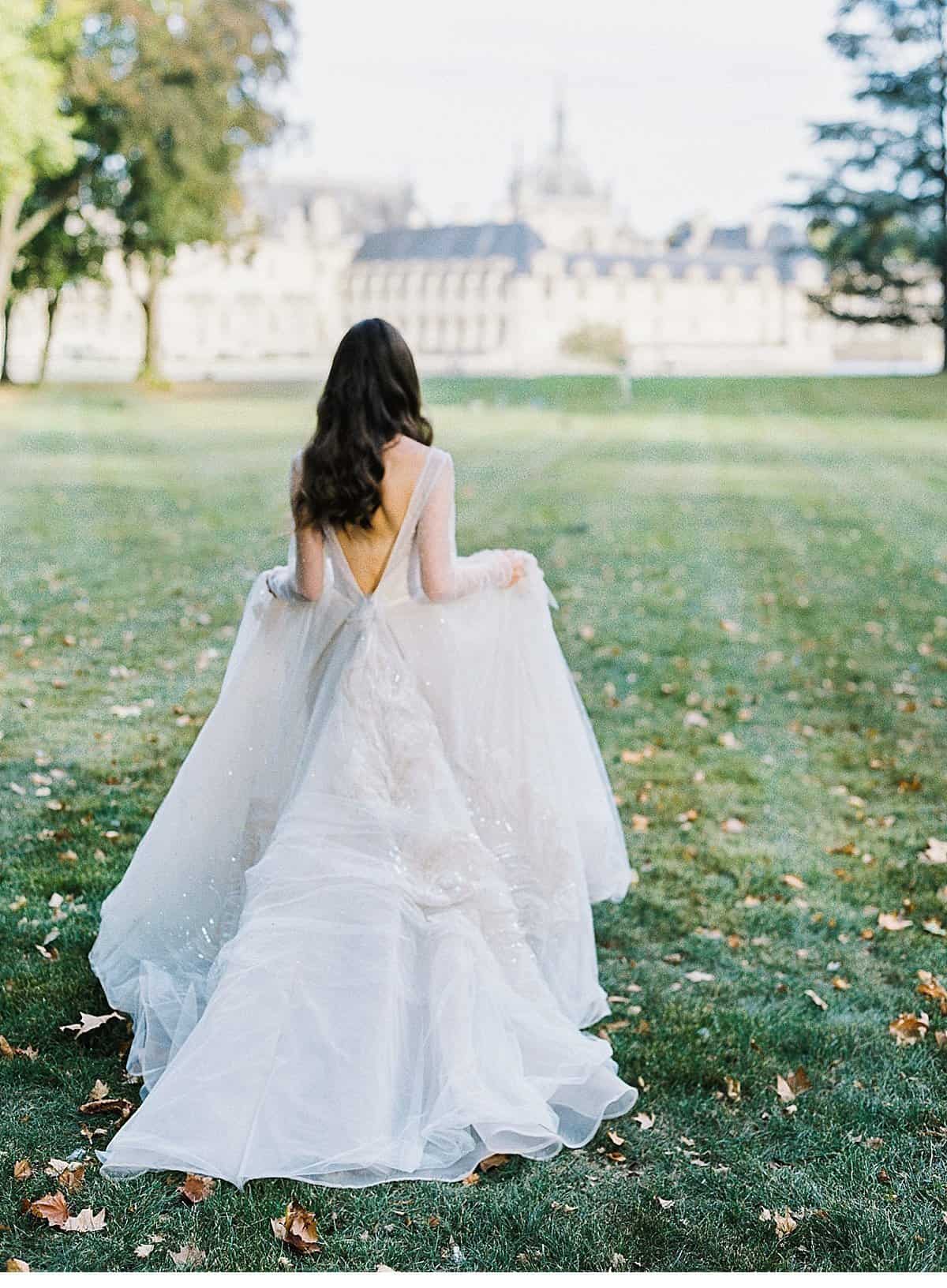 PHOTOGRAPHER: Donny Zavala Photography
ARTISTIC DIRECTOR / PLANNING / ORGANIZATION: Estelle Bogaert of Madame Wedding Design
VENUE: Domain de Chantilly
FLORAL DESIGNER: Linda Champenois Wedding
WEDDING GOWN: Inbal Dror via Metal Flaque
MAKE-UP ARTIST: Kassaundra Stephens Make-up
CAKE DESIGNER: Sweet Creations Cakes
SHOES: Bella Belle Shoes
JEWELRY: Myrtille Beck
RENTALS: Maison Options
STATIONERY. Ivy Cousin
ASSITANT TO DONNY ZAVALA: Franklyn.K
MODEL: marinelbge